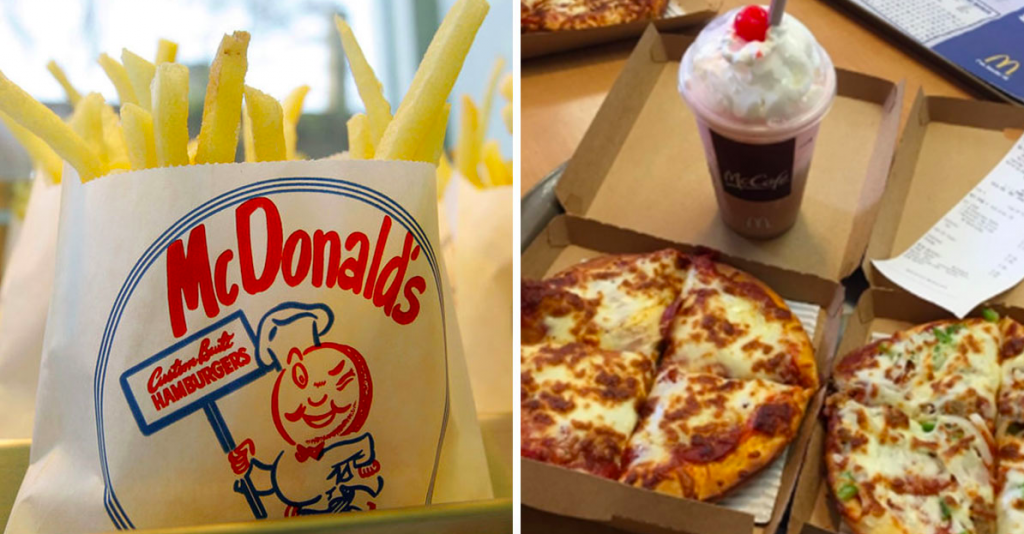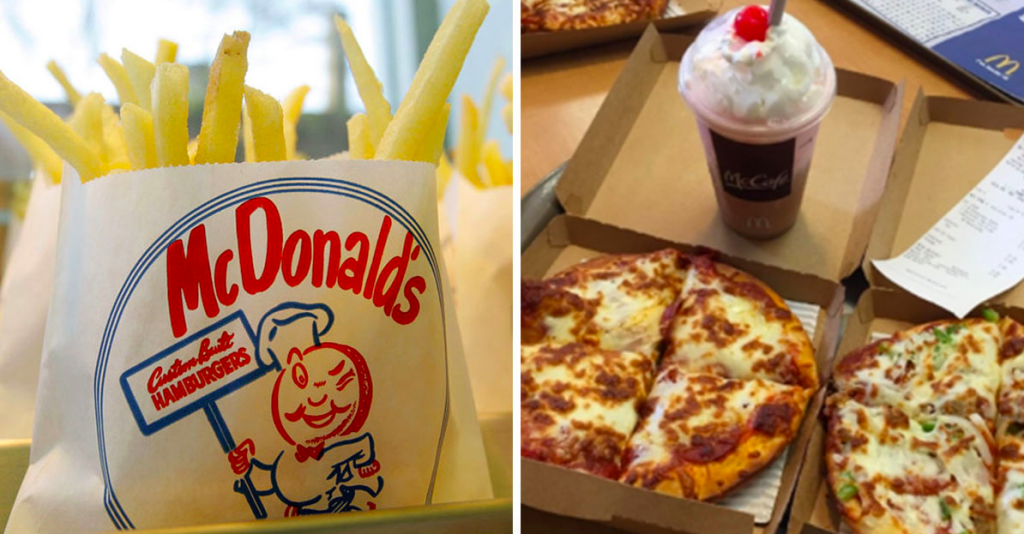 I remember being younger and relishing over all the yummy foods that I couldn't have. Well, I could eat these foods on occasion, to celebrate a small success (like scoring a goal during my weekly soccer games), or just as a treat on the weekend (ever-so-rarely, though). These meals weren't just any old meals; they were fast food meals!
I have to admit that my mom has always been a stickler for a healthy diet, and she was never for us eating greasy foods from our local fast food restaurants when she can make us fresh hamburgers, salads, and potato wedges right at home (and with added healthy alternatives).
But, you have to admit that things just weren't the same. As a kid, you always craved what you couldn't eat, especially when you saw the commercials that had your favorite restaurant advertising the "limited time only" items on the menu — it took some extra convincing, but mom usually came around, you HAD to try those!
And, I'm hoping you did get a chance to try out the diverse menus a lot of these popular fast food chains used to have because a majority of the items that were available even a few years back aren't around anymore. In an effort to pay homage to some of the best fast food meals we used to have, here's a list of 10 discontinued fast food items that we miss oh-so-dearly.
10. McDonald's "McPizza"
Someone, please bring these McPizzas back! These were the best thing to happen to the famous fast food restaurant. The best part was that you could opt for a simple cheese or pepperoni pizza, or get fancy with your toppings — they had it all.
A lot of the locations stopped serving the McPizza in the late 80s, but there were two in the United States that held off on discontinuing these until 2007. They were on to something. We wish someone will fight even harder to bring them back.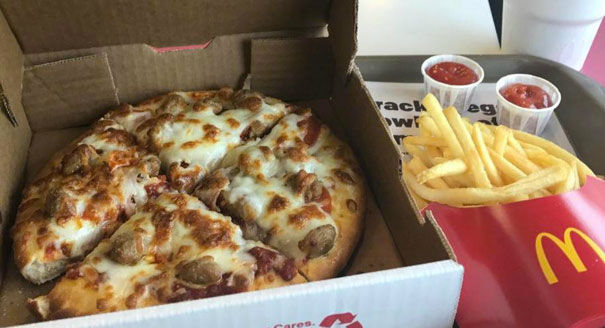 10tv
9. Burger King's "Cini Minis"
The Cini Minis were one-biters that would just melt in your mouth. Nothing like having one of these for dessert after a whopping whopper.
Change.org
8. Taco Bell's "The Bell Beefer"
There's a reason it's called "Taco Bell." Most people say that this joint shouldn't have bothered to introduce a burger to their menu, tacos were doing them plenty good. When this burger came along, it was sloppy and unwelcomed. Although it overstayed it's welcome, it was discontinued in the 90s, and customers were pleased to know that Taco Bell would now only continue to "think outside the bun."
ABC News
7. McDonald's "Onion Nuggets"
Like a big chunk of onions? Battered and deep-fried? Have you tried onion nuggets? No? You missed out.
Not their most popular item on the list, but McDonald's introduced these nuggets for a very short period. They were quickly shelved, and today, it's just the Chicken McNuggets that are left in their shape and form.
grist
6. Pizza Hut's "P'Zones"
I swear I had one like last year! The P'Zone wasn't a bad idea given that Pizza Hut is an Italian-inspired restaurant, and the P'Zones were a form of panzerotti. Good news is that this item isn't totally discontinued! They bring it back once in a while, we promise — there's still hope!
Hellthy Junk Food
5. Wendy's "Fresh Stuffed Pitas"
Salad + pita bread = Fresh Stuffed Pitas
Not a bad combination at all, it's too bad they got rid of 'em.
BuzzFeed
4. McDonald's "Original Fries"
Now, you're probably thinking, "What do you mean?! Their fries have always tasted the best! They've always been original!" Well, there was a time when they tasted better than best (is there such a thing?). Before 1990, McDonald's used to fry their fries in beef fat — 7% cottonseed oil and 93% beef fat. The risk of obesity was high with an order of these guys, but the taste was at a whole new level.
Atlas Obscura
3. KFC's "Original Chicken Little Sandwich"
Remember eating this sandwich in one bite with an explosion of mayo bursting right through the bun? Yup, you don't get that anymore. Anyone wanna take a trip back to the 80s?
KFC
2. Burger King's "Mozzarella Sticks"
Dip them in marinara, and off you go! These were the best bite-sized snack a fast food chain could introduce — who would have ever said no to cheese and tomato sauce?
Pinterest
1. KFC's "Double Down"
Skip the carbs and double up on grease and protein. That's pretty much what this delicious food item was all about. KFC introduced the Double Down in 2010. It comprised of two deep fried chicken strips that sandwiched bacon, cheese, and a special sauce, to make the perfect drunk food.
Life Hacker AU
These are some of the items that we miss and are no longer available, but they're also some pretty diverse items on menus of various fast food restaurants around the world. For example, you'll never see McDonald's carry the same things in India as you would in the United States.
Want to know what menu items you can get on McDonald's menus around the world? Click on the link below and go through the list!