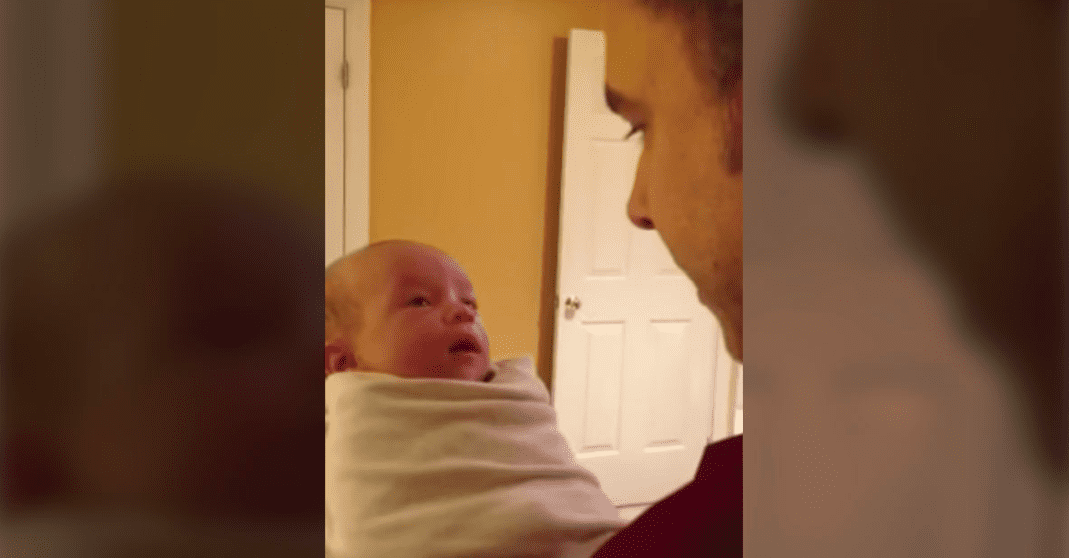 I'm always for talking through pressing matters. Listening to each other speak and provide feedback is the only way to untangle confusion and emotions. Assuming the other's point of view just leads to more frustration. Confrontation about important matters isn't always comfortable, but if you approach it with the right attitude, you can move mountains.
This new dad had a very important topic to discuss with his four-week-old baby girl. They just weren't seeing eye to eye on the matter, and instead of sweeping the problem under the rug, dad decided to talk it out in a way that was helpful to both of them.
The baby girl was going through a particularly rough patch – it was a harrowing crying session as the result of being jet-lagged and tired. After her emotions subsided, dad "sat" her down to discuss what just happened and how to work through it. He tells her, "We need to have a conversation now. You were sitting very quietly and all of a sudden, you started crying. I need to know why."
Mom is standing nearby, recording everything, and trying to contain her laughter as dad mitigates. Baby girl is just staring straight back at him, appearing to be listening carefully as he continues. "I'm curious. Go ahead and tell me why you were crying. I would like to know."
Dad continues to lovingly interrogate her, as her reaction changes for the better. What happens next is melting everyone's heart – and most notably, mom and dad's.
Click below to watch the first of many conversations I'm sure dad will have with his precious daughter.