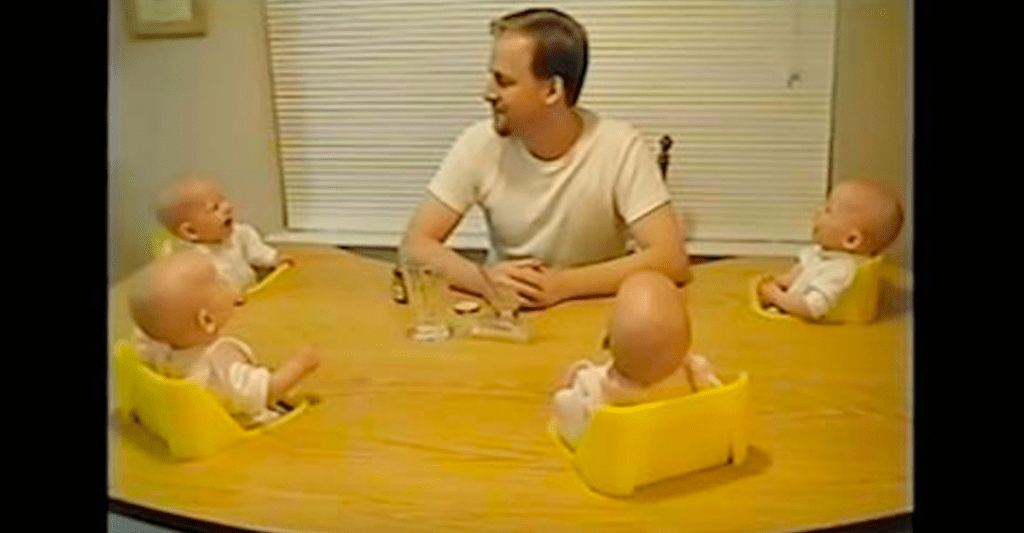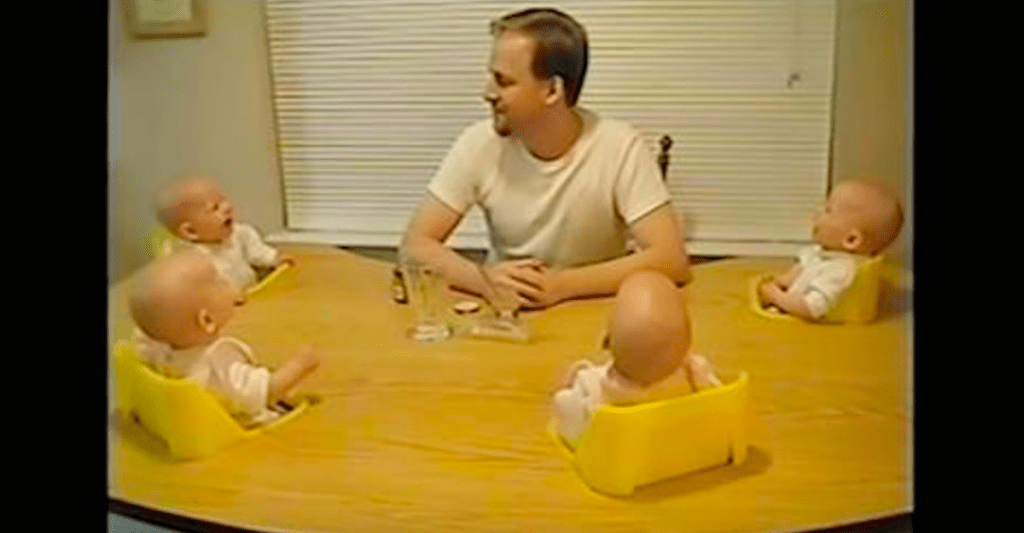 Children are absolute blessings. Sure, they love to make a mess, and they love to scream and cry, but at the end of the day, they are beautiful human beings who'll contribute towards our future in one way or another. And if you talk to just about any parent, they'll admit that it feels as though their adorable little ones grow up way too quickly. Which is why it's important to cherish the time you have with them, especially by taking photographs and videos, so that those great moments become lovely memories.
Having said that, a couple named Allison and Steve Mathias managed to record a hilarious video of their four quadruplet baby girls, Grace, Emily, Mary Claire and Anna, having an absolute ball. It starts by showing the four girls and their father sitting around a dining room table. The girls are in their baby chairs, facing Steve when suddenly he shakes his head around accompanied by a funny sound, which makes all the girls giggle up a storm. When he stops, they stop—when he starts up again, they all burst into laughter again. It's basically like clockwork!
The video was such a hit, in fact, that the Mathias's managed to win $250,000 for it when it featured on "America's Funniest Home Videos." They were also guests on the "Oprah Winfrey Show" and the "Tonight Show with Jay Leno." Well isn't that something?
It is too cute for words, which is why you will simply have to see the video to understand the hilarity of it all. Give it a watch and if it brought a smile to your face, let us know! Additionally, like and share this heartwarming and chuckle-worthy video with your friends and family so that they too can get a giggle or two.