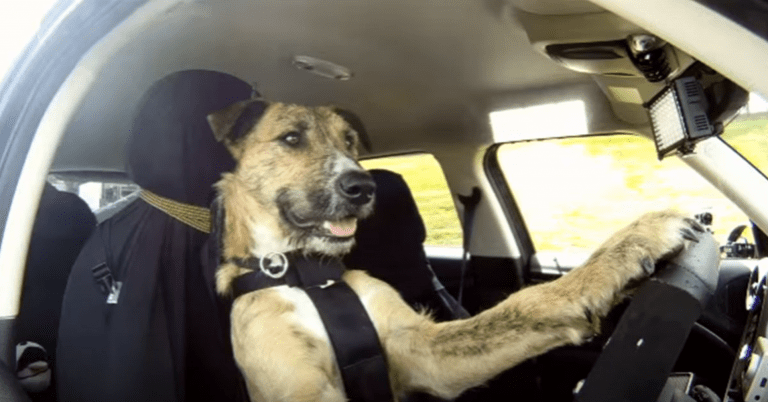 I remember getting my license (years ago) and eagerly waiting for my parents to give me the go-ahead to finally take their car for a spin. I would be super careful not to nudge another car in the parking lot, and would thoroughly follow all the rules of the road to promote safety, and again, to make sure I don't damage the car.
I remember learning to drive was something totally different, and I'm sure we can all relate. We're nervous to be behind the wheel for the first time, and we don't know what mistakes we'll probably make; we thank our stars for the people who sit with us to teach us the do's and don't's of driving.
We always think of our driving instructors as teaching humans to drive, but have you ever thought of people who teach dogs to take the wheel? Yes, you read that right—canines have started driving, and it's definitely not a new phenomena.
Every year, the Society for the Prevention of Cruelty to Animals (SPCA) is on the hunt for permanent homes for thousands of dogs. These dogs have been abused, abandoned, and neglected, and this organization works hard to ensure that they have a happy, and forever home. To prove that the dogs are smart canines, SPCA teamed up with MINI and initiated the #drivingdogs campaign, where they teach dogs how to drive.
In the video below, you'll see dogs like Porter being taught how to take command of the wheel on a closed course, and it's quite impressive. Watch how Porter seamlessly makes a turn around the bend, and follows all the instructions that are being given to him. I don't know about you, but he seems like a professional to me!
Click on the video below and watch Porter and his friends initiate the #drivingdog campaign with SPCA, and learn how to drive. Don't forget to like and share this post with family and friends, and help spread awareness against animal cruelty.