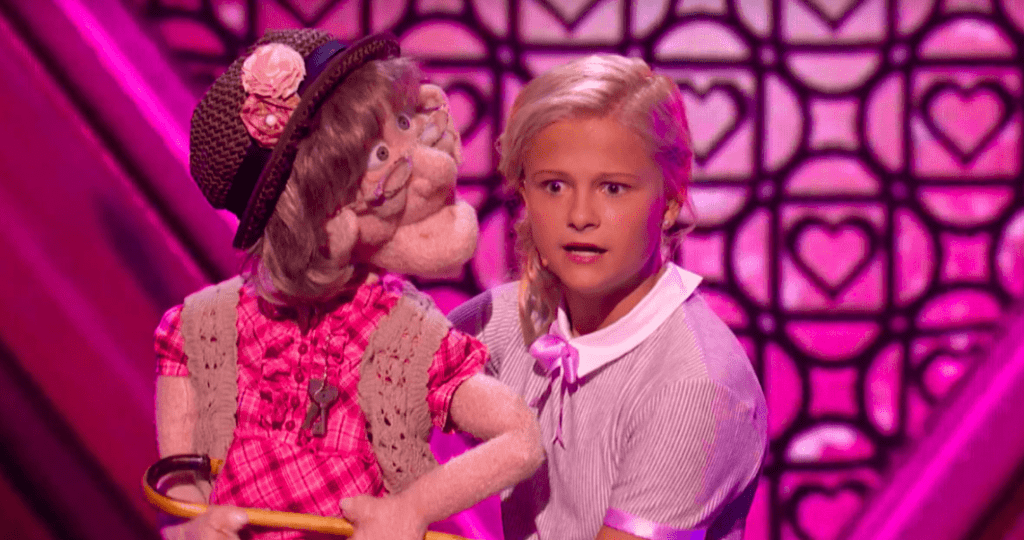 What's your talent? If someone were to ask me this question, I don't think I'd be able to give you a proper answer without giving it some thought. I may have to turn to my siblings, who know me best, to ask them if they can point out where my talents lie; or, I may have to tune into a show like "America's Got Talent" to see if I can match the skills of some of the contestants on that show. Those guys are SERIOUSLY talented!
In case you've somehow missed out on this season of "America's Got Talent," we have one of the best moments for you, right here.
From the moment 12-year-old Darci Lynne stepped on to the AGT stage, she wowed anyone watching with her talent and personality. When she first auditioned and shared her story, she captured the hearts of the judges, the theater audience, and everyone watching at home. She spoke of an experience that so many could relate to. She's still just a child, and growing up, Darci struggled with shyness and had trouble making friends. She felt lost and lonely until her mom helped her find her talent and her friends. Now, Darci has the whole country rooting for her and her puppets, who just so happen to be the friends that she spoke of.
Darci found her 'voice' through her puppets and ventriloquism; she discovered that she no longer had trouble speaking up, thanks to her puppets. When the little girl first took the stage with her puppet in the audition phase of the competition, no one quite knew what to expect. Then, she blew everyone away with her performance. Not only is she a brilliant ventriloquist, but she is an amazing singing ventriloquist. She gives her singing voice to her puppets and has a better voice than most people do when they sing with their mouths open. That first audition, she earned a Golden Buzzer and a ticket to the live portion of the competition.
Each time she appears on stage, Darci charms everyone with her personality, vocal performance, and infectious laugh. When she brought her newest friend Edna along, the little old lady puppet performed specifically for Simon with her stunning rendition of '(You Make Me Feel Like) A Natural Woman' by Aretha Franklin.
Watch the hilarious and entertaining performance below! Please like and share the video.