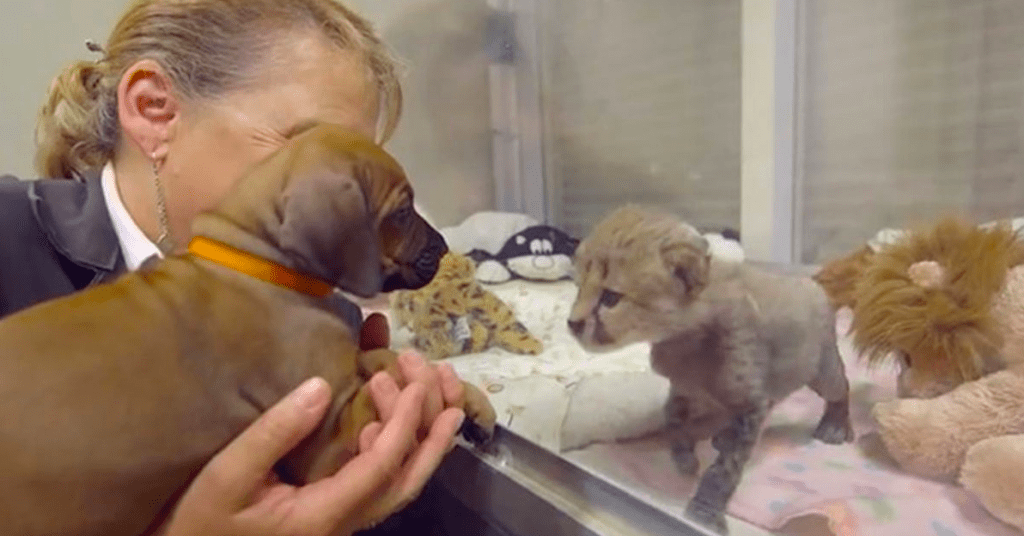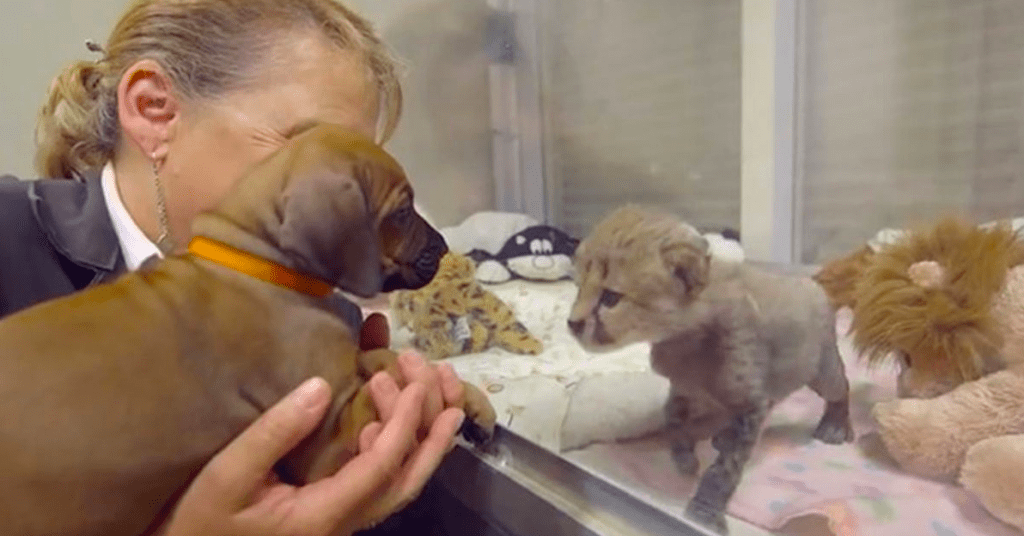 If you have a best friend, and the two of you happen to be pretty different from one another, chances are that you'll relate to this heartwarming story of animal best friends. No matter what, it's pretty much guaranteed to make you say "awwww."
Ruuxa, the baby cheetah, was abandoned by his mother because he was the only one in the litter. It was important for the little cheetah to socialize and have a friend, so they introduced him to 8-week-old Raina, a Rhodesian Ridgeback puppy.
"The point of bonding them from this very young age was that they'd have a relationship that would be more like siblings than like friends," said San Diego Zoo Safari Park Animal Training Supervisor Janet Rose-Hinostroza.
It worked, and the pair bonded and became best friends. So much so, that Raina would be there for the big cat when he had to go through surgery for a condition that affected Ruuxa's mobility—he was unable to run at high speeds like other cheetahs.
"We never thought the day would come where Ruuxa would be running," Janet said. Fortunately, Ruuxa was able to have surgery to fix his condition, but that meant keeping the best friends apart. But, the two refused to be separated.
"They were afraid that Ruuxa and Raina weren't going to be able to socialize for a few weeks because we wanted to be very cautious with his healing legs," Janet explains. "We couldn't keep Raina away from Ruuxa or Ruuxa away from Raina. They were apart for fifteen minutes."
Raina was gentle and careful as his best friend healed, and it turned out that friendship was the best medicine. "With Ruuxa's physical challenges, it's been wonderful that he's had such a close relationship with Raina to help him through his medical recovery," she said.
Please like and share the video to spread the love!