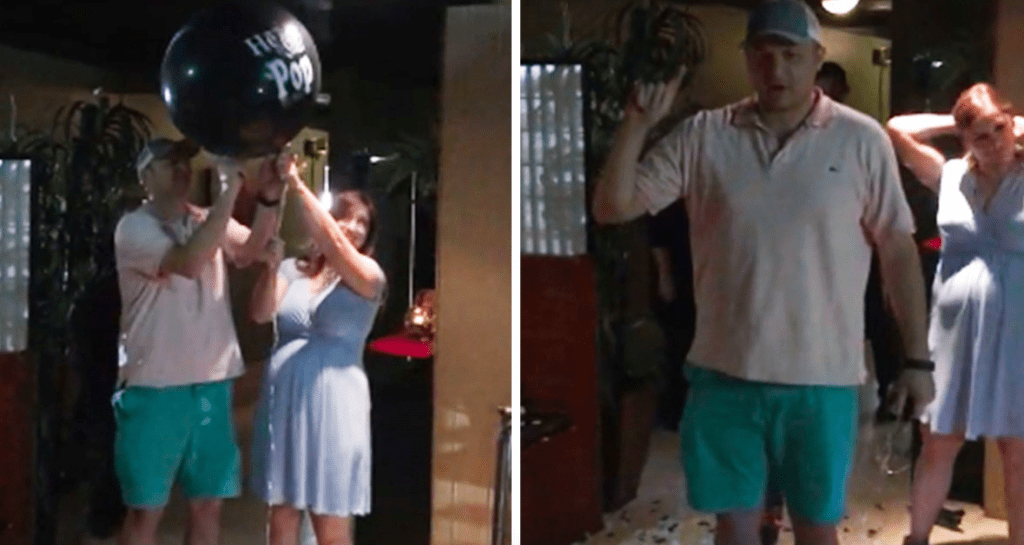 Knowing the gender of one's baby is an adventure in itself. The fact that it can go either way is exhilarating since a mother goes months before knowing if she's growing and nurturing a baby girl or a baby boy. Couples nowadays even like to share the gender of their baby with their loved ones, and that's how the idea of "Gender Reveals" came about.
Usually, when one is at a gender reveal party, the secret is out fairly quickly, and that's that. However, to spice things up even further, one couple decided to do something different when they were hosting one of their reveals. Decked out in either pink or blue, guests assumed they would be attending an ordinary gender reveal. Boy, oh boy, were they wrong!
After the parents-to-be popped a giant, black balloon, out came blue confetti, indicating that they would be having a bouncing baby boy. Party guests were thrilled with the results! Regardless of the gender, a baby is always a blessing.
However, party poppers were passed out, and it was announced that they might have lied about the whole thing. The party poppers would reveal the true gender; so there was still a chance that the baby could be a girl. Surely, guests were excited to know the truth. Many were probably assuming it would, in fact, be a girl at this point (and that was the intent).
Once the guests used the party poppers, out came blue confetti. Wait, what? So they didn't lie about the initial gender? No, wait — they are expecting two baby boys!
The crowd roared even louder as they believed they were learning about the true gender of a single baby when really, they were discovering a second baby's gender.
If one baby wasn't already astounding, another was thrown into the mix. As they say, it's double the cuddles, double the kisses, and double the love (and during their terrible twos, double the trouble!).
Check out the gender reveal below! It's certainly quite creative if you ask me.