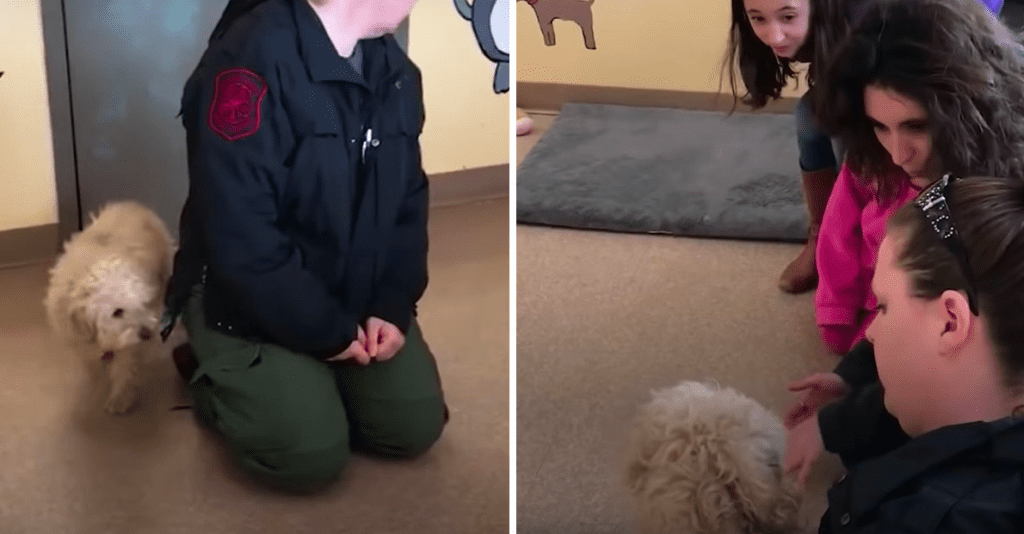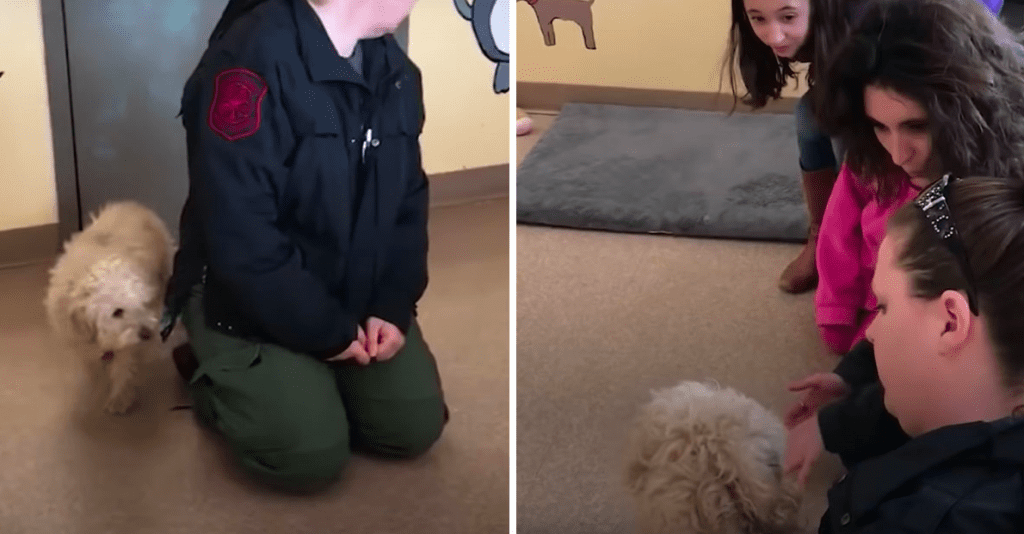 Time flies when you're having fun, and time stands still when you're not. Usually, the definition of fun is hanging out with those who are near and dear to you, and when you separate, things look grim. Poor little Maggie here had the short end of the stick on this one when she got separated from the family, who loves and adores her, for a year and a half! Even though she was microchipped, this little pooch fell through the cracks, and her family thought they'd never see her again, especially after that much time had gone by.
But, things don't always take a turn for the worst and the story doesn't have to end there. One day, the family got a call of their life from a local shelter, and we're sure you can imagine their surprise and delight — it gets even better!
While they missed Maggie terribly, it must have been even harder for the pup! No loving owners, comfy bed, warm home or regular food in her bowl. It's not surprising that when they brought the dog in for this reunion, she was scared and withdrawn. She didn't recognize anyone in the room and felt uncomfortable in her new surroundings. It happens to animals who feel dejected and let down. They instantly go into this reserved state and are not comfortable with anything that's happening around them.
Maggie hid behind one of the shelter's employees, a woman she had just met and felt more comfortable with than anyone in the room. It was only after a couple of minutes (and tries!) that the mom was able to crack the ice with her dog. She waited a few moments and was able to extend her arm for the pup to smell and get reacquainted. Maggie warmed up immediately and the bond was rejoined! Everyone in the room got really emotional, and started to cry! Finally, Maggie is back where she belongs. After months of pining for their family dog, these owners were more than ready to take their family member back home, and this time, for good.
I know I've heard of and read, a ton of reunion stories like this one and they're always so touching. Feel free to share some of your favorite ones in the comments, we'd love to read about them!
Click below to watch this heart-melting moment where the missing piece of the puzzle was found!