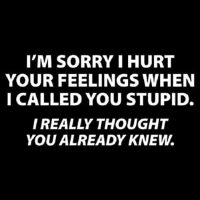 ---
---
No description added yet.
---
You AND your entire family are complete vacuous [email protected] You went far beyond jerks.
You're definitely the jerk. It's called a cultural difference. It has nothing to do with emasculating yourself. Apparently you're also uneducated. If I were your fiancé I'd drop you like a hot rock.
---
No stories voted on yet.
---