---
---
No description added yet.
---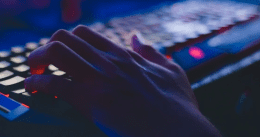 Ntj. I'm (36 f) a gamer. I've been a gamer since I was about 11. My husband (33) also a gamer. Most of my friends circle, gamers. Throwing shit when you rage quit? Big red flag. Snapping and yelling at someone while you're gaming because they're talking g to you? Big red flag. That's not a person I'd stay with. The whole situation sounds concerning.
---
No stories voted on yet.
---