---
---
No description added yet.
---
I think you were wrong to lie, but I wouldn't call you a jerk. I just hope you learned that the truth is the way to go if you want to be better than that couple. Instead of texting that someone had tried to break into their garage, I would have said I'm concerned they had been in an accident and tell them to reply so you know not to call the police. That would have been both efficient and truthful. Then, of course, don't babysit for them again and tell them why if they ask.
It was difficult for my mother-in-law when I dated someone for the first time after my husband passed away. Nonetheless, she was rational about her feelings and thinks I'm too young to stay alone (I was 41, much older than OP's mother). OP's grandmother is beyond selfish, as is her aunt or anyone else who wants their feelings to dictate someone else's love life.
I think your sister was wrong to take it off or to try to dictate your life decisions, but with the limited information I have about her in general, I don't think what she did justifies not having a relationship with her or boycotting her wedding. I am also a widow (5 years next week). My late husband told me that I'll have fulfilled my vows: until death do us part. My reasoning is that having been happily married, I'd like to have that again. It's a personal choice that should be respected either way.
---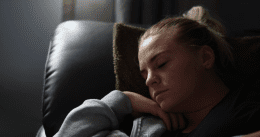 ---