People Ask Us to Critique Their Behavior In Their "Am I The Jerk?" Story
As much as we want to believe that others' opinions about us don't matter, sometimes hearing what they think can be beneficial. This is especially true if we request their opinion from the get-go. One of the best questions we might ask someone is whether or not we were a jerk in a particular situation. If they admit that we were, in fact, a jerk, this can give us a wake-up call and a chance to redeem ourselves. But now is your chance to be the critic. Voice your opinions about the stories below. We're all ears! AITJ = Am I the jerk? NTJ = Not the jerk YTJ = You're the jerk WIBTJ = Would I be the jerk? EHS = Everyone here sucks
15. AITJ For Telling My Pregnant Wife She's Ridiculous For Crying Over A Can Of Soup?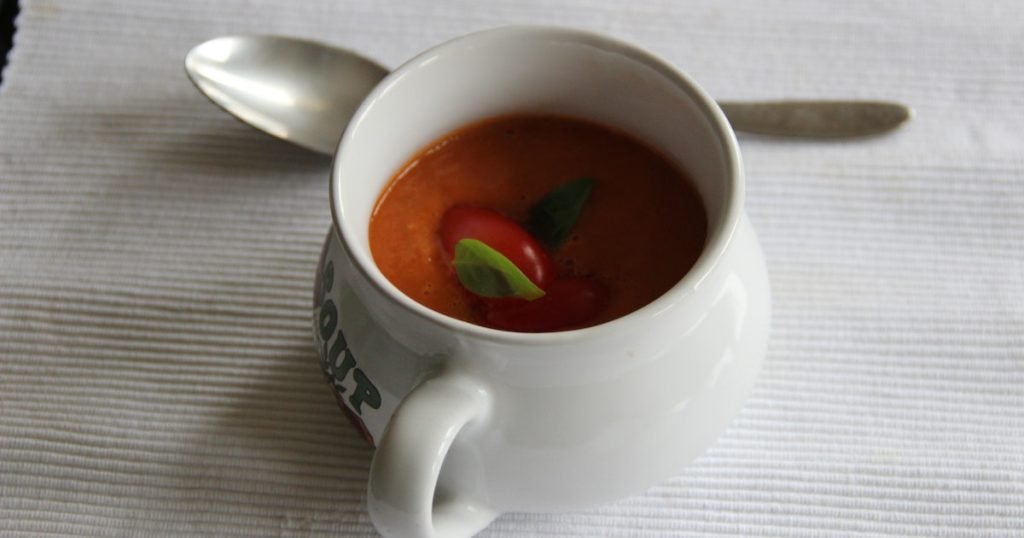 "My wife is four months pregnant with our fifth child. We have a 7-year-old girl, a 6-year-old girl, a 4-year-old boy, and a 2-year-old boy now. Since childcare is so expensive, she has been staying home.
Finances are tight right now, and her car broke down, so we have been relying on mine.
She texted me and told me she was craving a particular can of soup, so I bought it and brought it home.
She placed it on the counter and said she would make it after she gave the kids a bath.
While she was upstairs, my dad came over and mentioned he was hungry, so I told him to help himself to anything in the kitchen as we had made dinner shortly before.
Well, he ended up leaving to go home, and my wife came downstairs, then I heard her frantically searching for something. I asked what she was doing and she was looking for the soup she left out.
I told her I haven't seen it and that my dad came over, but he usually doesn't eat canned foods. I called him, and he admitted he did in fact take it and that he was sorry because he was unaware she was saving it.
When I told her this, she started sobbing and saying that "she can never have one thing in this house and how bad she was craving it and wanting it so bad." She cried for almost an hour over it.
Later I told her that she was being ridiculous and that she was an adult and crying over something as stupid as a can of soup that was for children.
She told me I didn't understand, and she's feeling very emotional lately and stressed.
I talked to my mom who told me I needed to give her grace and that my words were very jerkish.
AITJ?"
Another User Comments:
"YTJ. She's hormonal and growing an entirely new human being.
Plus when you're a mother, you end up giving everything to your kids. You open a bag of chips, and they want to taste them. Chocolate bar? Ooh, Mommy, that looks yummy.
Can we try some?! You buy yourself some ice cream, and the kids eat it. Nothing is your own. Not even your own body. This was hers. Only hers. And somebody took it.
Again. As per bloody usual." Global_Monk_5778
Another User Comments:
"YTJ, consider being slightly more thoughtful. Your wife is pregnant, you're both having financial troubles, and she's having to spend a lot of time caring for your four other children.
Pregnancy is not easy, and it results in a lot of hormones and a lot of stress, and a general imbalance, which will put her in a very vulnerable position.
Try to understand where she's coming from, try to empathize with her, and be there to help her and cater to her needs.
Take some of the stress off her and make sure you're also taking care of the kids. Couldn't you have given the kids a bath and just let her have her soup, or relax?
And come on, dude…
She was crying for over an hour for it, and you couldn't pop out of the house and buy her another can? It's a few acts like this that can just HELP.
Just be there for God's sake, that's what she needs.
Telling a pregnant woman that her emotions, over something that may seem trivial to you, are ridiculous, is just insensitive and mean.
Don't forget, that you're BOTH parents." sarcast1c_0ne
Another User Comments:
"NTJ… it's not your fault and your father didn't know.
However, you have 4 kids, and she's pregnant… I'd cry too. It's got to be a lot of work and stressful.
I have 2 boys, and they eat everything, and if they hear you eating, they're right there in your face wanting some. Maybe get her some of her favorite things and hide them, so they're just for her.
Hide them well so the kids don't find them. Mine aren't allowed in my room or closet." tnebteg456
Another User Comments:
"YTJ. When you're pregnant, it's not ridiculous to cry over anything. I'm 7 months along with my first.
I've cried SO MUCH for no reason – because my husband brought me my favorite tea unprompted because I couldn't find my shoes, because I REALLY wanted peanut butter and we were out, because my niece and nephew are too cute, because I'm tired.
Tears/crying is how your body helps regulate extreme emotions.
Taking care of yourself while pregnant is HARD. Let alone being in charge of 4 kids while not having easy access to the outside world.
The freedom of having a car available and knowing you can go pick up that soup or a coffee whenever.
Also, if your pregnant wife is craving something specific and you pick up ONE, you're automatically the jerk in my book." coffee-vanilla-