People Are Eager To Open Up About Their "Am I The Jerk?" Stories
Unsplash
A lot of people say that having a good reputation is much better than any kind of treasure. If you're rich but a lot of people hate your guts, it's probably not a great life to live. This is why when someone calls us a jerk, it's beyond irritating because we know that our name's honor is one of the most important things we can keep. Here are some stories from people who wonder if they deserve to be called jerks. Read on and let us know who you think the real jerk is. AITJ = Am I the jerk? NTJ = Not the jerk WIBTJ = Would I be the jerk? YTJ = You're the jerk
22. AITJ For Being Secretive About My Life?
Pexels
"I (22F) grew up with overprotective parents and grandparents, I was not allowed to work like ever and only had a 30$ monthly allowance when I was 16-17. I had to text/call my mom every 30 minutes (Sometimes every 15 minutes) when I was out with my friends and was threatened with 'I will call the police and/or I'm coming over if you don't update me every 30 minutes where are you, who are you with and so on.' As I grew older I, OF COURSE, lost literally everyone and nobody wanted to be friends with me anymore.
Fast forward to when I'm 18. I moved out as soon as became 18 to another country and met someone incredible who I love with all my heart and who gives me butterflies every time I see him. We've been together for almost 4 years now. My mom, who used to also read all of my texts about my friends and tell me constantly that everyone was jealous of me and wanted to do bad to me because of my good grades, has been asking me every time we talk on the phone – who is he, what are his parents' names and family names, what are they doing (bob), how old are they, what properties they have and stuff like that.
I recently found out that in my country – there is this government website, where you can basically search someone's full name and see what legal actions this person has taken, e.g how many properties does this person own, where, how much he/she paid for it, and stuff like that. I felt instantly sick to my stomach because I realized she has been searching my partner's side of the family the whole time and that's why she is asking me non-stop.
I have been avoiding answering that questions and when she did not stop asking I lied that I did not know their names (I do).
Today. we talked and she once again asked me that and I lost it. I told her calmly that because of the way she raised me and me having nothing private to myself when I little gave me this kind of trauma thing where I don't feel comfortable sharing my partner's PARENTS' names with her, and I told her everything written above.
She then tells me and I quote: 'If you are not telling me then they must be criminals and you are hiding something from me, but don't worry I don't see you and him together in the future anyway and you will learn your lesson' I WAS FURIOUS and now I feel disgusted and wanna throw up. AITJ for lying to her and not telling her what she wants to know? Should I have just told her everything from the beginning? Would you have felt the same if your child did not tell you stuff about her/his partner?"
Another User Comments:
"NTJ.
She is over-controlling and quite manipulative. Start going low contact in order to start rebuilding some strong boundaries for yourself and be able to be your own person." themeanfrenchlady
Another User Comments:
"NTJ. You're an adult in another COUNTRY, she has literally zero control over you unless you let her have it. You're under no obligation to keep talking to her, even if she's your mother.
Going no contact, or low contact/Grey Rocking her if you feel the need to stay in contact may be good options for your mental health." Israfellenore
Another User Comments:
"NTJ.
Since you are an adult, you are free to tell her that your life is no longer any of her business and you are not comfortable sharing personal information with her. Then go lost contact or no contact with her.
She needs professional help. This type of behavior is NOT normal.
While my adult children know that they can tell me anything, I will ask a few questions about their partner(s) so they know that I am listening, but stop if they seem uncomfortable." NeonPlaid42
---
21. AITJ For Being Annoyed At My Husband's Reaction To My Tattoo?
Pexels
"I went to get a tattoo last week and the entire time my husband was complaining. It's my first and only (I think at least) tattoo, and I swear from the moment we were getting ready to go, he complained about everything. I was meeting his sister in the city (about an hour from where we live) and he complained about how far we were going.
They definitely overcharged us, but we had talked with the artist and she came recommended so we just accepted that. My husband complained about how much we were paying (at least 10 times… or more). Finally, he complained about how long it took. There wasn't really a spot for him to sit, but the tattoo artist said he was fine to join us. He ended up going across the street to a rooftop bar to meet some friends but was texting me constantly for updates.
When we went to go meet up with him he complained about how cold he was as he was very underdressed and how long he was waiting. When we got back to my car… his freaking coat was in my car like are you kidding me?!
I should have prefaced this all by saying that I told him he didn't need to come. He's been sensitive about me not including him in things lately so I didn't harp on it, but I did tell him he could stay home when he initially complained about making the drive in with me.
Part of me wishes he did because I had a feeling he was going to act this way.
I'm just annoyed… I feel like this was a once-in-a-lifetime experience and it feels like the memory of it is stained by me worrying about him/his feelings rather than getting my tattoo. On the flip side.. he was waiting a long time and maybe felt like I didn't do my due diligence? I told him I was angry and he immediately got defensive that I wasn't thinking about where he was coming from.
I feel like this is the opposite of the truth but maybe I'm wrong."
Another User Comments:
"NTJ. He chose to come, he chose to wait outside at a rooftop bar, and he chose to do that after choosing to leave his jacket in the car, and continued to choose to not go retrieve his jacket… like, do you see where I'm going with this?
Your husband was a jerk the whole time, and I hope this was really out of character for him.
Though given what you said about anticipating he would act this way… it sounds like it was par for the course." TriZARAtops
Another User Comments:
"NTJ. I would have been so upset with his childish behavior had I been in your shoes. I'm so sorry that his attitude ruined your experience, he should have been there, holding your hand (or chatting or whatever support you would have needed) during your tattoo appointment.
On the bright side, the excitement of getting a new tattoo never goes away! Take your time to pick out a new, amazing design and set up an appointment. But this time, go by yourself or with someone who loves and supports you! Also, your husband's lack of support is a little concerning… not trying to jump to conclusions, but if he won't support you while you get a tattoo, maybe you should re-examine your life and make sure that he isn't withholding support in other areas of your life.
Girl, you deserve someone amazing. Keep that in mind." Outrageous_Theory_70
Another User Comments:
"NTJ, sounds like he achieved his goal. Complain you don't include him and then make you miserable when you do include him. Classic abuse technique. Also in case you haven't figured out, he didn't want you to get the tattoo, and that is why he kicked up such a fuss. He figured if he can't outright tell you not to get it he surely can make you hate the entire experience and make the day all about him." Confident_Profit_210
---
20. AITJ For Being Mad At My Mom For Breaking Her Promises?
Pexels
"The thing is that my mother and I were never very close, but after some problems with my mental health we are trying to understand each other and get closer with therapy.
So, it all started two months ago when the half-course celebration party, which is traditional in my country for medical school, was announced. I was very anxious because I recently gained 33 pounds which left me with a lot of insecurity about my body (I am 23F) and not helping at all to deal with my depression, I talked to my mother about it and she said she would help me to find an outfit that makes me feel beautiful and comfortable.
I started looking online for things that I liked and sent her some pictures so she could give her opinion, she told me to wait for my week off (which would be two weeks before the party) so we can look together in person in our hometown (I live in another state because of college).
Back to the present, I'm on my week off and she doesn't want to help me anymore, her excuse is that in 4 days it's going to be my younger brother's birthday party and she needs to organize the party stuff.
I was very upset with her attitude as this celebration is a very important milestone for me and I really wanted her help to find an outfit that I felt good about. We started to argue and she said I was being a jerk for not understanding that she can't help me because of the party.
She always makes excuses for not putting me as a priority which has been chasing me all my life, but this time I really don't know what to think because I know she has party stuff to do but I really wish she could help me.
So am I the jerk in this situation?"
Another User Comments:
"NTJ. She didn't keep her word to you. You know now that you cannot trust or count on her." AttemptedAdult
Another User Comments:
"NTJ. You're upset for good reason. Party planning doesn't take all of the hours of your day for a whole week. And if so, why couldn't she put that extreme effort into a few hours with you for your celebration too? You're right.
It doesn't make sense. She bailed on you and she's your mother. You inherently have expectations of her. You needed to depend on her so trust between you is very, very important. And she repeatedly breaks your trust and asks you to carry the burden of her feelings on how she should be able to do that to you. News flash: if you want to maintain a relationship with someone – anyone – you gotta respect them. And you're not feeling the respect right now." Still_Association
Another User Comments:
"OP you are NTJ stand up to your mother, tell her 'Whenever you break a promise to me it just shows you don't respect me, and if you don't respect me, why should I respect you'." Pa1ntBruSH1995
---
19. AITJ For Leaving My Sister In Law Stranded After She Broke The One Rule She Was Given?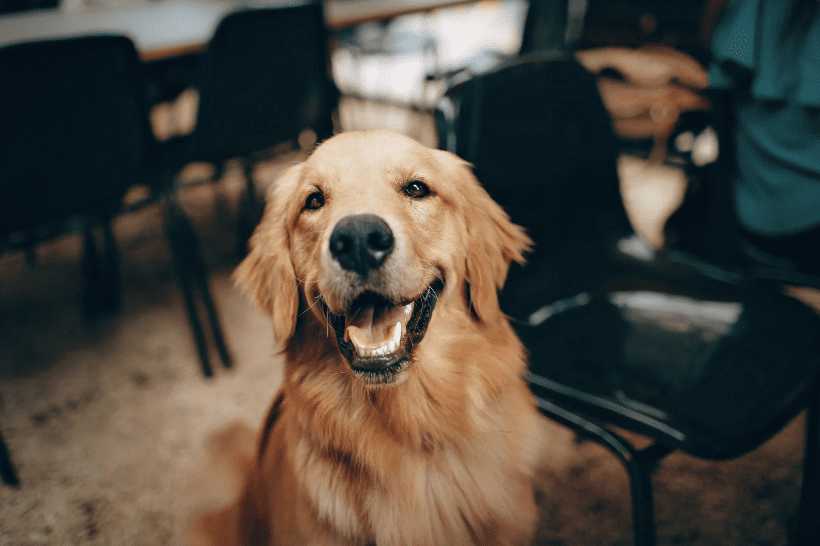 Pexels
"I booked an AirBnB retreat for me, my husband, my SIL and her husband about 4 months ago. The AirBnB was not dog-friendly and I made that perfectly clear, as my SIL thinks her dog should be welcomed everywhere, no matter the cost. She said she would find a dog sitter and I had no reason to question it.
The AirBnB was out of state, about 15 hours away on a really nice beach in Tampa.
My husband and I flew down and my SIL insisted on driving so she left roughly 24 hours prior to our flight. She said it was cheaper to drive than it was to fly. When my husband and I arrived, my SIL and her husband were already sitting in the driveway. When they saw me pull in, she had asked if we got the keys yet, which we had because we met up with the owner along the way and she said, "Oh good, give them to me quick so I can get Brute instead without being seen." I just stopped dead in my tracks and was like "Are you freaking kidding me right now?"
She kept saying things like "What? I couldn't find anyone to watch him." Or "He is freaking old and house broken.
I don't know why anyone would be ignorant enough to say no pets allowed." And basically just kept making excuses as to why she was in the right. My husband is just sitting there completely dumbfounded and shaking his head. I just got back in my rental car and left. I got a refund from AirBnB and dropped the keys off with the woman and explained the situation.
She told me I could still stay there because I've been honest but I told her no, the place was too big for just my husband and myself. We end up staying at a significantly less expensive hotel (I paid almost $4k for the week for the AirBnB but only spent $1800 for the week at the hotel).
During this whole time, my SIL is blowing us up saying she can't afford to stay down here (my husband and I make a lot more than SIL and her husband so we had agreed to pay for everything) and says she didn't bring anything with her to snack on and couldn't afford the prices of stuff here and whatever.
I just straight up ignored her because in my eyes, she tried ruining my trip that I 100% paid for. My MIL is down our throats saying the least we could have done was give them some money for food instead of leaving them stranded and I told her "Nope, they can just drive back home and get food there." AITJ?"
Another User Comments:
"NTJ. If a person can't find a dog sitter they stay home.
If a person can't afford snacks or food they absolutely have zero, zero excuse for going on vacation." superfastmomma
Another User Comments:
"My husband takes our "little boy" (who is 12) everywhere – that's why we drive home (40h) rather than fly (4h). It's SiL's job to look after her dog appropriately. If she can't afford the vacation and doesn't want to (or, to be generous can't) look after her dog, then she shouldn't be on vacation.
Neither the vacation nor bring the dog is an entitlement. MiL is also out to lunch.
NTJ, OP – YOU would have been on the hook for the extra fees and/or having your account blacklisted over this. (I don't use Air BnB but assume this is how it works). Plus, dishonest. If my SiL did this – not that she would – I would do the exact same thing." DonkeyLost11
Another User Comments:
"NTJ.
She was going to knowingly take her dog into a residence that prohibited it. She has ZERO right to defraud the homeowner just because she believes that anyone not welcoming pets is stupid. She's incredibly entitled to believe her beliefs and wishes can defraud the person who is allowing her to stay in their residence (and force you to be a party to her fraud).
My son has a deadly allergy to cats – sudden onset – that almost killed him when he was a child.
If someone allergic to dogs had rented the property after you, her ignorance could have very well killed them. There's a REASON that people only stay in places that are pet-free & only buy items from pet-free homes. And it's usually not just a picky reason – it's usually life or death.
Your SIL is a jerk – as in anyone who supports her behavior.
Also – even if it wasn't a pet-free rental, you were paying and had told her that the dog couldn't go.
It's pretty obvious that she lied the whole time about not bringing him and just expected you to deal with it. That's jerk behavior even without considering any of the above life/death situations she could have caused by her ignorance.
Your MiL is also a jerk. She thinks the "least" y'all could have done is give them money for food? You owe them NOTHING – not even the "least".
You were paying for a nice expensive vacation for them & the "least" they could have done was not attempt to manipulate you into committing fraud. They couldn't do the "least," so why are you now expected to? What BS. Is MiL thinks that's the least someone could do, then she's welcome to wire them the money to eat or whatever else she thinks they're entitled to." Evading_Suffocation
---
18. WIBTJ If I Ask My In-Laws To Shower And Change Clothes Before They Visit?
Pexels
"I am a 27f, I have a severe allergy to dust. I've had it since I was little, I get full-body hives and I have asthma attacks. The worst is whenever something really dusty touches my skin I get a bad breakout of eczema. I always wear a mask in public and I have to be very careful about whose house I stay at for prolonged periods.
I have been with my husband, 29m for 7 years and married for 5. He doesn't even get seasonal allergies and neither does his family. They do know about my allergy. I try not to be a jerk to people because it is my allergy but people tend to get offended because if I notice someone's house is very dusty I will put a mask on.
My inlaws moved into a new house 3 months ago. They used to only live 30 minutes away in a rather large townhouse. The new house is a very nice big house out in the countryside, it's 2 hours away. BIL goes to college and works here so he is staying with us. They didn't know but the house has a massive mice infestation and it is very big.
They were quoted 10k to completely rid the house of the mice and can't afford it so they've been handling it themselves. The house smells very musty so my MIL uses a lot of very heavily fragranced cleaning items to cover it.
I'm not being dramatic in saying this house is miserable for me. I've been 4 times. You can definitely tell there are still mice. I had been wearing a mask and gloves but I still had been having mild reactions.
The last time we went, I had an asthma attack so severe I went to the ER for the first time in 10 years. I contacted my allergist and he told me that I can not go back to that house because the next time I might have anaphylaxis (which causes the immune system to release a flood of chemicals that can cause you to go into shock).
He also advised if they continue to live there with the mice present that it might be best if I limited physical contact with them.
I really trust my allergist and my husband and I are going to follow that guidance. They are really upset. I told them they can still come and see us and we could go to a restaurant. They aren't banned from seeing us.
They asked if they could stay at our place one night because BIL is very busy with school/work so he can't come down too often. I said that yes that would be okay if they showered and changed first.
My husband kind of went with what I said but he did say later in private that he thought that was a little too much because we have a special air filtration system all throughout our house and they understood they shouldn't hug on me a lot.
BIL later agreed with my husband. My BIL also brought up that he isn't really super hypoallergenic and I'm not making him shower and change clothes. My point to that is I do his laundry and clean his room and he doesn't live in the mouse house. I don't do those things because he doesn't want to but because I am allergic to a lot of standard laundry and cleaning products.
I'm wondering if I am being a control freak or if I am doing the right thing?"
Another User Comments:
"NTJ, they can literally cause your death just by their presence. A shower and change of clothes is the minimum they can do if they won't stay at your home, which should be the safest place for you. It's like when my kids are visiting my SIL. They, have to change clothes before they go into our car.
My SIL has cats and I'm very strongly allergic to them. I'm OK seeing SIL outside, but if she is visiting our place she is always in fresh clothes she got out of the dryer and put them on her right before she leaves. It's the minimum effort she can put in. The same is that before my nephew is visiting, I thoroughly vacuum our couch because caught dog hairs on the couch is a problem for him and I don't want to make him miserable just by visiting our place." It_s_just_me
Another User Comments:
"NTJ – that's perfectly reasonable to ask, especially given your situation.
I have dust allergies, and pollen, both of which trigger my asthma, and I completely understand where you're coming from. I had an attack because of a lot of nonsense that got stirred up in the air due to a hurricane a few years ago, and I couldn't breathe right for weeks (for about a month I couldn't even walk across my house without having to stop and catch my breath).
That was the worst asthmatic episode I've had since I was a teenager (and I'm in my 40s).
That is NOT fun, can be VERY dangerous, and you have every right to insist on that to protect yourself. In their defense, while they may have seen you having an asthma attack unless one actually has asthma, it's really difficult to comprehend how terrifying it is to not be able to breathe, so often people are dismissive because 'eh, it's just dust!'
But you do whatever you need to do to protect yourself!" TheDreadPirateJeff
Another User Comments:
"NTJ.
I'm so sorry that you have to suffer from such extreme allergies. I know all too well that people do not understand allergies, asthma attacks, and other reactions. Unfortunately, your requests may offend some, but you've got to take care of yourself and do everything you can to avoid those severe reactions.
Just remind them that you love them and genuinely want to spend time with them, but your special requests regarding cleanliness are paramount to avoiding the tiny particles that overstimulate your immune system. It's a slight inconvenience for them, but it could be life-threatening for you. I hope you have an EpiPen." Petapotomus
---
17. AITJ For Agreeing To Marry The Guy My Friend Rejected?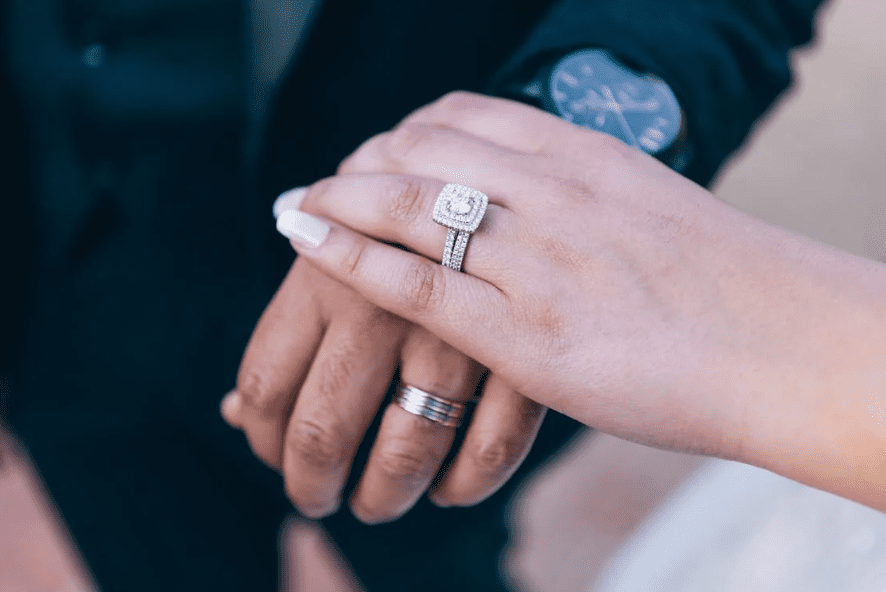 Pexels
"I (27f) live in a pretty small town where you're often friends with families with similarly aged kids just by default since there's not a lot of people. My family and the family basically down the street all have multiple children (most of us are now teens or 20s) that have always been close.
Anyway, my friend Liz (20f) and her family had a distant cousin visiting.
He was pretty dorky but overall seemed harmless. He was technically visiting the whole family while he was in the area but he latched on to Liz quickly and she often had him tagging along when we hung out at local get-togethers.
The few times he wasn't like attached to her side, she'd roll her eyes about him, and basically, just make it clear she wasn't interested.
Honestly, he wasn't that bad, just earnest and kind of droned on without realizing no one in the group was interested in his chosen topic. In the scheme of things with guys these days not too bad.
Anyway, before his visit ended he proposed to Liz and she obviously said no. Her mom was pretty annoyed because she's never really liked Liz (seriously plays favorites among her kids) and this was a chance to have Liz move a bit farther away out of her house and 'off her hands.' I mean imagine saying that to your kid.
Her dad didn't care because he's never really interested himself in his family.
So the guy was pretty upset at the proposal rejection because he's not very self-aware (like when I mentioned he's telling stories and doesn't realize anyone's interested, I think he genuinely didn't think Liz disliked him so much). Since I'm just down the street and he's been around our friend group during this visit,he took to coming to my house while the awkwardness with Liz and her mom fighting died down.
We got to talking more intimately one-on-one and the next thing I knew he asked me to marry him. I said yes!
I honestly didn't think there'd be an issue because Liz didn't want him but when I told her the next day she looked aghast, and I guess just really disappointed. So I figured I'd check on here. I'm not really holding out for a star-crossed lovers' story, just a partnership with mutual understanding, healthy boundaries, and respect.
I ask only for a comfortable home.
I'm 27 years old, I've no money and no prospects. I'm already a burden to my parents. And I'm frightened. AITJ?"
Another User Comments:
"NTJ for taking up with someone after your friend had rejected him. A bit of the jerk for accepting his proposal so quickly, the timeline sounds like he just wants ANYONE to marry him." TheRealSkeeter
Another User Comments:
"It is a truth universally acknowledged, that a single man in possession of a good fortune, must be in want of a wife.
No jerks here" PennyyPickle
Another User Comments:
"It's alright, Charlotte. Lizzie made it clear she wasn't interested. I'm pretty sure she was more upset by the fact that women must find a husband and cannot be independent in this society than really bothered by you stealing Collins. And she'll find Darcy anyway so everything will work out for the best." bostaf_
---
16. AITJ For Declining The Invitation To Be A Bridesmaid?
Pexels
"We used to be best friends and throughout 3-4 years we just grew apart and no longer THAT close. No bad blood at all!! We still have the same group of friends but she and I aren't close anymore, but we still do catch up every now and then. Maybe back then I would've been like OF COURSE!! Now, I'm just confused. I don't think I 'led her on' in the friendship to still be considered a best friend.
I would have been happy to just be invited but I don't think I'm that close to her to be in her bridal party. I barely know her fiancé anyway. Idk what to do!
I already declined it in such a nice way. But she keeps asking if I'm sure."
Another User Comments:
"She is asking for you to be a bridesmaid NOT the maid of honor, AND you don't have to pay for anything just show up…
me thinks you don't like this girl at all lol.
NTJ but I mean… if she's your friend why wouldn't you do it? She doesn't have to be a BESTIE to be in her wedding if she's asking, also if she's asking maybe YOU are HER bestie even if she isn't yours." beelovedone
Another User Comments:
"No jerks here. I don't think it's about 'leading her on' in friendship, I think she still just values that you have been an important part of her life.
If you are uncomfortable with it, of course, you don't have to. But maybe you could reconsider. Being a part of her day isn't a commitment to go back to being as close as you once were. And it does seem like it would mean a lot to her. But if it still seems wrong to you then you have nothing to feel bad about." Maleficent-Acadia412
Another User Comments:
"NTJ.
I always feel bad for bridesmaids. They're often expected to shell out the bucks for gaudy gowns that they will never wear again. Groomsmen can rent their summer suits. But bridesmaids buy their gowns. Gee, what an honor to be forced to pay 600 bucks for a dress that will just collect dust in the attic after I wear it once.
That aside, if you don't feel close to OP and don't wish to be in the bridal party, then don't.
As someone told me in my own thread, 'No is a complete sentence.' No explanation or justification needed." User
---
15. AITJ For Not Wanting My Mom To Touch My Hair?
Pexels
"42 years ago my mom divorced my father and took my younger brother to live with her in another state. My brother ultimately left her home after two years and moved back in with my father and me. I had very little interaction with her over the following decades as she openly preferred my brother. Our father passed away in 2013 and I welcomed her back into my life.
In 2017 she made the decision to move back to our home state where I live with my three adult sons and my daughter-in-law, grandkids, all in the same suburb, and we welcomed her into our holiday and birthday celebrations.
By 2019, I realized this was a mistake and we ultimately made the decision to distance ourselves from her. The truth is that she couldn't stand not being the center of attention–my middle son who was moving out of state was the center of attention at the most recent Thanksgiving dinner at my home–and she threw the pie she made in the trash herself claiming it was too burnt to serve.
The year before, after we said the prayer over Thanksgiving that I worked my tail off to cook, and we all started to load our plates, she took a bite of a deviled egg and then loudly spit it out on my table and started crying claiming I used Iodized salt in them–knowing that she is allergic. She stormed out. It was non-iodized sea salt.
Her third husband of several years, unfortunately, passed away in 2020, and feeling compassion for her, we again welcomed her back into our lives.
She has lately taken to messing with my hair from behind. Despite repeated requests to respect my personal space, the next visit one week later she came up behind me again, and as I was reminding her to stop she continued saying 'I'm just noticing how beautiful your hair is.' A second and third stern response to knock it off, and hot stares from one of my adult sons, finally made it into her brain, she stopped and then abruptly left, without saying goodbye to her great-grandkids aged 7, 5, and 2 years old.
She is 75 years old. I guess I could have been more patient and gentle. AITJ?"
Another User Comments:
"Nope, NTJ. I have a grandparent like this and I finally had to go to NC with her bc the self-centered tantrums and constant eggshell walking around her for my entire life was too much. And she's about the same age as your mother, but has always been this way and clearly doesn't care to change. Patience and gentleness are lost on these people – don't waste your time." hmattfield22
Another User Comments:
"NTJ. Sounds like she has a significant problem with listening, and with others' boundaries." AffectionateMine2220
---
14. AITJ For Not Inviting My Pregnant Sister-In-Law To My Birthday?
Pexels
"Me (f29) and my fiance (m30) have birthdays one after another. Due to this we normally have a joint celebration. This time it falls this weekend.
We wanted to do something different this year after so many restrictions, so we booked a theme park about 8 months in advance due to its popularity. The theme park lets you ride different roller coasters and also has some activities after hours.
You also share the park with a few groups and the activity is intended for all groups who booked (so in total there are about 100 people in the park at the time). It's worth noting that 95% of the rides are for 12/14+ only and the activity involves either a zombie or murder theme, where you need to escape and generally involves a lot of activity from people.
It can get pretty scary, so the activity is designed for 16+.
Now it is time to send invites. We are being sensible and are trying to invite family and friends who would enjoy such activities and have a meal with the older and younger family members the day after. The booking lasts between 10:30 pm to about 3 am, so it starts on my birthday and finishes on my fiancé's.
At the time of the booking, my SIL 'Rosie got excited and wanted to go as it is a kind of thing that she would enjoy doing. She also had cover in place for her younger children as they would be too scared to attend. I would love her to attend as well and we generally get along really well.
At the end of last year, Rosie announced she is pregnant with her 3rd child, which I and my fiancé congratulated her on.
She is currently heavily pregnant and struggles to move or bend, which is understandable. She is also due in about 3/4 weeks. Due to this, we have decided not to invite Rosie to the theme park for safety reasons since she will not be able to get on any of the rides and will feel left out and she won't be able to participate in the activity after as it is fast-paced.
There's also no guarantee that one of the 'actors' wouldn't try to scare her off if she decides to rest somewhere. She was still invited and more than welcome to the meal the next day on my fiancé's birthday which we are paying for.
When we broke the news to Rosie she didn't sound happy. She got cold and distant and after we got a few nasty messages from her partner and my other older in-laws for not inviting her and calling me and my fiance jerks over it.
AITJ?
Edit: Both I and my fiance have explained to her that the rides and activity have some medical restrictions including pregnancy. The park has also advised that only 2 rides will be suitable for someone past 2nd semester, that would be closed during the night time as they are not 'safe to run' at night but the activity is not recommended as it involves a lot of running, jumping, falling down, being 'attacked' and sudden jump scares.
We have told Rosie all of this."
Another User Comments:
"NTJ. I'm not sure why so many people are saying you are the jerk. She can't participate but still expects to go and have you pay for her. If she was paying then absolutely she can go, but seriously what is she going to be able to do that night except sit and watch? Circumstances have changed. If she wasn't as pregnant, then absolutely, but she is seriously risking early labor, and then is she even near the hospital and doctors she's using.
You are thinking about her safety by asking the staff and showing her the email. I will say maybe do a small get-together with her and all the kids for just some cake and pizza. That way she still gets to celebrate and is not feeling completely left out. Also, if she's having trouble moving and bending does she not realize how far apart rides are and how many steps she would be taking that night.
Sorry, again NTJ, and I hope she figures out that it is literally due to safety and nothing else." wheelerr88
Another User Comments:
"Eh, no jerks here.
I'd say this is a major problem of communication you have here.
There is a reason why some themed attractions ask women if they are pregnant and then to sign a waiver (if not completely banning them from the attraction) and mostly it is for safety reasons.
She is heavily pregnant, won't take part in rides, won't be able to join in various smaller events, won't be able to keep up, and might have the trouble of not being allowed into the park in the first place.
This being said I think you did not cover your bases. Would she be allowed in by the theme park? Would you be comfortable with her coming along (yes, sounds mean but it is valid)? Are you comfortable about ditching most attractions in favor of keeping her company? Are you able to make your point in a kind and precise manner? Would she be comfortable coming along regardless of possibly being left to her own devices? Are her needs able to be met while in the park?
I read many calling you in the wrong, but I think no one is in the wrong here by the info given.
She is upset cause she probably looked forward to that, but you have the right and the privilege to decide.
Ultimately, you're both adults and you both should make your point clear. Hormones or not, there should be a levelheaded conversation between you two. It should be solvable and a real friendship would not have lasting damage either way." LadyLiluna
Another User Comments:
"NTJ. Rollercoasters and thrill rides have safety rules for a reason.
The rides go at speeds that can cause serious issues. The lap bars and restraints are only safe up to a certain height and weight, they are tested for specific parameters and are not built for pregnant people. If SIL crushed her belly into the restraint, it could kill her child and her. If she's too big or too heavy, the restraints could fail or misfunction.
If the speed is too much she could come away from her seat or be otherwise injured.
Rides have rules for a reason. Think of the veteran who died on Ride of Steel in the US, he died because he insisted on going on a roller coaster he was too short for (prosthetic leg and hip meant he was way under the ride minimum height) against ride operators advice and he slipped out of the restraints and was killed instantly from the fall.
People get hurt when they try to forget that the laws of physics can't be broken and rides are tested for specific heights and weights so that it's thrilling but not deadly. Your SIL would never be allowed to ride by park operators, the park has already told you so, and therefore she'd be walking around and waiting for you to come off the rides. Not fun for her.
The activity afterward is even more unsafe for her. I've worked as an actor for these types of things, she absolutely would be scared up if she sat down somewhere, she could be knocked over or fall, she could become unsteady or disorientated, and if she felt unwell it could be difficult to get her somewhere quiet or safe, you'd have to telegraph loudly to the staff that this wasn't a 'she's scared' moment but a 'we need help ASAP' moment and in a dark crowded loud space that would be tricky.
If they even allowed her to enter the activity, which I doubt, because the place I worked (London Dungeon) didn't allow pregnant women past the first trimester because of the safety concern. Rules may have changed but an activity featuring scared excited people running around is not a safe place for a heavily pregnant woman and she would be in danger.
I know she must be so disappointed but that's pregnancy, it means you can't do all you want for a while.
She knew when this event was and chose to get pregnant and that's great for her but it does mean she has to use her common sense here. A full day of walking around, waiting, depending on climate she might be overheating or feel faint, watching you go on rides she can't go on then a physical activity which raises blood pressure and requires her to be able to move quickly and react fast and not get jumped on by an actor.
I imagine they would avoid her, seeing she's pregnant, but if they don't notice or are scaring someone else who is close and they freak then it would get messy. This just isn't safe.
It sucks but you are protecting her and the baby. The park will be there in years to come, once she's back to her own body then you can go together and have a good time but right now, the park and you are in agreement that she can't do this." Lulubelle__007
---
13. AITJ For Putting Nasty Dishes In My Roommate's Room?
Pexels
"My fiancé and I are coming to the end of a lease with our roommate she knew from elementary school. This roommate 'S' has a long record of not cleaning up after herself, and seemed to get more and more filthy and aggressive as we tell her more and more often to clean her messes in our shared kitchen. Leaving recycling in paper bags to rot in a pile as large as the oven and yelling when I throw them away.
Leaving our pots and pans in the sink until they grow mold or I clean them (my fiancé has always refused to do her dishes, I gave up after 6 months in) so when I gave up doing her dishes, I moved all the things that were ours to our closet that we are immediately clean after cooking, and for the past 4 months, there has been a consistent pile of dishes smelling worse and worse in the sink, that she seems to clean what she needs and leave them back in the sink.
I have to light candles constantly to cover the smell, the other day S informed us that she'd be going to visit family across the country for a month as she took her PTO from work, and would return a week before our move-out date. We asked her politely to do her dishes before she left as we will have moved into our new apartment by the time she returns, to which she screams at the top of her lungs that they were our dishes and that she was waiting for me to do them.
To which I responded we moved our dishes and pots and pans to our closet after Christmas to which she called me a liar and stormed out of the house, to her mother's house down the street and we didn't see her again other than to come storm in the house, grab a suitcase and leave. She's definitely now over a thousand miles away for the next 4 weeks and I want to have some friends over to the apartment for some get-togethers now that we don't have a roommate to worry about bothering keeping up.
WIBTJ if I took her dishes from the sink and left them in a moving box in her room so my guests don't have to ask about the nasty pile of moldy dishes? I refuse to do them. She took advantage of my kindness of doing them for her for months and I'm not her father. My fiancé thinks it's an a jerk move but I think the jerk move is acting like a spoiled child who doesn't do dishes at 25 years old."
Another User Comments:
"NTJ.
I had a similar roommate, we're all 20f. Despite having made a cleaning schedule and agreed upon basic rules, my roommate had a habit of leaving the dishes in the sink for WEEKS. She once went on a month-long vacation with the sink full of her dirty utensils. She would leave takeout boxes all around the common areas too. All of us told her that it's okay, due to certain reasons at times it gets tough to wash the dishes on time but if that's the case and she's planning on leaving the dishes for weeks (for 3-4 days max is okay), she should keep them in her room.
She never listened. We had fruit flies in the house for weeks. We ultimately took all the dirty dishes and takeout boxes and dumped them on her bed." blacknwhitelife02
Another User Comments:
"NTJ. Maybe put them in a garbage bag in the box. If she really doesn't think they are hers then she shouldn't mind just throwing them away. If they are hers, then she'll be forced to wash them if she wants to keep them." Bombastic-Bagman
Another User Comments:
"NTJ – I've been in this exact situation with 2 people doing the same thing, I have a camera in the kitchen I go through every time there are new dishes that are unwashed and I will pop them in their room. they get annoyed and angrily wash them up when they get home from a long day at work. It works! go for gold dude and dudette." Wild-Ad-2219
---
12. AITJ For Avoiding My Friends?
Pexels
"I used to have a group of friends that I was super close with. We did everything together. After a while, we started drifting apart, which is sad, but that's life. We still talked, mainly thru a group chat on Messenger, and as far as I knew, there was no bad blood.
I tried a few times to get us together, but could never find a time that worked for all of us, so it was sort of assumed that if we couldn't all go, none of us would.
Or so I thought. Until one day, I got on social media and found a pic of those friends at the top of my feed. They'd gone on vacation to a national park in our state… without me. Without even mentioning it.
When I asked if I'd done something wrong, they just said they didn't even think to invite me. I felt hurt and betrayed. I told them to have a nice life, then removed myself from the chat.
I didn't unfriend them, didn't block any of their numbers, just left the chat. It's been a few years, and none of them have even tried to reach me. I think it's pretty clear where I am on their list of priorities. But I've had a few people tell me recently that I was unreasonable, and that I should apologize to them for shutting them out…
even though I didn't block them.
So, AITJ?"
Another User Comments:
"NTJ – Friendships and especially group dynamics are complicated and it's not uncommon for people to drift out or be excluded without malicious intent, but yeah if it's literally this entire group of friends except you, no one bothered even mentioning it to you then and no one has reached out since it's hard to argue staying with that group." Aestro17
Another User Comments:
"No jerks here, they're allowed to go wherever they want, you're allowed to want to go with them.
And if you tell someone 'have a nice life,' of course you're no longer their priority, that's the whole point of you saying that." SolarSFCA
Another User Comments:
"NTJ. You were hurt, but you didn't block them. Any or all of them could have reached out with, say, an apology and an offer to talk when you were ready. That they didn't do that much out of respect for your past friendship was rude and unkind." brokeanail
---
11. AITJ For Not Wanting To Fix My Brother's Computer?
Pexels
"My little brother, who we can call K (10yo), is really spoiled by my dad. He makes me and my step-brother's birthdays all about him and tries to force all of the attention onto himself. Whenever K needs something fixed on his PC, my dad makes me do it because I know stuff about computers. If I refuse to do it I get yelled at or grounded.
I'll get into that in a minute.
Me and my step-mom had both been getting tired of how my dad spoils K, so we talked to him about it. Nothing really changed. We kept asking and nothing changed.
One night, K realizes that, in fact, he has Windows 11, and me and step-brother have Windows 10. He throws a huge tantrum about this saying he wants to be 'like his sister and step-brother.' My dad tells me to 'get him Windows 10 on his computer,' which I'm pretty sure you can't do.
He makes me go try anyways and I tell K that I can't fix it. He THROWS A FREAKING LAMP AT ME. I dive out of the way and go get my dad to tell him what happened. He claimed that I was lying and that I just wanted to get K in trouble, which was obviously not the case. He tells me to go fix it again or I'm grounded.
I walk back to K's room and try to explain to him that I can't fix whatever he wants. He throws another tantrum and I leave the room telling him, 'if you want it so bad do it yourself!'
I kind of feel like the jerk.
Edit: I am transgender (M-F, 13yo) and my dad doesn't exactly approve of me being so young and choosing to be the opposite gender.
I think that may have a part in the situation."
Another User Comments:
"NTJ. By his age, I was building computers in the late 80s/early 90s. Kiddo better buckle up and learn to take care of himself.
I would rather be grounded than reward that kind of negative behavior." Facetunethis
Another User Comments:
"NTJ – screw that kid, if he wants things done I'm sure he can do it himself or watch a youtube tutorial. Say 'it's impossible to go back' (even tho I'm pretty sure u can go back)." Wild-Ad-2219
---
10. AITJ For Leaving My Mom's House While She's At Work?
Pexels
"In high school, I moved out of my mom's house after asking my dad if I could move in with him because I could not handle my mom anymore. It is not your regular smegular mom-daughter drama either. During this time my mom had started going out with stepdad number 9, I think, IDK, I had a lot. For context, I considered them a stepdad once she made me give them a Father's Day card.
For more context, this was the type of fights we would have and what they were about. My mom used to scream at me for the smallest things. One time, I brought a permission slip home to my dad's house and she never saw it, which caused a HUGE fight. I was younger than 17 at the time, I can't recall my age as my childhood seems to be a blur now.
Basically, my mom believed that she was the only parent that should receive permission slips and because my dad signed this one she began screaming her head off at me. I became upset and started to yell back saying it was just a permission slip and she was acting insane. She then screamed at me more and came passed the kitchen island and threw a cup at me (it was plastic).
I ran up the stairs and she screamed don't you run away like you are scared of me… but I was.
My mom told me that she wanted me to pay $300 in rent when I graduated and was working full-time because I had not decided to go to University yet. Fair. I needed to learn financial responsibility, I get that.
Unfortunately, this threw me over the edge and I went to my dad's basically begging him to let me move in and I would pay the $300 to him.
He said yes. My mom would make me clean the whole house top to bottom by myself, gave me a curfew, and was extremely controlling of everything I did. If I was going to pay rent then I wanted freedom and did not think it was fair that I did all the household chores still (chores I had been doing forever at this point). My mom is not a very rational person as I have now figured out at 23 years old and know what it is like to live with someone and work.
So… I moved out while she was at work and I had time off from school. She came home on her lunch break and found me packing up all of my things and was shocked and VERY angry. She started screaming at me and losing her mind (typical behavior at this point), but I did not care. I wanted to live somewhere where I received respect and did not have to tip-toe around someone's anger.
She still to this day thinks it was about the moolah.
So, AITJ for moving out? I was young and felt trapped, I didn't know what to do. I did not want to let her convince me to stay.
Update: have been no contact for three years. Am considering unblocking her and want to know that I am not the jerk and not crazy first."
Another User Comments:
"NTJ.
But you may have created more issues for your parents than you.
I don't know what your parents' custody agreement was, but you altered that. If they didn't go through court then fine it was something that wasn't as bad but still a headache that you caused your dad. If they did have a court order, yeah you didn't think about that and it's messed up because that alters a lot of things.
I have 50/50 custody and its court order, if my daughter did that, I would also have a fit because now you're going to cost me to pay child support and quite a bit of it and I lost my custody.
Granted that's not what you're asking for, but just trying to show the implication of what could have been a reason." Ponchovilla18
Another User Comments:
"NTJ.
She was abusive. Her behavior was not just irrational, it was abuse. Please before you consider having any contact with her again engage with a good therapist. You will need that kind of objective third-party support and assistance in sorting out the crazy from reality.
But honestly, if she has never apologized to acknowledge that she abused you it may not be a good idea to engage. Unless she is actively in therapy and working to change she will remain toxic and dangerous to your mental health." I_Suggest_Therapy
Another User Comments:
"NTJ, your mental well-being is the most important thing. She is becoming more and more irrational. I had a similar situation. Only it was my wife she was a very negative person she caused us to go further in debt even though we earned more.
After owing some amount to the IRS for the third year, I decided I was done. I work construction and I knew I would get laid off and have a couple of days off. I packed up everything that I owned and moved out. After I was done moving out I called her at work and told her I wanted a divorce. I know I made the right decision because I felt 100% better the next day.
It wasn't about the moolah for you it was about the fact that she didn't respect you to be an adult.
She wanted you to do the chores and pay rent. Sorry, pick one. My mom did the same thing when I was a lot younger she wanted me to pay rent for an apartment she was getting for free. Not only did she want me to pay rent but she wanted me to do chores too. I told her I'm not doing chores and for the money that I was paying expect decent dinner on the table when I get home from work. That's exactly what happened the day I moved out." harleyevo
---
9. AITJ For Not Wanting To Travel Long To Attend A Wedding?
Pexels
"My wife and I were invited to a wedding this summer for her first cousin. It's too far to drive, so we would have to fly, and we'd have to spend approximately 3-4 days out there between travel days, rehearsal dinner, and the wedding.
Tickets to fly out are about $500/person, plus hotel, plus rental car, plus dog boarding, plus gift and we're looking at probably $2000… for a cousin's wedding.
Keep in mind, that I might have met this cousin once.
I asked my wife if I had to go. In fact, I prefaced it with 'Hey, don't get mad at me for asking this, but is this something I have to go to?' I figured we could at least save the cost of my ticket and the dog boarding, and maybe her dad could grab her at the airport with his rental car.
Now I'm apparently being a jerk because I don't want to go, but I barely know this guy. He didn't come to our wedding. He's the only one in the family that lives in this state, so we see the rest of her family a lot. I just figured why not shave several hundred dollars off the cost of the trip.
We're not living paycheck to paycheck or anything, but it is still a lot of moolah in my mind to shell out for a cousin.
AITJ for not wanting to go?
EDIT for Info:
Are they close? No. They don't chat on the phone, text, or email. She's probably closer to his parents (aunt/uncle) than she is to him.
EDIT more info:
There's at least a 10-year age gap between them, so they weren't even close growing up."
Another User Comments:
"Personally I think 'no jerks here'.
Her family lives here. This guy didn't go to your wedding and you've never even met him.
I assume your wife basically never talks to him. So he's more of a distant relative, and you're about to spend 2 thousand dollars just to attend his wedding, and I assume take time off work for it too. Your logic makes perfect sense to me, honestly.
But, I can also understand why your wife would be upset and want you there by her side. You are her husband and she probably wants you to see her family as your family too.
Plus, you did say you're not struggling financially or anything.
Personally, I'd lead more towards not going, but I'm also very cheap and very broke, so take my opinion with a grain of salt." RissaRay113
Another User Comments:
"NTJ. You're an adult and the only person whose opinion matters when it comes to attending ANY kind of family event, be it a wedding, funeral, holidays, etc, is YOU. If you don't want to shell out an absurd amount of money and time to go to the wedding for someone you don't really talk to, then don't go.
You're doing nothing wrong. Anyone trying to make you feel bad about it is just being immature." ShadowCoon
Another User Comments:
"No jerks here. I would consider that maybe your wife wants to go in order to see the other family. I've been to my fair share of distant relative weddings (none too much of a trip) but I always enjoyed them because it was basically a family reunion and I got to see other family members I was actually close with.
It might not actually be about the cousin getting married (but that's just a thought)." thegeeksshallinherit
Another User Comments:
"NTJ.
Personally, I would agree that's a big amount to shell out for a cousin your wife is not even close with. I think if they were close it might be different, but they're not.
I think in general if you're inviting people to a wedding that live states away, you should know it's likely to get a 'no' RSVP back in the mail. It's just not doable for many people financially and with work schedules." mrs_misty-eyed
---
8. AITJ For Telling My Friend To Not Talk When I'm Getting Advice?
Pexels
"I suffer from depression and today was a day I was feeling particularly low. My friend sat down next to me and could tell something was up so they asked me and I told them. They know I have depression because we spoke about it before but not in great depth. They then began to start asking me what exactly I feel so bad about and then proceeded to try and tell me solutions for each thing I mentioned.
I get that they were trying to help but when I feel this empty, the last thing I want is for someone to be a 'fixer' as if everything can be so easily solved with a simple solution. After about 5 minutes I said 'thank you, but I'm really not in the mood to have this conversation anymore' and I got up and left. I get that they were only trying to help but it was making me feel worse and I was getting no benefit from the conversation that I didn't even initiate.
Though I do understand why they would just see it as me being rude/ungrateful. AITJ?"
Another User Comments:
"NTJ.
You weren't rude.
When you are in a more able mental state, it's worth letting them know what happened, and explaining sometimes you want advice, sometimes you want to talk and sometimes you just want someone there. And sometimes you want to be alone too!
Suggesting that they ask 'do you want advice or just company?' so that they know how to help can be really useful." PeggyHW
Another User Comments:
"No jerks here.
Unfortunately, people don't seem to be taught or intuitively sense that people with true depression can't just 'fix' things, and trying to help in that way is actually hurtful. To me, it feels kind of like these feelings are being trivialized and if I just tried these simple solutions (which most likely I've either tried or determined in the past would do more harm than good) I would be fixed and that by not fixing it with these simple solutions I'm somehow a failure (my thoughts, not theirs; depression messes with your mind really badly).
People feel helpless when confronted with other people's depression and out of love they really are trying to help in the only way they can think of.
That's what your friend was doing, misguidedly trying to help.
As a person with depression and mother to children with depression, I know very well that all we want, if we're feeling comfortable enough to actually share feelings, is to have our feelings acknowledged.
A simple 'that must feel horrible' or 'I can't imagine how that feels but I know it's hurting you really badly' or 'let me know if you ever just want a hug or someone to sit with or to distract you' or even a simple 'you're important to me.' Advice won't help (that requires a qualified therapist plus some good medication) but just being there can help at least a little.
You were polite and you were taking care of yourself." Beautiful_Delivery77
Another User Comments:
"NTJ, but you have to understand different people offer support in different ways and may not understand what you need. You're entitled to end the conversation, but why don't you try telling your friend what kind of support you're looking for? I suffer from depression too, and over the years I've learned to be upfront with my loved ones – 'Thanks, I know you're trying to help, but I don't want to problem-solve, I just want to be heard. Can you do that?' I've had to explain to my husband that telling me things I should be grateful for or suggestions just add to my guilt when I'm feeling like that." AnalysisParalysis907
---
7. AITJ For Trying To Teach My Sibling How To Speak?
Pexels
"So for the last few years, my little sister has had some speech problems. She can't properly pronounce half the letters in the alphabet. When she was 2, we just expected she'd grow out of it, but now she's 5 1/2 years old and is still having trouble.
I try to correct her every once in a while and explain how to properly say whatever words she messed up.
She usually just tells me that I'm just too stupid to understand her and refuses to even try to correct her speech.
My parents hate that I correct her and my mom calls me a jerk for doing it. They insist that her speaking at all is her trying and that if I say anything, she's going to up and stop speaking entirely from embarrassment. I feel like it is way more embarrassing for her when she can't make friends when we go to the playground because the other kids have trouble understanding her.
I've tried to tell them that I'll stop if they stop ignoring the problem and take her to a speech therapist only to get a different excuse every time. In 2020, they told me that speech therapy couldn't possibly work through video calls. Then they told me that it was because we moved. Now they keep saying that they'll get to it eventually. Last year one of my uncles even called my mom out for it and said it was almost abusive.
To be fair I somewhat agree.
I'm starting to get even for worried about her progress in school now that she's started kindergarten. It's really hard to sound out the right words and try to guess the spellings of words when you have trouble pronouncing them. Another big thing is that I and all my siblings are homeschooled so there's no possibility for anyone to intervene and force my parents to get her speech therapy.
So what does everyone think? Should I keep trying to help her and get yelled at or just leave it and hope my parents finally get her help?"
Another User Comments:
"NTJ. I would consider this abusive as they are withholding medical care in the form of speech therapy, which is something multiple people think your sister needs. If a speech therapist had evaluated her and dismissed her that would be different but it sounds like she's never seen one at all.
For that reason, I would consider contacting social services for welfare checks and ensuring whoever evaluates your parents' homeschooling plan is aware your sister isn't being properly educated. Although possibly have your uncle do this so your parents don't punish you for it." EMFXG
Another User Comments:
"Everyone sucks here but the sister. It's not your place to correct your sister. I had speech issues growing up (my niece and nephew do as well) and having others correct you is not helpful it's just embarrassing.
You are not a professional, do not do this.
Your parents suck because they should be getting her the help she needs.
Are you in America? If so speech therapy is available for free at schools and head start. My niece started at 3 with the speech therapist coming to her preschool. My nephew started later at kindergarten and both have improved. I had it in public school as well and it's much different working privately with a professional than getting 'correction' from family." CutesPDX
Another User Comments:
"NTJ but this is your sibling, not a child you're responsible for.
Don't take this problem on as yours to fix. You aren't a speech-language pathologist. Mum shouldn't call you any names, at all. This whole situation sounds like a hot-button issue and I'd suggest side-stepping it. The kid could have a tongue tie or some other issue that impacts speech. Leave it be. I know that this is painful to watch a sibling struggle to communicate and be understood but, this isn't your role.
You have great intentions but your execution is causing frustration for your sibling and parent. That's not on you, but for peace—just take a step back." totalitarianbnarbp
Another User Comments:
"Everyone sucks here. The only thing your parents are right about is what your 'correction' will do to your sister. Yes, she needs help – and that's not what you're doing. Telling her she's doing it wrong doesn't help her be able to do it right, it just makes her hyperaware that people notice her disability.
I've been that kid, and yes, repeatedly being told my best efforts are still wrong did result in me giving up on speaking at all. I still shut down and get panic attacks at nearly 30. Your parents are neglecting her, but you are actively hurting her. Stop this now, and find out if there are any local disability advocacy groups that can get her the help she needs." thecrepeofdeath
---
6. AITJ For Snapping At My Family?
Pexels
"I (30F) am currently on maternity leave after having my second daughter who is now 2 months old. My husband (31M) works full time, so I am home taking care of my baby, Lilli, and my other daughter, Sara (5F). Sara has always come to me for things more than my husband. Maybe because I get to spend more time with her (I'm a teacher, so I get more time off than my husband).
She has essentially been a mini-me since birth. Sara has been struggling the last few months with following directions. She usually tries to argue into getting her way, or just flat out doesn't listen. I am usually very patient with her, but with the new baby, my patience isn't as strong as before. My husband and I find myself snapping or raising my voice more and more often, not yelling, but trying to be more firm with her.
Now to be clear, I know this change in behavior may be due to the baby
Now to the story. Last night, my husband was cleaning up dinner, Sara was taking a bath and was struggling with her night routine. She had taken too long eating dinner and playing in the tub. Now she's upset that she had to go to bed right after her bath. While talking with her about this, Lilli starts crying in my arms, and needs to be changed.
I tell Sara to finish washing her hair and get out of the tub while I change her sister. I went into the other room to change Lilli, which she hates, so she starts crying and screaming very loudly.
In the middle of this, Sara comes behind me in her towel and starts saying she wants dessert. I tell her no and continue changing Lilli, now Sara is crying.
Then I turn around and Sara still has soap in her hair, I tell her to go rinse and she cries even more. I have two girls crying in my ears and I'm trying to calm them both down.
Finally, I snapped and I yelled at Sara to stop arguing and go back to the bathroom. She loses it and runs out of the room. I felt horrible, I have never yelled at her like that before and I was in tears.
At that point, my husband comes in and tells me I can't yell at her like that and I need to 'learn to handle both kids crying.' He didn't ask what happened or if I was okay, even though I was obviously distraught. I got passed, picked up the baby, and left the room. I told him to put Sara to bed, and I went to bed.
I feel like the jerk due to me losing it and I somewhat agree with my husband. But I also feel like I should be allowed to lose my temper every now and then. I also think my husband should not have jumped down my throat immediately and didn't take my emotions into consideration. Am I the jerk?
EDIT: In defense of my husband, there is nothing wrong with doing dishes while I put the girls to bed.
If he was sitting on the couch doing nothing, that's one thing, but he wasn't. I also don't think he noticed anything out of the ordinary until I yelled."
Another User Comments:
"No jerks here – stressful time. When you cool off, talk to your husband about coming in sooner to help bc you were outnumbered and apologize to Sara for yelling but tell her she still has to follow your directions bc she is the child and make some plans to spend some one-on-one time with her so she isn't feeling replaced or overlooked.
It's just that season in life for y'all. Reconnect with the hubby. Explain you just need more help when he is able bc you know you'll have to do it alone when he isn't and you can't do it alone 24/7 just like NO ONE can without reaching a breaking point. You're still recovering. Hormones all of it. Just give each other some grace. It'll all pass." TinyBlonde15
Another User Comments:
"Soft YTJ: I get it, you're stressed out and overwhelmed.
However, it is NEVER okay to tell a child. As a mom myself I've done it too, we all have. Use this as a learning experience. Next time when you are feeling this overwhelmed hand the kids over to hubby for 10-15 mins, take a breather, calm down, and come back and help finish the routine. This gives time for a less stressed parent to calm down the stressed child while the stressed parent also calms down.
Also, you need to go back to the 5yo and apologize. Explain that mommy just gets stressed out and needs to take a break sometimes. It's okay to be irritated and upset, but it is never okay to yell at children." User
Another User Comments:
"No jerks here. 5 is a challenging time. Parenting is tough no matter what. Your husband is right because, with two, the chaos goes up more than twice.
You are also fine because we are all human and moments like that push us to our absolute limits. I hate myself when I lose my patience with my kids but I am really working on how I act afterward. I go back and apologize and explain it isn't about them and I am not mad at them I just had a difficult moment and was feeling frustrated.
Then in simple terms, I let them know what I need next time. We can't be perfect all the time but we can show our kids it's ok to make mistakes as long as we talk about it after. For what it's worth I have 10, 5, and 2 year old.
I do try to do breathing exercises and try not to yell as much as I can though.
The more the adults yell, the more the kids do so it starts to build up and gets really crazy sometimes.
Also, remember kids go through phases and those phases go really quickly sometimes. You have to stay on your toes and keep trying different things to find what works for your kids at any given moment.
Plus, remember, as your kids continue to grow, make sure you take time to be with them one on one occasionally.
They all need that." zoobernut
Another User Comments:
"NTJ.
You have a newborn, I remember that time when my daughter was a newborn, and granted I just had her, I know how tiny things become big when you're already trying to soothe a newborn. Toddlers definitely push buttons when they want their way. I would say though that I can guess Sara's change in behavior is because of the addition of Lilly.
She's no longer the only child, she now has a sibling and doesn't know yet how to adjust to now having a lot of attention given to Lilly when it used to be all about her.
Your husband though needs to be more understanding. His coming in and saying that without asking what happened is a fail on his part. Putting kids to bed and routine is more important than cleaning up after dinner so I would also recommend discussing priorities to adjust to a new nighttime routine with 2 kids.
Plates and food can wait, he can handle Sara and put her to bed while you take care of Lilly. He's a father, he has just as much responsibility for them as you do, don't cut him slack just because he works full time. I worked full time and was completing my master's when my daughter was born and still cooked and gave my daughter baths and put her to bed while her mom was on leave. It can be done." Ponchovilla18
---
5. AITJ For Being Annoyed At My Friend Who Cries All The Time?
Pexels
"A, B, C and I are all women around 30 and live in the UK. I will be going back to my home country later this year (ABC all know this).
A has a longstanding habit of trapping people in corners on nights out to have intense conversations and a bit of a cry. It's what she is known for among her long-term friends.
A's behavior has intensified over the years I have known her and she has turned into a very chaotic weepy and wasted person, I assumed due to stress and having to reschedule her wedding several times.
She is a sweet and caring person who clearly loves a deep connection with her friends and puts a lot of effort into organizing group events but I feel that sometimes she presses people's buttons to elicit emotional conversations even when a friend is uncomfortable or not in the mood. A's husband, B, I, and probably others have separately told her that her behavior is often inappropriate, suggested laying off the sauce, and have asked whether there is deeper stress going on or some sort of need not being met.
She says that she is very happy with her life at the moment, but still ends many nights out in open-mouthed Kim K sobs over the dumbest stuff that sometimes has nothing to do with her, such as another friend who was supposed to join us who canceled at the last moment, hearing that my foster dog who I loved deeply was getting adopted, and B's long-term partner proposed privately (instead of in front of us/ other friends).
C is very in tune with mental health stuff and has gently tried to speak to A on several occasions about how her behavior is affecting other people and suggested looking into some mental health support. A gets very offended by this (despite knowing that many of our friends speak to counselors regularly) and usually cries.
It has become a pretty exhausting pattern. B, C and I agree that we are too old for this nonsense and the four of us have started to see less of each other to avoid the inevitable, which is a real shame.
Last week a group of us including ABC, partners, and I went out. My partner shared that he has family stuff going on in our home country and is glad that we are heading home this year for this reason. Later, A tried to corner him and ask deeply personal questions about his family. He was giving me 'save me' eyes so I tried to redirect A.
She lost it, saying that she hadn't had a 'deep chat' with anyone in so long and that I was ruining her night. I told her she was attention-seeking and made everyone's life events about herself.
B and C overheard this. They said they agreed with what I said but I should have known there is no reasoning with A if she is wasted and weepy and for that reason, I should have said nothing.
They also said that I had selfishly caused damage to their friendship group when I am leaving in a few months. This response really surprised me. B, C, and I are usually on the same page regarding A's behavior so I wanted to know AITJ?"
Another User Comments:
"NTJ. This person is an energy vampire. She makes everything about herself so she can have a dramatic crying jab and get sympathy.
Once she's sober, you and your friends need to tell her straight out you are sick of her games, and she is no longer welcome on nights out." UncleBullhorn
Another User Comments:
"NTJ. She shouldn't be drinking if she can't control her emotions while under the influence. You and your partner are not obligated to share deep details about your family, so you are NTJ for setting a boundary.
However, I also don't see why you all continue to go out someplace where booze is involved if A is there. She needs help and while you can't force her to stop drinking to excess, you can help guide her behavior by not going places with her where they serve booze." External-Judgment-77
Another User Comments:
"NTJ. Perhaps when she sobers up, she'll think about it a bit more. No one wants their night ruined by someone like that. Maybe B and C are annoyed at the moment, but sooner or later they were going to have to explain why they didn't want to go out with A anymore." joebusch79
---
4. AITJ For Not Agreeing To Extend The Project Deadline?
Pexels
"I'm currently in graduate school. In one of my classes, we recently had a project due. Half the groups barely even completed the project and others of the half that did, missed A LOT of the key points (the professor displayed the projects in front of the class and ripped them into them). My group was one of the few that actually did all the work required (the project was not perfect, but it performed its job well).
Because the professor was not happy with the overall performance of the class, he proposed that he could extend the due date of the project only if everyone agrees. I was the only person who disagreed.
I disagreed for two reasons:
I put a lot of work into the project and I wanted to be done with it already.
The professor would curve the grade so that most people would pass if he did not extend it, which would net my group a high A for no extra work.
Even though I disagreed, the professor ended up giving an extension anyway (Idk what the point of the vote was).
After the voting, I get a bunch of messages on the class GroupMe calling me choice words. I responded back, stating that their procrastination is not my problem and I don't feel bad for them. I talked to my family about this, and my parents and my aunt agreed with me.
They stated that I stood up for myself and my best interests as one should."
Another User Comments:
"I don't think you are wrong. Your teacher asked for a vote, and the fact that he made it public and it bit you in the rear for being honest, sucks. It would have been better if he had you guys vote anonymously, because then that 1 vote no could have been attributed to any of the halves that did the project on time.
And it's not like in the end it mattered, the teacher got everyone upset for nothing. It's not wrong to want an extension, and there's nothing wrong with wanting your grade on the original deadline so you can move on to other work, or other learning." Critical_Fix744
Another User Comments:
"YTJ. You wanted an easy A that you didn't deserve because you didn't put enough work into the project.
Extending the deadline doesn't hurt you in any way. If you didn't want to keep working on it, you didn't have to, and you could accept the grade you earned. You made yourself look selfish and like a jerk in front of all your peers." FrobisherLetters
Another User Comments:
"NTJ morally. You were 100% right. A deadline is a deadline. But a tip for next time: if everyone else wants the extension and you're the only one that doesn't just vote along with the crowd because you're not going to win anyway." Mabelisms
---
3. WIBTJ For Telling Someone Off When He Tried To Invite Himself To Our Wedding?
Pexels
"We have a max of 150 people we can have, the absolute max is 200 but we pay per head for everyone above 150. A lot of money. We have 154 coming. For the last 3 months, my fiance has had to add people in who invited themselves or had a plus one we didn't know about. So we were done inviting people.
One of his friends came to a firepit at his house (2 months ahead of the wedding and invites got sent over a year ago) and in front of a whole bunch of other people said 'so how do I get an invite?' He asked when everyone was wasted, especially my fiance.
I (kept this to myself at the time) felt really upset that they asked in this circumstance. We kinda didn't say anything and I just said we have really limited space and are over our limit. I went to bed.
Come to find out the next morning he asked AGAIN when my fiance was even more wasted and I wasn't there and said '(my name) isn't the only one deciding.
Can I get an invite from you?' I feel like this is a really trashy thing to do and felt like he was taking advantage of a bad situation (fiance was TOTALLY wasted). Would I be a jerk for calling him out and saying it was not cool to ask us? 1. Puts us in an uncomfy situation and kinda forces us to invite them 2.
He used the situation as leverage. Oh and also it's not just one guy it'd be him and his girl we've only met once.
There's the separate issue of whether to invite them because now we look like jerks if we don't. But we also are really maxed out for numbers."
Another User Comments:
"NTJ. as someone else said, weddings make for awkward events because it's one of the only times you'll see where you are placed in the hierarchy of someone's social circle, and sometimes expectations and closeness of friendships don't match what the other person believed, and it stings.
But no one should be guilt-tripping you or forcing their way into your wedding. They need to take the L and find a way to get over not being invited or ditch the friendship outright. There are no 2 ways about this." Summoning-Freaks
Another User Comments:
"NTJ. No is a complete answer and there is a reason he didn't get an invite in the first place. No, you don't look like jerks, the wedding is right around the corner.
HE however is a jerk for trying to manipulate his way into coming.
You can be social polite with the no or just call him on his poor manners, but the answer is still NO." PommeDeSang
Another User Comments:
"NTJ for being upset and frustrated. Wedding numbers are hard. I can also see why the guy might be upset if he wasn't invited – if he is a close enough friend to come to hang out but isn't close enough to come to the wedding, that's hurtful. But he approached it tactlessly.
Ultimately, you will have enough last-minute cancellations that the numbers won't be a big deal." Mabelisms
---
2. AITJ When My Cat Bit My Mother?
Pexels
"I have a one-year-old indoor cat who is usually very relaxed and lovely but has developed a problem with redirected aggression. If we approach her in a state of aggression (puffed up, ears back, visually agitated), we can get a harsh bite or a scratch. We've learned to try and avoid her at times like these and remove the stimulus from her environment.
I've recently been on holiday and my cattery had the wrong dates for our stay.
My mother and sister offered to come over to feed her and assist with her care and they're both great with cats. I warned them of the redirected aggression and advised them just leave the house if my cat sees another in the garden, in order to avoid injury. They both took this lightly and found it rather funny, they thought their own cat was far more aggressive and they were used to this behavior.
I thanked them profusely and have kept in regular contact with them to make sure everything is ok and to let them know how grateful I am. On our last day abroad, I was boarding our plane and I rang my mother. She was in a great mood and having a lovely time with our cat. She had brought her iPad and was going to read the newspaper at ours in order to give our cat some company.
I reminded her again about the redirected aggression but she said she was a 'lovely cat' and didn't have it in her. I felt really good about the situation, my mum and sister had looked after her really well and they all seemed to be really happy together.
Just before I turned my phone off on the flight, I checked our kitchen pet camera to check all was well and that my mother had left.
Unfortunately, I could see my cat was twice the size and super agitated. She was attacking the window and it looked like another cat was attempting to fight through the glass window. I messaged my mum immediately to check if she was ok but she had approached my cat in order to close a window and been scratched by her. She had been holding her iPad at the time and dropped it, causing the entire screen and frame to smash.
I feel awful, I've apologized and advised I'll pay for the iPad replacement screen. I've checked in with my mum and my sister each day since to apologize and check how they are but they've reduced their contact with me dramatically. My mother sent me a photo of the scratch and thinks she'll need antibiotics. I'm at a loss as I feel awful but did try and warn her several times to take it seriously.
I paid them for their time and have really appreciated them looking after my cat as she is everything to me! I've been so anxious without her. I'm not sure how to make amends and my mother and sister seem uninterested in speaking to me right now. I understand it's my liability completely, it was my home, my cat and they were doing me a massive favor.
I wish the entire thing hadn't happened but I don't think it was the smartest decision to approach her holding an expensive electronic item? I don't know how to feel! AITJ?"
Another User Comments:
"NTJ – yes you are the cat's owner but that doesn't mean you control the cat's behavior, especially with another cat entering your property. We have the same in my house, where if one of our cats (Ziggy) sees another cat outside, she'll hiss and meow and attack anything in her way.
That also happens to be quite literally anything, even her favorite person. When cats are agitated, obviously don't go near them, or give them treats in a different place to get to the thing you needed at that time. It's common sense, and no offense but if your sister and mum are cat owners, they do seem to lack that common sense in that situation. (Edit to add this, maybe your mum should've been focused on the cat more than her iPad and she could've assessed the situation better.)" Wild-Ad-2219
Another User Comments:
"No jerks here: but you should probably have your cat trained instead of expecting people to avoid them when they're agitated." ImpossibleHand5086
Another User Comments:
"NTJ.
You paid them for watching the cat and for the iPad. You warned them about the aggression and what could happen, so I'm not sure what they expected or why they didn't take it seriously. Also, it's just a cat scratch! Far from anything to cut contact over (just seems incredibly overly dramatic to me).
Yes, she may need antibiotics as cat scratches and bites are extremely filthy and likely to get infected. However, if you have cats, you're probably going to get scratched at some point. It happens." Throw_Away_Students
Another User Comments:
"Everyone sucks here: them for doubting you and not avoiding an angry cat, and you for having zero solution to your cat being so terrified it attacks humans when it sees a cat outside." MothmanNFT
---
1. AITJ For Posting Unedited Photos Of My Cousin During Her Wedding?
Pexels
"My cousin recently got married and we were all sent a link to a Google drive with photos from the wedding. Well…. the photos were edited heavily, my cousin basically photoshopped herself to look A LOT more skinny than she actually was, and those photos looked obvious. So I ended up posting on Instagram, photos that I had on my iPhone, they weren't as high quality as the professional photos but none of the weird distortions.
Well, my cousin told me to take down the photos and archive the post because she just wants to be represented by the photographer who took the photos. I was like, I'll untag you and remove the wedding hashtag but it is just a picture of me and my SO with my cousin and my auntie. But she insists that she wants the photo taken down and that the photos I posted defame her, and position her to look in a bad light.
She starts saying that I purposely chose that photo to make her look ugly.
I don't really want to take down the photo, I just find this whole thing ridiculous. I know she invited me to the wedding but I feel this rule is really dumb. AITJ?"
Another User Comments:
"YTJ. Yes, she is being vain, but so what? Your post makes it seem like you put these up – and tagged her – only because of her own photos, and that's just a petty, vindictive move.
Asking you to take it down might have been overboard, but you had any number of 30-second tools at your disposal, from cropping the picture to adjusting your sharing settings, and you deliberately did not, and still do not use them even after being asked. Another jerk move. But, you have a right to keep those photos up, so congratulations on standing up for your right to be a jerk." JudgeJudAITA
Another User Comments:
"Conditional NTJ.
As long as the pictures you're posting don't include her, she has absolutely no right whatsoever to tell you to take them down, regardless of whether or not you took them at her wedding. If she is in any of the pictures, crop her out so she has nothing to complain about. The idea that the only photos that should exist from a wedding are the ones taken by the professional photographer is absurd, doubly so when the said photographer was paid to awkwardly photoshop someone's body.
I wouldn't want to share uncomfortably edited shots either." ShadowCoon
Another User Comments:
"YTJ. You posted to Instagram to 'expose her' for editing her photos. Your actions had malicious intent. Her photoshopping her own body at her own wedding is her business. Maybe take a moment to think about why she may have done so. The pressure on these photos is huge. Maybe she wasn't happy with what her actual photos looked like.
Maybe she's struggling with her body image. Maybe she feels pressured to look a certain way on Instagram. You don't know. It's not your place to hold her to account on this." Emmyxo212
Another User Comments:
"Everyone sucks here because it seems pretty clear you only posted the photos to 'out' your cousin. Petty and antagonistic, you'd be better off having a frank discussion if it's a common habit of hers. Depends on your relationship with your cousin of course.
For what it's worth, everyone, everybody else can immediately tell when you're photoshopping/filtering yourself." choseauniquenickname
---
We can't deny that some of these stories are quite relatable, but you be the judge now about who you think the jerk is! Upvote, downvote, and comment on your favorite stories by signing up for a Metaspoon account. Click Log In at the top right corner of this page to get started. (Note: Some stories have been shortened and modified for our audiences)