People Explore Ethical Dilemmas In These "Am I A Jerk?" Stories
Pexels
Step into the world of moral dilemmas, where every decision is scrutinized and every action questioned. From navigating familial tensions to dealing with relationship quandaries and ethical conundrums in everyday life, this article is a rollercoaster ride through the questions that keep us up at night. Are we right or wrong? Selfish or selfless? Just or unjust? With stories that range from the seemingly trivial to the deeply personal, this article will challenge your perspectives and make you question your own judgments. Continue reading their stories below and let us know if you agree or disagree that they should be called jerks. AITJ = Am I the jerk? NTJ = Not the jerk WIBTJ = Would I be the jerk? YTJ = You're the jerk
25. AITJ For Criticizing My Daughter's Wedding Dress Choices?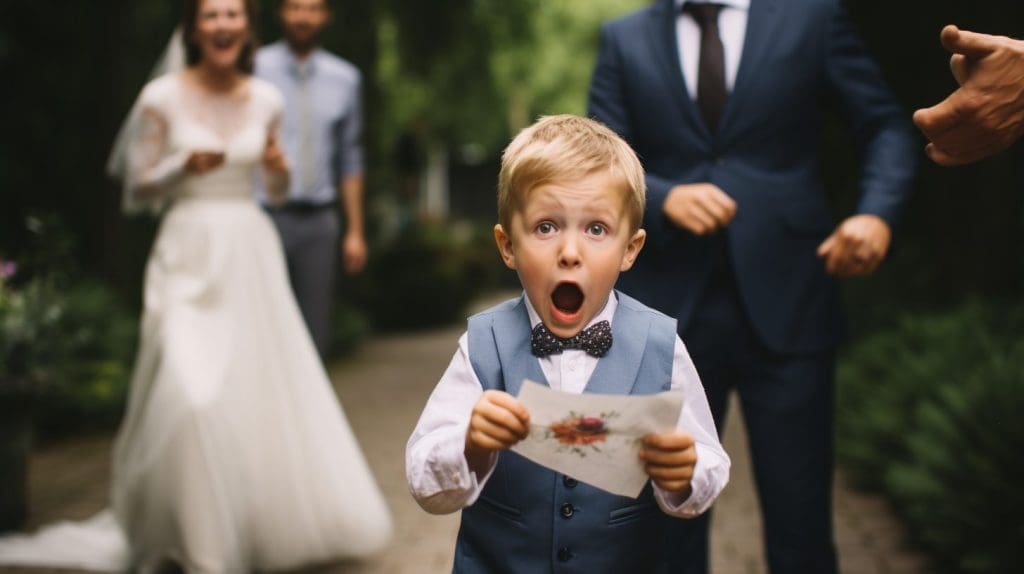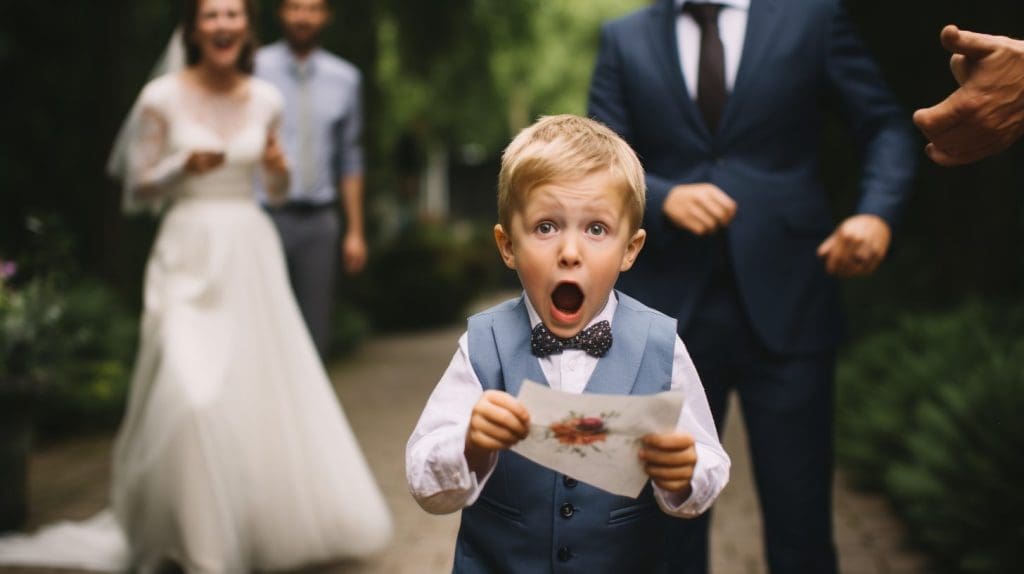 QI
"I (39F) have a daughter Miley (23F), who is getting married sometime around late August.
It's a small backyard wedding, 50ish guests.
She's getting married to her partner, ' Angie' (24F). Personally, I don't like Angie much (long story). My daughter recently had twins, born in mid-June, James and Linda.
I had a disagreement with Miley when she was pregnant in May, but recently my mother reached out and asked me if I would like to stay with them for a few weeks to help plan the wedding.
A couple things are 1) I didn't know Miley was seeing anyone, I thought she was single. 2) Miley was raised by my grandparents. 3) I didn't know she was in a relationship/marrying Angie.
So I came down as a surprise, and no one knew. I surprised them at a restaurant, and Miley didn't seem all too happy, but she let me stay.
Over the past 2 weeks, we were picking out decor, cake flavors, etc. Turns out they were wanting to get married since last October, but thanks to many problems, we're just now planning so we're on a crunch, so it's been hectic.
Everything came to a head yesterday, when we were wedding dress shopping. Miley was trying on many dresses, and I tried to suggest a couple of styles, but she brushed it off, saying she wanted something a bit princess like but not ballgown, and maybe older looking, but she was taking everyone else's options.
She tried on a style her sister in law liked, some lacey mermaid dress. I told her no, and that if she wanted a tight dress, she would have to lose some of the baby fat ( she still has the extra pounds from pregnancy). She told me that it wasn't the for sure dress, just an option she wanted to look into, but 'thanks for reminding her she wouldn't look good in a tighter dress' but my opinion wasn't really needed.
It was awkward after and I felt unwelcome, though I was still trying to give advice on her dresses. After the 14th dress, I asked her to pick one, or we could go to another store. She just looked at me, left, got dressed and told us 'let's go'. She didn't get a dress, and I told her to get one and she said no. I told her she was throwing a fit, and it was stupid she was taking a small comment to heart, that she was wasting time, etc. She ignored me for the rest of the day.
Today we're going to a friend of hers about the flowers, but I still feel unwelcome. An hour ago, I got a long paragraph from Angie, saying my daughter was an angel for giving me a chance after everything, that she was a gorgeous woman, she can make her own choices on what she wants to do/wear for her wedding, that I was a 'raging, narcissistic sociopathic jerk', and she herself has half a mind to bar me from the wedding.
My mother and a few of my friends/aunts have said I didn't do anything wrong, just gave criticism. I don't think I said anything that bad that justified that message or the cold shoulder I got.
AITJ?"
Another User Comments:
"YTJ. You fat shamed your daughter in a moment which is about making her feel beautiful.
You don't seem to understand that being there is a privilege. Given your history with you, how do you not understand that you should keep your mouth shut and just enjoy the fact that you are there. Stop thinking that you are her parent. You are an egg donor. You didn't raise her and she clearly doesn't want you there." GreekAmericanDom
Another User Comments:
"YTJ – she's your semi-estranged daughter (who was raised by her grandparents) and you thought it was a good idea to tell her she's too fat for that dress? Then demand she chooses a dress now or leave? It's not your place to say stuff like that right now.
If you want a better relationship you should have focused on being a positive presence and trying to make connections. Telling someone they are too fat and demanding they make a decision like you have a right to in this situation is going to do the opposite." CoolRanchBaby
---
24. AITJ For Protecting My Cats From Dogs?
QI
"My partner just got a new job that allows her to work from home. Prior to this, her friend Carrie who also works from home would come over to our place a few times a month. Carrie has a service dog and I have two sibling cats who do not do well with dogs at all.
When it was just a few times a month of Carrie coming for short visits I'd just take the cats and go into our bedroom to watch TV and they could cuddle up with me. Even then after Carrie would leave, the cats would poke their heads out of the room and be very cautious coming out, avoiding where Carrie's dog sat/lay down.
My partner KNEW about this concern.
The issue that's come up is ever since my partner started working from home, Carrie comes over daily to do her own work which means her dog comes too. This has been going on for almost a month and my cats are suffering for it- they slink around if they do come out of any room, they're skittish when they eat, they avoid all the furniture and worst of all they were having accidents in the bedroom because they were too scared to leave.
I moved the litterbox into our room but my partner complains about it. I tried to talk to my partner first and she said she'd talk to Carrie but she didn't, citing she felt bad because she knows Carrie needs her dog and didn't want to come off as uncaring. I offered up compromises like turning the spare bedroom or basement into an office for them.
I suggested that my partner go over to Carrie's instead of Carrie coming to our place but they shot that down saying since we live in a duplex house with a bit of a backyard it was more convenient for Carrie to come to her and that way her dog can be taken outside for its needed exercise/play and Carrie has someone with her when she takes the dog out to relieve itself.
Carrie has had an excuse to say no to everything.
Monday I went into work late waiting on Carrie, when she got there I told them I'm done with the effect her dog's presence was having on my cats and they either needed to sit outside on our screened-in porch to do their work or she stops coming over every single day.
Carrie said they needed to work together because they both got lonely during the day working from home and my partner was helping her out. Carrie got mad that I was putting cats above a human and her dog is non-negotiable and Carrie suggested I rehome the cats. I told her I couldn't care less about her health problems when it makes her presence a problem for my cats and they weren't going anywhere but she could.
Carrie did leave after that and she hasn't been back since. I wouldn't say my partner has been cold or distant toward me, she says she sees both of our points but I was ultimately a jerk for telling Carrie she either had to sit outside with the dog or just not come over because it's a delicate situation.
AITJ here?"
Another User Comments:
"NTJ The cats live there; the dog doesn't. Carrie does not have to be there. So goodbye, dog. If she eventually agrees to leave the dog on the porch, that will not work because she will on the agreement. The dog will whine and bark and that will be her excuse.
Carrie does not have to be there. Her dog does not have to be there. The very fact that she told you to re-home your cats to make life easier for herself tells you how selfish she is. So goodbye, Carrie." RealbadtheBandit
Another User Comments:
"NTJ, but you should re-home your partner. She bring Carrie and her dog over again.
Your cats live in the house, its your and your partner's responsablity to make keep them safe. They don't feel safe with Carries dog around its cruel to let the dog over." Affectionate-Big5023
---
23. AITJ For Refusing To Babysit My Sister's Kids After An Intense Work Period?
QI
"I (28F) have a government job that is extremely intense during the first half of the year (Jan-June). It requires me to travel 3 hours to the state capitol every week on Mondays, stay in that city for a few days in a hotel, and then head back home on Thursdays (another 3 hour drive).
Which means I'm in a car for 6 hours a week, in a hotel for three nights, and then have to repeat that every week for about 6 months. For the second half of the year I work from home. During the first half of the year I get about 5 hours or less of sleep a day, and sometimes I am working nights, weekends, or I am stuck in that hotel for a full week because work dragged on extra days past Thursday.
Now that I am in the later half of the year, work is much lighter and I get to be at home, relax, and catch up on life.
My sister has two kids. One is a 4 month old baby, and the other is 3. She asked me the other day if I could babysit her two kids for 4 days because she wants to go on vacation with her partner and needs someone to watch them.
Bear in mind, I live 4 hours away from my sister. So I would have to either drive, or take a bus down.
I am still so exhausted by the first half of the year that doing a long distance drive or bus ride feels awful. So I told her no. I told her I can't make it down, and I just want to relax.
She thinks that I am being selfish because I have all this free time now and I don't want to help out. I told her that I would be willing to help her with money if she doesn't have any to pay a baby sitter. But she insists on me. She told our mom about it, and my mom agrees with her that I am being selfish and that I can come down for 4 days and babysit.
Background: my sister(26F) has been quite irresponsible up until most recently. She had her first son at the beginning of 2020, and basically left my mom and I to take care of him most of the time. She would go out and hang with her friends for days while my mom and I practically raise him for the first two years of his life.
My sister mostly provided for him financially. I was also taking the bar during that time so you can imagine what the results were when you're trying to study with a crying baby in the house. I eventually met my partner(30M) in 2021 and we moved in together in 2022 about 4 hours away from my family for his job.
My sister recently had her 4 month old with her partner and has since taken her responsibilities as a parent seriously.
The reason why I think I may be the Jerk is because I am working remotely now and I have a lot of free time so technically I could do it. I just don't want to."
Another User Comments:
"NTJ no one has to babysit for anyone else's children. The youngest is so young that presumably there is a high likelihood that they require a couple of feeds, possibly more, during the night. This is not a light commitment, this is full on parenting, and when I had a baby and a 2 Yr old it was absolutely exhausting.
I'm sure your sister does need a break, but that's what her partner is for – to give the mother of an infant a break when they need it. Not to put too fine a point on it, but she chose to have another baby, being knackered kind of comes with the territory, and there is absolutely no obligation for anyone else to take over their care." AmInATizzy
Another User Comments:
"NTJ. Nobody is entitled to your personal time to spend as *they* see fit. They don't know how tired you are. You offered to help with the babysitting costs — that's plenty, that's an excellent compromise. They don't get to demand that no, *you* have to do it or tolerate being called names.
"Selfish" doesn't mean "not doing what I want." You've done enough to help her with her first child, and this "but what have you done for me lately?!?!" attitude shouldn't be allowed to get under your skin. Not wanting to drive 4 hours to babysit for 4 days is reason enough not to do it. Don't let them call you names." Content-Plenty-268
---
22. AITJ For Refusing To Return Home?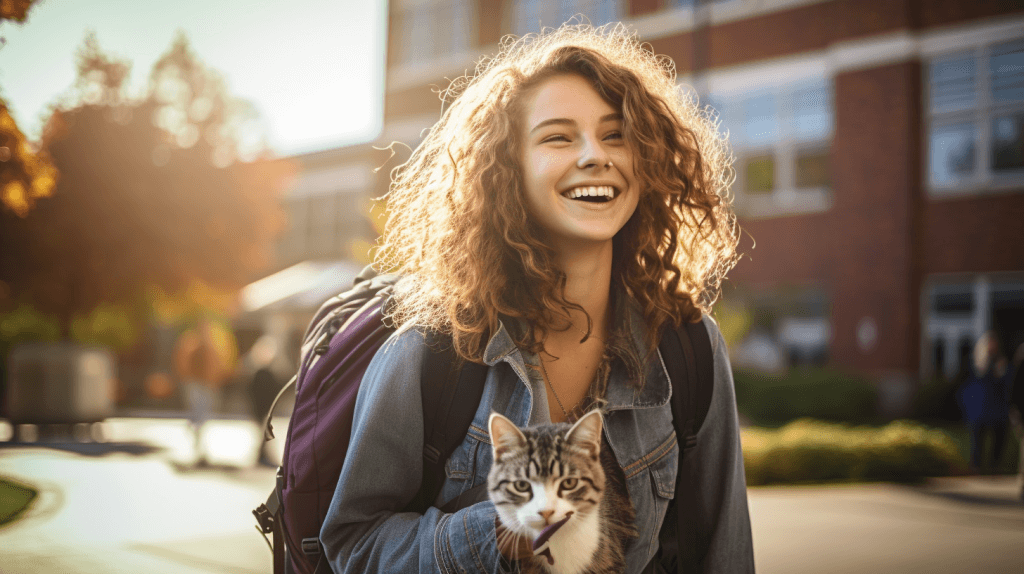 QI
"I (19F) am a student in college. I moved away immediately from home at 18 into college dorms. My college is only about 2 hours away, but in a different state. I usually come visit my parents every weekend if I'm not working, and I come home for the summers. Here's some background on my cat, Lucky.
Lucky was a feral cat I rescued from our very wooded backyard, and I instantly grew attached to him. One of the hardest things I had to do was to leave him while I went off to college, but I knew it was best for him as he had already adjusted to my house and the other animals inside my house.
Here's where the story starts.
I was heading home on my two hour trek this weekend, and as I walked into my house, I instantly called for my cat Lucky. He usually comes running to me after entering the door, but today he did not do that. I looked quite literally everywhere. All of his favorite hiding places, his cat trees, my bed, literally everywhere.
I then went to go ask my parents where he may be, and that's where I met my parents at the kitchen table looking upset and very guilty. Instantly I asked what was wrong, what happened, if everyone was okay, etc. My parents then proceeded to tell me that my cat, Lucky, has died earlier that week.
Appalled, I asked why they had not called me, texted me, or even made a mention at any point. They told me it was a very hard conversation to have over the phone and that they didn't want to disrupt me during my "busy season". Instantly I was upset and I ended up crying while yelling at them.
I was seriously so upset, especially because they know I would have dropped anything I was doing, to drive home and see him in his last few days. After I had calmed down a little bit, I asked what he had died of, and all they said was old age and that they didn't do an autopsy.
That confused me because my cat was only 6 years old, and he hadn't had any previous health issues or concerns. Slowly I tried to accept the fact that he was gone, but then I had to ask the most important question. Did they cremate him? My parents knew I wanted him cremated so I could have a type of jewelry made, or just some type of memorial. It was very important to me that they listened to my wishes, but that idea went completely downhill when my parents looked at each other, and then at me, and shook their heads.
Now this would've threw me over the edge, but as I went to leave out of anger, they yelled that it was just a joke and he's still here. Instead of walking back to them, I just walked out. As I went to drive around, I got an abundance of texts from both my parents asking me to come home.
They now are saying that I am petty and being soft.
What do I do now? AITJ for ghosting my parents and not coming home?"
---
21. AITJ For Working From Home and Allegedly Intruding on My Nurse Wife's Alone Time?
QI
"It is more comfortable for me to work at home. All I do is edit videos on the computer. We live in a 1 bedroom 1 bathroom apartment, so I don't have a separate office. I cannot go to a coffee shop or something like that because I need to edit on my stationary computer (more power).
She is a nurse and works 12 hours shifts. She tells me that when she has a day off and I end up working from home, I am intruding on her alone time. I tell her she is ridiculous for saying that. She wants me to get an office.
AITJ?"
Another User Comments:
"I'm going with YTJ because you told her it is ridiculous to feel the way she does.
Belittling her opinions and feelings is problematic. She works in a high stress environment and needs time to decompress without anyone around. You need to find a compromise until you're in a larger place. Considering that's just six months away limit your WFH days to when she is working. " ladymuse15
Another User Comments:
"Ytj for telling her she is ridiculous.
You get alone time. Until you get a bigger apartment, work in the office the days she is home, and wfh the days she works." No-Locksmith-8590
---
20. WIBTJ If I Talk To My Partner's Boss?
QI
"My partner (31 F) of 5 years has worked at her job for the last 2 and half years now. She's a pharmacy tech. The pay is nice and good benefits where she's at.
This is her 3rd job, 2nd as a pharmacy tech. Her last job, she was a tech for 6-7 years and was comfortable there as she had an amazing team. For all those years everyone was great at what they do and helped another like a strong team. They're all still close to another even after leaving.
(They all left cause of a work issue in staff changing and the main pharmacist left)
So now at her new tech job, she gets better pay, better benefits, better scheduling for the most part. Downside is the team completely sucks except for 1 person who my partner became best friends with. She's also the other coworker who works exactly like another and when they work, the pharmacist, who is the manager, says that the flow is much better with them.
This year her friend on maternity leave. So now my partner is handling even more stress.
I'd be honest, since her new job, if she's not working with her new friend, she comes home mad, upset and honestly I like to avoid her if I can. If she's venting and I talk a little or question things, she gets mad.
I've learned to stop giving solutions and be an ear but sometimes she asks for solution and gets upset at the one I give even if it's good advice (words from her other pharmacy friends too.) so now that her friend isn't there, it's been worse. Responsibilities pile on her.
So here's the dilema.
My partner doesn't like to speak up if something is bothering her at work. There's a new hire who now acts like her boss. The new hire tells my partner what to do and she does it. My partner doesn't speak up against her or tell the manager. Everyone takes advantage of my partner's kindness and great work habits at work so much that she gets burnt out while they relax.
Examples, She's the only one assisting the lines of customers picking up, handling billing or dispensing or even the order while they(other techs) only type. The managers don't say anything even if they see it.
I've constantly told my partner she needs to speak up or let the manager know how she's feeling but she refuses as she states she shouldn't have to babysit coworkers and doesn't want problems. She is not the type to speak up about issues but rather vent about it until she gets home.
I'm at the point where our relationship the last two years is consisting of us arguing about her work or she's not in a great mood. so I want to go to her manager and tell her the issues and problems happening to push some burden off my partner.
I know it doesn't look good for me, an outsider telling a manager how her office should be running or which associates are giving my partner a hard time, but I'm sick of coming home to an angry partner cause work sucks when there are ways to prevent it.
So WIBTJ if talked to my partner's manager behind her back?"
Another User Comments:
"YWBTJ if you spoke to her manager. It's not school & you are not her parent. You won't do her any favours if you interfere. Your partner is a grown adult and if she has an issue at work, she needs to speak to her manager herself.
You need to tell your partner that she needs to assert herself at work and bring up any issues and if she won't do that, then she shouldn't be complaining about it at home." Scarlettohara1605
Another User Comments:
"YWBTJ. If you cannot handle her that way, then tell her that this job (and her willingness to stick up for herself) is straining your relationship and eventually it will end it if action not taken.
The action might be 1) her not complaining to you anymore, 2) her fixing her current workplace, 3) her changing her job, 4) you two breaking up, 5) etc… Just let her know that you cannot take that much longer, but do not treat her like a child." Gullible_Classic3609
Another User Comments:
"No one in the professional world would take you seriously if you tried to speak for an employee while not being employed there.
The only situation in which it would be appropriate is if you were a social worker or attorney or something. At best, you would be told "It's not appropriate for me to discuss employee concerns with a non-employee.". At worst, you'd be laughed at. YWBTJ" mdthomas
---
19. AITJ For Blaming My Parents For My Autistic Sister's Discomfort Around Me?
QI
"My sister is 4 years older than me and she is autistic. She does not like me. When I was born she reacted very negatively to me.
Our parents just sort of pushed me on her and assumed with time she would warm up to me. But I am everything that unsettles her. I was a loud baby who had a bunch of issues that meant I cried a bunch and got in the way of having a set schedule for everything.
My sister does not like change, she does not like noise or mess, she does not like not having a set structure for her days. When she doesn't have that she shuts down and becomes despondent.
I'm not loud exactly anymore. But I do like music and dancing and art and I can be pretty messy while I'm working on a project.
I do clean up after but in the moment it can really rattle my sister.
Over the years our parents have pushed her together and she has been pretty blunt with me when I'm forced into her space. She wishes I had never been born, I ruined everything, I made life more difficult and she has no interest in me.
We shared a room for a while when our parents decided we needed to move states. The change already upset my sister but then sharing a space with me was rough. She didn't sleep at night in the weeks we were there and could only nap during the day when I was not present. She'd cry at night having to stay in the room with me and my things.
We made her uneasy. We made her restless. She couldn't be comfortable around me or my things.
It got to the point where she actively went out of her way to avoid me which meant shutting herself off from us.
Now she's over 18 but can't move out because she forgets to eat, she forgets to take care of herself and honestly our parents did not focus enough on helping her gain independence.
Our parents insist that she should enjoy me the last couple of years while I'm home and she told them no. She said she would rather sit in a room full of noise and mess than spend a single second with me.
Our parents are angry with her and they're angry with me for staying out of my sister's way.
I hate seeing how uncomfortable being around me makes her so I try to respect her need for distance. Our parents were really saying bad things about her and saying she's a brat. It got worse after she told them she did not want a brother. I turned around and told them they were a huge part of the reason she struggled with me so much.
They expected her to just get over it and deal with it but she's autistic and won't adjust the same way neurotypical kids like me will. I told them THEY should have done better because they saw her struggling with my arrival from before I was born and they did nothing. They're mad at me for blaming them.
AITJ?"
Another User Comments:
"NTJ from what you have said your parents ignored her autism and never fully accepted she has it and it sounds like they never made the necessary changes needed for her to make her comfortable. It is possible to be autistic and independent and if they hadn't been more focused on your relationship with each other they could have worked on her independence to help her when she wishes to live alone.
Major red flag on there part and now they need to open there eyes to what they have done and how them pushing and forcing your sister to have a relationship with you has made her develop hate and if they had just made the necessary adjustments before you was born to help her adjust to the change and to the new environment then It would have made it much easier growing up for your sister" PCMINER101
Another User Comments:
"NTJ, you just stated facts, and it's time for your parents to open their eyes. From your words, it appears that your parents did a terrible job: they ignored your sister's autism, treating her neurodivergence as a whim and thinking she would get over it. They made your sister's life – but yours too – miserable, they didn't teach her independence (it's possible to be autistic and independent, but parents have to work hard during adolescence and yours didn't), they have possibly ruined the relationship between you and your sister forever." 000-Hotaru_Tomoe
---
18. AITJ For Refusing To Be A Maid And Nanny During My Visit To My Wealthy Sister's House?
QI
"My sister (32f) and her partner (36m) do not live in the same country as me (19f). Me and my sister have never been extremely close, but we don't hate each other either.
I have never asked her for anything crazy, and she has never asked me for anything extreme either until recently.
Some important backstory for this is that my sister moved to a different country 4 years ago and met her partner within a short time of moving there. Our family is not poor but we are not rich either.
My sister's new partner however is very well off, he comes from old money and earns a lot in his job. Basically my sister is now considered rich. He was also previously married to another woman, they had one kid together, a boy that is now 7 years old. (This is important for later)
My sister has always had a bad relationship with money, and she would spend it as soon as she got it.
Before she moved she was doing better, now she's worse. She's adopted 5 dogs, three horses (1 which is wild and needs all her attention), a fancy car she cannot drive (doesn't have the license for it) and three houses. I'm sure her partner pays for the houses and maybe the car, but the animals are all her.
She's told me that she doesn't have to work anymore, and her partner only expects her to keep their "main house" clean. She does not do this, because of the pets.
I recently just got back home from visiting their "main house" for the summer. I am not comfortable around big dogs or wild horses, nor do I speak the language they do in the country I just came from.
I believe this visit was not planned properly with my sister's partner, because he was mostly at work. Anyway, during the visit I was expected to do the following things: babysit the 7 year old boy, tend to the dogs, help clean the house, help cook meals, go to the stable with my sister to visit the horses and tend to them.
I might've missed some minor things but these are the ones I remember off the top of my head. I don't mind helping out with things, but I'd like to be 1) asked about doing it, 2) appreciated for doing it and 3) not guilted into doing things.
I don't think I did anything wrong by refusing to do some of these things, my sister knows what I'm comfortable and uncomfortable with.
However, during my visit my sister and other family would say I was being unreasonable and ungrateful, that I was embarrassing us in front of my sister's rich partner, that since I work with kids I shouldn't have a problem "dealing with their son". I do not work with kids, I had a brief summer job last year helping out at a summer camp.
During my stay I was given the silent treatment when I said no, and I ended up spending my last week there basically as a nanny and housemaid. I felt that if I didn't, I would be socially isolated.
My family has continued to ridicule me, and say that I embarrassed them and that next time I should just stay home."
Another User Comments:
"NTJ – the baby isn't your kid and while you should help out a little bit with the house chores, your no ones maid. Stand your ground. And when things calm down, you can simply explain to your parents about your feelings and what happened last time, and how you want it to not happen again." ButterflyDestiny
Another User Comments:
"NTJ. That was your sister's goal in having you go there. To be the maid and nanny for her while she plays with horses and dogs all day while ignoring the partner's son. Like you said, it would have been nice if you'd been asked. Ever nicer if you'd been paid. Now you know.
Your sister is willing to misuse you for her own ends. The blowback with the family will settle once they experience this for themselves, perhaps. But don't let yourself be mistreated like this again. If there's any hint of her wanting to ask you back, have other plans." moew4974
---
17. AITJ For Calling Out Companies Stealing Water From My Front Yard Hose?
QI
"I live in a town house community. We are one of the only houses that has a hose installed in the front of the house. So every time there is a lawn, roof, etc company doing work on other people's properties they always borrow our water to fill their big plastic jugs. I have no idea how much it cost to fill up these big plastic jugs, it's maybe a few buckets worth.
It's not like they are running the water all day. But they also don't ask and just assume no one is home, but I'm usually at home during the day. AITJ if I call these people out?"
Another User Comments:
"NTJ It's your home, your water. These people are basically trespassing AND stealing. Seriously, you could call the cops on them." brisemartel
Another User Comments:
"NTJ they are right up against your house, easy to look in your windows. Go to amazon and search outdoor spigot lock. For about $30 you have the problem solved." Crazybutnotlazy1983
---
16. AITJ For Pushing My Depressed Partner To Join A Gym?
QI
"My partner has been dealing with depression/anxiety disorder for years. I deal with my own mental problems and through experience I find eating healthy/exercise helps.
I constantly talk to her about exercising and how I think it can help her and she says she understands the benefits. I even gave her funds to join a gym and she said she would. It has been 2 weeks and she still hasn't. She said that I trigger her because I keep asking if she's joined the gym yet.
AITJ?"
Another User Comments:
"I'm sorry but YTJ. I think that you can care for her but if she doesn't want to do it, she won't. Even though it is proven to be good for mental health, everyone do their things on their own time, so pushing her will just make her uncomfortable and she will start seen go to gym as a task that is been forced on her and not something that she may do for her mental and physical health.
Let her do her things by her own timeline" Dense_Strength_5636
Another User Comments:
"NTJ, but it's close. Eating healthier and exercising are exactly what helped me get out of a period of depression in my life. But it sounds like your methods of persuasion could use some work. Either that or your GF is very severely depressed, or she is stubborn and digging her heels in.
I can't really know which of these possibilities is true, so I've based my judgement on your intentions, but if the way you persuade her sucks, you can't expect her to be persuaded and you're kinda being a jerk by nagging a person with depression. Try to find a way to ease her into it.
---
15. AITJ For Wanting To Quit My Job At My Mother's Shop?
QI
"Some backstory: I (36NB) work for my mother (71F). I have since 2020. We run a shop together in a podunk town in the middle of nowhere and we are the only real employees. There's an older woman who sometimes takes a few hours, but it's just if I have a doctor's appointment and mom's already out of town or something like that.
A friend of mine and I tried to see a concert back in March. Due to a bunch of factors, the concert didn't happen, so it was rescheduled for early September. Told mom about this. Mom said she'd see, but that her September is pretty swamped, so she'd have to get back to me. I said "okay" and decided to ask the woman who sometimes covers the shop.
She said it was fine, and I was thrilled. I got coverage for the two days it'll take to go, see the concert, then come back.
She was furious that I'd asked for coverage.
Now, here's the thing. I've taken maybe 25 days of vacation the entire time I've worked here, while Mom takes vacations regularly, plus trips for board meetings and conferences etc. Which takes her away from the shop for upwards of 3 months a year.
So over the last 3 years, she's taken closer to 3/4 of a year in days away, while I've barely taken…February…and I'm not sure I even get that because she has technically given me other days, but 9 times out of 10, she calls me in for at least part of those days.
I just want 2 days, but my solution isn't acceptable to her.
It's infuriating. This is just the latest in a long line of things keeping me tethered to this store while my mom is off living her best life. Like a month ago I was stuck at the store while my sister (35) and her partner (37) were in town (they live halfway across the country so it's a LONG trip for them and they don't come out that often so this is the third time in three years I've had the opportunity to see her) along with my 3yo nephew and 8mo niece.
Mom got to be with them for the entire week while I had to maintain the store alone. Never once did she ask if maybe I wanted some time to hang out with my sister. It was just "X will take care of it. X has it handled".
I'm the only one who takes care of the store's website, stocking, anything that's behind the scenes.
I spent three days on my hands and knees scrubbing the floor because the laminate was gross and mom was complaining about how much it would cost to replace it. When I was done, she was talking about how no one could have done what I did… she does that a lot, telling me that I'm the only one who can do some menial task that is basic and, under most circumstances, something must people either do or know how to do.
So I'm looking for a new job. Which I know will leave my mom high and dry and floundering in a shop she has no idea how to run.
So..AITJ for quitting?"
Another User Comments:
"NTJ. Owning your own business does mean sacrifices, but it doesn't mean you should miss out on the fun things that make life worth living.
You found coverage months in advance. I really don't see your mother's issue here. Find a new job with a decent work/life balance." KeyRound8128
Another User Comments:
"Get a job offer and then threaten to walk unless she makes you a partial owner. Then, out a clause in the partnership agreement that you get her portion when she dies.
You can also put clauses that cover time off, duties for you both, etc. " Commercial-Editor807
---
14. AITJ For Retaliating After My Aunt Insulted My Red Hair?
QI
"My (23f) cousin (16m) came to spend a few days with me and my parents. Today, his own parents, my mum's sister and her husband, came to bring him back to their home.
We were idly chatting as they were waiting for my cousin to finish eating and the subject came for us to talk about hair.
I used to be a redhead when I was younger. I still am, but my hair darkened significantly over the years and therefore I look more dirty blonde now. Since I've always liked my original colour, I sometimes used henna dye in the past to bring back a bit of reddish tones to my hair and I always thought it suited me well.
I haven't been able to do so recently because of health issues.
So, during the conversation, I say to my mum that I would like to go back to be a redhead in the future. Cue my aunt looking at me with contempt and telling me that redhead was ugly.
I'm not generally one for petty behaviour, but I am a firm believer of boundaries, so I told her that I actually wasn't asking for her opinion on the matter.
Clearly she didn't think much of it, as she continued describing how ginger hair was ugly and tacky and other choice words about women that dye their hair red I won't repeat because of how disgustingly misogynistic it was.
I'll be honest, I was a bit hurt. I was literally born with a nest of ginger hair on my head and even though I am not looking like a redhead that much anymore, I have been mocked enough for my hair colour to dislike it when someone talks bad about it.
I repeated once again that I wasn't asking for her opinion but she still went on.
My aunt sports what I like to call the classic Karen's hair colour. You know, that sort of different dirty blonde highlights all over her head. Suffice to say I don't like it, but didn't think it was my place to tell her until now.
So, when she made yet another comment about how people that dye their hair ginger are basically gypsies (the racism is strong with this one) I had about enough and told her that since unsolicited opinion pleased her, I found her own hair to be looking really tacky and dirty too in my opinion and that I absolutely hated it for how unmanaged it looked.
My mum basically burst into laughter, but my aunt didn't so much. She was stunned, suffice to say, then went back to her voice full of contempt saying that she didn't care and that at least SHE didn't get petty about something like hair colour.
I left shortly after as I had other business to attend to and didn't talk to her much after that.
Now, my cousin texted me to tell me how much I hurt his mother by saying this. My mum still find it hilarious.
In my opinion, my aunt should not have dished it if she couldn't take it, but maybe I am wrong. So AITJ?"
Another User Comments:
"NTJ. I think there is something with older generations not liking red hair.
My mom's mom told her to never marry a man with red hair because she didn't want redheaded grandchildren. My mom has dark brown hair; my dad has dark brown hair. My sister and I both have red hair – it was apparently recessive on both sides. I LOVE my hair, but it was the start of a very strained relationship with my mom's mom (who I no longer talk to for many reasons)." allis_in_chains
Another User Comments:
"NTJ. I used to have gorgeous red hair. Sadly the colour has faded over the years, and I miss it. My hairdresser says the colour is still lovely (strawberry blonde apparently?) but to me, I would love to be the same colour as it was originally. I have three daughter, 2 are blonde, one has red hair – she loves it as do I.
It is an awesome colour – your aunt is probably jealous. I know my sister always wanted red hair, but she was blonde – be proud of your colour and ignore the naysayers." kookeroo24
---
13. AITJ For Blocking My Mom Over Her Conspiracy Theories and Unresolved Mental Health Issues?
QI
"I (27m) mom (49f). My Mom was diagnosed 7 years ago with BPD and schizophrenia.
Thru all my teen years I dealt with her countless outburst child like fits smashing things and being a compulsive liar. I've always tried to be understanding and either ignore her or help her however I can. My dad always worked out of town so it was mostly just me and my mom.
I took on most of the household responsibilities with our dogs and yard work as my mom would go into depressive states for days.
The real frustration started with the bills randomly not being paid despite her definitely having the funds to pay them. From time to time it would be either the water getting turned off or our phone plan or insurance on our vehicles. Her truck was even reposed at one point. Me being naive at the time I never really was suspicious of this, just frustrated.
Fast forward to me being 21, parents had gotten divorced, mom was seeing someone new, one day I check the mail to see a cash offer on our that was going into foreclosure. I called my dad to confirm this was real (it was). Turns out for years she had a secret gambling addiction that caused all these problems. We had a family intervention and me and her figured out other living plans.
Fast forward to today, for the past 6 months there has been many incidents in her mental state. She has gone totally down the rabbit hole of conservative conspiracy theories. Another recent one she sent me Snapchat videos of her in a complete manic state around her current husband which I found very disturbing. I've tried to lay down boundaries saying I'm not qualified to help her out with her current mental state.
She claims she is seeing a psychiatrist of whom when I look up his name on Google nothing comes up.
Today is what lead to me temporarily blocking her. This morning 5:45am she texted my grandmother saying she was on the way to my house about 3 hours away completely unplanned. Her plan was to come over and convince me all her "research" on conspiracy theories are things I need to take seriously because they are "true".
When my mom asked me for my address today this was the message I sent to her:
"At this moment I really need some space from you. I really feel like you're not doing your best to help your mental health and trying to do what's best for yourself I feel like our dozens of heart to hearts hasn't gained you any progress.
I'm willing to jump right back into your circle once I believe you are doing regular therapy and Dr visits. I'm sorry."
This was extremely difficult for me especially the feeling like I can't help her. I ultimately feel right on what I did because and the end of the day she has refused to help herself.
I don't know if I can ever have a normal relationship with her until she gives me proof that she is in regular therapy."
Another User Comments:
"NTJ. Your mom has a set of extremely disturbing behaviors that are way beyond anything you are in a position to help with in any meaningful way. She seems to be in a manic phase and cannot listen to reason.
You are absolutely right to keep her at arms length until she is actively getting help. Please do not feel any guilt about your choice to do so. Good luck moving forward." VariousTry4624
Another User Comments:
"NTJ. That text was a lot kinder than a restraining order, which might ultimately prove necessary. It sounds like she's really heading for bad situation if that 5:45 text and spontaneous journey to lecture you on conspiracy theories is anything to go by.
Maybe when forced with the choice to see you with medical involvement or not see you if she continues this wy, she'll decide that treatment is something she can live with." errantknight1
---
12. AITJ For Not Wanting to Physically Care for My Elderly Parents?
QI
"Small bit of background: My mother, father and step-father are very amazing parents who always supported me in everything I do and have always tried to do what was best for me and my siblings. They never want me to be burdened by their problems and other things pretty awesome parents do. My mother is also the type of mother that believes a child does not owe their parents anything since the kid did not ask to be here and it was the parents job to raise them responsibly, basically make sure they grow up to be a good person and the like, giving them the skills they need for the real world.
Earlier today, me and my mother had a conversation about the future since I am almost 20 years old and she wanted to hear my possible life plan and other things, then we got to what should happen when her and my step-father reach the elderly stage in life. I was asked if I would be able to take care of them, my dad included. I said that I wouldn't know if I could or not since I plan on travelling a lot and possibly even living in a whole different country, but if possible I would help pay for a retirement home, in house care or something similar.
My mother got a little upset at this, since she's the kind of person who always believed family should help family, and that I agree with (depending on the situation since life is unpredictable most of the time) She said she would've expected me or my siblings to help her and my step-father out once they reach the point where they can no longer take care of themselves (like lack of memory, can barely walk, etc.) and would not want a stranger or some place that doesn't even feel like home possibly treating them wrong (She always believed family would treat family better than places like that).
I told her that I would not want to feel tied down in any kind of way since I want to live my own best life, and I would do what I could to help all three of my parents as possible, such as paying for what they need if I could afford it, and since I don't know anything about medicine (and wouldn't want to accidentally hurt them) I would need to hire in-home help anyways.
She said that it was a slightly cold way of thinking since I would most likely not be home or anything of the sort but did agree that I have the right to live my own life, she just expects a bit of help sometimes (which I do understand considering all the things she, my father and step-father went through raising me, I owe them something in my opinion)."
Another User Comments:
"Unless you are a professional caregiver then your mother's expectation is wildly inappropriate. I was a caregiver for my father and step mom, through two terrible illnesses and I'm haunted by the experience, every. single. day. Of course we all help out if and when we can, but that's not a retirement plan and you have the same right to build the life you want as your parents did.
Raising you was their responsibility and obligation, not an insurance policy. NTJ" loverlyone
Another User Comments:
"NTJ You're too young to be committing to anything yet. But how old are your parents, and are you an only child? If this is a situation where you'll be middle aged, or older, by the time they're in need of your help you might feel differently by then.
But that said, they shouldn't make your assistance their primary retirement plan." Janitor_of_Slytherin
---
11. AITJ For Calling My Sister A Spoiled Brat Over Her Constant Complaints?
QI
"I (18) have a younger sister (16) who, as with any siblings, have had a fair share of quarrels.
Along with that of course, she has had her own fair share of quarrels with our parents. Recently however, ever since we've been on vacation to see family, I've come to notice how her arguments with me and my parents have drastically increased, albeit for better or worse reasons.
I own a new phone that I had bought myself a few months ago using the money I had earned from my old part-time job.
My sister is jealous of me for it, and as such has been complaining to our parents about getting a new phone because "her current phone camera quality is bad." On top of that, she would constantly ask me again and again to use my phone so she could take pictures of herself and whatnot.
Of course being my phone, I would reject her requests a handful of times, with each rejection being followed by her acting bitter and cold towards me. To make matters worse, being on vacation has only caused her to complain even more, as "she doesn't have a good enough camera to take photos of vacation spots" and whatnot.
She hasn't stopped herself from complaining about it in public, in front of other family members, etc. and it's overall just been very annoying to deal with.
Along with the whole phone issue, my sister has also voiced her frustrations over the color of her hair. She would complain about how her hair is either "too bright" or "too dark." Not wanting to hear about it any further, my parents have let her re-dye her hair a handful of times, where she still manages to complain how "the new color isn't what she thought it would be." She's ultimately re-dyed it a few times already this past month, forcing my parents to pay more and more each time.
With all that being said, just a few days ago, my sister would come to vent to me about how our parents were sick and tired of her complaints. On top of the phone and hair dye issues, she'd also tell me how they were frustrated with her senseless habit of spending money even past her budget.
To put it simply, she essentially vented to me about how she thought they were being "unreasonable," and that they had no reason to be calling her a "spoiled brat."
Having been very fed up to that point, I ultimately snapped at her, saying how I also thought that she had been acting like a spoiled brat recently.
I argued that she was the one being unreasonable because she failed to accept things without the desire for wanting more. I further snapped at her saying how she'd been abusing our aunts' generosity so she could spend past her budget. After listening to my statement, my sis got upset at me and walked off.
I remain firm with what I said, but considering this was one of the very few times I took my parents' side over hers, I can't help but to feel a little bad.
AITJ?"
Another User Comments:
"NTJ. What you said is absolutely right but unfortunately it sounds like your sister is the star of her own show, and the world and everyone else is against her and therefore wrong.
She may grow up and eventually realise she's being a spoiled nightmare, but I doubt the revelation will come any time soon. Good luck." MattTheCrow
Another User Comments:
"NTJ. She sounds like a spolied brat. It's all about her. Maybe it could have been ssid better, but you arent wrong." Odd_Presentation7642
---
10. AITJ For Moving Out and Skipping Family Vacation Due to My Parents' Criticism?
QI
"I (20) recently moved out of my parents house despite not having a pressing reason for it and decided to not go on the family vacation with them this year.
Three years ago I graduated high school, started studying and was able to live in my parents basement, where I had my own apartment. Now I decided to change my bachelor's and my parents are overall very supportive of my decision.
I recently got diagnosed with ADHD and had to deal with slight depressions due to its symptoms and my social anxiety.
I was not able to wake up early and be productive during the day.
Thanks to therapy I was able to identify my underlying issues and my mental health has greatly improved. However my parents don't see any improvement in my behaviour since I still don't get ready early.
As a result my parents have attached my living situation to having to getting ready and notifying them in person before 9 am every weekday.
They gave me 30 free days for the year and when I wasn't able to follow their rule I had to move back up to my old bedroom.
I know they just want to help me and I personally don't have any problem with living in my old bedroom or a smaller space, but their methods are very counterproductive.
The last straw was a conversation, where my mother constantly talked about me being selfish because I "only take and don't give anything in return". When I mentioned only being criticized by them the last three years, she told me that I had to earn compliments.
In the middle of the conversation she dropped that a co-worker of hers passed away a week ago, who was only a year older than her.
She also again mentioned that she feels sad and can't sleep because of my depression.
A big request was that I should talk to them more, which I currently don't much because I feel anxious every time we talk.
If I talk about how I feel, I'm too negative, emotional and blame my problems on my ADHD.
If I talk positively about my passion, I don't study enough and put too much time into something I just do for fun.
So I moved out this month. After some harsh words of having to go to court to get the money for the flat, they quickly changed their mind and were incredibly supportive.
I still feel unsure of how they feel about me moving though, since they didn't really communicate why they changed their mind.
Shortly after the discussion I told them that I wouldn't go on the family vacation. I just couldn't fathom the idea to deal with their passive aggressiveness and criticism for two weeks in a foreign country without the possibility of retreating.
I'm not sure if I overreacted though and am thinking of apologizing and telling them that I would like to go to join them on their vacation.
Still I think some space would be best for all of us until I get my mental health on track and in order to more effectively communicate with them."
Another User Comments:
"NTJ Your parents are not handling your diagnosis of ADHD well. It is their responsibility to become educated and help you towards success. Instead they are making ill-informed efforts that actually harm. You are not responsible for handling your Mom's emotions about your depression. Would your family be willing to attend therapy with you to talk about your diagnosis and what would be helpful going forward?" AdaptableAilurophile
Another User Comments:
"NTJ. Being around your parents stresses you out. Who wouldn't be stressed out constantly hearing *if only you were different than you are. if only you talked more, if only you talked less about your passionate interest, niggle niggle nag nag,* no matter how lovingly they intend it. Enjoy and rest up from being around around them and don't go on the vacation.
Everybody needs a break." NanaLeonie
---
9. AITJ For Wanting To Spend Less Time With My Controlling Fiancée?
QI
" "I (22M) am in a relationship with my fiancée (22F). We've been together on and off for 10 years. The most recent breakup came when I didn't want to go to prom, as I had severe anxiety at the time. She went on to be involved with a dealer, when she told me many times that privilege would be mine.
We got back together but this relationship changed her negatively, making her angrier and insecure. She's intelligent, beautiful, loving, extremely loyal and very clingy. She demands that we call on the phone every single night from dusk until dawn, even if I'm at work or am out with my friends. If I refuse, she will gaslight me into saying I keep her up despite it being her choice for her to wait for me to call back.
She acts weird around other women who are particularly close to me. If I talk about a female coworker she becomes annoyed and gets extremely agitated. She will go through my phone and delete people without telling me, and play dumb if I confront her. But the biggest problem comes with trying to hang out with her.
We don't live together yet and both work the morning shift at different places. I renewed my permit and am practicing to obtain my license in my off-time.
Due to our busy work schedules, she came up with the idea to only spend our weekends together, from Friday to Sunday. Not just a night out, but spending the entirety of the weekend together.
We've been doing this for 4 years despite me pleading otherwise. She's lazy during that time and sleeps throughout. It's very unproductive where I conversely feel like I have a lot to take care of. I've asked her to practice driving with me but she just tells me not to worry. Even if I was given the chance though, I'd rather just learn from my parents, since that's what I'm most comfortable with.
This week, I tell her I want to stay home for the next couple weekends to perfect my driving. I say we still could have nights out and she can obviously come over and see me any day she wants, but she gets upset and says that she's too exhausted to drive, only willing to pick me up to spend the entire weekend together.
She says that I'm trying to avoid her and make her lonely. Her family is out during the weekend on errands or at a relatives but she never wants to go with, no matter how much I explain how good it would be for her to bond with her family. None of her family members are abusive and are often upset that my fiancée will go, but only if I come with.
This includes family vacations, where if I'm not invited (because we're not married yet), then she won't go, requiring me to take weeks off of work at a time to almost babysit her. She also doesn't respond to wanting to hang out with her friends. Whenever I tell her to just go have fun with a friend instead of worrying about me, she swiftly refuses.
I'm extremely loyal to my fiancée and wouldn't dream to hurt her romantically after all that we've been through, but I can't shake this feeling that she can be extremely controlling. AITJ?"
Another User Comments:
"NTJ Your feeling is correct. She is extremely controlling and immature and insecure, which can be somewhat normal for 22, but do not marry this woman until/if she seeks therapy and deals with these issues.
Also, you've been "together" since you were 12?!" Few-School-3869
Another User Comments:
"NTJ but your fiancé has some issue. Maybe its depression or who knows either way you guys need to figure it out. You are engaged to be married and you need to iron out these things because it could cost you your marriage so rather figure it out now and if needs be part ways before people get more hurt than is absolutely necessary." h3llios
---
8. AITJ For Refusing To Fund My Partner?
QI
So, my significant other and I were at the mall yesterday when I suggested that I would like to buy her a dress as a surprise gift. I didn't specify a budget at that moment, but I had in mind something between $50-100. She seemed excited about it initially, but things took an unexpected turn.
Out of the blue, my significant other changed her mind and expressed her desire to buy perfume and makeup instead. I was fine with it, thinking it would still be within a reasonable price range. However, when the bill finally arrived, it totaled $200! I was completely caught off guard by the price, as it was way above what I had anticipated.
Not knowing how to react, I hesitated and didn't pay for it. I walked away, pretending to browse at other stuff. Now, my significant other is really upset with me for not covering the entire cost, however I did pay back the lipstick portion at $40.
Here's where I'm questioning if I messed up. I've always been the one to buy things for my significant other and pay for all our outings.
However, this purchase went significantly over my budget, and I wasn't prepared for it. I'm starting to wonder if I should have just paid for it without question, but it genuinely felt unreasonable at the time.
So, am I the Jerk in this situation? Should I have handled it differently? I'm open to your thoughts and any advice you might have."
Another User Comments:
"YTJ. Did you fall into a coma while she was picking the items? How did you not mention to her that what she picked was out of your budget before you were at the cash register? Makeup isn't market price, there are prices on the shelves. The moment she picked out something outside of your budget you should have said so.
You literally suggested a gift and then agreed to what she was shopping for and then just walked away?? What an immature dork you are." kittygattochat
Another User Comments:
"A bit of ESH It makes sense that you should have set a price cap, but during her gift grab, she should have run by you what she was getting (and costs).
Also, there is nothing wrong with saying "Sorry, that's a little out of my price range" and tell her how much you were willing to spend. I don't agree with the folks dismissing you for not knowing how much a dress or perfume/make up cost. Sounds like you two are a younger couple. A lot of men don't have the automatic concept of how much things like makeup can cost." Bear_Aspirin_00
Another User Comments:
"YTJ. Do you not know how to pronounce dollar amounts? You could have set a budget. You also could have said at the register, "this is more than I wanted to spend." instead of just walking away. She could have checked in at least before the register. I have to guess though that she also did not know how much it would ring up and just grabbed what was a reasonable (to her) makeup purchase.
It kind of sounds like you offered a "gift" but put all of the work of budgeting and shopping within the budget on her because you don't know how to do it. If she bought the rest, she wasn't trying to get your money, she's just annoyed that you undercommunicated and avoided confrontation, which are both very disfunctional behaviors in a relationship." ValleySparkles
---
7. AITJ For Not Wanting To Attend My Cousin's Wedding Despite Family Pressure?
QI
"I am a male in my late 20s from a South Asian family. In mid-August, my cousin is set to be married and I don't want to attend because of multiple reasons; mainly I don't get along with him and due to some family history and personal issues, I know I won't enjoy myself there.
Growing up, this was the cousin my dad constantly put me in competition with, and unfortunately for me he came out on top as an Ivy League educated neurosurgery resident while I couldn't even get into med school. Over the lead up to this wedding, I have been dealing with snide comments from my father who is pretty much expressing his disappointment in how my life has turned out, and I know that the constant comparisons will start again in a few days like it often happens when this cousin gets involved.
Now since I was busy graduating, moving and taking my NCLEX the last few months, I wasn't aware of my cousin's engagement. I only found out a week or two ago when I moved back home. As such, I didn't have any say when my dad booked tickets for the family to go to the wedding.
I also find it really strange that my father is so insistent on attending this wedding considering that any previous cousin weddings, my dad wouldn't go or even let us go ourselves (my mom, sister, etc.) because of his own personal issues with my uncles or aunts, especially those on my mom's side (this upcoming wedding is my dad's brother's kid).
My sister was able to get out not having to attend, but when she actually announced it my dad got angry and there was a whole issue with it. As she is a medical resident, however, she simply said that she doesn't have control over her schedule and can't get someone to cover her for the weekend the wedding is on.
My dad is also a doctor, so he expressed his doubts about it, and got angry when my sister insisted. I know that she has her own reasons for not wanting to go and they are a lot more "legitimate" than mine; she is also lying about not getting someone to cover for her (she told me this).
I really don't have any excuse to not attend, however. I start my nursing job in a couple of weeks, and since I will be in the orientation period, my hospital won't have me coming in on the weekends at that time, and my dad knows it. Additionally, the plane tickets are nonrefundable by now, and we have a younger brother who is also disabled, and will be too difficult for my mom and dad to manage without me or my sister.
Effectively, if I don't go, then my mom and brother won't be going either. I also know that there will be fallout from my dad's anger of that will follow the wedding if he goes alone. I can easily make up a lie that I need to work that weekend to get out of going, but it will cause some issues down the line.
So tell me, would I be the jerk? WIBTJ?"
Another User Comments:
"Yeah, you'd be a jerk, but only if you lied. If you don't go and tell them that you just don't like this person and explain your reasons clearly and concisely, they might understand and plan around that. Not gonna say you should or shouldn't go, just gonna say that honesty is usually the best policy.
I'd also probably say that, if they NEED you to go, then set some ground rules. If your dad wants to compare you two, then he should know that you won't put up with it." Hotel_Chicken
Another User Comments:
"NTJ. You're in your late 20s and it sounds like you weren't directly invited. If I was you I'd be confused why exactly I was expected to attend since I never got an invitation and never RSVP'd and therefore did not commit to attending.
That's what I'd say to my dad that I never got an invitation so I don't know why you're expecting me to attend." GeneralPatton94
Another User Comments:
"NTJ but is it worth the fight to not go? Think of it as helping your disabled brother and just grit your teeth and bear it would be my advice.
And congratulations on your nursing. I work with doctors and nurses and many doctors (mostly men) are a PITA. You may have dodged a bullet and managed to stay a decent human being by not getting into med school." HeddaLeeming
---
6. AITJ For Inviting My Other Sister To Our Hike And Texting My Sister's Husband?
QI
"So my sister Olivia (22F) and I (24M) have always enjoyed exercising/outdoorsy activities, and for the past year, every Saturday we go on like a 3-6 hour hike. Nothing too strenuous or hard, and we both bring our dogs.
My sister Sofia (27F) has never been as into outdoorsy activities. She's struggled with her weight all her life, which I know has been incredibly difficult for her in regard to her mental health. Recently she told me over text that she's once again trying to get more active (the implication to me was that she's trying to lose weight, but I wasn't sure).
I suggested that if she's interested, she should come hiking on Saturday. I told her we could pick an easy loop, and we could go slow/turn back whenever she wanted. She agreed.
When Olivia and I arrived, I could see Sofia's face drop. She seemed to be in a bad mood and rather angry at me, but I couldn't tell why.
She didn't say a word as we began our hike. About an hour in she decided she wanted to go back. Olivia told her we were actually a little over half way done (we'd picked a flat ~1hr 45min loop, so we could just keep going instead). Sofia got really upset and just turned around and stormed off back the way we came.
Olivia and I rushed to follow her, and we were trying to ask her what was wrong, if she was feeling okay, etc. but she didn't want to talk. Eventually we got back to the cars and since she'd been practically running back she was exhausted and we were worried about her. We asked her to sit with us for a bit and drink some water before driving home, but Sofia refused and left. Olivia and I were very worried, so we texted her to let us know when she got home and then I texted her husband to ask him also to let us know if she got back okay.
When I got home I had a long text from Sofia saying that she felt betrayed that I brought Olivia on our hike, and that she'd confided in ME specifically about wanting to lose weight because it's something she's really insecure about and wanted to keep private. She was also furious that I'd texted her husband since she also didn't want him to know she was trying to lose weight (even though I hadn't mentioned that in my text).
She called our parents crying and essentially told them that I hurt her really badly, but didn't actually divulge what I did, so they've been texting me nonstop asking me what I did to hurt my sister.
I feel awful, but at the same time I thought she knew Olivia would be there?
It's well known that Olivia and I do Saturday hikes. I apologized to Sofia but she won't respond, and I'm thinking I probably shouldn't ask for advice from anyone in my life (considering the whole issue is that I betrayed her privacy with Olivia in the first place). I have no one to ask for opinions from, so AITJ?"
Another User Comments:
"NTJ. Sofia didn't tell you that her trying to get more active was some kind of secret, and as you say, it seemed pretty obvious that Olivia would be there as she always was. Sofia massively overreacted and is the one who brought the attention onto herself and trying to lose weight." Jolly-Bandicoot7162
Another User Comments:
"I don't think YTJ but at the same time Ive been through the exact same situation with my mother and a friend of hers meeting up when I thought just my mom and I would be taking a walk. They ended up walking a car length or more in front of me chatting while I queitly struggled and cried behind them.
I cut it early and left them to it but I felt betrayed as well. I had wanted it to be just me and my mom. I hadnt realized she was going to bring a friend. I know she didn't mean to do anything mean to me but it's been over 15 years and I still feel slightly betrayed and upset when I think about it.
So I see where she's coming from. Still NTJ though;you weren't coming from a place of malice" Wombratt
---
5. AITJ For Not Catering My Fiancé's Birthday Party to My MIL's Preferences During Her Cancer Treatment?
QI
"I 26 (F) have always had a bumpy relationship with my MIL , we will call her Beth. Beth found out she has a serious illness and has moved closer to her family for treatment . My 28 (F) fiancé , birthday is coming up , we will call her Sam. We had planned on throwing a bday party for Sam and wanted to throw it at a arcade/bar or potentially at my sister's house.
I had brought up the ideas to my MIL to see what she thought because she would be going through therapy at that time, I wanted to see if there was any specific arrangements that were needed for her to attend . MIL Beth said it couldn't be indoors. so I go okay we will probably do it at my sister's unless I figure out other idea , this happened weeks ago.
Yesterday I sent out the invites for Sam's party to her friends & family via Evite , Beth looked at the invite and gave no response . The next day Beth called up Sam upset that she wasn't considered in the planning of the bday and that it was 1 hour from where she would be staying.
She said that we should've put more thought that she would be going through therapy and that traveling far wouldn't be feasible. Now she wants to separate parties for Sam , and Sam told her she wasn't going to do 2 separate parties just for people to pick and choose what party to go to .
MIL was not happy about this. They went back and forth about it until Sam just hung up.
I reached out to Beth to see what was going on and she told me the same thing that we should have had more consideration in planning Sam's birthday regarding the location due to her having a serious illness.
Side note Sam's friends and family all live in different areas so regardless distance is going to be a factor for people . I responded to Beth questioning why was this now an issue and that I put the whole party in consideration of her by asking what she needed to be able to attend and the only thing was that it needed to be outdoors ,& I gave her a heads up that we would Most likely have it at my sister's house and she knew the distance of her house.
She didn't say she had any issues with this. She waits until I send the invites out to express her issues with the party . I told her we can't make everything about her just because she has a serious illness. Now I know this was blunt but this isn't the first time she's using her illness as a hall pass for the way she acts or treats people.
Also it felt awful that she didn't recognize that we planned Sam's whole party around her just so she would be able to go & because it wasn't exactly how she wanted it she threw a tantrum. Now I get it , this is a terrible thing that's happening to her right now , but you don't stop being a mom , wife , friend or decent human being just because you have a serious illness.
Her response was "Get lost you inconsiderate little jerk" followed by a lot more of that . Now she's gone silent and won't speak to me and told me I'm not allowed in her presence any more … AITJ ?"
Another User Comments:
"NTJ. She asked to be accommodated and she was, she knew about the most plausible plan to make it outdoors and didnt say anything.
Sounds like she was rude, and I know some ppl let it slide if the person is sick, but my mom is like that and if I take no crap from my mom, you don't need to take crap from anyone's mom. She's the jerk imo." futbolyempanadas
Another User Comments:
"NTJ. You were accommodating , it wasn't her birthday, and you can only do so much to accommodate someone.
Cancer sucks but her attitude doesn't need to suck too ." Which-Bed-1553
Another User Comments:
"Yeah YTJ for escalating the situation out of spite. There were a million better ways to handle that." jonsnowwithanafro
---
4. AITJ For Expecting My Partner To Give Me A Lift When He Has A Car?
QI
"This is a recent argument I've (28f) been having with my partner (28m) more and more recently and I want to hear all of your opinions.
We've been together for 2 and a half years. Throwaway account by the way.
My partner and I live about 20 minutes apart by car. By bus, it's about a 20 minutes drive, and then a 15 minute walk from the stop to his house.
So, about a year ago I started to learn how to drive.
I know this seems late, but where we live is a city and a lot of people don't start driving until they need to. My partner got his licence about a year and a half ago.
Neither of us own cars, but sometimes his mom will let him borrow the car for a few weeks if she doesn't need it, or if she's travelling.
Mostly, I can borrow my mom's car, but because I'm learning I need someone with a full licence for over 2 years with me at all times, and sometimes that doesn't suit my mom.
So today, my partner and I were discussing hanging out, and he suggested we hang out at his house. This is fine, I was thinking to ask my mom if she could go with me so I could drop myself over.
Unfortunately she's busy, so I couldn't. I decided I'd ask my partner if he might be able to give me a lift, as he has his mom's car at the moment. If this wasn't possible, I'd have been fine to get a bus, but I'd try avoid it if I can because of the walk on the other end (it's raining at the moment and the walk is across a really windy and cold bridge).
When I asked, my partner said "no, I just don't want to, and if the idea of the bus is off-putting, then don't come at all". I said fine, and as a result, we're not hanging out this evening. I just kinda feel I don't really want to go to all that effort for someone who wouldn't be willing to put some effort in for me, and the way he said it was kinda dismissive.
We've had similar disagreements like this before. My position is that couples in relationships do things for each other sometimes, even if it's sometimes inconvenient, because it's just what partners do for each other. For example, I'll often pick him up or drop him off whenever we're hanging out (as long as it suits my mom), and I'd usually offer it to him if it's a possibility (it makes his life easier, I like driving and it's more experience for me as well).
I'm not really all that bothered that he won't pick me up (as I said, there's a bus), but I don't like that there's an option to make your partner's life easier and he'd choose not to take it, and it just makes me feel like "why am I bothering…?".
Usually, we're fairly good at the back and forth of doing things for each other, but not in relation to lifts apparently, even though I've driven to collect and drop him off plenty of times over the last year.
He's telling me I'm the jerk for "clearly lying about taking the bus" and "only coming over if it's easy for me" but I feel like he's missing my point.
So, AITJ?"
Another User Comments:
"NTJ, and seriously, a red flag. In a relationship, you sometimes go out of your way to help the other person, and that should not be a big deal – I would go so far as to say you should WANT to help your partner when possible. My opinion would be different if you were asking him to pick you up and drop you off every time you hang out – you do need to both be responsible for yourselves – but for a one-time ask in bad weather, he sounds like an AH." louisiana_lagniappe
Another User Comments:
"YTJ … and a hypocrite. You're complaining about him needing to make your life easier, but choosing not to, yet wouldn't it make his life easier if you took the bus? I get the feeling that you never like taking the bus, and that he ends up driving that route a lot. That means that, to avoid a 35 minute trip, you expect him to make a 40 minute trip.
What would be a fair compromise is if you take the bus and then have him pick you up at the bus stop. That way you don't have to walk in the rain, and he doesn't have to make a 40 minute drive to pick you up and another 40 minute drive to take you back." inFinEgan
---
3. AITJ For Being Upset That My Friend Ghosted Me Because I Can't Drive?
QI
"I'm in a friend group of 19-20 year olds, I'm 19M and my friend who said this is 19M as well, he was one of my best friends and he full ghosted me on all platforms after acting weird before then, but is still talking to our mutual friends.
I've known this guy since we were 3 years old, helped him when he lost his mum to cancer, been his friend all throughout school and supported him at every life crisis. I helped him move out of home only two months ago and even gave him some furniture for his new place that my family was okay with me giving away for free.
Apparently, the only reason he's given for cutting me off is because I can't drive. He can, he bought his dad's old car off him for way cheaper than it was worth, he drove our friend group around a lot but never because I couldn't drive as I always offered to take public transport or an Uber.
He's using the example of the one time he drove me and a few of our other friends to a wedding about an hour away from our city and couldn't consume beverages there because he had to be the sober driver as the main example as to why he stopped talking to me. Mind you the other friends who went also didn't have their full licenses and couldn't drive either, and he's still talking to them.
In a friend group of about ten people, only four of us have full licenses, and everyone else is learning except me and one other girl who has no license at all. If there's any other reason he's not giving it. I can't drive because of some diagnosed anxiety disorder, technically I can get my license but I've been putting it off because of that and he knows it.
I admit that I probably should get it because the public transport in my area is bad, but I don't rely on other people to get me around or anything I just often complain about public transport.
I'm upset about this, I've wanted to go off on him this entire month about how stupid and selfish it is, but my friends think I'd be a jerk if I do that because he had every right to be mad that I can't drive since he supposedly did have to drive me around a lot.
Also that I'd be causing drama for no reason, but I think I have a good reason. We only ever drove together when we hung out, and when he expressly offered, he never took me to work or university or anything. Am I stupid for thinking this is a horrible reason to end a 15ish year friendship?
Is there something else I'm not picking up on that caused this? Should I get my feelings out and yell at this guy anyway even if it makes me a jerk, he's been talking bad about me behind my back about how he hates me because of this driving thing to our mutual friends who told me anyway.
I just want my friend back to be honest, I just wanted to see if people think choosing to not drive makes you a bad friend or not as well."
Another User Comments:
"NTJ. He knows you're putting it off because you have an anxiety disorder, and to cut a friendship like that ONLY over not being able to drive?
AND talking crap behind your back? Idk man, sounds bad to me." Gojizilla6391
Another User Comments:
"YTJ for not getting a driver's license. Depending on others to get you to work, school, and to parties. Eventually, they will consider you to be taken advantage of their good nature by having to drive you around whenever you need a lift. Where you live you will need a car to get to your job, to travel, instead of relying on others." Patient_Gas_5245
---
2. AITJ For Insisting My MIL Treats Both My Kids Equally?
QI
"I (27F) have two kids. A 7 year old boy (C) from a previous relationship, and an 11 month old girl (E) with my husband. My husband recently let his mother back into his life after not speaking to her for about a decade. When C met my mother-in-law (MIL), he loved her instantly. We are 1,600 miles away from my parents, the only grandparents C knew up until a few months ago.
So obviously we don't get to see them much, and he misses them. It is important to note C is autistic and has ADHD, but someone who doesn't know him well may assume he is neurotypical.
MIL moved into our town to be closer to us, and she's been offering to take E on a regular basis.
But it's only E. Never C. She hasn't taken C except for twice when she first moved here, and now won't take him. C has noticed this, and I can tell it hurts him. We asked MIL if she could take the kids for the night, as we had been invited to go out with some friends.
We haven't been able to go out since our daughter was born. We asked MIL to babysit the night before, and she said yes. The next day, as I'm getting the kids ready and packing overnight bags, with my very excited C asking me when grandma was coming, my husband and I could not get a hold of her.
At all. It wasn't until hours later when we had to cancel our plans that MIL texted me "I'm sick". I responded with "ok". An hour later, I'm in the grocery store getting things for dinner, when MIL calls me. She says she has a headache but wants to know if she can take E for the night.
The conversation goes as follows.
Me: MIL, C has been wanting to spend time with you. He's noticing that E gets to go with you all the time but he doesn't.
MIL: I know and I feel bad. But I just can't keep up with him. I can take him if you put him on some ADHD medication.
Me: MIL, give him his tablet or put YouTube on the TV and I promise he will sit still for hours.
MIL: I don't really like doing that. Besides, where was he supposed to sleep?
Me: I assumed the couch.
MIL: Can I just take E for tonight?
Me: MIL there's really no point in just taking E.
You're hurting C by doing that. Husband and I have talked it over, and we decided that from now on, you're taking both kids or you're taking no kids. You can't just treat C as if he is inferior to his sister.
MIL hangs up.
It's been 24 hours, and now MIL is texting everyone she knows, telling them about how I was so incredibly mean to her because she wanted to take E.
But my husband and I feel if she's well enough to take care of the infant, who requires constant attention, she can also have the almost 8 year old who is mostly self sufficient.
But this whole situation has got me wondering if maybe I overreacted. So, AITJ?"
Another User Comments:
"YTJ, your son has ADHD, she's told you he's hard for her to handle, it's not his fault but you're not taking care of his medical needs , get him treated properly and stop trying to foist him off on her, you're literally trying to blackmail her using your other child as a carrot, and yes, she might be well enough to handle a baby but not well enough to handle a hyperactive kid" LA-forthewin
Another User Comments:
"You are NTJ for wanting both children to be equally as important in grandma's life but I'd be a bit concerned about "forcing" her to take him. Don't get me wrong, you are right in not supporting the unfair treatment and calling her out, this is her son's family and there should be room at the table for everyone.
However, while I'm not sure why your husband was NC for 10 years I'm going to guess g'ma has made some…poor choices. I'd be wary about leaving any child with an adult who clearly does not want to be around them. Who knows how that resentment could bubble over?" FeistyMuttMom
Another User Comments:
"YTJ At the end of the day, she is only blood-related to E and not to C. It's her choice who she wants to spend time with the same way that it's your choice who you'll let care for your children. However, to rob E of an opportunity to know her grandmother just because you think it's unfair that C doesn't have a grandmother is extremely selfish of you.
The world is not fair, and C should learn that as early as possible." nooneknowsmeforreal
---
1. AITJ For Deleting Someone's Snapchat?
QI
"I just found out a Snapchat account I do not own has continued to use my phone number, despite having no association to me.
I originally found out about this about a year ago.
It started with me receiving an automated verification code message from Snapchat. I got several over the course of a few months, but assumed it to be some sort of bug. I don't use Snapchat, so I don't know the service or the issues it has.
A while later, someone sent me a text message looking for 'X'. I explained that I am not them and they apologized.
Shortly after this, I was asked if I had a Snapchat account by someone I know, as apparently my name had popped up due to linked contact information. Someone was using my phone number for their Snapchat account.
Lo and behold, their username had their name – 'X'.
I was able to get this users email, and emailed them, telling them to change their phone number to their own. I never did receive a response, but I stopped getting automated messages. This was at least a year ago.
Earlier today, I received another automated message from Snapchat.
I was surprised, as I believed the number was changed. I checked with a friend who uses Snapchat, and the account still seemed to have my number bound to it as it had my name plastered on it thanks to their contacts being linked to Snapchat. The username was still 'X'.
At this point, I was annoyed with them not having changed the account phone number to reflect their own.
I used my phone number to reset the account password, and logged in. After Googling how, I deactivated the account.
Should I attempt to reach out to them again, and return the account that has had my phone number bound to it for several years, in exchange for the phone number being changed?
For some additional information, the account was made in 2016, and I've had this phone number since 2019.
The vast majority their friends in this map thing live in the same broad area as me (Non-American equivalent of a state) so the account could have been made when 'X' perhaps had the phone number before me. The aforementioned email was sent somewhere around 2020. The account has a 'Snapscore' of just over 800,000. Not sure what this means, but it has a diamond badge so I'm inclined to believe this is high.
I understand a value on digital items such as accounts, and the memories and time placed into them. But this person continued to use my phone number despite it not being theirs for several years. Not changing it for several years is inexcusable.
So, AITJ? And should I attempt to return it?"
Another User Comments:
"NTJ. This has gone on for long enough. Ideally this should've been shut down when you first worked out what was happening. Really, there isn't much else you can do. You emailed the person and tried to contact them. It's interesting that they didn't respond to you but the automated messages stopped. This is your phone number tied to the account, you have every right to deactivate it if the number wasn't changed to theirs." KitchenDismal9258
Another User Comments:
"YTJ, to take a phone number off of snapchat you have to have a code sent to that number . they can't change there phone number without the password , and to delete someone's memories that they've had for 7 years is beyond bogus . you should've just ignored it, it's never that serious ." Embarrassed_Shame_75
---
Navigating the complexities of relationships, be it with family, friends, or significant others, can often lead to dilemmas that leave us questioning our actions. This collection of stories explores such situations, where individuals grapple with their roles, responsibilities, and emotions. From dealing with intrusive family members to setting boundaries with friends, and from confronting workplace issues to handling relationship problems, these narratives shed light on the many facets of human interactions. Upvote, downvote, and comment on your favorite stories by signing up for a Metaspoon account. Click Log In at the top right corner of this page to get started. Note: Some stories have been shortened and modified for our audiences.