People Search For Solutions To Their "Am I The Jerk" Stories
Because every one of us has a distinct personality, it can be difficult to understand how others behave. This could lead to numerous misconceptions and a false impression of one's genuine character. You might label someone as a jerk before you know them personally based only on what other people are saying about them. These folks below experienced just that. Here are some of the stories of how they handled various situations and received criticism for them. As you read on, let us know who you believe is the true jerk. AITJ = Am I the jerk? NTJ = Not the jerk WIBTJ = Would I be the jerk? YTJ = You're the jerk
37. AITJ For How I Responded To The Neighbors Who Have Been Expressive Of Their Religious Beliefs?
"My family and I have been living in China for 4 years (2 years in Suzhou, currently 2 years in Guangzhou).
The neighbors that live upstairs (dad is American, mom is Chinese, they have 1 kid; 3 m, and another boy on the way) used to live in the apartment we're in now (they left for a year because they got stuck in another city during the global crisis).
When they moved back, we had already moved into the apartment they were in before. Now, they live above us. They are incredibly loud, obnoxious, and don't care about the noise they're making and how it affects the other neighbors (we're not the only ones who complain about them), and they are annoyingly religious.
When they lived at the apartment we're currently in, they put a wooden cross on their front door, but didn't care to take off the glue/tape they used to stick it to the door… now there is a forever sticky cross on our front door.
The dad works with my husband and he has made it known on NUMEROUS occasions that they don't care for Disney movies because of the 'witchcraft' they portray and that it's evil and their son will never be allowed to watch a Disney movie (They mention Toy Story being evil because the toys could talk). They're weird about a lot of things, but one thing he said that really stood out to me… 'witchcraft'.
If he really understood what witchcraft is, he probably wouldn't have a problem with it. I have dabbled in Wiccan beliefs for the past 8 years, and I kind of took offense to it.
They have since put the same cross back on their door upstairs and keep posting pictures of it and sending it to the group of coworkers in which my husband is.
When my husband showed me the latest picture, I lost it. I instantly went on TaoBao (like a Chinese Amazon, but better) and ordered a bunch of DIY crafting supplies to make my own Wiccan Pentagram/Pentacle door wreath. They have to pass our floor to get to their floor, so they'll be forced to see it as they go up. If they're going to parade around their religion, then I'm going to do the same.
AITJ for displaying my beliefs for all to see when they're doing the same?"
---
36. AITJ For Insulting My Aunt's Daughter Because She Called Our Dog "Stupid"?
"Our family dog, an 11-year-old beagle/lab mix, was recently diagnosed with nasal cancer, and needless to say my family is devastated. Jack is hands down the sweetest dog I've (29 F) ever met and has gotten me through some truly heartbreaking things, including my dad's death from cancer in early 2021. He's also kind of a connection to my dad that we still have, as he was the one who insisted that we adopt the 2-year-old Jack instead of getting a puppy like the rest of us wanted.
Needless to say, it was the best decision we ever made.
My mom and I have reviewed our options and chosen to go through with radiation therapy and split the costs. We've had in-depth talks about risks, costs, etc, and decided that it was worth it. I'm very financially stable and am more than willing to spend a few grand for a couple more years with my good boy.
My mom is more worried about the costs due to having less money, especially since my dad passed, but she loves Jack to death and would never forgive herself if she did nothing.
The other day we were at a late Mother's Day reunion and the topic of my dog came up. My aunt (57 F) tells us that she couldn't even imagine why we'd spend $10k on treatment for an 11-year-old dog that may or may not even work, and that we need to just put him down instead.
This obviously annoys me but I'm basically like 'My dog, my money, my rules' and change the subject. Then she continues talking about 'crazy dog people' who 'care more about dogs than people' and how they 'should be ashamed of themselves.' I should note that I can't stand kids and don't coo like crazy over her grandkids in public like the rest of the family does, which obviously bothers her.
When I truly get upset is when she calls me selfish for 'risking my mom's financial security' over a 'stupid dog.' That I'm just 'prolonging his pain and suffering' (multiple vets said he is NOT in pain yet) to just 'let him go already and not waste my mom's money.'
That's when I get really angry. I told her that I work hard to make my money and it's none of her business how I spend it, and that she has NO idea about our family dynamics and how important Jack is to us.
That I didn't agree with her supporting her loser daughter and paying her rent until the age of 35 while she pops out kids and does nothing with her life but I didn't say anything until now because it's not my business. Just like how I spend my money on my dog is none of her business, and to shut her mouth.
My aunt got up and left and has been badmouthing me to the family about how I 'insulted her family' but in my mind… how dare she tell me to put down the dog that I love so much? Yeah, I didn't have to bring her daughter into it but Jack is my child and she had it coming. AITJ?"
---
35. AITJ For Not Appreciating My Family's Birthday Gift?
"So I just had a baby a few months ago and a lot of people have been really generous with buying us baby clothes. I asked my family to stop because we have more than enough clothes. We also get hand-me-downs but some families insist on buying brand-new stuff for us because they don't want my baby wearing 'just hand-me-downs'.
So it was my birthday a week ago and a few family members got me birthday gifts. One family member gave me a huge fancy gift bag and inside was all baby stuff. Bibs, clothes, and soothers are all stuff I already have and don't need more of. I guess I look disappointed so she made a comment about how rude it was to not appreciate a gift.
Another family member sheepishly handed me another gift and it was another 'I love my mom' type of onesie. I tried to act thankful but some family members could tell I was upset.
Several people have told me I was ungrateful and selfish and I should just appreciate what I've gotten but I'm so upset. I feel like no one cares about me just my daughter.
When I told a friend about this they said I'm a jerk for being jealous of my child and I should just appreciate all the nice things they got for my baby.
Am I the jerk for not appreciating what I got? Am I honestly being jealous of my baby? I didn't want anything extravagant this year I would have been happy with something from the thrift store as long as was meant for me and not my child. I felt like some people used my birthday as an excuse to go baby shopping. I know everyone is excited for my baby and I love them more than anything but it's like everyone has forgotten about me."
---
34. AITJ For Kicking My Fiancée's Mom Our For Throwing Away Our Sodas?
"My fiancee Lanie (28 f) and I (31 m) have been together for 6 years. Her mother Jennifer (51 f) has always given Lanie issues about her weight, even as a kid. I think it's totally uncalled for, especially since Lanie is at a healthy weight relative to her height. Lanie has gone to therapy for it, and I know she's a fairly confident person otherwise.
I just know that things her mother did/does still affect her.
Apparently, her mom's comments have seemed to have gotten worse recently. Lanie has been crying more frequently because rude things were being said about her body. She tells me that whatever she learned in therapy about setting boundaries… just ended up being dismissed by Jennifer. It truly breaks my heart to see Lanie this upset so often.
Also, Lanie and I are expecting! We have been really overjoyed about it. Lanie's idea was to invite Jennifer over to announce the news after having dinner. I did ask Lanie if she was comfortable having Jennifer over, given how their relationship has been as of late. Lanie said she would not feel right if she didn't invite her own mother over to announce the first grandchild.
She also reassured me that she will try to do anything mean her mother said. I told Lanie that I respected her decision.
Jennifer came to our place this past Friday. I was cooking dinner for all of us, while the conversation amongst all of us began casually and cordially. At one point during the conversation, Lanie got up to grab some more drinks for all of us.
Jennifer and I were good with water, Lanie changed it up and got a ginger ale for herself. What Jennifer did next was probably one of the pettiest things I've seen. She waited until Lanie sat back down at the dinner table to grab the can out of her hands, then grabbed the rest of the cans in the fridge to throw them out in the garbage bin outside.
I saw red and I felt the need to stick up for Lanie. When Jennifer walked back in with a smirk on her face, I told her 'You can stay out of our home. I won't allow you to put my wife down again. She's been working hard to feel good about herself and I'd surely feel like a trashy husband if I keep letting you burn it all to the ground.
You're not going to do that to her or our future children. You are not welcome here any longer.' Jennifer definitely was appalled by my reaction, so she asked Lanie if she was taking my side. Lanie replied with, 'Please leave now.'
Jennifer has since left some guilt-trippy texts to Lanie about how she, as a mother, should not experience any kind of disrespect. Lanie has not responded to them, nor is she upset with me. The only other person who is upset is Lanie's best friend Nina. Nina said that I went too far with kicking Lanie's mother out, and the way I announced our pregnancy was messed up.
AITJ?"
---
33. AITJ For Being Upset At My Husband For Not Being Able To Commit To One Saturday For Our Child?
"My (29 F) husband (33 M) loves to golf and once this time of year hits when it starts to warm up til mid-October, he averages playing 18 holes at least once a weekend. I never say a word, nor do I care at all. 10 years ago when we first started going out, one Saturday he ran about 3 hours later than he had told me he was going to, making it to where we couldn't go to the date we had planned.
I was hurt and reacted angrily and we had a huge fight.
Through that fight and communication after, I realized that golf is something he does for himself. Something that can't always be predicted in a very timely manner, and honest to God since then when he goes golfing, I don't even ask when he will be back.
I just embrace the fact it's something he enjoys and there's no reason to be counting down the minutes til he'll be back.
Pre-kid, I'd use the time he golfed to do my own thing. Watch Netflix shows only I enjoyed, nap, get my nails done, and go see family. It was honestly a win-win and there was never an issue.
Since having a child there still isn't an issue, anytime he golfs my little one and I just go to the park or spend time with the two of us doing things that he enjoys. I say all that to say, about 6 weeks ago I got an invitation for a baby shower that made it clear it wasn't a kid-friendly event.
I asked him that very same day to please be available to watch our child, and he agreed he could make that happen.
That shower is this Saturday. He calls me today while I'm working and asks me if it's this weekend. I say yes. He says he is going to try to find a babysitter for our kid, and that he's been invited to golf by two different friends.
I remind him that I'd already run by him and that I'd asked him to be with our child that day. He says he knows that but it's the only pretty day this weekend and he really wants to go.
AITJ for being upset that he can't commit to one Saturday in four+ years to watch our child for two hours when I never have time by myself on the weekends? We also both work.
I have my child the whole 5-6 hours it takes him to get in a round of golf every weekend of the spring/summer. And I'm not complaining. There's nowhere else or anything else I want to be/do. I just feel crazy because he's acting like I am making a huge deal and having my feelings hurt for nothing.
AITJ for asking my husband to watch our 4-year-old for 2 hours on Saturday?"
---
32. AITJ For Punishing My Daughter By Not Giving Her Any Birthday Gift?
"I (40 F) have two daughters, one recently turned 16 F and one is 11 F. My 16-year-old, Fiona, is very into fashion right now. She loves to watch Project Runway, RuPaul's Drag Race, and basically anything to do with fashion.
For her birthday, my husband (44 M) and I bought a rather pricey sewing machine. We agreed that although this would be an expensive purchase, it was one that Fiona would really enjoy for her 16th birthday.
Two weeks before Fiona's birthday, my youngest, Cathy, came running to me sobbing. Her beloved American girl doll was missing. I tried to calm her down while my husband looked around the house.
A few hours later, Fiona arrived home after shopping with some friends. I told her about the situation and Fiona promptly said, 'Oh that old thing, I sold it.'
If ever there was a record scratch in real life moment this was it for me.
Fiona then told me that she needed some funds for a new spring wardrobe and didn't think Cathy would mind since 'she rarely plays with the thing. It just sits there creepily in whatever outfit she put it in.'
Cathy was in the room and bursts into tears once more. My husband swiftly removes her from the room while I stare down at my oldest.
Fiona had this almost sly smile on her face before telling me, 'I know you're going to say to return everything, but almost all of the clothes were on final sale, so I can't.' I told her she was grounded before sending her to her room.
I then sprung into action on getting Cathy her doll back.
Took some time but I was able to not only cancel the FedEx delivery, but the eBay seller understand the situation and accepted a refund.
Now, the problem with Fiona. I checked the receipts of the various stores and sure enough, my daughter bought almost everything on 'final sale'. My husband and I were out around seven hundred dollars.
My husband and I returned the sewing machine to help cover our financial loss. As for Fiona's birthday, we could still have dinner at his parent's house, with the cousins and whatnot, but no gifts.
A few days before, my husband and I sat Fiona down and explained that due to her theft, she would no longer be getting the sewing machine for her birthday.
She wouldn't be receiving any other gifts either. She did not take it well.
A few days later, I started receiving messages from more distant relatives and some of Fiona's friends. Apparently, I am a complete jerk for canceling my daughter's birthday and telling other people that she couldn't receive gifts. Fiona posted this story all over social media.
I know that my daughter is hurting, but these are the consequences of her actions. Still, part of me wonders whether or not I went too far by baring everyone from giving her gifts.
AITJ?"
---
31. AITJ For Making A "Copy" Of My Sister's Dress For Myself?
"I made my sister a dress as a gift. She achieved a personal milestone and I was proud of her. It involved a formal ceremony (not a wedding!) and she couldn't afford a nice dress. I offered to make her one as a gift for the achievement because I know she worked hard for it. She was excited about it and accepted, so I made it and it turned out great.
Well, I overestimated the amount of fabric that I would need for the fancy dress and had some leftovers, so I made another dress, this time for me, in a completely different style. Hers is semi-formal and princessy with lace appliques, mine is just a basic summer dress made from the leftovers.
Sister got very upset when she saw me in my dress.
She said that her dress was no longer special because it wasn't 'one of a kind' anymore and that I had ruined the gift by 'making (myself) a copy of it'. I just used the same fabric. The two dresses are not remotely similar aside from the fabric they're made of. They're made with entirely different patterns and this is not in any way a notable or interesting fabric.
It's basic cotton calico with a simple floral pattern from a huge national chain fabric store. Like, yeah, you can obviously see that these two things are made from the same fabric, but I don't see what's wrong with that.
I thought I was pretty obviously in the right, but, when I talked to our mom, she said my sister was right and that what I'd done was insulting and now I'm just really confused here.
My sister does have a tendency to overreact to perceived slights and just go off on people and she's been very stressed lately with finishing up all of the work she has to do ahead of the ceremony. Now I'm worried that I just put a bunch of extra stress on her for no reason. If I messed up, I'll apologize and figure out how to make it right, but did I? I still don't feel like I did, but everyone else in our family seems to think so, so…
what do you think?
Edit:
1) I'm not planning to wear the leftover dress to her event. I was never planning to do that and I told her that.
2) She did not pay me for the fabric or the time.
3) I will not be making her any more clothes or spending time on something like this for her ever again. That ship has sailed, foundered, and sunk!"
---
30. AITJ For Expecting My Pregnant Wife To Do Some Chores?
"We recently found out that my wife is pregnant with our first child, and to say we're both overjoyed is an understatement, along with the excitement comes the obvious nerves, fears, and anxiety.
I'm the sole provider in our house, working a modest but not super high-income job, my wife before and now during pregnancy didn't work, but did most of the housework, and I would take care of the outside housework (e.g.
mowing the lawns, taking the bins out and hanging out the washing). And we would alternate cooking dinners or just eat out.
Morning sickness has hit my partner hard, and at first, I was as accommodating as I could be, and didn't mind my wife not keeping up with the housework or even doing it at all, and I was fine with picking up the slack short term.
However 4 months into the pregnancy she's now resolved or maybe gotten used to me doing everything, to the point she won't do a single chore not even something mundane as feeding our two cats.
I understand that she's pregnant and it's harder for her as she feels nauseous a lot and exhausted easier, but with me working 50-60 hours a week and then coming home and making dinners and doing all the housework, I'm burning out quickly.
When I tried to bring up maybe her doing a few things around the house again, she started crying and saying I'm not supportive and she's finding it so hard and I don't understand because I can't be pregnant, I felt guilty and brought her flowers and apologized.
She's never been like this before and always had no issue helping out and even going above and beyond, but with no help from her at all at the moment, and all my free time going into emotionally supporting her and making sure she and our baby are healthy it's hard to not start to resent her and our new routine.
So AITJ?"
---
29. AITJ For Joining A Support Group For People With PCOS Despite Having Kids?
"I have a condition called PCOS, which stands for Polycystic Ovarian Syndrome and is a hormonal disorder. While there are certain classic symptoms, the fact is that there's a wide range of presentations and if you've met one person with PCOS, you've met one person with PCOS.
I have many of the big symptoms (insulin resistance, weight issues, ovarian cysts, general hormone misery) but it so happens that my periods are somewhat regular and I've never had fertility problems (infertility is a common symptom, probably the best known one).
All 3 of my kids were conceived without medical help and within 6 months of trying.
The thing is, the symptoms I do have can be difficult to live with, so I am part of a few social media support groups. Now, I'm not stupid, I know many of the other women are struggling with infertility and I generally don't mention my kids in the group unless relevant.
My profile pic does have my kids in it though.
Also, I know other women in the group do have kids or are currently pregnant (PCOS can cause all sorts of complications. I had gestational diabetes with all my pregnancies, and this is super common with PCOS). In fact, this whole flap happened because someone who is pregnant just got diagnosed with gestational diabetes and had questions.
Those of us with experience were answering her questions but some woman kept popping in to say this post needs to be taken down and we don't even belong in this group if we have kids/are pregnant. She comes here for support for her infertility and she does not need to see this.
We politely explained we were sorry for her struggles but this is for all PCOS sufferers, just because we have kids doesn't mean we don't still deal with difficult life-altering symptoms.
Things got nasty and the mid refused to intervene because she was clearly in a lot of pain from infertility. When I mentioned the drama to a friend (who doesn't have PCOS) she said the woman has a point, if I don't have infertility what do I even need support for? So I guess I'd like to ask, AITJ (and are the other pregnant women and mothers in the group jerks) for being in a support group where infertility is a common problem for which members are seeking support?"
---
28. AITJ For Letting My Uncles Win, And Not My Cousin And Her Husband?
"My husband (35 m) and I (31 f) got married last month. Our wedding day was his grandparent's 70th wedding anniversary and we wanted to find a way to celebrate them. Grandma is pretty shy so we finally settled on doing one of those dances where couples leave the floor until the couple that has been together the longest is dancing alone.
We knew this would be his grandparents so it seemed like a good idea.
His grandparents requested that it not be 'all about them' (which is just how they are) so we decided to have 'prizes' (like not really just cute gifts) for the three couples who had been together the longest. This ended up being: my husband's grandparents (70 years), my husband's great-aunt and great-uncle (50 years), and my uncle (mother's brother) and his husband (38 years).
My father has a cousin who has been married to her husband for 36 years. If not for my uncles they would have been in 'third place'. Today, my husband and I received a very long email from this cousin, stating that she is very hurt by what happened at our wedding and that my uncles should not have 'qualified for their win' (seriously, WHAT?!) because they were not legally married until 2008 (they married during the brief window before Prop 8 here in CA) and so 'have only been married 14 years.' The cousin then requested that we either a) reclaim the gift card from my uncles and give it to the cousin or b) get Cousin her own gift card.
I was just going to ignore her, but my dad called saying she has a point and I need to make this right. My parents are divorced (since forever basically) and my mother said I should ignore my dad.
I think it is ridiculous and in my mind, my uncles have been married longer than I have been alive.
So AITJ for letting my uncles win (a $50 gift card, we aren't talking about the Hope Diamond here)?"
---
27. AITJ For Spilling My Husband's Past In Front Of Our Son?
"I've been with my husband for 27 years (married young). We have two sons (25 and 23). 3 years ago the youngest had hooked up with a girl and got involved in the wrong crowd. He did illegal stuff for 6 months until he came back home asking for help. He got clean all on his own, finished his bachelor's, and now works full-time with an incredible company.
Yesterday I arrive home to my husband screaming at my youngest. My husband says he's back on doing illegal stuff as he's setting up a substance test. He tells our son to come in the kitchen to pee in the cup, my son said no because he wasn't going to do it in front of us like that.
I told him to take it to the bathroom, and my husband said: Oh great thinking, now he can dump some fake pee in the cup. The test came out negative, husband stormed off. I ask my son what happened.
He got off work and went to a store called Home Goods. He drove down the street to Walmart, as he was walking inside his dad called him wanting to know why he wasn't home yet, where he was, and who he was with.
My son explained, 'I went to that store Mom likes to get her a gift, and now I'm in Walmart getting her a card for Mother's Day.' My husband: 'You were supposed to be home an hour ago, how long does it take to pick out a card? What are you really up to?' Son said he had a bad panic attack because his dad made him feel like he was doing something bad.
He had to leave the store and couldn't even buy anything.
He arrived home still physically shaken and stuttering from the panic attack. His dad said that was a clear indication he was on something. His dad searched his body, and his vehicle for illegal stuff but found nothing of course because… HE'S NOT USING THEM. Anyways, my son was earnestly trying to convince me he was doing nothing wrong and said 'I'll show you the receipt, and if you want to see the gift I got you.' I told him no, I believed him, and I didn't need to see evidence, his word was alone enough.
I had my son follow me to our room. I told my husband this crap needs to stop now, you're causing him major anxiety. We argued a bit, and then I straight out said, 'You act like you're perfect. What about all the illegal stuff YOU did for 5 years? What about the illegal stuff I did that YOU gave me?' My husband completely flipped and said I had no right telling him about his struggle with addiction. My son honestly feels better now knowing both his parents made mistakes too, and we became responsible adults just as he has done.
My husband said I did him dirty, and now he's giving me the silent treatment."
---
26. WIBTJ If I Don't Want To See My Biological Family?
"I was abandoned by my family as an infant, barely a few days old. They left me in one of the homes that take care of orphans (orphanage isn't the right word, but I don't know how to call it in English, so I'll just call it home). I never knew them or had any clue about who they were, as there was no letter or note.
Take in mind that this was 32 years ago, and even if there was an investigation to find out about them, I wouldn't be told.
Life was never easy, but the folks from the home did treat me like family. I cannot complain about them at all, they have been there for me when I needed them most.
I wasn't adopted, as in my country there is a lot of bureaucracy regarding adoption, which makes it harder to actually be adopted.
I was raised in that place until I was 18 as that's the most someone can stay at one of those homes. Then, you need to fend off for yourself. I was lucky enough to be able to study in a good public school and got accepted into a university before I needed to leave home.
Here, college is free, and depending on your situation, you can live in student housing throughout your studies.
I graduated with a degree in medicine (a six-year course) and got to residency right after. My life has been pretty good after that, and I cannot complain about it.
This has been my life for as long as I remember.
However, this Friday I was contacted by a private investigator. He said he was hired by my biological family to find me. Apparently, they have been trying to find me for a long time, and this person just managed to do so.
Now, this is a lot for me. I know I'll need to verify if those claims are real.
However, even if true, meeting them is not something I want to do. I spent my childhood cursing them for having abandoned me, hating myself for not even being wanted by my family.
I spent years in therapy to learn to stop hating myself. Meeting them will just bring all those feelings back. I haven't replied if I'll meet them. So, I wanted to ask some strangers on the Internet. Will I be the jerk If I tell them no?"
---
25. AITJ For Telling My Best Friend She Has An Ugly Personality Before Blocking Her?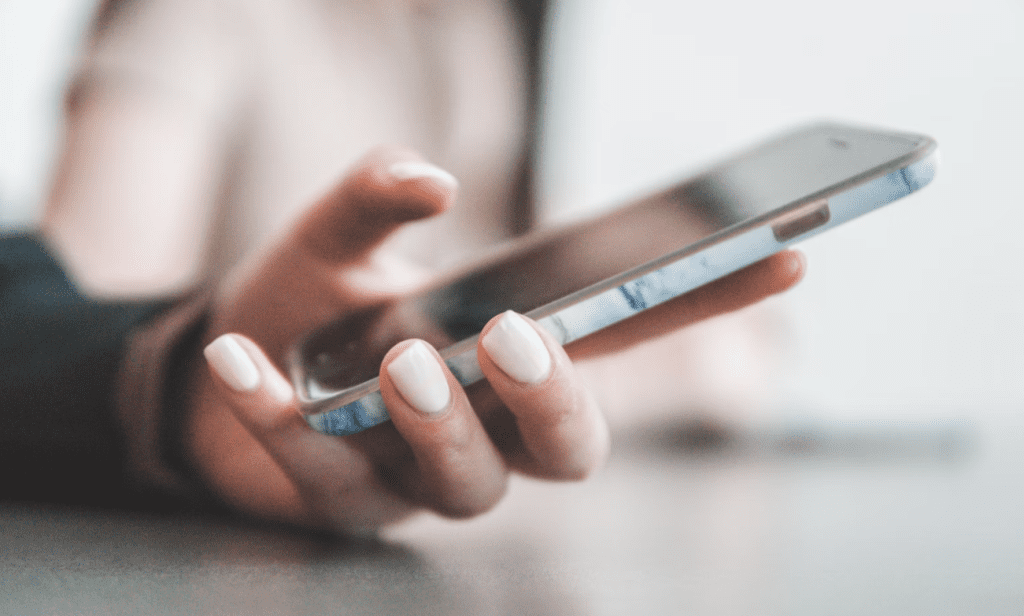 "My fiance Mike is a smoking hot man. I mean he is model handsome, whereas I am a plus-sized gothic woman that isn't considered conventionally attractive. He is also sapiosexual (attracted to highly intelligent people). We started long distance and he didn't even ask for a photo for weeks. He said my brain was enough for him, and he has proven that every day.
We have been together 5 years now, living together for 4 and I feel adored and practically worshipped.
A week ago, he proposed. He did a perfect proposal with most of our friends and family involved. I noticed Julie wasn't there, she has been my best friend since we were 10, but I didn't think much of it.
Julie is also extraordinarily beautiful and is an aspiring influencer.
Mike sat me down two days ago and he looked very grim. I asked him what was wrong and he handed me his phone to show me a message thread with Julie where he asked for help planning his proposal. It started off fairly innocently when she asks questions about things such as the ring, and locale.
After that, she sent him questions like if he really wanted to marry me due to my weight and health conditions (I have PCOS and fibro.) Mike has been helping me with diet and exercise, and I've lost over 120 pounds. She's well aware of his encouragement and support, so this came out of left field.
He said yes and went back to trying to plan when she started bringing up my 'flaws,' like my skin not being constantly clear or my slightly crooked nose. He flat-out asked her what she was implying, and she said that someone as handsome as he is should be with someone like her, not me.
His response was a bit cruel, to be honest.
He said that she wasn't intelligent enough to be attracted to and her interests were vapid. She blocked him.
I sent her a message asking her to come over to talk and she freaked out because she already knew what it was about. She started making excuses at first, but then she just flat out said that I wasn't pretty enough to deserve him and that it wasn't fair she was beautiful and single.
I sent her a message back saying that she was beautiful, but her personality has made her ugly, and then I blocked her.
Our mutual friends are split; some are saying I should be more sympathetic because she was brutally dumped recently (he had an affair and got his affair partner pregnant.) A few are mad that I insulted her as I did.
I feel bad because I did insult her and I know that she's always felt stupid compared to me and that I hit her in her insecurities.
My Mom and Julie's mom are also best friends, and this has unfortunately affected their friendship. My Mom is also a little upset that I didn't 'take the high road,' but she understands that my friendship with Julie was over regardless.
AITJ for telling my friend her personality made her ugly?"
---
24. AITJ For "Throwing A Tantrum" When My Dad And His Wife Didn't Want Me Around After Their Baby Was Born?
"My (18 F) father (43 M) and his partner (40 F) have just had their first baby together (my half-sister). My dad's partner has been on the scene since I was 2 (my dad had an affair with his now-partner and then left my mum for her). His partner has always given me a bit of a hard time – saying mean things and pretending that they're jokes (particularly when my dad isn't there).
For example, I always make her and my dad a coffee in the mornings when I stay with them, and she'll say to people (while I'm standing right there) how bad I am at making coffee, or joke that her 10yo niece is better at doing it than me (that sort of thing).
Anyway, I used to stay at their house one night a week, but a couple of years ago they moved 3hrs away from where I live with my mum and go to school/uni, etc.
I've been really excited about the baby. I went and stayed with my dad while his partner and the baby were still in hospital after the birth. I did a grocery shop and tried to get the house nice before they came home (my dad has mental health issues and is pretty useless at anything like that).
Given they live too far away for me to drop in regularly, I was planning to stay for a week once my partner and baby came home (I took time off from my part-time job, etc). I figured I could cook and do housework and run errands for them and stuff, so my dad and his partner could focus on bonding with the baby.
Anyway, on the day his partner and the baby are meant to come home, my dad tells me that they want it to be 'just family' (i.e. my dad, his partner, and the baby) and that I need to go home. Now, I'm 99% sure this is coming from his partner – I don't think my dad would care if I was there.
I lost my mind (crying and yelling at my dad) and asked my dad if this had happened a year ago (and he'd somehow had full custody of me at the time) if he would have just turned me out to make room for the baby. He said of course not and backtracked pretty quickly and said I could stay, but I was really upset by then and said no.
I went into my room and stayed there (even after the baby and partner came home in the afternoon) and then I left first thing the next morning. My dad and his partner are both mad at me for 'throwing a tantrum' and leaving and making it about me when they're trying to focus on the new baby.
I was upset and told my friend's mum about it and she said I was being a jerk to make such a big deal over it as I'm technically an adult (I'm nearly 19) and it's fair enough that my dad's partner just wanted to be with him and the baby. The whole thing has made me feel awful.
AITJ?
ETA: My being there was planned ages in advance. It was my idea but they agreed to it and knew I had to get time off the restaurant where I work etc. Then they changed their minds and said they just wanted it to be family.
Also, I lost it at my dad before his partner and baby came home – it was just the two of us at the house. I wouldn't yell if a newborn and someone who'd just given birth were there. I stayed out of their way once they came home and then left first thing the next day."
---
23. AITJ For Helping My Daughter Get A Tattoo?
"I (36 F) have a daughter who I'll call 'Elle' (18 F). Obviously, I had her very young and her father died when she was 2, so pretty much her whole life it's just been the two of us and we're incredibly close. I'm a tattoo artist and since I was on my own, Elle was basically raised in the studio, so she's used to being around unique people and developed the same love I have for body art and modification.
I've always encouraged her to be her own person and told her she can look however she wants to (when she was 16 I helped her dye her hair pink, and my best friend who's a body piercer pierced her nose for her). As you can imagine I'm very heavily tattooed and Elle has always adored them since she was a child.
Elle has been saving for the past year for her first tattoo. She turned 18 in April and a few days after her birthday, she said she wanted me to do it for her. I happily agreed and we sat down and designed the tattoo for her (a band of flowers circling her upper arm). Once she was happy with it, I waited a couple of weeks to make sure it was definitely what she wanted before I booked her into the studio and gave her the tattoo.
She absolutely loves it and the whole process was an amazing bonding experience between us.
The problem started when her grandparents (her dad's parents) came down to see her for her birthday (a few weeks after since they had to travel and couldn't see her on the actual day). It's getting hot here so Elle has been able to show off the tattoo a lot, so it was fully on show when her grandparents arrived and they were absolutely horrified.
I should mention that her grandparents have never liked me ever since we were together as teenagers, and only wanted to have some kind of relationship with me when they found out I was having their son's child. When Elle's dad died they stayed in contact but treated me like a stranger who was just attached to their granddaughter instead of her mother.
They didn't say anything in front of Elle, but they took me aside and let me have it. They accused me of forcing her into getting the tattoo and into 'my lifestyle' and told me I'd 'ruined her'. I said that she's an adult now and she's allowed to do whatever she wants with her own body, and that she WANTED me to do it for her. They left early and haven't spoken to me or Elle since. I'm starting to wonder if I made the wrong decision doing the tattoo for her since some of my friends agree with them and I'm starting to feel like a bad parent."
---
22. AITJ For Wanting To Buy Dad Clothes For My Wedding?
"I'm (30 f) getting married to my fiancée (31 m) in 3 weeks.
I found out that my father doesn't have suit pants that fit him anymore nor does he have a shirt or tie for the wedding. Mom has told Dad he can lose 5 lbs, and she won't be buying him a new suit due to money (she could afford my sibling's bridesmaid dresses, herself a new dress and shoes though).
She will buy him a new shirt and tie and that's it.
I asked my dad if me and my fiancée could buy him a suit as a gift and we could go together to pick something out. He was hesitant because he knew how Mom would react, so we agreed to tell her my fiancée donated the clothes to him if it came up.
My mom's relationship with my dad is not healthy. She often screams at him when she's frustrated, expects him to work 12 hours every day for 6 days a week (this includes working on properties they own), plus she financially mistreats him. He doesn't have access to his income and must provide all receipts to her for anything, she does not let him see bills and makes him pay half of all expenses even though he makes significantly less than her.
My siblings and I have suggested counseling (she shut down saying she'd divorce him if they went) and we call her out but it ends up in a fight most days if we do.
On to where I think I was the jerk. So today Mom and I went out to look at stuff for the wedding.
She ended up bringing up Dad's suit. I tried to deflect the conversation, asking her if maybe he could wear a nice pair of jeans with his suit jacket (her response was 'No, I'm not letting him wear jeans to a wedding'), and tried to change the subject with no luck. After a bit, I'm ashamed to say I lost my cool.
I told her the truth, I would be taking care of it as a gift to him, instead of lying like Dad and I talked about. She was mad, but I changed the subject.
Later we were heading home and she brought it up again and wasn't dropping it. I blew up this time. I told her that I don't care, I'm buying my father whatever I want, it's my wedding and I'm going to act like a bridezilla about this and don't really care.
Dad will wear what I get him (I'm not going to make him wear something he doesn't like, I want him to be comfortable). It ended up in us yelling at each other, her getting out of my car, and walking home. Later she texted me basically saying I have no right, I'm crossing a line here, and it's not my place.
I texted that he's my father, I do have the right and that I'm not continuing this conversation, it's ridiculous and we can talk about it later when we're calm.
I gave Dad a heads-up that I upset Mom. I apologized and told him it was up to him if we get clothes together or let my mother do it. He wasn't impressed (he'll have to deal with her anger now), but he said he's still willing to go out and find some clothes for him for the wedding with me.
So AITJ here for not lying like I said I would and wanting to buy my dad clothes?"
---
21. AITJ For Not Worrying About My Missing Friend?
"So I (29 F) have a friend named 'Carol' (28 F). We have been friends for about 5 years now. Carol is married to 'Sean' and their relationship is nothing short of awful. They have been together for over a decade and he has affairs, mistreats her, and manipulates her because she loves him. I have tried to help her and her kids out of the situation but she very much does not want out.
I've spent five years trying to help.
I have been with my fiance for five years and we are currently expecting our second child together. I have two other children from a previous relationship. I was served with papers on my oldest child's birthday saying the older two dad wants primary custody of them. So, safe to say, I am stressed beyond reason.
I reached out to Carol and let her know what was going on. Her response was essentially 'Oh no. I don't know what to say. I caught Sean having an affair again. I am so upset.' I responded with the usual 'leave him' and she was all like 'but I love him'. So I stopped responding because I know I'm just blowing hot air.
I have been beside myself trying to prepare for my court date and hadn't spoken with Carol in a few days. Then three days ago, I got a text from her. Except it wasn't just a text; it was a group chat with another number. No idea who it was. Carol was like 'the depression is setting in.
Thank you for being my friends'. I was obviously concerned so I reached out in a separate text and she didn't respond. I figured she needed some space because this has happened before so I left it at that. I know she has been going to work because we used to work together and her mom lives with her, so I know if anything too terrible happened, she has her mom there for help.
I live over an hour away and couldn't just drive out to check if she's been home.
At 5 am this morning, the other number from the group chat texted me asking if I heard anything about Carol. I said no and that I have reached out but she didn't respond. The number stopped texting. I learned from a former co-worker that Carol was using a texting app to try to gauge 'how good of a friend' I am and that I 'didn't care' that she disappeared.
The thing is, I would have cared if she disappeared, but I knew she was and is okay. I feel set up and manipulated. Especially considering all of the personal issues I am going through. But at the same time, I guess I didn't try to track her down or help when the number claimed she was missing. And honestly, I feel like a jerk because she doesn't feel loved or cared about to the point that she did this, and I didn't respond like I cared. AITJ for not caring enough when my friend 'disappeared'?"
---
20. AITJ For Not Paying The Irresponsible Babysitter?
"I (32 F) and my husband (30 M) planned a date to go see a movie at a theater near us. Since the movie was 2 hours long and it's 30 minutes to go there and 30 minutes to go back (The movie was also starting at 6, and the kids go to bed at 7/8 pm), hired a babysitter for 3 hours.
I posted an ad on a social media group for babysitters and a girl, who I'll just call B, messaged me saying that she would take the job. I have 2 kids (Caleb, 6 M, and Todd, 4 M) I agreed to pay the amount she requested which was about 25/hour per kid.
When B got there, I gave her a list of things I wanted her to do which included:
• Keep them entertained.
I'm fine with them just watching TV for a bit, but not over 30 minutes. We have a play set outside and toys in their room.
• Feed the kids. Sandwiches are fine. They can have something sweet after dinner before they brush their teeth.
• Make sure they brush their teeth (Caleb can do it mostly by himself but help Todd)
• Put them to bed.
Make sure you give them a bit of time after they eat to use the bathroom. Get Caleb to bed at around 8:00 and Todd to bed around 7:00.
• Try to pick up toys that they brought out when playing.
And so my husband and I left and drove off. When returning, I walked into the house and my boys were playing on the couch (kids should have been asleep for at least an hour or two by now).
This already made me a bit angry, since I had put times on the list of things I needed from B. The kids also had food stains all over their mouths and hands, and there were candy wrappers and paper plates on the floor and the couch.
They also had half of their toys on the floor, and B wasn't watching them.
I asked my husband to put the kids to bed and I'd find and talk to B. I went into my kitchen and B had her phone in her hand and was sitting at my dining table. When she noticed me she looked up and asked if I needed a minute to go get her money or if I already had it on me.
I told her that she would not be getting paid as she did not do any work and did not take care of my children.
She yelled at me that we agreed on me paying her and that she tried to take care of the kids but they weren't listening to her. I yelled at her to get out of my house and she left without getting paid. My kids aren't perfectly behaved and I can definitely imagine them giving B a hard time. I also feel bad now that I've gotten some talking to's from the other moms in the babysitter group, and I don't think that any of the babysitters will accept my sitting requests now.
So, AITJ?"
---
19. AITJ For Not Knowing How To Burp A Baby?
"My fiancee has two children with his ex-wife. They are 11 and 9. We get along pretty well. I am going to be moving in with them after the wedding and converting my house into a rental. I've been staying over a lot as we move toward this transition.
The girls were supposed to stay with their mom for three days, and my fiancee asked if I could oversee the pickup because they'd just had a big fight and didn't want her to try to start something with him again in front of the girls.
I agreed.
So she arrives and is breastfeeding her new baby. She says the girls aren't packed properly and insists on helping them repack. She goes in the nine yo's room with her while 11 and I hang out in the kitchen talking about nothing. Ex comes out and tells 11 to come to help them. Then she tries to hand me her baby and tells me she needs to be burped.
I back up and laugh nervously. I tell her that I have no idea how to burp a baby. She goes off on me and says both of the girls know how to take care of the baby and I can't even burp her and that I'll be useless as a stepmom and shouldn't be allowed to be alone with children.
I ended up calling my fiancee because she was getting so heated and I was scared for the girls to be driving with her.
My fiancee showed up (he'd been at the neighbor's) and started recording her. He told her to leave and come back tomorrow or he would send the recording to his lawyer. She left.
I feel like I didn't handle the situation well at all. I don't know anything about babies and am not comfortable around them. I don't think that disqualifies me to be a stepmom to two school-age kids though. Am I deluding myself?"
---
18. AITJ For Telling My Daughter To Do What Makes Her Happy?
"I got married to my husband after I got accidentally pregnant at 21. It wasn't unusual at the time to get married or have kids at that age. I was also from a very religious family and not having kids wasn't really presented as an option. I was always very independent and if I was a young person now I probably would have not had kids and maybe gotten married to another person who didn't want kids.
Still, I love my daughter, she was by all accounts a very easy child to raise and I don't regret her but it's more I regret the things I never got to do because I settled down so young. I'm doing them now that I have the budget and freedom to do so like traveling.
At 28 my daughter is pursuing her dreams as a software engineer working remotely and traveling to Bali at the moment.
She spends her days working and her afternoons surfing and lying on the beach. But my husband isn't happy because to him she is being lazy and not settling down. She was previously seeing her ex who she broke up with when he made it clear he didn't want to travel and wanted to spend his life in his hometown.
My daughter has been a nomad most of her life and luckily her work lets her do it. I do think she is very lucky to have this life and honestly, if I had the same opportunity to do it when I was younger I wouldn't have let it go to settle down and have kids either.
She came back to stay nearby us during the global crisis and my husband thought her wandering days were over but after restrictions lifted she went back out. He was pretty mad and when we Skyped her in Bali and he told her she should stop fooling around and come back to America to have kids and settle down.
I piped up and told her to do what makes her happy and that I don't care if she has kids or not. She didn't seem that bothered either way, since I've told her time before but my husband was pretty upset saying she is our only child and the only chance to pass on to the next generation.
I really don't care about that at all I'm just happy she is able to do all the things I never got to do and we had a big fight about it. He accused me of making it so our daughter won't want kids and I accused him of being obsessed with having grandkids when she might not want them. He wants me to present a united front to our daughter for wanting grandkids and I just don't care about that."
---
17. AITJ For Going Home Because my Partner Left Me With People I Don't Know?
"My partner's friend, 'Alan', threw a BBQ last weekend in the park. I am not comfortable with large social gatherings but I agreed to go because it would make my partner happy. The last time I saw Alan it was awkward because he ignored me when I said hi. I don't think he likes me (I have only met him 3 times total before this BBQ) and I am not sure why.
So anyway, a bunch of us were sitting in a circle on the grass. Alan came over and said the hot dogs were ready. Then Alan looks directly at me and says to me, 'You need to get off your butt and get yourself hot dogs, I am not going to serve you.' I was like, 'What? Okay…' He wasn't joking, either.
My partner was next to me and didn't say anything.
A few hours later Alan invited my partner to go play cornhole as they needed one more player. My partner got up and left me by myself on the grass. I just sat there because I didn't know anyone else and it was painful sitting there all alone.
At that point, we had been there for 6 hours and I had enough. I got up like I was going to the bathroom and then kept on walking out of the park to go home. I texted my partner once I got on the train and told him I had to go home. 45 minutes later my partner wrote, 'Ok…'
Later that night my partner texted me again and flipped out, saying I pulled a disappearing act.
We have been arguing ever since because every time I try to explain myself, my partner is not listening to me and is saying I am difficult and no one was being rude, I am making it all up for drama.
That's not true and that is not what happened, he is making me feel crazy. AITJ?"
---
16. AITJ For Being Mad At My Husband For Getting Someone To Dump Our Trash Somewhere?
"I live with my partner and over the last month or so we accumulated some household we needed to get disposed of. As well as the household items there were a lot of empty cardboard boxes from packages we ordered for the house that were in my name even though they were for both of us.
I called a company to collect it but my partner was unhappy with the quoted price ($400) and said he will get a guy he knows who has a truck to do it for $250. He gave the guy specific instructions to take it to the tip, he even helped him load his truck with the rubbish.
Anyway, the next morning I call from the local council saying my rubbish was dumped in another suburb, they knew it was mine because of the boxes with my name and address. I was angry, I came home crying and telling my partner his friend had messed up I was mad at both of them.
He called the guy back up and told him to go back and take everything to the tip.
He said he took the stuff that was dumped and he said he'd clean it up. Once again he messed it up and only took half the rubbish.
So I got a call back from the council saying rubbish was added to the pile but it's all my responsibility because my information was the only information they had.
I was pretty mad and while crying I told my partner he should have just got proper company instead of this idiot because now I have to go and collect the rubbish and will be getting a fine.
My partner told me I had no right to be upset with him because he didn't know the guy would screw up like this, but he had enough experience with the guy to know he was the type that was dodgy and would cut corners and I would have helped pay for a proper company to do it."
---
15. AITJ For Getting Sick Of My Mother's Attitude?
"I (29 F) bought a house not long ago and finally got everything unboxed and made the house my own. My mom (58 F) invited herself over for a few weeks to visit some old friends.
I live alone and have a guest room so I let her, and I needed the help.
I and my mom don't talk much.
She lives far away and I haven't traveled far in a while to save for my house so I thought it'd be nice to have her over because we haven't spent a lot of time together in years. Pretty much since I graduated college.
She comes and I'm reminded nearly immediately of why we don't talk too much.
She eats my food and makes comments on said food mostly on how unhealthy it is. Since college, I've lost some weight and go to the gym regularly and she finds it 'helpful' to remind me that I shouldn't eat anything that has too many calories because she doesn't want me to gain back the weight.
Recently she's been 'reminding me' that I need to clean up after myself, I have things laying on the coffee table and some things on the floor of my room. I don't have guests over often and I'm far from living in a hoarder's house.
She started reminding me that I needed to clean up and that I shouldn't make it a habit to leave my things out, speaking to me like I'm a child.
I got sick of her attitude and reminded her she was my guest and if she didn't like the state of my home she was welcome to stay in a hotel or at a friend's until her trip was over.
She got upset, went to one of her friends and now they're messaging me on social media calling me a horrible daughter for kicking her out and telling me that if I am so lazy I can't clean my home I should hire a cleaning lady.
AITJ?"
---
14. AITJ For Refusing To Move Seats But Complaining About It Later On?
"I was flying out to see some friends a few days ago and the typical 'Parent and child are separated' scenario happened. I was sitting next to the son, who seemed to be about 5-6ish, while the father was sitting a few rows behind us. At first, they asked me to switch seats. And you know what? I give them the benefit of the doubt.
I've had problems with not getting the seat I paid for before too so I knew it wasn't necessarily their fault that they were separated. However, I paid extra for a legroom seat, so I wasn't very willing to give it up. The father asked around and tried to arrange something with other passengers, however, no one he asked was willing to go through the hassle of moving and eventually, he was told to sit down.
Well, as soon as we started moving, I knew it was going to be a 'memorable' plane ride. The son seemed to be nervous and he started screaming during the take-off. Not too bloodcurdling, just a regular child scream. He wasn't any better during the flight. He was either sobbing (which I and the other person seated next to him tried to resolve), looking a bit too much at my screen, or eating like a slob.
I know he's a child so I still wanted to give him the benefit of the doubt, but even children at that age are usually better behaved. The best parts of the flight were whenever he went to sit on his father's lap for a bit, which wasn't much as the flight attendants didn't like that.
After 7 hours of this, the father came to take his son and asked: 'Did you make friends with your neighbors?' to which the boy said yes. The father laughed and said 'Kids, am I right? Were you able to tolerate him?' And this question was a bit too much for sleep-deprived me, so I calmly told the father the things I mentioned earlier.
Well, he wasn't glad with those words. He told me that if I knew that I was going to have trouble with sitting next to an unaccompanied kid for so long I should've just moved. Well, this turned into a big argument and eventually we both just stormed off.
Not a single person I know in real life is on my side. So, AITJ?"
---
13. AITJ For Wearing An Eyepatch To Thanksgiving?
"I (23 F) was in a car accident a couple of years ago. I'm okay now but I had to take time off from school and I lost my right eye. The whole healing process sucks. I had to wear a temporary fake eye for about six weeks. I hated it. I won't describe it here but it was disgusting.
I have something called an ocular implant in the socket. It is permanent and it was put in surgically.
I have a sort of shell that fits over it that is painted to look like my missing eye. And it moves. But not synced up with my good eye. People always give me a weird look when they notice and I have enough scars already that I have to explain.
I love the MCU and I kind of think that Nick Fury is a total baddie. So I have been wearing eye patches. I like them and I can coordinate them with what I'm wearing. Everyone in my university that knows me knows why I wear a patch so no one bugs me about it. I am now in my last year, finally, of university and I am doing an internship.
Everyone I work with knows why I wear a patch.
The only person that hates my patch is my mom. She thinks that it 'shows off my trauma'. LoL. I'm pretty sure the scars on my face do that. Regardless she told me not to wear my eye patch when I come home for Thanksgiving. I told her that I would absolutely be wearing an eye patch.
So now we are fighting. She says I'm willfully disobeying her to make her look bad with the family, she was driving but not responsible for the accident. I told her it's my face and I get to decide what I wear on it. And if she kept bugging me about it I would just skip coming home and go to my partner's parents' for Thanksgiving.
Huge fight. So am I a jerk for not doing what my mom wants and not wearing a cool eye patch?"
---
12. AITJ For Not Letting My Partner's Friend Into His Apartment?
"So I (25 F) have been with my partner for about 2 months, and I've enjoyed it so far. We seem compatible in all of the important aspects, and we've already met each other's families in some regards (I've texted his parents for him a few times, and he met my mom while at my apartment and she dropped in).
We haven't gotten a chance to meet friends yet, and I'm not on social media so I don't know what they look like. Important to note: he got out of a long-term relationship in April last year, and the ex has been showing up periodically to try to get back together or intimidate me. Again, I haven't seen her.
He deals with her when she does appear, so we haven't met.
Recently there was a family emergency and he had to fly home pretty last minute, so he asked me to check in on his cats every day and take care of them while he's gone. I can't stay there because I have my own cat who doesn't handle new environments well, but I work close enough to his place to pop in for a few hours every day to take care of them.
Well, yesterday while I was there, the knob started turning and jiggling and then a woman was pounding on it, asking and then screaming to be let in. Honestly, it scared me, so I told the person to get lost or I'd call the cops on her. She called me a paranoid jerk and said she was my partner's friend and to let her in, she needed something from his apartment.
I refused, even when she told me she was M, his best friend, and that he'd given her permission to grab it while I was there.
Again, I told her to leave or I'd call the cops, and after a few minutes of her cussing at me, she left. A few hours later, my partner called and asked what happened, so I explained and he was confused.
He said he'd given her permission, but for tomorrow and he was going to call and let me know to expect her on Monday. I told him she made me feel unsafe and asked that he rescind his permission and tell her to wait until he's home, which he agreed to and we apologized for the situation, me for threatening his friend with cops and him for not giving me a heads up immediately, in case she tried to come over early.
I was at his place this morning and she was already there, talking to his property manager outside his door. The manager told her my partner had told him no, she didn't have permission to enter and she turned to me and screamed that I ended her friendship with my partner because I wouldn't just open a door.
Then she said something gross and drove off.
Honestly, I feel bad. My partner isn't a social butterfly, and I know she meant a lot to him, so I feel like I did something wrong. He's mentioned before that she tends to be rude and overbearing, but I didn't think that meant she'd try to break in over a charger (literally what she wanted.
A charger). So now I'm split… AITJ?
Edit: I did text him during the incident, but he hadn't seen it before she left. He was at the hospital with family, saying goodbye to someone he loves. M is going on a rampage on her social media, but tbh I don't care right now. My partner matters more than some psycho jerk, and I feel justified in saying that."
---
11. AITJ For Not Thanking My Partner For Washing The Dishes?
"My partner of five years and I live in a small apartment. I had been unemployed for 4 months, after quitting a job and waiting for a place in my current job to open. Recently I started working at the said job and I'm very satisfied. My colleagues are great and I gain a good amount of money.
My partner and I are working in the same profession but in different workplaces. My partner continued working while I was unemployed so I did most of the housework while staying home and studying for my new position.
Now to the conflict. I had made it clear to my partner that after I started working again, I expected the house chores to be split evenly, as we would be working the same amount of hours.
Let's say that this hasn't worked out. I and my partner return from work, he throws his clothes on the bed, we eat dinner which I have cooked and he directly goes to play video games while I'm expected to clean the table and the mess he created. I have confronted him multiple times but he claims that he's tired after work and he needs a break but this break never seems to end.
A messy space, especially a small apartment like ours stresses me out and I cannot focus so I find myself exhausted after work and still cleaning everything by myself.
The other day after dinner I got up and asked my partner to collect the dishes and wash them because I had had a very tiring day at work.
He wasn't happy but he did it and then came to sit next to me on the sofa and looked at me expectantly and asked 'Is there anything you want to say?'. I replied that no, I couldn't think of anything and at that time I was so exhausted that I really couldn't. He then complained that I should have appreciated the help and thanked him for washing the dishes directly after I told him but I said that this is the bare minimum for an adult and that it was not help, because washing the dishes and the other chores are not 100% my duty.
He then called me ungrateful and said that because I don't like living in a messy space, it doesn't mean that he has to follow my standards and clean when he's tired. I'm not a clean freak but as I said our apartment is quite small and we cannot afford to be messy because there won't be any space left. So am I the jerk for not congratulating an adult for performing the bare minimum?"
---
10. AITJ For Telling My Partner's Friend That Not Woman In Her Right Mind Would Date Him?
"One of my partner's closest friends (30) has a child (5) with his ex who passed away in 2020. Every time we meet up, every time we meet, he keeps talking about how hard it is for a single father to date these days. Every conversation goes like that.
He wants to date someone who will be okay with being a mother figure to his kid and she should not want kids in the future and she should not already have any kids.
His bright solution to this problem is to seek out child-free/infertile women. Since people don't obviously advertise their infertility, he has taken to seeking out child-free women on the internet. His reasoning is that they don't want to physically have kids and since he already has kids they don't have to. I obviously told him that was the stupidest thing I have ever heard.
After a lot of rejection, he has decided that he wants to date and marry someone who cannot have kids.
He even went on to find them via infertile support groups. I called him a creep and told him that no woman in her right mind would date him and he is probably going to die single.
He was ranting among friends and everyone was just nodding along and I called him out publically.
He is obviously very mad at me and told me that I have no empathy and no idea what it is like to try going out with other people as a single parent. He was just ranting. He is just trying to do something for his kid's sake and everyone told me that I was unnecessarily harsh. The group is split. Some think I wasn't wrong. Some people think that I should have said it in a more polite way. Some straight-up think I was being a jerk.
AITJ or not?"
---
9. AITJ For Making Sister And Her Husband Stay At My Camper?
"My wife and I have been married for 4 years and live on a hobby farm I purchased before we started going out. We have just under 15 acres of land, grow our own food, and have some chickens, goats, and pigs. I've also spent a lot of time and money updating and renovating the house, quite a bit of which my wife has helped with over the years.
One of the upgrades we did was to redo the guest bedroom and bathroom, it's quite nice.
My SIL and her husband recently fell on hard times. From what I've heard, it was about 50% bad luck and 50% bad decisions on the husband's part. As a result, they and their 3 kids are currently living in a motel.
My wife brought up the idea of having them come stay with us until they get on their feet, but I haven't been too enthusiastic about the idea.
Her idea is to have SIL and her husband take the guest room, and the kids can sleep on couches/cots in the living room. We don't have a 3rd bedroom for the kids.
Now, I have always been child-free by choice. Just never wanted them. Don't hate them, but also don't necessarily want to live with 3 of them either, especially if it's an open-ended living situation.
My counter was to allow them to live in my old pop-up camper I have on the property. It's about 10 years old but it's in great shape as I store it inside.
It has enough sleeping space for all of them, a shower and toilet, a mini-fridge, AC, and heat. In my opinion, it's a pretty sweet camper. Also, and this is a little selfish of me, but I feel it would give them their own space while giving them a place to stay. But it would also maybe be just uncomfortable enough for them to not want to permanently stay and to give them the motivation to find a better option.
I also told her that if they stay with us, I would expect them to help out with some chores, even the older kids who are 12 & 14.
My wife hates that idea and can't believe I would force her family to stay outside in the elements and put them to work when we spent all the time and money to redo the spare bedroom.
I told her that unless SIL can give me a concrete move-out date, I don't want them and their kids living in our house indefinitely.
She told me that they don't know the first thing about camping or farm work and they need to focus on getting their lives straight and not worrying about anything else. I told her that these are the conditions under which I am comfortable with them staying with us and I am not budging.
She told me I am being a jerk and unreasonable and that she never expected this kind of behavior from me.
The way I feel is that we are doing them a favor and if we let them stay in the house the temptation for them to get 'too comfortable' is a lot greater than if they stay in the camper. I understand this could be seen as even a downgrade from living in a motel, but beggars can't be choosers."
---
8. AITJ For Being Mad At My Dad For Never Saying "I Love You" To Me?
"My twin brother and I (21 M) grew up raised by our dad (39 M) as a single parent. Mom (39 F) was never in the picture up until last year.
My dad was the best, those were the best years of our lives, Dad was always present, kissing, hugging us, playing with us, and sleeping in the same bed until a certain age (because we liked it)
There is just one thing, we've never heard an 'I love you' from our dad, like ever, my dad used to say something like 'You are loved' but not the typical 'I love you' and I don't know about my brother but I grew up feeling like that was a missing piece because other kids' parents used to say 'I love you' all the time.
All of our lives it was only the three of us (until we went to college) we never met any partner and our father stayed single, a month after my brother and I went to college, my father moved a guy in, his name is Eric, three months after moving him in, they got married (which makes me suspect, they were in a relationship before) which didn't bother us, it was fine we even encouraged our dad to date but he refused, so everything is fine, Eric is a nice guy, we get along well, he doesn't want to force a fatherly role which is great.
Eric and my dad used a surrogate two years ago, they now have a boy together.
My dad hasn't changed a lot, he is busier but he still makes time for us, more for me since my brother is further and comes less.
I went to his house last Saturday as usual when I arrived, he was lying on the couch and his son was lying on my dad's chest, my dad was kissing and playing games with him and then he said 'I love you, Lucas'.
I was mad because I never heard that coming out of my dad's mouth for us but for his new son. So, I confronted him and he said it wasn't a big deal because 'actions speak louder than words' but I feel like we weren't good enough to be said 'I love you' but his new son is.
Eric heard and told me it was a childish and jerk thing to say.
What do you guys think? I just feel like my dad is picking favorites and showing who matters more."
---
7. AITJ For Being Embarrassed By My Fiancé?
"So I (f 24) have been living with my fiancé (M 26) for almost 2 years now. We met online and were in an LDR for a while. During that time, I had always seen him at home and only up to his chest, honestly believed it didn't matter because of love and all that.
When we started living together I realized he dressed really badly.
Not as in a bad fashion sense, but rather that there are food spills on his clothes, his pants never fit right, have bobbling all over, wears a Crocs ripoff that has a huge hole underneath. If he pulled his pants over his sweatshirt, it will stay that way. If his jeans have run up to his knee on one side, he will leave it that way.
I have constantly been trying to fix these for him while telling him these are basic things and that he needs to put himself together. He nods but never changes. He has said that he just doesn't care about how other people see him and I know it's the new generation thing but I wasn't raised this way.
Note: both my fiancé and I look younger than our age, him to the point where we can't make plans without his ID. Seeing him at home like this doesn't disgust me as it would if a big grown man was this way. So It hasn't felt like a big enough reason to break it off.
I thought that I could do this and keep fixing it for him but this isn't the type of man I envisioned my future with. My family has not met him in person yet and they would be extremely disappointed if they did.
I am not uber-rich or the like but we (+older brother) were raised to have manners, taught how to sit, walk, and talk and my mother spent a lot of time fixing our posture and elegance.
I often get complimented about this too. My family values beauty in the little things. So I hope you understand why the contrast hurts me so much.
Yesterday, my fiance and I went to pick up takeout. We came across this beautiful wine bar and he wanted to go there instead. We were not expecting such a place but I'm always dressed in dresses and heels so I could pass for it.
He, however, was wearing my old home-worn sweatpants, (too small for him, had a hole in it and I was to be thrown), with an over-stretched white tee shirt that had lunch still stuck on it, with his beloved Crocs.
This was terrible in itself yet I would have kept it together but he suddenly started scratching his butt.
In public. Right in front of the bar reception. I immediately pulled his arm away as if to link arms with him and whispered 'stop' to him to which he announced pretty loudly that his butt was itchy. A few people turned but he obviously didn't notice. I felt like I was about to cry even though that's not in my nature.
So I left and he followed. While complaining to him about manners and public display, he touched his crotch which is something he does when he has to use the washroom. I told him that I don't see a future with someone who is an embarrassment. He just kept quiet.
I now feel guilty about this since it's a really rude thing to say and am wondering if I was the jerk."
---
6. AITJ For Telling My Friend To Take My Partner Our Of Her Wedding Guestlist?
"So my (25 f) best friend S is getting married in about 2 weeks and I'm a bridesmaid. My partner (24m) L and I have been together for 6 months. When I started going out with L, S wasn't thrilled because she doesn't like him that much, but invited him to the wedding anyways because they used to work with each other and she thought it would make me happy.
L has been very vocal about not wanting to go to the wedding ever since we started going out. One of the reasons is understandable. He doesn't know anybody at the wedding except for me and the bride, so during the ceremony, he will be sitting by himself. If the roles were reversed I wouldn't like that either.
If that was the only thing he was complaining about, it would be okay.
But he's upset about having to buy some dress clothes, having to take off work, and just generally miserable about going. Every time I bring the wedding up, he rolls his eyes and talks about how much he doesn't want to go.
A couple of weeks ago I was at a family event of his and his cousins were talking about a wedding they were just in.
I chimed in about this wedding and said how excited I was. He chimed in, 'Well I'm not, I don't want to go at all.' That was the final straw for me.
I called my friend and told her to take him off the guestlist and she was more than happy to oblige. L brought up the wedding a couple of days ago and I told him not to worry about it, that I talked to S and got him off the list and he doesn't have to go anymore.
He was angry. Asked me why I did that and that it would make him look like such a bad partner. I told him every time I talked about he told me he didn't want to go. He said just because he said that he didn't want to go didn't mean that he wasn't going to go.
He asked to be put back on the list but I don't want to ask S for that. She doesn't need my relationship drama before her wedding.
Now I'm worrying that I am the jerk and was overeating. What do you think? AITJ?
EDIT: Why haven't I haven't broken up with him? 1. I'm scared to. 2. We work in the same place but I'm leaving in a week.
It's not related to him at all, I know people will think it is. It's because I live an hour away from work and the gas is wayyy too expensive for the commute and I got a better-paying job 5 minutes away. I'm fully expecting him to completely trash my name once we break up and I don't want to be there when he does."
---
5. AITJ For Wanting My Daughter To Get A Job And Help With The Bills?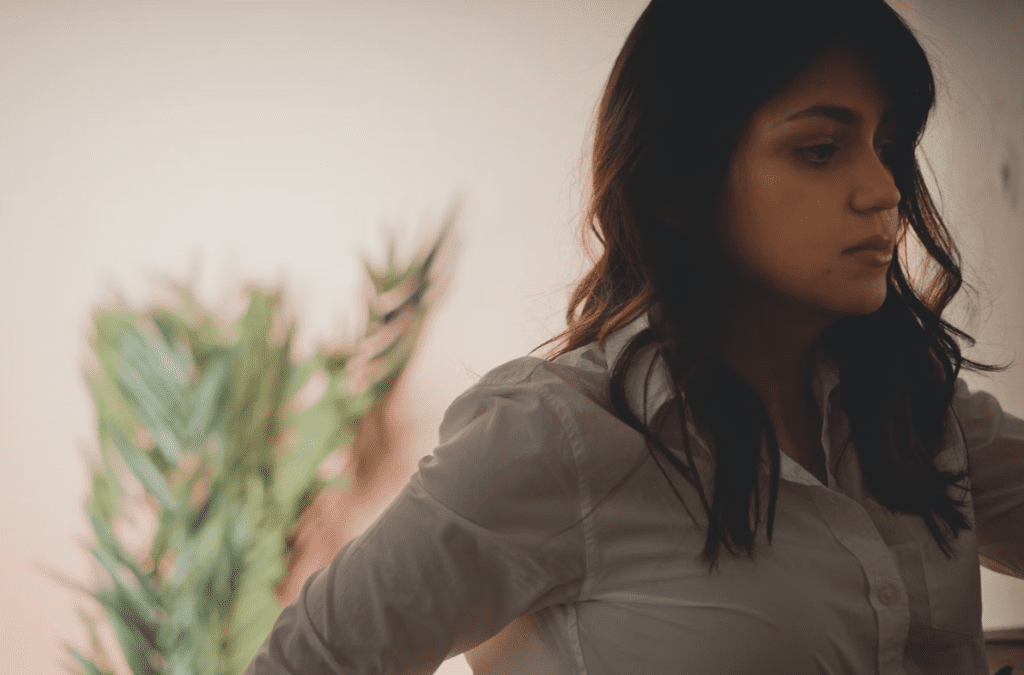 "My husband and I have always lived a stable life with 2 children (16 F (I'll call her Amanda) and 12 M (I'll call him James)). However, towards the middle of the global crisis, my husband lost his job, which was hard on a lot of the family.
My husband has been searching for a job but it's been difficult for him, and we have been a bit behind on bills recently and have been reaching out to family for support.
My 16-year-old daughter has always grown up in a good environment, she's gotten everything she's wanted and I and my husband have loved her unconditionally. However, in these tougher times, we've been drawing apart since I and my husband have been so busy focusing on work and having to cut back on spending. Amanda is not a spoiled brat and is okay with having to sacrifice shopping trips etc.
It would be hard for my husband and I to pay all the bills and Amanda is old enough to get at least a weekend job, so this week I brought up the topic of how she should get a job to help us because it's been hard for the family and for my husband and I to provide for both of our children.
However, that idea did not sit well with her at all and it grew into an argument. She argued I was ruining her teenage years and that she already has work, though most days I see her on the couch or on her phone. I wouldn't tell her in any other situation, but we really need the help in the house and I've told Amanda that she really needs to step up and help our family, to which she replied on how 'it's not her fault her parents can't provide for their own children' which really got me.
My husband thinks I should let it go but I believe Amanda is being extremely selfish, AITJ?"
---
4. AITJ For Rejecting My Stepsister?
"My dad married this woman called Leah when I was 14. Leah had a 2-year-old daughter at the time. My mom died when I was 8. I was never close to Leah or her daughter and my dad and I had a relationship that was not so great, so I moved out and didn't speak to them again.
Then a year after I moved out I got the call that my dad and his wife had died and Leah's daughter had no family who wanted to take her. Her mom's family said no, no bio father was known and my dad's family didn't want her either. I was mentioned to them as a sibling and they wanted to know if I wanted her.
I said no. Apparently, she was bounced around a lot but now has settled into a foster family.
Her foster mother knows about me and apparently so does Leah's daughter, who has told them I'm her sister. Leah's foster mother tracked me down on social media and said she wants to facilitate some kind of sibling relationship.
I told her we were not siblings, that I had barely known her and that she was a stepsibling I had not grown up with, and that I wasn't interested in one now.
I figured she would leave it alone, but she did not. Saying how her daughter missed me, and how she desperately wanted someone from her bio family, to which I explained yet again that I am not biologically related to her.
She said that I was still part of the nuclear family she had before her parents died. I told her I was not. She then told me I should be ashamed of myself for rejecting her, that her whole family rejected her, and how awful we all are. I told her to get lost. That I owed her the least because we were not family and that she should chase after Leah's family if she wanted to attack someone.
She accused me of being hostile. It was only when I was talking to a friend that she said that maybe the foster mother was just trying to give Leah's daughter some kind of connection to the people she called mom and dad and that I should have just ignored her instead of getting so mad about it because she's doing what nobody else wanted to do.
AITJ?"
---
3. AITJ For Being Angry At My Sister's Partner For Giving Me Seaworld T-Shirt?
"I am a Marine Biologist and I work in partnership with a facility that specializes in Orca Conservation. I won't name the facility as we're a small team and it will reveal too much personal information about me but I'm very passionate about this subject.
My younger sister has been seeing a man for a little over a year.
He seemed nice enough if a little immature but as they are serious I invited him alongside her to my birthday as it was only polite. The problem came however when I was opening gifts, he gave me one himself which surprised me as he didn't need to do that I thanked him and opened it only to find a Seaworld T-shirt.
He told me he knew I worked with Orcas and liked them so thought this was a good idea.
I was so angry with this that I shoved it back at him and told him to get out. He was surprised by this clearly not seeing what the big deal was clearly not seeing a problem, now, I seriously hope anyone with half a functioning brain here can see the problem but if not Seaworld does the polar opposite of my job and is a monstrous company that mistreats their animals.
I ended up kicking him out and the party took a sour note after that ending not long after. My sister has been texting me over this saying he'd only meant it as a joke and that it wasn't that big of a deal.
I'm still mad but maybe there was a better way to handle this, I could have been more polite but in the moment I just sort of lost it.
I do not see how anyone could see that as a joke, not with the public being well-informed at this stage of how bad this place is. To me it screamed of mocking my career and passion and not a joke, however, MAYBE I took my reaction too far. Maybe some people are that dumb.
EDIT: So for context, we're not in America.
This is not a case of him not knowing they're bad due to being taken in by the lies they work towards conservation. Seaworld is not a thing here so if you know about it then you know all the horror stories too. Not only this he had to go out of his way to import this t-shirt from America."
---
2. AITJ For Bringing My Baby To My Cousin's Wedding?
"My cousin lives a 6-hour drive from me and the rest of our family. A few months ago we all drove over there for his wedding. Due to limited space, no children were invited to the wedding except the bride's young nieces and nephews.
My baby was 10 months old at the time and I wasn't comfortable leaving him alone in an unfamiliar place with a stranger, which was a babysitter that my other cousins hired for their own kids.
So I decided to bring him to the wedding. I wrote on the RSVP that I was bringing him but he would be sitting on my lap and I would bring my own food for him. My cousin didn't say anything so I assumed that he was OK with it.
My baby cried at the ceremony but I quickly took him out of the room.
At the reception, I had him with me the whole time in a body carrier. He didn't make much of a fuss and I thought everything was OK.
After the wedding, my aunt (the groom's mom) confronted me and told me that I was rude for bringing my baby without permission. I explained that I wrote on the RSVP what I was planning to do but my cousin didn't object.
She said that my cousin and his bride had a problem with it but the bride didn't want to start any drama because she doesn't know me well.
My other cousin's baby was 7 months old at the time and my aunt said that he had no problem leaving his baby with the 'certified' babysitter and I should have done the same. And some of my cousins were upset because they thought that the groom gave me special treatment by letting me bring my baby and making them leave their kids with a babysitter. I didn't mean to start any drama. AITJ?"
---
1. AITJ For Telling My Daughter I Didn't Want To Be A Mother?
"In recent events (perhaps 2 weeks ago?), whilst touring across the country I was stuck driving for eight hours and I was exhausted however my daughter, 15, popped the question as to why I don't allow her and her brother to address me as 'mum' like most would. Usually in this situation (not the first time she asked), I use the excuse of how it would be easier for her to find me if she ever got lost in a crowd and I would be able to find her easier, but this time she continued to push for the real answer as she is now grown.
This was the same reason why I spilled to her the real reason.
For context I have never wanted children, being in my early forties when I had her and her younger brother was a choice of my partner as I gave in and complied with the idea. I never held a deep affection for them at first but as they grow I realize how much I truly love them.
Continuing on, I told my daughter that I never wished to be a mother and I'd much rather not be tied down to the lifestyle of it. I didn't think much of this as I was tired and just wanted to arrive at our destination.
I can't exactly recall the reaction she had, she only replied along the lines of 'So that's the real reason'.
I didn't believe that I might have been in the wrong for telling her when she was the one to push for the reason, however, later broke down after her dad joked about how he would be fine to allow her to call him dad (he was drinking that night). I admit, I did discuss I wanted him and me to be referred to by our names rather than the titles of 'mum', etc.
(before the birth of my daughter he was reluctant but allowed it) And my daughter came out saying how I have burdened her with my words and how she 'second guesses' her position as my daughter.
She began to spiral and overreact, asking why I would tell her that, if I love her, etc. Then began to say how she wants the intimacy of calling me mum and how she does not feel close to me.
We have never had a problem with how she calls me by my name and I thought she would only ask simply due to the curiosity of a growing person. She has yet to calm down and is still fairly tempered with me. It's been a few days and there remains a lot of tension whilst her father does not remember the events that took place while being wasted so I come here for judgment.
I love my children and I make an effort to make sure it's clear to them. AITJ?"
---
If you were in their position, what would you have done differently to prevent being viewed as a jerk? You must now choose which one you believe to be the jerk! Upvote, downvote, and comment on your favorite stories by signing up for a Metaspoon account. Click Log In at the top right corner of this page to get started. (Note: Some stories have been shortened and modified for our audiences)