YouTube, Guinness World Records
A lot of seniors have been proving that age is really just a number.
Meet Edith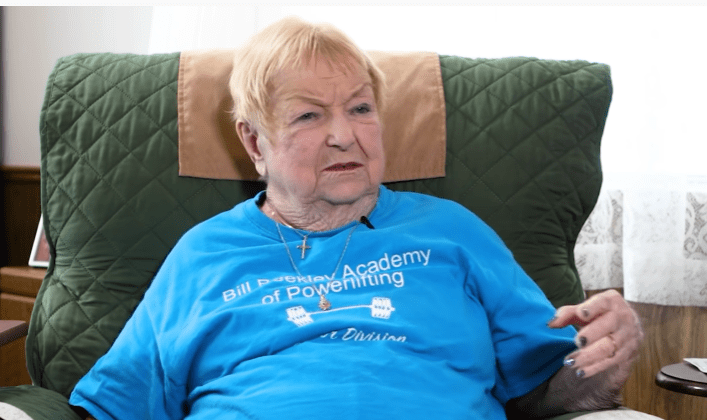 YouTube, Guinness World Records
Edith Murway-Traina of Tampa, Florida, celebrated her 100th birthday reflecting on her accomplishments in life.
Her Big Family
Pexels
She witnessed not only her great-grandchildren grow up, but even her great-great-grandchildren. She has five children, 11 grandchildren, 10 great-grandchildren, and two great-great-grandchildren in total.
A Record-Holder
Pexels
Edith has been enjoying the title of the Guinness World Record's World's Oldest Powerlifter in the female category.
It Started As A Hobby
YouTube, Guinness World Records
Powerlifting is a hobby that Edith hesitantly engaged in just nine years ago, but since then, she's been hooked, and it's kept her active and healthy.
Proving That She Can
YouTube, Guinness World Records
Edith said in an interview when asked what her motivation was, "I saw all these other ladies lifting weights, and it looked interesting. I picked up a couple of weights and had to prove to myself that I could accomplish this."
People Started Noticing Her
Pexels
She also said, "Once people found out I was in my 90s and I was doing all of these things, it got to be more noticeable. People got to pay attention a little bit more."
Bringing Home The Bacon
Pexels
Because of her motivation and drive, Edith became excellent in what she's doing and started bringing trophies home.
Back On Track
YouTube, Guinness World Records
Because of the pandemic, the doctors insisted she stops lifting or going to the gym for a while, so she backed off for a moment. Now she's starting from scratch and seeing what else she can accomplish.
Watch Edith's inspiring story that nothing's ever too late in the video below.
Watch Video Here: