YouTube, John Cooksey
Music captures the hearts of everyone, even babies.
Meet Alder
YouTube, John Cooksey
4-month-old Alder stole the hearts of many when he sang with his mom.
Capturing The Scene
Pexels
John, the one who posted the video, said that Doug, Alder's dad, came by to teach him some chords, and when little Ader tried singing too, he immediately grabbed a nearby camera to record the moment.
Awestruck At Mom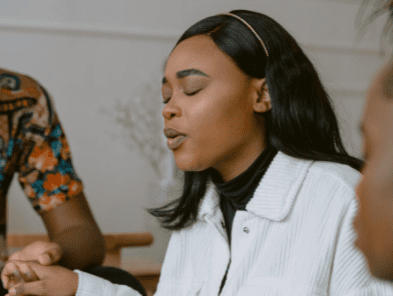 Pexels
Baby Alder seemed to have marveled at the voice of his mom, Annie, when she started singing.
So He Tried To Copy Her
YouTube, John Cooksey
Alder started opening his mouth to try to sing along with his mom. He was mimicking Annie's facial movements as she sang and even tried to sing the song as much as he could.
Little Wonder
YouTube, John Cooksey
Annie said, "The whole time I was singing, he was -" then she showed Doug what their baby was doing. "It was so cute!"
Melting People's Hearts
YouTube, John Cooksey
People on the internet have been gushing not only on little Alder's cuteness but even on Annie's incredible voice.
Positive Effects To Babies
Pexels
The Cognitive Neuroscience Society says that "these songs (lullabies) can increase a little one's attention and displays of positive emotion toward their mamas."
Forming A Bond
Pexels
ISeeMe also said that "Singing to infants and babies strengthens that bond between parent and child. And it heightens and regulates their sense of awareness and attention."
Watch how baby Alder tries to sing along with his mom in the video below.
Watch Video Here: