Sunny Skyz
Many people do good deeds all the time, but it's not every day that someone performs good deeds while hiding behind a superhero costume.
We'll Call Him "Batman of Santiago"
NDTV Food
The young man lives in Santiago, Chile, the country's capital.
He Serves Hot Food to the Homeless on a Regular Basis
Uwe Conrad
Each night, "Batman" makes and serves food to people on the streets.
Even During COVID-19, He's Performing His Good Deed
The virus isn't stopping him from making his rounds! Although, he does make sure to wear a face mask (apart from his Batman mask) to play his part.
He Wishes to Remain Anonymous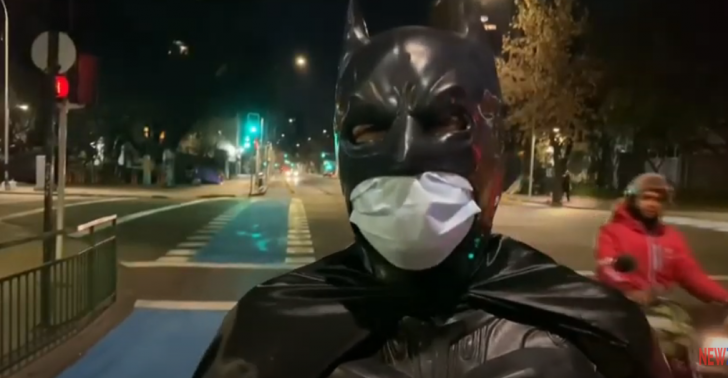 Do Good University
The unknown person behind the mask has earned local recognition for his kindness. Yet, he still wishes to not publicize his identity.
His Costume Has Another Purpose Too
Good News Network
Besides shielding his identity, it's his way of helping cheer up the people he interacts with each night.
One Recipient Has a Little Message to Share
"Look around you, see if you can dedicate a little time, a little food, a little shelter, a word sometimes of encouragement to those who need it," Simon Salvador said.
And the Recipient Was Incredibly Thankful
"It is appreciated…from one human to another."
The Public is Pretty Proud Too
Twitter
Many others, both local and on the Internet, have named him a "true hero."
If Batman Were Real, He Would Approve of This Man's Kind Gesture!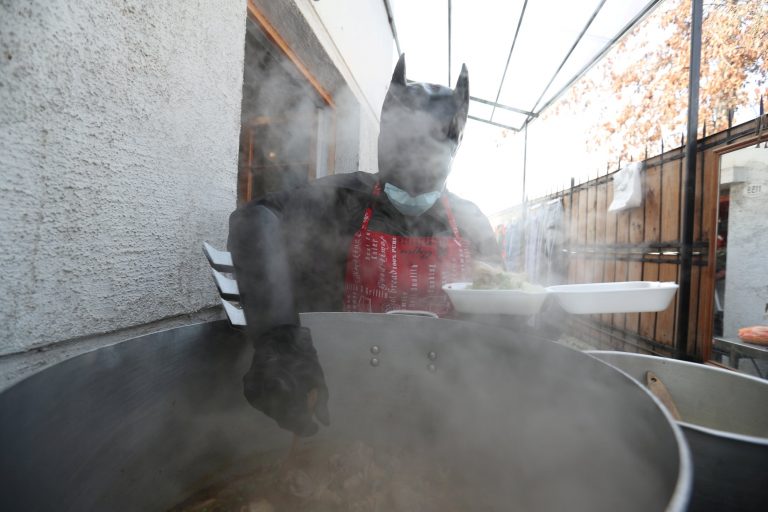 Evening Standard
Not only is he using his own time and resources to generously provide for others, but he's also risking his life on the street while making his deliveries.
People like this guy make the world a better place!
WATCH THE VIDEO HERE: