YouTube, Inside Edition
There's almost nothing an imaginative mind and creative set of hands cannot do.
Meet Georgie
Pexels
A woman named Georgie went to fashion school in the 1940s and was able to sketch some wonderful designs in her sketchbook.
She Had To Stop
Pexels
Sadly, when she eventually had a family, she had to drop out of fashion school to look after them.
Her Grandkid
YouTube, Inside Edition
Years passed and she now has a 27-year-old granddaughter named Julia, who knows her way around a sewing machine.
She's A Pro
Pexels
Julia learned how to use the sewing machine all by herself. She learned how to sew when she was in 6th grade, and now this skill has come in handy when she thought of a way to bond with her grandma.
Her Idea
YouTube, Inside Edition
Georgie has a beautiful collection of wonderfully sketched dresses. Her original plan was to have them sent out to magazines or displayed at her funeral when she's gone, but Julia didn't want to wait until then and decided to bring her grandma's designs to life NOW.
A Hard Work
Pexels
Julia spent around 2 months and about $300 making just one dress, but the fruit of her labor was something incomparable.
The Finished Product
YouTube, Inside Edition
She started posting videos on TikTok about her showcasing the dresses she had made to her grandma who designed them. Of course, Georgie was incredibly happy to finally see her sketches in real life.
A Sweet Story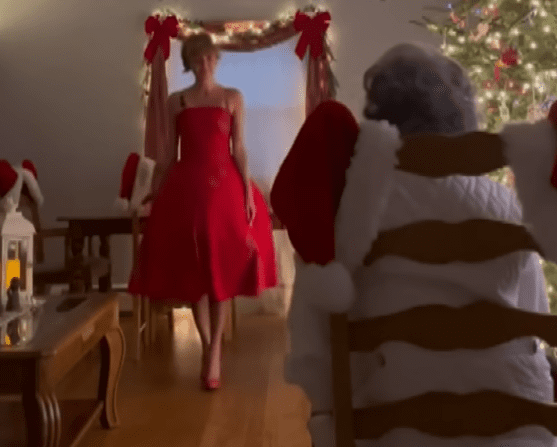 YouTube, Inside Edition
Georgie finally has a sweet memory to carry forever about how she used to be passionate about fashion designing during her early years. She said, "I thank you because that's just lovely and it feels so nice to see something that I drew so many, many years ago."
Watch how Julia brought her grandma's designs to life in the video below.
Watch Video Here: