Facebook, Trina Huff Preece
For many high school girls, prom is one of the events they look forward to on the school calendar.
Meet Isabelle
Facebook, Trina Huff Preece
Isabelle Knowlton uses a wheelchair and is mostly non-verbal so finding a date for prom is quite hard for her.
She Got Ditched
Pexels
She was looking forward to prom night until she got let down at the last minute by a date who canceled on her.
Looking For A Sub
Pexels
Syndi, Isabelle's mom, made a short Facebook post together with a photo of the prom flyer and a beautiful picture of her daughter that says, "Are there any young men that might want to attend the special needs prom with this gorgeous girl?"
A Lot Of Volunteers
Pexels
Syndi's post received a lot of responses that she ended up being overwhelmed with six guys who wanted to take Isabelle to prom.
The Lucky Guy
Facebook, Trina Huff Preece
In the end, Syndi chose Carson Preece to be her daughter's date.
Proud Mom
Facebook, Trina Huff Preece
Carson's mom, Trina, explained what led to her son's choice. She said, "I read him a Facebook post about a mother of a 16 yr old girl with special needs, looking for a date for her daughter to go to her school prom. He said, 'Mom, I will do it!'."
Instant Chemistry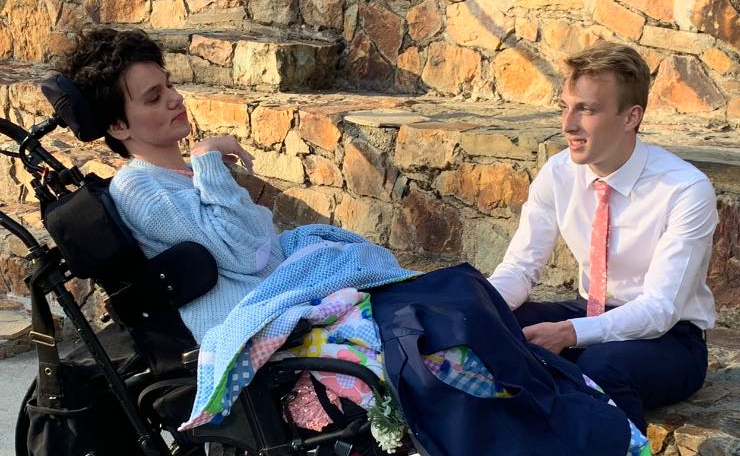 Facebook, Trina Huff Preece
Carson met Isabelle the day before prom to help decorate her room. Trina said, "There were a few times when her eyes met Carson's and she lit up like the 4th of July… and, well, so did he!"
Dream Come True
Pexels
Syndi talked about the favors that other members of the local community had offered. One person purchased the tickets while another took care of hair and makeup. There's also someone who purchased flowers for Isabelle.