YouTube, The Dodo
Unexpected friendships are probably the best ones because you don't see them coming.
He Became Lonely
Pexels
A mailman who loved his dog dearly got a big hole in his heart when his pet passed away.
A Day In His Life
Pexels
As a mailman, he comes across all kinds of dogs along his route and Moose is one of those.
A Friendly Dog
YouTube, The Dodo
Moose is a Golden Retriever who decided he wanted to know more about the man who would drive by their house every day and deliver mail to his parent.
Waiting For Him
YouTube, The Dodo
At first, Moose would watch the mailman from a distance, but eventually, instead of just watching him, he decided he wanted to become his friend.
His Usual Spot
Pexels
Moose would sit by the window or the front storm door while waiting patiently for his friend to arrive. He knows when the mailman is getting close because he always arrives on time.
He's Always Excited
YouTube, The Dodo
As soon as this mailman gets out of his truck, Moose would immediately run toward him. He's eager for a head scratch and a lot of hugs.
A Connection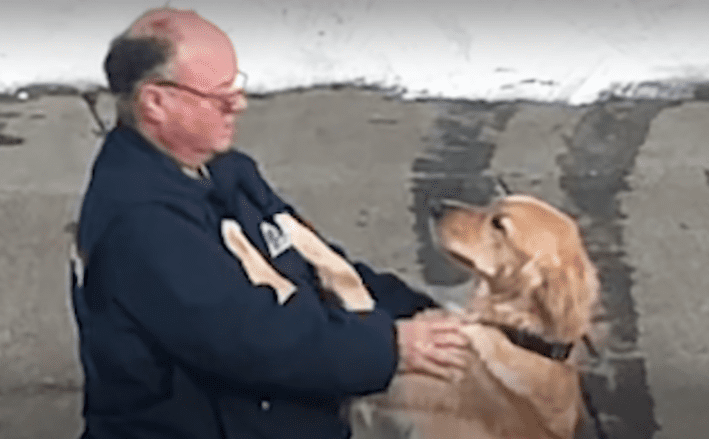 YouTube, The Dodo
Moose wants to be as close to the mailman as possible. It's almost as though he senses the man's sadness.
Making A Difference
YouTube, The Dodo
Every day, Moose is there to greet the mailman. We're not sure if he ever decided to get another dog, but hopefully, Moose made enough of a difference that he'll at least consider getting one again.
Watch the adorable friendship between a Golden Retriever and a mailman in the video below.
Watch Video Here: