YouTube, Michelle A
Traveling is a lot more fun when special events happen during the flight.
Special Passengers
Pexels
When a pilot on a plane announces a "special passenger" on board, he's either referring to a birthday celebrant or a frequent flyer member.
A Former Flight Attendant
Pexels
In January, on a United Airlines flight, Michelle A was traveling with her mom who had been a Capital Airlines flight attendant 60 years ago.
Her Priority
Pexels
Michelle A's mom quit her job before the airline merged with United Airlines to focus on raising her three children.
A Special Announcement
YouTube, Michelle A
While waiting for the plane to take off, the pilot on board made an announcement, "If you were a Capital Airlines stewardess, would you mind raising your hand?" Michelle's mom looked at her and raised her hand while saying, "Oh my God."
Greatest Mom Ever
YouTube, Michelle A
Everyone started clapping as the pilot continued praising Michelle's mom for being "the greatest mom ever," to which the old lady jokingly replied, "greatest mom ever, me? Come off it," while tossing her hand.
A Big Surprise
YouTube, Michelle A
In no time, the pilot can be seen walking down the aisle toward Michelle's mom. It turns out the pilot is Michelle's older brother who followed in the footsteps of his mom, becoming a United Airlines pilot.
Mama's Boy
YouTube, Michelle A
The pilot then walked right up to his mom and leaned down to give her a big hug and a sweet kiss, saying, "Love you".
Flying Runs In The Family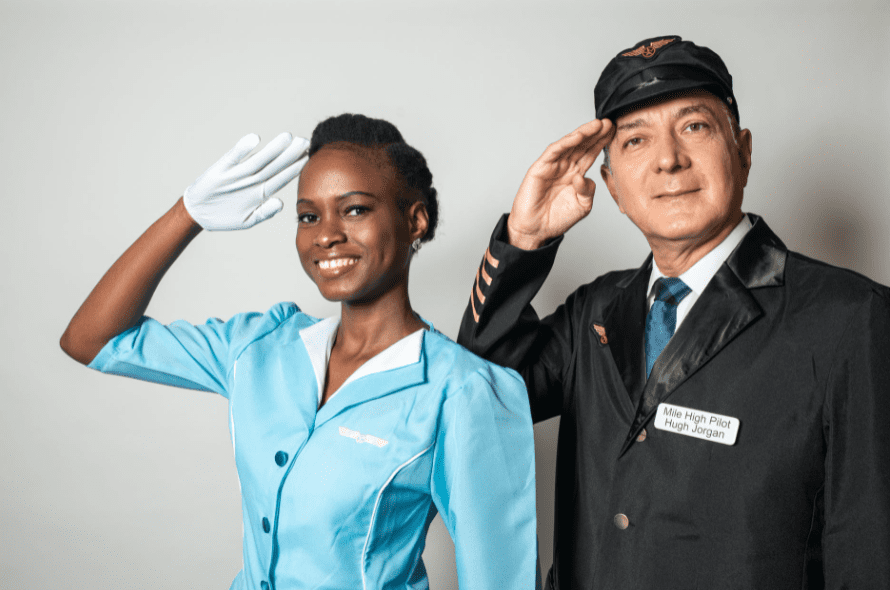 Pexels
Their mom replied, "You had the greatest dad ever," then turned to those sitting beside her and said, "His father was a pilot."
Watch Michelle and her brother's sweet surprise to the mom in the video below.
Watch Video Here: