People Expect To Hear From Us After We've Read Their "Am I The Jerk" Stories
Unsplash
No matter how hard you work to develop into a good person, there will inevitably be times in life when you are stretched to the limit. People may form unlikable impressions of you if you respond in a way that negatively affects other people's feelings after you were forced to make a difficult decision. Here are some stories from people who are pondering whether or not they really are jerks. Continue reading and tell us who you believe to be the true jerk. AITJ = Am I the jerk? NTJ = Not the jerk WIBTJ = Would I be the jerk? YTJ = You're the jerk
18. AITJ For Turning Down My Daughter's Thanksgiving Invitation?
Unsplash
"My daughter is in her 20s with a kid of her own and has her own place although I provide them with partial financial support. The baby's dad is not in the picture but she has a new man. I adopted 'May' out of foster care as a teen, so I didn't raise her and she has stronger emotional ties to her bio-family which is normal.
She almost always spends holidays with bio-family, an SO's family, or a friend's family instead of me. In fact, we've only spent a couple of holidays together in the 7 years since she was placed with me. She prefers to stop by, pick up her gifts and leave.
She has almost never given me a holiday gift or card although she gives lavishly to her bio-family and her friends' and partners' families.
May likes to set me up for humiliation. She likes to make a big deal out of accepting an invitation from me, then not showing up or calling.
She likes it best if I'm left with a big bill, an unused ticket, or an empty table. The more other guests see it, the better she likes it. In fact, enough other people saw her pull that stunt enough times, they got the idea that they should stand me up too, or wander in late whenever.
I take a lot of effort to cook a good meal so it sucks to be stood up.
In 2019, the last time I hosted Thanksgiving, May, and her partner stood me up again along with another couple. A third couple showed up 45 minutes after I started putting the food away because nobody was coming.
I decided I would never host another holiday meal again. Instead, I travel like I did before I decided to adopt. I told May that she was an adult and could do what she wanted on holidays but I was not going to let her treat me badly anymore.
This year something came up and had to cancel my travel plans and stay home, but my niece invited me to T-day at her house and I accepted. Yesterday May invited me to T-day at her new partner's family's house. I turned it down because I'd already accepted my niece's invitation and there was a time conflict.
Also, back in 2017 May and a different guy invited me to a holiday dinner at that guy's family's house, but they hadn't told the hostess (whom I had never met). I showed up uninvited like an idiot with a bottle of wine.
I have never met this new guy's family either so I figure it might be the same prank again. The setup is identical.
I may be the jerk since my daughter is mad and I could have canceled with my niece. It is also possible that May has matured and wants to share a holiday for real.
Edit: I should spell out that the financial support I provide to May is in the form of supplies for the grandbaby, occasional shared treats like a meal together, and gradual funding of a 529 college education fund for the grandbaby that May cannot access even to check the balance.
I am not handing May . I learned that lesson years ago the hard way. Nor do I lend May anything. Same reason. But I am not going to lie and say I provide no financial support."
Another User Comments:
"NTJ. Keep the niece's rsvp.
You committed to her first anyway. But also if your 'daughter' wants to mend the relationship, she needs to do it on regular days and not just on holidays. But, to be honest, I doubt she really wants to mend or fix anything for the better.
You may want to consider reducing support to her, she's an adult and she has other supports she can lean on that appears to be what she prefers anyway." MsPennyP
Another User Comments:
"NTJ – Have thanksgiving with your niece and enjoy the day.
May has some issues and I can guarantee that she's designed something to make you look stupid. Even declining the invitation would have her saying you didn't want to see her. This is something you can't win.
If she's in her 20s and you've only had her for 7 years this means that she would've been at least 15 or 16 when she moved in with you.
Was it a formal adoption? It seems fast, especially as she seems to have a very strong bond with her bio family. To the point where I'm confused why she was placed with you in the first place as it seems that family could've taken her in.
The fact she was even in the foster system usually means there's a big issue somewhere. Does she have any diagnoses?
Regardless, she's an adult. Time to cut the apron strings to someone that only seems to want to hurt you. It doesn't sound like she wants to be your daughter.
She just wants to humiliate you and perhaps like the financial support that you give her. Perhaps it's time to walk away and let her bio family pick up the slack." KitchenDismal9258
Another User Comments:
"NTJ, you've already rsvp'd to another event. You'd be rude to then switch it up to run to an event where you are only being invited by someone who is a guest, AKA someone who shouldn't be inviting other people along at all, who is more than likely either going to set you up to not be invited or to be disrespected.
Honestly, it sounds like the core issue here is that you should take the money that you are spending on her, and put it towards therapy so you can deal with why you are continuing to run to someone who treats you so poorly and only has a relationship with you based on money. You need to go no contact, put in the work toward that." JCBashBash
---
17. AITJ For Arguing With My Wife When She Canceled On Christmas Over Her Cookies?
Unsplash
---
16. AITJ For Not Wanting To Babysit My Brother's Kids?
Unsplash
---
15. AITJ For Interrupting My Partner?
Unsplash
---
14. AITJ For "Manipulating" People?
Unsplash
---
13. AITJ For Telling My Mother-In-Law What To Post And Not To Post About My Pregnancy?
Unsplash
---
12. AITJ For Blaming My Wife When The Cat Peed On My Clothes?
Unsplash
---
11. AITJ For Hiring a Cleaner For The House?
Unsplash
---
10. AITJ For Not Reacting When My Cousin-In-Law Kicked My Husband Out Of The Room?
Unsplash
---
9. AITJ For Telling My Friend To Stop Asking About My Personal Life?
Unsplash
---
8. AITJ For Avoiding My Friend Because Of Her Child?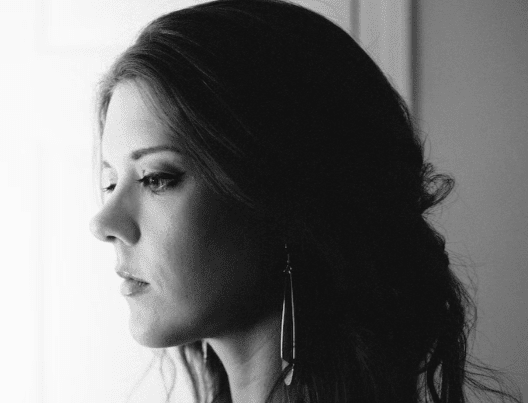 Unsplash
---
7. AITJ For Wanting My Dad To Return My College Fund?
Unsplash
---
6. AITJ For Going Off At My Sister When She Tried To Offer Me Her Milk?
Unsplash
---
5. AITJ For Being Mad When I Found Out My Brother-In-Law Uses My Towel?
Unsplash
---
4. AITJ For Getting Back At My Father?
Unsplash
---
3. AITJ For Being Upset When My Husband Made A Car Trade Behind My Back?
Unsplash
---
2. AITJ For Spending Some Funds From Our Joint Account?
Unsplash
---
1. AITJ For Prohibiting My Wife From Driving?
Unsplash
---
Be sure to consider all options before making a decision. So, who do you believe to be the jerk? Decide for yourself! Upvote, downvote, and comment on your favorite stories by signing up for a Metaspoon account. Click Log In at the top right corner of this page to get started. (Note: Some stories have been shortened and modified for our audiences)