People Expect To Hear From Us After We've Read Their "Am I The Jerk" Stories
Unsplash
No matter how hard you work to develop into a good person, there will inevitably be times in life when you are stretched to the limit. People may form unlikable impressions of you if you respond in a way that negatively affects other people's feelings after you were forced to make a difficult decision. Here are some stories from people who are pondering whether or not they really are jerks. Continue reading and tell us who you believe to be the true jerk. AITJ = Am I the jerk? NTJ = Not the jerk WIBTJ = Would I be the jerk? YTJ = You're the jerk
18. AITJ For Blaming My Wife When The Cat Peed On My Clothes?
Unsplash
"We have a cat that is about 7 months old. We recently found out that he likes his litter really clean.
A few days ago he peed on our bed right before my wife left for work. I was already at work and could only offer her moral support over the phone.
So she stripped the sheets off the bed and threw them in a clothes hamper in the closet. I had a few shirts and pairs of shorts scattered across our bedroom, so I asked my wife to just throw my clothes in a closet, or bedroom – just somewhere the cat couldn't get to them.
I come home from work a few hours later and our apartment reeks of cat pee. I go into our bedroom to look at where the car peed on our bed and I see my clothes in a pile in the corner… and they were wet with cat pee.
I was furious. I asked my wife to put my clothes somewhere where they wouldn't get peed on. But she just put everything in a corner. I called her and told her how mad I was and asked why she thought just putting my clothes in the corner was a good idea.
She just told me she was sorry and that I was being mean to her.
I called her after I had calmed down and I apologized to her. But looking back a few days later, I think I was justified in being mad, she says she made a simple mistake and I shouldn't be upset.
So, AITJ?
EDIT: So, a few shirts and a couple of pairs of shorts on the floor make me the jerk? Everybody else always puts all their clothes away? I guess my wife really is the jerk too because she does the same thing.
My clothes just got peed on.
My wife and my vet say two large litter boxes cleaned once a week are fine. The apartment doesn't smell bad at all the way we do it.
I did not get re-mad at her. I've been thinking about it for a few days because I'm trying to learn from my mistakes.
But I do think I'm justified in being mad because she knew our cat had a pee problem and I have no idea why just shoving clothes in a corner would keep the cat from peeing on them."
Another User Comments:
"YTJ
Listen, if you know the cat pees on stuff, then don't leave stuff out if you don't want it peed on.
Your wife isn't the only one who knows the cat pees on things, isn't the one who put your clothes out in the first place, and didn't tell the cat to go pee on your clothes. Shouting at or blaming her doesn't get your clothes un-peed on, either
Take it, learn from it, put your stuff in the wash, and sigh about how you'll make sure you remember to put your stuff somewhere covered next time.
Then repeat this in a week when you inevitably forget and the cat pees on your stuff again.
I do get your frustration, I do. We have a fussy cat who will pee on anything if one of the other cats dumps in the various litter boxes before her.
I've forgotten jackets out before and been infuriated to find them damp after work. Bad things happen, and it's annoying. But I promise you, turning it into a needless fight won't help." MelodicScream
Another User Comments:
"Everyone sucks here.
I understand why you would be mad given you did make a simple request of her.
It was poor planning on her part…
BUT
Poor planning on your end does not constitute an emergency on her end.
You know you have a cat who pees if the litter box isn't extra clean. It only takes maybe a minute each day to put your used clothes in a hamper.
You're an adult. Also, unless you have an allergy then you can help clean the litter boxes more often. Regardless of what the vet says, some cats have personalities that don't wait a week for cleaning." bloodsong07
Another User Comments:
"YTJ.
She was also trying to leave for work (or somewhere since she wasn't home when you got home) and had to deal with this situation quickly.
You weren't there, so you don't get to yell at her for not doing everything perfectly.
And yes, you are a jerk for leaving clothes on the floor. One item, sure, but you have multiple items strewn on the floor with a cat you KNOW is not using the litter box properly, and even if you didn't, this is the result of you being messy and you don't get to pass that blame on to her.
And by the way, this was an accident all the way around. You both are still figuring out your cat's issues, you were at work so couldn't help, and your wife did the best she could. No one got harmed or was injured, you just need to do some laundry.
But instead of just being like 'thanks for doing the best you could babe, I know this morning was rough' you were selfish and even called her while she wasn't even home yet to yell at her, over some cat pee on clothes you don't even care enough about to hang up.
You yelling at her is what makes you the jerk. What you should have done is just pick up the clothes and start a load of laundry, knowing your wife already had to deal with a mess this morning." mfruitfly
---
17. AITJ For Telling My Mother-In-Law What To Post And Not To Post About My Pregnancy?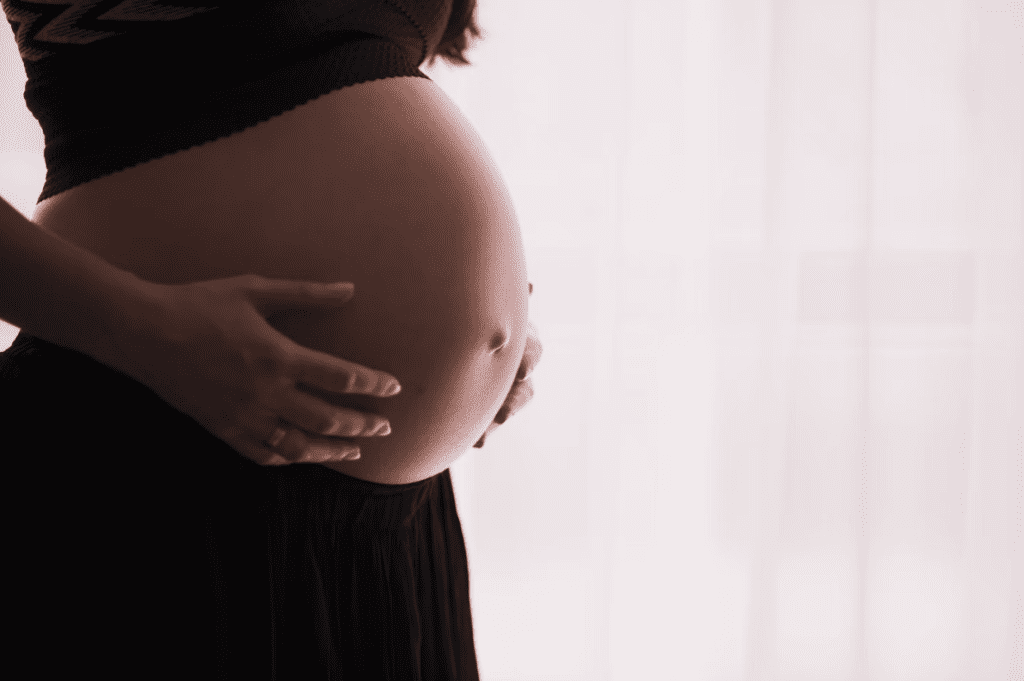 Unsplash
---
16. AITJ For Turning Down My Daughter's Thanksgiving Invitation?
Unsplash
---
15. AITJ For Arguing With My Wife When She Canceled On Christmas Over Her Cookies?
Unsplash
---
14. AITJ For Not Wanting To Babysit My Brother's Kids?
Unsplash
---
13. AITJ For Interrupting My Partner?
Unsplash
---
12. AITJ For "Manipulating" People?
Unsplash
---
11. AITJ For Not Reacting When My Cousin-In-Law Kicked My Husband Out Of The Room?
Unsplash
---
10. AITJ For Hiring a Cleaner For The House?
Unsplash
---
9. AITJ For Telling My Friend To Stop Asking About My Personal Life?
Unsplash
---
8. AITJ For Avoiding My Friend Because Of Her Child?
Unsplash
---
7. AITJ For Wanting My Dad To Return My College Fund?
Unsplash
---
6. AITJ For Going Off At My Sister When She Tried To Offer Me Her Milk?
Unsplash
---
5. AITJ For Being Mad When I Found Out My Brother-In-Law Uses My Towel?
Unsplash
---
4. AITJ For Getting Back At My Father?
Unsplash
---
3. AITJ For Prohibiting My Wife From Driving?
Unsplash
---
2. AITJ For Being Upset When My Husband Made A Car Trade Behind My Back?
Unsplash
---
1. AITJ For Spending Some Funds From Our Joint Account?
Unsplash
---
Be sure to consider all options before making a decision. So, who do you believe to be the jerk? Decide for yourself! Upvote, downvote, and comment on your favorite stories by signing up for a Metaspoon account. Click Log In at the top right corner of this page to get started. (Note: Some stories have been shortened and modified for our audiences)