People Want Us To Hold Them Accountable For Their "Am I The Jerk?" Stories
Unsplash
Respecting the feelings, boundaries, and rights of others is crucial for a harmonious society. Being a jerk disregards these fundamental aspects and can lead to conflict and resentment, and these people don't want to live a life full of hate from other people. They want to take the first step toward a brand new life of goodness by identifying the bad things they might have done to others in the past. Read their stories below and tell us where they went wrong. AITJ = Am I the jerk? NTJ = Not the jerk WIBTJ = Would I be the jerk? YTJ = You're the jerk
22. AITJ For Not Signing Over The Check To My Late Husband's Mother?
Pexels
"My husband died suddenly leaving me to raise our two children who were 12 and 15 at the time. He was a great father who took very good care of us when he was alive. He left enough money for me to raise our kids and pay for their education.
He specifically left 80% to me and 10% to each of our children to receive when they turn 18. Despite the money he left, I still work 2 jobs to maintain the lifestyle we had when he was alive.
The day he died, his mother demanded I sign over the check to her immediately.
I told her I would not. She said she was entitled to it because she was his mother. His friends and family disagreed with my decision to keep the money for what my husband left it for, our kids. They called me selfish for not giving his mother the check and have not spoken to me or the kids in over 2 years.
His mother and family have started several foundations in his name to collect funds for their own agendas and even sell merchandise with a logo they created using his name. Not one cent has gone to our children. AITJ for doing what my husband wanted?"
Another User Comments:
"NTJ, for Pete's sake…
You're referencing percentages, which leads me to assume he had a will prior to his passing that delineated who was to receive what.
That's the end of it. Screw her.
It is frankly bizarre for me to imagine a mom asking for resources from a child when it's all supposed to trickle downward; under typical circumstances, she would have passed first and left her assets to either her partner (sounds like he has already passed) or your late husband and his siblings, who would then pass what they were given on to their partners and children, and so on.
It is definitely worth pursuing whether you have legal recourse in response to the foundations they have established in his name without your permission as his surviving spouse.
Sorry for your loss, and for the mess." MaybeSometimesKinda
Another User Comments:
"NTJ… It is crazy how death brings out the true nature of a person.
Greed is the most ugly thing in the world. It shows how greedy his mother and family are and how she has no concern for the well-being of your children. If I was you, I would report all the fundraising things online as fraud and have them arrested for theft from other people.
You do have the right set of mind by making sure your children will be taken care of. I would not worry about the relationship between the grandmother and your children. They are old enough to see how she and her family really are.
The best thing you can do is keep your head up and know that you are doing what your husband wanted you to do." EmploymentSame8664
Another User Comments:
"NTJ. Truthfully, he knew what they were like, and that is why he specifically left you 80% and your children each 10%.
His parents have no right to anything left to you or your children. How does anyone expect you to raise his children if the money he left goes to his mom?
As to the foundations they have created, are any of the funds they are collecting benefitting anyone other than themselves? Are these truly philanthropical foundations or just money grabbing for their own personal lifestyles? If they are doing something illegal in your late husband's name, maybe they should be reported before some scandal is attached to you and your children." TimelySecretary1191
---
21. AITJ For Holding A Grudge Over Stolen Food?
Pexels
"I work in an office with a shared kitchen, and I usually bring my lunch from home. Recently, I noticed that some of my food has been going missing, and I suspected that my coworker might be the culprit.
One day, I caught my coworker in the act of eating my sandwich.
I confronted them about it, and they claimed that they thought it was theirs and that it was an honest mistake. I didn't believe them because they had been taking my food for weeks and it didn't seem like a coincidence.
I told my coworker that I didn't appreciate them taking my food without permission and that it was causing me inconvenience and financial loss. They apologized and promised not to do it again.
However, I still felt angry and resentful toward my coworker, and I started to avoid them at work.
My other coworkers noticed the tension between us and suggested that I should forgive and forget. They said that it was just food and that I shouldn't hold a grudge.
Now I'm wondering if I overreacted by confronting my coworker, even though they claimed it was a mistake.
So, AITJ for confronting my coworker about eating my food?"
Another User Comments:
"NTJ. I seriously don't understand how there are people in this world that eat other coworkers' lunches. And like not just once!!! No way one does not know exactly what food is theirs and what isn't.
Ugggh this is so irritating.
But screw confronting them and making it awkward on your end. I would have spiked that food with ghost peppers, laxatives whatever and taught them a good lesson. Then they could sit in the awkwardness knowing you know and did something about it too.
Perk – the innocent coworkers are none the wiser." Aromatic_Map_6606
Another User Comments:
"NTJ, you have the right to suspect he was taking your food all these weeks (I sorta doubt that multiple people were taking your food, so), but be open to the possibility that others were taking it too.
Also, did you mention someone's been taking your food for weeks and confront him about that too? Or does he/everyone think you're mad about a one-off? Either way NTJ but if he thinks this is over a one-time thing then might be a bit much to stop talking to him completely but if you made it clear that this wasn't the first time, I'd say your response is more understandable, but I'd still try to move on if he does stop taking your food." User
Another User Comments:
"NTJ.
Once could be an honest mistake, if you both brought the exact same frozen meal or the same type of peanut butter sandwich or something. If it happens several times, that's not a mistake anymore. You should have asked to eat their sandwich since there should still be a sandwich in the fridge if your coworker made an honest mistake.
Anyway, I wouldn't want to be friendly to someone like that either. Your coworkers claiming it's just food will be singing a different tune if their lunch gets taken." Thesafflower
---
20. AITJ For Letting Our House Become Dirty?
Pexels
"I (F25) have been living with my partner (M27) for about 5 months. Throughout the months, I've realized that I am doing nearly everything at home. I work hybrid full time and my partner works part-time from home so he is at home every day the whole day.
He usually stays up at night and sleeps just before I go to work, so I always wake up to a messy living room and kitchen. I am also the one who cooks, cleans, launders the clothes, and goes grocery shopping.
I only realized that I am doing everything a few weeks ago. I have talked to him about this issue a lot as I am starting to feel really tired but he always says that he helps me enough and that I should stop complaining.
So, three weeks ago, I decided to stop doing everything completely. I stopped cooking, going to buy groceries, and maintaining/cleaning the house. I only cook for myself dinner and do my own dishes and laundry but nothing else. I wanted to see if my partner was going to realize and step up.
In the course of three weeks, no one has been going to buy groceries, so I have been eating the only thing we have at home which is pasta. No one has cleaned the house once, and a pile of dirty laundry (his) has formed.
I can already see some mold forming in our bathroom and our kitchen is extremely dirty and smelly.
I refuse to clean everything. It would take hours and I don't see why I should be the one doing it. My partner has been complaining a bit that I haven't been cooking for him but I told him I was too busy with work (which is true).
He has been mostly ordering food every day but has been skipping meals a lot as there is barely any food at home, he has been losing weight (and he is already pretty skinny).
The state of our house is degrading and I honestly feel disgusted living here, but I am done doing everything by myself.
I realize that this is really petty. I have told this to a few of my friends and while they are acknowledging the fact that I shouldn't do everything at home, they are saying I am wrong in not cleaning a bit or buying some fresh food.
As I said, the state of the house is degrading and mold is forming, and my friends are saying I can't just not do anything about this and I should at least make sure we live in a hygienic place. I agree, but I won't do it by myself.
So, AITJ for not doing anything anymore?"
Another User Comments:
"NTJ. Also, you're not compatible. He's working a part-time job outside of interviewing for a full-time job he should be contributing at minimum equally to the household. The fact that he's lamenting that you haven't made him dinner after not making you dinner once or even picking up after himself shows his expectation of you going forward.
If you had a sit down with him and talk to him about it he may change for a few weeks but ultimately this is who he is. Unless I'm missing what he is contributing to your relationship, I think you need to move on." northshore21
Another User Comments:
"NTJ – he needs to step up.
This isn't sustainable though. At some point, you may have to decide what happens next. He isn't 'helping' when it's his own home! He should be cleaning anyway. It's not your responsibility to clean and for him to do you a favor and help occasionally!
If he refuses to clean (either laziness or sexism, not sure which), then at some point you'll have to decide whether you want to do all the cleaning, live in a gross place, or leave the relationship.
I hope he steps up, but might be a good idea to think about what you'd do next if he doesn't." Think-Professional-2
Another User Comments:
"NTJ. I missed the part where you explained why you are living with this person at all or even in a relationship with him.
Instead of saying you're not cooking or whatever because you're busy at work, you should tell him the truth, that you're not his mother or his servant, & you're done. I think you're best off, depending on your lease, to break up & move out.
For your information, you could have known he was a jerk when he said that doing chores was 'helping' you. That alone said that he saw cooking & cleaning as your job, not his, & that anything he did was a favor to you." YMMV-But
---
19. AITJ For Not Wanting To Share An Apartment With My Cousin Anymore?
Pexels
"I (f27) live alone in a two-bedroom apartment. My cousin (f28), who I've never met before and didn't even know existed, decided to visit the country we live in and now is thinking about staying permanently. My parents are remodeling their house, so my mom manipulated me into letting her stay at my place by saying she has nowhere else to go if I didn't agree.
I decided to go back to school full-time because if I get more training in my field, I can double my income and buy a house without anyone's help.
I cut back on working and can barely afford to take care of myself.
I've paid for everything for my cousin who doesn't work or uses her own money. My parents aren't helping and expect me to pay because I have a 'good' job. I use Hello Fresh to save time on my meals. My cousin just threw out almost 3 weeks' worth of food while I was at work.
She refuses to use the dishwasher and uses a lot of water to wash 3 things and breaks my dishes. She reorganizes and moves things when I'm gone. I charge my laptop overnight in the dining room because she is staying in my office.
She keeps plugging out my laptop. I pay for groceries so she can eat what she wants, and she keeps trying to force-feed me her food.
I've talked to my mom about it, and she keeps making excuses for her. Now, I'm stuck in this situation and stressed.
I just got a second job to afford all of this. I graduate next year and I'm moving, it's only been a month, I don't think I can do a year."
Another User Comments:
"NTJ, your cousin is so disrespectful in so many ways.
And I'm sure this isn't even everything. She's not acting like a proper house guest and she won't be doing so even if she pays rent. Even if she would pay, she would keep disrespecting you and your stuff. Don't make her pay rent, because then it would be even harder to kick her out.
This is not healthy for you, your wallet, and your mental health.
You've let your mom guilt trip you into taking her, let this be a wise lesson to be your own person and stand up for yourself even if it's against your parents' wishes." SgtPeanutButterno1
Another User Comments:
"NTJ, OP.
You're a grown adult with your own place & absolutely have every right to tell your cousin that she can no longer stay at your place. She pretty much came to just mooch off of you & take advantage. She's not pulling her weight.
She's not contributing financially, & she is outright disrespecting you in your own home by throwing out your food, moving & uncharging your laptop & not being careful using your belongings. On top of that, your parents manipulated you into this situation & aren't offering to help you by offering you any money all under the guise that you can afford it all the while you're trying to better your life & career by finishing school.
If you could afford it, you wouldn't have had to get a second job on top of your already busy schedule.
Please, don't be a doormat just because she is 'family'. Let her & your parents know that you'd rather her not stay with you any longer & give her a short time-frame to find other suitable arrangements.
And if you don't plan on allowing her to stay, do not accept any money from her as once she pays anything, it can make it more difficult to get her to leave. Right now, she's still a houseguest. Give her a time frame to leave & stick to it.
If she doesn't leave willingly, take action by contacting proper authorities." NRoszxO
Another User Comments:
"NTJ
Find out which relative assisted her in coming to your country. They are the ones who are legally & morally responsible for her. Pack her stuff and drive her over to their house and tell them you will turn her in to immigration unless they take her back.
Tell them you didn't bring her over, and that you can barely support yourself and cannot support her too.
If this doesn't work, since your mother is who volunteered you without asking, then drive her over to your parents' home and tell your mother you've already done your part by helping.
That you didn't bring her over and you took her to XX (whoever brought her over) and they won't take her back. Either your mom takes her back or your next stop is immigration because you can hardly support yourself and cannot support her.
It is not your responsibility to allow her to live with you, or to pay her way in life. She apparently doesn't work and may not have the skills to work so you may be stuck paying & living with her for years." Gladtobealive2020
---
18. AITJ For Making My Sister Walk Home In The Cold?
Pexels
"I (21M) have a sister (17F) who usually gets a ride home from school. This ride home from school is given by one of my parents about 99% of the time (they're both older and pretty much retired so they have free time).
I'm in university currently doing my last year of a pretty heavy science degree. I live at home because my uni is fairly close. My sister thinks that because I live at home and don't have a job this means that I have no responsibilities and infinite free time.
This truly isn't the case but I never saw a point in arguing it so I didn't bother to contest it when she makes her little comments at me (you are lazy etc.).
Last week she wanted a ride home from school from me.
At first, she texted me 'heyyyyyy OP can I pleaseeeee get a ride home from school'. She texted me this around 2 hours before school would be let out so I told her that I wasn't sure because I was at the library but that I would think about it.
Around an hour later she texted me again 'I really don't see why you can't give me a ride it's not like you have any real obligations'. I responded with basically the same thing saying, 'I'm not sure if I can'.
Finally, about a half hour before school let out she said 'OP it's literally freezing out. Don't be a jerk and drive me home'. I caved and left the library to drive her home
On the ride home, I commented that the weather was actually pretty nice (about ten degrees Celsius with a bit of a drizzle).
It's clear she took this as an insult or something because she responded with 'Oh my god you're so lazy, you don't even have a job. Stop complaining and just drive'. Something about this particular comment set me off. So I pulled over and told her to get out.
I didn't yell but when she protested I said 'Get out before I snap.'
She walked home and when she got home she was bawling her eyes out. Later that night my mom got mad at me, however, I responded by saying that it's literally a 5-minute drive and a 15-minute walk, it's not like I made her run a marathon or anything.
So AITJ?"
Another User Comments:
"NTJ. She was and always has been disrespectful about your time. She may not take high school seriously, but college can be, and most often is, a lot more time-consuming as far as studying goes, class time, and overall mental health-consuming.
When she learns to respect your time and respect that you do have things to do, maybe she'll change. Doubt it though, she seems insufferable and entitled and spoiled." smolxo
Another User Comments:
"NTJ. The entitlement is strong with this one. 10 degrees C is chilly, but it's nothing that a jacket or good hoodie can't handle.
Uni is full-time. A full course load expects a full 40 hours a week of work. Between readings, lectures, tutorials, study, and assignments you have a full-time workload. When I was at uni they literally told you in each course guide how much time it was expected you spent on the work each week.
Tell your sister that, as far as she is now concerned, your education is your work. If you are 'working' you are unavailable. If you couldn't expect a reasonable boss to let you go, you are unavailable. Having to pick a 17-year-old up from school because they are whining that it's cold is not reasonable.
Remind your mother that your sister badgered you to pick her up from school, interrupting your education. Not only that, but she was neglecting her own too, since she spent so much time at school on her phone. She's wasting both of your educations and being rude about it." Natural_Garbage7674
Another User Comments:
"NTJ.
Why doesn't she have a car or drive?
You do not work for her. You aren't her chauffeur. The fact that she is bullying you and throwing tantrums makes this even worse. Just because you don't have a job doesn't mean she is better than you.
Which sounds like what she is saying. (I could be wrong.) I wouldn't pick up or answer her anymore. Turn off your phone or put it on airplane mode when it's near her getting out of school. She is taking advantage of you. Sounds like she knows that when she acts up or throws a tantrum she will get her way." ThatWhovianChick9
---
17. AITJ For Not Adjusting My Vacation Days For My Biological Mom?
Pexels
"My bio parents were 19 and 21 when they had me (15f). They were both in college and didn't think they could take care of me so I moved in with my paternal grandparents when I was born. My dad transferred to a school an hour away so even tho I didn't live with him I saw him every weekend and on school breaks.
Bio mom just kinda screwed off. When I was almost 2 I moved in with my dad and his partner, now wife. I'll be calling her my mom for the rest of the story. I think I finally met bio mom when I was like 5 or 6, she visits maybe once a year, and we talk like once a month.
Now that I'm older, the way my bio mom's visits go is she gives me a few weeks' notice that she's coming to visit, she gets a hotel, someone drops me off to go out to eat or shopping or something with her, picks me up a few hours later, and we do that like 2 or 3 times and call it a day (or year).
Spring break is coming up and my school has 2 weeks off so my mom's gonna take me on a girls' trip for the first week and a half. My brothers (8 and 10) have one week so my dad's gonna take them for a guy's thing for the first couple days then they're gonna meet up with me and my mom for a family vacation.
I'm really excited about it.
The problem is my bio mom texted me a few days ago that she, her husband, and their kids are going to be here for the 1st week of my break. I made the mistake of telling her my mom and I will be going on vacation that week.
She asked if I can have her move it to the 2nd week and I said no because we'll be on a family vacation then. She said something along the lines of 'Great! You can have your stepmom (she refuses to call her my mom) cancel the first week and spend the week with us then you can go on your family vacation'.
I told her I'm not going to have my mom cancel our trip and she got upset because her visiting with her husband and kids is a really big deal, I haven't seen them in 4 years and haven't met the younger 2, and she already booked the flights and hotel.
I told her my mom also booked the flights and hotel and it's not fair to ask her to cancel it because she couldn't give me more than 2 weeks' notice.
She got my dad involved and he's kinda pushing me to see my bio mom.
He keeps saying my mom will understand if I skip the first week and meeting my half-siblings is a big deal but I don't really care about them or my bio mom and really want to go on this vacation."
Another User Comments:
"NTJ.
Your bio mom's poor planning and communication should not fall on you. It's not your fault she only gave you two weeks' notice. And obviously, she doesn't care too much since she hasn't seen you in 4 years if I understand correctly.
She doesn't get to be in and out of your life at her convenience. Your MOM has been consistent and I don't care what your father says, I think although she would understand, she would be hurt.
I say tell your bio mom it is your decision and she should have given you more notice and asked if you were busy.
If you cancel with your mom, your bio mom will think you're gonna drop everything in the future bc she says so. Please trust me on this." Ladybug_Love716
Another User Comments:
"NTJ
Speaking from a situation similar to yours – your bio mom made the choice long ago to be from the sounds of it pretty uninvolved in your life outside of when it's been convenient for her.
I'm sure she loves you, and that's your bio mom, but you aren't obligated to revolve your life around when she decides to make the effort.
My advice would be (if you haven't already) to sit down with your dad and tell him that you consider your step-mom to be your real mom and that you want to be with the people you consider close family.
You shouldn't have to miss out on something you were looking forward to. I hope everything works out how YOU want it to!" TemporaryStrike1481
Another User Comments:
"NTJ. A lack of planning on your bio-mother's part doesn't constitute as an emergency for you.
She was the one who chose to walk away and not make you a priority now she needs to accept that her actions have consequences and you are going on your already booked and much-wanted vacation with your mum so bio can either look into rescheduling her vacation or she can Skype you instead, because demanding people cancel their vacation to accommodate her with only 2 weeks notice is extremely disrespectful.
It's not your fault that you haven't met your younger half-siblings. You're a child and it's your bio mother's role to make appropriate arrangements for you to meet them." G8RTOAD
---
16. AITJ For Shutting Down My Friend's Belief That Her Child Is Special?
Pexels
"Both I (F32) and my friend Julie (F32) are single mothers. We have been friends since high school and I used to think of her as a sister.
Julie has a daughter, Zoe (F4). Zoe started kindergarten just over a month ago at a prestigious private school (paid for mostly by her father) and since then Julie has been boasting almost nonstop about how Zoe is so mature, so much smarter than all her classmates, etc.
This didn't bother me until I mentioned over text that I was having trouble keeping on top of my housework because my son, Max (M,1) was cutting teeth and breastfeeding a lot. Julie made a comment that since he was almost 2, he shouldn't be 'acting like a baby' and followed up with 'When Zoe was that age she was already making her own sandwich from scratch'…
Which is an exaggeration.
I simply didn't reply to her comment, but this seems to have made the problem worse. She has made other small comments comparing our kids, but when she sent me a link to services for children with delays, I lost it.
I asked her if she was serious, to which she replied that at Max's age, Zoe could already count to 20 (which is a 3-year-old milestone) and I should intervene with Max's 'issues' sooner rather than later. To be clear, Max is meeting all his milestones and there are zero concerns that he is anything other than a perfectly normal child.
I told her as much, but then I also told her that Zoe's maturity is probably because she has to raise herself since she would rather hang out with her now-partner and leave her kid with Grandma than spend time with her own kid.
I think I might have gone too far with my comments. AITJ?"
Another User Comments:
"NTJ
Your friend is definitely very pompous in her praise of her daughter. Milestones are nonsense in my opinion. Each child is different and their growth trajectories are very unique.
Identifiers are necessary to address the concerns, but comparisons are uncalled for. They are biological species, not some top-of-the-line specced-out machines to boast about (which also get outdated and obsolete with age).
Surely there are genius children out there who are better than your friend's daughter (going by her innate need to compare) and there are children with lower development than your child.
Tell her to stop her shenanigans and you could also refrain from talking about how irresponsible she is toward her child. Her parenting methods (good or bad) are her decisions and nobody has a say in the matter except her partner and immediate family members involved in the child's upbringing and care.
You can apologize to her if you still value her friendship, sit down with her for a talk and focus on your child.
All the best." ganztechnerd
Another User Comments:
"NTJ, it sounds like your friend is relying on her child's development milestones to soothe her own insecurities.
This will turn out poorly for her, but you don't need to be the one to tell her that
Kids develop at their own pace. It sounds like your pediatrician doesn't have any concerns. If your child did need extra support and services, it WOULDN'T be a reflection of poor parenting.
Single parents need to safeguard their own energy and surround themselves with positive support systems. Being a single parent is hard. If I were you, I'd move on from this friendship as it's not bringing out the best in you. Even if what you said to your friend is true about her not attending to her child, you said it in anger and not in a kind way.
Competition around a child's performance is exhausting. You don't need that in your life." Working_Ad4014
Another User Comments:
"NTJ
But you can tell your friend Julie that most 'gifted' children lose their extraordinary giftedness by the time they're in middle school and with most kids, there is no difference between the skills and knowledge of the kids that were deemed 'gifted' and those that were not.
She's also setting her child up to be disappointed if she continues like this. If she tells her constantly how much smarter she is than everybody and how special she is, she might be in for a nasty shock when she discovers later that she's either not special at all or that if she is and gets into advanced programs, other kids in those programs will be just as gifted and special as she is. She should encourage her child, but not make her out to be Einstein, because statistically, she won't be." NightSalut
---
15. WIBTJ If I Prohibit My Mother-In-Law From Being Left Alone With The Kids?
Pexels
"My husband and I (both 34) have two kids, Axel (6M) and Ashley (10F). Ashley is not my bio daughter; she is my husband's from his previous relationship. Her bio mother (Mina) unfortunately died on the day Ashley was born. However, I have known Ashley since she was a little under 2 and we have always had a good relationship.
She calls me mom and her late mother mommy whenever we talk about her.
To clear things up, I adopted Ashley when my husband and I got married because of many reasons unrelated to this post but it was a decision all three of us made unanimously and are very happy with.
This means if my husband and I were to divorce or anything were to happen to him, Ashley would still be my daughter and I would still be obliged to take care of her.
My MIL is not happy with this at all.
She has always been an absolute nightmare about it and made hurtful comments every chance she gets. According to my SIL and BIL, she was looking forward to my husband and Mina's wedding and is still sad about Mina's death. She doesn't think anyone could ever be good enough to be Ashley's stepmom let alone adopt her.
It all came to a head last night. MIL and FIL were over for dinner. I had just brought dessert out when MIL gave a cookie box to Ashley and said 'Give this to your mom'. So Ashley brought it to me.
MIL then corrected her and said, 'That's your dad's wife, not your mom. The one who takes care of you is your mom.' She also gave my son a chocolate box with similar instructions. The kids were confused but I knew she was talking about their part-time nanny.
I work from home and sometimes I get to spend the whole day with them but other times my schedule is crazy so my nanny steps in to pick them up from school and take care of them on my crazy schedule days.
I asked my MIL what she meant by that and she said with my logic, a mother is a person who takes care of you. So since I think it's okay for Ashley to call me mom, it's hypocritical if I don't think both Ashley and Axel can call the nanny mom.
My husband told her she was being disrespectful. FIL excused himself and they both left early so the argument didn't escalate but after thinking about it, I'm worried about what kind of things MIL might tell the kids in private, especially Ashley who has always known she is not my bio daughter.
They spend every other Saturday with their grandparents and so MIL would have plenty of time to mess with their minds.
My husband is going to talk to her tomorrow since he couldn't say much with the kids in the room but I think this time MIL crossed a major line and should not be allowed to spend time with them unmonitored.
So WIBTJ if I enforced this rule?"
Another User Comments:
"NTJ. It's pretty clear this has been brewing for some time in MIL's head, and who knows what other lies she's been whispering to the kids while in her care. She absolutely no longer deserves time with her grandkids.
You are a mom. You stepped up and built a relationship with Ashley, caring for her and giving her unconditional love and respect. That's what a mom does. Just because your work schedule prevents you from doing 100% of the childcare duties 24/7 doesn't make you any less of a mom." R4eth
Another User Comments:
"NTJ
OP your MIL is not only toxic to you and your kids, but downright venomous to her core.
You have a great relationship with Ashley, and kudos to you for stepping up and being her mom even though you're not her mother.
You and your husband need to sit down with your in-laws and set the record straight, setting firm boundaries and if that means stopping contact with yourselves and the kids then so be it.
She's only got herself to blame." NotARobotHonest
Another User Comments:
"NTJ. Your MIL is toxic. Did she feel like your daughter's mother in any way before you started going out with your husband? Her behavior doesn't shout grief as much as jealousy to me.
Your children should not be allowed alone with her. First, for the toxic things she will say to your daughter, and then my fear of how she will treat your son as he is biologically related to you.
Her words could do serious harm to your children's mental health and your family. If they do still see her unsupervised I suggest a therapist a few times a month for them to discuss their feelings. The cookie thing is over the top." HistoricalHat3054
---
14. AITJ For Threatening To Call The Cops On My Irresponsible Neighbor?
Pexels
"My neighbor sees me play with my goddaughter frequently in my yard. My best friend is now going through a divorce, which leads to me and him taking turns with her while the other is working if daycare isn't open. This has led to my neighbor coming over for play dates.
I don't invite her, she just shows up when she sees me playing. Well, this is all good. But she doesn't watch her kids. She constantly complains about her husband and occasionally leaves her children without asking. It has made me not want to play in my own yard.
I've talked to her several times and she didn't seem to understand that occasionally I didn't mind, but daily was too much.
Well, yesterday it came to a head. She walks over when I'm playing with my goddaughter and she walks over and asks what I'm doing for my birthday.
I discuss it for a second before my goddaughter asks for a drink. So I excuse myself and take her to get a drink. I hear my neighbor knock on the door so I say one min. Then I see her 8-year-old carrying her toddler towards me.
I ask where her mother is and she says (mom said she would be right back).
I instantly go to the backyard. She is nowhere to be found. So I call her husband and tell him if she's not back in 5 mins I'm calling the police.
This is where I might be the jerk. She comes back and starts complaining that being a mother is the hardest job in the world. I cut it off instantly and say that it's not and even if it is I never agreed to be one.
She called me a jerk and left. So AITJ?"
Another User Comments:
"NTJ. She seems like she's having a lot of trouble with being a mother, in ways that suggest some sort of underlying something that could be pathological. Not that that's any of your business if you're not close, or that she and her husband are not doing anything about it, but this is a person who is complaining about how hard a job is that she doesn't do, at all.
While expecting you to do it?
You aren't family. You have no obligation to tolerate these sorts of outbursts or cover for her, and insofar as you owe anyone anything you seem to have as healthy a relationship with her children as is reasonable for a generally prosocial adult who just lives nearby.
She can't abandon her children with a neighbor she barely knows just because she doesn't feel like taking care of them; what if you happened to have been a very different sort of person?
Unless your entire neighborhood is essentially a village, compound, or commune and everyone knows each other, her behavior really is dangerous.
Hopefully, the husband is keeping track of her movements in general and the kids have other trusted community adults they can go to." catmeatcholnt
Another User Comments:
"NTJ simply because the neighbor was being irresponsible and pawning off her kids on to you without your permission.
As a mother of 4, no, being a mother is not the hardest job in the world, because it is not. It is hard, but there are jobs that are harder and that have more stress. The hardest job is having one of those other jobs and being a mother.
Your neighbor was lucky in that she is only trying to fill one of those positions, not both, and still failing at being responsible for her children or even at being a responsible adult and getting permission to abandon her children on someone else." TimelySecretary1191
Another User Comments:
"NTJ.
You're right, it's a red herring argument to deflect how hard being a full-time child caretaker and home manager is. The real issue is she abandoned her children with you and seems to be already flippant with her child-caring responsibilities in the first place.
You are not the jerk for threatening to call the police. I would have done the same and found it completely reasonable given the circumstances. I hope it doesn't lead to a restraining order and she learned not to abandon her children, but I doubt it. Protect yourself and make note of these incidents. Take care." yasmika
---
13. AITJ For Not Preparing A Letter For My Deceased Classmate?
Pexels
"I (20M) had a classmate in my course who recently passed, and the school is holding a service in her memory. I, along with the rest of the class, was asked to prepare a letter about her for the service. I said absolutely not.
I barely talked to the girl at all, the only thing I ever knew about her was that she loved collecting bird feathers cause she showed me the box while we were working on a project together. I didn't even fully remember her name before the announcement.
I feel like it'd be disrespectful to pretend I knew stuff about her and that we were friends. They told me that it's more disrespectful to refuse to participate in the remembrance of who she was and that it shows a lot about my true character.
AITJ?"
Another User Comments:
"NTJ – It would be disingenuous to write a memorial letter for someone who you hardly knew, and a gesture like that shouldn't be forced on anyone. It's always sad when a young life is lost. Everyone is expected to grieve in a way, but to put the expectation on you to write a memorial letter is unfair.
I suppose if it's really pushed on you, you could write a letter about how sad it is for someone so young to have passed without going into detail about the girl herself. But honestly, you shouldn't even have to do that." FreeToBrieYouAndMe
Another User Comments:
"NTJ, and honestly, a lazily-written letter by someone who does not know her (I do not mean this as rude against you) is much worse than nothing at all.
I get the sentiment, but the school should not be requiring this. Even if you were great friends with her, if that is not your way of coping, then it would be worse for you. When this kind of thing happens, I do not want to talk to other people, I prefer to mourn by myself, and while the letter might help the parents, it would have made grieving even harder on me, that was an incredibly unfair assignment." jmorace71324
Another User Comments:
"NTJ, I wouldn't want a bunch of strangers to be forced to write letters about me.
You gave your condolences to the people who actually needed it, it's not like you didn't care that it happened. I get why it makes you uncomfortable, and tbh, it's just weird. It would be weird if that was their reaction even if she was your friend. Death is a difficult subject… Some people don't want to handle it with obligatory letters and that's fine." IfitaintCatB
---
12. AITJ For Placing My Things On A Top Shelf To Prevent Them From Being Stolen?
Pexels
"My younger cousin (13F) has a huge age gap with me. So when I was with her I always had to be more 'mature' around her. But since I was little she always stole a few small stuff from my room.
Such as homemade bracelets, charms, or photo cards whenever she came over. I didn't really mind it and just thought it as giving a gift to her. She probably thinks I don't notice.
But a few days ago I bought accessories to give as a gift to my friend, but I knew that my cousin will steal this so I put it on top of my shelf where you have to stand on a chair to reach.
Yesterday, when she came over I was in the lounge with my relatives, when I heard a huge sound from my room. Obviously, it was my cousin that fell on the floor from the chair.
She started to cry and tell all my relatives what happened, and it was about how she was standing on top of the chair to get my stuff from the shelf and how she lost balance and fell to the floor.
She got a pretty big wound because she scratched her ankle on the tip of the chair and probably broke some bones.
Her dad got so mad at me and got the accessory that was on top of the shelf and just gave it to my cousin.
Half of my relatives got mad at them because they knew about how my cousin always stole stuff from my room. But the other half got mad at me for leaving such a big wound on a little girl's ankle just because I was being petty.
I didn't want things to get this big but honestly, I am starting to feel bad about the scar my cousin got and how she might get insecure or get bullied about it, and how I probably ruined the whole reunion for my relatives."
Another User Comments:
"NTJ.
Your cousin is far too old to be stealing your stuff. She's not a toddler anymore; she's aware of what she's doing and is simply acting entitled because she's never had to face consequences for her bad behavior. Your dad was in the wrong.
Those were YOUR accessories. Whether you wanted to keep them for yourself or give them to a friend, your cousin had no right to take them! The fact you need to put things high out of reach from your thieving cousin is not YOUR fault.
It's your cousin's fault she got hurt, and also maybe your older relatives' fault she got hurt. If they'd taught her it's wrong to steal, then this wouldn't have been an issue." Sensitive_Tension_23
Another User Comments:
"NTJ. You're allowed to keep things in your room, that's kinda the point of it being your room.
It's not your fault that your cousin went into your room without permission and injured herself attempting to steal from you.
I'm sorry that a child got hurt, but they have no one to blame but themselves. Her father is doing her no favors in the long run by enabling her behavior.
Hopefully, this incident serves as a lesson to the kid." HammerOn57
Another User Comments:
"NTJ. It's great (for your extended family) that you've ignored her thievery thus far, but you are absolutely allowed to want to keep your things safe from being stolen.
Merely having your stuff in your bedroom should be enough for it to be safe from family and friends. You shouldn't have to put it on the highest shelf. But you're allowed to, they're your shelves.
Despite the indulgence from her parents, you are the victim here.
It was your stuff she was getting into, without permission.
If you left the chair on the table, left your bedroom door open, taunted her about putting stuff out of her reach, or watched her go into your room without telling her not to, then you are a little bit of a jerk.
But she's still the one who decided to access such a high shelf without asking anyone for help. She knew she shouldn't be doing what she was doing, but I think she also expected that the consequences of being caught would be nearly non-existent." Equivalent-Board206
---
11. AITJ For Wanting My Partner To Wash The Dishes By Hand?
Pexels
"I'm a little neurotic and don't think dishwashers are good for dishes. I also don't trust my partner to not put any of my nice kitchen stuff in the dishwasher that should be hand washed while I'm gone. My partner said well before we moved in together that in our house he wants to be able to use the dishwasher otherwise he won't do any dishes.
So we move in together and I end up using the dishwasher to store shaker bottles and plastic items, and for the past several months have been washing all of his dishes by hand. I'm so tired of it though and believe he can wash a few dishes every now and then to help me out.
He points out that he already told me if he can't use the dishwasher he's not doing any dishes, but washing a dish by hand doesn't take long.
I'm getting frustrated and I'm not sure who is in the wrong."
Another User Comments:
"YTJ.
He clearly stated his boundaries and you agreed to them. You don't get to change your mind because you decided you don't like his compromise after the fact. If you want to reevaluate you need to reevaluate the whole thing, meaning reevaluate the use of the dishwasher.
I think it's worth noting that you are the one with the problems here. You're the neurotic one that's overly concerned about fancy dishes. You're the one that isn't conforming to the usual standard of trusting a fellow adult to do dishes responsibly.
That means you're the one that needs to compromise. He made his compromise suggestion and you agreed. If you don't like it, YOU need to figure out another compromise that isn't to his disadvantage." Far_Estate_7244
Another User Comments:
"YTJ; I'm not sure why you think your intuition beats out half a century of proof that the tool made specifically for this purpose is good at its job.
I know some people come from families with a similar mindset, is that the case with you? Either way, there's absolutely no reason for you to gatekeep use of this—imagine if he turned around and said 'I don't trust the washing machine, do it all by hand'.
You'd be flabbergasted. Wash your dishes by hand if you must but you need to open up the tool for him to use." wohaat
Another User Comments:
"YTJ
It would be a great idea to have separate dishes so your nice stuff doesn't get ruined, especially since it sounds like you had your own sets before you started cohabitating.
But you had an agreement, you broke it, and now you're complaining about the consequences. You literally created your own problem. If it doesn't take that long and it's such a small thing, why complain about it? If you think you should get to do things the way you like in the home you live in, why shouldn't your partner?" Positive_Wafer42
---
10. AITJ For Yelling At My Sister After The Awful Speech She Gave At My Engagement Party?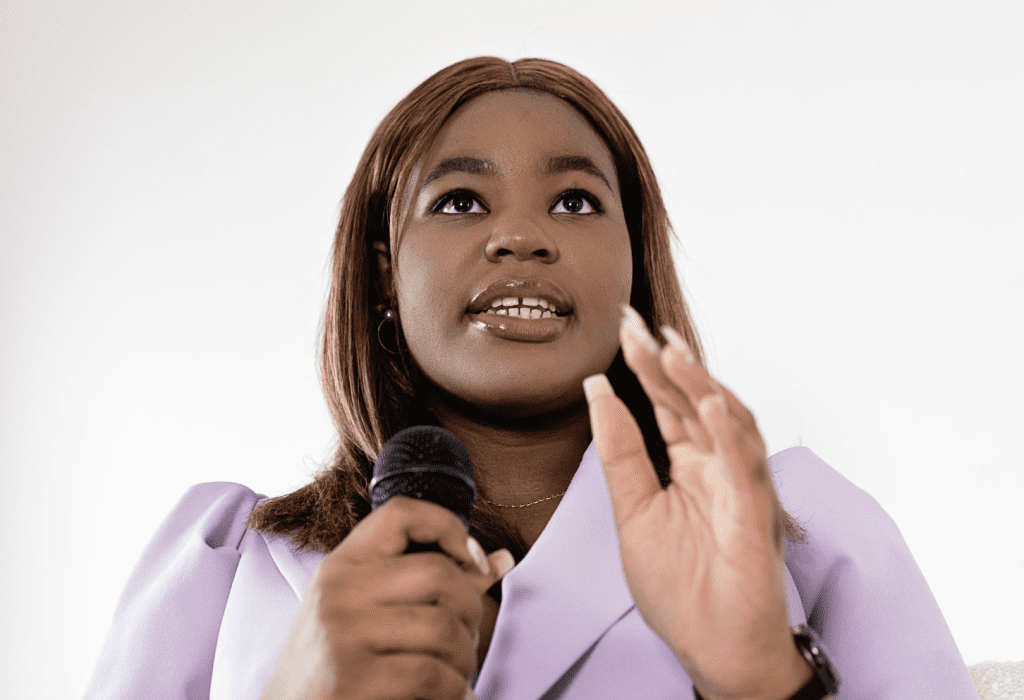 Pexels
"I (28f) am getting married in six months to my fiancé (30m). The wedding will be really small (only close family and friends) and we've had a quick engagement just because we've been together for so long (8 years).
Now, I have an identical twin sister M.
Despite us being twins, M and I have never been close due to M's (seemingly) pathological need to be better than me at everything. Ever since we were little she has had to be the 'better' twin at everything. If I wanted to do a sport she had to do the sport too.
If I showed an interest in a hobby, she had to excel at that hobby. Our parents always made a point of letting us find our own personalities outside of being twins so M's behaviour made it hard growing up.
It got worse in high school when I started to go out with people.
Any boy I showed an interest in, she had to get there first. It didn't matter if she liked him or not. It only stopped when I moved away for university (I got into my first choice. M applied but didn't get the grades).
I moved away, found my own personality, and met my now fiancé. I've hardly seen M over the past few years except for Christmases and our birthday.
It all came to a head at my engagement party last month. I invited my family and, unknown to me, my mother had told M what kind of outfit I was wearing.
She came in a dress almost exactly like mine but more glamorous. Her hair and makeup had been professionally done and she did look incredible. I tried to ignore it as it was a celebration for me and my fiancé. The night went well until M decided to make a speech.
Sidenote: M is not a bridesmaid. I'm only having my best friend from university as a bridesmaid.
The whole speech was about us being twins, doing everything together, and how much I'd always tried to be just like M. She joked about boys I'd gone out with, made a dig at not being a bridesmaid because 'OP is probably worried I'd steal her thunder' and rounded it off by saying "If you get tired of her, you know where I am" to my fiancé.
I saw red, grabbed her by the arm, and dragged her into the hallway. Now I'll admit, I swore a lot while screaming at her and had no idea everyone at the party could hear. I ripped into M and called her a 'psychotic jealous jerk' who wouldn't stand the idea of her sister being happy.
I also yelled about how if she hadn't spent our entire lives pretending to be me, she wouldn't be single, unemployed, and still living at home. I rounded it off by telling her to screw off and not bother coming to my wedding as I didn't want a 'pathetic waste of DNA' there.
Harsh words but I was really mad.
Since then several family members (including my mother) have called me a jerk for embarrassing M at a family party and for bringing up 'sensitive' subjects such as her unemployment. I'm refusing to back down on her not being there despite nearly my entire family telling me to 'get over myself.'
AITJ?"
Another User Comments:
"NTJ.
You let out your true feelings, and it was deserved. Honestly, your twin seems psychotic. In no way are you the jerk, from her showing up trying to best you in dress to her making digs at your personality and throwing herself at your fiancé? It just got worse and worse.
Your family shouldn't be trying to force this relationship on you and if anyone deserved to be scolded it would be your sister. I'm surprised you didn't go no contact sooner, you and your fiancé should sit your family down (those who have an issue) and explain why this situation is not only bizarre but extremely uncomfortable to the both of you." notointentions
Another User Comments:
"NTJ: Please respond to your entire family by asking them why they aren't telling HER to get over HERSELF.
Because you were fine when she came along and gave that speech. You're not the one who created this situation – again – and you are tired of being held responsible for behaving better than she does.
Acknowledge that the most hurtful pieces were over the line and you were so mad that you lost your cool, but overall – yeah, you're just tired of this dynamic entirely.
You've had a lifetime of it, please tell her to get over herself and stop making you responsible for making everything okay." animaniactoo
Another User Comments:
"Look, I get that she provoked you, but you realize she was only making herself look bad, and would have finished tying the noose around her own neck if you hadn't lost it, right? She wasn't even being subtle about it! The only way to win against people like your sister is not to play their game.
Just sit back and let them show the world exactly how petty they are. If you're really good with words, you can give them a cutting remark at the end that highlights exactly how petty and immature they were being, but I'm not that good! Silence usually suffices!
Of course, I was considerably older than you are when I finally grasped this, so it'd be hypocritical of me not to cut you some slack and say NTJ." JosieJOK
---
9. AITJ For Not Helping Someone Go After His Dog?
Pexels
"Wife and I and our 20-month-old kid were at the park. All of a sudden a golden retriever comes dashing towards us and stops to interact with us. I shoo him away as I don't want the dog around. The dog leaves and eventually disappears around a corner.
There was no owner in sight.
A guy came running around down the alley and asked if I had seen a dog. He described the one that had come by. He asks if I know where it went. At that moment, the dog reappeared about 100 yards away, and I pointed it out to him.
This is where things get awkward. He asked me to help him catch his dog. I told him no. He seemed shocked that I said no. I told him I'd rather stay with my kid, and that I don't know his dog.
He said he was desperate for help catching it. He asked me again, and I said no again. I told him I already shooed the dog away as I didn't want it around. He gets incredulous and says if his dog gets hurt or is not found, he would blame me.
He runs off to go chase his dog and calls me a jerk and other stuff as he leaves."
Another User Comments:
"YTJ
As a human being, it's common courtesy to offer help to someone who seems desperate and is in a potentially dangerous situation that requires immediacy.
Yes, the dog probably shouldn't have gotten out, and no, you didn't have to help, but unless your kid was very young and you had reason to believe the dog was unfriendly or violent, a helping hand to help prevent the animal from running further (let's say unto the street) would have been a minor inconvenience to you.
Golden retrievers are notoriously friendly, and it doesn't sound like he was asking you to grab the dog and get in any potential harm's way." Fledgeling
Another User Comments:
"You aren't obligated to help him. The dog is not your responsibility. However, we live in a community with each other.
Based on your first interaction with the dog, you had no reason to think it was dangerous. Your wife was there to help with your kid, so why not help him? I get it if you have a phobia or extreme allergies or something, but you just couldn't be bothered.
And you even made sure to let him know you already ran the dog off once. Everyone sucks here because he was rude back to you." Friendly_Shelter_625
Another User Comments:
"NTJ IF you felt afraid or threatened by the dog. If you felt mere inconvenience or annoyance, then YTJ.
You may not be obligated to help, however, it's a nice thing to do. Especially if the dog approached you for pets and you could have easily grabbed it, instead of shooing the dog away. Golden Retrievers are the friendliest dog breed.
I've never seen one be aggressive or dangerous unless they were being actively mistreated. I love dogs. I would have grabbed the dog if I could.
I also say YTJ for actually telling the owner you shooed the dog away. You pretty much escalated the situation with the owner by actually telling them you could have helped but decided not to.
If you didn't want to help, if you were scared or not, you could have simply said, I'm sorry, I'm scared of dogs and have been bitten before and have my 20-month-old with me. I'm not comfortable helping you. Or you could have simply said, sorry, I couldn't get close to him and have my wife and young child with me, I can't leave them to help you." Fantastic-Display106
Another User Comments:
"Gonna go with 'everyone sucks here'.
The dog owner was a jerk for saying he'd blame you if anything happened to his dog. That was over the top. But you're a jerk too. Your wife was there, she could have watched your child while you helped catch the dog.
It would have taken so little time to help, and the dog wouldn't have been anywhere near your child. But you showed no kindness in a situation where someone needed help. And it's a golden retriever, a dog breed that is very well known for not being aggressive. True, you weren't obligated to help out, but 'not obligated to help' does not necessarily mean 'not a jerk for not helping.'" AllAFantasy30
---
8. AITJ For Not Giving An Invite To My Cousin's Stepbrother?
Pexels
"I (23 F) am getting married later this year. I am very close to my 1st cousin (23 F) and she is one of my bridesmaids. 9 years ago her dad, my uncle (50M), got remarried to her stepmom. My cousin does not like her stepmom and I have only had a handful of interactions with the stepmom over the past 9 years.
I did meet the stepbrother one time years ago however, I have spoken to him only one other time since when he randomly showed up at my sister's reception uninvited.
So I decided I would only invite my uncle and his wife to the wedding and not the stepson.
This came up in conversation with my grandmother (70F) and she demanded that I give them another invite for the stepbrother. She has not contributed any amount to my wedding and she has made it very clear she does not like my fiancé.
So I told her I will not be inviting him and if he shows up there will not be a seat or food for him (we are having a food truck and only purchased enough tickets for the people invited).
She then started to yell at me and told me I was being unreasonable and needed to get over myself and that it isn't just about me.
She then tried to ask my fiancé and he also said no. She has now been complaining about me to the rest of the family. So AITJ?"
Another User Comments:
"NTJ
The only issue I see is how much you care about Grandma's opinion/happiness and whether any actions you take now can change that opinion or make her happy.
If you want to maintain or improve whatever relationship you have with her, you can ask her why it's important to her that you invite him given these circumstances. I do somewhat agree with Grandma's comment that weddings are not just about the marrying couple.
They are primarily about the marrying couple, but also about blending two families together.
I would discuss with my fiancé whether we should invite the cousin if it will make Grandma happy and/or help improve both your and his relationship with her.
Both of you use your independent judgment on whether to invite him. Please don't be hurt by a foolish old woman's long-standing prejudices. They have very little to do with you or your fiancé. Even if you decide to go low or no contact with her, don't let any resentment fester in your heart and forgive her whatever consequences you may impose." doinotcare
Another User Comments:
"NTJ
I don't get why some families demand to have every single person included, especially adults who don't each other well, or at all.
I also don't understand the mindset of a 32-year-old old wanting to attend the wedding of someone they don't know or have a relationship with.
I am in my 60s now but when I was in my 20s and 30s I would have had ZERO desire to attend a cousin's stepsister's wedding, whether I knew them or not.
It is bizarre to me unless your grandmother wants to use your wedding as a family reunion of sorts." Gladtobealive2020
Another User Comments:
"NTJ. It's your wedding and your guest list. Literally every single wedding has some kind of drama and hurt feelings because someone feels left out.
You can't invite everyone and it's totally your choice how big or small your wedding is.
The only exception is if someone is helping you pay for it, which you understand because you called it out that grandma isn't contributing anything." kirkegaarr
---
7. AITJ For Not Referring My Coworker As A Volunteer Photographer For My Friend's Wedding?
Pexels
"My (24m) friend Adam (24m) is getting married in just under a week and I'm in his wedding. Adam and his soon-to-be wife Stephanie (25f) have both admitted planning has been really stressful for them and they really want to avoid any last-minute surprises if they can.
I was talking about being in the wedding at work and my coworker Jimmy (32m) immediately asked if they needed a photographer. Jimmy is trying to get into freelance photography and build a portfolio, so he's looking to take any opportunities he can.
I told him I'd have to ask Adam, but I know he does. In fact, Adam and Stephanie were lucky enough to get one of the best photographers in town for a pretty significant discount thanks to a family connection.
First thing in the morning the next day, Jimmy texted me asking if Adam told me whether or not he could come to the wedding and take photos.
I told him they had a photographer whom he was paying for, and Jimmy then told me he didn't plan to take the photographer's place, he would just plan to work alongside the photographer, shoot highlights for free to build his portfolio, and then Adam and Stephanie could keep all the photos.
I told him while it would otherwise be a great offer, the wedding is under a week away, so I would feel uncomfortable asking Adam if Jimmy could come to volunteer alongside the photographer he already paid for.
Now Jimmy's really upset, saying I'm 'not being supportive of a single dad's small business'.
I do feel bad for him, but I don't want to add to Adam and Stephanie's plate this close to the wedding.
There are a few things I should point out: Adam and Jimmy don't know each other at all, Jimmy and I are just acquaintances, we don't talk all that often, and Jimmy has never done wedding photos before.
AITJ?"
Another User Comments:
"As a former wedding photographer, NTJ.
If you're going to recommend a wedding photographer to a close friend or relative, you wanna make sure they're good. Even if Adam and Steph have a photographer ready to go, you don't know what skills this other guy has.
He may get in the way of the actual photographer and that will really upset the bride and groom. Also, he may not have any shooting and editing skills, so the pictures may come out crappy. Never have someone practice on people you know.
There are TONS of people who will take free photos for their wedding." Sarahkm90
Another User Comments:
"NTJ. Adding someone else at the last minute would add to the stress of your friends, I'm assuming good ones since you are in the wedding, have already stated they are under stress and you are protecting them.
Also, the chances that Jimmy would interfere with the other photographer, even by accident, are pretty high as they both go for great photos. Weddings are filled with fleeting moments and if the photographer misses them they are gone forever. The day is about your friends' wedding, not your acquaintance's photography business. Nice job." Solid-Order-514
---
6. AITJ For Not Wanting To Call My Stepmother "Mom"?
Pexels
"My (33f) parents (62f and 65 m) divorced 20 years ago. At 25 I left my home country to work abroad, and my dad met R (67f) within the same year.
I got married to my husband (34m) 5 years ago, and we live in his home country.
When our son was born almost 4 years ago, I gave R the title of grandmother to my child. 3 years ago, my dad and R got married. R has two children with her late husband, both in their 40s (m+f).
Last year, R's son had his first child and a month later we had our second. It was decided that my dad and R would travel to visit her son and then come to us on their way back in January.
My dad and I share a passion for gardening, so I took him and R to see my local garden shop. I introduced one of the owners to my dad and R. My exact words were: 'This is my dad, and his wife, R'.
All good, they exchange hellos and we leave.
That night, after a few glasses of wine, R decided to tell me that she was hurt and offended by how I introduced her. Surprised by this I asked her to explain. She refused but also would not let it go.
Eventually, she stated she wanted to be called mom.
I tried to be nice and explain to her that this was not going to happen. I have a mom, and we are incredibly close. I told her that I believe I gave her a higher title, grandmother.
This was not good enough and she pressed the issue and eventually got to wanting a higher title than my mom. Her reasoning: she can financially give my children more than either of my parents can. She is very wealthy, while my parents are not.
I told her that my kids and I don't want or need her money.
Again this wasn't good enough, and she would not let it go. It went around in circles for a few hours and a lot more was said regarding her relationship with her own mom and her daughter.
I eventually went outside to cool down, as I had become increasingly agitated by all this and I was trying to keep the conversation respectful and find a resolution. There was none, as when I got back inside she had gone to bed.
I was through this situation, asked my dad not to get involved, as this was an issue between her and me. He agreed she was out of line though.
Things were obviously tense the rest of their visit, even though she claimed in private to my dad that she didn't remember anything.
They left, and I haven't heard from her since.
My dad and I are good, I apologized to him for my part in it all and for anything said that hurt him.
I plan to go home in about a month with my 2 kids.
Of course, I will see my dad and R, and I anticipate it being awkward. So this has been coming back to me a lot in the lead-up to my trip. I wonder if this is a thing and if I'm being disrespectful.
I have lost a lot of respect for R because of her bringing her money into things, but she is very good to my dad and brother who lives near them.
So I wanted to know if I am the jerk for refusing to give my dad's wife the title of mom (or higher)."
Another User Comments:
"NTJ.
It IS weird that a lady you've only met a handful of times over the course of almost a decade is demanding that you call her 'Mom.' Her logic is that she's wealthier than your real mom so she can give your kids more, thus justifying her title of 'mom' is strange and comes across as rather narcissistic.
You have a mom already, one that raised you and you're close to. It is unseemly to me that this lady believes she deserves that same honor because she's wealthy and sleeping with your father.
Personally, I would try to remain cordial to her, but I would keep the relationship at arm's length until she clears the air and apologizes for her rude behavior." HammerOn57
Another User Comments:
"NTJ.
Let me get this straight. She wants the title of mom because she has money and will spend it on your children so you should respect her more. Gives me vibes that if you don't comply she will withdraw any 'support' she's been offering.
I'd say it's an attempt at emotional extortion, except she literally made it about finances.
Honestly, this makes me not respect her at all. She sounds like a spoilt child throwing a tantrum because her 'friends' don't like her, even though she's bought them all toys because she's a tyrant." Natural_Garbage7674
Another User Comments:
"NTJ.
You were 20 when your father remarried? No need for a new 'Mum' then, it's not like you knew each other and made a connection, through support as a parental figure when you were a child. At 67, she should behave herself.
She has two bio children of her own? This makes no sense to me, why is this even an issue? You're a grown woman, 6 years younger than myself and it's a bit ridiculous that your stepmother would expect this of you… how many years later? Just boggles my mind, yeah you ARE NOT THE JERK." Nosey-Nelly
---
5. AITJ For Confronting My Mom About Turning The Freezer Off?
Pexels
"I've had a chest freezer for about a year that I use for storing batch-cooked meals, fish & meat. I only go into it about once a week to get things out/put things in.
My parents stayed with us last week.
I just discovered yesterday that the switch is turned off and everything inside is spoiled (the switch is accessible above the freezer).
This has happened once before, and my parents had been staying with us on that occasion as well.
The first time it happened I asked my mum if there was any way she might have absentmindedly turned it off (she compulsively turns switches off at home – kettle, TV, everything accessible).
She said no, and suggested it must have happened by accident when I put things on top of the freezer (laundry basket). I accepted this and decided to be more careful but, in doing so, discovered that the basket is too short to hit the switch.
So this time, it seems like it can't be a coincidence that they were here and I outright accused her as follows: 'You turned off the switch for the chest freezer again and all the food is spoiled. I'm not saying you did it deliberately, but it's been done all the same.
Hundreds of pounds worth of meat & pre-prepared meals are gone again.'
My dad called and said he doesn't think my mum did this and is upset, although he didn't seem angry like I'd expected.
I would like an acknowledgment and an apology, but I'm never going to get that.
I'm not really sure where to go from here. There's no way to be 100% sure on this so, AITJ?"
Another User Comments:
"If you know you'll never get an apology or even validation, there's not a lot you can do. I've lived that reality myself.
All you can do is manage your response. Find something to do to get your feelings out—write a letter you'll never send (go all out on this and use every expletive you can think of), hit a punching bag, or anything that allows you to get the negativity out, and then let go.
It sucks when people won't take responsibility for their actions. If your mom already has an established habit of turning off switches, you know this wasn't an accident. It may have been unthinking, but it's not an accident because she has no right to turn off any switch in your home, only in hers.
It was her choice to not respect your home and leave things alone. Sadly, if she's like my mom, she'll never accept responsibility and it leaves you hanging with your frustration invalidated so it's hard to move on.
By the way, if she ever stays with you again, put duct tape over that switch with a big sign that says, 'LEAVE IT ALONE.'
NTJ." CPSue
Another User Comments:
"Everyone sucks here.
If she compulsively turns off switches, she probably doesn't even know she did it. Forcing an apology for something she doesn't even know she's done isn't even a real apology.
But if you have something on a switched circuit that you don't really want the switch used to turn off, either get it off the switch or tape the switch into the 'on' position so it can't just be flipped.
This should be obvious." FishScrumptious
Another User Comments:
"Everyone sucks here. Your mom is mindless about her compulsive switch-turning and may not remember specifically doing it, but that's a silly denial. She and Dad both know she did it. Because it happened before.
And she still won't own it or apologize. Lame.
You know your mom does this, because it happened before, and you took no precautions. 'Fool me twice, shame on me.'
Learn the lesson of the moment. You can't change people, but you can buy a cover for that switch.
Sorry about your food, that's a bummer." Impossible-Action-88
---
4. WIBTJ If I Don't Want To Come To My Sister's House If I Can't Bring My Dog?
Pexels
"I (M22) have a small dog (6) and we had no issues with my sister nor her partner. Here's what happened: Yesterday I was visiting her because she needed help at home because her partner had a 24-hour shift. As always my dog was with me and he was well-behaved and sat in place the whole time.
Also, I promised that I would visit them today again and bring my Switch to keep the 4-year-old entertained (he has a fractured leg and shouldn't move too much). Today my sister told me that her partner suddenly developed an allergy to dogs because his eyes got itchy when he came home after work and when I'm visiting her today my dog should stay in the garden alone.
I told her that I won't do that because he's not used to it, it's cold and windy. I didn't tell her yet that I'm not visiting.
We received a text message from her partner (while I was on the phone with my sister) where he basically wrote the same thing that my sister told me.
My mum got furious and called my sister and it turned out that my sister would be mad at me for not coming because I promised that I would bring my Switch and so on and she thinks that the dog staying outside is a reasonable request.
My mum said that we won't come as our clothing/car is also full of dog hair.
I totally can understand that the dog shouldn't come and allergies can suddenly develop but I think I can refuse to come if my dog suddenly isn't allowed inside.
So WIBTJ?"
Another User Comments:
"No jerks here – Whether it's actually the dog or possibly a different allergy and the husband wants to figure it out by process of elimination, or even the husband not wanting a dog in his home at all, it's fine that he ask you NOT to bring the dog over.
Apparently, you and your mother and everything in the car are also covered in dog hair, so it's logical not to go over there before cleaning your car and clothes. You are also perfectly within your rights to not want to go over and deal with a fight over this or leave your anxious dog at home without a backup plan.
She can go rent a Nintendo Switch or pick it up from you or any number of other solutions.
I can see everyone is annoyed at how things shook out, but everyone is being reasonable for the most part." PacmanPillow
Another User Comments:
"No one is the jerk in my opinion.
The dog owner is looking out for the best interest of the dog. The sister is looking out for the best interest of her partner. Sounds to me like the dog owner is willing to swing by for a visit without his pet with more notice so he can make arrangements for a dog sitter.
Unfortunately, the child will not get to use the switch as he was expecting but the mom should be able to explain the situation and let the child know once arrangements can be made for a dog sitter the switch issue will be remedied.
Live and let live, one has a pet he isn't comfortable leaving alone and the other has a partner that may be allergic to the pet." SkibuminIdaho
Another User Comments:
"NTJ. Your sister has the right to protect her partner. You have the right to protect your dog.
She doesn't have the right to ask you to put your dog in a bad situation to help her.
What does your dad do during the day when you work? Is there a doggy daycare you could bring your dog to if your sister pays? If she really needs the help, then could her partner take over-the-counter nondrowsy allergy medicine?
Seems as though you should work on your dog being able to be alone or in another situation like dog care Or having a dog walker check-in, so you don't always have to bring your dog with you just for your own ease of life." bopperbopper
---
3. WIBTJ If I Want To Tell My Ex's New Partner The Reason Why We Broke Up?
Pexels
"We have been amicably separated for a few years. Two kids, both teenagers. My ex is now engaged to someone the kids really like and she seems to be a really good influence on the household. I've had little direct contact with her aside from insisting to meet with her when I learned indirectly that she was moving in with the kids/ex as I was told by my ex that 'she wasn't ready for any relationship with me' and he told mutual friends that she didn't think highly of me.
When I met with her, she was kind and open. Through his discussions with mutual friends, I know that her last relationship ended due to infidelity and that she has trust issues. I've also learned through mutual friends that my ex has not disclosed to her that our marriage ended due to him having an affair.
He told her it was due to us 'growing apart', which I guess could be used as a reason to justify the affair. I recently found out that they are now engaged, which makes me happy as my kids really like her and I trust their judgment (they're really great) and I'm beyond happy that they like/love their future stepmom.
My concern is that they become close to her and then she finds out about the affair and it's a deal breaker because she was misled. I also feel like I've been made to feel that I can't talk with her because she may find out the real reason behind why me and my ex split.
I want her to stay, but I don't want my kids to become attached to her only for something to go sideways when the truth eventually comes out. WIBTJ for letting her know now, or should I just keep my mouth shut?"
Another User Comments:
"I say NTJ, from my perspective your kids are your main priority, and saving them from heartbreak is part of keeping them safe.
Like you said if she finds out down the line and splits the hurt your kids will feel is going to be worse than it is now, you do not have to directly bring it up but you can slip in how its a little tough to see them getting married after what happened with you and just let it slip.
But make sure to mention that while it's hard that you do genuinely like her and say that if it had to be anyone else you're glad it's her." ThatBrownGuy120
Another User Comments:
"I think YWBTJ even though it's a crappy situation for you.
Basically, the relationship is their business. It's not your responsibility. It's also not your job to keep the secret. If it comes up or comes out from you, too bad. You're under no obligation to keep his cover.
Re. your kids, that ship has probably sailed.
They already like her a lot. So all you'd be doing is creating the very situation you profess to fear.
Also, you can't protect them from everything I guess. This is all about your ex and how he decides to manage his relationships.
I'd even say you might cop some blame from your kids if you say anything and the relationship breaks up because they won't understand.
Also, men like your ex are why I don't trust vague answers…" Lilly08
Another User Comments:
"NTJ – but approach VERY carefully.
Any good parent would know you are trying to protect your kids from another relationship-based trauma. But it's very easy for the ignorant or uninformed to say you're doing it out of jealousy. I would tell my ex-husband in no uncertain terms that I was trying to protect our kids, his hiding this shows a lack of integrity and the truth WILL come out eventually, he's foolish to think otherwise.
And that you will find someone rational to tell his fiancée the truth by X date if he chooses not to. What does he think will happen when your kids get old enough to ask more detailed questions? Are you supposed to lie to cover for him then?
You can and should force his hand to protect your kids; though with as much face-saving and diplomacy as possible.
His last lapse in integrity literally cost your kids their parents' marriage and he obviously cannot be trusted to do the right thing without coercion.
This does not mean it will turn out well – the fiancée and others may not believe you, may hate you, may smear you to your kids.
If you're petty and your motives are not pure, I believe you're still within your rights to inform a fellow woman of a potential snake. However, take as high a road as you can to maintain a stable co-parenting relationship if possible." 1angryravenclaw
Another User Comments:
"YWBTJ.
Do not tell your ex's fiancée about his infidelity. As much as she needs to know it is not your place or responsibility. Besides he has already lied to you about her not wanting to meet you so he will just lie to her saying that you are jealous or something else.
Now, if she ever comes to you and asks you directly why you split up then I would tell her the truth but that is not the case here. I know you love your children but want to protect them from future pain. Unfortunately, you have to let this situation play out the way it is going to. Who knows, maybe your ex will make this relationship work although somehow I doubt it." User
---
2. AITJ For Sending My Mom And Significant Other Pre-Written Automated Messages?
Pexels
"My daily life is kind of a mess. I manage a large number of people at my company, am constantly traveling, and frequently get pulled in many directions throughout a given day. All in all, it's very easy for me to lose track of little details and forget something important because of all of this.
I'm always looking for ways to use technology to mitigate these issues and be more organized.
A couple of years ago, our IT guy showed me how the new iPhone has a scheduling system and you can set it to automatically do things like send a text at a specific time or when you arrive at a certain place.
After learning how this works, I've come to use it fairly often.
For example, I have it set so that when I leave the house in the morning, it texts my secretary that I'll be at the office in 10 minutes – I leave at varying times depending on if an executive needs to call me about something before I get to the office.
This helps her schedule out the first couple hours of my morning when I set aside time to meet with account reps who need me to approve budgets, sign off on proposals, etc. before getting to my own meetings and calls.
I also started using it a lot in my personal life. My partner really loves it when I text her in the morning and I sometimes get caught up in work and forget, so I started writing a personal text out to her in the evening and setting it to send out at some time the next morning, just a little note about how I hope she has a great day, wishing her good luck on a presentation she has, etc.
My mom is also a bit forgetful these days, so I'll frequently days in advance set up something like 'Hey mom, hope you're having a great day! Just wanted to make sure you remember it's (niece)'s birthday party tonight at 7, don't forget to bring cupcakes,' to go out to her that afternoon around 4 PM.
More of the same with other things, like I'll have it text my secretary a few days before a client's birthday to ask her to send a gift, things like that. Overall I think it's been really helpful.
Last week, I showed my brother how it all worked and suggested he could use it to help himself get more organized.
He told my mom and partner about how I use my phone to automate when I text them or send gifts, and now they're both really mad at me. They both say they felt like I had been putting in so much effort to be thoughtful and caring despite how busy I am, but it's all just been a façade and I'm just using my phone to automate it all.
I honestly don't think that's fair. Every message I sent them is something I wrote myself. Every reminder is there because I set it myself. I'm doing this because I felt bad that I had in the past missed these details, and I feel like I'm just using the phone to help me be more organized and thoughtful.
But they clearly don't see it that way and are acting like I betrayed them or something.
AITJ?"
Another User Comments:
"NTJ. Your brother is a jerk. I would not talk to him for a while. Why did he tell them? What is wrong with him? Does he like stirring things up?
Your mother is a jerk.
It makes literally no difference when you write reminder texts to her. I would stop doing that. If she doesn't feel 'special' enough then you don't need to do it. If she forgets things, that's now her problem.
Your partner is a special jerk for knowing you have a very busy stressful job but needing you to send her a text every morning like she's a kid that needs a note in her lunchbox.
I'm sure it's because she was telling herself I'm so important to him that he remembers me even though he's so busy while ignoring that you are doing a job. This is self-centered to feel she needs to be your focus when you have other things to do.
Don't bend over backward to do things for people who then get angry if you don't do it the exact way they want. If your partner and your mom feel like you should be thinking about them all day, they need to deal with their own issues." slendermanismydad
Another User Comments:
"I don't think you're a jerk – but I do understand where your partner and mom are coming from.
I'm betting that for your partner especially, she knows you're super busy at work. She had this image in her head that in the midst of all that chaos you were taking a moment to think of her. Finding out that isn't true probably hurt, she might even feel a little misled.
I'm not saying that you did anything wrong, or that what you do is less thoughtful (because it actually requires more effort!) but in her head, I think, you've gone from remembering her even when you're busy to planning ahead so that you don't have to think about her when you're at work.
Have you ever gotten a text from her and smiled because you know she's thinking of you right now, even though you aren't together? That's what she thought was happening with your messages and now she feels like all of that was a lie.
I'm betting those messages meant a whole lot to her. I'm betting she doesn't fully understand the work you put into the messages she gets, so she feels slighted.
That's why I'm thinking 'no jerks here'. She made a reasonable assumption that you were thinking of her at the moment and is disappointed that isn't true.
You are using technology to help her feel appreciated (and the various other ways it makes your life easier) and that's not wrong or bad, it just isn't what she thought was happening." talkbaseball2me
Another User Comments:
"NTJ
While I'm sure it does break the image that your mother and partner had of you, all the messages were personalized.
It's not like it was an automated message, such as 'Good morning, (partner's name). I love you. Have a good day,' or something mundane like that. From your description, it was a thought-out response written the prior night regarding the following days' special activities sent with an automated sending system because you live a busy life. I don't see the harm in that!" paralyzedagony
---
1. AITJ For Telling My Mother-In-Law She Doesn't Have To Be Proud Of Her Son?
Pexels
"7 yrs ago, my husband and I had a surprise baby while we were casually going out. We decided to keep the baby and we are now happily married with 4 kids. My mother-in-law always gushes and says how 'proud she is that her son stepped up and took responsibility and didn't run away' in regards to our baby.
It always irked us for these reasons:
My husband always said it bothered him and it was insulting because it just confirms their opinion of him was on the floor and they assumed he was going to dip out.
MIL always said she's this proud feminist, but if I'm to be honest, where is my trophy for carrying the baby, giving birth to the baby, and sticking around to parent? Well, because motherhood is expected, and fatherhood is optional apparently in her eyes.
It's like the bar for fathers is so low, she and her friends are praising one for… Not being a deadbeat and taking responsibility?
Anyway, last time my MIL gushed about it in front of our kids on how elated and proud they were of their father not abandoning them, I finally said something: 'You know mother-in-law, I get where you are coming from, but husband and I don't value the same sentiment and prefer you didn't say that in front of our children.' Basically told them our reasoning listed above and now they uninvited us to family dinners calling me in particular a jerk and that they're allowed to be proud of their son, even though my husband says he shares the same sentiment and has backed me up 100%.
AITJ? Should I have kept my mouth shut?"
Another User Comments:
"NTJ
You should never 'keep your mouth shut' to enable jerkery. She was saying this to your children, for Pete's sake. She is wrong. Her bar is low. I agree with everything you said about the inherent offense from her comments.
She has embarrassed herself. Now she wants to blame you because that's easier than accepting the shame she brought on herself.
Stick to your guns. Do not teach your children that anyone should be celebrated for the bare minimum. More importantly, don't teach them that a father's love is a gift that can be rescinded at will." Hapnhopeless
Another User Comments:
"YTJ, YTJ, yes a real jerk.
You have a hundred good reasons to maintain a good relationship with your husband's parents and your children's grandparents. And yet you were willing to make an offense out of an ambiguous comment meant mostly as praise and compliment, that wasn't even directed at you.
Yes, you can parse into implying they have several underlying feelings or attitudes or values that you might share, and you can construe it as an insult if you are looking for something to beat them with. But why?" Alteripse
Another User Comments:
"NTJ but that is a strange hill to die on.
It doesn't matter how well someone might have been raised or how stand-up they seemed, being suddenly confronted with being a father tests people. Guess OP isn't aware that many, many guys cut and run to the shock of their partners, friends, and family.
Plus, unlike OP perhaps, her husband's parents are aware of every time growing up he didn't always do the right thing. Parents can take that stuff hard, something that makes them feel/look like failures as good parents. So seeing him step up and take responsibility for knocking someone up makes them feel like they did a good job of raising their son.
You guys need to get over yourselves. A parent has earned the right to be proud of their offspring. You're going to want that right for yourselves one day." Cinemaphreak
---
Alright, let's get straight to the point and dive into the thick of it. Are these folks really accountable for what they've done? Upvote, downvote, and comment on your favorite stories by signing up for a Metaspoon account. Click Log In at the top right corner of this page to get started. (Note: Some stories have been shortened and modified for our audiences)