People Ask Who Deserves To Be Called A "Jerk" In Their "Am I The Jerk?" Stories
Unsplash
Some people will probably agree that being a nice person is not easy. Extending your patience and holding on to it when people around us are being extremely annoying is quite challenging. However, being a jerk has its downsides. One of these is being hated by people and having the reputation of being a jerk wherever you go. Here are some stories from people who were called "jerks" by those who were not pleased by their actions and words. Read on and let us know who you think the real jerk is. AITJ = Am I the jerk? NTJ = Not the jerk WIBTJ = Would I be the jerk? YTJ = You're the jerk
27. AITJ For Taking My Heels Off At A Party?
Pexels
"My fiance (m31) and I (f26) got engaged several days ago. This is relevant, he's tall and I'm in the 5's category, pretty small compared to him and his family. He asked that I wear high heels at our engagement party since there were going to be photos.
Although I wasn't comfortable (not a fan either) with high heels, I decided to wear them just for his sake since he begged and pleaded. And also since he promised I would be sitting most of the time. But at the party he had me stand for hours to welcome the guests (there were like 20 guests) with him.
I got so tired of standing and my feet and legs were on fire. I asked if I could sit but his mom said I'm the fiancee and should stand next to my partner not just sit like the party had nothing to do with me.
I told my fiance again that I was in so much pain but he said 'suck it up, it's almost over'. I had enough of it, I took my heels off and let my feet and legs cool off. He and his mom looked at me in utter confusion.
Several of his family and guests saw me barefoot as well. He freaked out asking what I was doing. his mom asked that I put my heels on but I said my feet were done and I couldn't do it anymore. My fiance begged me but I stood there till it was over like he wanted.
The minute I got in the car he flipped out… saying I embarrassed him in front of family and friends by standing there barefoot and refusing to put my heels back on even after his mom repeatedly asked. I reminded him that he said I wouldn't be standing but turns out it wasn't true.
He argued that for someone with a height like mine, I should wear high heels more often, and should've sucked it up for his sake. He went upstairs and turned his phone off and refused to speak to me.
I had no intentions of embarrassing him and I do feel I should've sucked it up.
But I think that he wasn't truthful about how long I was expected to stand. AITJ?
ETA: he doesn't usually care if I wear high heels, and said I should start considering wearing them from now on out because most women wear heels at big occasions like weddings and engagement parties."
Another User Comments:
"NTJ.
He pushed your boundaries until you agreed, lied to you about the length of time you would need to stand, and then yelled at you when you didn't do what he wanted.
Are you in charge of him? Are you his parent? Can you yell at him when he does things you don't like?
Is he your parent?
My gosh? This nonsense baffles me.
Realize this – he does not have authority over you. You are a couple and make certain decisions together, and certain decisions separate. No two people will ever agree on every decision and topic – that is a fact in a marriage. How you react and work through those disagreements is what makes a good partner, and what makes a bad partner.
He is showing you how he reacts when you do something he doesn't like. He doesn't start a dialogue like you are equal partners, he scolds you like you are his 6-year-old child.
Run." EdwardRoivas
Another User Comments:
"NTJ.
Your height is clearly an issue for him and he truly doesn't understand how uncomfortable high heels are.
A guy with that many issues with your height might not be the right choice, but this is only a small snapshot.
I would say to create a deal. Ether he never tries to control what you wear for his own image issues, or whenever he does demand you wear high heels, he has to wear high heels for an equal amount of time around the house.
No photos, no videos, just for understanding purposes.
Not going to lie, he might freak out over that, but men will never actually understand what physical pain women are asked to go through on a daily basis until they are forced to experience it." RielBelle
Another User Comments:
"NTJ.
Good for you for taking a stand for your own comfort. Fiancé was completely out of line to even ask you to wear heels. In the future, don't wear them if you don't want to. You NEVER have to wear shoes you don't want to. I don't know why your fiancé lied to you and did not care about you at all, but that is something you definitely need to figure out.
Ask yourself these questions. 'Why didn't my fiancé care that I was in pain?' 'Why were appearances more important to him than my comfort or feelings?' 'Why does my fiancé think he has the right to dictate what shoes I wear?' 'Why is my fiancé more concerned about his mother's feelings than mine?' 'Why is my fiancé pouting after he didn't get his way on such a minor thing?'
You have some things to unpack here." wagl13
---
26. AITJ For Being Suspicious Of What My Partner Does At His Car Club?
Pexels
"My partner recently joined a car club this year. At first, he was excited for me to join. He told me about all of the trips they go on and how he would love for me to join. At first, I was hesitant to join due to my shyness and told him that I would think about it.
After a while, I told him that I would love to join. He's been in the club for 2 months now. His interest in my wanting to join has decreased. At first, I had told him that maybe we can do two separate things to spend some time apart but he was still adamant about me joining.
Now he doesn't want me to join saying that 'he wants to hang out with his boys' (there are women and men in the club, by the way). He says that I can come to hang out but being a member is a no because 'they do crazy stuff' and 'he knows how I am'.
SIDE NOTE: My intuition has been not trusting him lately. It's something about this situation that I just don't trust. Usually, he'll want me to come everywhere with him.
I did notice that after their community service day, he texted a girl that he rode with 'Good Morning'.
I confronted him about it and he said that it's what the car club does whenever they speak to each other. And that he was asking her if she still wanted to come to the basketball game with the club (he said she isn't in the group chat and doesn't know what was going on).
Then while we were laying down I noticed her name appeared with (5) phone calls. It was 5 1-5 second phone calls but one that stuck out to me was the 55-minute phone call at 7 am. When I asked him what was up he started shaking and breathing hard.
He then proceeded to tell me that a lot of people in the car club call him (the people he is referring to are men and one tomboy) to which I told him that them calling you and her calling you are two different things. He told me that there was nothing going on between any of them in the car club and that they were on the phone for 55 minutes talking about the car club.
Something in my gut isn't feeling too good about this situation. Or maybe I'm overthinking."
Another User Comments:
"NTJ. Things DO sound fishy. I'd tell him that with all his past urging and current enthusiasm, you've decided to join. This will be a good opportunity for you to get out of your comfort zone and try something new (you'll say)—you can handle 'crazy stuff' and will make your own decision after being there a while as to if it's a good fit—but so far it sounds good! Then see what happens.
But I'd definitely start showing up. You need to know if you are worrying unnecessarily and your intuition is off, or if it's time to move on." Zorkanian
Another User Comments:
"NTJ.
There's nothing wrong with partners wanting their own space and independence but the details here indicate this is very much fishy.
Also not saying people in straight relationships can't have opposite-gender friends but the interactions with this woman aren't typical of a man in a committed relationship.
'Good morning' with nothing else and for no reason? That is not normal, that's how you contact a love interest to open communication with them.
Lengthy and frequent phone calls? Also not normal.
Sorry, but your partner's behavior is at very least inappropriate but more likely flat out unfaithful." Umbopus
Another User Comments:
"NTJ. Trust your gut. Next time he's going to the car club, go with him no matter what he says. If he refuses to let you, drive on your own. Also, I personally would ask politely to see their text messages and if he refused I would leave. His behavior is really suspicious." AllAbtThtBrunchLife
---
25. WIBTJ For Canceling On A Costly Bachelorette Party?
Pexels
"I (28f) was invited to a bachelorette weekend party by the bride R (30f). I met her when I was beginning to go out with my now-partner, C, and she was with my partner's roommate, L. I have been together with C for a little over 3 years now and am living in two different places atm.
R has been living with L and C for almost as long as we have been together. Unfortunately, C was not asked by L prior to R moving in, and that caused some issues within the house for a while. R initially paid no rent for the first 2 years of being there despite having a job, and when I came over I was the one helping with cleaning and tidying up.
After a few months, H was out of a place to stay and since she was R's BFF, R offered for her to move in again without asking C. This caused again more emotional drama. Now, though there was drama within the house due to those reasons, typically they kept the peace for 80-90% of the time, but more often than not he and I were expected to clean up around the house and watch their pets with no warning or consent in advance.
But, since C didn't want to cause drama he didn't make a big deal out of it. It was made very obvious on multiple occasions that I was not liked or wanted around by H and R as I would only be invited to parties/events if C made them invite me.
Eventually, I realized that I was just being invited so they had more food for potlucks/more gifts/etc I stopped asking to be invited for things.
Fast forward to today: a few months ago, R got engaged and made a big deal about asking H and others to be in the bridal party.
C was sent an invitation and asked to be the best man. I was never sent an invitation, and when I asked R if she needed my address she said that I am 'C's plus one'. Wow. Not surprising but disappointing. People who R and L have known/been around a shorter time than me are in the wedding party and I'm once again feeling left out.
That's when they made sure to notify me that I was invited to the bachelorette party. I am sour about the things that have happened over the past few years, but since I'm an adult and I try to be the bigger person, I decided that I would go since I am good friends with a few of the other party members.
Over the past few months, H has been planning the party and recently notified everyone that the costs are estimated to be around $1000 for just 2 days and more than half of that cost is for the hotel only. When I heard that the costs were high I'm now questioning going.
Part of me thinks that the reason the cost is so high is because they are not paying anything and are expecting the rest of us to pay and give them a free vacation, and others think so too. About an hour ago I was told that some of the rooms don't have double beds and asked if I specifically would share a bed with one of the bridesmaids.
I want to tell them I can no longer go due to the extreme cost, but I already said I would go and it's stressing me out. Would I be the jerk if I told them I can no longer come?"
Another User Comments:
"NTJ. Your comments regarding anxiety make me think you are a people pleaser.
I am a people pleaser, too. Here is what I think you should focus on – you are going to be anxious either way. You'll either be anxious about not going and disappointing this woman, or anxious about spending all this money and being in a bad situation.
I THINK you will have less anxiety if you don't go. Just tell her you can't go. No explanations are necessary. Choose the path of least anxiety." JMD63
Another User Comments:
"NTJ. They didn't offer you a date and location so you could have the option of finding your own accommodations.
They assumed everyone would be okay with that budget without checking. It's far enough out they can probably cancel and get refunds. If I were you, I'd cancel. They only think of you as a +1 and take advantage of you, so don't waste more time with people who don't value you." kriegmonster
Another User Comments:
"NTJ.
This falls under the category of 'don't light yourself on fire to keep someone else warm.' Basically, don't spend a ton of money on someone who you know wouldn't do the same for you. Come up with an excuse if you want, or simply say that it's not in your budget. Oh, and stop trying to be friends with this woman. You're too good for that." Izzy4162305
---
24. WIBTJ If I Don't Tell My Partner About My Reddit Account?
Pexels
"So, my SO (26M) and I (25F) have been in a relationship for more than a year. He is one of my closest friends and I trust him blindly but we do have a few ups and downs in the relationship. We both have our fair share of emotional baggage but are supporting each other through it.
He is quite supportive and loving.
He recently asked about my Reddit account (I recently started a month or so ago) and I kind of shrugged it off and changed the question to talk about his dogs (not the correct way but I wasn't sure). The thing is I am a bit of a nervous person and while I know he won't judge me for my posts or communities, I feel more comfortable with just me here.
Also, I know him, he might overthink certain things which would lead to some problems as I would feel he doesn't like it and stop using altogether. WIBTJ if I don't share my Reddit account with him?"
Another User Comments:
"No jerks here. You'd stop being candid and that would hinder your enjoyment of your hobby (Reddit, lol).
So long as you aren't too serious about it, so that he doesn't suspect it's because you're talking about him, or just satisfy his curiosity a little bit ('I don't want you to know because I post to various subreddits.') then he may be fine with it and just respect your boundary or maybe you'll realize there's nothing to be worried about at all.
But if you truly fear his opinion, such as you have conflicting political views or beliefs, then you can't hide who you are from him forever. You should consider this a time to reflect on your relationship if that's how you feel. These kinds of things have a way of coming up." Still_Association
Another User Comments:
"Your partner may have past experiences that make him feel jealous or insecure without being able to confirm what you are doing on social media or in other parts of your life…
but you are entitled to some privacy and the conversation of trust needs to happen.
You should not feel compelled to share something you are not comfortable with. NTJ." ur_mom_cant_get_enuf
Another User Comments:
"It's none of his business what do you with your Reddit account. It's your social media account, not his. Just because people are in a relationship does not mean that they have the right to know every single thing about you. We share what we want to share of ourselves with others and no one gets to demand otherwise." milliebarnes
---
23. AITJ For Not Eating What My Husband Cooked?
Pexels
"I (32F) am currently pregnant with our first child. My husband (31M) has been wonderful in taking care of everything. I normally was the main cook and cleaner in the house. I have taught my husband how to make some meals. He's made some amazing dishes.
MIL has gotten more involved since finding out I'm pregnant. She is over almost every day and will teach my husband new recipes. I am not a fan of cumin and have been noticing that my husband has been putting cumin in almost every dish. I mentioned to my husband that I did not like cumin and would prefer if he kept it out.
He tells me that he won't add it anymore.
Last night, he makes Chicken Parmigiana. I take a bite of it and immediately spit it out. My husband looks at me and asks if I'm okay. I tell him yes and ask if he put cumin into the dish.
He says the recipe I used called for optional spices. I tell him that I will be making my own dishes from now on as cumin made me sick.
He gets angry with me and says I'm done spending money on food if you are always going to be complaining.
MIL heard what happened and told me that I was being ungrateful and needed to apologize.
AITJ for not eating what my husband makes?"
Another User Comments:
"NTJ. Certain tastes and smells can make a pregnant woman feel terribly sick, like things they used to love the smell or taste of they suddenly hate.
I think that's pretty much common sense, he should respect that you don't want it and that should be the end of it.
One thing I do worry about is that there is a myth that cumin can cause a miscarriage or force women into premature labor.
I'm pretty sure it's a common thing in Hispanic culture because I had a coworker who would tell me the status of her daughter's pregnancy and she told me the baby was late so they had been giving her cumin on everything to induce labor. With the rate they were giving it to her the fact she went into labor was praised as the cumin when honestly it's very much so that it was time.
All of the elder Hispanic ladies would always tell pregnant women to drink some kind of cumin mixture, even though there is no proof, but people still believe urban myths." Chi-Aiyoku
Another User Comments:
"NTJ. My husband and I have fairly different tastes in food (and I have minor medical restrictions), so we frequently make separate dinners.
We offer to make enough for the other, and either answer is completely fine. We also set aside at least 1x a week (usually 2) to specifically make a meal we both enjoy together. There's just no stress about any of this. If I'm making something that I add things to that he can't stand, I cook that thing separately (if necessary) and add it to my own share after serving out his.
He doesn't put mayonnaise on sandwiches he prepares for me. It's just not a big deal. It shouldn't be.
Your husband knows you can't stand cumin, so he shouldn't be putting it in the food he prepares for you. Especially when you're pregnant and likely to have a more sensitive stomach.
His mother's ridiculous, it's none of her business. It's your food, not hers.
Your husband (and his mommy) need to back off on this. He can add the cumin to his share without putting it in yours. If cumin is something that needs to be added earlier in a dish than the last moment, then it's entirely possible to mix everything else up and split it into 2 pots to heat.
I've done this. It's, well, again, it's just not that big a deal." PinkNGreenFluoride
Another User Comments:
"You are so far from ungrateful and definitely NTJ.
You're pregnant. I've never been pregnant myself, but I know it took my mum nearly 10 years after her last child to be able to drink coffee and enjoy mushrooms again.
She disliked a number of things simply because she was pregnant. That's what the hormones do.
So your hormones have decided cumin is now the devil. He shouldn't argue about this, you've now got a food intolerance to it. Simple. Maybe you'll enjoy cumin when the baby arrives, but until then, he shouldn't have been adding it to anything he wanted you to eat." SnowDropGirl
---
22. AITJ For Not Wanting To Hang Out With My Sister-In-Law?
Pexels
"My (32) husband (32) has an older half-brother (40). They did no really grow up together, beginning when my husband was 3, half-bro lived mostly in another part of the country with their dad and then BIL started college when my husband was 9.
For professional reasons, BIL moved to our city with his family.
The move was semi-forced, it had nothing to do with us living here, but he does see it as very advantageous to have family already here. My husband has been helping BIL make connections and find a place, and they even enrolled their kids in the same private school as our kids.
Socially I've been introducing SIL to all the other parents and just generally including her in things like coffee after drop off and her kids in things like birthday parties. I even invited her to volunteer with me on a few things for the school and elsewhere.
We're both stay-at-home moms to multiple young kids so I knew that would be her primary social outlet.
But I've realized I don't really like SIL all that much. We don't have a lot in common, we'd never actually be friends if not for the family connection.
But also, she's sort of a social climber and a snob, like she very subtly pushes her kids to befriend the kids whose parents are better off and just makes little comments. I think it's partially a defense mechanism because they're less well-off than other parents inc.
us. So it's more important to her to signal status with what she buys and push her kids toward high-status friends and hobbies and such. But it definitely rubs me the wrong way. Her kids and my kids don't really vibe either, they don't like any of the same things.
I was still pretty much tolerating it until two things happened on the same day (yesterday).
I told my kids we were having their older two over after school and they groaned out loud because their kids are 'boring.' I reprimanded them but in general, they're kind/inclusive kids so if they're saying that I don't want to force them to hang out just because (obviously family events are different).
We were both at a parent event and I didn't personally catch this but apparently, SIL struck up this conversation with a mom and was being very warm until the mom said she was a teacher for the kindergarten grade and her son was on scholarship here.
SIL visibly lost interest and other people noticed. Someone was kind enough to let me know since it reflects on me too since I'd vouched for her.
I'm not saying I don't want to be around her/them at like Christmas or occasionally, but I'd really like to cut down on things like carpools and not feel obligated to be like 'hey SIL a few of the other moms and I are…' But I feel bad because I think her kids have had trouble finding friends and so has she, it's hard to move to a brand new city.
But our kids aren't vibing and I don't agree with the social-climbing/snobby tendencies or want it to reflect on me."
Another User Comments:
"NTJ – If you do not like spending a lot of time with this person, then that is absolutely fine and an adult decision to make.
I have in-laws that I would rather not spend time with, so we don't.
However, I would be very careful applying judgment from what others say to you about your SIL. Hearsay is never accurate at the best of times so be careful that that does not create any added disdain toward her because of what others say she said, or what they heard.
That is how things can get out of hand over nothing. I am a huge advocate of clear communication with those that are directly involved, in this case, it will be with you and SIL, but be careful when others tell you things about someone." True-Tomatillo-4720
Another User Comments:
"This is difficult because technically you are family but you're not close family; if she's all about status symbols & makes it known, you could be nice & try to set her straight but you're not obligated to.
If she comes to you & asks then you can be straight up with her. You showed her the ropes & she showed you (& everyone else) who she really is. You could let her know that her superiority complex isn't helping her climb the social ladder & she needs to be respectful of everyone that she meets in her new town but that may be too blunt & you don't really have the relationship to be blunt to her without her possibly twisting your words.
NTJ; you tried & it didn't work out. You shouldn't feel bad that you don't like someone even if you both married into the same family." Few-Entrepreneur383
Another User Comments:
"NTJ.
You've invited her to events, you've introduced her to others, and you've tried to include her in activities.
Just because you are SILs doesn't require you to socialize together beyond family events. You and your kids are allowed to have your own circle of friends that doesn't include her. She has to now take the initiative to make her own social group." Ducky818
---
21. WIBTJ If I Don't Stay A Month To Take Care Of My Mom?
Pexels
"So my mom is getting foot surgery this summer. She asked me to come home for a month to help take care of her, I said maybe a week and a half but I can't be away from my life and my cats that long.
I work remotely, but I have a partner and friends here.
But really what it's about is my mom is a bit emotionally unstable. She tends to rely on me a lot which is why I moved away. When I told her I couldn't do a month she said she felt like dying because no one cared if she was alive anyway.
This is the kind of behavior I left to distance myself from.
I am an only child, my dad will be traveling for work during the time of the surgery.
So now I feel awful and I don't know what to do. Am I the jerk if I don't go back a month?"
Another User Comments:
"NTJ! She's an adult, and she's capable of finding people to help her recover.
Your father, her spouse, is also an adult capable of finding her help. You're not obligated just because you're her child or her only child. You have already provided your committed time slot that you have available to help her and the rest is not on you.
Her reaction to you setting a boundary is not your responsibility to take on, and her reaction speaks VOLUMES to me. Don't give more than you can, or even more than you want to. You're definitely not a jerk for boundaries." therenegadegoose
Another User Comments:
"NTJ. It's okay to have your own boundaries, priorities, and needs.
You aren't leaving her alone right after surgery (although it would be okay if you needed to, for instance, if her behavior was actually hurting you), you're offering what you can. Be clear with her about what you can do, so that she's got the information to make whatever other arrangements she might need to, and you're all good.
'I'm sorry, I can't' is a perfectly reasonable answer to a request that you give more than you're able to.
No different with or without the emotional aspect although knowing the things can be a little… shall we say manipulative? It just reinforces the value and importance for your current and future wellbeing that you maintain whatever boundaries are needed." RafRafRafRaf
Another User Comments:
"NTJ
Your mom & dad between them need to figure out how to care for her.
A week is already generous; your dad needs to schedule home health care for your mom as necessary. I actually doubt that she NEEDS someone at her beck and call for a month, she just WANTS you there for as long as possible.
Again: your dad needs to step up. If your spouse is having surgery, you talk to your employer about being in town–especially immediately post-surgery. He is the one she should be complaining to." nappingthedream
---
20. AITJ For Not Opening Up A Private Matter To Everyone At The Table?
Pexels
"At school last week, me (17f) and some other friends were sitting at the lunch table. Everyone was kind of having their own convo in smaller groups while sitting at the same table. I had a friend (16f, Let's call her Ava for privacy reasons) who leaned over to me, covered her mouth with her hand, and told me a secret about a certain instance with a boy she liked.
(For about a total of 10 seconds and that was that.) Keep in mind she is a very shy person and doesn't open up to many people. Then from across the table, one of the guys (15M let's call him Jake) stops in the middle of his convo and calls her out for whispering, claiming that whispering to each other while around others is rude.
So, since there WAS some truth to that, we specified that 1- What Ava whispered was nothing negative. 2- What Ava whispered about had nothing to do with anyone at the table, nor was the subject about any of them. So it's not any sort of gossip.
I figured that after we made these claims, they would drop it since they had enough information to know they weren't being gossiped about, especially in front of them. But Jake stood their ground and claimed that it was still rude no matter what.
Then one of his friends chimed in and said that she could just go somewhere else to talk about it.
But if both of us literally got up and left the table just to whisper, that would be more noticeable and look even ruder. Then Ava explained that what she whispered was a private personal matter & she only wanted her best friend to know. The boys then insisted that if it's whispering, you have something to hide and if she has nothing to hide, then tell the whole table.
That obviously made her uncomfortable and confused because the boys had the information they needed to know that it's a private matter, and does not concern the topic of them. So why be concerned about a girl's secret if it has nothing to do with you, and you know it? They got annoyed and claimed I didn't have social etiquette.
AITJ for defending her?"
Another User Comments:
"NTJ. If Ava was not so shy then it would have been a perfect time to claim that the private matter was 'I think my feminine hygiene product is leaking, do you have one?' And go into gory detail. Feeling clots and the whole work.
Jake wants private conversations, then let him know the kind of conversations he could be demanding to be a part of. Yes, whispering back and forth is a bit rude. But let's be realistic, you're in a crowded lunch room at school, and there will be times when individuals need to convey information to someone else that they do not want to share with everyone seated nearby, friend or not.
And frankly, sometimes that info could be seen as something as not polite meal conversation. Jake wanted to be nosy, which is rude in itself." CemeteryDweller7719
Another User Comments:
"NTJ
They were just being obnoxious, acting immaturely yet pulling out mature sounding terms like 'social etiquette' because they were nosy about your friend's secret and enjoy bullying shy people to make them feel uncomfortable." nappingthedream
Another User Comments:
"NTJ. He's just nosey.
Have an answer ready to shut him up, maybe something like 'I needed a tampon'. Something to make him feel awkward for being nosey." naynay2908
---
19. WIBTJ If I Didn't Attend My Friend's Wedding?
Pexels
"I (24f) moved out of my home state that I've lived in my whole life to move across the country with my partner (25m). I quit my job of 5 years, packed everything up, and just moved. We've only been gone for about a month when I had to come back to my home state for about a month to take care of some personal business.
I know it's only been a month, but I thought my 'friends' would be excited to see me and want to hang out.
After multiple failed attempts or messages left on read with me trying to get together with them, one of them told me I didn't give them 'enough time' to even miss me, and that they can't 'drop everything' to hang out with me.
While I understand that, I wasn't asking to go out of town for the weekend or anything elaborate, I would've been content with just dinner.
Well, her wedding is in December and I'm not in her wedding party, but she did invite me. I plan on getting back into the career field I left in my home state, and won't know what my work schedule will be like.
But I feel like if you can't even attempt to get dinner with me, why should I fly across the country for your wedding. It just made me feel like they weren't really my friends, and I've been here for almost a month and am leaving tomorrow and stopped asking people to hang out because now I feel like a burden.
Would I be the jerk if I didn't attend?"
Another User Comments:
"You are NTJ. Sounds to me like they've moved on but still want to be acquaintances. Not a problem to worry about. Take note and react accordingly.
And you don't have to go to the wedding. Loads of reasons to give them should they ask, but even that (why you won't be there) probably isn't necessary." Own-Tale3811
Another User Comments:
"Everyone sucks here, you dropped everything and when you came back you expected everyone to cater to you when you were just going to leave again.
Could they have made time? Yeah, and it's a bit of a jerk move for them to leave you on read but to drop everything to move across the country with your partner and then come back shortly after probably made them hurt/angry." _Sniffin_
Another User Comments:
"NTJ.
At first, I read it as if you surprised them by coming back for a day or so but then I read on and saw that you were back for a whole month. Anyone who can't make time to hang out when you're in the same town for a month isn't really a friend (unless they have a good excuse, like illness, a crisis in their life, etc). I agree with others that it's time to look for some new friends who do prioritize you." never_ending_circles
---
18. AITJ For Not Wanting To Entertain My Mother-In-Law?
Pexels
"My mother-in-law would prefer me to be engaged in conversation with her while she sits on the couch not really playing with the kids and I don't have time for that. I work from home part-time – the hours are flexible – this works great because I'm homeschooling our 11-year-old and have a second child who's two years old.
I have expressed that she can come over anytime, as long as I don't have plans or it's the two-year-old's nap time but she chooses not to because I don't want to entertain her the entire time she's here. She acts as if that is unfriendly & inhospitable, but I'm honestly just overwhelmed trying to work, deal with homeschooling, tending to a toddler, and upkeeping a home.
AITJ for putting my foot down and refusing to entertain her but giving her freedom to come over within reason?"
Another User Comments:
"NTJ. What is your partner's reason for not hosting her during the times he's in charge of the kids? Is it because she isn't a joy to entertain? Honestly, I would toss Play-Doh at her and the 2-year-old and tell them to enjoy each other's company while you and your 11-year-old make lunch or dinner.
No one needs to seat her highness on the couch and performatively entertain her! Toss Uno at your 11-year-old and Granny and go give your 2-year-old a bath!" wildferalfun
Another User Comments:
"NTJ. But stop giving her the idea that your work hours are flexible, even if they are.
Too many people think that 'work-from-home' doesn't really count as work. In her head, you are a stay-at-home-mother, not a working parent. You need to work against that.
Figure out what times you want to work on a given day, and tell her that you have to work at that time so she can visit with you outside that time.
And if those times don't suit her, well that's just too bad. She can work around your schedule, not the other way around." unusualteapot
Another User Comments:
"NTJ. Be inhospitable. Don't be rude, but go about your normal day and start giving her instructions. 'MIL, I'm glad you're here just in time to do this puzzle with 2yo! If you want tea/coffee, go for it.
You know where the mugs are. I'll be right with you after I do (30-min work task).' And then when you're done with that task, 'You wouldn't believe the day I'm having! My boss is screaming down my throat to finish task #2 and I know you won't mind helping 11yo and watching 2yo.
Thanks, you're the best!' She'll either do it, make up an excuse and leave, or complain at you. If she complains at you, you can tell her that she's right and you'll make it up to her on a different day when you're not so busy." tenpercentofnothing
---
17. AITJ For Not Accepting Someone's Criticism Of My Art?
Pexels
"I do digital art and frequently post the progress pics etc in a close-knit discord server. I've known most people there for years, but the guy in question, Y, I have barely talked to, though it has been super pleasant so far.
I recently got commissioned to draw an anime character and posted a Work In Progress in the server's art channel, captioned 'SUPER PROUD OF THIS OMG, comms Work In Progress!' and went to sleep.
The next morning, I woke up to like a WHOLE PARAGRAPH from Y, giving me 'advice' on how I can 'improve' my drawing. It said things like, 'there's no sense of depth, her waist looks off, her mouth is too big, her hair isn't like that' etc etc.
FIRST OF ALL, it had no shading, so ofc depth was not there. Secondly, I had already shown the WIP to the person who COMMISSIONED me and they told me they absolutely loved where it was going, and asked for no changes. And thirdly, in the art community, unsolicited advice is very looked down upon.
If I had asked for feedback in the caption, or Y had said 'is it okay if I give some pointers?' I would have not minded at all, but it just angered me that this man had the audacity to basically insult my drawing, where most of the things he pointed out were because of my art style.
So I said, in the public channel where he sent the paragraph, 'hey, if I was looking for the feedback, I'd mention that, but thanks!' and boy oh boy did he and his buddies not like that.
I got told that he's an artist too and that he was just tryna help and stuff, but I looked up his art and the stuff he draws is NOTHING like mine, and it's traditional art, not digital.
So I don't know. I told them it was still unsolicited and I'm not gonna accept the advice.
Am I the jerk here?"
Another User Comments:
"No jerks here. I'm an artist and have a degree in this so understand that I do know what I'm talking about and have a decade or two of experience.
He wasn't insulting you as you put it. It sucks is an insult. She looks like garbage is an insult. Her waist looks cut off or her mouth is too big is called a constructive critique and as an artist, you will get TONS of these.
Learn to take them because they are, generally, useful tools. If her waist looks cut off that is so much easier to fix early on than it is when you are deep into color or shading. Others will see things you miss simply because of how long you have been looking at a piece.
Constructive criticisms will only help you grow so don't take them as an insult. That isn't what they are meant for. Artists, for the most part, love supporting and helping other artists. Constructive critiques are often how we do this.
Saying that you also don't have to take every critique that comes your way.
Not all of them are right or relevant. When you are being objective and not feeling all defensive and personally insulted you can start to see which critiques are right and need addressing and which ones are a matter of style or personal preference.
So he wasn't a jerk for trying to help.
This is just an artist thing.
And you aren't a jerk for not taking the critique. Though you do need to develop the ability to hear a critique and not take it as a personal insult. If you don't you won't ever grow." What_Was_I_doi
Another User Comments:
"NTJ
I am an artist and if my friends and I want advice/critiques we ask.
At most he could have gone 'hey I have a few ideas for edits, let me know if you want them'. Everyone is at a different point in their art journey and I find people that just give critiques without prompting to generally be quite pompous.
Part of developing as an artist is being able to spot your own mistakes anyway." Auroraburst
Another User Comments:
"His critiques seemed very specific and constructive, but it sucks that you were not expecting advice and he just went ahead with it. But once you put something on the internet or in public, especially art, it's completely out of your control how people react to it. You can reply to them and say 'thanks but the commissioner likes the sketch as it is so I'm going to keep it as is' and if they have an issue with that they are jerks." brencartoons
---
16. AITJ For Reporting My Mom To The Authorities?
Pexels
"My mother, we'll call her S is not a kind woman nor is she innocent in this situation. I am 20yo female, I have two younger siblings K who is 17, and A who turns 16 in June. Now, S is not treating my siblings fairly and is overall neglecting A's needs.
I've tried to sit down with her and talk about what A needs and what can be done to help A, but my mom doesn't seem to care or try anyway anymore. Yesterday, A texted me stating she is having stomach problems again (she has severe acid reflux and is in an on-and-off battle with a nasty stomach bacteria), I went to my mom and told her.
She brushed me and A off and accused A of faking as she normally does.
I decided to pick up the phone and call CPS in my state, I've tried everything to try and reason with my mom. She just..doesn't listen or lie about doing things. She's a classic narcissistic witch who is damaging my sister's physical and mental health.
After speaking with CPS and filing my report, I felt a heavy weight crash over me and started to regret my decision. A part of me thinks it's for the best, but another part hates that I did this.
Am I the jerk?
Update: CPS officially reached out to my mother who refused to cooperate and hung up on the worker, had a 20+ minute long phone call with the worker.
Tonight, I'll be taking my sister to the ER to get checked out since medical neglect is evident and CPS will be doing a surprise visit on my mother tomorrow or sometime soon. I hope all goes well for my sister's sake. Thank you for the support!"
Another User Comments:
"NTJ.
And I can tell you already know, but make sure to be prepped and ready in case CPS does take your siblings and you need to take them in. They'll do a home inspection beforehand usually. So, fridge stocked, backup beds set up, proof of income stability, etc." PoisonNote
Another User Comments:
"NTJ
Denying medical care is abuse.
There's no way they'd pull two older teenagers from home when it's this comparatively minor compared to what they see, though.
Hopefully, your local office isn't too understaffed and will actually refer the mom to a couple of necessary mandatory parenting classes and follow up after a threat to make sure that your sister actually saw a doc and got appropriate care." Meghanshadow
Another User Comments:
"You did what you did, and there's no undoing it.
CPS is going to investigate. If there's no good basis for child endangerment or neglect, they'll find that way. If there is a solid basis for your report, they'll find that way and act accordingly.
I hope you can make peace with the outcome. No matter the finding, there will be fallout. Judging a situation that's in the hands of the authorities is above our pay grade and capabilities." Professional_Ad9013
---
15. AITJ For Calling Soccer "Football"?
Pexels
"I am from South Asia and lived my life there all my childhood. I moved to America with my family during my teenage years.
I (20F) was at work today keeping LIVE updates of the Liverpool vs Manchester United match. I am a huge Liverpool fan so obviously, I was getting excited as the game was approaching in our favor.
A coworker of mine who is in his 40s came to my desk to chitchat and asked what I've been up to. I casually told him oh nothing much I'm just trying to watch Football. Liverpool is winning so I'm kinda happy. He looked at me so confused and asked what I meant.
I told him it was Liverpool vs manchester united and I'm a Liverpool fan.
He said oh I see what you mean but you should've said soccer if you meant that. Football and soccer aren't the same in America. I told him I'm well aware and that it just slipped out of my tongue since I have always called it football.
He then goes on to a rant about how the younger generation is just trying to make everything so different and what is the problem with just calling it soccer.
I replied to him 'I understand football and soccer mean different sports to you as you were born in America and grew up here all your life.
But not everyone is from here and not everyone grew up with American culture. We call it football everywhere else in the world and the thing y'all call football is considered rugby.' He asked me why am I arguing with him? I should just apologize and move on.
That part made me so mad so I told him 'I apologized for the confusion but why'd I apologize for calling a simple sport Football which by the way IS called football everywhere else in the world except for our precious little America.' He then literally went onto his desk and smashed it violently and kept telling me he's gonna report me to HR for causing a hostile environment.
I was so confused and enraged that I replied go ahead and cry to HR calling me hostile when you're the one smashing tables left and right. Other coworkers were equally confused and sided with me. However, some told me I could've just remained silent and not paid attention to him.
So I'm wondering if I'm the jerk and caused this whole drama."
Another User Comments:
"NTJ, it can be referred to as both fairly interchangeably and many at least realize that it's called 'futbol' or 'football' in many other countries and even in America many people still call it football and call the other sport AMERICAN FOOTBALL or refer to them by acronyms.
It's usually fairly obvious which one is being discussed based on the context of the conversation or team names and such and even if it's not then you just try and seek clarification or more details.
There were zero reasons for the coworker to flip out like that over a word where both are appropriate and if they were confused they could have asked for clarification rather than flip their lid like that.
The name Soccer actually came from the UK initially and is still used in some other previous British colonies (such as South Africa). It's not just the US although that doesn't make any difference to this story." Lurus01
Another User Comments:
"I mean 'everyone sucks here'. For him, it's obvious why he sucks (much much more), but for you, being from South Asia, don't even know a lot of countries near you call it soccer as well as football? Even in Australia, we call it soccer much more than football.
Your response attacking America was just kind of childish. I believe in adjusting to the country you live in, and if I moved to Europe you can be sure I'd call it football there and not soccer." Munkleson
Another User Comments:
"NTJ. Actually, rugby is different from football yet again.
You are correct your US coworker isn't thinking globally and instead can only see the world through his eyes. It all comes down to a matter of perspective, doesn't it?
In Australia, we play all three, so from the NSW state of view their preferred ball game of Rugby is known as 'football', while Vic plays AFL, yet from the state of Victoria the preferred ball game of AFL is known as 'football', while NSW plays Rugby and the third one is known as soccer.
Yet we appreciate in other countries that mainly play soccer, is known as 'football' to them. We also appreciate the US style of 'football' is mainly Rugby to us just with more padding." gemma156
---
14. AITJ For Wanting To Have The Keys To My Room?
Pexels
"I, (15M) live with my parents and my sister in a fairly small house. I have my own room, but my parents have not given me the key to the door, making me unable to lock it whenever I want to. They say it is for my safety, and I understand that, but there are moments when I just want to be alone without anyone coming in.
I have been arguing about it with them for months now, but the last time was different; I flew off the handle and very angrily demanded the key, shouting at my parents that I need privacy. After 2 days, they haven't given it to me and are still very angry about the whole thing, even threatening to remove the door fully.
So, AITJ?
EDIT: FOR CLEARANCE, THEY OFTEN ENTER WITHOUT PERMISSION AND USUALLY JUST BARGE IN (NO KNOCKING), THEY HAVE THE KEYS BUT NEVER USE THEM."
Another User Comments:
"Start walking into their room 30 minutes after they go to bed.
NTJ. They wanted privacy when they were 15. I don't know how parents become stupid/hypocritical when dealing with their teenagers.
Must be a power trip.
They're unreasonable and the threat to take off the door is rude, condescending, and out of line.
Buy one of those doorstoppers you find on a hotel door, that way it's inside your room. Install it when they're not home. Buy several and each time they remove it just replace it with a new one.
I'm sorry to say that they're jerks. And they'll be jerks in the future." benfranklin-katniss
Another User Comments:
"You are a minor living in your parents' house. There are no jerks in this situation. You just have to suck it up till you're old enough to leave. The downside to being a teenager under your parents' roof.
I'm not saying this is the right way to do it, but I just made sure to embarrass my parents every time they barged into the room." Kyungnam
Another User Comments:
"NTJ. They are not respecting your right to privacy. They should knock and wait for you to respond before going into your room.
I don't know that you will win about the key though. As others have said, removing the door would be awful, but not letting you lock the door isn't given you're still a minor living under their roof. See if you can have an adult conversation where you can explain that you feel anxious around things like getting dressed, knowing that someone could come in at any moment without knocking." never_ending_circles
---
13. AITJ For Not Wanting To Pay Rent For The Cat?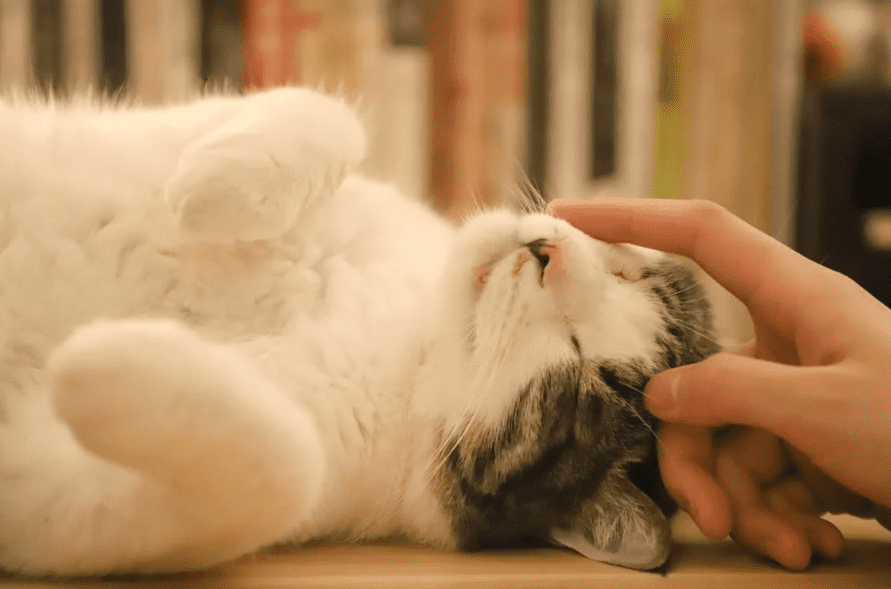 Pexels
"I (19) adopted a cat with Steph (20) and Helga (19). Stephanie and I live in the dorms and Helga lives with her roommate, Dory (21) in an apartment. Our plan was to move the cat between the dorm and the apartment. (I am aware this was a terrible idea.) While in the process of adopting the cat, Helga said her roommate would be okay with everything.
We tried to move it for a few weeks and realized it was too difficult. Helga and Dory agreed to keep the cat full time at the apartment. The apartment has a $50/month fee for cats. We agreed to all split the $50. Soon after this agreement, Helga cut me off.
Steph and I planned to live together next year, which is why I was involved with the cat at all. The cat would live with Helga and Dory this year, then Steph and me next year.
As we reached winter break, we didn't know what to do with the cat because we'd be going home and none of us could take him.
Because Helga had the cat full time, she said Steph and I were responsible for finding somewhere for the cat to go. We said we would pay a professional service to come to the apartment and check on the cat. We also offered to board the cat if they were uncomfortable with people coming into the apartment.
They didn't like these ideas so their solution was to give the cat to Helga's uncle, but then he would keep the cat.
I was the only one to fight back against this and I tried to find other options. Steph thought that neither of them wanted to take care of the cat and that's why they were giving it up.
I was aware this was a possibility, but no one told me the cat was given away. Around this time, Steph signed a lease for an apartment without me, which I was unaware of. I was still under the impression we would be living together so I continued to hold responsibility for the cat.
About a month after the break, I saw the cat was back but from a Snapchat story. No one told me the cat was coming back or involved me in the decision. Now, I knew I wasn't living with Steph and I was cut out of all decision-making.
About a month after this, I stopped being friends with Steph as she spread rumors about my partner and me. At this point, I'm only friends with Dory, who charges me rent. I asked Dory why the cat was brought back and she said 'because we like him,' not including me in us.
Dory, Helga, and Steph still saw the cat.
The three of them were involved in getting rid of the cat and bringing him back, and I was involved with the adoption because I was going to live with Stephanie. I said it's unfair to expect me to pay rent when I'm not involved in any decisions, and I never see the cat.
Dory's argument was that she was never involved in the adoption of the cat. She wasn't involved but she agreed with the cat living there and she was involved in the decision to bring the cat back. If I was involved in the decision to bring the cat back, I would have no issue with paying rent.
AITJ for not wanting to pay for the cat rent?"
Another User Comments:
"Everyone sucks here for treating this family member with feeling like a timeshare. This will be traumatizing to the poor cat. Pick one household for the cat to live for life and stick with it! Or better yet, rehome the cat to a responsible adult." panic_bread
Another User Comments:
"YTJ for not putting the cat's needs first.
It's ridiculous anyone thought this was an okay life for this animal. It is a living breathing creature that deserves a proper life and that means having an actual consistent home. How is that cat ever supposed to settle?!
You all need to grow up and put the cat first." i_needahero
Another User Comments:
"Every single one of you is a jerk for taking on an animal without the resources to do so or enough interest to properly care for the cat.
Cats need a stable environment, not to be shuttled around between homes, and none of you planned ahead in regards to caring for the cat for winter break. Please give the cat to Helga's uncle or another home where the cat will be loved, stable, and properly cared for including all necessary medical care. Everyone sucks here.." DJ_Mixalot
---
12. AITJ For Asking My Father To Smoke Outside His House?
Pexels
"My sons and I live with my parents temporarily until we find an apartment. My father smokes like a chimney. I mean when you walk into the house you see a cloud of smoke. Well, today, I walked into work and one of my coworkers kept saying she felt sick.
Then she turned to me and asked me if I smoke (I do not) and she said my clothes reek of smoke. I work in healthcare. Besides for the obvious health reason for my kids, AITJ for asking him to smoke outside?"
Another User Comments:
"NTJ for asking, YTJ if he says no and you don't accept it.
It's very dangerous for your kids to be around and he would suck for saying no, but that said, he's taking you in when you (temporarily) cannot provide a roof for your children. A smokey house is better than none. You certainly can ask if he can smoke in just one specific room until you guys leave.
You can ask him to go outside or have the windows open more, but you need to accept whatever the homeowner wants." Away-Caterpillar-176
Another User Comments:
"NTJ, but it's his home so I'm not sure how well that conversation will go.
I'm so sorry you have to put up with this.
Can you wash your scrubs at work and keep extra pairs there, rather than at home? I also recommend keeping open containers of charcoal or white vinegar where you and your kids sleep to help filter the air if you can't afford a HEPA filter or air purifier.
Put fans facing out at any open windows possible to air out the house… temporary solutions, but they will help if your father refuses to smoke outside or if that movement doesn't seem to help.
Washing your clothes with a big scoop of baking soda can get rid of the smell too." Razzberries91
Another User Comments:
"NTJ but…
Since you are guests in his home he probably won't stop. You can wash your scrubs separately with baking soda and then store them in a space bag. Shower right before you got to work and if necessary go in a few minutes early and change there. Put your street clothes in a sealed bag. Can you keep the bedroom doors shut to keep the smoke out and have the kids hang out there? It's a pain in the butt, but at least it's only temporary." Affectionate_Ice_658
---
11. AITJ For Leaving A Meeting That Was Running Late?
Pexels
"I (30F) am a supervisor at a healthcare company. Every week we usually have a meeting to go over the status of cases. They have changed the format of the review lately so what used to be a thirty-minute meeting has now been at least an hour, but almost never goes past one hour.
Today, our manager scheduled a case review meeting for 3:00, knowing that a lot of the supervisors leave at 3:00 or 3:30. I myself am scheduled until 4:00.
The meeting was only scheduled for an hour from 3-4. I had no issues with it initially since I should be done by my scheduled end time of 4:00.
4:00 comes and goes, and the meeting is still going. Our manager doesn't acknowledge it and keeps plowing through. 4:15 comes and I put in the meeting chat (it's a zoom meeting) that I apologize but I have a prior engagement and have to leave. I felt that it was disrespectful to myself and the other supervisors I work with not to finish the meeting on time and with no regard to our schedules or prior commitments.
Had we been warned ahead of time that the meeting could/would go late and we should plan on staying late I would feel differently. It's also relevant to note that I am salaried, so I don't get paid one cent more for having to stay late.
It also may be relevant to note that anyone can look up the status of the case and that I did not necessarily need to be present in order to give an update."
Another User Comments:
"NTJ, you work to 4, the meeting was scheduled to end at 4, any requirement to work after that point should be a request that you confirm or decline based on if you can change your schedule last-minute or not.
Usually, if a meeting is running over, the coordinator should ask 'hey, this is going on a bit, is everyone good to stay?' and then wrap up or amend if anyone has to leave that's essential, and if not then allow space for those non-essential who need to leave to exit politely and the room to settle before continuing.
That said, if it is a thing for these meetings to run over time, as it seems to be, it may be an idea to volunteer at the start that you have to go by whatever time. Especially if that's already after the scheduled end, it shouldn't be your responsibility to do that, but it can make you feel less stressed about having to dip out like you did if it does and the coordinator isn't paying attention in the way they should." GojuSuzi
Another User Comments:
"Everyone sucks here.
It's inconsiderate to run over a meeting time, indicating the meeting organizer did a poor job. However, a salaried employee is, by definition, not hourly. A salaried employee's day doesn't end when the clock strikes a certain minute. You don't make an extra dime for staying late but you are expected to stay late sometimes to get the work done.
That's the entire point." prevknamy
Another User Comments:
"NTJ – you're lucky you're in a position that you can leave like that. Though it is a direct challenge to the meeting holder's authority. You may want to consider a private discussion with the meeting holder if you're concerned this will become a regular thing. Still, supervisors need to respect their subordinate's time, especially when they are off the clock." DonutsAviator
---
10. AITJ For Not Wanting To Walk My Roommate's Dog?
Pexels
"I (26f) am frustrated with my 46f roommate because she has now on 3 different occasions locked my cat on the balcony and not let her in overnight or told me that she did that so I could let her back in. This most recent time I was at work until 10:30 pm and I assumed my cat was sleeping in her cat tree or my roommate's room and that's why she didn't come to my room overnight, so I went to bed.
I woke up at 5:30 am to very distressed meowing and found my cat on the balcony, so I let her in and put her in front of my space heater because it was very cold outside and she was freezing. However when my roommate woke up a few hours later I was really mad at her so I said 'rehire the neighbor kid to walk Benny (her dog), I won't be coming home on my lunch breaks to walk him anymore since you don't respect my cat enough to let her back inside after your smoke breaks.' Was this an overreaction? She was really offended because it was an accident but having this be the 3rd time she's done this is frustrating."
Another User Comments:
"NTJ, but you should just make a rule that the cat stays inside when she goes out to smoke.
Is she just spacing out and forgetting the cat is outside? There's no excuse for doing it THREE times." take_number_two
Another User Comments:
"Everyone sucks here. Your roommate sucks for locking your cat out. You suck for knowing she's done this before and still not checking to make sure your cat is safe." Somnitree
Another User Comments:
"I would say NTJ, regardless, as it isn't your job to come home on your lunch break to walk him, unless you want to, so you can back out at any time.
I say that she is the jerk because she apparently knows the cat goes out onto the balcony and doesn't bother looking for her, which could be potentially dangerous to the cat if your balcony isn't enclosed (as the cat could fall etc..)" DiegoIntrepid
---
9. AITJ For Waking Up My Sister On Holiday?
Pexels
"Both me and my sister are in our late 20s. We are on holiday as invited by our parents (so they are paying, lucky/entitled I know as I write this, but it's important to know that neither of us paid less or more than the other).
On a normal work day, I wake up at 5:30 and usually have the blinds open to wake up with the sun. My sister's blinds are down, 8:30 WFH kind of person.
Yesterday, I got up at 8:25 and her alarm was set for 8:39. Thought I'd do a favor and shower first, but the light turned on and woke her up.
She complained. I've talked to her and said if we have the blinds open, it won't be as much as a shock and I can get on with it all. She says I can open the (automated loud) blinds when I wake up because it's not as distracting as the light.) My issue is that once I have my 'big sleep' (yesterday), I'm more acclimatized to lie-ins until 7 am.
She hasn't said that's necessarily okay, and it's her holiday as much as mine, but I'm unsure whether to open the blinds, risk her being annoyed and waking her up maybe 2 hours before her usual wake-up time, or suck it up, read in bed for 2 hours until she is awake then get ready for the day.
I know it sounds like a lot of faff over nothing, but my parents paid for this holiday and I don't want to cause unnecessary arguments, as they don't get to go on holiday often at all. But I also want to enjoy my time and trying to read for 2 hours in the dark isn't fun for me, but neither is my sister for waking up at 7…"
Another User Comments:
"No jerks here, yet.
You made an honest mistake the first day and it wasn't that much earlier than her alarm… though it is kind of rude to turn on the light in a dark room while someone is sleeping so I can see where she was upset. Going forward, I would lay out the things you'll need to shower and get ready the night before.
Then you can quietly get up and go get ready without turning on a bright light, leave off the lights until you are in the bathroom. If you need a little light to move around in the room, I have yet to see a cell phone that doesn't give off light or have a flashlight on it." WaywardMarauder
Another User Comments:
"NTJ.
Sounds like you're not trying to wake her up.
Is there a place you can go outside the room? When my husband & I vacation together he is usually up very early at 5 am-ish & I enjoy sleeping in. He will go into the restroom to change so the light doesn't disturb me then take his laptop and go find a cafe or something to hang out at for an hour or two or go work out at the gym. Or consider purchasing an eye mask at a gift shop for your sister if you can find one. Just a couple of suggestions that might help you both enjoy your holiday more." RaggaMuffinTopped
---
8. AITJ For Calling Out My Father For Taking Unflattering Photos?
Pexels
"My dad (56 m) and I (22 f) have always had a strained relationship. We don't communicate well and we don't have similar styles of humor or interests (for the most part). He tends to have an extreme temper that flares up randomly and I have a lot of tendencies that annoy him.
Since I no longer live with my parents I usually can avoid these conflicts and maintain a pretty easy relationship with him from afar. When we are together though… things always tend to blow up at some point.
Recently he came to visit me as I just moved to a new city and he stayed with some family friends of ours.
I was shocked at how much worse some of his habits have gotten as he's gotten older. Aside from the purpose of this thread he has completely lost all sense of good manners. Mansplaining everything, taking over conversations, bringing up extremely unsavory topics, eating with his hands and open-mouthed at nice restaurants, steering every convo to a random topic he wants to talk about.
All while being completely ignorant that this is all rude?
The family he was staying with was obviously politely annoyed by him and I could only sit by for all of that, knowing that if I pulled him aside to say he was being rude he would blow up on me and likely not speak to me for the rest of his trip.
The thing I could not let go though was a new habit he has of taking candid, unsuspecting, random, and unflattering photos of anyone and everyone.
(This is where I need other takes bc I know I can be overly sensitive on this topic because I've constantly been at war with my parents since my teens to respect that my poor body image makes candid unflattering photos so painfully upsetting, especially shared on social media.
I've had to report dozens of photos they've posted of me through the years).
My dad was taking unsuspecting photos of this family he was staying with constantly, photos of strangers on the street. I'm talking like from the doorway photos of this family just sitting on their couch, eating dinner, etc? This had me fed up and I pulled him aside and told him that no matter what his intention was taking random uninvited photos of people, especially people you have a cordial relationship with at best, is so weird and annoying and at the end of the day rude.
He blew up on me and told me to get over myself and my secondhand embarrassment issues. I don't think that's the case here? It was clear there was discomfort from all involved and I felt like my dad was being a ditsy boomer. Maybe I could have been nicer in my delivery but I feel like I should be able to say when my dad is reading a situation wrong."
Another User Comments:
"NTJ.
But if your Dad is anything like mine, it will just fall on deaf ears and cause another fight! I don't associate with my Dad anymore because I just couldn't deal with his crap and he refused to see how his behavior was the problem, he has lost a lot of his friends too.
It is beyond rude to take photos of people all the time without their permission, especially unflattering ones!!" Leesoar
Another User Comments:
"NTJ
The unwanted photographing of people is rude, and together with his other awful personal and social habits will make him unwelcome at the home of the friends who kindly hosted him this time around. Definitely don't offer your place next time!
I feel sorry for your mother, as I'd find living with him unbearable. Perhaps they live separate lives under one roof & she no longer tries to rein in his bad habits…" nappingthedream
---
7. AITJ For Lashing Out At My Wife?
Pexels
"So my wife and I enjoy going to the library to work/study. I work from home and she is in school.
Today, I'm an idiot and forgot my laptop charger, so we decided when my laptop died we would just head back and complete our work there.
During my work, I accidentally sent an email that I 100% shouldn't have sent and would make me look very bad. Maybe not lose my job over, but overall a terrible look.
While in the process of unsending the message, my laptop died. I quickly turn to my wife and say we need to go ASAP, I just sent something I shouldn't have and it's critical I unsend it.
She then decides to start putting important medical documents with holes at the top through the metal prong things. I tell her to please not do that and just place them in the folder as every second matters and I really need to recall the email.
She responds and says the documents are really important and she doesn't want them to get ruined. I say I understand that but we are five minutes away from the house and surely nothing will happen to them if you just place them in the folder, for now, put it in your backpack and we can go.
She refuses to take admittedly only a minute to put all the papers through the prongs.
I put my stuff in my backpack and walk out towards the car in anger and fear because I don't want to get in trouble with my job.
We then argue on the way home about how I wish she could have just put the documents away in the folder and then gently put the folder in her backpack because I really needed every second I could save and my job is important to me and I don't want to lose it.
She said the medical documents were really important to her and she didn't want them to get messed up or damaged so I need to get over my selfish thinking and see her side.
She also said there is a bunch of other stuff I could have done to save time like grab the keys from her, throw my coffee away, and not forget my charger.
Here's my rebuttal, if I would have asked for the keys, she would have had to stop putting her papers away to hand them to me. Grabbing my coffee and throwing it in the trash is literally on the way out so no time wasted there.
I admit me forgetting my charger is my own fault but I didn't see me sending this message happening, but she knew what was going on and still chose to take more time.
Now we aren't talking and she went to the room and says I'm selfish for not seeing her point of view.
So AITJ?"
Another User Comments:
"YTJ. You sent a terrible email. Don't take your frustrations out on your wife." princess_banana_
Another User Comments:
"YTJ, unsending an email has a short window and is usually limited to the screen you are on when you hit send. If you are actually trying to unsend a slack or unschedule an email or any number of things, they make this really nifty invention, not everyone knows about it.
It's called a phone and it does almost everything a computer does including unsending things.
You could have also grabbed your keys, gone home, got your cable, and come back without ever disturbing your wife at all.
Another option is to never write stuff you don't want anyone to accidentally see.
So many solutions, you chose none of them." Ocelot-Worried
Another User Comments:
"YTJ.
You messed up twice, then acted really impatiently and took it out on your wife." beebsaleebs
---
6. AITJ For Talking Back To My Religious Family?
Pexels
"I opened up to my mom's side of the family (1 uncle and 2 aunts) about something personal. I just felt lonely at the time, and frankly, just bored, but they've always asked me about my personal life since I was a kid. I never felt comfortable sharing it with them up until 2020.
My mom's side of the family is fundamental, right-winged pious protestants. I think many who are reading already know how this story is going to go down. Also, a hint of Narcissistic personality disorder runs in the hereditary (stems from my grandma).
So I tell them I'm atheist, and this offends them.
They play it off nicely at first, giving me the 'you're free to believe whatever you want' nonsense. Then, they waste no time seizing the opportunity to practice their priesthood on me, informing me about how my bad habits (which I was seeking support for) were not going to send me to heaven.
Then, any time I tried to explain why I'm an atheist, they would paint me in the demon-possessed light of a madman, which quite literally drove me mad. There were so many layers of toxicity and abuse, but what sets me off even now as I'm writing this (one last time) is the narcissistic sense of entitlement they had thought it was their job to raise me, tell me how to live, shame me for my identity and later-on my queerness.
To me, they're the worst kind of people: homophobic, conservative, antagonizing, depression-ridden, and refusing to listen to the other end of a conversation unless it's a Christian or someone their age or older. Naturally, I desperately tried to draw some boundaries, and they took this as 'rude,' and I said some minor (in comparison) things like 'I feel sorry for your kids' when they psychologically gaslighted me in horrible ways.
They said evolution was stupid and I was stupid for believing it, that I was dumb for studying psychology and then being 'rude' to them by not appeasing every notion of their social protocol, and that I was stupid again for smoking (maybe deserved that), and that they don't want me to keep negatively affecting my younger sister (11F) with my personality.
My uncle also bravely asked me if I slept with my biological brother, to which of course I said no (should've just got up and left).
Oh, you're younger? Your thoughts and feelings are of no intellectual value to me, and arguably subject to my thoughts and feelings.
The entitlement of their thinking. Disgusting.
What saddens me is that when I retell this account to my siblings, now, they tend to defend them and refuse to believe that I didn't do anything wrong by being myself, for once. Even though they did warn me at the time that telling them is a bad idea, I went with my guts and decided to try and make a difference in my life.
AITJ?"
Another User Comments:
"You are not a jerk: you just chose poorly. Some people are not even worth your breath, just save it." CandiesAintMe
Another User Comments:
"These people aren't Christian. They are people who use the name of God as a club to hit people over the head, control others' lives, and little else.
True Christians behave the exact opposite of this. Acceptance is a massive part of the church I grew up in and have been a part of my whole life. Helping others through rough times, helping to make things better, and each other in the best and worst of times, that's the biggest part of Christianity.
This is the opposite. They tried the song and dance at first but let their true colors show. OP (and others reading) don't blame Christianity for this, we disown this behavior as much as anyone else. More so even because they're hypocrites and they really don't have any place in this religion. NTJ." Few-Cookie9298
---
5. AITJ For Telling My Ex's Employer About His Addiction?
Pexels
"My ex-husband and I divorced last May. Since then, he's gone above and beyond to make my life difficult. We moved to his hometown shortly after we got married, so it's just me now. He has threatened me before and called my employer to talk down about me, as well as my coworkers.
He's made several social media posts about me as well.
About a month ago, we ran into each other. Overall the conversation was harmless, it was mostly small talk. He got onto the topic of struggling with his addiction. He confessed to me that he has been using fake pee to pass his substance tests at work.
Well, this morning, lo and behold another social media post was made about me. Something inside of me snapped, and I called his employer and told them what he confessed to me. I used a fake name, but shortly after I ended the call, I realized they have my phone number.
So, am I the jerk here? Can I get into any legal trouble? His confession is on video, as I was advised by my lawyer to document any interaction we have."
Another User Comments:
"NTJ. It sounds like he's been deliberately provoking you and it sounds like you snapped.
It happens. It sounds like he's trying hard to control the public opinion of you, and it's very hard to grin and deal with it in these situations. However, you've got to not give in to his provocations in the future. I gave N T J decision as this sounds like a one-time thing.
You'll never be able to outdo him. Please just keep the retaliation to just this once. As much as possible get away from this person and cut all ties (including social media) and find some peace." 1-800-LAW-CATS
Another User Comments:
"Everyone sucks here.
You're both acting like children. You acted rashly, and it's not going to help your case.
The better course of action would have been to rise above – now you're both at fault." naynay2908
Another User Comments:
"NTJ. Anybody calling you the jerk, I have to disagree with.. if my ex was calling my work and coworkers. I'd keep an eye on their social accounts…
mostly for my own safety. OP, you need to get a restraining order against this individual." rightobobo
Another User Comments:
"Everyone sucks here. You both sound like squabbling, petty children. I hope you don't have children of your own, lest they suffer as pawns in your silly one-upmanship." TheMidnightHandyman
---
4. AITJ For Wanting To Stay Where We Are?
Pexels
"My husband and I (both 35) have lived in suburbs in the Northeastern US for the past six years. We have had two kids here, own and developed our home to meet our needs, and have jobs here. We are fairly close to my parents (90 min away) who help with our kids roughly 2 weekends a month.
My husband has become obsessed with moving away from where we live as he is frustrated by the politics of our area (more liberal, he sways more conservative), is frustrated by high taxes here, and is frustrated with his job. He has some friends here but wishes he had more.
He wants to move somewhere (location TBD, but 12-20 hours from where we currently live driving time) but not near any friends or family we have, so we would essentially be starting over. This is causing a major rift in our relationship and marriage. I am looking for feedback regarding if I am being unreasonable.
My husband's reasons for leaving: hates his job, hates politics here, and does not like high taxes. He feels living here is negatively impacting his mental and physical health because he is so stressed.
My reasons for staying: proximity to my parents, we have an established friend group and neighbor group that are supportive of our young kids, I am very happy in my job, we have set roots here that I can see growing in the future and providing stability for our children."
Another User Comments:
"You're NTJ.
His discontent seems to be kind of universal. If it's new, that's worth exploring (perhaps with a professional). If he's been complaining for a while, maybe he can fix ONE of those issues. Look for a new job, take up a hobby that would widen his friend group? If he's not willing, that also deserves exploring.
You don't say how old your kids are. I had rules about when I was willing to move the kids: anytime before they started school, between elementary and middle, and between middle and high schools, never in the middle of the school year. Otherwise, we stayed put.
We have always lived away from our families of origin. It has served to make our marriage stronger, but there were definite disadvantages. Still are.
We moved from the northeast to a little south of the Mason-Dixon Line. Life is a little less expensive and hard down here.
Not dealing with cold and snow for six months a year was our primary reason for moving.
If he just 'wants to move,' that's not a reasonable expectation." nothisTrophyWife
Another User Comments:
"No jerks here.
You have different perspectives.
Just remember, the grass is not always greener on the other side of the fence.
There is no guarantee of finding a job he likes, of politics being to his liking (they could also change over time), and taxes change too. I don't know how close you are to a state line and if that state would be a better tax location.
And moving without a job is pretty chancy, even with all the current job openings. And remember, buying a house in the current market is a nightmare!" Ducky818
Another User Comments:
"NTJ. There are zero guarantees that even one of your husband's issues would be resolved by a relocation.
Job – who says he'll love a new one elsewhere. Or even find one?
Politics – it is just as easy to get riled by liberals in a conservative area. In fact, moving to a primarily conservative area can become an echo chamber and increase the amount of time spent denouncing the other side, further elevating frustration.
And despite media hype, there is a mix of beliefs everywhere.
Taxes – low or nonexistent income tax at the state level is usually offset by much higher sales and property taxes.
I think instead of a move your husband needs a good therapist. This sounds like a lot of reasons that add up to a 'the grass is greener over there…' mindset.
I would try to have a calm conversation about how he really thinks your day-to-day lives would change someplace else and you both need to be realistic about the pros/cons.
Good luck… I hope you sort it out." Critical_Safety_3933
Another User Comments:
"No jerks here. He sounds very unhappy where he is so of course leaving isn't unreasonable.
You are happy where you are so staying isn't unreasonable.
But understand this. Divorce is a very real possibility if you keep him stuck in a situation where he is unhappy and now feels trapped. You need to decide what is more important to you. Where you live, or your marriage because this could end up being a deal-breaker.
That doesn't mean moving to a place where YOU will be unhappy. It means maybe try and find a happy medium where you both can exist in contentment.
He can also start with changing jobs if that's one of his stressors. Maybe join a club if he wants more friends. But don't take his unhappiness lightly." What_Was_I_doi
---
3. AITJ For Not Giving My Mom The Exact Details Of Where I'm Going?
Pexels
"My 'mother' (I'm putting that in air quotes because she's bio mom but acts like a child) wants me to tell her the exact full address and the full name of the person I'm hanging out with.
I'm going to the UK (just a few hours ferry from my house) to see my partner.
My mother obviously dislikes this as I will be away from her for a week and will not be at her beck and call and she won't be able to steal funds from me.
I told her I wasn't going to give her the address as both my partner and I don't feel comfortable doing so.
(With a precious partner she started crying and calling me abusive in front of my previous partner.)
She then got both her mother and father involved. Her mother called me a child. (I'm 20 male) and the father just agreed that I have every right not to tell her.
So am I the jerk for not telling her the EXACT address of where I'm going? She knows the general location."
Another User Comments:
"NTJ. You are a grown adult. Mommy doesn't need to know.
She seems to have some very concerning attachment issues. Get her steered toward some help." Remdog58
Another User Comments:
"NTJ, but if you met your partner online or something and you haven't met in person yet, you should tell someone else the info for where you're going." Mayalestrange
Another User Comments:
"NTJ.
You are an adult. You are allowed to have a personal life.
And your partner doesn't want their personal details to be given out, and you're respecting their wishes." naynay2908
---
2. WIBTJ If I Don't Want To Take Care Of My Cat Anymore?
Pexels
"I had some roommates who brought in their cats with them and when they moved out they left the cats behind and I kept them so they didn't get euthanized. The issue is that after they got fixed one of them won't stop peeing on everything.
I can't let them into my room or she'll pee on my bed. I can't let her in the bathroom or she'll pee on the rug. Now she's peeing on the floor! Both cats are well fed, get plenty of playtime, and even have 2 litter boxes but this cat won't stop peeing on stuff! I work full time and spend 12 hours a day between commuting and actual work so the last thing I want to do is clean up a puddle of cat urine when I get home.
WIBTJ if I rehome her or give her to the pound? It's been going on for a year and I'm at my wit's end trying to think of ways to fix it.
Edit: I have taken her to the vet because of this (multiple times) but there's nothing medically wrong with her beyond being a little overweight (a side effect of her being fixed)."
Antoher User Comments:
"NTJ.
If the cat is healthy, this is a behavioral issue and it may be that she would prefer to be an only cat in a different home, or be in a home where she has a human home for more hours a day. I had a beloved cat who did the same thing for a couple of years.
A friend offered to take him and he stopped peeing in the house for her. All I can think is he wanted a one cat, no dog home." Mission_Albatross916
Another User Comments:
"Do not take her to the pound she will be killed then you will be TJ.
If it's not medical then it's emotional. Maybe you're not giving her enough attention or you changed something that she didn't want you to. Did this start happening when her owner left or something recent? You are doing something to make her unhappy. Do you ignore her because of her issue? Do you exclude her from where you are? You should try to get a referral from your vet to see someone to help her.
There is definitely something wrong in her world." krissyskayla1018
Another User Comments:
"NTJ.
If you are open to it and the vet agrees, you might try switching the cats to Science Diet C/D stress. It's prescription food and expensive. When I left for basic training, my cat stayed with my mother and had a difficult time adjusting and began peeing outside the litter box.
My mother tested her for pretty much everything (and I do mean everything – my mother is a veterinarian and the cat lived at the vet clinic) and she had no health issues but once she switched her to that food (canned and dry), the issue cleared up.
When I brought her home after I finished training, I kept her on it until she adjusted then switched her to a different diet for hairball control because she wasn't peeing outside the box but she was puking constantly. So far so good but I keep some of her prescription diets on hand in case she reverts.
Again, this is just if you're open to it and something to talk to the vet about. You're NTJ regardless, you did not get the cat – it was thrust upon you. Try and find a rescue rather than a shelter as, considering her issues, she may be euthanized even at a no-kill shelter but many rescues are more than willing to overlook medical/behavioral issues and spend the money to fix them rather than just euthanize." chaosandpuppies
---
1. AITJ For Cutting Contact With My Trainee?
Pexels
"I have a trainee/cadet. From the very first day, I am super friendly, super nice, and tried to be the best teacher teaching him every single day. Also, I always talk to him either about the gym (we both are interested in the gym) or other stuff we are interested in.
Anyway, I realized I always initiated the conversation and he never did. So I suddenly stopped talking and we haven't talked for more than a week. We are working together for 6 hrs and I am giving jobs orders and he acknowledges them politely but that's it.
Yes, I know he may very well be an introvert but you could at least say one sentence especially if someone treats you so nice I guess. Before this, we have been working together for almost 3 months. AITJ for not speaking to him or teaching him anymore?
Edit 1: It is my duty to teach him.
But he has his assignments book he needs to complete. So, in my opinion, yes I have to teach but also he needs to ask me questions based on his assignment book. So I just decided to not go the extra mile, if he needs help, come to me and I will help.
I am not a teacher. To teach a trainee is only a part of the job."
Another User Comments:
"YTJ. You are his mentor/teacher. He's not obligated to be your friend, he's only obligated to respectfully learn the needed info from you." thirdtryisthecharm
Another User Comments:
"Maybe instead of holding him to your desired social standards, you do your job and train him? Not everyone wants to talk, and not everyone wants to work with friends. You are not entitled to his association beyond work matters." Maine04330
---
If a person annoys you, you either just shrug it off or get your revenge. However, doing the latter may cause you to be judged like these people had been. Well, you be the judge now about who you think the real jerk is! Upvote, downvote, and comment on your favorite stories by signing up for a Metaspoon account. Click Log In at the top right corner of this page to get started. (Note: Some stories have been shortened and modified for our audiences)