People Wonder If They're Misunderstood In These "Am I The Jerk?" Stories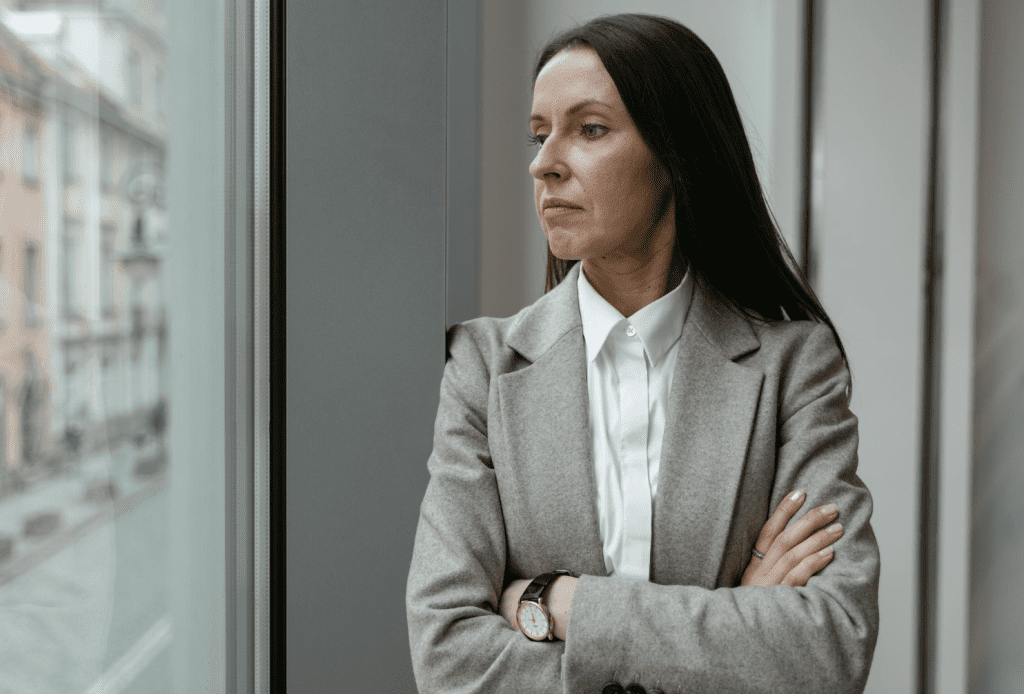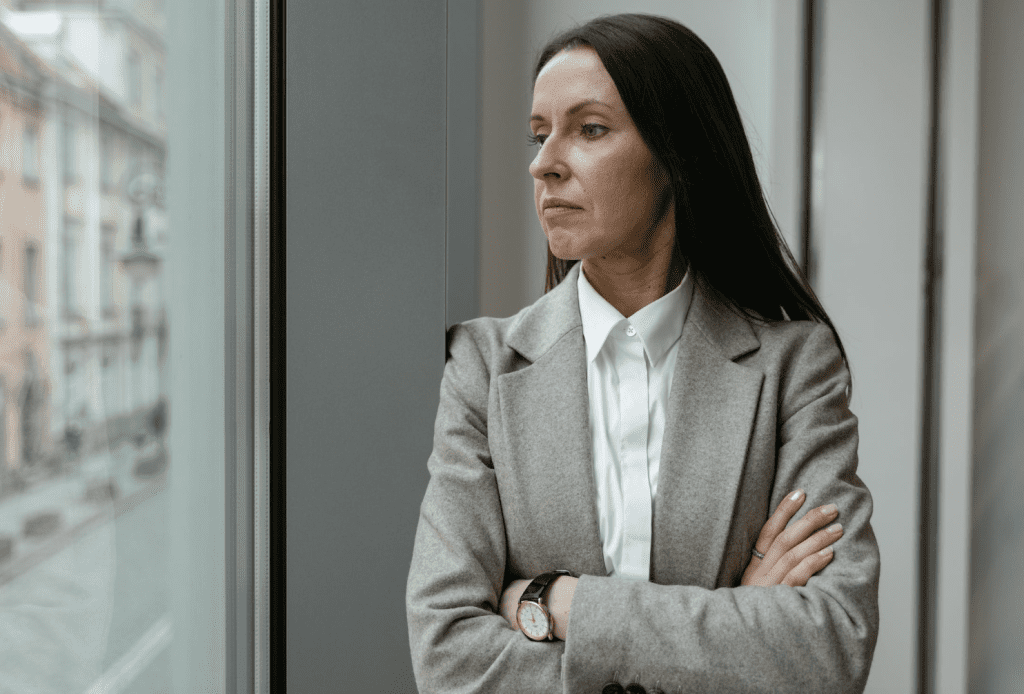 From navigating familial favoritism and tackling cultural clashes, to confronting disrespectful in-laws and standing up for personal boundaries, these stories will make you rethink your own choices. Explore the complexities of human relationships, the thin line between right and wrong, and the courage it takes to stand your ground. Prepare for a rollercoaster of emotions as you question, empathize, and judge the actions of individuals in these compelling narratives. AITJ = Am I the jerk? NTJ = Not the jerk WIBTJ = Would I be the jerk? YTJ = You're the jerk
32. AITJ For Telling My Sister-In-Law To Stop Comparing Me To Her Late Sister?
QI
"My (19F) sister-in-law's (27) little sister passed away 3 years ago. Though she's said she already grieved her death I think otherwise.
She likes to compare anything I do to what her sister did. And sure one or two things I'm sure we did alike but she's taken as far as comparing almost everything I do. The subjects I took in high school, sports I've played, colors I like, the way I decorate my room, even snacks/food I like, and the way I eat.
I've asked her (as nicely as I can) if she could let up comparing me to her late sister all the time because it sort of weirded me out. She did not.
When she still continued to do it I talked to my sister (her wife) and told her to ask her to stop. She didn't. Everyone calls me overdramatic and says I should let her continue as she clearly sees me as a little sister and it's normal behavior.
She's been a lot worse lately since my friend has been over more. She'll make comments like "my parents would've never allowed my sister to have a friend in her room or stay the night" or "you're lucky (friend) isn't around me or I'd ask him to leave".
Yesterday I asked my mom if my friend could stay for dinner (which usually means he'll stay the night too) and she said yeah.
Sister-in-law overheard and got mad. She was making snarky comments the rest of breakfast "Op and friend spend way too much time together" and "I'm surprised you guys allow her to have boys in her room you don't know what they're up to in there".
She then said she'd stay home instead of going out to "keep an eye" on my friend and me because we'd be home alone.
I didn't think much of it and went about my day. When my friend did come over we went to my room to hang out. Not even 10 minutes later she started barging in trying to tell me to wash dishes, asking me random questions, and trying to invite herself to hang with us.
Eventually, I locked my door because I got annoyed and things escalated from there.
When she tried to come in once again and realized it was locked she started screaming and banging on the door yelling at me to open it. When I did she started yelling at me how her sister wouldn't even be allowed to lock her bedroom door so I "wasn't allowed" to. That's when I had enough, I called her delusional and told her I'm not her late sister and she needed to see a therapist because she needs help.
She told my parents what I said and they want me to apologize because "it's just her big sister instincts kicking in". My sister also wants me to apologize because what I said was "heartless". I've refused and they think I'm an insensitive jerk for it. Now I feel like what I said was probably in the jerk territory and I might have been in the wrong. Am I the jerk here?"
---
31. AITJ For Exposing My Parents' Favoritism On Social Media?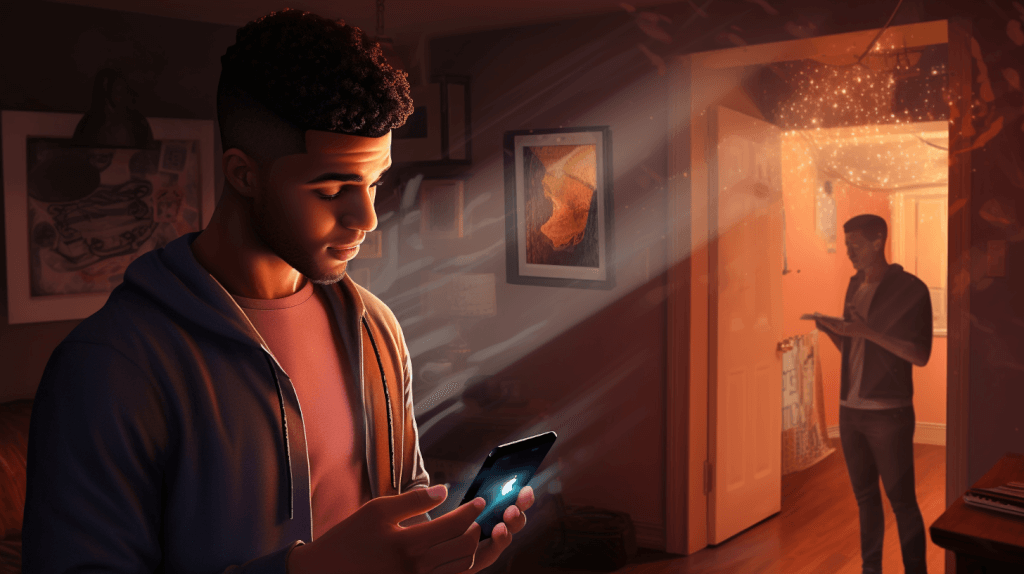 QI
"My parents have always favored my younger brother. I was by no means unloved. But it was blatantly obvious who they cared about more. I worked a part-time job to get my first car, but my brother got one as a present. It wasn't new, but was much newer than my car. It was the same with just about anything else, like clothes, video games and cell phones.
I'm 18 and am taking a gap year before community college to work a full-time job and save money for tuition. But a while back I heard my parents talking about how much they were going to pay for my brother's tuition. I secretly recorded the conversation from around the corner and then came out asking my parents why they were gonna pay for my brother's college, but not mine.
They didn't notice my phone was recording and just said that my brother needs more help. I asked how so when I wasn't getting any sort of scholarship, and he likely wouldn't either. Then I asked a few more questions about why things have always been this way. They got mad and my father told me that perhaps it's time I moved out because they are sick of keeping a roof over my head.
I pointed out I pay rent. But they didn't care.
I left the room and in a fit of rage uploaded the video to two different social medias I have and ranted about how this is how my parents have always been. Well a few hours after my parents were pounding at my door. My dad was screaming at me about how I made them look bad.
We fought some more and they left the room fuming.
My grandparents contacted me later and said they were appalled, then came to visit with a lot of the family the next day. There was a huge family intervention and my parents were made to sit on the couch and look at their feet while being told off.
It was then I found out they'd been receiving money for years from my grandparents to help with family expenses. My brother looked like he didn't know what to do. So he sided with the rest of the family and said he's noticed how I'm treated as well. My parents gave me a huge apology that sounded forced.
My grandparents have offered that I come live with them soon and will cut off the monthly payments to my parents, my father told me I should have never told the rest of the family and now won't talk to me, and my mother has been crying for days. So I'm starting to wonder if I went too far.
So AITJ for exposing my parents' favoritism?"
---
30. AITJ For Not Allowing My Sister's Service Dog At My Wedding Due To My Fiancé's Phobia?
QI
"I (f24) just got engaged to my partner of 5 years (m29) and have begun planning our wedding for early 2023 (only picked a venue so far). When planning, we decided on a child and pet-free (ish) wedding. The first hasn't received any backlash yet (here's hoping), but the second has become an extremely controversial subject in my family.
My sister (f21) has a psychiatrist service dog for bipolar I and depression etc. She got this dog a little over a year ago, and it's a golden retriever.
My fiancé was attacked by a golden retriever when he was 11. While it wasn't physically severe, it did affect him mentally and he had to go to therapy to be comfortable around dogs.
He is now fine around all dogs but golden retrievers. Because of this, my sister always visits us without her dog. She's usually fine to go out if she is with our mum and doesn't want to bring the dog, this is what my sister says not me assuming. When my fiancé sees a golden retriever in public, he usually tries to stay as far away as possible and avoids them until they pass.
This is usually extremely distressing and he can't be in the same area as them. Not always resulting in a panic attack, but having him on edge and in flight or fight mode. Obviously not ideal for our wedding.
When planning save the dates, we told our immediate family in person. When telling my family, my sister began talking about how she would buy a bow tie for her dog to wear at the wedding.
This took place at our home and her dog wasn't present. My fiancé brought up his discomfort and I backed him up, telling her that her service dog couldn't come to the wedding. I posed the idea that she come alone, like she does when she comes over to visit us. She got extremely upset by this, ranting about how we were discriminating against her and that her service dog was essential for her functioning in life.
I brought up how she was here without her service dog 'functioning' fine but she immediately started crying and having a panic attack. My parents took her side and left quickly with her still crying. My brother took my side but that's only because he believes she doesn't need a service dog. I have no opinion on her dog's validity.
My parents called me the next day to tell me that it wasn't acceptable not to allow my sister's service dog to come along, and that it would mean she couldn't come. Honestly we're not that close and she was only coming as a guest, so I posed the idea that she come for a dinner with me individually before or after the wedding to celebrate.
Now my parents are threatening to not come and claiming ADA laws against me. I honestly think my fiancé's comfort at our wedding is more important than my sister coming, and selfishly I want my fiancé's focus and attention on me and our special day. AITJ?
Edit: My fiancé has met this dog but it was a traumatic experience. She secretly brought the dog and kept holding the dog towards him and wouldn't let him leave. It resulted in a panic attack."
---
29. AITJ For Threatening Legal Action Against My Mother Over Inheritance Money?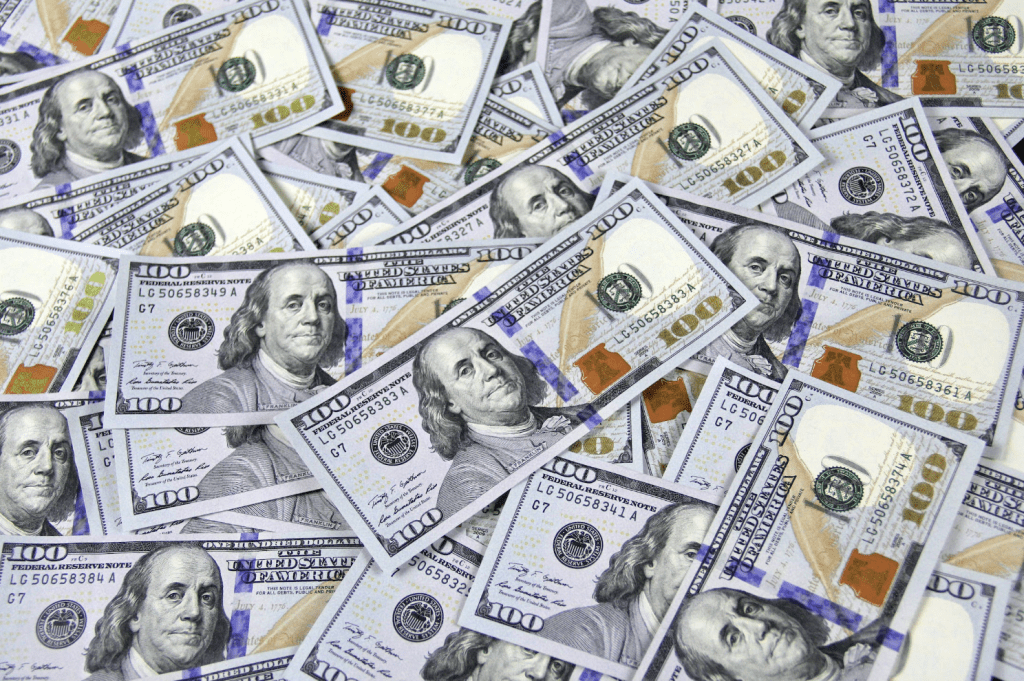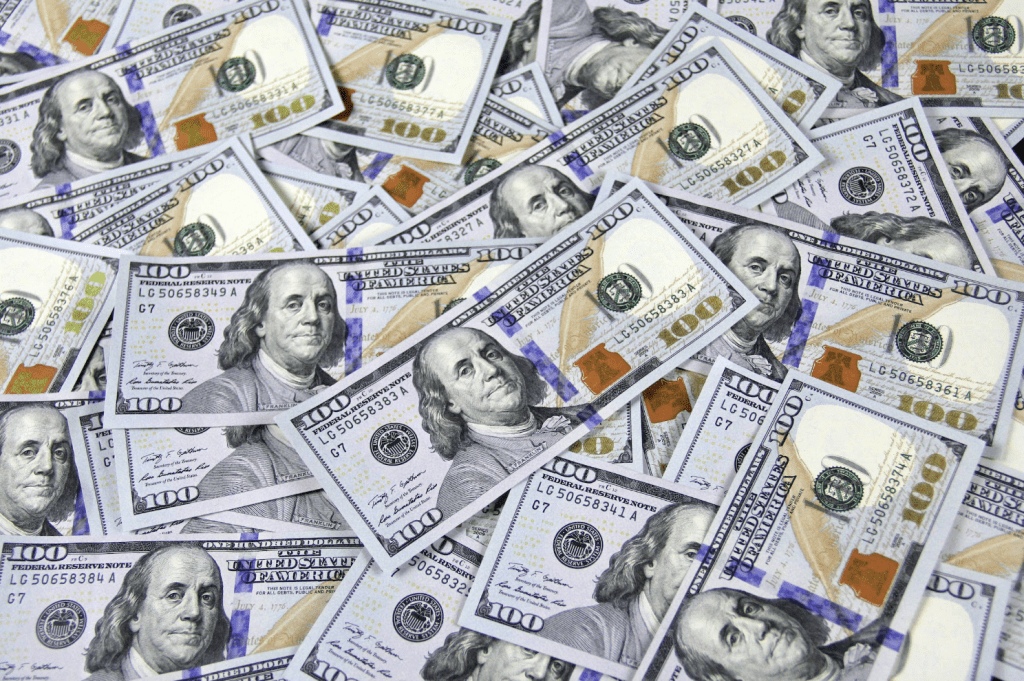 "I (18 AFAB) have a… complicated relationship with my parents. As I've gotten older, it's gotten worse.
Recently I received a sum of money from my deceased grandpa (about 125k, all for college). When I was told I inherited it, I was excited that I would be able to afford my dream school. When I tried to get the money transferred to my college savings, I encountered a problem.
My mother.
She has this idea that since I was the oldest, I would have to pay her back everything (including all of the medical issues I went through before I was even 4). So, that would be a lot. I went to ask her to transfer the money into my college savings account, but she refused, claiming that it was rightfully hers because of all that she has done for me.
To say I was mad, was an understatement. All through my life she would go into my room and steal whatever funds I had, and even destroy the safe my grandfather had bought me. Any sort of funds that I had won from different sporting competitions, she would take for herself.
So I waited a few days to talk to her again but used my time wisely.
When I was 13 I decided to start keeping a notebook of all of the money I had earned. She doesn't do any of this to my siblings, only to me. Well when I added everything up and included the 125k from my grandpa, it was about 250k that I had recorded. That's a lot of money for an 18-year-old to imagine but I saw everything as purely college savings.
Three days ago I went to her with my notebook, records of all transactions she made through my account, and went through everything with her. At first she was confused, but when I said the magical grand total, she went nuts. She started yelling that all of that was hers, since she had spent more than that on my medical bills.
I tried to stay calm but I've had enough of her dumb excuses. So, I told her that she doesn't do any of this to my siblings, which she only said that it was my job as the oldest to pay her.
I've seen enough of situations like this, so I copied everything into a file on my laptop.
When she took my notebook and papers to destroy, I just added on what the notebook, folder, and papers had cost to the total.
Two days ago I sent her an email, laying out that I either wanted everything that she had stolen from me (Not worrying about interest because that's too complicated right now) or I would be going the legal route, suing her for more than what she has stolen from me, which included all of my therapy.
Now, I'm worried that I may have taken it too far. So, AITJ For threatening legal action against my mother?"
---
28. AITJ For Redirecting My Pay To A Separate Account After My Husband Drained Our Joint Account For His Business?
QI
"Dear Husband started a contracting business about a year ago, with his brother. At first, they were doing well and there was money in their bank account and money coming into ours. So bills were getting paid and so on.
Recently I tried to make a purchase with our credit card and it was declined. So I checked our joint bank account and noticed that $6000 had been transferred out.
I asked my husband about it and he said he needed it to pay bills for his business.
He took $6000 that we needed for our bills and mortgage to put into his business. Without discussing it with me at all. I mean, even if he had I would have been upset but we could have probably come to a solution that didn't leave us with a negative bank balance and maxed-out credit cards.
I also found out that his company has 2 credit cards that are also completely maxed out.
He keeps saying his customers "don't want to pay". And the common complaint is that they haven't finished the jobs they were hired for.
In anger, I opened my own bank account and directed my pay from my two jobs there.
One is a casual job, so I get paid very sporadically because I don't work for that company every day or even every week.
The other job is new, so I haven't been paid yet. What money is in that account has gone to trying to keep our bank above the negatives and to pay a very tiny portion of our credit card so I can buy groceries or something.
At this point we can't afford Chanukah gifts for our nieces and nephews. Or ski tickets for the weekend our parents are taking us all away for their anniversary. The ski tickets I don't care about. I know they're a luxury and the hotel room is paid for courtesy of my parents. (The trip is with my parents, my family, and my sister and her family).
He just sent me a text to say our mortgage went through and now our bank is back in the negatives. He won't get a part-time job to at least have some stable income while his business goes through its growing pains."
---
27. AITJ For Not Opening The Door For My Roommate's Friend?
QI
"This happened two nights ago. My (mid-20s, nonbinary) roommate is away visiting her family and I'm alone in the apartment.
We have an agreement that we don't have guests while we're not there ourselves. I insisted on this agreement because in the beginning, my roommate would give her keys to friends. Her friends would bring other friends, and apart from leaving the apartment dirty, it became a safety concern.
So the other night at 02:30 am the doorbell rang. I wasn't expecting anyone, so I ignored it the first time. The second time, I went to check it out. We don't have a camera, we only have a microphone. "Who's there?" I asked.
"Can you open the door, pleeeease?" asked a voice I couldn't identify.
I couldn't even tell if it was a man or a woman.
"Who are you?" I asked again.
"Please open?" repeated the voice and rang again.
"Can you hear me?" I asked.
"Yes I can hear you, open the door!"
I then heard the person walking away so I decided that they were probably mistaken. Around 03:00 am the doorbell rang again. "I won't open unless you tell me who you are." I said through the microphone.
"Huh, gosh!" said the voice angrily and continued to ring.
I was very uncomfortable and made sure the door was well-locked. I informed my partner of what was happening. While I was on the phone I received a message from an unknown number. It said, "(my name) OPEN THE DOOR". I saved the number and opened a messenger service to check if I can find anything out about the person.
There was no name displayed, but a blurry photo. I could recognize the person in the photo as a friend of my roommate I saw once. I couldn't remember her name, so I texted back "are you (roommate)'s friend, the one with the bicycle tattoo?" But there was no response anymore. I gave a quick call to the police about the incident, they said they would check out the street.
I browsed a bit on my phone and at 04:15 I went back to sleep.
Today my roommate called me. She said it was a jerk move to leave her friend outside, since it was obvious that she was alone and under the influence. And that she could not respond to my questions because of the substances.
My roommate thinks I should have at least gone down to the main door to take a look at the stranger.
I for my part don't think I have to open the door to someone who doesn't tell me their name, especially when they seem under the influence and I'm home alone.
The girl apparently then sat at a nearby bench for a while before she managed to call a ride service that brought her to her own home. But she mostly has a blackout from that night."
---
26. AITJ For Mimicking My Brother's Outbursts To Highlight Parental Favoritism?
QI
"My brother is 14 and I'm 15. It's always been really obvious to me that he's the favorite child and my parents treat him differently to me. His room is twice the size of mine, he gets money to go out with his friends and eat but if I want to go out I have to use money I saved from my birthday or Christmas.
Or when grandma visits, I get in trouble for things he doesn't get in trouble for, there's higher expectations on me, if my parents need help with something it's always me they ask not him, stuff like that.
I've been trying to explain to them that we get treated differently and they don't agree. They think it's just in my head.
I would give them examples like how my brother is always really grumpy and barely speaks to them but if I'm in a bad mood and barely speak to them for one day I get in trouble. But they said it's different and got annoyed when I tried to get them to explain why.
My brother has been doing this thing lately where he gets annoyed about something (I think it's when he loses in a video game or his game freezes or something but I'm not sure because it's always in his room) and he starts using bad language and slamming his hand on his desk, then he stomps around the house slamming doors for like an hour.
This happens maybe once a week. It scares my cat and honestly it scares me too. But my parents just ignore it.
He did it yesterday while I was holding the cat and my arms got shredded because the cat panicked. I asked my mom if she's gonna talk to him about his outbursts and she said I should just ignore it and he'll grow out of it.
So today I decided I'd test out what happens if I do the exact same thing as him. I waited until the cat was in the other end of the house so I didn't scare him and I used bad language and thumped my hand on my desk.
I didn't even get to do anything else like slamming doors because my mom got so angry right away and burst into my room and started yelling at me.
When she took a breath I said "ok so now you've practiced with me, you can tell (my brother) off next time he does it, right?" and she got even madder and said I need to grow up and stop focusing on my brother so much and I should just focus on myself because it's up to my parents to decide how to deal with our behavior, not me.
So now I'm grounded for using bad language once and thumping my hand on my desk once, but my brother does that and then slams doors and stomps around the house like once a week and has never even been told to stop. And still my parents won't admit they treat us differently. My dad even came in later to tell me off all over again for copying my brother just to prove a point but wouldn't acknowledge I did actually make my point, he just kept saying I was just being immature.
AITJ?"
---
25. AITJ For Cutting Off Contact With My Parents After They Kicked Me Out?
QI
"Some context: I (21F) had to move back in with my parents in April due to surgery (lumpectomy to remove a tumor). It wasn't ideal for me as I'd become accustomed to living a distance away by myself during university.
Last week, an argument came about when I said I wanted to get a sternum tattoo. I explained that I had been saving up for said tattoo and that I wanted it as it would help with my self-confidence.
My mother took it upon herself to tell me I couldn't afford it and that I should be paying her to live with her. I gave my parents money for bills etc. when I was able to but I gave it directly to my dad. They retaliated by kicking me out of their house (they gave me a week to find somewhere) as I was being "disrespectful" for telling them that my finances weren't their business.
I left the next morning.
After they kicked me out I told them that they were no longer invited to my university graduation as I was left for those 3 years to do things alone anyway and my mother was only using my graduation as a way to brag despite her having done nothing to help me.
I also didn't want the negativity ruining yet another positive thing I was planning.
My mother (43) the day I left, decided to stop me at the front door to start telling me off for my behavior (I stayed in my room 90% of the time that I had free, the rest of the time I was out with friends or working).
Claiming that I am a horrible daughter and that I made up most of the issues we had, calling me mentally deranged, and telling me I should seek medical help. She was effectively trying to project her issues onto me as I was trying to leave. She also used my sister against me in the argument claiming I was causing my sister mental issues.
I was backed up against the front door with as many bags as I could carry just trying to leave. I left 45 minutes earlier than I needed to and ended up sitting and waiting for a friend who had said he would drive me to the train station.
I ended up moving in with my grandparents and refused contact with my parents, even so far as blocking them on my social media and not telling them where I was going to stay.
My mother somehow found out about my living with my grandparents and called my grandmother trying to twist things to suit her. I agreed with my grandmother that I wouldn't discuss the situation with her as she didn't want to be involved.
So AITJ for refusing contact with my parents and uninviting them to my graduation?"
---
24. AITJ For Asking My Partner Not To Bring Her Sister Over After She Disrupted My Game Room?
QI
"I, a 26-year-old male, have been with my partner (21) for 3 months. She comes to my house at least 3 or 4 times a week. A few days ago she came over but asked if she could bring her sister who's 11 years old with her. I said that it was fine. They arrive and it was chill except for some reason the sister was wandering around my house, room by room.
I told her not to go in my bedroom or my game room. She said okay. My partner asked if her sister can come again the next day. I was cool with it, it didn't bother me. Again they came and she started wandering but this time I heard my game room door open. It has a loud creak to it.
I get up and she's in there. Now my game room is pretty messy. Lots of empty Tupperware containers and empty bottles of water and drinks. Also lots of books about gaming scattered around.
She starts saying 'wow, this is messy.' I say yes I know. Sorry for the mess. She keeps repeating 'wow you have a huge mess.' I say 'yea, that's why the door was closed.' She keeps talking about how messy the room was.
Now I'm getting annoyed and am trying to ignore her. My partner tells her to stop. She keeps going and they eventually leave but with my partner scolding her and apologizing to me.
The next day, she texts me to come over and I say 'yes'. She says her mom was at work and if her sister can tag along.
I say sure but to tell her to not wander my house. We're chilling at my house until we get hungry and I order pizza for lunch. I go pick it up and leave them at my house since it was pretty close. I come back and the sister is in my game room 'tidying' things up.
She closed a lot of books I didn't bookmark, and moved a lot of my notes around. She also threw away a lot of Tupperware containers I was going to reuse.
Now I'm annoyed but trying to stay calm. I tell to her get out but in a harsh tone. I guess she didn't get I was mad.
Then she kept saying in a sing-song voice 'I cleaned up the mess'. I asked my partner why she let her sister wander around my house and she said she didn't think it was a problem because my game room was untidy.
I tell her 'hey look, don't bring your sister over here anymore.' She says 'wow that's real mature.' She then got her sister and left and she texted me saying that it was really rude what I did. I think I was nice about it but I eventually started to feel bad.
But AITJ?"
---
23. AITJ For Refusing To Reconcile With My Sister Who Keeps Trying To Involve Our Father In My Life?
QI
"So my sister (31F) and I (29F) have never been close. We are civil but that is about as far as it goes. She is very materialistic and about herself and her life to the point where she will not contact anyone in the family for months or go behind our backs to get something for herself.
Now, I never minded that. Honestly, her life she's an adult go for it, enjoy your money and sugar daddies. It just always meant I kept her at arm's length and never got attached.
I got married and had a kid almost 3 years ago. She was around because he was the first baby of the family and bought him fancy toys etc.
Then she got pregnant by a married man. Once again, didn't care, enjoy your life. My issue is that she tries to bring our biological father into my life. He was an abusive person to me and my mother throughout our lives. In her mind, it was my fault because "he's never hurt me so he couldn't possibly do it to you." Despite repeatedly telling her I don't want him in my life and I don't even want him knowing about my life or my son, he still somehow finds out.
She denies she speaks to him about us but there is literally no one else he would speak to because of our history.
When my husband and I contemplated moving back to Cali for my mom, my sister and my relationship became an issue. I still refuse to see her or her new baby because 1. I just don't care 2.
Baby is healthy 3. There will be pictures or talk and bio father will see. My mom refuses to accept this and is blaming me. She wants me to forgive and get over it because "your sister is trying you are just being a jerk." She went to see my sister on a recent visit while my son and I stayed home.
My sister apparently cried for an hour because she wanted to see my son and didn't understand why I hate her so much that I would refuse to allow her to be a part of his life. When my mom brought it up I again told her why and she just started yelling again that I stopped talking.
When she was done I told her, "the answer is still no. You and her may be willing to put him in danger but I am not so get over it." She is now refusing to accept or honor my wishes when it comes to my son. I am now debating whether I should move back to Cali since this will be an ongoing fight until I cave.
AITJ for refusing to cave???"
---
22. AITJ For Threatening To Kick Out My Son If He Doesn't Set An Extra Alarm?
QI
"My soon-to-be 18-year-old son refuses to set an extra alarm for getting to school on time. He slept through his alarm twice this week and it's only Tuesday.
Since this has been an issue for several years, and because of his neurodivergence (add, odd, rad, cptsd and learning disabilities), we tried earlier bedtime, no screens before bed, and even tried to find out if he was sleeping okay.
We'd offer alarms that vibrate your bed to wake you up, alarms that turn on a light and we even bought him an Alexa so that he could set multiple alarms in a 5 to 10-minute period. Since he has had the Alexa for 2 months, he has not even set the alarms on it.
In general, if our children make a mistake and they're willing to correct it, we don't give consequences.
In our home consequences come after several refusals to discuss it, correct it, or many failed attempts at correcting the issue! Because we have so few expectations, it is rare that I tell him no to anything. We have our expectations and boundaries and our kids are generally very well-behaved. They're helpful and kind and they do their chores without complaint.
They know the expectations and generally are able to meet them and get to do what you want within reason. We try to give as much privilege to our children as they earn with responsible and age-appropriate behavior. He stays out until 10:00 to 10:30 on school nights and midnight on the weekends. He has the freedom to do most things that he wants to do.
Since he has refused to set an extra alarm, we have let him know that because it has been 4 years of us working on this together and offering solutions with his refusal to even try any suggestions that he would be grounded from electronics every day that he's late to school. We told him that as soon as he's willing to set extra alarms, we're willing to reevaluate the consequences for accidentally sleeping in.
We try to understand that it is physically difficult for him to wake up to an alarm.
Here's where it gets interesting, his birthday is in 2 months. He had no HS diploma, barely any work experience, no money, and a job that's currently giving him 4-6 hrs a week. He has told us two days in a row in anger after not having screens for the day that he'd rather move out when he's 18 than set extra alarms to be on time.
He's late to work and Dr appointments too. It's honestly become the most ridiculous power struggle. He has said he will not try to set other alarms. It seems like a ridiculous thing to draw the line in the sand over, but ultimately, I feel like it's about his refusal to even try with an alternative solution more than about him accidentally sleeping in.
AITJ if I call him on his bluff and tell him if he's not willing to set an extra alarm then I'm not willing to provide him with a free place to stay after his 18th birthday?"
---
21. AITJ For Doubting My Daughter's Honesty After Finding My Missing Headphones In Her Room?
QI
"Last week I went to use my Bluetooth headphones, they were gone out of my bag where they always are. I asked my daughter if she had them, she's always taking my stuff without asking, I've told her all she has to do is ask whenever she needs to borrow my stuff, that's all I ask in return.
Because I know I won't get it back as she'll deny it.
She said no, I was skeptical, she guilt-tripped me saying I never believe her, etc., which she's not wrong I don't as she has a history of lying. She's constantly lying to me, even small insignificant things, it's frustrating. I felt awful and apologized, just assumed I'd left them in the car or somewhere else.
I wanted to believe her.
Anyway yesterday I was in her room looking for something I knew she'd borrowed which I needed back. I didn't go through her stuff or anything of the sort, I respect her privacy, noticed her makeup bag on the floor and had a look in there for my moisturizer and there were my headphones, I was not happy.
Decided I'd wait to talk to her when I picked her up from her course. When she gets in the car I tell her I found them and ask why she'd lied. She keeps saying she doesn't know how they got there etc… I ask to see her Bluetooth pairings on her phone, as if it's not paired I'd believe her.
She wouldn't, we argued about it for at least ten minutes, she kept up the argument that I wouldn't believe her either way, which I told her no that's not true, she just refused to show me! She wouldn't budge, she ended up crying and I could tell she was very stressed, I kept asking to see the pairings so that if she hadn't used them they wouldn't be in her phone.
She ended up getting out of the car and walking off, I watched her, and unsurprisingly she got on her phone straight away, I gave her a couple minutes for myself and her to calm down then asked her to get back in the car.
I asked again to please just show me her pairings, I wasn't surprised when she showed me straight away, I knew she'd deleted it when she got out, it's just so obvious to me.
I said to her, 'You flat out refused to show me before you had a chance to delete it, you were in obvious distress about showing me but as soon as you had the chance to delete it and get back in the car you showed me straight away? I wasn't born yesterday.'
But now I'm the jerk because I said I'd believe her and now I don't.
I'm at my wit's end with her constant lies and deceitful tendencies. I want to believe her, I truly do. It just doesn't make sense for her to not know about them being in her makeup bag when she had makeup on when I picked her up.
I'm meant to be taking her and her friend away for a trip this weekend to hot pools and a bungy jump.
I want to cancel it if she doesn't own up to the truth.
AITJ?
Edit for info:
She's almost 18, I started to recognize this behavior as an issue from around the age of 5. She's been in and out of therapy from the age of 13/14 and always stops and refuses to go back after several sessions due to thinking the therapist is 'a jerk' (her words from most recent one) even though she likes it at first and is open with chatting to me about it again at first.
She's had no major trauma that I know of apart from me and her dad splitting when she was 3. She was week on/week off with us co-parenting together."
---
20. AITJ For Refusing To Let My Aunt And Her Rude Son Into My Art Studio?
"Let me start by saying that my aunt's son is the worst, he is a self-centered brat who is extremely rude and has no manners. Well this Monday we had a family gathering at my parents' house where I have my art studio. I have made it clear that I don't want anybody but me to enter that room, now my parents understand me because I have some really precious art pieces to me, delicate stuff and paintings that took me days or even years.
In short, that's a place where I can escape reality.
Anyway back to the story, I was locking my room when the devil himself appeared, yup my aunt's son. He looked at the door and with the rudest voice that he had said "Open the door right now, I want to see what's inside or else I will make my dad break the door." I looked at him and said "Yeah tough luck buddy, you ain't getting in" and I walked away.
I went and sat near my parents and started talking with my relatives, not even 5 seconds passed and the brat enters crying. We all got concerned as to why he was crying but then he said that I was a jerk for not letting him in my studio, now everybody laughed saying that no one can enter there but me.
Behold my aunt jumped in the conversation and started asking multiple questions like "What's behind that door?" or " What are you hiding from us?" which made me uncomfortable but I didn't say anything nor did I answer her questions. At this point she got mad and started demanding that she and her son enter or her husband would break the door, I laughed and repeated what I said to the brat "Tough luck but you ain't getting in." She was mad, she started shaming me and saying nasty words about me.
I couldn't take it anymore so I yelled out, "I would like you to respect my privacy, plus, why would I let you and your brat get in a room where even my parents don't enter, maybe if you and your son weren't two self-centered jerks then we wouldn't even be discussing this, no is no!"
Well, she started crying and left the house with her son, her husband followed her but didn't forget to throw me a nasty look.
I sat down and many of my family members sided with me by saying that I didn't do anything wrong but some sided with her saying that I could've just opened the door. I don't know what to feel, part of me thinks that I could've handled the situation better but part of me thinks that they deserved it, so am I the jerk for not letting them in?
Edit: let me make some things clear, he is 13 she is 35, I have shown them my paintings countless of times, this has been going on for years now, and my parents and some relatives cut ties with her."
---
19. AITJ For Requesting A Seat Change Due To My Autism And Anxiety, Resulting In A Passenger's Removal?
QI
"I'm 31, flying to see family before Thanksgiving, since I can work from anywhere with Internet. Everyone in my family is healthy, and I follow all the rules.
But, not everyone does, when they fly. Nor do they buy two seats if needed.
Important to know: I have anxiety and a mild form of autism. Doesn't affect my daily life much, as I work from home, but I find some things more difficult, and these things technically mean I have disabilities.
Despite these obstacles in my life, I'm well-educated and know a great deal about the law, especially where it touches on things that affect me personally.
Anyway, I step onto the plane and they are running low on bin space. That's not a huge deal, my parents frequently have to wash, so I haven't packed much. Just my backpack and a little cross-body bag.
What is a huge deal, is that I can only see about half of my seat! The person in the seat next to it was obviously hoping that the middle seat would remain empty, because she can't fit in one seat.
I try to sit down. Technically, it is possible, but I cannot put the armrest down, and this woman's hips and thighs are going to be constantly touching me for three and a half hours.
Flying is already unpleasant for me, and I make preparations like taking medicine and wearing sunglasses and two layers of sound blocking (earplugs under noise-canceling headphones). However, this additional unwanted touch, I know from previous experience, will be difficult to handle, and I may end up panicking and/or crying. (unwanted sensory input, claustrophobia, and a trauma).
The woman also is refusing to wear her mask correctly, that is, over her mouth and nose.
I try to tough it out for a few minutes, then spy a flight attendant. I get up, tap her on the shoulder, ask for a discreet word. When I get the chance, I politely ask whether I can be moved, because there is not enough room for me, the person should have bought two seats, and I have autism and anxiety; makes crowding hard.
I don't need different treatment, but rather just enough space to not be constantly touched and have my whole seat to myself.
She says the flight is full, but her son is autistic, so she understands and will check if anything can be done. In the meantime, I can stand in the galley if I want.
I do that.
Pop on my sound protection, take out the earplugs, blast the music. Then I hear "what do you MEAN, the next flight? Is this because I'm large?"
I didn't hear anything else because the headphones are great, but I was torn between feeling guilty and wanting to laugh because the woman was making a scene.
Oh, and she flipped me off on the way out.
AITJ for complaining and causing her to be booted? Not my intention."
---
18. AITJ For Suggesting That My Friend's Partner Should Leave Her?
QI
"My (19f) friend (20f) and her partner (19m) have been together for 3 years I think. She loves pranking people. Usually, the pranks are harmless and funny. She doesn't normally film them and it's just something we laugh about a lot as a group.
Her latest 'prank' was around 2 weeks ago. We were supposed to hang out that day with another friend who ended up canceling.
Her partner picked us up since she came by my apartment to wait on me to get ready and everything was cool. We stopped at the gas station and my friend went into the station while the partner pumped gas. After he came back in the car and said "Thanks for letting my partner stay at your place last night.
I appreciate it." I'm like "????? She wasn't at my place last night." The partner went on and said "she said she was." I wasn't thinking much of it and just told him she wasn't with me. She came back in the car and the partner asked her if she was really with me because I said she wasn't.
My friend looked at me and said that she was with me and started saying things like, "remember when we ate a whole tub of ice cream haha. Remember? You need to get checked out or something."
I kept denying it. And they started arguing. And I'm just in the backseat wishing I canceled plans too. Some minutes after she was all like "I'm messing with you".
So I'm now laughing cause what was that but all in all, it was funny at the end of the day. She then was all like "I can't believe you wouldn't lie for me like that".
We went on with our day and she brought it up a few more times. I'm guessing she brought it up a lot with her partner because when I saw him yesterday, he asked if I would lie for her like that which I told him no.
Apparently, they did the same thing to the other friend who "passed the vibe check" ????
I am now referred to as the friend who they'd never rob a bank with and whatnot. The partner felt some type of way about it all and told me he's not sure he can trust her and his friends are basically calling her a red flag.
My friend brought it up AGAIN when a bunch of us were sitting around (most of them were the partner's friends) and compared me to another friend. The partner and everyone else were visibly uncomfortable. I looked at the partner and said "you should run honestly." The group was kinda stunned and one of the partner's friends went, "so we're all thinking the same thing? Love that for us." and patted the partner's shoulder.
I didn't mean to say that especially out loud and I immediately felt guilty after. My friend spotted me before I could leave and said I'm basically a jerk for what I said and embarrassing her in front of everyone and I may have ruined her relationship. I think I might be the jerk for that. I don't really know. I do feel a bit guilty. AITJ?"
---
17. AITJ For Refusing To Help My Husband's Family Amidst Their Crisis Due To Past Disagreements?
QI
"My husband's brother and his wife have three kids. Two of their kids have numerous disabilities/special needs. After the birth of their third child, my husband's family decided everybody needed to step up and help them out as much as humanely possible. My husband and I were the only ones who did not step up because of a big fight that happened when they had their first child.
My husband said we would not be the people to help. I agreed with him 100% because the bad blood had not gone away after that fight and things were tense.
My husband was worn down by the rest of the family in the first two years. But he told me to stay strong and he would defend me since they were particularly mean to me at the time.
In the past month, my mother-in-law has had surgery for her back, my father-in-law has been picking up different illnesses, both my sisters-in-law have contracted illnesses and so have various members of their households. My husband has also been working overtime due to a big project. The pressure was on me to step up and help them out and I didn't.
So they were on their own these last few weeks and will be for some more time to come. My husband's family is mad at me for not stepping up. His brother was especially upset with me because they were in a really bad way without any family around to help them out. My husband told him to back off and he could forget about help from him either because they didn't deserve it with all the trouble they have caused.
And since I know it will be asked. The fight after they had their first child was over childcare. I was a stay-at-home mom at that point and they felt like I owed them childcare. I was open at first until it became clear they expected free childcare and when I said no they called me names (and that is putting it mildly) and accused me of lacking empathy, love, and any kind of human decency and they said I was nothing more than no good trash that didn't know its place.
There was also another disagreement in recent years because their oldest (the child with no disability or special needs) has been acting out because he feels the strain of life and doesn't get much time or attention and he started bullying mine and my husband's youngest child in school. It only ended when we demanded they be put in separate classes and monitored.
He broke our son's stuff, stole his stuff, called him names, and was generally putting him down and degrading him. Neither my husband's brother nor sister-in-law were willing to do anything and they said we should just encourage our son to be tougher.
So given all this, and trying not to make this go even longer, AITJ?"
---
16. AITJ For Supporting My Best Friend's Decision To Call Off Her Wedding Because She's Gay?
QI
"Will (24M) and I (24F) have been best friends since diapers. Our moms were college friends who now work together and even planned their pregnancies together.
He started seeing Erin (23F) six years ago, and immediately, the two of us hit it off. Erin is the funniest, smartest, most compassionate, and most beautiful person I know, and we're interested in many of the same topics and franchises.
I'm happiest when I'm with her, and she's quickly become the person I'm closest to. Erin and I are close to the point sometimes people assume we're in a relationship, which annoys Will since he doesn't like the idea of his partner being perceived as a 'lesbo'.
Will proposed to Erin after not-so-subtle prompting from both his and Erin's families.
They've been in planning limbo for a while, and Erin was never very involved. I asked her about it in private a few times, and she always said it just didn't interest her. This never made sense to me, as whenever we saw nice flowers or pretty decor when we were together, she'd light up and mention it to me.
Last week, Erin showed up at my apartment unannounced. She said it was just to hang out like we normally do, but I could tell something was wrong. We've always been able to read each other well – our bond is special like that.
After trying to dodge the question, she tearfully confessed that she didn't want to marry Will, or even be with him.
She told me she's a lesbian. Her family is unsupportive, and has pressured her to stay with Will in the hopes that she'll be 'fixed'.
I'd known she was unhappy, but I didn't know why. I told her that she should break it off with him, and that I'd fully support her no matter what. All I want is for her to be happy – seeing her smile or hearing her laugh is the best moment of my day, and I know I'm so lucky to have her in my life.
Erin agreed and messaged everyone invited to the wedding that she could contact, saying she's canceling the wedding. She met with Will privately and told him she was breaking up with him, and that she's gay.
When I went to get her things from Will's apartment, Will saw me. I guess he let it slip that I was involved because I started getting a lot of very angry texts.
A lot of people in our three families are mad. They've messaged me calling me a selfish jerk who doesn't want to see her friends happy. Some of them are assuming that I broke them up so that I could be with Will instead, which I find revolting, or that I'm jealous because I've been single my whole life – I've never had an interest in boys, even if I am interested in romance. Will most of all is furious. He's accusing me of 'putting thoughts in Erin's head'.
Erin is staying with me, and she says she feels happy and free for the first time in her life, but I can't help wondering if the others are right. Am I the jerk?"
---
15. AITJ For Expressing My Feelings Of Neglect And Favoritism In My Family?
QI
"I (F18) have an older sister (F20) named "Taylor" as well as another two older siblings (23,29) who aren't as relevant to the story as they lived with our dad.
Growing up, Taylor struggled with her mental health and would often see therapists and take meds. Now, Taylor would often use her mental health issues as excuses to physically harm me on multiple occasions (more often so from when I was 11/14) which I promise is relevant to the story.
Me and my family were talking and my mom said something about how she loved all of us equally and I kinda made a small face and my brother asked me what was up. I said it was really nothing, but then they kept pushing about it, and then my mom made a joke about me feeling unloved and I stated that it was actually kinda true that I did feel unloved, she got mad and asked me to elaborate.
I simply stated why, about how my sister used to physically harm me often, and when I asked for help she did nothing about it, about how Taylor never got punished for sneaking out, lying, sneaking people in, consuming illicit substances when she was my age but then she'd argue with me if I was 10 minutes late.
About how when I begged for therapy at 13 she told me to schedule it myself like I was supposed to know how, or the time when I agreed to sleep on the couch for a while since Taylor did it cause we had a hard time sharing our room (she slept there for 5/6 months) and I ended up sleeping on the couch for almost 2 & 1/2 years, to the point they tried to put my clothing in the storage closet that was in the living room.
About how Taylor would emotionally mistreat me, and when I asked for help, nothing was done once again, there's definitely a lot more but I won't elaborate.
To say that everyone was angry was an understatement, mom saying I was ungrateful and didn't understand what she had to go through, Taylor saying I wasn't supportive of her mental health, my other two siblings starting going off at our mom, I didn't think it would blow up like this, and now my siblings don't wanna talk to either Taylor or our mom and asked me to come stay with them. Mom says I ruined their relationship with each other, I don't even know what to say to them at this point.
AITJ for this?"
---
14. AITJ For Stopping Payments On Wedding Expenses After My Friend Ended Our Friendship?
QI
"Amy & I (26F) have been friends for almost 20 years. We have literally grown up together, & until a couple of weeks ago I would've said our friendship was bulletproof. I would lie if I said we haven't had our disagreements or arguments, but we have always been on the best terms through it all & none of those have lasted more than a week before we talk it out.
Last summer, she got engaged. She asked me to be her MOH, I said yes & offered to pay for all the floral arrangements & the bachelorette party favors for her wedding (coming November). I have been very lucky to have a great job at a private HS since I graduated college so money has been no problem for most of my 20s.
The deal we came to was that the budget for the flowers & the favors was 4k tops & that we would put in on her fiance's card & I would make the payments. She made initial transactions for most of the things I "bought" for her during spring (about $3700).
During summer break, my partner & I took a trip to see her family out of the country.
This made it so I didn't really see Amy for almost one & a half months. We texted here & there, & I didn't really notice anything weird going on because I have been so busy with the new school year, but a couple of weeks ago it dawned on me that Amy was hard on ghosting me & it had started to affect me.
My partner & my therapist recommended I ask her about it because it wasn't healthy for it to be affecting me so much, so I sent her a text asking her what was up & she responded by saying that "she was done with our friendship". That caught me off guard & I called her but she didn't respond.
I drove to her house & asked for an explanation & she basically said that our friendship consisted mainly of her doing things for me. Her coldness is what hurt me the most. She added that I wouldn't be her MOH anymore, I was uninvited to the bachelorette party & that only because of our families being friends I was still invited to the wedding.
I asked her what made her be this rash & she said that it had been on her mind for a while. As much as it hurts me, I get her wanting a "clean breakup" & even though I feel there's more she isn't telling me, it's not my place to pry. After that conversation, I reflected on our friendship & I can recognize I did ask her for favors more than she did me, & even if I didn't go about it that way, it's not my place to dictate how she feels about it.
I bolted off crying, & after a couple of days I apologized to her & she said she accepted it but her decision was final. I then told her that I get it, but that I would stop payments going forward. She flipped & called me "an ungrateful jealous person" & that I should be paying for those things as reparations.
My mom told me I had made a promise to Amy & that I need to see it through. I am sorry to leave 2500+ dollars in outstanding payments to her & her fiance, but I really don't know what to do. So, AITJ?"
---
13. AITJ For Losing My Temper With My In-Laws After Continuous Disrespect?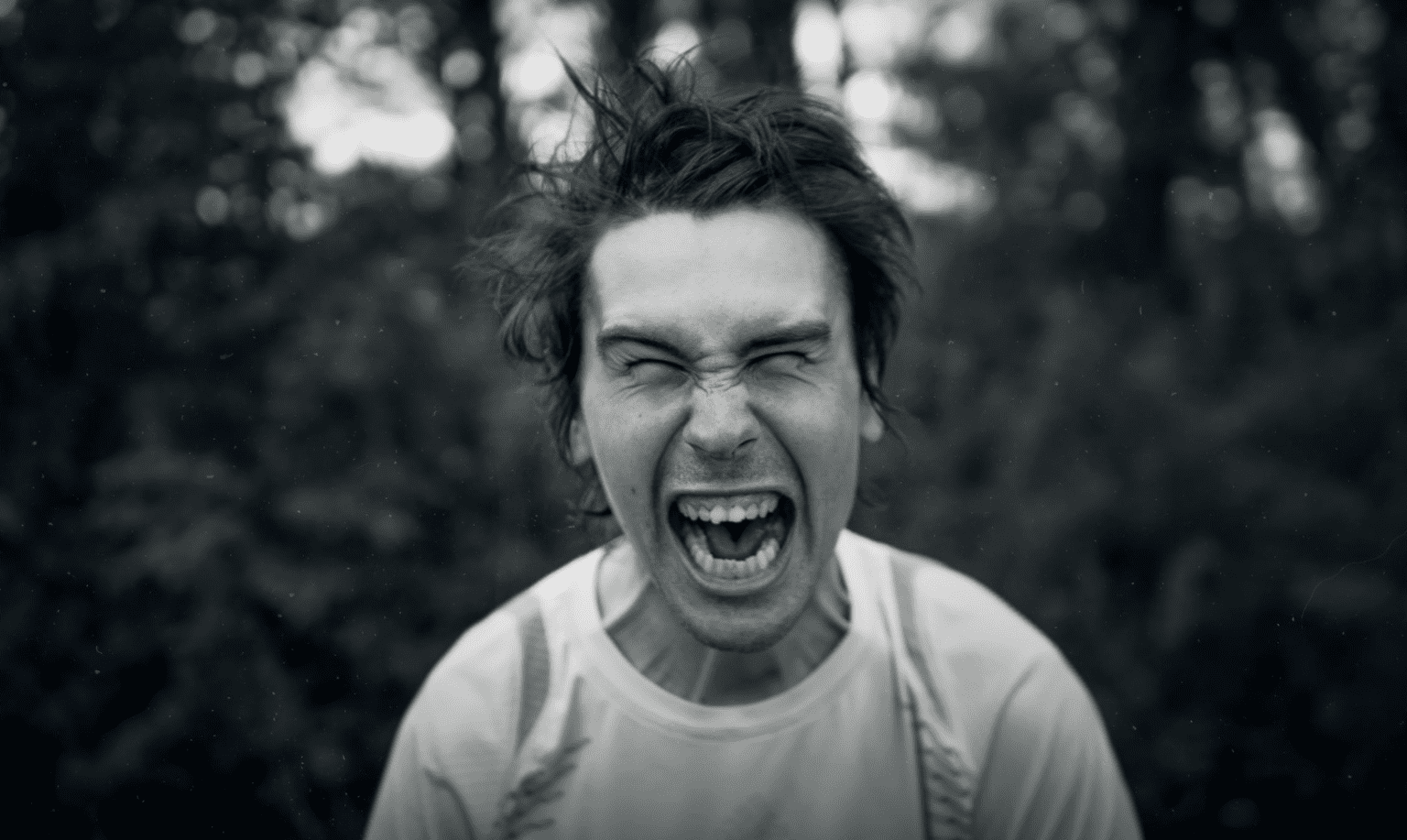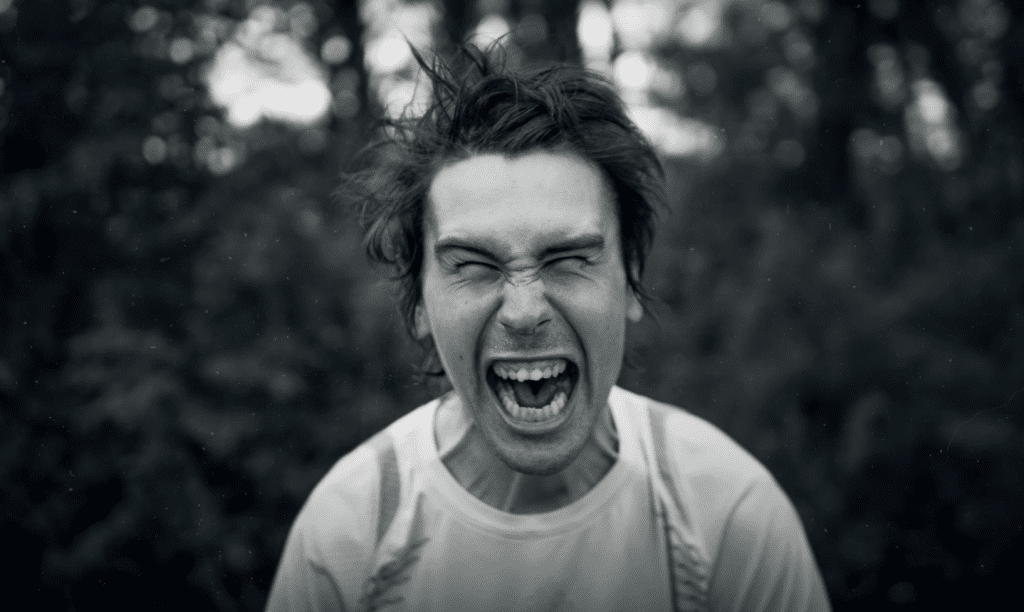 "My in-laws and I have always had a shaky relationship. They come to my house and treat it like it's theirs about once a week (i.e., boss me and my wife around, change my kids' TV channels, make fun of us for not having the house clean enough) and when I've asked for different behaviors (we've talked in person, my wife and I have talked with a therapist, I've cried to my wife begging to no longer have this toxic relationship) I've been yelled at by my wife and her parents for my anger issues and for not understanding them.
Last night they came over for dinner. The entire dinner, they complained about our synagogue. For reference, I grew up in a Jewish family, and live in a moderately anti-Semitic area. I also had bad experiences at my temple, so I don't really identify as Jewish as an adult. My wife grew up in a very Jewish part of the country.
My wife moved to my area 20 years ago and her parents followed. They go to the same synagogue I despised growing up, and encourage me to become more Jewish again.
So for an entire meal I listened to complaints about this place they want me to get involved in.
I pulled my FIL outside midway and asked if we could talk about another subject.
He gave me a long lecture about how I don't understand that complaining is in our heritage, and told me no, this was how he was going to speak and I'm too sensitive.
A bit later, I clean up the table. I do 90% of the dishes in my home on a regular basis. When we have dinner parties, my FIL always insists on doing the dishes though.
I've asked him not to, we've fought many times, sometimes I win, sometimes I lose. So tonight I lost, and he did the dishes anyway.
A few minutes into dishes, FIL is complaining our house is broken because we don't have hot water. I look over and the sink is set to cold. I tell him this.
He immediately moves the faucet to hot, looks at me, and shouts "nope, doesn't work!"
Pipes take a moment, at least on my sink. At the current change, it's going to take at least 20 seconds to get hot water.
I lost it. And I shouted at the top of my lungs, "stupid idiot!"
I didn't even realize I'd said it out loud til after it happened.
Idiot's not even a word I use very often, it's ironically something I hear my in-laws use more (i.e., my MIL got into a fight with my FIL at dinner at our house last week and she repeatedly called him an idiot, my wife calls the head of our synagogue an idiot a lot, etc.).
Anyways, everyone lost it that I called my FIL an idiot.
My wife kicked me out for name-calling, and I spent the next hour walking around our neighborhood.
Frankly, I know calling someone a stupid idiot is wrong, so I'm pretty sure I am the jerk – I should be able to keep those emotions in check – but I guess I'm just looking for some semblance that I'm not as horrible as my in-laws made me out to be to my wife and daughters while I was out walking trying to cool off. I feel really bad."
---
12. AITJ For Asking My Mom To Stop Interfering While I Sort My Belongings?
QI
"I just bought a home and will be getting married next year. Over the years, I've amassed a lot of things, so I'm going through my belongings to figure out what can come with me and what I plan to throw out. My mom is a packrat only with her own stuff. She's known for throwing other people's things out because they look messy.
I've been on the phone, had her walk into my room and start grabbing things, 'Garbage? Is this garbage? Can this go in the trash?' If I tell her no, she continues, 'Why? What is it? What are you saving it for?' When I finally tell her to stop touching things that don't belong to her she cries to my father that I blew up for no reason.
Whenever anyone is doing a cleanout, she leaps in uninvited and 'helps'. Which means going through the person's things, interrupting them every 2 seconds to say, 'Well this can go in the trash. You're not keeping this, right?' and turn a 2-hour job into an 8-hour job.
For this reason, I've locked my door and ignored her.
The other day I had just started when she knocked. I asked what she wanted and she replied, 'Let me in.'
I replied, 'No, I'm busy. What do you want?'
She said, 'Open the door! I just want to show you something.'
I responded, 'Please text me. I don't have time.'
She continued to knock, 'Open up! It'll take 2 seconds.'
So I walked to the door, opened it up, stepped outside, shut the door behind me, and told her to show me.
She said to let her in as the light was better. I said her 2 seconds were up, went back in the room, closed the door, and locked it behind me.
An hour later, I left to use the bathroom. When I came back, she was there, opening drawers and pulling things out. 'Great!' she said with a smile, 'I can't believe you're finally cleaning this room out! It's such a dump! You're not keeping any of this right? This is all garbage.'
I replied, 'I haven't gotten to that drawer, please don't touch it.'
She began going through my keep pile and grabbing things.
I told her that was already sorted and to please not touch it. She picked up a video game and said, 'You're not really keeping this, are you? This has to be a mistake. You can sell it and get some money, it's not even opened. And this? What are you going to do with this? This is garbage, no point in saving it.'
I told her to please leave my room and let me continue, the keep pile had already been decided, her opinion was unwanted, and her going through my drawers out of order was frustrating and overwhelming me.
She opened another drawer and began flinging papers.
'This can all go in the garbage!' She shouted.
I laid down on my bed and turned the TV on. She asked what I was doing and I said I was done for the day. She demanded to know why. I told her that she had stuck her nose where it didn't belong and frustrated me to where I had no desire to sort anymore so I was done for the day.
She flipped out, 'It's not my fault you're a lazy hoarder!'
I replied, 'Whatever, goodbye.'"
---
11. AITJ For Expecting My American Sister-in-Law To Respect Indian Traditions?
QI
"My (F36) brother (M32) lives in the US. We are from the South of India. He recently married my SIL (F31) there. She is a US citizen and catholic. We haven't met her in person till now. We were supposed to go to their wedding in the USA last year. They postponed their wedding to April of this year, but we couldn't go as we were under the full blast of the 2nd wave.
Anyhow we urged them to go ahead with the wedding and we attended via Zoom.
They have now planned to visit us in India from mid-October to mid-November. They will be staying in a hotel and attending family get-togethers including my parents' Diwali lunch (4th Nov) when they will be introduced to a large part of the extended family (all health precautions taken).
Last week we were having a video call where my SIL told me she is super excited to celebrate Halloween with my Kids (F 7 and 5). I told her sure, we can plan a party with some friends and have some spooky-themed stuff. She said she wants to dress up and take my girls out for some Trick or Treat as auntie-niece time.
I told her that here in India no one does that and people would have no clue why you are knocking on their door, let alone have chocolates or sweets ready. What I could do is, inform a few neighbors and friends, buy them sweets ahead, and then take her and the kids specifically to those houses.
She got a bit irritated and told me to forget about it. I was a bit taken aback but dropped it.
I started asking about what she would like to wear for the Diwali lunch. It's an important festival for us and we believe in wearing new clothes that day. She said she'd wear the same dress she wore for her reception (a short white dress).
I told her in India, white is worn by widows (though this is now outdated) and wearing new clothes is an important sentiment and we would like to get her something new (as a gift). Maybe an Indian Salwar or saree or if she is uncomfortable, a full-length dress. She would meet a lot of elders in our family and we would like her to dress a bit conservatively as they would not be comfortable.
She totally blew up and told me that if I was going to be so pushy, she wouldn't come to the Diwali lunch at all and if she can't dress up for Halloween then she wouldn't dress up for a non-Christian event and she said many other things which were rude about our culture. I was upset as I felt that I had done nothing to warrant such a reaction.
I got angry and told her if Diwali was non-Christian, so was Halloween. She cut the call and hasn't spoken to me since. Apparently, she complained to my mother, as mom called me and told me that she was our guest and we shouldn't insult her and told me to apologize. I feel bad and like a jerk now. I don't want her first experience of our culture to be sour or ruin my parents' Diwali. Also I don't know much about US culture. So, AITJ?"
---
10. AITJ For Wearing My Non-Traditional Wedding Dress To A Friend's Wedding?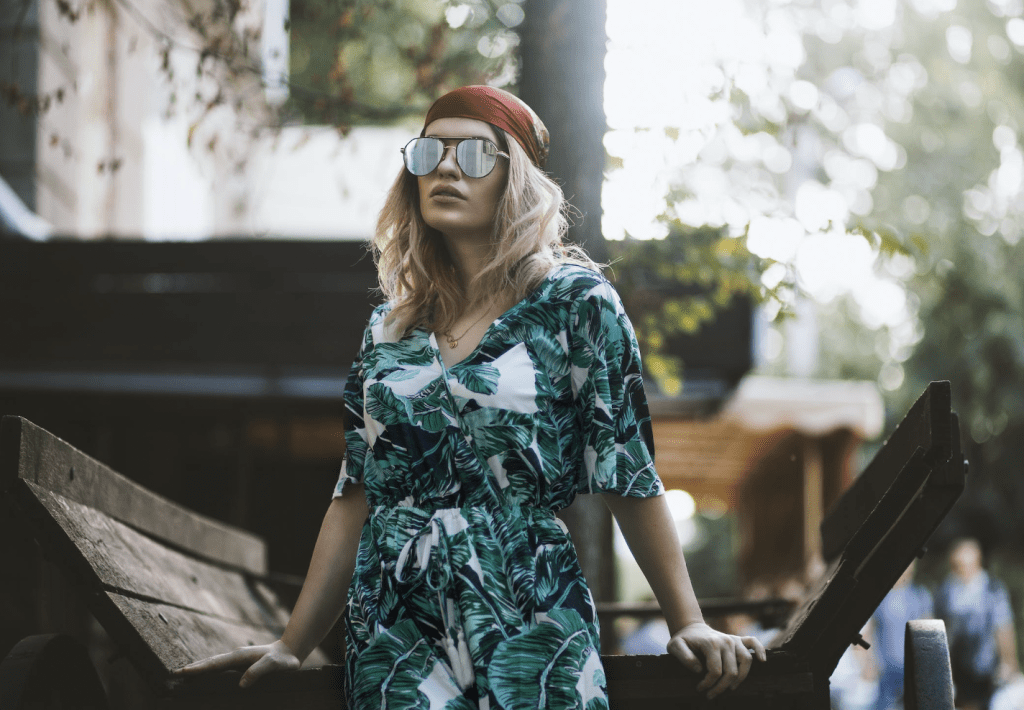 "Backstory: In March of 2020, my (now) husband and I were engaged, living in a condo, and working office jobs. When the global health crisis hit, both our jobs moved online and our wedding planning came to a halt. We decided to pivot our plans, cancel our big wedding, and follow our biggest dream instead. We bought a used short school bus, spent a few months converting it into a tiny home, sold all our stuff, and hit the road.
We also had a very untraditional micro-wedding! There were 19 people there, we said our vows on top of a mountain, caught and roasted fish over a fire for dinner, and drove off in Otis (our skoolie) with a 'just married' flag. One of the other untraditional things about our wedding was my dress. Otis has very limited storage, but I knew I would want to keep my wedding dress for sentimental reasons, so I purposely got married in something I thought I could wear again.
I chose a sage green satin wrap dress that I could hike in, it doesn't look like a wedding dress but it was perfect for our day.
The conflict: It's now been nearly a year of us living in Otis and exploring our country (as much as restrictions allow). Last week we drove back to our home town to attend the wedding of my friend 'Lisa'.
Because my wedding dress is the only piece of formal wear I still own, and because it isn't white or looks like a wedding dress, I wore it to her wedding. The ceremony was beautiful and I was dressed very similarly to a number of other women there, I even got a few compliments on my outfit.
Unfortunately during the reception, Lisa's mom 'Jen' accosted me, asking 'how dare I wear a wedding dress to her daughter's wedding' and 'whether I wanted to make the day about me since I didn't get a proper wedding'. Apparently, Jen had seen my wedding pictures on social media and recognized my dress. I tried to explain to her that it was the only dress I own and that I was 100% there for Lisa but she didn't want to hear it.
She then told a bunch of other people I was wearing my wedding dress. Most folks didn't seem to care but I did get glares from a few people for the rest of the evening, even from some who had previously complimented me!
By the end of the night, I felt very conflicted and like maybe it was rude of me to wear my dress.
I did get a moment alone with Lisa, and let her know that I meant no disrespect and wanted her to have her day. She said she understood my lifestyle and wasn't bothered. However, it did clearly impact other people, and I've since gotten messages from her mom telling me not to expect to be in any of the wedding photos cause she's told the photographer to edit me out and that 'I won't get a free wedding after all'. I've asked a few friends what they think and have had mixed answers as to whether I am the jerk or not.
So I leave it to you, AITJ for wearing my 'wedding dress' to another wedding?"
---
9. AITJ For Refusing To Remove A Fiesta Themed Post After My Roommate Called It Racist?
QI
"So, backstory: I'm mixed Irish and Latina. I have three siblings, and my younger brother is mixed as well. My two older siblings are full-blooded Latino. Besides my white father, I am the only person in my immediate family who could be considered "white-passing" as I've been told. We grew up in poverty, in a very racist small town in Texas.
My roommate is almost fully Indigenous Mexican. From the beginning, it seems like she's taken every opportunity she saw to call me racist over things I didn't feel I was being racist about at all. To this day, she's still the only person who's ever called me a racist. For the past few years of knowing her, I figured she wouldn't get so upset over things I did unless they were genuinely racist, so I always just agreed to do what she asked because I genuinely didn't want to upset her.
My roommate has always told me that I'm not allowed to identify as mixed or Latina or anything but white because of the way I look. I've tried to explain that I find that disrespectful because my family has suffered from systemic racism that's resulted in my family having far less money than hers, and that my identity as a person of mixed race is important to me and has played a huge part in becoming the person I am today.
My roommate just refused to back down until I admitted that I'm just white. So again, I decided to just be the bigger person and assume she wouldn't be so upset or adamant about it if I genuinely hadn't done anything wrong.
About two weeks ago, I went to my niece's first birthday party, which was "fiesta" and llama-themed.
My older sister had a photo booth with props set up at the party, with the props being sombreros and false mustaches and maracas. My white partner and I ended up taking some photos with the props, and I posted those pictures on social media. An hour or two later, my roommate was blowing up my phone demanding that I remove it and when I said my sister and other POC family members thought the pictures of me and my SO were funny and cute, she started telling me it didn't matter because I'm white and then said she didn't know if she could live with me anymore without fearing for her safety because she said the photos I posted are the kind of thing a white supremacist who would commit hate crimes would post.
For her to suggest such a thing offended me. So for the first time almost ever in the 2-3 years I've known her, I said no, that I would not remove the photos and I would not apologize because I have nothing to apologize for. It's been a couple of weeks now and she still hasn't spoken to me and avoids me as much as possible in our small apartment. She won't look at me and she won't help with chores anymore. And yet somehow, I still don't feel the guilt I would typically feel in a situation like this."
---
8. AITJ For Demanding My Roommate Adhere To Our Cleaning Schedule And Respect Our Shared Space?
QI
"I (F18) live with two roommates, (Fake Names) Addi (F17) and Kaylee (F20.) We have lived together for about 2 months now. Addi and I tend to do the majority of the cleaning and in rebuttal to that we got together with Kaylee and asked if we could do a cleaning schedule. The schedule consisted of everyone doing dishes once a week and on Sundays we got together and cleaned all of our common areas together.
This worked well for the first week or so. Kaylee was consistently going home every weekend or always smoking. She was unemployed at the time but anytime she missed her day Addi or myself would pick up the slack.
Kaylee was starting to build tension in the house by consistently smoking inside our apartment. This is a problem because we all agreed when we moved in we would not be smoking inside because it is against our lease agreement and very illegal in our state.
We had no problem with her smoking on the balcony. We would come inside and it would smell horrible. Maintenance has come unannounced multiple times so we did not want to get in trouble with them. This happened about 4 times before we finally said something to her and she said she would quit.
Kaylee came to me last week and said she was no longer doing the cleaning schedule or doing any dishes that were not her own.
That was not a problem as long as she picked up some of the common area because she was not helping out in there at all and she said she would do her dishes right away so that they did not sit. She said she would and the next day Addi and I cleaned our entire living room/kitchen so that we kinda set an expectation of what we want it to look like.
Kaylee ended up getting mad at us because of us telling her she should clean up in other areas and told us to not contact her anymore. She used some dishes to cook and left them in the sink.
This made tension in the apartment super high and we avoided each other the rest of the week.
Sunday night I opened the fridge and there was a spilled soda all over our fresh produce, the only one who uses the fridge for soda is Kaylee. I sent her a picture and asked her to clean the fridge when she got home. I went to college the next day and got a text from Addi stating how Kaylee half cleaned the fridge and used my tea towel to clean it all up then proceeded to leave it on the counter sticky.
I finally blew up and told her that it was unacceptable to not fully clean up her mess. When I got home from school I did our dishes and put hers in front of her bedroom door. She ended up coming home right after I had done it and got super mad and stormed into her room.
So, AITJ?"
---
7. AITJ For Not Wanting My Mother's Ex Around My Kids?
QI
"This is complicated and messy but I'll try my best to explain. My parents broke up while my mom was pregnant with me. She got a new partner, let's call him Dale, when I was a baby and I grew up with Dale. My bio dad, James, came into my life later on when he found out about me, but is good now.
My mother broke up with Dale when I was 5, but I stayed with him part-time. I consider Dale my stepdad and James as my dad at this point.
When I was 9, my mother got a new partner, Larry. She had my little sister when I was 10. They broke up when she was 2 and I was 12.
I haven't really heard from Larry since, but he shares half custody of my sister. When I was 13, I lived between Dale's house and my mom's house when she told me that she had a new partner, Steve. Every time I was at their house, I would try to engage with him to no avail.
Another thing was Steve's age. My mom had my brother (I have an older brother who's not as important to this story) and me as a teen mom, and Steve was 5 years younger than her, so he is only 13 years older than me and 11 years older than my brother.
When the PS3 came out, Steve brought one home.
I asked him 'How much are those?' He replied, while laughing, 'More than you will ever be able to afford.' And these little digs continued on. He'd spell my name wrong on things, he would tell my little sister that our shared bedroom was HERS only and told me 'You don't have the right to be here, these sleepovers are a PRIVILEGE.'
I moved out at 17, got my own place, etc.
Never heard from Steve after. I had my first child at 18 and then went back to graduate. When I posted it online, he commented that he was surprised I actually did it. That was the first contact I'd had in a year with him. My mother broke up with him that year, and his way to try to get her back was to buy all her kids the new PS4.
I had mine sent in the mail without knowing he bought it. Whatever his intentions were, it was a slap in the face since his comments growing up toward me and I declined it.
I'm married (25f) with 3 kids now and have not heard from him since. We moved back into town after living a few hours away and ran into him at Wal-Mart.
He took a photo of my six-year-old while I was paying (I didn't know) and posted it to his social media, saying what a proud grandpa he was. I was upset, he's done nothing to deserve that. I told my mother, and she told me that she's been letting him come over and see my child while they are with her for sleepovers.
I told her that I didn't want him in my life or near my children and she screamed at me, reminding me that he's the one who paid for Christmas presents for me when I was younger and that I'm ungrateful. She exclaimed that I'm letting the past negatively affect my children's chances to have a 'village around them' and that he's trying so why can't I let him because I let James see them? I thought that was extremely uncalled for since James is my bio dad and she never actually told him.
AITJ?"
---
6. AITJ For Not Including My Niblings' Step-Siblings In Our Family Traditions?
QI
"My sister died 6 years ago. She was married to James and had Luca (now 14m), Meghan (now 12f) and Dante (now 11m). After my sister died James turned on me and my family. I don't think James liked my sister much in the last few years of their marriage. He seemed to really grow to hate her.
I had that vibe for a couple of years before she died but especially after. He was just so callous and he told me he was free from her at last, that she should have known he didn't want to be with her anymore and really set him free. I think he never left because of the kids.
But he has said he is glad she's dead. He could find real love. He could find someone better. Just talks trash about my sister and it's disgusting. He never said anything to her while she was alive and they were married.
He met his wife 13 months after my sister died and they got married 4 years ago.
She has a 7-year-old son and two kids with James.
We are not a big blended family. My parents and I see my nephews and niece with visitation granted by the courts after he tried to cut us off, but that's where it ends. We see them one weekend a month and for a certain amount of time at Christmas and near their birthdays.
Their stepmother has complained before about us not including her kids with my nephews and niece. Her biggest problem is we have a special birthday cake we make in our family and we make it for each member of the family every year. Every member gets it. The kids have helped us bake it too. She knows about this.
She has seen photos. She wants us to make it for her kids and to include them in the tradition. My parents and siblings have said no. So have I. One day she called me using Luca's phone and told me as the mother of my nephews and niece I should share with her kids. I told her she's their stepmother and her kids are not my problem.
I want to add here that the kids are aware now of how much their dad resented their mom. It's made their relationship tricky. It has also made their relationship with their stepmother pretty bad too. They see how badly they want their mom to cease to exist even in their memories and they hate her for that and they don't know how to feel about him.
Their stepmother is mad at me for hurting young kids. I know Luca has mentioned that his stepbrother does seem to know more about what happens when he and his siblings are with our family and he said he does feel left out. He thinks his dad and stepmother are talking about it around the other kids.
He told me he kinda feels bad but he also doesn't want them intruding on the family. He said his stepmother would only use her kids as a spy. Meghan said her step and half-siblings don't belong in our family and her stepmother proves that when she acts the way she does.
But I do feel bad that younger kids are being hurt by this, even if it's the other adults doing this.
AITJ?"
---
5. AITJ For Accidentally Misgendering My Genderfluid Friend Twice During A Rough Day?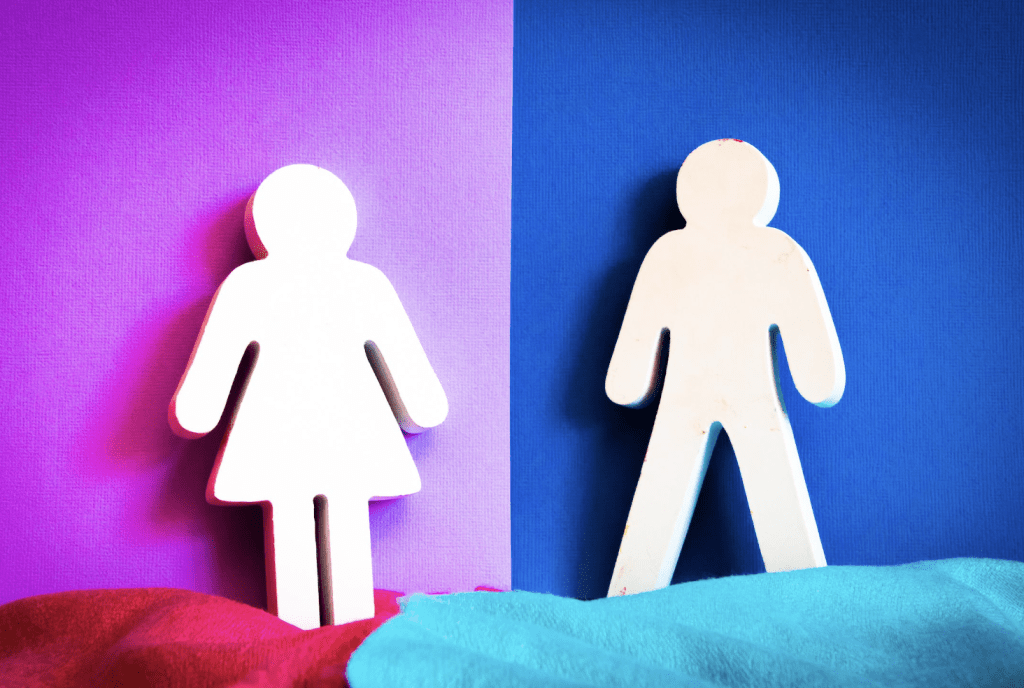 "I (17nb) have a genderfluid friend "Oliver" or "Olivia" depending on who he feels like (using he/him pronouns right now because that's what he identifies as at the writing of this).
He came out to me and our friend group two months ago and since then we have all done our very best to be really supportive of him.
Whenever he feels like his identity is changing he will text us his preferred pronouns for the day and we will use them. However, sometimes his pronouns will change during the middle of the day, and sometimes multiple times. It can get confusing to keep up with but we try our best because most of us are queer and we know how it feels to be disrespected.
Anyways, two days ago I was having a really rough day, my parents told me they were getting a divorce and my dog had been put down the day before. In the midst of telling Oliver about this he sent his preferred pronouns of the day but I did not notice. Later that day he and some of my other friends came over to cheer me up and during that time, I accidentally misgendered him because I assumed he was using the same pronouns he had been using the day before since I hadn't seen a text from him updating me.
Oliver got super upset and I profusely apologized and he settled down a little bit. A few minutes later I left the room to use the bathroom and when I came back I referred to Oliver as Olivia since that's what he had corrected me to. However, he flipped out again and said that his identity had changed, and when I pointed out I hadn't been in the room he said I should have asked instead of assuming.
I got really frustrated and told him that he wasn't helping anything after the day I had. I said something to the effect of "I know it sucks getting misgendered, I'm non-binary so I should know, but you constantly change your pronouns and while I try my best it can be hard to keep up so I'm sorry I'm not intuitive enough to know what gender you are every minute of the day."
He called me a transphobic jerk and left, and one of my friends went with him agreeing. The other friend stayed and said that I was not the jerk.
So, AITJ for accidentally misgendering my friend twice in a day after I wasn't aware of his gender change?"
---
4. AITJ For Asking A Man To Put His Shirt Back On After He Criticized Me For Nursing In Public?
QI
"Hi, I'm 26f. I am a new mom, so I'm pretty much exhausted all the time. I get barely any sleep, and honestly my body is just so tired.
A couple of months ago, one of my friends (26f) called me and my baby to go out, so I thought it'd be nice to take a day trip since I haven't done it in so long.
She also invited her partner (28m) and one of his friends (28m). We spent the day downtown and ate lunch in a nice restaurant. It was fun until my baby got a little fussy, so I decided to feed her. We were at a park area, so I just sat down on a bench that was relatively out of the way, and started feeding.
My friend and the others were taking some pictures, so I kept our bags next to me to watch them. Her partner's friend (L) decided to come over to grab something from his bag. When he saw me breastfeeding, he got sooo angry. He made a face and demanded I stop feeding because he didn't consent to seeing my chest.
I apologized and said that I was sitting out of his view and I needed to feed my baby. He started insulting me and getting louder, and I got really embarrassed. I just got up and moved away until my baby was done and then I tucked everything back in. It was a bit awkward after that, and I just told my friend that I was going to go back home and left.
My friend recently turned 26, so she threw a little get-together. My mom watched my baby for me and I went to my friend's house. She had a couple of other people there, including her partner and L. When L saw me, he rolled his eyes and said 'ugh, not you again.' But the party was fun, and my friend had a great time.
Everyone was drinking except for me, because I still needed to go home and take care of my baby. L was pretty rude to me the whole time, but I avoided him.
Soon, there was an arm-wrestling contest between the guys, and L lost to my friend's partner. He started getting a little angry, and asked for a rematch.
He then ripped his shirt off, and started flexing to prepare. I was honestly grossed out, and when he saw my face he asked me 'what crawled up your backside?' I got a little mad and responded, 'please put your shirt back on. I didn't consent to seeing your chest.' He said, 'that doesn't work because I'm a guy.' I asked him how it was different, and he just rolled his eyes.
I was getting more angry now and just repeated, 'please put your shirt back on.' It dissolved into an argument that ended with him calling me a jerk, crazy feminist, and an uptight jerk. Later my friend told me that I probably made too much of a fuss over a shirt. Now I'm wondering, AITJ?"
---
3. AITJ For Not Accommodating My Step-Daughter's Work Schedule When My Son Visits?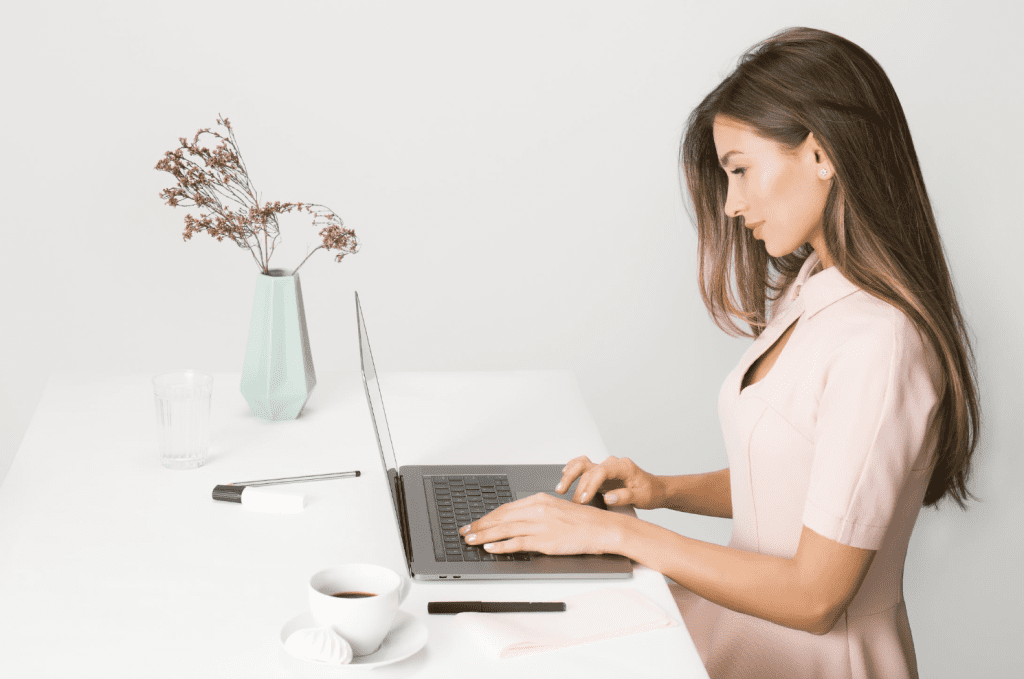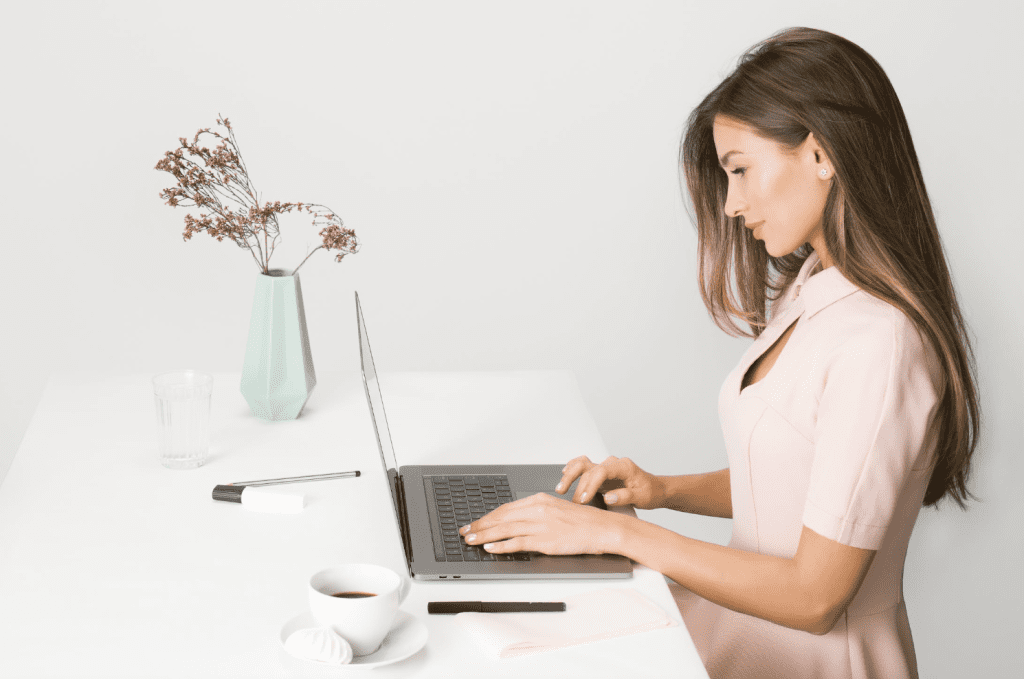 "My husband and I, both 50, first got married at 18. We had a baby (Adam, now 30) and got divorced soon after. We definitely weren't ready for married life or parenthood, but we worked better as co-parents than as a couple, so that's how things were for ten years afterward, during which time my husband had a child with someone else.
When his daughter (Stella, now 24) was 4, we got together again and now we've been married for 18 years and have one more kid.
Stella has split her time between our house and her mother's since she was 5, but she's lived with us full-time since she was 18. Where we are, it's quite common for adult children to live with their parents until they're financially stable or want to move in with someone.
Adam lived with us until he got married at 27 and Stella still lives with us. Stella wasn't very good with money when she started working, so we started charging her for "rent" to help her save (she knows it's because of that and that we put the money in a savings account for her). We never did this with Adam, because he was always responsible with his finances.
Adam now lives about one hour away and has a baby. He works 4 days a week and his wife is still on maternity leave so when he has his off days in a row, they come to stay with us. These days don't always fall on weekends. The problem here is that Stella works from home and she sometimes needs to work nights.
Some of these nights have fallen on days Adam is here. The last time it happened, Stella got extremely upset because the baby cried a lot and her boss said on a call it was "unprofessional". So, she asked us if it was possible for Adam not to come when she has to work nights. We told her no, as Adam is only able to come here when his work allows and we don't want to have to make his stays even rarer.
We don't have any more available bedrooms she could move into, so we said that the best we could do was try to convert a part of our garage into a little workstation for her. She got really angry again because she says the garage isn't comfortable and she shouldn't have to move her workspace just because Adam stays here occasionally.
We told her she could work from there only occasionally, but since she has a lot of cables, monitors, devices, and things, she says that's not feasible. So, we had this huge fight where we told her this was take it or leave it and she started accusing us of favoring Adam, saying we're willing to accommodate him more than her, that we charge her rent when we never charged him and that should mean she has more control over this house, and that we should be ashamed for suggesting that she should work in a garage.
She then implied it was because she was not my bio-daughter. I simply left the room, and my husband kept arguing with her, at which point I overheard her call us some not-so-nice names.
My husband and I were pretty certain about our positions, but honestly, her accusing us of favoritism is making us feel terrible. AITJ?"
---
2. AITJ For Not Wanting My Ex's Cook And Cleaner In My Home After Our Baby Is Born?
QI
"So, my ex has never had to cook or clean for himself. He has always had someone else to do it for him. I know he can cook at least one dish though, since he did during one of our previous outings.
Right now, I'm 6 months pregnant and my ex wants us to live together for the first year of our son's life.
I agreed because he had a good argument and I know I'm going to be glad for the help. Things were fine until he told me he thought I should move in with him now, instead of closer to my due date. I told him I wouldn't move in with him and if he wanted to live together, he would have to move in with me.
He argued against it and kept insisting that things would be easier for the both of us if we lived in his home since he had more space and neither of us would have to worry about cooking or cleaning. Eventually, he did agree and then gave me a list of requirements his cook had. I was confused, so I asked him what that had to do with me.
He then told me that his cook would have to work in my kitchen while he was living with me, so I needed to make sure I had everything ready for then. I told him I hadn't agreed to that, and he brushed it off by making a joke about us still having to eat and him not being one of those jerks who expects me to do everything right after giving birth.
I told him no and he asked me who was going to do the cooking and cleaning if I was refusing his offer to have help. I told him we would both split it 50/50 like normal people.
He got annoyed and told me he didn't have time to cook or clean and that I shouldn't be doing it right after giving birth.
It turned into an argument which basically ended when I told him he would have to cook and clean if he wanted to live with me after our son was born. He told me he would think about it in an angry tone and hasn't really spoken to me since.
Just in case people ask: I don't want the cook and cleaner to come to my home because a) my home is small and it will get overcrowded fast, especially since I know both of our families are going to be over a lot b) I feel like the cook and cleaner is just a stepping stone, he has way more people who run his household and I feel like he is too dependent on them so will expect me to be okay with them working in my home too c) it isn't hard to clean my home, it's small.
AITJ?"
---
1. AITJ For Buying My Partner A Fake Designer Perfume And Calling Her Materialistic?
QI
"I (23M) have been in a relationship with my partner (19F) for a little under a year now. I've come to love her a lot and my love language is gift giving. My partner has always been the type of girl that's just hard not to love. She's the definition of magnetic. Guys always approach her and understandably, she's a high-caliber girl.
She could easily be anyone's dream girl. Looks amazing and everything about her is feminine, down to her hands and how she comforts me or makes me food. She has an "expensive" look to her, but she does all her self-care herself and is amazingly cost-efficient about it. As a result, the kinds of guys that go after her are usually trust fund babies or are highly ambitious (med school, law school, business start-ups, things like that), despite herself not being anywhere in that tax bracket.
This isn't her fault because I've seen myself that she never entertains anyone but she just has that effect on people. It makes me feel like less of a man because I'm nothing like those guys and honestly it makes me feel like a bum.
One day while walking past her computer, I noticed that she was looking at a designer perfume and I told her I'd get it for her.
She's adamant that she doesn't want me to get it for her and that she was just kind of daydreaming about it. She's literally never asked me for anything but I wanted to show her that I can take care of her and spoil her too.
I look into it and the perfume is 300 dollars. What the heck? I don't see the point in something like that but honestly, my pride would be hurt if I went back on my word, so I find the perfume for a much greater value on eBay.
Today comes and I gift her the perfume. She unwraps the present, sprays it on her hand to smell it and her face is a blank expression, like she's trying to decide how to react. I ask her what's wrong and she gives me a hug and a kiss on the cheek, thanking me that I wanted to get her something nice.
I don't know why, but it made me feel like rubbish, I was expecting a much bigger reaction. I keep pushing her as to why it seems like she doesn't like her gift and she tells me that she loves the idea, but it's obviously fake. I feel like this was an extremely ungrateful thing to say and I called her a brat for even caring if the perfume is fake or not.
I also said that she's materialistic due to the fact that she could supposedly even tell it was fake by merely looking at it and smelling it once. She says that it's dumb that I made a big show about getting it for her if I was just going to do this, and that what I got her is nothing like the original perfume and that it couldn't even be considered an imitation. I think it shouldn't matter because I practically still got her the perfume she wanted, I just didn't drop 300 for it. This is making me see her in a different light.
So, AITJ?"
---
Sometimes it's obvious, other times it's not! You be the judge about who's the jerk! Upvote, downvote, and comment on your favorite stories by signing up for a Metaspoon account. Click Log In at the top right corner of this page to get started. (Note: Some stories have been shortened and modified for our audiences)