People Question Their Motives In These Am I The Jerk Stories
Pexels
Dive into a whirlpool of dilemmas, disputes, and decisions in our latest compilation of stories. From the ethics of storing electric scooters in condos, to the intricacies of shared living spaces, from the challenges of introducing newborns to large families, to the complexities of relationships and friendships, these tales will have you questioning your own judgment. Explore the nuances of everyday situations and ask yourself, Am I The Jerk? Prepare to be intrigued, amused, and perhaps even a little outraged, as you delve into these fascinating narratives.
44. AITJ For Giving Away A Family Heirloom To My Younger Cousin Instead Of My Brother's Wife?
QI
"My grandma died about 10 years ago. My little cousin Ana was 8 at the time. About 2 weeks ago Ana posted the sweetest tribute to my grandma when she graduated from high school. Saying she inspired her so much. When my grandma died I was given a family locket that had emeralds on it. It's a pricey piece I had it appraised around $5,000.
It's not my style and I was just giving to me because I was the eldest granddaughter. I saw my cousin's tribute and I decided to give it to her for her 18th birthday. We aren't that close but I felt she deserved it more than me. She was so happy and so was my aunt and uncle saying it was sweet.
My mom on the other hand the oldest daughter said I broke tradition and she knew I had the necklace appraised and insured. I'm still paying the insurance for my cousin it's like $20 a year so it's not a crazy amount. My mom flipped her switch and said if I didn't want it I should have either gifted it to my brother's wife or gave it back to her.
I said I'm sorry I didn't think it was that big of a deal and it stayed in the family.
My mom said she's going to sue me for the necklace and has been nasty towards my aunt and cousin saying they need to give the necklace back to the eldest female line. It seems ridiculous to me and I think it should go to my cousin who obviously was devastated by the loss of her grandmother at a young age."
---
43. AITJ For Telling My Friend Her Siblings Don't Owe Her Anything Because She's a Child of Affair?
QI
"Update: She came over to my house today and we had a long conversation. I did apologize and she said that I didn't have to apologize and that she's glad I gave her my honest opinion on her situation. She also said that she took the time to understand her sister's point of view in this whole thing.
Thank you for all of the advice.
I (17F) was at my friend's house we'll call her Layla(17f), we were making some noodles and we were just talking about life and other stuff.
She started talking about how it's unfair that her siblings don't acknowledge her because she was born out of an affair and that they won't help her out financially when her mom is a single mother who has been struggling for so many years.
I told her that her siblings don't owe her anything and that she needs to direct her anger towards her parents. For context, her mother knew that her dad was a married man with children and she still decided to be with him plus have her.
I go on to tell her that if her mother knew that her father didn't have any integrity to be faithful to his family why would she think that he wouldn't be a deadbeat? I end the conversation by telling her that she's a bit entitled to think her siblings should help her just because they're related by blood and that I would never help take care of a child from a woman and man who knowingly caused my mother pain.
We started to talk about something else and finished our dinner. A few days later she texted me telling me that she was so hurt that I said those things about her mother. I replied back saying that her mother isn't innocent and unfortunately she is paying the price for her mother's actions. I just personally believe that children from affairs should respect their siblings if they decide not to have a relationship with them, so AITJ?"
---
42. AITJ For Wanting To Store My Electric Scooter In My Condo Building?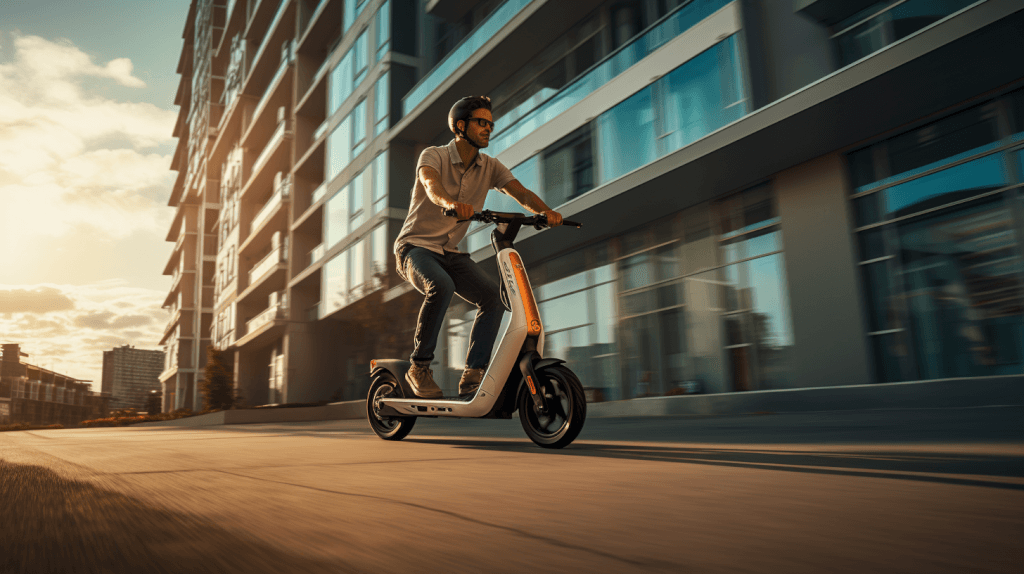 QI
"Today I bought an electric scooter and rode it back to my condo building. Before I walked in, I turned it off and walked it in (its just a standing electric scooter, not those big moped type things). It can easily fit in an elevator (the elevators are also massive in this building).
When I went out for a ride and came back however, I was told by the concierge guy that I can't bring it up the elevator anymore because…
someone complained? When I left for the ride there was some lady complaining to him that I briefly heard while going out the door. I believe she was complaining about bikes or maybe someone else scooter (or maybe food delivery ppl on scooters?), but she clearly made it her mission to complain to him about seeing me leaving with a scooter in that moment…
So apparently now I can't store my scooter anywhere that I just bought, all because of some randomly manufactured rule out of thin air over a single person complaining. I'm also a resident, I pay to live here too, I don't know why someone can just complain and have a rule made for that. There were no rules against this in my contract to live here.
AITJ for just wanting to store my scooter in a safe environment on my balcony where I have peace of mind of it not being stolen? I live in a busy city where these types of scooters are stolen on a frequent basis. Even to food delivery drivers who step into a store to pickup an order, leave their escooter for 5 mins, and boom someone cutoff the lock with a portable angle grinder and stole it that quick.
I can't imagine my scooter lasting long if I tried locking it up outfront or in the underground parking. I don't think its fair that I have to feel pressured to sell it or otherwise risk my $1500 scooter being stolen within a matter of a week
I understand her point of view that she may not like having someone walk a scooter into the elevator. I however believe that many people in a condo/apartment situation also dislike many things but they are out of their control. I personally don't enjoy having dogs barking 24/7 on my floor, etc, but its not my decision to tell them they can't have a dog."
---
41. AITJ For Being Upset That My Sister Copies My Life Choices?
QI
"My sister (26) and I (28) are not on good terms, as universally recognized due to her bullying and selfish attitude, which caused all family members to break off from her. My mom has a soft spot for her as she unfortunately does not get along with anyone and does not interact with any friends or other family members.
I was a bit bothered last year when my sister decided to enroll for a MA in my university, which was in another country as to where my sister was living in, and a completely different faculty from my sister's BA. I had basically already graduated so I did not mind as much and I left quickly.
Fast forward to last year and she keeps copying my motivation letters (which I had stupidly shared 2 years ago with her and a few friends for some feedback). This year she gets a job at one of my previous agencies, also thanks to the copied motivation letters, which she also sent to her partner. She says that the job is boring and if things do not work out she can always just apply to a job with my current agency.
Keep in mind that our CVs are completely different meaning I am in the humanities and she is in the engineering field. She just keeps finding those odd jobs that my agencies had.
The last straw was when I found out that she had attended a conference on the psychological effects of cancer that I was a speaker in (topic completely unrelated to hers) without telling anyone and by smuggling herself in as a participant who said she knew someone with cancer.
I got this from the meeting minutes. I told my mom, who I have a very close relationship with, but she laughed it off and said she basically admires me and just wanted to get inspiration on how to be a good speaker.
All throughout, I have confronted my sister and encouraged her to have her own life, while trying to persuade my mom to do the same as she is the only one who has influence over her.
I am starting to sound like an evil stepsister according to my mom, and I do recognize that this problem is starting to become a bit of an obsession for me. My mom called me the Jerk as I keep trying to prove to her what my sister is copying, though this is literally the only way I know to try to get her to stop.
I found my grown sister at my university in another country, at my first job agency (yet in another country) and now in my conferences (still in another country!)
Keep in mind that I do not believe the copying is being done with love, but with jealousy due to the several jealous outbursts she has had at basically every family holiday (which led to the estrangement, that was initiated by me).
On top of this my parents believe it is "cute" that my sister is switching countries to try to get close to me (while I actively avoid her).
I'm worried this is borderline behavior from her as well but my parents keep saying it is just her way of looking up to me as I am the one with a "more stable" life and working in "the best agency".
Last week my sister even checked out whether my building block had free apartments for rent in case she "decides to come work for the same agency as you". I don't want to end up with her working on my floor for the rest of my life and sending my kids to the same school district as hers-not because she is copying me of course, but because on top of that she has a bullying persona I do not want to interact with. Though I don't know how to make this stop without sounding like an obsessive and bitter person."
---
40. AITJ For Not Letting My Brother Replace My Flatmate But Offering Alternative Help Instead?
QI
"I am 23f my brother is 29m. He just left his partner, who has a problem with drinking. He cannot afford the rent on his current place on his own.
He asked me if my flatmate could move out and if he could move in. I said no. I sympathise, but my flatmate is a good friend and they were here first.
I have however offered my brother the living room (it is never used – my flatmate and I are always in our bedrooms) and suggested we move the couch out temporarily and add in a bed, while he's here. I also said I wouldn't charge any rent to him. My brother said he wouldn't want to be there while my flatmate is (to be fair it would be really cramped) I then offered to give him funds for a rent deposit somewhere cheaper, which he also didn't want.
I've let my flatmate know there's a chance he may move in (only in the living room though) so I'm not keeping him in the dark.
Our dad thinks I am being unfair and basically shutting out family when in need. My dad makes triple what I do, so I've asked him if he can contribute to a rent deposit (which I know my brother said he didn't want, I'm just thinking of options and to be honest I think my brother would be ungrateful if he rejected them all and then complained about me)
AITJ?"
---
39. AITJ For Not Giving Up My Seat To My Pregnant Cousin When I Felt Lightheaded?
QI
"I(16F) have been fainting a lot. I don't know why or what caused this but I went to the doctors and they're not able to give me any answers for it either so they just tell me to take it easy. Recently, my family had a small get together for my uncle's wedding. He got married last Friday.
At the get together, I guess an after celebration, I felt lightheaded so I went to sit down because this is usually a sign that I'm going to faint. My pregnant cousin came up to me and asked if I could have the seat when I told her no she said that her feet hurt and that she needs to sit down I tried explaining to her that I'm feeling lightheaded and I don't want to cause a scene by fainting; she said that I could find a different seat and to move.
I told her there's more seats and she doesn't need the one I'm in she got mad at me and told my mom. Mom told me that I'm a child not an adult; I'm not allowed to argue with an adult. Long story short, I was forced out of the seat and put into another in the sun.
To no surprise I fainted from it.
To keep this short; my cousin feels guilty that I fainted and is saying that she shouldn't have forced me to move. I don't know why people are mad at me for it but they keep saying I caused a scene by making my cousin cry at the get together and instead of acting mature I acted like a 5 years old. Her husband told me I should have just moved and went and sat in the car.
AITJ?"
---
38. AITJ For Taking Home My Own Snacks After a Themed Party?
QI
"Okay, so to explain the situation, my cousin (27F) hosted a gathering for all the cousins (between 15 and 30 all F except for our dad's cousin (50F)) and we made it a theme party. Each one of us should dress as a color and bring snacks in that color only.
I'm known for my signature red color so of course I got assigned with red, I bought 50€ of red snacks, it was red candies, kitkat, daims, chips and some drinks.
When the night finished my cousin (the host) asked each of us to take the snacks we want because she's on a diet and doesn't want to be tempted. I just took back the rest of the snacks I bought because the other snacks weren't tempting for me. I thought it was okay since the host herself told us to take everything.
The (50F) cousin saw me with my plate and made a comment out loud to humiliate me, she told me that it's very little of me to take back anything to which I replied that the host told us to.
I live on minimum wage and if my close family offer me snacks I won't decline.
I asked my mom since she's approximately of the same age of that cousin and she told me that I didn't do anything wrong.
I still felt humiliated though and wonder if I'm the jerk?
So, AITJ for taking some snacks after a party finished?"
---
37. AITJ For Wanting A Day To Adjust Before Introducing Our Baby To My Husband's Large Family?
QI
"I (F/26) and my husband (M/29) have a son (4Months). I am central European while my Husband is South American, we have been living in northern Europe together for the past 5 years. He has a very large family, all back in south America, while I don't have a lot of contact with my family back in my home country.
In the country we live in we have no relatives and not many friends, so it's just us most of the time.
I haven't always gotten along very well with his parents, because the culture is very different. Every time they visit us, or we visit them, there is always a little bit of friction, although usually nothing major.
I also have pretty bad social anxiety, which makes it much worse, because they do not understand what that is. I don't always enjoy being with them for those reasons, but I do it for my husband.
We had booked a trip to his home country starting July, and were planning to stay there for a month.
His family is very social and loud. They always have visitors over, and the visitors don't need to announce themselves beforehand, they just come over. Uncles, aunts, cousins, the house there is always full. Even though is usually pretty difficult for me, because I grew up with no family and now I just have my husband and son, I manage, try to enjoy it as much as I can and go to another room or the bathroom if my social battery runs out.
Especially since our baby is very high need and still needs about 5 naps in total quiet a day, I said that I would like to take a day after arriving in his city to calm down and get baby adjusted. So I said I'd not like to have visitors the first day. This has resulted in a massive fight.
His family and my husband are telling me that I am "trying to keep baby away from the family" and "it is very disrespectful of me to even ask that". We would be staying at his parents place, where also his brother, brother's wife, and grandpa live. That would be already 5 new people, new environment and jet lag for a 4,5 month old baby – so I thought no other visitors would be good for one day to adjust.
They however have already told everybody and at least 15 other people are planning to come over first day we arrive. I do not want that, because I and my baby need at least a day to adjust.
His family now said I'm a jerk for "keeping the baby away from the family" (for one day, on a 4 week trip) and I'm disrespectful. My husband agrees with them because "something like this is just not in their culture". I now said that if I can't have a day to adjust, I'm not going. AITJ?"
---
36. AITJ For Looking Up My Boyfriend's Criminal Record After His Landlord Warned Me?
QI
"My partner of a few months has been complaining of this crazy lady being his landlord. Apparently, he signed with his mom's SSN to do the credit check and she found out it wasn't his and is trying to kick him out. He told me she let him use her credit score as his own because his own is bad because he didn't pay a few phone bills and now that it's so hard to find a place he had no other choice.
I was visiting and came out and this older lady was outside, saw me and asked me why I was there. I said I was visiting my partner, not knowing why she was asking. She opened her phone and called me over saying she was his landlord and showed me something on her phone. I said I wasn't interested and walked away.
She called after me saying my partner has a rap sheet and to check the public database.
A few weeks passed and my partner and I had gotten into a fight so I wasn't happy with him. I just googled my state's criminal record website and took a look out of curiosity. Sure enough, when I put in his name he had 2 DUIs and an armed burglary charge under his name.
It didn't say what his punishment was, only that he was convicted. I was pretty shocked because I assumed he would tell me something like this and brought it up with him later on. He said it wasn't serious and he was trying to fix himself but now I'm wondering if his mom really gave him her SSN. He got really mad when he asked how I found out and I said his landlord told me, accusing me of trusting her over him. But she was right? I don't know what to think now or if I should continue the relationship but AITJ for looking up what she said?"
---
35. AITJ For Insisting My In-Laws Use Car Seats When Driving My Kids Around?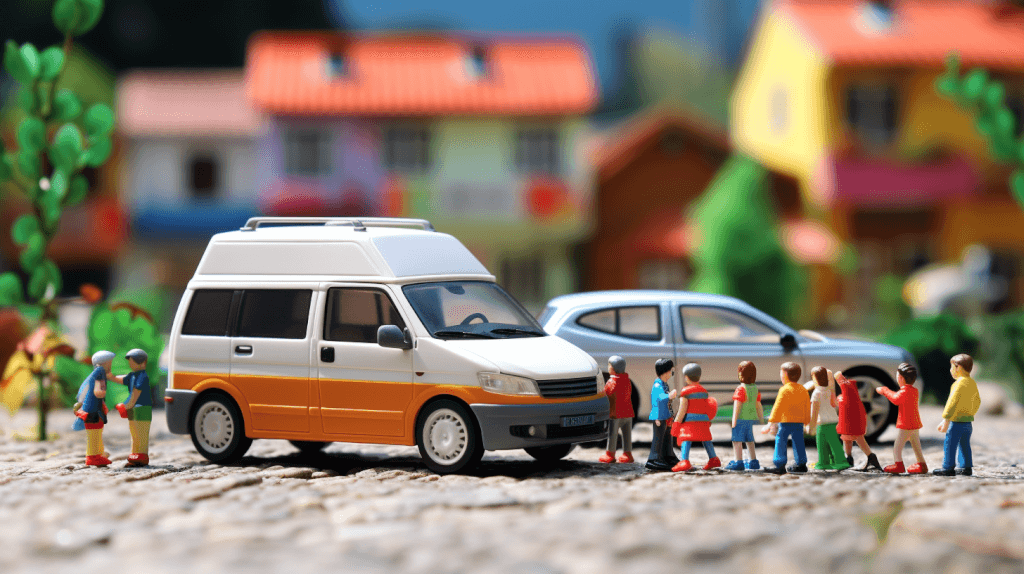 QI
"My (36F) in-laws watch my kids (7,5,2) and their cousins (4,1) once a week. For a couple weeks now my oldest daughter (7f) has mentioned that Grandma let her ride around without a car seat. I asked her to remind Grandma that she needs to use one because Grandma gets weird whenever I bring up any concerns and takes them super personally.
Admittedly, they are normally cruising at low speed around our small town but do frequently cross a highway.
Well, yesterday I found out their van was broke down and they'd been driving the kids around in a sedan with zero car seats. I sent the family group a text message asking them to please use car seats because it's important to us.
I offered to leave my van next time or bring more seats if they needed them. My SIL chimed in and agreed with my concerns. Crickets from the in-laws. Today my FIL told my husband that MIL was upset over the message. My husband backed our stance with FIL. Apparently I've really offended my MIL because she's now avoiding me and not speaking to me.
I am generally a more cautious Mom, but I feel like this is basic safety and I didn't ask for this rudely. It's also not the first time this has come up and I've expressed how I felt about using car seats, so it feels like they are being disrespectful to my concerns and mothering style.
AITJ and being overly cautious and controlling? Or am I in the right for wanting then to use car seats, even in town?"
---
34. AITJ For Wanting A Vacation Without My Boyfriend's Gaming PC?
QI
"My partner (M24) and I (F23) have a vacation coming up that I've been actively planning for about 3 months now. This is something I've always done every year whether it's with a friend group, family, or S/O, so it's something I've been anticipating for basically an entire year.
This year I wanted to make it a private trip for me and my partner who we'll call Brad.
I've already booked and paid for the hotel and a few of the activities we'll be doing, which I was bringing up to him to see if there's anything else that he would specifically like to do. I eventually brought up the fact I'd like to go bar hopping and see some live music and/or go walk on the beach at night when Brad said we couldn't do anything after 9pm since he would be playing video games.
Brad plays Rainbow Six Siege with a group of his college friends on his gaming PC. They play every night in order to practice for some sort of competition/tournament they have coming up. It's nothing professional esports level or anything, but I know they do take it seriously and I understand and respect that. I play games on my own PC myself so I understand.
But seeing as how they need to practice, he says he's bringing his entire PC setup to the beach with us.
I tried bringing up the fact I was hoping the trip could be more intimate and focused around us doing stuff together since it's only a 4 day/3 night trip and we wouldn't be gone that long.
Brad is adamant on bringing his PC, and saying that me trying to convince him not to is selfish and he feels like I'm controlling him and how he spends his time. His main argument point is that we have all day to do stuff and he only wants to be on his PC at night.
He also said I should bring my PC so we can play games together, but we don't even play games together while we're at home since I don't play R6 and he constantly has a full group anyways.
I'm trying to put my foot down about this and the argument has come to the point where he is saying he won't come on the trip if he can't bring it and have his gaming time at night.
AITJ for wanting a trip without his PC coming along with us?"
---
33. AITJ For Letting My Kids Dress Freely During Summer Break?
QI
"My 3 kids go to a private school that has uniforms and a strict dress code. Both my husband and I are meticulous about their education during the school year and take it very seriously. However, we have an unspoken rule for the summer that the kiddos can wear whatever they want as long as it's safe (proper footwear for activities).
My oldest started dying her hair color a few summers ago and it has picked up among the 2 youngest. So it's purple, a god awful yellow and green for the kiddos but it keeps them happy and motivated throughout the year to do fun stuff like this.
I recently went to a family reunion and a cousin was there with her kids and she started a fight with me about how I let my kids dress however they want and I'm setting a bad example for her kids.
I explained about how my kids do have to follow a strict dress code at their school district all year long so the holidays they can express themselves however they want. Somehow this turned into me being a stuck up classist jerk because her kids go to public school. Now I'm just flaunting my wealth by allowing my kids act like entitled weirdos all summer long.
I left the reunion after that because I thought the environment was toxic for my kids to be in. My grandma and aunt think I'm out of touch in the real world and just live in a bubble because I allow my kids to dress like weirdos and as much money as I'm spending on their education I'm not helping them socially but my kids all have friends their own age and hobbies outside of school."
---
32. AITJ For Keeping Money I Won at Poker From My Mom's Boyfriend and His Friends?
QI
"My [17m] mom has a new partner that she's been seeing for a little under a year. He's made overtures to build a relationship with me, but I've been away at school at a different state and hence haven't been able to. Plus, I'm not especially interested, since I am not close with my mom.
I was in the area during summer break, and he invited me to a poker night with his friends.
I didn't want to go, but my mom urged me to, and I didn't have an excuse because I didn't have plans, so I reluctantly agreed.
What my mom's partner and his friends don't know is that I'm actually pretty good at poker, or at the very least better than them. I sat in on a round before playing, and I realized these guys weren't good at all.
So, I came up with a plan: I pretend to never have played poker before, bait them, and make money. That way, I make sure he never invites me ever again, and I make some extra cash. I did just that, and ended up making about $150 in cash, which is decent but far from a huge amount when poker is concerned.
My mom's partner demanded I give the money back to his friends, and my mom sided with him, but I think I earned the money fair and square, and don't need to return it. I told him this, and he called me a selfish greedy Jerk.
AITJ?"
---
31. AITJ For Telling A Talkative Friend She's Annoying During A Car Ride Home?
Pexels
"I (23f) recently became friends with a group of people, and this guy Ashton (25m) invited everybody to his pool party on Saturday. I already hung out with most invitees on different occasions, and the only girl whose company I don't enjoy is Marni (25f), who Ashton invited too. Not my house, not my rules.
Marni is okay in small doses, but she has way too much energy.
At the pool party she pretty much monopolized conversation, when I say this girl is talkative – I mean it's the constant blabbering about her exes, her personal life, her political views and all the other Marni-related garbage. She will listen if someone interjects fast enough during one of the pauses, but unless somebody rushes to say something Marni will just assume that she has the floor and is free to continue.
NGL I wish somebody spoke up and told her to chill out a bit. There is a guy who is doing a PHD in the field that I majored in, and listening about his area of research is honestly more stimulating than being bombarded with Marni's oversharing.
The only person who tried to compete with Marni was her friend Stella – Stella would cut her off and tell a story similar to what happened with Marni, these girls were kind of one upping each other for attention.
In the end, I got a huge headache and stopped listening, instead I started a small talk with the PHD guy to see if there is any room to break free of the prison that is Marni's voice.
At the end of the party Marni approached me and asked for a ride since she knew I live in the same area, and in retrospect I should have refused, but I just had a brain fart and could not come up with a believable reason to say no.
I suspect that the person who brought her there flunked out of the ride with her somehow, but I don't know for sure.
As expected, the entire ride home (20 mins) Marni was talking. She ranted about Stella and about how much Stella interrupts her, and how annoying Stella is with her interjections, I was just being quiet and carrying my cross until this girl says "Yeah, and you kind of started interrupting me too when you spoke to Trevor".
I do not feel obligated to listen to Marni, so I lost it and blurted out (word for word): "Marni, the reason why people interrupt you is because you won't shut up. This constant stream of dumb information from your mouth is giving me a migraine".
She immediately went silent, and I could tell she was hurt. She then blocked me on all social media. AITJ?"
---
30. AITJ For Not Wanting To Set Off Fireworks Out Of Respect For My PTSD-Affected Relative?
QI
"I (24F) live with my Fiancé (M24). We live with distant relatives of mine, a husband T and wife H on my side of the family. We stay here rent free (just cover utilities and food we eat) and out of state from where we both lived last year.
We bought some "safe and sane" fireworks at the store for Memorial Day but did not get to use them.
We didn't get to because the T and H got home before we were able to and we're out of town for that holiday.
T is a retired combat veteran and has PTSD. We were planning to use them while they were out of town Memorial Day and didn't get around to it. For 4th of July they were going to be gone for part of the weekend and beginning of the week, coming back 4th of July evening.
Fiancé is frustrated because I don't want to set them off while they are home. We can always do it another time. He is upset because the kids on our street are going to light some off and doesn't understand how this is any different if he goes on the street also.
I think that's super rude.
We are staying with them for free, and it's courteous to not trigger someone's ptsd. I don't care if the kids are doing it- I don't think we need to join in.
We're currently at odds because I told him that was really inconsiderate/unsympathetic and I was upset that he didn't seem to get why that upset me so much.
AITJ for not wanting to set off fireworks on a fireworks holiday?"
---
29. AITJ For Not Wanting My Niece's Friends To Crash Our Family Party?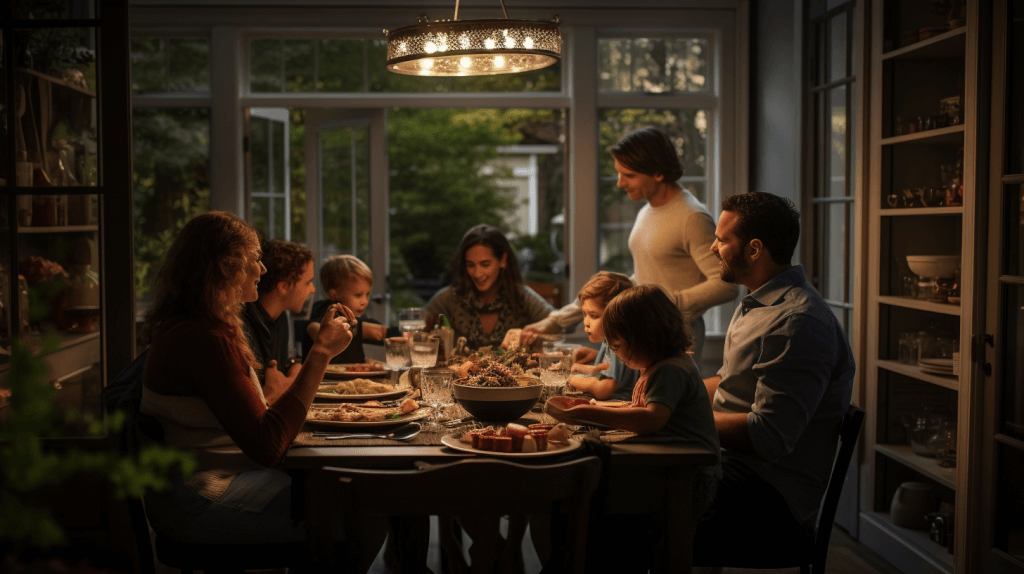 QI
"My husband's family is having a weeklong family reunion in our city and last night we hosted a dinner party at our house. There were about 40 people there and it really started at noon since many of the adults came to help prep the house and the food and enjoy being together. For the most part, his family is lovely and we get along well.
The party started at 6 and everyone had a good time. Around 10, people started to make their way out. By 11, the food was being put up. Close to midnight I went to give our toddler a bath and prepare him for bed while my husband and some of his family were washing the dishes and tidying up the kitchen and house.
A little after midnight I heard the doorbell ring and heard unfamiliar voices and laughter.
I went downstairs to discover my 20 something niece (who was still there) had invited 7 of her friends to the party (without our permission) and they were just showing up because they left their city late and underestimated the time it took to drive to our places (about 7 hours).
They strolled into our house with some of them not saying anything to me and the older adults and asked my niece what was for dinner.
I tried to shut it down and said that the party is over and it's after midnight. A girl in the group said that they've been driving for so long and she doesn't want to be in the car anymore then another girl told my niece (without looking at me) that everything is closed so if they don't eat now, they won't be able to eat until morning.
I pointed out the gas stations are still opened when my SIL (niece's mom) told the group she can heat up some food for them. We got into a heated discussion and I told SIL she can leave and feed them at her house. My husband led me upstairs, begged me to just let his sister feed the group, and we argued.
It was almost 2 before I could get our toddler to sleep due to the noise and the smell of food coming from downstairs.
Today at lunch, another SIL made a passive aggressive comment about being a good host so I told her directly that a good guest doesn't bring additional guests. That blew the lid off and we argued loudly. His entire family thinks I'm being unreasonable to a group of tired and hungry kids. My husband thinks it's the stress of having so many people here, that I'm overreacting, and should apologize. I refuse to and feel like I'm on an island by myself. Was I wrong?"
---
28. AITJ For Calling My Best Friend Selfish After She Confessed Her Feelings For Me?
QI
"So I (24f) have a best friend (22f) that I met 6 years ago. Since the beginning we were inseparable, we would always hang out in her house or mine, travel together and we told each other everything.
I started seeing my partner 1 year ago, and he and my best friend seemed to be ok with each other.
They were not super friends but they seemed to get along well enough. But about 5 months ago my friend started to distance herself a bit and acted strangely awkward when he was around, and about a month ago she just stopped talking to me completely.
I felt really bad and asked my partner if they had a fight or something but he said they didn't even talk when I was not around.
I got really paranoid that I did something wrong and tried to contact her but she deleted all her social media and would not answer any calls. I asked her mom if she was ok and she said that she was, but she asked me to give her space.
I never felt so bad my entire life, I cried numerous times thinking that I did something to her, but couldn't wrap my mind on anything, until a few days ago when I received a video call from her.
I asked her what happened and why she did this, and she said that she couldn't keep being around me and my partner, and that she developed romantic feelings towards me. She said that she was feeling horrible knowing that, and that being close to me only made things more difficult for her, so she decided to distance herself.
In that moment I was shocked and I asked her if she was joking. She said she wasn't and that she was sorry but being around me was really affecting her mental health and she needed space.
I flipped and called her selfish, she could have talked to me but instead she kept me thinking I did something wrong and didn't even tried to reach out until so much later.
She started to cry and now I feel like a jerk because I yelled at my best friend. I hanged out the call and haven't talked to her since. I know it must be difficult but I'm still hurt and angry. I miss her company and now I don't know if I'm being a jerk to her or not."
---
27. AITJ For Lashing Out At My Sister Over Unfulfilled Promises and Borrowed Clothes?
QI
"I (NB18) have been in a month-long argument with my younger sister (F17) for going on seven months now. There's a lot to this but it starts last Christmas, I spent approximately 250 on her gifts for Christmas and her birthday (which is a month later) with the understanding she would spend the same on me just throughout the following months as I made more than her and was happy with this.
Since then all I have received was a single 30$ book and nothing else, I'd probably be a lot less mad if it wasn't for the fact that she has dropped a lot of money on trips to the mall with friends and concerts recently even getting a 250$ ticket to a festival. I understand that money is tough I do but just her making this promise and not following through makes me feel lied to and used.
The second part of why I'm so agitated right now is that she borrowed my favorite dress pants back in the beginning of March I believe to wear for a school event and she had to un-hem them as I am quite a bit shorter and they looked weird on her. I was fine with her doing that as long as she fixed it to how it was before and gave them back to me a week later but it is now July and I still don't have the pants.
There have been numerous occasions since March that I really wanted to wear the pants to and every single time I asked a week or two in advance for her to fix my pants so I could and every time she would say that it would be done and every time it wasn't.
Now to the present I am about to leave for a trip out of state for my birthday and again asked for her to fix the pants two weeks ago so I could take them, she realized that they were left at our mom's house and she had to go pick them up but promised she would find a way over (she doesn't drive) and would have them done by today.
As you might have guessed from me posting this they are not done and she made absolutely zero effort to go pick them up. I've just hit a wall and broke down tonight crying because I wanted to badly to wear my favorite pants on my birthday and she told me I was being unreasonable and can't blame her for putting it off since I procrastinate too, but I make a major effort to not procrastinate when it effects another person.
Like yah in school I would put off assignments or I'll wait to do laundry til I'm almost out of clothes but that only affects me. Here's where I think I might be the jerk, in our argument over this I told her that she was selfish and obviously has no regard for others if they aren't benefiting her.
Also she has told me on multiple occasions to stop reminding her about fixing my pants as it makes her want to do it less but I have continued to bring it up and nag her and have even brought our father into the conflict. So am I the jerk for lashing out and not trusting my sister?"
---
26. AITJ For Returning The Xbox My Partner Keeps Threatening To Take Back?
QI
"My partner decided to surprise me earlier this year with an Xbox Series X (wanted one since release but never had the funds to buy one) that she purchased using funds from her inheritance after losing her grandad. I was absolutely over the moon, done nothing but thank her for it.
The problem is she has a drinking problem and turns into a raging jerk after having a few, and at least once a month threatens to take the Xbox back from me.
This has happened numerous times now, and after the last time she said it, I gave it back to her. I'm now being called pathetic for not taking it back, as at least now she can't keep threatening to take it back from me.
It's been nearly a week now since I gave it back, and every day I get the same lecture on how pathetic I am for not agreeing to accept it back.
AITJ?"
---
25. AITJ For Wanting To Name My Baby Emily Even Though My Friend 'Called' It?
QI
"I have a good friend of 4 years. We have the same age kids and went through TTC (trying to conceive) and moving together. We talk almost daily. Though now live 2 hours apart.
We both had two kiddos same age when she asked me what I would name a girl. I told her the name "Emily" in which she laughed and said she had told me that was the name she wanted to name her baby and she would be very upset if I used it.
I do NOT recall that convo but just said "oh yeah I must have forgot" and I brushed it off. I was done having kids and it was a pointless debate and she's very emotional. (Not being rude). She was still in the process of TTC #3.
Turns out she had twin girls. However, she did not choose "Emily" as their first or middle names.
I recently found out I unexpectedly am pregnant. She has since asked me multiple times what names I'm thinking…specifically girl names. I keep telling her I don't know because I don't feel like the argument.
My husband and I LOVE the name Emily. I mean we just absolutely love it. It flows well with our other kiddos and we've sat on the name for 2 years now.
I don't know if I'm having a girl or boy yet BUT her persistent texts regarding the names is starting to annoy me and I just want to tell her the truth. She 110% will be upset.
My husband said to just announce the name at birth but I feel like that's more of a slap in the face to her.
WIBTJ if we went with Emily despite she "called it"?"
---
24. AITJ For Taking Leftover Food From My Workplace That Would Otherwise Go Bad?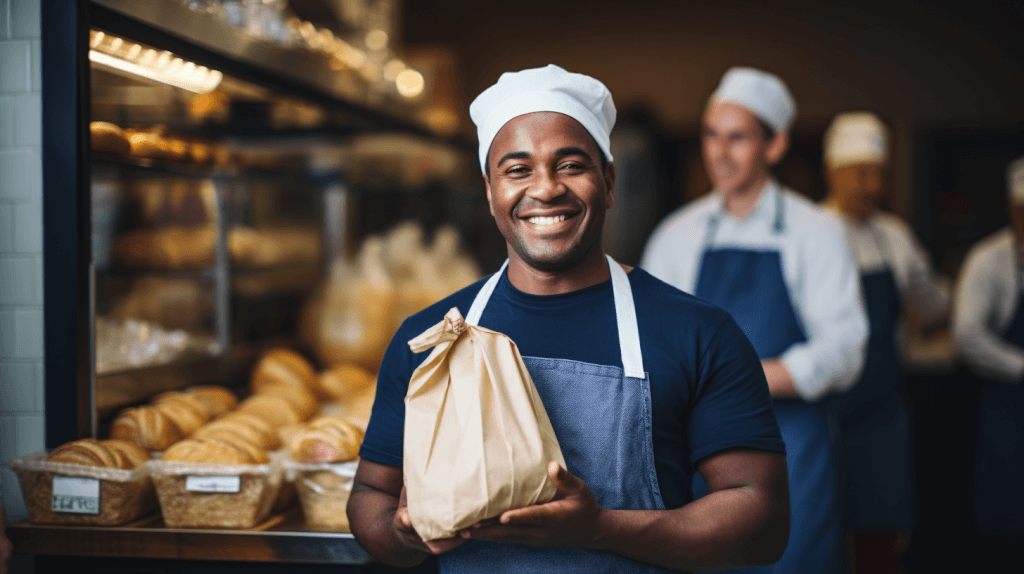 QI
"I work at a massive corporation/chain that sells pastries, snacks, breakfast and lunch sandwiches, etc. Every night we have between 1-2 trash bags of unopened food that we donate to homeless people. We don't get free food on our shifts, so at the end of the night I will occasionally take an item (a bagel or banana bread or breakfast sandwich) home to eat after my shift or during my next shift. This is, of course, against company policy but my manager and shift supervisor both okayed this and do the same as well. My husband says that doing this is completely immoral because I'm stealing from homeless people. AITJ?"
---
23. AITJ For Refusing To Leave My Job To Spend Holidays With My Boyfriend?
QI
"I (22F) have always struggled with maintaining jobs due to my mental health issues and motivation problems. My partner (24M) and I moved into an apartment in January. At that time, I was employed but eventually left the job. Understandably, he was disappointed but took care of our needs for 3 months while I tried to manage my mental health and find a new job.
In April, I found a new job at a gas station working nights, which I absolutely love! The schedule isn't great (Monday-Wednesday, and Fridays 6pm-11:30pm), but I adore my coworker and my manager is very laid-back. I haven't missed a day of work except for when I was sick with the flu.
Fast forward to the present, July 4th is in two days and my partner asked about our plans.
Obviously, I have to work as I don't get holidays off in this type of job. He became frustrated that I have to work, asking if he would ever get to spend time with me on holidays. I explained that I need to work to help pay our bills. After a brief argument, he suggested that I should either find a new job or find a new partner.
We've been together for nearly 2 years and he's aware of my struggles with work and finding a job that I truly enjoy. I told him that I won't be leaving my job because I've never liked a job or work environment as much as I like this one. I understand that our different work schedules leave him alone most nights and that he wants me home on holidays, but my happiness at work should also matter to him. He even made a comment that he'd just 'find a partner for the holidays'. AITJ for not wanting to find a new job?"
---
22. AITJ For Not Wanting My Partner's Sister To Live With Us Long-Term?
QI
"Partner (28F), SIL(22F), and BIL lost their mom 2 years ago. They all lived in Boston and grew up there but then SIL, BIL, and their dad moved to California for college and living. Their Dad can be narcissistic and verbally abusive.
Me (33M) and my partner have been living at an apartment in Boston with 2 bedrooms for two years.
One master, one office.
My SIL wanted to stay with us the entire summer. Our one condition was if she finds a temp job or internship. Otherwise she has to stay with her grandparents or father.
I was very hesitant about her staying more than a week because the past two times she came, she took my partner's belongings, lost them, and when confronted she denied about taking it (this happened even before my partner and I got together).
We had to set up cameras outside our bedroom door to prevent that. Last year, she lost a pair of our keys and pretended like she never saw them before.
She never helped around the apartment unless told to do them. SIL would always plan dinners and outings but never offered to pay or contribute financially.
Anyways, this summer, she didn't end up getting a job or internship, so my partner told her to stay in Louisiana.
That's when she told us that she had one of the worst mental/emotional times when she stayed with grandparents last summer because they triggered her grief and she already has anxiety and depression. And she added that she'd be super depressed and take it further if she couldn't come here.
So we decided to let her stay for the summer.
Most things have been smooth. She seems more mature and even cooks meals for us. She hasn't taken anything. She found a part time and an internship after she arrived here, which is great.
On the daily, it's nice, but it's emotionally and mentally draining for my partner and me, both introverts and socially anxious. Every weekday after work, she demands that we watch something together – my partner and my routines were work, get home, relax and just hang out.
Other days, she's making plans (fancy popular restaurants), and not considering the monetary factor.
Since SIL's stayed, my partner and I barely get an hour in during bed time and it's really gotten us both often on-edge/snappy because we're not mentally or emotionally recharged.
SIL is graduating soon, and she wants to move here for work. We've offered to help apt search, but I almost feel guilty if we have 2 rooms and we ask her to find her own apt. But I really don't think I can or want to live with her because I still have lingering distrust of her. I feel so so guilty because it feels selfish. WIBTJ if after she graduates, we tell her she can't live with us long-term?"
---
21. AITJ For Making My Brother Pay Half The Vet Bill After He Fed My Cat Chocolate?
QI
"My brother recently got dumped and asked if he could come hang out with my cat. I thought it would be the perfect way to cheer up so I said yes and told him he can stay at my place for an hour while I go to a bookstore. I also told him not to feed her anything since I have already fed her in the morning and will feed her again in the evening.
He asked if he could try giving her some chocolate and I told him "No, that's very dangerous." But then I came back later to find my cat vomiting and panting, and my brother just standing there freaking out. He admitted to giving her a piece of chocolate and I quickly took her to my vet.
Fortunately, she is fine now but I told my brother he has to reimburse me for half of the treatment cost since he ignored what I told him and is the reason she got sick. He paid but then went complaining to our parents, who told me off. Our mom said he's my brother and everyone makes mistakes. Was I wrong in telling him to pay?"
---
20. AITJ For Not Letting My Nieces and Nephews Use My Pool Because of One High-Energy Child?
QI
"I (36M) recently added a pool to my backyard. It's been great waking up in the morning and getting into the pool and doing some laps. Or sitting in the jacuzzi part when I want to unwind. I'm childfree. I have twin sisters (30F) who both have kids under 8. Mike and Mitch on Megan's side as well as Rachel, Rob and Roxy who belong to Rava.
I love my nieces and nephews, they're great however Robin has her moments. Very much believes she is the 'queen of the world'. It's cute at first but gets very tiring having her compared to my other nieces/nephews. She takes a lot of energy to watch compared to the others who are a bit quieter. Me and my sisters joke about this a lot, how high energy she is.
So I hosted a BBQ the other day. Rava was busy talking to our friends and family and Rachel wanted to get into my pool. I initially was going to say yes since I bought them all swimsuits to keep at my house but I realised that Robin would also want to get into the pool and I knew she would be a handful with only myself to watch her.
So I said no, that I was too busy with the BBQ. The rest of the kids kept asking me throughout the day and I still said no until they left.
Megan texted me about the BBQ later saying it was nice to see me and asked why I didn't let any of the kids in the pool since I did ask her about what swim trunks and armbands her boys might find cool.
So, I joked about the truth, that I knew Robin would want to jump in and would be hard for me to contain her energy. I thought she'd agree and find it funny but she thought it was mean of me to deny her kids access to the pool just because of Robin and it's not fair for me to punish any of them for it.
I told her that I didn't think I could watch all of them at once and I did it for their safety and for her so that she wouldn't have to stop socialising with our friends and family.
We argued back and forth for a while and eventually agreed to disagree but now I can't stop thinking about whether I was wrong and I was indeed punishing the rest of them. Robin is a lot to handle on land. Around water with the other kids? An accident is waiting to happen."
---
19. AITJ For Asking My Parents For Financial Accountability While Paying Them Rent?
QI
"So just before Thanksgiving, I had gotten into an argument with my father. He pointed out that I had put off washing the griddle after using it, and considering that this was literally the first thing he had greeted me with that morning, I gave an exasperated sigh, something he immediately took offense to. After apologizing for the sigh, my father decided he wasn't done.
He decided he was going to thump his chest some more and give me three choices: do more chores and do so 'without attitude', pay more to them in rent (already paying roughly $200 per two weeks to them while on Section 8), or move out. At that moment, I got irate, and after telling him he can go be unpleasant by himself and I left to stay at a hotel for a few days (but not before both my mom and sister both texted me to antagonize me some more).
While I was at the hotel, I mulled over how I was going to apologize to the family, but also thinking about why my parents felt the need to charge rent while we were all on Section 8. The conclusion I came to, they were being reckless with money again. I say again because they have had a history of this sort of recklessness; one does not buy a diner across the country and experiment with unfamiliar recipes without being financially irresponsible.
On top of this, they actually owed ME money, as well; from that little stunt alone, they had me sell my car and withheld paychecks to cover their backsides when the restaurant, unsurprisingly, floundered and failed. I decided I would go back and offer to pay more in rent, with the condition that they key me in on their spending habits just a bit.
I figured this was fair, because we're on the government payroll for a lot of things, and what wasn't being covered was essentially being paid for with that money and my dad's retirement fund.
This didn't go over well. I got into the house, and tried to explain the idea in an incredibly calm manner. I maintained this composure for about 10 minutes as my parents accused me of blackmail, threatened to counter-sue for an imaginary lawsuit I was filing, attempt to gaslight me for the events of me leaving the house, and so forth.
It got to the point where my dad decided to verbally declare an eviction notice on me, which in the state of Colorado is illegal for him to do without due process and to carry out as a co-tenant (of which I was listed as on the contract). I have since gone no-contact with them, and good riddance; however, the assumption that I might have been in the wrong hasn't left my mind."
---
18. AITJ For Refusing To Mediate Between My Ex and Our Daughter?
QI
"I'm a single parent to a daughter, who is 16 years now. Her father used to pick her up regularly until a few years ago, when he split up with his partner who he met years after our separation and he somehow fell into a hole.
I was understanding the first few months. Later that understanding turned into slight annoyance until I just gave up on trying to get him to do more with his daughter.
It seems that our daughter is also kind of fed up. Sometimes she just tells him she doesn't want to come over at all, even if he asks her and he seems to be sulking when that happens. For a year the only time he sees her is when they drive around because she's getting her driver's license soon.
He picks her up maybe once every three months to spend the night.
So this weekend it's his sister's wedding and he wanted to pick her up on Thursday afternoon, because they have a test drive for her license on Friday morning before the wedding, where they'd go together. She would spend the weekend with him. (He tried to talk me into doing the test drive with her, but I declined.
Driving is one of the things they do together.)
When my daughter heard she'd have to spend the Thursday night already with him she was upset (she's an introvert and likes to spend most of the time in her room, I kind of get wanting to have time for yourself). But I also get his viewpoint because if he had to pick her up on Friday morning he'd have to make a detour.
So they were discussing it on the phone, both upset, and then he asked our daughter to speak to me. I took back the phone and he asked me if I couldn't bring her Friday morning to the test drive and complete it with her instead. I declined out of principle, because this is his conflict and he has to solve it with his daughter, not try to evade it by unloading it on me, and also because he doesn't spend enough time with her anyway.
I told him I want to sleep until 9 a.m., because it's my free day I've been looking forward to. He told me to 'do it for our daughter', I said 'I do things for our daughter every day' and told him to talk to her about it, not me.
Now both, my daughter and him, are angry at me, and I also feel kind of guilty, but I really think they have to solve that problem themselves. AITJ?"
---
17. AITJ For Feeling Abandoned at My Partner's Work Party?
QI
"My partner (30M) and I (28F) live in his home country where he was born & raised and speaks the language. I've been here for a year for work and speak the language enough to get by but not enough to hold full conversations on my own yet.
He works in a very demanding/niche career field, working 12-15 hour days every day.
Naturally this means he has a strong bond with his coworkers and enjoys getting together with them outside of work since they're able to relate on so many things and talk about work in their own lingo.
A few weeks ago he invited me to an annual barbecue/party at his colleague's house. He told me that I would only know 1 or 2 people there, but still insisted that I go because it would be fun.
I'm generally a very shy person even in my own language/country, so I knew it would be difficult for me, but agreed anyways.
What he didn't tell me was that I was the only plus 1 at this dinner (he knew), and that everyone else was a colleague of his.
I asked him beforehand to not leave me hanging, to try to stay by my side or include me when possible so I didn't feel too uncomfortable.
As soon as we got there (8pm) the opposite happened. I felt completely abandoned and left out. He didn't introduce me to everyone, the faces that I did recognize made no effort to stop their conversations about that one hilarious thing that happened back in March to say hi to me. For awhile he had disappeared with a group of guys (I thought they left).
I tried to make superficial small talk with a few people but that fizzled quickly, so I ended up sitting there answering work emails because they were all so invested in talking about work.
At a certain point the person sitting to my right, left and the person standing behind my chair were having a full on conversation over my head without acknowledging me.
At another point we were seated in a circle and my partner's chair was positioned directly in front of me as he told a story, and I had to tap his shoulder to ask him to not give me his back and let me be part of the circle.
2am rolls around and I'm trying to give him the "let's go soon" look, the nudge, etc.
At one point another colleague said to my partner, "you guys, please stop talking about all of this work, this is so boring even for me, I can't imagine for [OP]!"
I was really upset when we got in the car, explaining with tears in my eyes that next time I'd prefer not to go because I felt really abandoned and if he knew I'd have been totally out of place, then he had the extra responsibility to make sure I wasn't completely uncomfortable.
He argued back that I should be grateful that he even invited me because he wanted to do something nice by including me, but not to worry because it will never happen again.
He said I made a scene by asking him around 1:30 if we could leave soon and by nudging him to get his attention. Now I feel like I overreacted.
AITJ?"
---
16. AITJ For Not Returning An Expensive Gift To My Ex And Considering Legal Action To Retrieve Sentimental Items?
QI
"So, I (24M) broke up with my now ex-partner (26M) a couple weeks ago. About six weeks before we broke up, we had our third anniversary, so he gifted me a very expensive backpack. I gifted him two expensive colognes that he liked, still a lot of money but did not equal the cost of the backpack he gave to me.
We've been communicating since we were long distance but frequent visiting, so a bunch of our stuff is with each other, such as clothes, art, records, etc., and we would talk about what we could keep or mail and how to mail stuff.
We were discussing yesterday evening and I told him that I had already resigned to the fact that we were breaking up soon-ish about ten weeks before we did but was hoping for a change to make the situation better, such as if he got a job offer up here or if his parents would support him for a time while he looked for a job, and we could be reunited and work on repairing the relationship.
As such, when we exchanged gifts, I already knew that this was probably it. He flipped out that this, because he did not feel this way, and demanded the backpack back, saying it was unfair that he gave such a gift while not knowing that I had essentially felt the relationship was over.
I told him that it was a gift and that I was hoping for some change to make it better, and that I would not be giving it back to him.
I also said those colognes are yours to keep, I have no interest in having them, they are not what I wear. I turned my phone on do not disturb and went to bed because I was done with the conversation. When I checked it this morning, he was upset, saying that he was not going to give me my remaining things and to not contact him again unless it was saying that the backpack was in the mail.
The thing is, what's included in what's left is my great-grandmother's Christmas ornaments that she willed to me when she passed. While they aren't necessarily expensive, they do have a ton of sentimental value to me and I would obviously like him. They are at his house because he had a Christmas tree that needed decorating last Christmas.
I'm tempted to go through court to have the ornaments rightfully restored to my possession, since I legally own them. However, I'm tempted to just return the backpack so I can get the ornaments and get this all over with (He can keep the coffee mugs and earrings for all I care.) but it was a gift that I use and would like to keep since it is so nice. AITJ for not giving him the backpack back and WIBTJ if I filed an action in court for recovery of my ornaments?"
---
15. AITJ For Banning My SIL From Drinking At Our Family Gathering?
QI
"It's really "are we the jerk" since my husband and I are on the same page about this but somehow she's making it all about me.
My husband's job means that fourth of July is one of his busiest days of the year. So we've developed a bit of a tradition we're we invite a bunch of family and friends to our lake house the weekend after the fourth.
This has swelled to be about thirty people.
A lot of our friends use it as an excuse to leave behind the kid's for a weekend and there's a lot of partying involved. For the past two years, my SIL's behavior has been a major issue at these events. She completely loses control when drinking. I don't think I can list the things that have happened here but one involved a very scary trip to the ER.
My husband and I have had so many talks that she needs treatment with his parents, but they're all in denial.
After last year, we told her she can only come to the lake house if she promises to remain sober over the weekend. She threw a fit about it, we stood firm, but the topic was dropped.
Yesterday, my husband called her to remind her of what we had said. She absolutely lost her temper. She thinks I'm trying to ban her because I don't like her (I really like her, when she's not drinking). My husband said he'll stay sober over the weekend too because he knows it can be hard to be the only person not drinking.
She didn't budge. Eventually, he said if she can't commit to not drinking she can't come.
Now her aunt and cousin have gotten involved. They messaged me and said to let her come and they'll watch her the whole weekend to make sure she's okay. I said no dice. Then they started trying to say I was bullying her (this is a thirty-year-old woman), she's had such a hard time recently, she can't be the only one in the family not invited it would break her heart etc.
I said she is invited, she just can't be drinking because it's not safe. They said that's not fair to her and if she can't drink no one should be and I said no, but if they wanted to plan a sober weekend next month that might be a good idea. They brushed off the idea because they're not actually interested in a sober weekend. Now my husband's parent's are getting involved and it's turning into this huge drama, we're all set to start arriving tonight.
AITJ?"
---
14. AITJ For Refusing To Continue Babysitting My Brother's Kids For Free?
QI
"So I (22f) have been babysitting (m12,m11,f6,m3) for my brother (33m) and my sister in law (32f) since I was a freshman in high school. They would always need me to pick up the kids and help them with homework so I barely had time to do any of mine and when I would ask for help no one would and I would get the "figure it out on your own" response.
I was going to go to college after graduating but then I got stuck with my brother's kids. I would even wake up early so they can do their online school and I would have to help them. I had even had to change some plans so my brother and his wife can go on outings.
My niece is also super spoiled and always gets her way and has some issues. I can't even tell her to throw her trash away because then she gets mad and throws a tantrum and any time I've brought it up to my sister in law she just says we need to respect her feelings. I know I'm not going into full detail with how the kids act but it's starting to feel like a chore to babysit.
One thing I did forget to mention is I don't get paid for babysitting. I always get told they can't afford it but yet they somehow always afford takeout or going to fun and expensive places or vacations. On the rare occasions they have taken me with them but it was only to babysit while my brother and his wife had their alone time.
I have an actual job now that pays me good and I've even moved my schedule around to babysit or even called off work but I can't seem to do both anymore. I've told them both I can't babysit anymore and now they're telling the family that I don't want to babysit anymore because I no longer care for the kids and don't care if they can't afford child care along with other mean things.
Some members of the family think I'm being dramatic and should just keep babysitting and even quit my job or find a job where I can do both and only 2-3 members of my family understand why I don't want to do it anymore. I haven't talked to my brother and his wife in about 2 months and they even ignore me or say I broke up the family when I try to reach out and it hurts. So idk AITJ for not wanting to babysit?"
---
13. AITJ For Calling a Tow on Cars Blocking My Driveway?
QI
"I live in a house in a crowded urban center. I have a very narrow, gated driveway with an extremely small curb cut. Due to the gate and a street sign bordering the cut on one side, if someone parks even a few inches past the curb cut, I can't get my car in or out.
A few years ago an Airbnb opened on my block that apparently has almost 100 beds (and no parking), and street parking went from bad to nightmarish. Every other month at least, I find that someone is blocking my driveway. Countless times I've had to call Uber because I can't get out, including some extremely expensive rides across town to the airport.
I also commute 3hrs a day so it's a major problem when I can't take my car to work.
Because of how constant this issue is, whenever someone is parked is blocking my driveway I call the city for them to come ticket and tow the car. I usually spend 15min standing in front of their car on hold with the city, and it takes them 1-2hrs to come out for the ticket and tow, so in my mind that is their warning and grace period.
When I got home yesterday someone had parked maybe a foot into the curb cut and I wasn't able to get in. It seemed like a normal bad parking job, and if I had a normal driveway I wouldn't have cared. Since I was blocked out I called for a tow (note: I've had my car broken into when parking overnight on the street here so I really don't like to leave it on the street overnight).
Parking enforcement came out, verified it was illegally parked, and gave the guy a ticket. I went inside. When I went outside later to let my dog out, there were some guys from the Airbnb talking to a man next to the car. They were telling him someone had called for the ticket. He saw me and said, 'Thanks for ticket, jerk'.
I just said, 'Don't park in my driveway then'. The Airbnb guys were looking at me like I'm a huge jerk. He got in his car and drove off.
I had figured the car was from the Airbnb because they usually are, but now I'm starting to worry I actually had a neighbor's car ticketed since he looked like a local. I'm worried that I did the wrong thing. I live in a low-income neighborhood so a ticket might be a big deal for them. Still, if I blocked someone's driveway I would expect the same treatment.
AITJ for calling for the ticket and tow?"
---
12. AITJ For Telling My Mom "I Love You, I Just Don't Like You Right Now"?
QI
"I (20F) have always had a strained relationship with my mom. When it goes good, we get along great but when she gets in her moods, she can get kind of mean and unreasonable. When I was a kid, she would do this thing where when she was mad at me or my siblings, she'd always tell us, 'I love you, I just don't like you right now.'
I want to say she's gotten better since then but she still has her moments.
The other day, we got into an argument because she brought up how unreasonable it was that my sister banned political talk around her kid (my parents are conservative, my sister and I lean more liberal and we all get pretty heated about the topic). My mom was saying how sheltered the kid was going to be and how much trouble my niece will have trying to exist in the world.
I said that it wasn't her place to interject and she said I wouldn't get it because I'll never be a real parent (I'm gay and she doesn't consider adopted children legitimate)
I stormed off because she hurt my feelings and I didn't want to show that. She chased after me saying that she loved me and just to come back inside, never actually apologizing for what she said.
When I got in my car, she started crying about how she thinks I don't love her anymore because I hardly visit and when I do, I don't stay long. I told her, 'I do love you, I just don't like you right now.'
Cue phone call after phone call of her sobbing, my dad yelling, and my sister encouraging me to apologize because what I said was incredibly mean.
But I don't want to apologize. Even though she 'doesn't remember', my mom said that to me all the time growing up. I wasn't even trying to get even for that or anything, I just said it because I think it became part of my vocabulary after hearing it so often. I don't know. Should I apologize? AITJ?"
---
11. AITJ For Keeping The Deposit After Buyer Backed Out Of Furniture Purchase?
QI
"So basically, I am selling a small table with two chairs on a social media marketplace. My rule for selling is that I will always select the first serious buyer that messages me. The first person to message me was a young college girl.
The listing is for 50$, she said she would be able to pickup in 4 days because she would have her moms car to drive.
I told her it was fine so long as she paid half now over Cashapp. She agrees and everything seems fine.
Well 4 days later, on the day she was supposed to come for pickup, she messages me saying she no longer is able to come because her moms car is broken down and her car is not big enough.
I told her that it was fine and that I could deliver for a fee, and if not she could still come by within three days to get it.
She informs me that she lives a few hours away, and it is no longer possible for her to buy the table set. So I decided I was going to keep the 25$ she already sent me.
I am trying to move out of my apartment, it's been in my way for the last 4 days as I'm trying to pack, and several people have messaged me about buying it because it is modern retro style. Now I am going to have to waste even more time re-listing it and scheduling another buyer.
You don't get to keep a reservation fee when you don't show up at a hotel or restaurant, why is this any different? Having her pay some of it up front is insurance that she would show up.
She is messaging me about returning the money, I haven't responded yet. AITJ?"
---
10. AITJ For Matching My Partner's Tone During An Argument?
QI
"Last night my partner and I got into an argument where she claims I was being unnecessarily mean to her because of something I said, which she said was snarky. This is how it unfolded:
We've been planning to build a raised bed garden in her backyard. We have a mutual friend who has done this before.
This friend suggested we make it 6 inches deep, as that's what her raised beds have been. Privately, I told my partner I think we should make it deeper than 6in, as I think that would encourage better root growth and a bigger yield, etc.
My partner is very new to gardening, so I was trying to explain the concept of roots and how the more space they have to expand, the bigger the plants will be.
She replied 'Well, our friend has a garden.' To which I replied (this was what she took so much offense to) 'I'm aware they have a garden.'
She then said 'I don't understand why you have to be so snarky and mean' and then it devolved into a pretty long argument where we were both trying to defend our own POVs.
So here's my take: I acknowledge my reply wasn't the most enlightened, but from my POV, I was simply matching her tone. I was, in good-faith, explaining why I think we should make the garden bed deeper than what our friend suggested. Her response, rather than addressing anything I had said about the roots etc. was just telling me something we both already knew.
Which is that our friend has a garden. In my mind, this was a bit rude. I interpret it as 'I don't want to entertain your suggestion since our friend, who already has a garden, said otherwise.'
In the end, I basically had to apologize and say I overreacted, to end the discussion. But I'm still left with a sour taste from it.
I also realize it's such a stupid and petty thing to argue about lol."
---
9. AITJ For Discouraging A Couple From Having Their Child Witness The Birth Of Their Sibling?
QI
"I (24f) was unfortunate enough to witness my brother's birth when I was 6. Front row and all, I was the first person to carry him in the hospital room. To be honest, I don't remember anything except how horrific that memory is. My parents have apologized and we have made peace with it, they thought it would be cute for me to see my brother first, it wasn't, they said sorry and we moved on.
The rest of my family hasn't moved on. They still think it's absolutely bonkers I don't think it's a magical moment.
Fast forward to now, I'm visiting my aunts and uncles during one of their reunions and a couple that's friends with one of them are talking about how excited they are about the birth of their kid.
I say nothing. They keep talking until I heard how they are also planning to have their first kid in the delivery room with the mom to have 'an experience like I have'. My aunt goes pale and before she could deflect I said 'If what you want is traumatize that kid for life, be my guest.' The couple is silent and my aunt quickly shifts the topic about other birth and baby things and my uncles ask me to go eat something over there.
I understand when I'm being dismissed so I ate some more food and left for the night. After that, my extended family is blowing up my phone about how I ruined the birth of their kid for the couple and how now they are feeling like bad parents. I think I saved another poor kids eyes but it also wasn't my place since I don't know them. So, AITJ?"
---
8. AITJ For Not Forgiving My Friend Who Believed Her Ex Over Me?
QI
"My (22, F) friend (also 22, F) recently split with her significant other (23, M) due to a situation I was involved in.
We were all at a club when my friend came out to confront me. She accused me of trying it on with her significant other. According to him, I was inebriatedly propositioning me. This was absolutely untrue.
I have disliked the man from the beginning, he is obnoxious, unattractive and the polar opposite of my type. I am not sure why my friend believed him but she did until other friends corroborated that I was almost entirely sober and I had barely spoken to him at all. I'd actually been making out with a hot metalhead but that's neither here nor there.
My friend and I stopped speaking for a while because she didn't believe me. Recently, she broke up with him because they had an argument over it again. His friends had put him up to it as a "prank" because they were making fun of me and he had doubled down when he realized she was upset. She apologized but I have been hesitant to forgive her.
All our friends have rallied around her to be supportive but I don't feel inclined to. A mutual friend of ours sent me a long message today essentially calling me selfish and a Jerk. Am I?"
---
7. AITJ For Moving My Grandmother's Ashes?
Pexels
"I (20's, M) moved back to the UK from Ireland briefly so I can learn to drive, and I'm staying with my mother.
A couple of months ago the bathroom was occupied so I went outside to the random tree that I've seen a few other people use at these times. I unzipped, looked down, and saw the jars filled with my grandmothers ashes half-covered with moss and foliage at the base of the tree.
I was not happy.
Getting angry wouldn't get the pee and rainwater out of the jars though, so I cleaned them off and told my mother that this had been happening and that we needed to drive to the plot of land we inherited from my grandmother to spread them there over the next couple of weeks.
Two months of rejected requests later, I'm driving her back from an errand I suggest we grab the ashes and go straight on to the plot.
She says nothing.
When we get home I tell her I'll grab the ashes and be right back, and she starts angrily complaining about 'spending all of my day off driving around with you' (It's noon, on her second day off. She has no other plans.) and rants to herself while I grab the ashes.
I get back to the car to find her seething in the drivers seat.
I started a stopwatch on my phone while she drives us aggressively out to the plot, then I quickly spread the ashes while she turned the car around, and we drive straight back home. Neither of us said a word for the entire trip.
When we arrived I took out my phone with the stopwatch and said "It took 20 minutes 30 seconds and 30 milliseconds out of your day to spread the ashes of my dead grandmother, and you spent the entire time sulking.
This is who you are".
Then we shouted at each other for a bit and she went to visit her step-mom.
From her perspective; She has taken time out of her day off to do something she doesn't care about. She is entitled to be upset about that, and I should be grateful for it.
From my perspective; There was no contract, but everyone understood that my mother would hold on to everyone's ashes and look after them. Dumping my grandmother's ashes under a tree was disgusting & disrespectful, making a short trip to spread them and make that right falls under the 'barest minimum' of being a good person, let alone a parent.
But I'm an idiot with too much emotional attachment to think straight.
Who's the jerk?"
---
6. AITJ For Not Wanting My Roommate's Partner To Stay Over Once A Month?
QI
"My friend moved in a month ago because he broke up with his domestic partner. I offered for him to move in since I was looking for a new roommate, and he was moving out of his partners place. It seemed better than having a stranger move in.
Well, he has quickly started up a long distance relationship with an old flame that lives two states away.
He plans to have her stay here, and they have talked about her visiting for 4 days/3 nights once a month.
When he moved in I expected, and was fine with him having girls over for a night if he met someone. However, I never expected our house to turn into his new partner's monthly free vacation spot.
I don't want to tell him to not have her over this coming weekend, since they've already planned the trip, but I also wasn't aware he was planning on having this be a once a month occurrence. AITJ for not wanting his new partner to have her trips become a once a month thing?"
---
5. AITJ For Wanting To Protect My Baby From My Friend's Dog On Our Holiday?
QI
"First of all, sorry about any typos or grammar, English is not my first language.
My husband (M30), my baby (11months) and me (F28) have a holiday planned with a few adult friends (we will be about 9 people in total) and have rented a holiday house for a week abroad. Two of our friends Mel (F32) and Pete (M31) are going to bring their dog along.
For context, I used to be absolutely terrified of dogs when I was a child but have been able to get rid of that fear due to intensive therapy. However, I still feel a bit uneasy when around dogs running around freely and jumping up on me.
Now, my baby has started crawling and moving around a lot more during the past few days.
Yesterday my friend Mel asked whether I was going to bring a play pen on holiday so that my baby can crawl around and play in it. The problem I see is that this play pen is only 90x90cm so there is not a huge amount of space for her to play in. At home she happily moves from one room to the other.
Here is where I might be the jerk:
I texted my friend yesterday that we'll have to find a compromise during our holiday that works for both their (really big) dog and my baby. I am terrified that my baby will pull on the dogs fur and get bitten or worse. As she is only little it is impossible to teach her how to act around animals in the next few weeks, especially since we don't have any dogs in our immediate family.
I don't find it reasonable to expect the others to carry my baby around all day as if she were still a newborn or confine her to a play pen. My friends are treating me like I am the problem and that it will work itself out (I am just really concerned for my daughters safety).
Plus, there will be definitely beverages involved, so I have no guarantee that Mel will have full control of her dog (I will be the only one not partaking as I am still breastfeeding my baby).
Am I the AITJ?"
---
4. AITJ For Wanting My Friend To Spend More Time At Our Shared Home Instead Of Her Boyfriend's?
QI
"My friend moved in with me and my 3 year old a couple months ago with her 4 year old and cat. She is mostly only here when she has her kid but the days the kid is with her dad, my friend is hardly ever here, and is over at her partner's house.
She does come to make sure the litter is cleaned, and the cats (because I have a cat too) are fed before she leaves, but she's really never here.
It was an entire month of her leaving the house right after getting home from work, spending some time with the cat, then going straight to her partner's. Most nights she doesn't even sleep here.
She was starting to leave when I asked her if she was going to her partner's. She said yes, then grabbed her keys.
I stopped her and said we really needed to talk about her constantly at her partner's. She said "what is there to talk about?" I told her that I didn't appreciate her going there almost everyday if she was going to live here and that there needs to be boundaries.
My friend said how she is there every night that she has her kid, and that she only leaves when she doesn't because that's the only time she can see him.
She stated that she would invite him here but she wants to be courteous to myself and my son, so she just goes over there and ends up staying the night so that she isn't coming through the door very late when my son is sleeping. She asked if this was about her leaving the cat there some days, and mentioned that this was not something I told her would be an issue when establishing house rules.
I told her it wasn't about the cat, it was about her never or hardly being here for days at a time, when she lives here. She said she wasn't gonna just not see her partner and didn't understand the issue then walked away. This made me feel confused and now I'm wondering if I might be wrong? AITJ?
ETA: she has also said that she shouldn't have to adjust her social life just because she moved in, but I've told her it's my house, I have rules and boundaries, she's moved into it and I feel like she can move in with her partner if this is really a problem."
---
3. AITJ For Going On A Trip With Friends A Week After My Long-Distance Boyfriend Moves In?
QI
"My partner (m30) and I (f27) have been together for almost three years. The last 3/4 years we've been long distance on different continents cause I went back to uni. We planned for him to move to my country in the fall.
Now I'm almost finished with school and there's a trip planned for four days to a neighbouring country.
I'd really want to go, cause it might be the last chance to go with school and my friends there. The problem is, that trip is scheduled a week after my partner would arrive. I asked him and while he doesn't want to tell me no he's hurt as I would be putting friends and fun above him.
I wouldn't go on a trip if he'd just come for a visit obviously, cause time would be short. But since he's coming permanently I feel we have enough time for each other after.
So WIBTJ if I go on that trip?"
---
2. AITJ For Wanting My Fiancée To Limit Her Wedding Guest List?
QI
"My fiancée (30F) and I (29M) have been planning our wedding for over a year now. Fiancée has a HUGE family- siblings, tons of cousins, aunts and uncles, second cousins, family over seas, etc. I have a much smaller family. Fiancée said from the jump that she wanted us to be financially secure to get married, as it's important to her to include her entire family in the wedding.
We're doing pretty well financially, but I still think it's absurd to include so many guests, some of whom aren't even blood relatives just "family friends". She agreed to exclude her overseas family, but she claims everyone else is too "near and dear" to exclude. I tried to compromise and say just her aunts, uncles, and first cousins, but she claims her second cousins are considered just as immediate as the others and she grew up with them too.
As of now, her guest list alone is over 60 people, not including her/our friends. I told her to get her list down to 25, and she was upset, saying she has even more than 25 FIRST COUSINS and that few guests is impossible for her. She said we can afford it, and she brought up how I agreed when we got engaged to have a larger wedding.
I said that's true, but I didn't know she was so serious about it, and I thought she'd be open to compromise as we continued planning. It just doesn't make sense to me to spend so much money on a huge wedding, especially since I barely know most of those people. She says she grew up with them so it's important, but I just don't get why we shouldn't put that money towards something better, like the honeymoon. She's been sulking and talking to her sisters, but I think I'm being fair. AITJ?"
---
1. AITJ For Taking My Boyfriend's Car For A Quick Spin Without His Permission?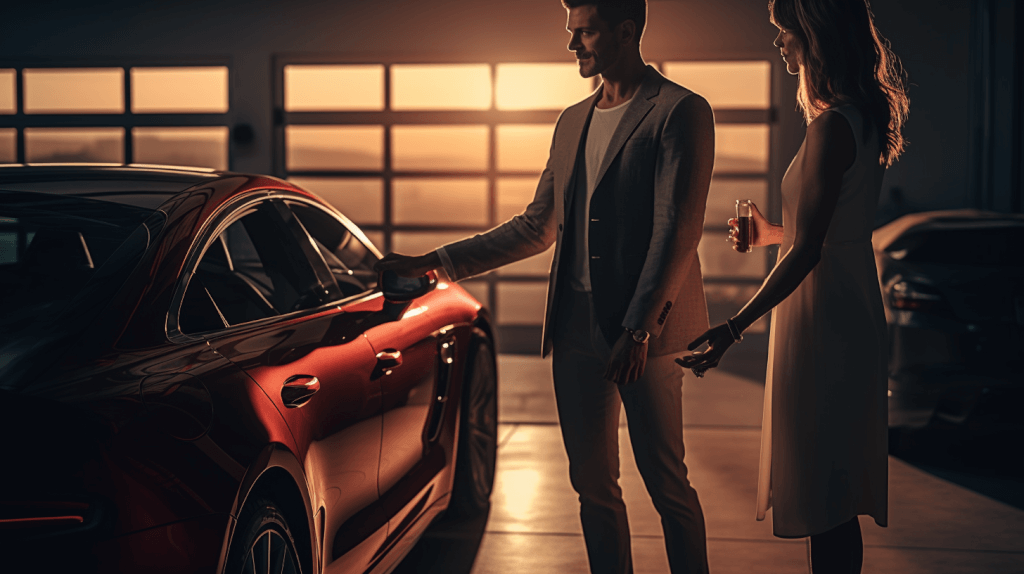 QI
"My partner and I have been together for about a year now. My partner is pretty well off and has a few different nice cars. One in particular he almost never drives. I've rode with him in it before but when I asked him if I could drive it he told me no.
I was still curious about driving it so I asked again awhile later and he said no again.
After this I realized that the key for it was missing from the rack. I asked him where it went and he wouldn't give me a straight answer which started an argument.
I told him he was treating me like a child over something so minor. Then we started arguing about something completely different. At one point he just leaves the house and goes who knows where.
While he's gone I find where he hid the key for the car and I decide I was finally going to take it out for a spin. I literally just run up to the store around the corner and come back.
When I come back he's already back. I can't even go in the house because he's already in the garage screaming about why did I touch his car. I told him that I obviously could handle it so it wasn't a problem. AITJ?"
---
In this collection of stories, we've explored a myriad of personal dilemmas, from family disputes to relationship issues, and ethical quandaries. Each narrative provides a unique perspective on personal boundaries, respect, and responsibility in different situations. Whether it's about standing up for oneself, protecting loved ones, or questioning personal decisions, these stories remind us of the complexities of human relationships and the importance of open communication. Upvote, downvote, and comment on your favorite stories by signing up for a Metaspoon account. Click Log In at the top right corner of this page to get started. Note: Some stories have been shortened and modified for our audiences.