People Try To Pique Our Curiosity With Their "Am I The Jerk" Stories
Pexels
It's important for us to express our feelings from time to time so they don't get clogged up inside and cause us to burst out into anger one day. However, when this day comes, people, who do not have a good grasp of who we really are, might mistake us for being awful jerks - only based on that one time. These people share their experiences of being mistaken for being jerks. They need our help in deciding and pointing out who real jerks are. Read on and let us know who you think deserves to take the blame. AITJ = Am I the jerk? NTJ = Not the jerk WIBTJ = Would I be the jerk? YTJ = You're the jerk
22. AITJ For Ruining My Son's Birthday Party?
Unsplash
"I (28f) am a single mom of 3 kids (11f, 10m, and 8m), for context my 8-year-old has a different father from my older two. I have been planning a 5-day cruise for the summer of 2024 to celebrate my daughter's 13th birthday which will also double as my youngest son's 10th birthday celebration as their birthdays are only 2 weeks apart.
My kids have been completely stoked by the idea since the moment I brought it up, so much so that my 8-year-old told his dad (31m) all about it.
He and I split in December of 2017 and he hasn't been a big presence in our lives for much of the time we've been separated at one point moving out of state without any contact for almost 2 years.
My ex loved the idea of taking the kids on a cruise that summer but then insisted on coming along. I firmly but respectfully told him no that I would not add him to our reservation and that he is free to celebrate our son's birthday however he saw fit after we returned as we would not be gone over the course of either actual birthday.
He started getting upset claiming I was ruining our son's birthday celebration by not allowing him to join us on the cruise.
I reminded him that this was something I'd been planning and saving for entirely on my own and that I shouldn't have to fork out even more funds for him to come especially given we broke up years ago, and not very amicably at that given it was an abusive relationship.
I asked whether or not he would make it a problem since I would need a letter from him giving permission to take our son out of the country and he said he wouldn't hurt our son by not allowing him to go simply because I was being petty and excluding him from the celebration.
We haven't really celebrated birthdays or holidays together since we split so this is nothing new and it's never really been an issue. I thought things would blow over but he pesters me about letting him join us every time we see or speak to each other saying I am being petty and not caring about our son.
My daughter begs me to stick to my gut and not let him come as she's worried he will just get wasted and argue with me the entire time. I'll also add that he wants me to be the one to fork out the extra couple hundred dollars to add him to the cruise not even pay for it himself.
I've felt so firm in my decision but a few friends and family members say I am being a jerk for not including him and that I need to think about our son first. So honestly now I am starting to wonder AITJ for not including him on the cruise?"
Another User Comments:
"NTJ.
You had a reason to split up with him even if he is the father of your children, he doesn't have the right to come on the vacation with you. It is YOUR thing with your kids. If he is so eager to go on a vacation with his son he can plan his own.
And to tell you, you would ruin his birthday is just rude. He is just jealous and wants a piece of the cake to seem like a good dad. Don't let him pressure you into things that you don't want to do.
Stand your ground." brave_assassin
Another User Comments:
"NTJ, do not mess up your kid's birthday celebration by having him come along. You will be stuck on a cruise ship and not able to get off unless it's at a port. Don't put yourself into a situation like this, it's setting yourself up for some serious drama, and maybe worse.
Don't let this man come. My only worry is he becomes a jerk and actually does not allow your son to go on the trip. If he does that though, his son will not forget it." SJPop
Another User Comments:
"NTJ and honestly this is what abusive men do, they make you feel like the bad guy.
Do not bring him or you will ruin your daughter's birthday and your trip. I can't believe anyone is on his side. You deserve the trip you want, your son will be fine. He can have a second at-home party after you get home." NotchoUserName
---
21. AITJ For Not Visiting Friends And Relatives During My Vacation?
Unsplash
"My husband and I are a military family. We are going back home on vacation with our kids for a week. We are extremely excited because it will be the first time our kids get to go to meet some of our families.
We also hoped this would be time for my husband and me to spend time alone and reconnect.
We made it a point to let everyone know the exact dates we will be in town and where we will be staying. (Told them MONTHS in advance).
We have plans to drive and see some of our friends a few hours away for a wedding. Most of our family have already planned to come to us to meet our kids and spend time with us, however, the rest of our family and friends are asking us to drive 2-4 hours to come and visit them.
We are at the point where our entire vacation will be spent driving around to see friends and family. Yesterday I blew up and ended up letting everyone know that unless they make the effort to drive to us they will not be seeing us and now most are upset with us.
Should I suck it up and drive around to see everyone or should I stick to my decision and let people come to us?
AITJ?"
Another User Comments:
"NTJ – thank you both for your husband's service.
You probably could have handled it a little better, but you're well within your right to say no.
I think I would have just responded to each invitation with, 'I am so sorry, but we just can't make the drive with everything else we have going on.' I don't think you can really tell them they have to come to you because it starts to sound like a demand.
Plus, each invite may not know about the others (unless is a group message), so they may not realize they are taking ALL your time. Their invites aren't unkind. They are offering to host your family, which probably involves a great deal of preparation if done thoughtfully.
People are generally very short-sighted." OkSeat4312
Another User Comments:
"NTJ
First of all, thank you and your husband for your service to our country as a military family. It's understandable that you want to spend some quality time with your family and reconnect with your spouse during your vacation.
You are not in the wrong for setting boundaries and letting people know that you won't be able to visit everyone during your limited time off.
It's important to remember that it's your vacation, and you have the right to spend it how you want.
You've already made plans to visit some friends and family, and you've let everyone know your availability and location. It's not your responsibility to cater to everyone's requests and drive long hours to visit them.
Furthermore, it's unfair for people to expect you to do all the traveling and not make any effort to come to you.
They should understand that you have limited time and resources, and they should be willing to meet you halfway.
In conclusion, don't feel guilty for setting boundaries and prioritizing your own needs during your vacation. Stick to your decision and enjoy the time with the people who make the effort to come to you." Tall_Minute492
Another User Comments:
"NTJ.
For God's sake. Get off your asses, people, and visit them if you want to see them.
They are traveling from a military base with limited time and means. Who knows when you will get leave again?
I do not understand this mentality but I have lived it.
It sucks and I am sorry OP.
You will find out who truly cares and makes time to visit and who doesn't, and who may or may not be financially okay enough to travel a couple of hours to see you there or not — the ones who can't will be really sad they missed you, too, but don't feel bad about not driving all over the moon and back. Times are what they are." 3IDOps
---
20. AITJ For Saying My Mother Is Fat?
Unsplash
"Since I started my puberty (11-year-old) my mother started to criticize my body in a very cruel way. I remember a moment when she put me with an 11-year-old in front of a mirror with a bikini and asked me if I liked the way that my body looked.
Her critics about my body and my weight continued for years until I was 15.
I also remember a moment on the beach when she told me that I have the same cellulite and stretch marks as a 50's old woman.
It obviously caused effects on my mental health, so I've developed an alimentary disorder, anorexia.
I tried a lot of exercises and diets to lose weight for years but it doesn't work so I fall into the anorexia. My family discovered my disorder when I was 15 and at that time she stopped her critics about my body.
She excused herself saying that she did all of it for my health.
Some weeks ago I watched some videos of travel that we did when I was 11 and I wanted to cry at that moment because I realized how little I was at that time and the most important thing, I realized that I was not fat as she used to tell me.
Last year my mother gain weight and she is really obsessed with that and she's trying diets to lose that weight, everyone said that she is not fat as she said about herself, I have just been ignoring her but some days ago she asked me if she was fat and I say 'yes you are fat now'.
It affected her in some way so it makes me feel guilty. My brother told me that I don't have anything to feel guilty about and I have to remember everything thing she did to me, but I asked myself if I am a jerk."
Another User Comments:
"You're NTJ but your relationship with your mother has clearly caused you a lot of mental anguish.
I hope you are able to emotionally distance yourself from her for your own mental health. Being fat or being described as fat isn't inherently an insult. Fat is just a descriptor but its ability to hurt a person seems to be unmatched when used in an insulting context.
Please know your mother projecting her own physical insecurities onto you is not your fault." RevolutionaryRent716
Another User Comments:
"Your mom was awful. She served, and you volleyed. And she deserved what you said after what she did. NTJ. But it isn't a way to live long-term.
My only suggestion is to immediately, completely, and forever shut down all conversations in the future about bodies with her. Your own. Hers. Any child you have. Other people's. Model this behavior with 'I do not discuss anyone's body'. Repeat it over and over and over anytime she starts down this path.
Shut her down fast and hard every time. NTJ again." vikingthundergoddess
Another User Comments:
"NTJ. Your mother was emotionally abusive toward you in your youth; you don't owe her anything resembling kindness now. That said, I would recommend going in low contact with your mother at the least and also seeking therapy for the way that she treated you.
This is something that you have suffered greatly from, but you don't have to keep letting it affect you as you grow. As one mistreated former child to another, there are techniques you can use to heal from the damage your mother caused, if you're ready. Good luck OP." NovaScrawlers
---
19. AITJ For Telling On My Sister To Her Husband?
Unsplash
"I (F30) have a younger sister Lexi, (F19) that has 3 daughters. (F2, F 6mos F 6mos). My sister is a content creator on the internet, she has about 160k followers on Instagram and 40k on tik tok. My sister documents my niece's life in daily vlogs and I used to not be bothered by it but the more her followers grew, the more of an ego my sister grew and her self-awareness just went out the window.
But Friday was when I kinda just saw a different side to her.
We went out to lunch and off the back she was neglecting my niece like just letting them cry in public because she was busy trying to tape for her vlog.
Was not paying attention to anything I was saying and was just too busy editing her videos/photos and what really disturbed me was my oldest niece the 2-year-old. She was trying to tape her eating and my niece kept saying to her 'Mommy no picture, mommy no picture' to the point my niece had to cry for her to stop.
I asked Lexi why she still records them when they're not in the mood, she looks at me and laughs and said 'OMG they're never in the mood, you gotta take what you can get'. l then press her and tell her like your kids have boundaries and it's your job to like to acknowledge them and not push them, then she shuts me down and says 'I know what I am doing don't mother me, the sponsorships will pay for their college and they will thank me when they're older.'
I was really upset leaving that lunch thinking that my sister has lost herself with the social media content creating, and I reached out to my brother-in-law (Lexi's husband) about what I saw and that I am worried about the girls being on the internet at all times and I recounted to him the lunch we had.
I also urged him to check the audience analytics. He told me thank you and that he will look into everything of what I told him and he will get back to me. My sister called me upset screaming at me because my brother-in-law did indeed look at the content and the audience analytics and told my sister that she needs to delete a lot of her videos/photos and pull back on showing the girls on the internet.
She then says I ruined her life and that I am jealous of her and that's why I told. I didn't even get the word out and she just hung up on me. She's not taking my phone calls or text and I feel bad and a bit of a jerk for overstepping.
So I ask you guys, AITJ?"
Another User Comments:
"NTJ
You did the right thing, I don't know if your brother-in-law is the girl's father (I don't recall you clarifying that) but he deserves to know what kind of person his wife is. Your sister is obviously not prepared to be a mom and she sees her kids as things she can exploit to make a profit, it's awful and she deserves to be called out to everyone that follows her.
And you're not overstepping, you are an uncle worried for his niece's wellbeing. After what you saw you had every right to do what you did. And that's something the little girls will be grateful for in the future." The_Spade_Joker
Another User Comments:
"NTJ
Children aren't your property.
Just because they're young doesn't mean they have no right to decide what they want at all, and if the toddler is expressing that she doesn't want to be filmed? Then that is something I think should be respected. When we ignore what young children express, when we as adults or their parents ignore their boundaries, we are teaching them that adults are ALLOWED to do things they don't want them to.
That, as they grow up, they have no right to express boundaries over their own bodies. It's in the same vein as forcing children to hug people or kiss people. It's just… Really, really uncomfortable and nasty to me.
Secondly, I personally have a LOT of icky feelings about people spreading their kids all over the internet and using them for clout or followers or whatever.
It just feels gross to me.
In my opinion, you didn't 'ruin' your sister's life. She's lashing out because she knows that what she's doing really kinda isn't okay, and she's angry she got called out. And you potentially just saved your nieces a lot of future embarrassment and exploitation.
Children aren't property, and they aren't video fodder, either. But that's just how I see it." Hazel2468
Another User Comments:
"NTJ – It's not like you went straight to your BIL. You tried to discuss it with her and she was outright ignoring you.
Not even a discussion. You are looking out for the mental, emotional, and physical welfare of your family (nieces). The next logical step was to speak with the other parent, which is exactly what you did. Your relationship with your sister will likely suffer, but that's her choice to throw a tantrum.
You called attention to a concern and stood up for your nieces.
Most young children love when mom/dad takes their picture, so wow. If a 2-year-old is saying 'Enough is enough, leave me alone' (basically) you know you've pushed it way too far." DHCruiser
---
18. AITJ For Uninviting My Daughter's Classmate From Her Birthday Party?
Unsplash
"I (37M) am a single father to my daughter (8) who will be turning nine this Saturday. I'll call her G. G decided she wanted a pool party birthday party at our house. I plan on doing other activities as well, such as bounce houses, cookouts, s'mores, movies by the pool, make-your-own cookies, etc., followed by a sleepover with some of her friends.
It's gonna be a busy day, and there'll be roughly 30 kids at my house. Some parents are staying, and some are just dropping off their kids and picking them up later. I am fine with this.
I let G invite whoever she wanted, and she chose to invite a classmate, A, that is autistic.
I was fine with this, as I've always taught G not to judge others based on their differences.
Here is where my dilemma comes into play. A's mother called me last week to ask if it would be okay just to drop off him and pick him up the next day so he could attend the sleepover.
My problem is I have no experience with an autistic child, and my understanding is A is very low functioning. I guess he's prone to getting easily overwhelmed and will start to shut down/have outbursts.
I told A's mom that I wouldn't be comfortable with him being there by himself as I would be too busy with everything else going on and am inexperienced with autistic children.
A's mother got really upset with me, telling me I don't understand how hard it is for single moms to get alone time, and how A would be devastated that he wouldn't be able to attend and how happy he was to attend a party since he rarely gets invited to things., among other things.
A's mom is now going around saying I 'uninvited' her son because of his autism, causing parents to throw shade at me. The parents that are staying offered to help with A, but they also have little to no experience with autistic children either.
One parent on my side A's mother did this to her at her son's party, and he definitely is a handful, so not to feel bad.
So, AITJ?"
Another User Comments:
"NTJ
When she said that you don't understand how hard it is for single moms to get alone time, she exposed her intentions to have you as a babysitter for a full 24 hours.
I am very high functioning autistic and I am a handful even in the burgeoning twilight of my life. There are potential triggers there that even mom hasn't thought of since this is uncharted territory. I feel as an autistic man who has more or less learned to cope that if mother cannot be there for a couple of hours for her own autistic child that it can be construed as mistreatment.
I certainly feel that way, because I have some idea of what can happen to an autistic child in unfamiliar surroundings, from both the child's side and the neurotypical adult's side.
Do not back down under any circumstances. The child is invited if she's present at all times.
An hour or two should be enough for him. He will indicate when he is overwhelmed. Since the neighborhood knows what has happened it should be easy to have several adults chaperone the mother so that she does not skip out.
She does not get a free babysitter overnight. If she introduces a babysitter at the ready in the event that he gets overwhelmed and wants to go home, then the problem can be considered solved and you've reached a win/win consensus." SHFeats
Another User Comments:
"NTJ.
Your claim is that caring for a low-functioning autistic child is different from caring for neurotypical children. This is a pretty uncontroversial claim. You aren't willing/able to care for A overnight. That doesn't sound strange to me, particularly if A is a lot of work to care for and you lack any relevant training.
A's mother's reaction is telling – the fact that she played the 'single mother alone time' card shows you how she looks at these overnight parties, and that she's more concerned with getting a night off than setting her son up for success in his social life." BigBayesian
Another User Comments:
"Based on the information provided, it seems that you are NTJ for not feeling comfortable with having A attend the party without adult supervision.
It's understandable that you don't have experience with autistic children and that you're concerned about not being able to properly care for him amidst the other activities and guests.
It's unfortunate that A's mother is upset and spreading false information about the situation.
You did not uninvite A because of his autism but rather expressed concern about being able to provide proper care for him. It's also understandable that A's mother would want some alone time, but that doesn't mean that it's appropriate to leave her child in a situation where he may become overwhelmed and require additional attention.
It's good that the parents who are staying have offered to help with A, but it may be worth reaching out to A's mother to explain your concerns and see if there is a compromise that can be reached. Perhaps she can arrange for someone else to supervise A or provide additional support. Ultimately, the most important thing is ensuring that A is safe and comfortable at the party." User
---
17. AITJ For Pressure Washing On A Sunday Afternoon?
Unsplash
"Our son (18M) was pressure washing our driveway this weekend from 3:30-5:30 pm (dusk) this past Sunday. We had 2 neighbors from the same house come out when he was almost finished and ask him to turn it off 'right now'.
The first woman came out and said that her father had just died this past week and her mother wanted to sit on her porch in silence. My son explained that he had about 10 mins worth of work to do and that he would turn it off.
About 3 mins later, another woman came out (from the same house) and said we need to turn it off because her grandmother is sleeping. He again explained that he was almost finished. This has happened before when we were pressure washing at 12 pm on a Saturday.
An older man asked us to turn it off because he and his friends were having an impromptu concert in his backyard.
For context, we live in an upscale neighborhood where the houses are close together. So I understand the noise concern.
But when are we supposed to pressure wash? We don't do it during weekdays because people work from home and also because that's not an ideal time for us."
Another User Comments:
"NTJ!
Your neighbors sound entitled for demanding silence at 5 pm on a Sunday, it's your property and that is a perfectly reasonable time to be doing it.
If you were doing it in the middle of the night or at the crack of dawn, it would be a different story but as far as I can see, your son did nothing wrong.
It also sounds like the first woman was trying to guilt trip your son into turning it off by mentioning the death of her father as if that was his fault." User
Another User Comments:
"No jerks here.
Depends on local bylaws. In the UK, some councils forbid DIY except between 8 am-6 pm on weekdays, Saturday 8 am-1 pm, and Sunday not at all. But I am not sure pressure-washing would fit into that though.
The women were not wrong to ask though.
They had suffered a bereavement and expected emotions running high and desperate for some peace and rest. Your son didn't need to stop but might have been caring too.
As to the concert, well again fine to ask but not get upset if the answer is no." Timely_Egg_6827
Another User Comments:
"NTJ
My favorite is the people who were already being loud where neighbors would hear their concert but didn't want to be disturbed by other loud noises.
Listen, no one wants to hear hours of construction or power washing, just like no one wants to hear hours of lawn mowing. But people have to do those things and you don't get to be free of all noise any time living in around people.
If you are being considerate and not doing this for two hours every weekend, and you are doing it during daylight hours, then you are doing nothing wrong.
It is totally fine for someone to ask you to stop in certain circumstances- my neighbors once asked us to turn down the music of a BBQ because they were hosting a post-funeral get-together, and you better believe we turned it off because they were polite and we understood why they would ask for quiet at an abnormal time.
So your neighbor asking for quiet because she wanted to sit outside after the death of her husband and you said you would finish up in 10 minutes, feels like a reasonable request and reasonable solution (she can wait 10 minutes) and it has to be a once in a while request, not every time." mfruitfly
---
16. AITJ For Not Wanting To Leave My Baby With Her Grandparents?
Unsplash
"I am a first-time mum, my baby is 3 months old and I feel pressured both by my partner and my partner's family to leave the baby with them for the day when I don't feel ready to leave him yet.
I bring the baby to them to visit and they have only visited our home once. I've said they can visit the baby at home or they can come on walks with us or days out with us and they have never taken me up on the offer.
I am not stopping them from seeing their grandchild but according to my partner, I am. I am just saying for now, I would like to be there until I am ready to leave him and until I feel he is old enough to be left with other people.
I understand everyone is different and some mothers may be happy to leave their baby after a week but surely they should respect how I feel and if they want to spend time with their grandchild, what is wrong with me being there too?"
Another User Comments:
"NTJ, I wasn't comfortable leaving my baby alone at that age either.
Even after three months, your body is still racing from the hormones and mums naturally have this defensive reaction to their babies as a survival thing. It's completely normal to want to be around your child at all times at this age, also your baby only knows you so it would be tough for them to settle with anyone else as they will be needing their mum's support.
Don't let anyone pressure you, especially your partner as dads will never understand these feelings." theholidayarmadillo3
Another User Comments:
"NTJ
I will say though it sounds like you are probably dealing with a 'little' bit of mommy guilt as well. It's not uncommon for kids at this age to spend a day or night with grandparents to give mommy and daddy a break.
It's also early enough that you are still dealing with a lot of emotions that make it hard to make that decision because intrusive thoughts might make feel like you are abandoning your child.
Regardless, you are the mother and your feelings are valid.
You and your husband should discuss this and make the decision based on when you are both comfortable. Maybe start with something simple, like the grandparents watching the baby for an hour or 2 while you guys go to lunch." BenReillyDB
Another User Comments:
"NTJ
I don't think this is uncommon for you to want to not leave your baby alone.
I feel like it's very common for parents to have separation anxiety even after one year. And I hear it's very common for new parents to not want to let the baby out of their sight at all.
And here's the problem, they're not looking at it from your perspective.
Yes, you like them. Yes, you trust them. Yes, you're going to rely on them in emergencies and leave your child with them.
But you as a new mother, can also feel the need to keep your baby close to you. This has nothing to do with them ultimately.
This has everything to do with maternal/parental instincts. There are certain biological things in us, that I strongly believe, cause parents to basically have that kid glued to their hip for the first 6-12 months of life.
They're taking this way too personally.
But to be quite frank and blunt, they're not your parents. They're your partner's parents. You can trust them. But you will never see them the same way as your partner nor will you feel the same way about them as you do your own parents (if you have a loving and happy relationship with your parents).
And I think honestly they need to remember that, I don't think it's uncommon for most people to respect and love their partner's parents, but not in the same way as the partners do not see their partner's parents in the same light as they would see their own parents.
Another harsh reality is, they had their time with their own babies. Your baby is not their baby. They raised your partner. At their minimum, they have had one child. They don't have a right to demand private quality time with a child that is not theirs. That is an undue you request to a new mother." PettyHonestThrowaway
---
15. AITJ For Not Wanting Help With Bowling?
Unsplash
"I (30s F) went bowling today with two friends (also 30s F). I suck at bowling, or any sports really. We were just there to have some fun.
It being a Monday morning there were a lot of retired and elderly people there.
And they were good. Really good.
The first two elderly gentlemen that took it upon themselves to give us hints and tips were really nice about it. I just smiled and nodded and continued to try my best.
While I was sitting and talking to one of my friends another old man had to barge into our conversation and…
again… tried to tell me how to play better.
At first, I was trying to be nice about it and just told him 'Thank you so much for trying to help, but I am really just here to have some fun!'
But he desperately wanted to give me pointers, I guess.
So, I interrupted him and just plain told him 'I am sorry, but I don't really care about what you want to say. Your help is not appreciated here. Please leave.'
He was flustered but left. His wife (I guess?) gave me the stink eye and they luckily left shortly after.
One of my friends thinks I am the jerk because he was just trying to help and didn't mean it maliciously. My other friend agrees that I reacted appropriately.
The mood kinda took a dip afterward… and I won't be bowling again any time soon.
Maybe darts or pool would be better?"
Another User Comments:
"NTJ
You were perfectly polite at first and conveyed that you didn't need pointers and just wanted to relax. Some people don't know how to not be competitive, or else just genuinely mean well but can't take a hint.
Either way, once you reach old age, you really have no excuse not to understand that your unsolicited advice will not always be welcome, and a polite dismissal is no reason to get huffy. Even your 'get lost' was worded pretty cordially, as opposed to yelling at him to leave you alone." missy20201
Another User Comments:
"NTJ
Some people just find it hard to grasp that someone can have fun doing an activity, regardless of their skill.
It might have been the case here, but also the old man might've wanted to share his experience and was more interested in his fun than yours. For him telling you how to bowl and sharing his knowledge might have been fun, but it sure wasn't for you.
At first, you expressed your preference to be left alone politely, then firmly and politely – you said 'I am sorry', you said 'please', and you called his attempt at giving advice 'help'. You weren't trying to be disrespectful, you were trying to have fun.
I think your reaction was appropriate to the situation." Pelonek
Another User Comments:
"NTJ, probably a generation gap. Old people tend to go out of their way for others, with the intention of trying to help or give advice. It might be a norm during their time.
Which is now considered as being too nosy or being a 'Karen' for not minding their own business. They want to connect with other people or strangers proactively. Imagine not having the internet, soc med, or anything online/tech to reach out to other people. That's how they live before, they always try to interact. (Now they're considered as Bummers)
I don't blame you, but I feel bad for the old man." KazVez
---
14. AITJ For Not Paying My Mom Rent?
Unsplash
"I (23f) do not get along with my mum or stepdad. So I would never willingly stay at their house except for emergencies. My great-grandmother was on her last legs so Mum wanted to fly over to see her one last time.
While I don't like my mum I am also not a monster like her.
They wanted me to watch my little brother (8m) who I was happy to watch since my other brother (17m) works all day and some nights and my sister (19f) is an irresponsible witch of a woman just like mum.
I agreed under the condition sister wasn't allowed to stay there while I was.
Now that they are back they are asking for the rent for the 2 weeks ($900) I stayed since I took up the whole house making my sister leave for the 2 weeks and they weren't there either so they shouldn't have to pay the rent for the time they weren't there.
I told them sure, I'll take it off the babysitting bill and that they owe me $5820 (if my math is correct that the payment for $20 an hour minus the 900) if they want to play this game. AITJ?"
Another User Comments:
"NTJ but your family is.
You did your family a favor by essentially becoming a full-time nanny to your brother for two weeks. Presumably, you were asked because THEY knew that your sister was irresponsible and could not be trusted.
To ask for rent because they weren't there is mind-boggling.
You owe rent for the entire period of your lease. Most people do not occupy their apartments 24/7 year round as they visit and take vacations. They still owe rent.
They could have had your sister stay in lieu of your being the nanny.
Great move to send them a bill for nanny services for two weeks." Jujulabee
Another User Comments:
"NTJ. Your response was spot on. No offense but why do you still talk to these people? Don't set yourself on fire to keep them warm.
Of course, they have to pay rent. So they can remain there in the future. Everyone pays their rent or mortgage vacation or not. It is buying the ability to live there. Physical presence is not part of the deal. They set you up, by the way.
They planned this. They used you. Do not give them a dime." kukukachu_burr
Another User Comments:
"NTJ
Your response was perfect. It sounds like she was trying to teach you a lesson of some sort. If they had wanted you to pay rent for staying at their house for this FAVOR they were asking, it should've been discussed in the planning of this. You are so far from being a jerk. But your folks have mastered the art." sharonH888
---
13. WIBTJ If I Don't Want To Be My Sister's Keeper?
Unsplash
"I (33f) currently live with my husband and 2 toddler kids. My parents separated when I was around 10 (they never got along and my mom had an extramarital affair). My mother and my sister (27F) live together with my Stepdad (same guy) in another country.
My sister has high-functioning autism with a severe speech delay. While she can do some daily tasks by herself, she has never been exposed to an environment where she has not lived with my mother or has not had help. As resources were limited when we were growing up, she also hasn't had the opportunity to manage herself in social settings.
Long story short, she does need constant caretaking.
My mother always insisted that I was responsible for my sister after her. I grew up thinking that I wouldn't get married or have kids to avoid burdening another person with my responsibility. Throughout my childhood, I did feel like my mother wanted me around to mainly be the primary caretaker of my sister.
I did feel neglected as my mother's main focus was my sister and her partner and I was reeling with trying to understand my purpose in a broken family. My mother has definitely been through a lot but I felt like I didn't really get to voice my feelings
Fast forward to now, life took a different turn.
I moved out when I was 17 and now have a wonderful family. It's everything that I could have wished for and gives me immense happiness. My sister and I have drifted apart as I've been away for 16yrs now and due to her speech delay we only converse a few sentences once in a while.
I have asked my mother to try and bring my sister to my country of residence but she refuses to try. I understand it would be difficult but I can only visit them once in a couple of years due to my job and I feel like we don't really know each other anymore.
Bringing me to my problem – I don't know if I can look after her now. We are almost like just acquaintances. As my mother refuses to take her out of her country, this would mean that when the time comes, I'll have to uproot myself.
It would also disrupt the life we live right now and want to lead in the future. It will definitely have a financial strain on us as well. While I understand she is my responsibility I don't think I am ready or want to bear it willingly.
WIBTJ if I open up to my mother and tell her I don't want to take on the responsibility?"
Another User Comments:
"NTJ – As someone in this exact position right now, that is not an easy decision to make. If you do uproot yourself, you risk ruining the lives of yourself and your family for your sister, it doesn't make logical sense.
I get why you feel she is your responsibility, because like I got told, they have no one else to look after them once your parents are gone and they're family. I do not have a family of my own so it is only my life I am sacrificing for my brother right now.
You have so much more to lose, as much as I love my brother and would do anything for him, if I was in your position I would not make that sacrifice.
If things are better where you are now, it would make more sense to get your sister to come live in assisted living closer to you, so your family unit remains safe and secure and your sister is also somewhere she can be looked after adequately, somewhere you are able to go see her more often as well.
It doesn't have to be right away, but definitely look into it now before your mom is out of the picture so you have some assistance from where ever they currently are." Tw1st3dZA
Another User Comments:
"NTJ
Yes, caring for a disabled child is difficult, I get that.
However, your mother is way out of order for putting that much pressure on you growing up. My heart broke for you reading that you initially felt you couldn't have a family or life of your own. That isn't good parenting on her part.
As much as she might not have set out to do so, she has chosen to prioritize one child over another. She robbed you of your childhood, OP, please don't let her rob you of anything else." confused-88
Another User Comments:
"NTJ
You need to ask your mother what she would do if you were in an accident and became physically/mentally disabled.
Would she still expect you to do this? What she is asking you to do well financially, emotionally, and spiritually disables your family in much the same way.
Yes, you have responsibilities; to your children, to your husband, and yourself. After your mother is gone you will have a responsibility to oversee your sister's care. To make sure she is being cared for. To advocate for her as best you can. But the physical day-to-day is not your responsibility." Exciting-Award5025
---
12. AITJ For Clearing The Shelf In The Supermarket?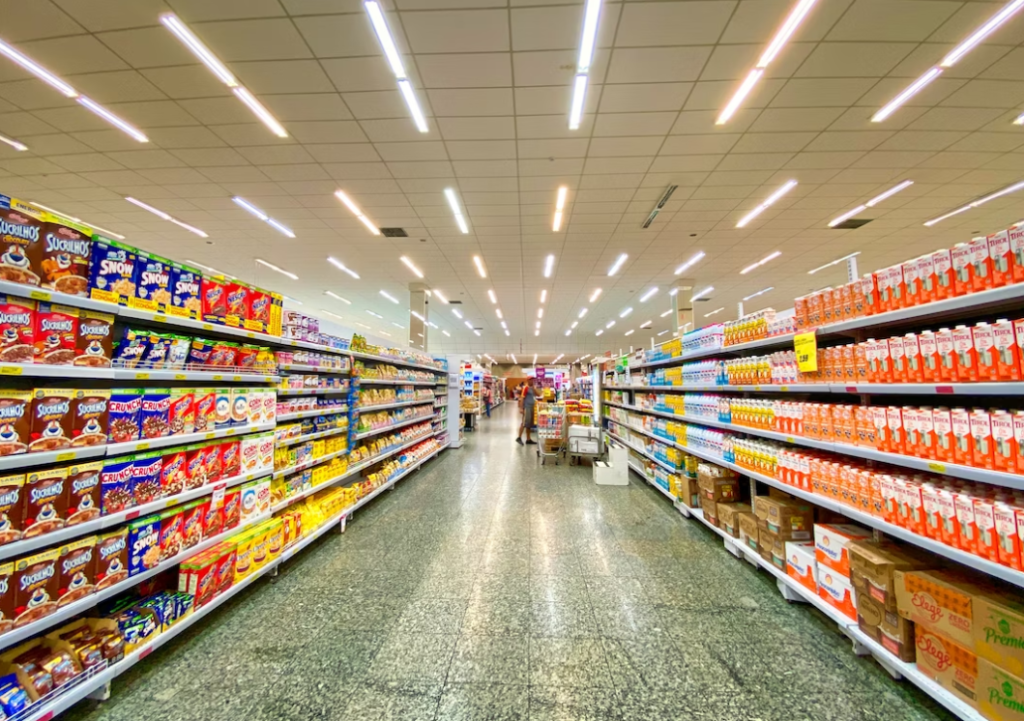 Unsplash
"I mostly get my groceries online. However, there is this one product I like that only gets sold in a supermarket 1 hour and 45 minutes from me. I checked online and on Amazon, and they sell it for 4x the price there.
So, not worth it. It is a specific brand of muffins.
Today, I went to the store, and there were like 6 units of that product left. I took them all as I knew I wouldn't be able to go back there in like a week or two.
As I was finishing taking them, a lady got there, saw the shelf empty, looked at my trolley, and got upset that I had taken them all. I asked her how many she wanted. She ignored my question and just gave me a sermon about being greedy.
I told her that I live very far and I can't come frequently. So, I semi-bulk buy but if I took the last items and someone was to ever look at the section, I would have no problems giving them some from my trolley (Mind you, I don't buy it in the 20s, it is usually between 5 and 8) and they normally have so many back to back and more in the back if you ask someone who works there (not always but every time I asked).
She wouldn't let go. As soon as I realized that it was going nowhere, I turned around and was about to leave. Only then did she think about demanding, not asking, demanding that I give her 2 despite that being the very first thing I asked.
I refused. I had no problem even giving her half at first, but after going off on me and calling me names in front of everyone like I was committing a crime, I was not about to give her anything. She called me a name again and I just left.
AITJ for clearing the shelf in the supermarket and taking all that was left?"
Another User Comments:
"NTJ, clearing the shelves is kinda a jerk move. However it didn't seem like there was much left anyways, you said only like 6 boxes left.
But when someone else wanted them you offered right away, so I think that makes you NTJ. Once she opened her mouth and started, you were in the clear to refuse. But it's just the initial clearing that I thought you might partially be the jerk.
But even then, there weren't that many + you offered." BigNathaniel69
Another User Comments:
"NTJ – BUT moving forward you should probably call the store ahead of your visit to ensure that there is enough for you and other customers.
They need to plan for inventory and you taking it all in one day could throw their numbers off and end up being wasteful.
Additionally, other customers may travel to that store looking for the muffins and suddenly they're out, very sad for them." Hopeful-Produce968
Another User Comments:
"NTJ – So say you'd been going to buy them for a party or your office and calculated on one each, she's got an issue with that? Or if you bought a pack each for elderly neighbors who couldn't get to the store? It's none of her business! It is the literal business of the shop who, I assure you, want you to buy as much as possible. If there are limits on things (mentioning no names of a massively overpriced energy drink in the UK recently) it says it on the shelf." Ebechops
---
11. AITJ For Making The Guy With A Kid Work Overtime?
Unsplash
"I work in IT, I am the Team lead and senior tech. I was told last minute that IT needs to work on a meeting that they failed to include us in on. This is a consistent trend in the company people expect others to read minds when they don't send invites.
I for the last two years have shown up at mostly every meeting last minute after hours. I am not the only tech in IT but I am the only one who is always able to support last-minute meetings.
I have had enough of the last-minute meetings after hours.
They let me know around 4:30 (I get off at 5) sometimes that there will be a 6 to 8 meeting you need to stay for. Which is insanely inconsiderate.
I decided enough is enough. I said nope and had another tech stay.
I support every single meeting, I have plans, and I cannot cancel. The chief information officer (CIO) yelled at me saying my job is to be flexible.
I ended up making the tier one tech stay who has a kid he needed to pick up.
Who is also a single father? Part of me feels bad, but on the other hand, the tier one tech I made stay usually doesn't contribute too much and skips work for a week on end without telling a single person.
He has also never stayed for a single meeting and always uses the excuse he's a single father who needs to pick his child up to get out of everything. Am I the jerk for making him stay or not supporting my office last minute?"
Another User Comments:
"NTJ.
You're the team lead but that doesn't make you responsible for every single bit of overtime.
And T1T took this job knowing there would be OT requirements. If he could never do them, he had to negotiate at the beginning that his job would only ever be 9-5.
Having kids doesn't mean that you get to pass things on to people who don't have kids.
All of that said – you are the team lead. So ideally, you would speak to whoever your manager is about making a variety of rules/plans.
Things like a schedule/rotation for who has to stay late. Rules for advising your group about meetings, particularly after-hour meetings. How to do it. What happens if you aren't advised? And an agreement to stick to it.
And a plan for the employees who have to bring their kids into the office because they're having to provide last-minute emergency coverage." rak1882
Another User Comments:
"NTJ
No one should be staying past their end time for an impromptu meeting.
They were never talked about. This was a bad trend that should've never been started. This is inappropriate and unprofessional behavior.
But I feel like I had to say this: if you don't actually know the ins and outs of this single father's life, don't say picking up your child is an excuse.
Having responsibilities to pick up your child on time, is a fact of life for parents. I worked for a daycare for over 10 years of my life. My cut-off time was 6 PM. If you do not pick up your child at 6 PM, you're gonna be charged extra bucks.
Do you know how mad I would normally be when parents don't pick up their child on time? And you don't know me, but in comparison to my coworker, who had to stay with me, I was the gentler of the annoyed people.
Everything else about the coworker is a huge problem, but ultimately that should not interfere with him, picking up his child on time. There are other ways to 'discipline'/'punish' him that do not involve him not meeting his parental responsibilities to his child as a single parent.
The translation of this story is, your workplace is toxic. Your workplace has no consideration for that worker. Your workplace is not friendly towards parents, or people who want to have a life outside of work. Ultimately your workplace is the problem.
Not the single father, who could not pick up his child on time." PettyHonestThrowaway
Another User Comments:
"NTJ
They would have known about the meeting well in advance 30 minutes before the start time.
Say you are happy to be flexible and stay for late meetings IF you get enough notice so you make arrangements for your private life. You will no longer be able if no one can be bothered to inform you when the meeting is arranged. This is really sloppy practice in a business, someone must take accountability for arranging the setup correctly." Maximoose-777
---
10. AITJ For Pronouncing "Bruschetta" Like An Italian?
Unsplash
"I (40M) am an American with no Italian descent. I do quite appreciate Italian food and culture and have visited Italy a number of times.
I went to Buca di Beppo for a family celebration (I know, not great), and I ordered the bruschetta – I said, 'We'll start with the bruschetta' pronouncing it broo-skeh-tah as it is pronounced in Italian.
The waitress said 'The bruh-sheh-tuh?' I replied, 'Yes, the broo-skeh-tah.'
My wife (40F) said I sound like a jerk when I say broo-skeh-tah and that I should stop. She says the American way to say it is bruh-sheh-tuh, and I am acting like a show-off.
I feel like it's a no-win, and it feels uncultured to just say it wrong, and that there's no such thing as an American way of saying it.
I refused to stop, and when the appetizer showed up I asked family members if they wanted me to pass the broo-skeh-tah, despite some of them being confused about what I was even asking them.
So, AITJ for saying bruschetta like an Italiano?"
Another User Comments:
"YTJ
You weren't at an authentic Italian restaurant. You were at a chain restaurant started in the US and owned by Planet Hollywood. Arguably, all dishes served there should go by their American pronunciation because that's how 'authentically Italian' they are.
Not saying the food isn't good. Just saying it's more on the American end of the Italian-American spectrum.
But you became a jerk when you corrected the waitress and refused to stop. Why drag the dinner down with that when no one else at the table either cares or understands what you're referring to when you use the 'proper' pronunciation? You're just being pedantic and fighting a battle no one else is interested in." Robert_Rufus_Feline
Another User Comments:
"NTJ, Americans entirely pronounce bruschetta wrong.
There are no English words that contain 'sch' that Americans pronounce like they do in the sch like they do in bruschetta. Think of school, schedule, and scheming. They are ALL pronounced 'sk' and not 'sh' like OP and Italians properly pronounce bruschetta 'broo-sket-ta.' So keeping up with the proper way to pronounce 'sch' words here in the US and in Italy, be proper and carry on as you did. Also, this is my husband's pet peeve and he will correct you if you pronounce it incorrectly. He was born and raised in Italy." Processtour
---
9. AITJ For Not Helping My Wife Cook?
Unsplash
"I love my wife very much. She is a smart and capable woman who leaves me in the dust in most categories.
My wife cannot cook. At all. She burned water once. She was boiling water for rice and it had oil in it.
She got distracted and the water boiled off. Then the oil caught fire. Then she threw water on it and nearly burned down her parents' house.
She can follow instructions on microwave food. She can use the microwave to reheat leftovers. That's about it.
Her mom and dad gave up trying to teach her.
I love cooking. I enjoy making tasty meals from scratch when o have the time.
One of my go-to meals is fried chicken thighs and waffles. I use my dad's waffle recipe and they come out light and crispy.
Perfect.
I don't ways make them though because it takes time. I get naughty sometimes and use Premix. They are heavier and kind of floppy not crisp…
So I am making breakfast yesterday and the kids are at the table. I have the chicken going and I am making waffles.
It's a good morning.
My wife decided to 'help' and covered the waffles in foil so they stayed warm.
They did. They also steamed and got soft.
So I finished making myself a waffle and served my food and left the kitchen. She can finish everything off.
She dies this constantly. I will be making steaks and I am resting them and she throws them back on the grill to keep warm.
I'll have the chicken fully cooked and tender and she will turn up the heat and dry it out 'just to make sure'.
I am sure.
She came up to me yesterday for the fiftieth time and asked why I always walk away when she tries to help. I explained for the fiftieth time that I enjoy making good food. And that her help is almost universally detrimental to the meal I am trying to make.
She thinks I am a jerk for caring so much about how food feels and tastes. I think she can do whatever she wants on the days that it is her turn to cook.
AITJ?"
Another User Comments:
"NTJ
And let's be clear: she's absolutely NOT trying to help.
She's just interfering. If she actually, legitimately wanted to be of help, then she would come into the kitchen when you're cooking and say, 'How can I help?' And listen to your responses, and follow through.
But she doesn't want to be helpful, she wants to control some aspect of what you're doing.
So she interferes with your process. EVERY. SINGLE. TIME. Even if it literally means making the food significantly less tasty. And then she defends herself with the ridiculous argument that you… shouldn't care how food tastes. Which is about as illogical as it gets.
You are NTJ, and you have addressed this about as kindly and thoughtfully as possible because a lot of us would have gotten downright rude by now at what is at best her constant disruption and could arguably be deemed conscious sabotage on her part of your kitchen efforts.
Gently, I would suggest that your wife needs therapy, to figure out why she CAN'T just ask you how she can be helpful, but rather needs to ACTIVELY INTERFERE anytime you try to cook. Is she jealous that you are a better cook? Does she just have control issues in general? Because SOMETHING is going on here.
And in all of it, you are NTJ." FoolMe1nceShameOnU
Another User Comments:
"NTJ – But I will say that it seems like she is trying to help you out to either be friendly or spend time with you when you are doing something you enjoy.
Don't just tell her the chicken is done and you know it is. Teach her that if you use a thermometer you can check the temperature of the chicken and make sure it's fully cooked and juicy and if you overcook the chicken it gets dry and hard to eat.
Explain to her that if you put a cover over waffles they get soggy and it affects the taste profile.
Basically try to teach her little things here and there and maybe plan a mini date as a cooking workshop and teach her how to cook a meal from start to finish.
I don't know if you are trying to teach her and it's falling on deaf ears, but if not, try it out and see if you can turn this into something fun for both of yall." EasyEisME
Another User Comments:
"NTJ
This may be a bit far-fetched but to me, it screams, 'This is the one thing I suck at so I am going to control the situation and I don't care if it ruins the final product because then I am not the only one that sucks'.
You mention she leaves you in the dust in other categories, maybe she just has a bit of a competitive streak because she's not used to losing. Her way of mitigating this inadequacy is to exert control over your process and since she has no natural cooking instincts because seriously that's some basic cooking skills, she ends up screwing up the meal.
No biggie to her because I am assuming she eats her own cooking so your cooking that she ruined by your standard is probably miles above anything she churns out.
I'd say get her into some personal as well as couples counseling, she needs to respect your love of delicious beautiful food and be okay with not coming in first for everything.
You'll be a lot happier as a couple if you can clear this hurdle with a certified third party. You've been more patient than most so clearly love and respect are there but need some help (mostly on her side, to be honest). Also maybe cooking classes as well as fire safety!' justaredherring17
---
8. AITJ For Not Giving My Old Stuff To A Kid?
Unsplash
"It all started about a month ago, we were clearing out our old bedroom because we were moving into a new house and the kids were over helping us clean. Nelly (F5) and Gary (M10) were playing in some of my old dress clothes from high school and wanted to keep some of the jewelry they found.
I was perfectly okay with them keeping all of it until Nelly got to my bracelet. A bracelet that was given to me by my dad when my dad was still himself. My dad is a severely heavy drinker and has not been the same since I was about 11.
I cherish the bracelet and didn't want to give it away.
It started with some snarky comments from my partner, then escalated into making me feel awful for not 'giving it to a little girl'. I ended up being the bad guy in that situation, mainly because he escalated it so much that I became the bad guy in everyone else's eyes, and I ended up just walking away.
A few days later, they were going through my old stuffed animals and Nelly started again with needing every single one she saw.
Now, I am 28, but I still love all of my stuffed animals. I clenched my teeth and let her take quite a few of them, but my tiger was not going with her.
I am specifically saving that for when I have children because it was my most loved stuffed animal as a kid. It has too much sentimental value to me to just end up in my niece's toy box, untouched and thrown away.
But, again, my partner started with the comments and made me feel like a total jerk. Called me selfish, called me childish, and told me I didn't know how to share. Mind you, saying this all in front of the kids as a way to guilt me into doing it.
I stood firm again and said no. It started a huge argument that night. I tried to tell him doing that in front of the kids was super manipulative and just wrong. It means something to me. I am not giving it away.
He didn't seem to care. He just went on about how I ruined a little girl's day. When I honestly don't even think she cared that much and just forgot about it as soon as she got home.
His point is that he wants her to feel like she can have anything from us if she asks for it, but I told him that's not a very realistic thing to be teaching a 5-year-old.
You can't teach her that she can just have anything she wants at our house. That is not how things work. It's okay for her to ask, it's not okay for him to expect me to give her everything just because she wants it.
To make this clear, I don't blame the child for wanting things. That's what children do. I blame my partner for demanding that I give her things and escalating every single situation to make me the bad guy.
I don't know, am I being childish? Should I just let these things go or am I right to want to hold onto things that are important to me, even if they seem insignificant?"
Another User Comments:
"NTJ
Your possessions are yours to keep or gift as you see fit, and you don't owe any explanations.
It's completely inappropriate for your partner to be making these comments in front of your niece and nephew. Not to mention unfair.
Support isn't giving your loved ones whatever they ask for no matter what. It sounds like you already support these kids a great deal.
If he keeps making these comments in front of your niece and nephew he will end up undermining the relationship you've built with them." AuBonPITA
Another User Comments:
"NTJ. You have been very generous and have done a good job teaching Nelly that it's not reasonable to walk into ANY space and demand/expect to be given any item you set your eyes on.
She should not expect that, AND she should feel it's ok to have boundaries with certain items that she cares deeply about as well.
This attitude from your partner is really odd and questionable… not only because it is impractical and really teaching her to be spoiled and demanding, but also because it involved belittling and 'ganging up on' you.
He should have more respect for your decisions and positions on things – these are YOUR possessions and thus you have the sole right to say yes or no when asked for them, and you would have been completely in your right to say 'no' across the board.
You should have a frank discussion with your partner about this and demand that he put a stop to that treatment." owls_and_cardinals
Another User Comments:
"NTJ. Your partner is a massive jerk though. He may want to spoil his niece as much as he wants but that's irrelevant here.
How he's treating you, berating you in front of the children, and as you rightly pointed out, being horribly manipulative while having no empathy for you, his 10 years long partner should be a deal breaker. He also has no right to demand you give away your things and make you feel guilty about it.
Trust your instincts and yourself. We all have the right to hold onto things that have emotional value to us without being made to feel guilty about them. You are not being childish. He is. Don't let him gaslight you." rainydaythoughts9
---
7. AITJ For Being Mad At My Sister For Not Letting Me Enjoy The Firework Show?
Unsplash
"In my (15f) family (we are Latinos) we give girls the option between having the big quinceañera party or having a quince trip. I chose the latter, and my parents surprised me with a two-week trip to Disney World. My entire immediate family would come of course (mom, dad, 14-year-old sister, and 3-year-old brother) as well as my grandpa and his wife.
Since it was my quince trip, and I wanted it to be extra special I had set two goals(?) for myself:
I wanted to buy one souvenir from each land and, I wanted to experience the firework show at the end of the night for the very first time.
I told my parents and they agreed since it would pay for the souvenirs and they had nothing against the firework show. they did place a condition on my second goal(?) since we have my elderly grandpa with us plus a toddler as well, both of which got tired easily and wouldn't be able to stay at the parks so late multiple nights.
Essentially I was told we would only be able to stay late enough to watch the show one night only, which was fine by me, I really only wanted to see it once for the sake of the experience, I didn't need to see it more than that.
Our first day there was great, and that was the day my parents had picked out to watch the firework show. We had separated into two groups earlier, my parents had left with my brother in search of more age-appropriate attractions for him, leaving my sister and me in the care of our grandpa and his wife.
Around 5 pm my grandpa suggested we start heading towards the castle to save a spot for when the show started. We made slow progress since we were on the complete opposite end and we had to stop often so my grandpa could rest every couple of minutes.
By the time we were decently close to the castle, it was around 7 pm, and this is when my sister began throwing a hissy fit.
She insisted we wait behind the castle to meet up with our parents and brother, despite my mom calling while we were making our way to the castle to tell us to find a spot and they would meet us there.
there was no convincing my sister. I begged and pleaded and tried to explain how badly I wanted to see the show. She wouldn't budge, and our argument escalated to a full-blown screaming match.
By the time my parents found us, I was in tears and the show had already started.
I never got to properly watch the rest of the show since my family was walking around trying to find a decent spot to stop and watch, and by the time we did, there were only 2-3 minutes left.
I've barely spoken a word to my sister for the rest of the trip.
she told me that I should stop giving her the silent treatment over something so dumb, and has called me a jerk for ruining the first day for everyone and for continuing to create tension by not talking to her. I want to know if that's true, so am I the jerk for giving her the silent treatment?"
Another User Comments:
"NTJ because being upset is a valid response to what happened, and I understand not wanting to speak to her after this.
If she was so concerned about the trip going well for everyone, why did she ruin it for you? Aren't you part of everyone? I think she doesn't want to admit to her role in this, and she may be too immature to even recognize that her actions had consequences or an impact on you.
Growing up, I repeatedly had important experiences ruined by my younger siblings and my parents were always telling me I needed to be the bigger person and not make a big deal out of things. I had to put my needs aside a lot.
If this is or ends up being your experience, I recommend making a list of things you want to revisit as an adult.
It's a lot harder to have those magic moments when you're with your family and so many things are beyond your control, but you're going to be an adult soon(ish) – you can make those moments for yourself.
I can't go back in time and fix past birthdays or vacations, but I can definitely make sure my family never ruins them for me again." bumble_blue
Another User Comments:
"Everyone sucks here. Your sister sucks for not helping you find a spot.
Your parents suck for saying you could only spend 1 night late at the park during a 2-week stay. And you suck for turning it into a screaming match in public, where I am sure everyone was looking at you and your sister like you were psycho.
Did you at least apologize to Grandpa for embarrassing him? Listen, the fireworks aren't that important. Sometimes you cannot always get what you want. It's ok to be disappointed. But you can also be gracious and flexible when dealing with disappointment rather than angry, petty, or vengeful." DaxxyDreams
Another User Comments:
"NTJ but your sister and parents are.
Your sister because she's shown no remorse and it seems like she did it on purpose out of jealousy of your special trip. Your parents because instead of making the situation right for you, they want to just brush it under the rug even tho this was one of your biggest highlights.
One of them could've easily taken you on a different day, but it didn't seem like they cared enough to try. I am honestly petty, so I'd wait until her quince to make it fair." Anxiety_CatSuit
Another User Comments:
"Everyone sucks here. I am so sorry you didn't get to enjoy the fireworks show.
I am saying everyone sucks here because so many things could have been done differently to make sure you enjoyed one of your goals on your quince trip. I get that both you and your sister are still children, but you both still had the choice of your reaction.
I hope you didn't let this ruin your whole trip and you were able to get a souvenir from each land. I know in another year, your sister will have her own special day. I hope that you are able to put this behind you and allow her to enjoy hers despite how she affected yours.
Happy 15th Birthday!" Little-Martha31204
---
6. AITJ For Letting My Ex In My Brother's House To See Our Sick Son?
Unsplash
"I am divorcing my ex. It's been messy and I've been living with my brother as he helped me leave him. My brother used to be friends with my ex so the divorce has been rough for him too and I think he's been focusing on his anger so he doesn't have to accept that my ex hurt him too.
My son was sick and he kept asking for his dad so I asked my ex to come and see him. My brother was out when he came over but my sister-in-law was home and she kept telling me he wouldn't like it when he found out.
I think she called him because he came home early and he knew before he even saw my ex. He told my ex to get out of his house and stay away from me and forget he had a son. My ex refused but I made him go as their arguing was upsetting my son.
Once he left and my son had calmed down, my brother turned his anger on me. He thinks I am insane for asking my ex to come and see our son as he thinks I need to stay away from him until our divorce is finalized.
He told me he didn't want him in his house again and wouldn't budge when I reminded him he's still my son's father. I was frustrated so I told him he needed to get over it because I did what was best for my son at the moment.
AITJ?"
Another User Comments:
"YTJ
His house, his rules. Don't go saying crap that gets you kicked out.
This isn't a 'we just don't love each other' kind of divorce. Your ex must have done something really serious to get that kind of reaction from a former friend.
If I were a betting man I would go with physical mistreatment, but secret substance addiction and infidelity are also possibilities.
I think your brother is in the right to kick him out." HarveySnake
Another User Comments:
"Massive massive YTJ. A stomach bug?! If you are looking for an excuse to see your husband then do it outside of your brother's house!
And your ex was arguing with your brother about not leaving his house? Count yourself lucky you still have a place to stay.
That was a clear boundary that you stomped on and then told him to get over it?
If you want that kind of autonomy over who visits you and your son, then get out of there and find your own place. If you can't do that, then suck it up and respect the love and support your brother has given you.
Divorces are messy. They hurt everyone including the children. That is a fact of life and I am truly sorry for that but you don't get to pull what you did.
Get therapy and apologize to your brother and beg for forgiveness
YTJ YTJ YTJ" Hot_mess4ever
Another User Comments:
"YTJ
Your phrasing makes this sound like it was an abusive relationship.
If that is so, it makes total sense that your brother would not want him to come over. It also makes sense why he would tell him to forget he had a son. You said he helped you get away, that is usually said when someone helps someone out of an abusive relationship.
Either way, it's your brother's home and rules. He is helping you out while you go through everything and get on your feet. When your soon-to-be ex needs or wants to see his father, you need to make other arrangements than your brother's house." muskiesfan1
---
5. AITJ For Telling Someone To Get His Dog Out Of The Pizza Place?
Unsplash
"Last night, I went to get pizza. I pay for my food and am waiting. A guy with a Labrador comes in. Pretty disgusting because they are making food 10 feet away but okay. While the guy is ordering, his dog puts its paws on the pickup counter.
I am looking at him like WHAT?! He doesn't notice, the employee sees but says nothing. So I speak up.
I tell him to get his dog out of here. It's disgusting to let your dog on a counter food is regularly placed…
He tells me to calm down, it was an accident. I tell him to stop being an irresponsible jerk and keep the dog outside. If you follow the rules this 'accident' doesn't happen.
This place isn't dog friendly, dogs aren't allowed indoors and service dogs wouldn't put their paws up like that.
The guy has the gall to get mad at me. Says I should stay out of his business and calls me a jerk. My pizza comes, grab it and I just tell him he sucks a lot as I leave."
Another User Comments:
"NTJ (you could have said it without swearing though).
It's a health hazard. If it was a dollar or convenience store that's one thing, but it's a restaurant. And Also THIS IS A HUGE ISSUE FOR PEOPLE WHO USE SERVICE ANIMALS. Dogs that aren't trained distract service animals and they can potentially miss health alerts, there have also been many cases of non-service animals attacking service animals in stores." munching_on_ur_mom
Another User Comments:
"Everyone sucks here.
You clearly have anger issues. You would have been in the right if you knew how to express yourself like a normal human being. You're lucky that guy didn't have the same issues you have or he likely would have ruined your night.
I bet if you learned how to control your emotions and better convey your thoughts/concerns, people would be more inclined to fulfill your request or take your advice." SeveralPlumbuses
Another User Comments:
"NTJ for the sentiment. You're slightly the jerk for execution. You are correct that a trained service animal would never put its paws on the counter.
Just leave Fluffy alone, people who have dogs and cats at home in their kitchens, etc, etc, and are ignorant of the law. Animals that are not service dogs are not allowed in food establishments. Additionally, there are sanitation requirements food establishments have to meet or exceed, which a home kitchen never could.
But you didn't need to swear at the guy." MyCircusTent
Another User Comments:
"Everyone sucks here. Obviously, the dog owner is in the wrong to let the dog touch the countertop, but it's not on you to police their presence in a business you don't own or work at.
The employee chose not to engage. You could have raised your concern to the employee and then canceled your order if you felt the business wasn't doing enough to keep your food safe. Engaging the dog owner in such a hostile way didn't help anybody, and you obviously ultimately decided the dog didn't make conditions so unsanitary you couldn't eat the pizza." ArgyllFire
---
4. AITJ For Creating Rules For Our Disney World Trip?
Unsplash
"Every single year, me and 2 my sisters take a girl's trip to a random location.
This year was finally my turn to plan a trip, so I decided to book a trip to Disney World for 10 days.
My sisters were very excited about this trip, and so was I.
But the booking process took a while. Plus it was pretty costly.
Well, we are leaving in a week and I have created a set of rules for the trip. For example, no sleeping in past 8 a.m. (rope dropping), wearing sneakers only (due to a lot of walking), etc.
I sent my sisters this list today so they could know what to expect. They didn't take it too well and said that I was being very overdramatic and that this wasn't needed. I told them that this definitely was needed to get the best experience out of Disney World.
We got into an argument over it and now they are saying they no longer want to go on the trip.
I thought that making this list of rules would make things easier for everyone and make it a more enjoyable time, but maybe I was being a bit dramatic, AITJ?"
Another User Comments:
"Sort of gentle YTJ.
I totally get it, it's a costly trip and it's something you're very excited about — but as much as this destination was your idea, it's still their vacation, too. If they want to sleep in, that's up to them, and it's their right.
You can still go to the park alone, and they can meet you later. The 'only sneakers' thing is something that could just be given as advice, rather than being included in a list of rules.
As a single person, you might be able to fast-track on some of the rides, anyway!" karybrie
Another User Comments:
"YTJ.
Your interpretation of the 'best experience' isn't necessarily their own interpretation. Heaven help the person who tells me I can't sleep past 8 am for 10 days straight on a freaking vacation. I am assuming you're all adults, and they can figure out how to dress themselves.
If you wanted to sit down and plan how to spend each day (ie, what days you'll go to the park from open to close with no breaks, and where to eat meals, when to do a half-day or have a longer meal, etc) then you could all have an idea of what to expect and be on the same page.
But you dictating the schedule and 'requirements' is ridiculous." PNWPainter02
Another User Comments:
"YTJ, but maybe not intentionally so. You've come off as kind of controlling. I mean, you're telling me what to wear and how long to sleep. It's a vacation, live in the moment.
You could suggest that they bring walkable shoes & plan a couple of days where you guys get up early for activities.
I understand you just want to have a great trip, but trying to control such trivial aspects really drains the excitement.
Just go on the trip, have a nice time, and don't focus so much on planning for perfection as much as just living in the moment. (Obviously, plans are required for any vacation, but you don't have to plan meticulously)." boysenberry_22
---
3. AITJ For Telling My Daughter To Apologize To The Kids She Bullied?
Unsplash
"I (37M) have 4 kids (17F, 15M, 14F, and 12M) with my wife (38F). Our 14-year-old has been having some issues with her behavior, since starting high school. After my wife and I's reaction to a recent situation, we have had conflict in the family with my siblings and parents.
Our daughter, Gianna, is our youngest girl and third youngest overall. She is currently going to the same high school as her older siblings. We haven't had any issues with our older daughter or son, although they are in the same grade, as our older son skipped 2 grades when he was younger.
Gianna, however, has had some issues with her behavior, mostly in terms of her being a bully.
It started in the first few weeks of school when she got in trouble for making some bigoted remarks to a gay male student, When my wife and I heard about this, we were appalled and punished her, and we also got her therapy.
There have been other things that could be considered bullyings, such as being mean to teachers and her siblings, which we have dealt with, but nothing against other students until now.
About a week ago, we got a call from the kids' school telling us that Gianna and her friends were starting to be rude to her peers again, specifically to the boys that got her in trouble for picking on the gay boy earlier this year.
Luckily, our nephew, my sister's son (14m) is in the same class as them, so we were able to get the full story of what happened, we were a bit worried he'd sugarcoat it because he's pretty close to Gianna but he didn't.
Our kids' school allows kids to wear pajamas in school, they have a pretty lax dress code. The boys in the group were wearing pajamas, which makes sense because it is very cold out rn. My daughter was mocking them, from calling them 'unclassy' to saying they were 'childish' because some had baseball designs on them.
I asked my nephew about the boys and he said that they're the sweetest guys, they're popular and athletes, and he said that they were telling her to stop acting like the police to her and started laughing, and weren't too bugged, but my daughter and her friends kept trying to get more offensive in order to get a reaction, which disturbed the class.
As the events of the past few days have unfolded, we have asked for her phone and saw she and her friends were bullying people both inside their school and people they met online. The school is investigating what else she did.
My wife and I told her if she does not apologize to the boys, promise to not bully again, and make up for her wrongs that she would not be allowed to have a phone or go on vacation with us over the summer, as well as having her transfer schools be considered.
Gianna has complained about this to my siblings and parents, and they have all said I am going too far, and that 'mean girls usually grow out of it' and to let her naturally improve through therapy and internal motivation". Gianna refuses to speak to us.
AITJ?"
Another User Comments:
"NTJ
It seems like you're doing your best with your child's behavioral issues.
Seems like your family needs to mind their own business. You can find solace knowing they probably DONT KNOW the full scoop. And not blasting your kid to your family is probably the right thing to do.
Making homophobic remarks and losing out on vacation seems totally fair and objective. 'Play stupid games, win stupid prizes'. Apologizing is such a low bar.
I'll commend you, it must be really hard knowing how to discipline a kid behaving like that.
What else are you supposed to do?" phatassgato
Another User Comments:
"Everyone sucks here. Your daughter for the bullying, but you are not adequately punishing her. It sounds like you will only punish her if she does not apologize and promise to not bully, but she's ALREADY done damage – she should have consequences for the actions she's already done.
Your daughter needs a wake-up call as to what bullying another person can lead to – I am not a parent, I am not sure what the answer is there, but you should not listen to those family members saying 'Mean girls usually grow out of it'.
Look at that case recently where the girl was bullied to the point of taking her own life. That's a reality, that's what bullying can do- and you shouldn't dismiss that possibility. It sounds like you and your wife could use some professional help in dealing with this and I would strongly encourage you to get it." Stranger0nReddit
Another User Comments:
"Eh.
NTJ for wanting to address this behavior, but YWBTJ if you exclude her from the family vacation, and it'll probably make things worse. Gotta ask though, where is this stuff coming from? I don't wanna accuse you and your wife if anything, but bigotry and classist attitudes aren't innate; hatred is taught.
It also doesn't sound like her friends are good people for her to be hanging around with if they're encouraging and participating in this behavior. Nothing will get resolved if she continues to involve herself with people who contribute to the problem, so as tough as it will be, helping her distance herself from them would be a good idea." Efficient_Panic_748
Another User Comments:
"Everyone sucks here.
Your daughter for bullying.
You and your wife for not truly giving her consequences to match her actions. Whether she apologizes or not, she's already done the bullying. She should face consequences for her actions regardless of whether or not she apologizes.
However, apologizing could lighten the severity. Your daughter also needs therapy. She needs to understand that bullying others can cause serious, lasting damage, and in some cases, lead the child who was bullied to either harm themselves or get revenge.
Your family needs to understand that she needs to be taught empathy.
And that this is NOT acceptable behavior. This isn't something she'll 'outgrow'. If they won't be part of the solution they're only part of the problem, and it may be necessary to cut contact with them while you deal with bigger issues." Sweater_Kittens5425
---
2. AITJ For Forwarding My Brother's Wife's Texts To Him?
Unsplash
"My (29F) brother Todd (33M) is married to Hayley (31F) and they have a 10-month-old son, Josh. My family moved to Switzerland when we were young, but Todd when back to the US for college which is where he met Hayley, and they've since moved back to Switzerland when Hayley got pregnant.
Since Hayley and Todd got married, and especially since she gave birth, Hayley has been trying to involve my mother and me in her and Todd's relationship. She started texting my mother when she and Todd would disagree, asking my mother her opinion or if she could talk to Todd on her behalf.
My mother was very uncomfortable with this. My mother was happy to help out with anything to do with adjusting to living in a different country, but she really didn't want to get involved in Hayley and Todd's relationship.
Then Hayley started texting me.
She would get in a disagreement with Todd and text me the next day asking me to come to her house to talk about it or ask me for advice. I said was not getting involved in my brother's marriage and that it was inappropriate, but that didn't stop her.
She started showing up at my mother's house unannounced and even tried to once at my apartment. We've all separately spoken to Todd about this many times and he's said he will talk to her about it but nothing ever changes.
A few days ago I got a call from Hayley. She was screaming and sobbing so loudly my sales assistant could hear her even though she wasn't on loudspeaker. What I ended up being able to understand was that Todd was about funds and he had changed his credit card details and she was upset.
She wanted me to talk to him but I told her I was not getting involved in this and I was sick of her trying to drag me into her marriage. I told her that from now on any messages or information shared with me would be passed along to Todd because I was done and hung up.
She tried to call back but I didn't pick up. Then a barrage of texts starts coming through. I forwarded them all to Todd and told him this stuff needs to stay on his plate not ours and we're sick of her behavior.
Todd apologized and said he'd do something about it.
That evening, I got a long text from Hayley saying she can't believe I forwarded her messages to Todd and that I betrayed her confidence, and that I was a terrible person for never helping her with anything.
I just forwarded the message to Todd. Since then I haven't heard from her and neither has my mother.
I was at lunch with my friends yesterday, all of whom know about the background to this, and they all said that while I definitely should have made sure Todd handled it, I probably shouldn't have forwarded him the messages immediately and that I did betray Hayley's trust.
I don't think I did, considering I warned her what I would do if she didn't stop. I've also been speaking to Todd and this has caused mayhem in their household, so now I am feeling bad because that wasn't my intention.
AITJ?"
Another User Comments:
"NTJ. You shouldn't have even been put in that position in the first place, but I think you handled it the best anyone could. You told her to stop doing it, but she continued. You talked to your brother/her husband about it, but she continued.
You told her you'd forward her texts to her husband, but she still continued so you forwarded them. You clearly communicated with her this entire time so she shouldn't have been surprised when you actually followed through. You shouldn't have had to do any of that but clearly, she wasn't going to stop otherwise." thehotmcpoyle
Another User Comments:
"I am going to say YTJ.
I find it interesting that she has found the people in Switzerland cold because that's how your story comes across.
A) Hayley has moved across the world to live with her husband and his family. She has no friends or family there and is not working.
B) Hayley has recently given birth. Since having a baby her relationship has been having issues. One of the issues mentioned in your story is the possibility of financial control. ie credit card details have been changed potentially leaving Hayley with no access to funds.
C) the only female contacts she has in-country have dismissed her concerns and made it clear that not only will they not help her they will share disclosed information with her husband.
This isn't just family loyalties. Your apathy is alarming. While your brother may or may not be abusing his wife – no one really knows because you don't seem to have considered the possibility – it is clear that Hailey needs help that she is not getting from her husband, her MIL, or you.
Even helping her get access to mental health services would be beneficial." Humble-Doughnut7518
Another User Comments:
"NTJ
You continuously told her that you were not getting involved. She didn't listen to you and kept going. Calling you at work, and she is hysterical and again didn't listen to the boundary you set.
I don't blame you.
There is a difference between venting and needing to talk about issues, it is completely different from asking people to get involved in something that has nothing to do with them. Like the mommy/daddy card… they told me no, so I go to the other person hoping for a different response or help to convince the other.
Very childish." L1ttl3_wolf
Another User Comments:
"Right first things first does Hayley have any support in Switzerland apart from your family, any friends, etc? If not then at first she was sounding off to the only female support she has here you and your mother.
I agree she's wrong to try and get you to influence your brother but she's also not wrong to seek out a sounding board. It would have been NTJ if you had just stuck to your guns and said you are staying out of it but by forwarding the texts you've now involved yourself in the argument. Everyone sucks here." juliedemeulie
---
1. AITJ For Embarrassing My Stepbrother?
Unsplash
"I am (19F) very active and enjoy engaging in a combination of indoor and outdoor sports. Due to this I am deeply competitive by nature and get a real dopamine hit when I am pushing myself.
Last year my mom remarried and my stepfather's son (19M) is also very into sports.
And competitive but in a really childish, annoying way. We've had lots of clashes since last year but I am trying to be a bit more mature about it (something that he would struggle with).
Well, last week my friends and his friends held a swimming competition and I was up against my stepbrother because HE insisted.
I know my limitations but I wasn't going to decline the competition either way.
Well to my surprise I won (and I suspect it's cos he underestimated me too much). But he said that he didn't try much anyway and that I am 'too small' and 'not built' for a sport like this.
Well, he's currently not doing well in college at all (he's failing a whole bunch of classes and everyone knows this) and I said that he doesn't have a functioning brain so he's not built for a college education.
For some reason, nobody reacted to his insult but when I clapped back it was complete chaos.
His buddies laughed but my friends immediately told me it was a 'low blow' and should apologize as soon as possible. I refused and my stepbrother was so mad he left.
So am I the jerk here for clapping back? Apparently, I went from 0-100 and embarrassed him in front of everyone and his insult was 'mild' in contrast.
Did I overdo it and cross into jerk territory?"
Another User Comments:
"NTJ. He challenged you to a competition, lost to you, and tried to depreciate his loss, your win. And despite the fact you won.
'But he said that he didn't try much anyway and that I am 'too small' and 'not built' for a sport like this'
Your assessment may be valid, but perhaps it is just laziness, he lied about why he lost to you, what you said was vicious.
You were nastier than needed but he was immature. He shouldn't be tossing insults around if he isn't prepared to have some insults tossed back." solitarybydesign
Another User Comments:
"Everyone sucks here.
There's an old saying that goes 'You don't have to go to every dance you're asked to.'
Your stepbrother was being a dummy, but you took him and raised him a whole handful of poker chips and pretty much guaranteed there will be bad blood between the two of you forever.
You already won. He insulted you first, but I agree that his insult was much milder. Everyone sucks here. Sometimes it's better to walk away." avocadosdontbite
Another User Comments:
"I am going with NTJ simply because it's misogynistic nonsense that everyone kept their mouths shut when he insulted you but made a big hoo haa when you clapped back.
If he's going to insult you for being a weak woman then you are within rights to use that same misogynistic crap against him. In fact, I applaud you because you were using his own words against him, thus highlighting what a jerk he was, to begin with.
If you know what you said was insulting then why was it ok for him to say it to you?" Lingonberry_Born
Another User Comments:
"Everyone sucks here.
He should have been a more gracious loser but you'd won, then you clapped back to make him feel worse about himself AFTER he'd already lost.
Also – he lashed out at you in a way that didn't even make sense – saying you're not right for the sport that you'd just beaten him in. You actually used his real-life weakness as an insult. That IS low.
Both of you need to grow up and understand that being a success isn't just about winning competitions. It's about being a decent – or at least tolerable – person. Currently, you both sound insufferable." Cha_r_ley
---
To make your point, you sometimes have to be a little nasty. You now get to determine which individuals in these stories you think are the jerks. Upvote, downvote, and comment on your favorite stories by signing up for a Metaspoon account. Click Log In at the top right corner of this page to get started. (Note: Some stories have been shortened and modified for our audiences)