People Spew Out Their Absurd Revenge Stories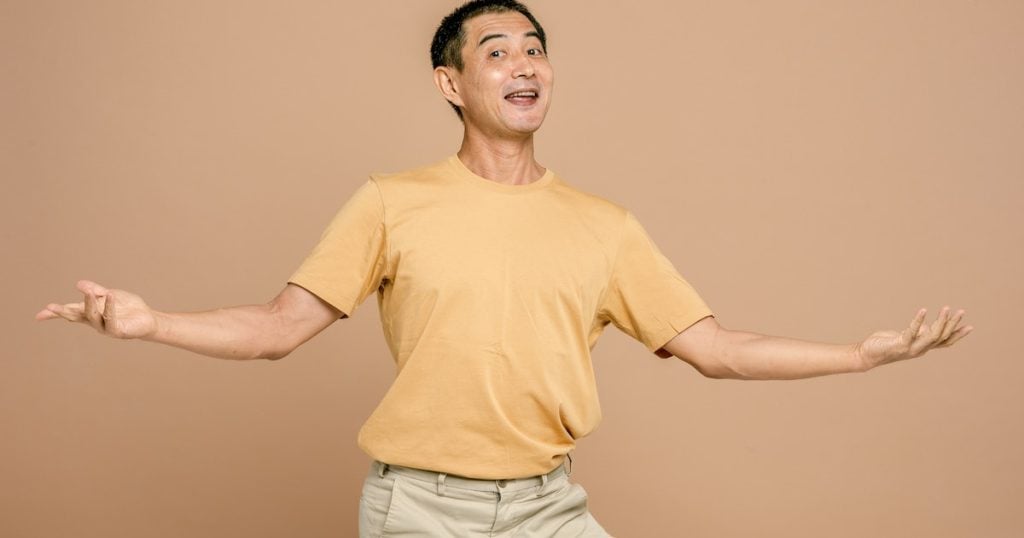 Some things are just hard for us to wrap our heads around, like a couple screaming at each other in public over something silly or a thief snatching a woman's purse on a safe side of town in broad daylight. But you best believe that crazy things happen all the time. And, seriously, sometimes crazy situations can be a great form of entertainment for us. A great example is the person who turned their boss in for fraud when they stopped scheduling them for work or the person who got a business shut down when they refused to change an error in an advertisement. So juicy! Read more stories like these below. Be a part of our digital family; vote for and comment on your favorites!
12. Can't Treat Your Staff Right? Watch Us All Walk Out On You
"I was a rink rat growing up. The only days I wasn't in the skating rink were the adult and gay nights (calm down, it was the 90s and that's literally what it was called).
Friday night, Saturday morning and night, along with Sunday morning and night I was there. Heck, I didn't even leave between the morning and night sessions. I even went Tuesday nights as well! I was serious too.
I dove deep into speed skating and not trying to toot my own horn but I was pretty good and well-known.
Anyway, I'd been going to this specific skating rink for years and knew EVERYONE.
One day, It was right before I started 7th grade, the owner came up to me and asked me to go out onto the rink floor and tell some kids to slow down.
I did and came back and he asked me how would I like to make $7.50 an hour to which I responded "do I also get in for free?" He laughed and said of course.
BOOM! First job and I wanted to be there anyway so it was the biggest win-win of all time for me. To say I loved it was an understatement and I did everything besides work the snack bar.
DJ, skate counters, floor guard, janitor, hype man… you name it and I did it. It was some of the greatest times of my life. So much fun and the owner was super awesome.
Also, we were paid under the table so getting an envelope full of change every week just felt like a bonus for having fun. To me it wasn't a job, it was pure fun.
It also helped that all my friends were regulars as well.
A few years go by and the owner sold to another guy who we will call Tim. Tim could be an absolute nightmare to work for.
He changed the entire dynamic of the place and everyone felt it. Now, this skating rink was POPULAR and extremely old. Lots of people all over the city knew of it.
My mom and aunt skated there when they were kids if that tells you anything.
Some way or another the new owner set up a juicy deal that had the rink start making a crapload of earnings.
On Saturday night from 7-11, it was skating per usual but from 11-2ish/3ish it was a club. A local hip-hop station came in there with the local label Swishahouse and turned the place upside down for those few hours.
Every week and the place was POPPIN. There must have been over 2k people in there on average and at $20 per person it adds up quickly plus the snack bar would NEVER stop turning out food and drink.
We were making a stupid income. Bonus! We also found some good stuff when cleaning up as well. Change, knives, substances, jewelry… It was awesome.
So, Tim has it made but sometimes he would fly off the handle for little things.
All of us weren't sure what his deal was but he would explode out of nowhere and start talking all kinds of nonsense. I'd started to have enough because we all had worked there for many years WITHOUT ISSUE.
One night he went too far…
I don't like being called outside of my name. It's a respect thing. My own mother didn't do it and he for sure wasn't. For context, I was in 10th grade now.
One night he was in some kinda mood and for whatever reason was taking it out on everyone. I don't remember the exact situation but he started freaking out on me at about 11:30 PM.
Now, Slim Thug and Paul Wall were in the building that night so the place was extra packed. Waaaay more than usual (I'm sure we were breaking all kinds of fire marshal rules lol).
He went ballistic and called me every name in the book while I just stood there with rage building up in me. I'd had enough. For years this place ran flawlessly and everyone loved us so he really didn't have a good reason to treat us in the manner he did.
My plan was formed. I immediately gather everyone else that was working and we all decided that enough was enough. It was time for a lesson.
I assembled the entire crew and we all quit on the spot.
ALL OF US. That meant nobody to serve food, clean, help the Swishahouse people, or just carry out general things that needed to be done when 2-3k people were in the building.
He was stunned, his tone changed and he became very sweet. We weren't having it. As an additional screw you I called the other two people that were off and they showed up to quit as well.
Tim had already reached out so he assumed they were showing up to work. Nope. We left him with zero workers on the absolute busiest of busy nights and boy did it implode.
He couldn't find anyone to work so the place went to absolute crap that night. The on-duty officer told him he needed to figure something out or he was going to close it down without workers.
Well… he didn't. It closed down that night and apparently without staff it got nasty. People started getting nasty, smoking, trashing the place, and all kinds of stuff. Shortly after the radio station and label took their business elsewhere and not long afterward the place closed down.
He lost his entire investment. This was very bittersweet for me because I loved the place but he ran it into the ground. The building is still standing and I would LOVE to bring it back to its former glory but my pockets aren't deep enough yet.
Maybe one day."
Another User Comments:
"My first job was also at a roller skating rink. I worked there from the time I turned 15 years and 6 months old until they tore the place down to build a new parkway for the gigantic mall they were building.
I was there for around 3 years. I got my job basically the same way as you OP. I was a regular and they offered me a job.
It is still one of the favorite times of my life 30+ years later.
I met my first partner there and made friendships that have stood the test of time. I still talk to that first partner once every month or two. After I got my driver's license and my first car I was there 7 days a week, even if I wasn't working.
I loved to skate. After the rink closed on Saturday nights at 1 am about 15 of us would stay until 3 or 4 in the morning and play hockey.
I miss those simpler times. We had such a blast." clown572