People Want To Argue Their Point In Their "Am I The Jerk" Stories
Pexels
If you haven't been mistaken for someone you're not, well, you're pretty lucky, especially if it involves being rumored to be a jerk. It's a very annoying label to have when you know you're not actually like that. What's worse is when people just want to believe the rumors they've heard and don't want to hear your side of the story. Here are a few accounts from people who want to use this opportunity to argue their point. As you read on, let us know who you believe is the true jerk. AITJ = Am I the jerk? NTJ = Not the jerk WIBTJ = Would I be the jerk? YTJ = You're the jerk
21. AITJ For Staying A Little Longer At A Dinner Party With My Son?
Unsplash
"I was invited to a dinner party along with my wife and 25-year-old son. He drove there in a separate car and met his mother and me at the dinner. The dinner started at around 7. My son let us know he was planning to head home at around 8:30 or 9:00 pm.
At 8:45, my son came over and let me know he was heading home. He asked if I wanted a ride because his mom tends to stay late at parties like this and I leave earlier. I told him I'd leave with him, but asked him to wait 15 minutes while we completed prayer (this was a Ramadan dinner).
He seemed okay with it and joined us for the prayer.
Now, here's where I may be the jerk. After we prayed, the host announced that they wanted to do an additional Ramadan prayer. (this prayer is optional, but is about 3 times as long as the first prayer we did).
My son looked at me and said 'Okay, let's go now?'
But I felt it would be rude that the host and the other men were staying to pray longer, so I told him we should stay instead. Part of me was also grateful for the opportunity to pray extra.
He looked annoyed, and like he wanted to just leave me there, but he ended up staying. All in all, it took a while, and we ended up leaving at 10 pm.
When we finally got in the car, he asked what I was thinking and why I made him stay so long.
I told him it would have been rude to leave once the men had already started praying, and that the situation gave us no choice. I also told him he should have just left without me if he wanted to go so badly.
He said that actually he couldn't leave, because he made a commitment to take me home, and he's a man of his word. I think this is all his fault for sticking around if he didn't want to.
He told me I could have just said I had an early morning at work and left, and now he's going off about how, 'Yet again, we put his needs absolutely last, and that we accommodate strangers and other family members way before we ever think about him.' I think he's being a bit dramatic, and he has a tendency to blame other people for his own problems.
Why didn't he just leave? He had the car keys.
So, AITJ?"
Another User Comments:
"YTJ
He made a commitment to take you home, and you said yes to wanting to go home with him prior to the prayer. You then changed the rules from one prayer to two prayers, which you knew weren't going to be quick.
You then made him wait…. for you. You then decided we'll 'Hey I know I changed the rules a bit, but it's your fault for me changing my mind.'
From his comments, this is a regular occurrence. Don't be surprised if he gives you the bare minimum you give him." chancey4ever
Another User Comments:
"YTJ, if you are talking about Taraweeh, people leave early all the time, though you have to be willing to withstand some judgment from others.
It's not mandatory and people should understand that everyone may not be able to handle it physically or schedule-wise. You could have let him thank them or thank them on his behalf and quietly leave claiming he needed to get back home." SnooPets8873
Another User Comments:
"YTJ
Your son was being respectful by keeping to his word.
You however were completely disrespectful to him and his time. You knew before he got there what time he wanted to leave and why.
You could have easily said to the others that you have prior engagements and need to leave at a specific time but would love to stay longer next time.
Or, looked over at your son and said, I know you have to be up early and I'll catch a ride with your mom. It's not hard. It's not disrespecting anyone to say something as simple as that to others. And your son is also correct that you put him last and it sounds like he's tried to point this out in more subtle ways prior.
If this is really what you call having a tendency to blame others for your own problems, I can see where he got it from." Hey_Blondie73
---
20. AITJ For Having My Professors Seated At The Front Row At My Wedding?
Unsplash
"I (33M) lost my parents at 23 when I was at medical school due to a traffic accident. After that, I was in a deep depression and if it weren't for my advisor in Medical School, I wouldn't have been in the world.
He and his wife got me into their home, took care of me and I graduated medical school and residency while I was living with them.
My birth family only attended the funeral, helped me to arrange the stuff, and left in a week.
I was always an outcast in the family for not continuing in the family business so it wasn't surprising but they didn't treat me badly, we just had nothing in common and they didn't know what to do with me. They all lived in a similar social circle but I never participated in their things, I was mostly at Library or at School.
Basically, I didn't have a social life and it showed at the family events so I stopped participating.
In my last year of residency in 2020 January, I met with my guy, we became lovers after our first date, and at our meeting anniversary this year, he proposed to me and I said yes.
We are getting married in June and we will only have a ceremony, take some photos and then we will go on our honeymoon. There will be also a rigid seating plan due to the capacity of the venue and multiple people attending the ceremony.
Everyone will have assigned seats with a seat number.
The problem is, when the wedding venue asked who will act as my close family, I told my advisor and his wife. They don't have kids and they see their students as their kids so I thought it would be a nice gift to them.
Then the 2 rows were reserved for the professors and their families who raised me during medical school and residency then I had my relatives. After I sent the invitations with the seat numbers, a cousin recognized that place and he told everyone they were seated in the back rows and they started to call me out on social media for being a 'traitor and an abomination to the family.' (My fiancés birth family are Jehovah's Witnesses so you can easily say they are not in his life.
He was kicked out and effectively disowned when he was 18 for coming out as gay in high school and he only saw his brother once at a work-related event and he walked directly beside him and he never acknowledged him (they are both lawyers) Am I really that on level of being a jerk?"
Another User Comments:
"NTJ.
It's your (and your fiancé's) day, not anyone else's. Your advisor and his wife have been the closest thing to parents you've had and they will be providing a level of comfort, encouragement, and support most proximal to that of parents.
Your family has still been invited — despite the small size of the venue — and has been assigned the next best seats. If they care more about your happiness than your compliance, they will support you from those seats. Invite them anyway and let the chips (or in this case, butts) fall where they may.
Hold your ground on the seating chart with confidence, grace, and poise. Resist the urge to offer lengthy explanations about how your blood relatives failed you or alienated you, etc. The truth doesn't need defending and you'll only be providing them with soundbites for misquotes to your disadvantage.
It sounds like you have been so fortunate to gain another family in your advisors and professors. It's clear in reading your story asIwantedtolurkthat they have played a huge role in your happiness and confidence. Count your blessings, proceed as planned, and don't let the complainers steal your joy!" McGillicutie
Another User Comments:
"NTJ.
It's your wedding, your day (and your guy's). You make all the choices on your side of the aisle. Sounds like your biological family only stuck around to take care of the bureaucracy after your parents' death, and they weren't really 'there' for you.
You know who was there for you when it counted." Michael-V
Another User Comments:
"NTJ. The people you put in the front are your CHOSEN family. They chose you when you were down and now you are choosing them by putting them in the front rows.
They didn't have to help you. They didn't feel obligated to 'because it's family and family comes first.' They did it because they genuinely cared for you and wanted to see you not only succeed but thrive. I am sorry that your blood relatives are being crappy, but, to be honest, you don't need that negativity on your wedding day.
That day is about you and the person you love and then the people that love and support you and want to see you happy. If your biological family doesn't feel that way over a searing arrangement then they can just not be there." MuffinOk5507
---
19. AITJ For Refusing To Give My Inheritance To My Husband's Nephew?
Unsplash
"I (33F) and my husband (36M) are a long-distance couple as he is working abroad. When he visits we spend our time mostly at his home.
Before this particular incident, they never had a complaint about me and I feel like I should've maybe given that money to get it over with.
After all, money is not always as important as relations. But even if I go back in time, I don't think I would have made a different decision.
So the incident goes like this. Some relatives live near his home, and have a son, Kris (23 M), who was recently dumped.
My MIL (close to Kris as he is her errand boy) mentioned Kris plans to study abroad and hopes for generous donations from me. As it was very unexpected, I didn't probe further at the time.
When we got married my father gave us a joint account with 3 million in it as a nest egg.
We haven't used it for anything as he was abroad and I was still staying in my home.
In the next 2-3 days, I understood my MIL wants me to take that funds for Kris. He will need around 2 million (and he is expecting at least half of that from me) for the course fee, travel, accommodation, etc.
I decided to talk to him about what his plan was.
He was very relaxed about the whole thing and said my MIL told him she will take care of the money & he was not really excited to do higher studies, he just wanted to show his ex that he is having a good time even though she dumped him.
Even if any part of me was planning to give him a single penny, after seeing his attitude about the whole thing, I decided against it. I wasn't going to spend 2/3rd of my father's life savings for an immature boy to show off before his ex.
I made it clear to my MIL that I won't give them anything. She got upset and told me I should check with my father as it's his money, but obviously, he also refused. He suggested if it means that much to my MIL, we can split the cost into thirds with MIL and SIL.
SIL got mad, saying Kris is irresponsible and can't pay back as his family is not well off either. She was awfully silent when it was about giving only my money.
We advised Kris to try to get a student loan and he was like…
No, that's too much work. Banks are very complicated. So in the end, he ended up not going.
It's been 2 years since this incident and after this, I have been noticing the typical MIL complaints she is nagging my husband with.
That I didn't reply to her daughter's texts, or I didn't take an interest in my nephew's poem recital, or some very childish things like that. And she now thinks I should stay with them and do all their household chores as I am the daughter-in-law, it's my duty to look after them.
The sad thing is even though my husband doesn't let all these naggings make their way back to me when we occasionally discuss the same, he always takes his family's side and says I am not attached to them, that's why I don't understand their perspective.
As I am a single child, they think I lack compassion and that's why I didn't give the funds.
So, AITJ for refusing to give the funds?"
Another User Comments:
"NTJ and your husband should be standing up for YOU. Did he leave home to marry his mother? No.
YOU are his PARTNER and he SHOULD ALWAYS have YOUR back. His taking his family's side is not what a PARTNER would do.
The nephew did NOT deserve YOUR inheritance. That money was a gift from your father to get started on your new life with your husband.
Honestly, it doesn't even sound like you HAVE started your new life yet which is also troubling.
Your MIL feeling entitled to YOUR funds is another HUGE red flag. I don't know what your next step is, but personally, I myself would just get away from ALL of them because they sound selfish and toxic and it appears as though you are married to MIL as well since she won't stop with her insults and your husband won't set boundaries with her.
It looks like your husband is ALWAYS going to be under his mother's thumb, and that will doom your marriage because it is not healthy for a man to allow his mom to insult his wife all the time.
Take it and run, get far away from these people because they are toxic and are making YOU MISERABLE.
If you are UNHAPPY, you haven't even moved in together yet, WHAT are you GETTING from this marriage besides grief, frustration, and heartache?
Your husband REFUSES to be your PARTNER in life, instead, he has CLEARLY delegated that role to HIS MOTHER.
You do NOT have a MIL problem, you have a HUSBAND problem. He is NOT BEING YOUR PARTNER. Good luck, and please get away from the unhealthy and toxic people, they only bring you down." SageGreen98
Another User Comments:
"NTJ! They may be extended family through marriage but this does not make them your responsibility.
You are not their bank or their maid. You are your own individual person who has been gifted a generous inheritance from your father. This should not be squandered away on your lazy nephew, nor does it mean you are open for business to your in-laws.
Those funds is meant for you. So it's completely up to you how you spend it. Don't let yourself be bullied by people who want what you have. I bet your MIL wouldn't have an issue with you if the funds weren't in the picture." InVinoVeritas-94
Another User Comments:
"NTJ.
You should be concerned that your husband apparently is sympathetic to their point of you. Your mother-in-law had no business whatsoever telling somebody that you would spend funds on a kid's education, that is categorically none of her business, and she shouldn't have said anything.
And you should move in with her and do her housework? Marriage works well when people are partners, when people have each other's backs, and when they stand up for each other.
I understand your husband wants you to look at things from their perspective, but he doesn't seem to be pushing them hard to look at things from your perspective.
And regardless of how things find your Way back to you what's being said is not acceptable. My family knew the moment I married my wife, talking about her behind her back, being unkind, and not just being supportive is unacceptable.
My wife has always got along with them, and they have always got along with her and I love my family very much, but they understand that there are red lines. doesn't sound like your husband has figured that out.
And by the way, you're right, even if you have been inclined to help the kid, it's very clear he had no serious intentions to study and get an education. Given that it would be absolutely nuts to give the kid a bunch of money." PilotEnvironmental46
---
18. AITJ For Not Preparing My Partner's Meals While I'm On Chemo?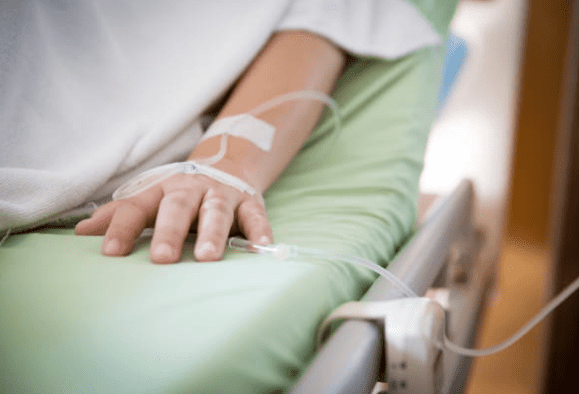 Unsplash
"I (31F) currently have rare cancer called Synovial sarcoma and have been undergoing Ifosfamide chemotherapy since the beginning of January. I do 8 hours in the cancer center, 5 days a week, every three weeks. Treatments are very taxing on my body, mostly nausea and extreme fatigue among other side effects.
My partner (24M) asked me the night before my next chemo cycle if I would meal prep his meals for him. I was hesitant and didn't want to flat out just say no because he is very sensitive and starts arguments often, so I said it would depend on how I felt but I thought it would be better if I did it in a week and a half when I felt recovered from this chemo cycle.
He was insistent and kept asking if I could 'just try' and wasn't taking no for an answer.
I started to become agitated because if I am being honest, I want to feel coddled and taken care of during this time in my life, not pushed to do chores.
It's not as if he was asking for a single meal, he wanted his entire week's worth of food made by me after being in the hospital for 10 hours.
For reference, he works early morning and gets out in the early afternoon.
It's not as if he is so busy he cannot do this himself. I think his point is that he still wants to be taken care of as well, which is understandable, but it's not as if I never do anything for him.
Whenever he is at my place I offer any food I have on hand, will cook meals, or make a sandwich depending on the day. I rub and massage him when we are on the couch, ask about himself and his life, etc (in other words it's not like our entire lives are about me and my sickness) Also, I didn't straight out refuse to make his meals, I just offered to make them when I knew I would feel better.
He blew up on me saying acts of service is his love language and that our relationship is one-sided. He went on and on sending angry texts. I didn't argue back too much because I am not much for arguing. He doesn't even do that much for me.
He takes out my trash when I ask him to and gives me massages when my body hurts (and I do appreciate those things, I have never complained)"
Another User Comments:
"NTJ
His behavior is quite telling. He can't seem to care about you while you are fighting cancer.
He wants you to cater to him while you're sick? Nope. That's garbage behavior and you should throw the whole man away.
Be thankful that he's showing you now just how little you can count on him so you can plan accordingly." akcmommy
Another User Comments:
"NTJ
It is not reasonable for him to want to feel taken care of while you're undergoing a very taxing treatment for a life-threatening illness.
And even if I were to be nice and say it is, asking you to meal prep for an entire week is beyond ridiculous. I would call this a major red flag. He should be doing whatever he can to make you comfortable, not asking you to do an exhaustive amount of work.
I don't know how serious this relationship is, but you deserve better." VisenyaTargaryen2606
Another User Comments:
"OP, that is not a partner, that's a toddler. Maybe a teenager at best. I guess it could be because he's so much younger, and while I hope your relationship has given you some joy, I also very much wish for a real partner for you with who you can share your struggles and who wouldn't choose to – of all things – put further burdens on you in any way while you're going through one of the most difficult battles that a human being could endure.
NTJ, but OP, I hope you'll consider finding an adult to have a relationship with because trying to raise a man who should already be grown through a medical ordeal is not fun.
Also, totally not throwing shade at you for being with a younger guy.
If you want to snatch up younger dudes, that's cool, and more power to you, but no matter the age, make sure they can adult or they're just a big young disappointment.
And if service were his love language, he'd be heaping it on you instead of demanding any from you while you're in a medically vulnerable position." ILoveYoubutimawkward
---
17. AITJ For Defending My Child From A Jerk Mom At The Park?
Unsplash
"Earlier today my 9-year-old daughter wanted to go to the park after she got out of school, so I agreed to take her. Our park has one of those zip line rides, which is my daughter's favorite so she immediately ran to ride it.
The second she got on and started riding, a little boy (maybe 2 years old) ran in front of her and she collided with him, knocking him over. He started screaming and his mom ran over to pick him up. My daughter apologized profusely and said it was an accident and she didn't see him, but the mom scolded her for not paying attention and said she seriously injured the kid.
My daughter started crying and I felt like the mom was being too aggressive, especially saying the kid was 'seriously injured' since he didn't have a scratch on him, so I stepped in and told the woman not to yell at my kid over a simple accident.
She said I am a lazy mom for not teaching my kid to pay better attention and my daughter's too big to be playing on the playground as it is. Those words triggered something in me and I lost my temper.
I called her a jerk for talking to a child like that over an accident and said that maybe if she'd been watching her toddler more carefully, this wouldn't have happened. She stormed off and I took my daughter home immediately.
She cried the whole drive, and when we got home she went to her room. I came in to talk to her about what happened, and she said that what the woman said hurt but I was worse because I embarrassed her by 'being a Karen.' I have to admit I was a bit shocked to hear that, I thought she'd be glad that I defended her.
AITJ for how I handled this?"
Another User Comments:
"NTJ. That lady is the one that should've been watching her 2-year-old and not letting him run across areas with those zip line rides. once a kid starts going on those you can't just stop right away, and kids shouldn't be running in front of them.
obviously, a 2-year-old wouldn't know that and she should've been watching him. She probably scolded your daughter because she was panicked since her kid got knocked over, but as an adult, she should've kept a calm head. if anyone was making my daughter cry over an accident, I'd call them a jerk too." happyabeja
Another User Comments:
"Everyone sucks here.
That woman definitely shouldn't have been scolding your daughter like that and should have addressed you instead. It sounds like she also needed to be watching her kid, because it's not smart to walk in the zip line path, EVER, especially if you're too young to pay attention to when kids are getting on and off.
But you escalated this way beyond what it needed to be. Your anger is valid, AND it's valid to model standing up for yourself to your daughter.
But self or other defense isn't counter-offense. You went on a counter offense. It wouldn't have been that difficult to calmly say something like, 'My daughter has just as much right to use this playground as any other child.
She has already apologized for colliding with your son, and I am not convinced it was entirely her fault, because your son should not be walking in the zip line path, and that is your responsibility, not my daughter's. I don't appreciate you yelling at her, and I am more than capable of handling her discipline.
You tend to your child and I'll tend to mine'." PsilosirenRose
Another User Comments:
"NTJ. Your child is mortified you called an adult a jerk for the same reason she was taking it to heart when an adult shouted at her and made her cry.
She doesn't realize yet how many adults, even protective mothers of two-year-olds, are true, nasty individuals. She likely feels she genuinely did do something wrong. It was an accident but the mother letting a toddler roam into the path of a zip line is obviously the one who should be paying attention.
In a few years, she may be angry with herself for crying and letting the woman blame her for her own fault and be glad you called her a jerk.
You didn't physically harm the woman: you just said something cutting. If someone made a similar parenting mistake and tried to blame and humiliate my 9-year-old for it and kept going after there were tears and I'd intervened, I would try to be so cutting that they'd feel as crappy about themselves as they were making my child feel." Ga_Ed
---
16. AITJ For Bringing Up The Time When My Partner Called Me Fat?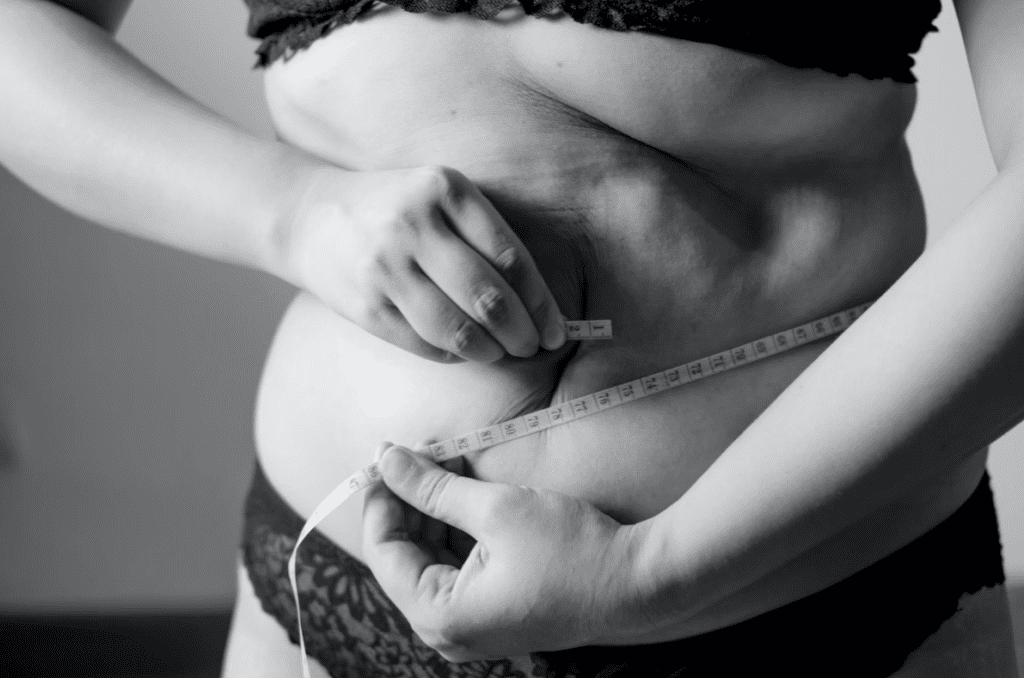 Unsplash
"I (45 Female) have been with my partner (59 male) for a little over a year and a half. Things have been rocky at times. He was widowed, it will be 4 years in a few months. We met a few days after the 2-year mark of his wife's passing.
This was his 2nd wife, she was very good for him. Changed his ways, and made him a better person. I am thankful for her because without her I would not have found him. He says I was sent to him by God and his wife that passed.
He had prayed to send him someone. That he was ready. 2 days later he meets me.
I was at my heaviest at that point in my life. I am tall so I carried it pretty well but I had gone thru a divorce, the recent global crisis wasn't good for me, and many things.
I have since lost 54 pounds and have about 30 more to be at my healthy happy weight. I walk regularly now. In a better headspace, working on being better for myself over anyone else.
Today I left for my walk. I forgot my work phone and was still technically on the clock for a few more mins so I went back to grab it.
I had been gone for about 10 mins maybe. I get back and go into my office to get my phone and overhear him in the hallway area, house echos, telling a family member that I had gone to my walk because I was trying to lose weight because you know he just can't put up with fat the rest of his life.
The person on the phone was like oh stop. Something along those lines and I walked out without saying anything but it just ate me up so I went home early.
I confronted him about how it hurt my feelings that he would even say such a thing, especially to his family but apparently, it's not the first time.
He contradicts himself so much I don't know if he really does say this to his family regularly or if he just tells me that to make me feel like they feel the same and agree to try to motivate me.
But it does the opposite to me.
He does say inappropriate things to me at times about my weight and I remind him that he fell in love with me heavier than this and it doesn't happen overnight. I could go and get a quick fix but in order to fix your body you have to fix your mind and his body-shaming me is only going to stall me.
He said I shouldn't have even told him that I heard it. That I should have just kept it to myself because if he wanted me to hear it he would have told me himself. Which he has before. So, AITJ for bringing it up? Something that hurt my feelings and he didn't even say sorry or apologize or anything.
We aren't talking this evening and he's in bed now in the other room so here I am feeling like the jerk for starting a fight that could have been avoided."
Another User Comments:
"NTJ, he is clearly the jerk here. Not only is he treating you poorly (insulting your weight, trying to shift the blame on your when you call him out on it, etc.) but he's also setting up his daughter to have potentially negative feelings towards weight (both for herself and for a future partner) and probably towards you as well.
Insulting someone when they can't hear it is still insulting them. Honestly, I am impressed with how nicely you responded to him regarding this. He needs to apologize to you." justanotherfan111
Another User Comments:
"NTJ. He shouldn't be talking to you like that behind your back.
Period. He's your partner and should be on your team. Your feelings are valid, and you're allowed to be upset at whatever you want. If he wants to keep acting like that, I wouldn't stay.
His being contradictory sounds like an issue.
This is a serious relationship and (potentially) third marriage. The second ended in tragedy, which means he has unresolved baggage/grief that needs to be worked out in therapy." Tayzerbeam
Another User Comments:
"NTJ. Dump this scrub.
The way this fight 'could have been avoided' is by you swallowing your hurt and letting him insult and humiliate you at his leisure – which is disgusting.
It is not 'a fight' to stand up for yourself. He made it into a fight by getting angry that you wouldn't let him get away with insulting you.
He's not apologizing. He's not sorry. He thinks you were 'sent to him'; an object, a service, an attendant. You're not. You're a whole person, and you deserve to be treated as an equal. It is not on you to please him at the expense of yourself; that's the mindset of a bad person." SoleofOrion
---
15. AITJ For Having My Daughter Move Into My Late Son's Bedroom?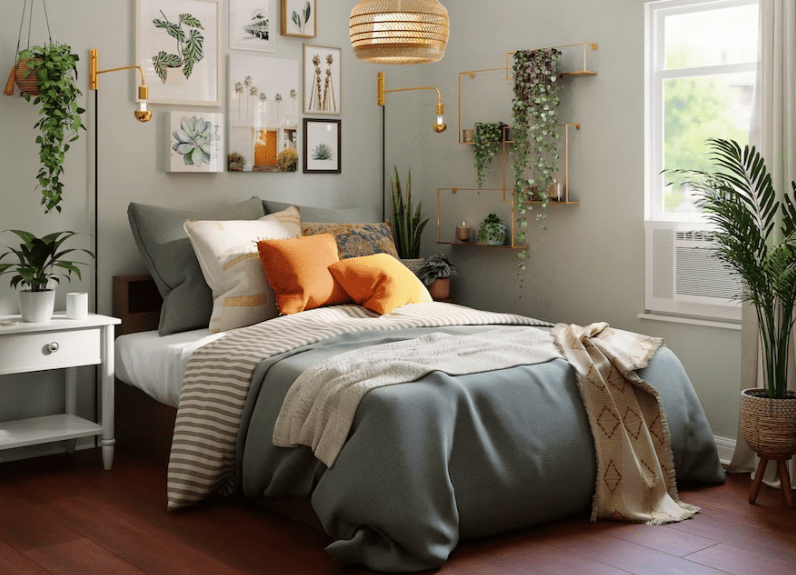 Unsplash
"I (35F) lost my one-year-old son Adam 6 years ago in a tragic accident. I was not home at the time but my ex-husband Rob (37M) was napping at the time our son passed. I did not blame him because it was a tragic accident and something that could have happened regardless of who was with him.
My ex, on the other hand, could not process his guilt and no matter how much therapy he received, he could not move forward. We amicably split about 4 years ago when he decided that he did not want any more children and I realized I could not just be a bereaved mom but also wanted to be a mom to a child in this life.
I stayed in the home we shared since it was mine before we married but I promised my ex he could continue to come over and spend time in our son's room because he felt close to Adam when he was in the room.
He continued to do this until I married Sam (39M) about 2 years ago. We did not live together until then and he was okay with Rob coming over even after we did. For a while, Rob would stop in once or twice a month but when I became pregnant last year he all but stopped coming.
He may have come once for our son's birthday.
So here is the issue, my house has four bedrooms. I have a stepson (8) who spends 3 nights a week with us so he has a room, we have one, and in August of last year my husband started a remote job so while we originally intended to leave Adam's room intact, we made the decision to make that the baby's nursery and the 4th room my husband's office.
I delayed our plans to decorate since I wanted my ex to be aware of the plan. I sent him a few texts that I wanted to talk to him about something important and tried calling a couple of times. I started to believe I might never hear from him again.
I wasn't shocked because he was not thrilled that I was having another baby. After 3 weeks of no response, we began the really difficult process of packing away my son's items and redoing the room for my daughter, Sarah, who we welcomed in November.
My ex reached out after months of no contact and asked if he could stop by on our son's birthday next week. I had to tell him that the room was no longer intact and he became irate. He told me I was the jerk for not giving him a chance to see the room one last time.
I feel like I tried to reach out a couple of times with no response. He accused me of 'replacing' our child with my 'new' family. He is now demanding every single item that belonged to our son because everything is still packed away in the basement.
I do have plans for the more treasured items. Am I the jerk for not telling him even when he didn't respond?"
Another User Comments:
"NTJ for preparing your home for a new member of your family. You didn't replace anyone, you just have another one who will receive the same love that your child did years ago.
But let me say this, you could have just told him about your plans expecting no response because I bet he would have read the message anyway. You are not a jerk, but it could have been handled better.
To stay in peace, in my opinion, you both have to chat, have a serious conversation about who will keep what items, what will be donated, and what will be stored, etc.
It has to be a mutual decision." pinguinitox_nomnom
Another User Comments:
"No jerks here
Grief is hard. Losing a child is horrible and the person you are afterward isn't the person you were before. You can be a good one, just not the same one.
You and your ex have very different ways of handling your loss and they aren't compatible. He lost his chance to sit in the room again because he refused communication and that is terrible and hard.
You didn't put Sarah in the nursery on purpose to hurt him, you are just moving forward with the rest of your life, and the room is moving forward too.
I do think figuring out with him some ways to have a permanent memorial and sharing out the objects left by your son would be a good thing to do. But it's going to be hard, your ex has demonstrated that he can't move forward here, and any motion or change is going to result in him lashing out.
I'm so sorry for your loss." KindCompetence
Another User Comments:
"You are NTJ, you delayed doing this as long as possible out of respect for his grief, you also tried reaching out, but he was closed to the opportunity because he shutting you out.
I mean this as gently as possible to him but you can't live your life protecting a shrine, it's your home, it serves the life you're living and your family needs that space for the best reason, a baby will be sheltered, loved, and enjoyed there.
Best of luck, happiness, and health with your new baby, please don't stress this was always going to be a little hard to move on whilst he wasn't communicating." NegotiationExternal1
---
14. AITJ For Not Telling The Pastor That I Believe In God?
Unsplash
"I (33F) was chosen by a close friend to be her daughter`s godmother, which I happily accepted. This was the first time I had been nominated as a godparent, and I was not given specific details as to what it entailed, other than being in the child`s life and being her guardian if her parents passed.
I also knew that I had to show up for the baptism (I am an atheist and grew up in an atheist household, so never went to church to know the details).
On the day of the baptism, the pastor asked me, in front of everyone, to confirm that I believe in God.
One thing about me is that it makes me extremely uncomfortable to lie. My friend knows this about me and that I am an atheist. She did not give me the details of what I would have to say in church.
With everyone watching, I almost accepted. However, I could not, and I am not the godmother. The child still has a godfather. My friend and I are very angry at each other. AITJ for not telling the pastor I believe in God ?"
Another User Comments:
"Everyone sucks here.
You are the jerk for not realizing or finding out what the role of a GODparent is (clue in the name) before accepting to take this on. That's on you. But it's very nature the baptism and godparents' role IS a religious-based one!
Your friend is the jerk for asking you, without explaining as well, or even realizing you were atheist.
I'm not religious at all, but it annoys me to no end to see things like baptisms being used so frivolously like that. It mocks genuine faiths. Baptisms are not a fashion accessory, they are serious religious commitments to bring a child up in the event of losing its parents, in the word of God.
There are other ways you could have committed to the child without a baptism involved. Your friend could have named you are preferential legal guardian in the event of a loss etc." No-Mango8923
Another User Comments:
"Definitely NTJ. It's possible that your friend didn't realize you'd be challenged in that way, and at that moment hoped you'd just go along.
In any case, I can appreciate how disappointing this must be for you and your friend. Sounds like anger is how you're both dealing with the disappointment, caught in a blame game that has no resolution. Until you both stop blaming and examine whether there's a way to move forward.
I hope you find that way. I'm sure the baby will benefit from having you in her life." Jerilyn
Another User Comments:
"Everyone sucks here, in my opinion, edging towards NTJ.
Your friend sucks for not warning you about the process, or inquiring about your religious beliefs if they're relevant to the role.
You suck a tiny bit because, at that point, I would have just lied to get it over with, or mumbled something unintelligible that vaguely sounds like 'yes'.
This is a failure of everyone involved, and you weren't given the necessary information. I don't know if your friend just assumed you would lie, or if they didn't know that the question would be asked." Expensive_Plant_9530
---
13. AITJ For Starting To Eat Before My Late Friend Arrives?
Unsplash
"My friend is chronically late and it drives me crazy. I know she can control it because she is never late to work, flights, or anything that has actual consequences for her—just to meetups with people like me who unfortunately let it slide for too long.
When we are together we get along so well, and she is so kind and wonderful in other areas, but I finally reached my breaking point with the lateness and told her not to make plans with me if she couldn't be bothered to show up on time.
She argued that I should tell her an earlier time (e.g. if I want her to show up at 12 pm then tell her 11:30 am) and I refused, both because I think it's ridiculous to act as another adult's personal alarm clock, and because obviously if she knows I'm not telling her the real-time then it won't help.
She begged me not to stop hanging out with her but also seemed annoyed that I was seeing her as a person who is chronically late. Rather than, I guess, lateness being something that chronically happens to her?
Anyway, I agreed to meet for brunch because I felt like I owed her one last chance.
I got to the restaurant on time and got a text from her that she was running 10 mins late and would be right there. I went ahead and got seated and ordered my food instead of waiting for her. The petty part is that I thought of texting her 'Too late, I decided not to wait' but chose not to.
I just couldn't bring myself to care about wasting her time since she clearly didn't care about wasting mine.
By the time she arrived (~30 mins late), I was just about done with my meal, and she was very upset that I didn't wait for her, but also that I didn't give her a heads up about it.
She said if she knew that I was going to be done eating by the time she arrived she wouldn't have bothered driving all the way to the restaurant. Are we both jerks, or am I just giving as good as I get?"
Another User Comments:
"NTJ
Being late is incredibly disrespectful of other people's time (I say this as someone who used to be late for EVERYTHING up until just a few years ago).
My advice would be to continue to be friends if you want to but don't count on her being on time and continue going about your day if she's running late. Like ordering the food even though she hadn't shown up.
Or just leaving and doing something else instead. She's a jerk for not valuing your time, but you'd be a jerk to yourself if you continue waiting around for her.
Also, the fact that she was upset you'd finished the meal rather than apologizing for missing it altogether makes her into a jerk and sound very self-centered." Smooth-Tie-9825
Another User Comments:
"Given that this has been a problem for years that you've discussed with her many times and it was well known to her that this was kind of the last chance, I think it was appropriate.
You ate brunch exactly when you told her you were going to, she's the one that changed the plan.
'She said if she knew that I was going to be done eating by the time she arrived she wouldn't have bothered driving all the way to the restaurant.' Well, if you knew she'd be a half hour late maybe and you'd be stuck eating alone maybe you wouldn't have bothered driving all the way to the restaurant, either.
NTJ" SummitJunkie7
Another User Comments:
"NTJ. She knew you had a problem with her being late because you called her out on it. She knew the time to meet up and showed up 30 minutes late. It's so uncomfortable sitting in a restaurant for 30 minutes waiting on someone to show up and just feeling like everyone is staring at you (or maybe that's just me).
I would've ordered an appetizer and snacked until it was gone. If she still wasn't there by then I would've got up and left. That's just rude to constantly be late and then get angry when you're the one wasting someone else's time." here4thepartyxoxoxo
---
12. AITJ For Not Lending My Sister Some Of My Bonus?
Unsplash
"My sister would like to 'borrow' some of my bonus. She recently revealed to me that she's in £300 of overdraft debt. Then today expanded that to also being in £2,400 of credit card debt!
Over text, she asked me if I'd pay it off and let her pay me back over the next few months.
My sister actually has £16,000 in a LISA (Lifetime Individual Savings Account) that she's going to buy a house with. I point blankly told her I wouldn't lend her the money. Then suggested she take it out of the LISA.
I really do think that would be best for her.
It'd mean she's not in debt to anyone and won't be having to deprive herself over the next few months to pay it off.
The problem with withdrawing from her savings is that she'd lose 25%. So £600 after drawing £2,400.
I asked her how much interest she was paying each month to which she replied £48.
Now her credit card has a 40% annual apr. I told her that she must be paying at least £80. She responded by laughing it off and saying she tries not to think about it. (So… either lying, or ignorant of the real amount???)
The other thing is that I'm aware I've got selfish reasons not to lend her money.
There's an element of risk, and it means that money won't be at my disposal until it's paid back.
I could pay her debt off right now. Which makes me think maybe I'm the jerk?"
Another User Comments:
"NTJ, why should you carry the burden for months, when she has money herself, yeah it comes with a consequence, but it's HER debt so the consequences should be hers as well.
The fact is she isn't managing her finances well, so the risk she won't pay you back or much slower is a realistic risk.
If there is gonna be arguing over money anyways it's better not to do it in a position where you won't end up with the short stick, much better for her to be angry at you, than you at her and still without being paid back." MissNikitaDevan
Another User Comments:
"NTJ
If you're honest with yourself, I think you already know it is highly likely that you wouldn't ever get paid back.
I'd avoid this a) because it's family (family/friends and financial agreements can get messy in a hurry), b) realistically you're not going to get your money back, and c) it's obvious that she has no idea how to manage her own finances.
Unless this was some unforeseen, real-world emergency on her end, I would want no part of her financial nonsense.
It sounds like there's a learning lesson to be had here on your sister's end, and you would preclude her from learning it if you paid her debt off for her." LtDan281
Another User Comments:
"NTJ.
IF OP's sister was being honest about actually paying back the 2700 'loan' over a few months then she can pay off her own debt without OP's assistance. It's not OP's responsibility to subsidize the sister's lifestyle and besides it's possible the sister is attempting to take advantage of OP because she believes OP's bonus is free money that she is somehow entitled to and that will be the argument of why she is not paying OP back the money she 'borrowed'." A1askaKnight
---
11. AITJ For Not Letting My Irresponsible Mom Take Care Of My Kids Again?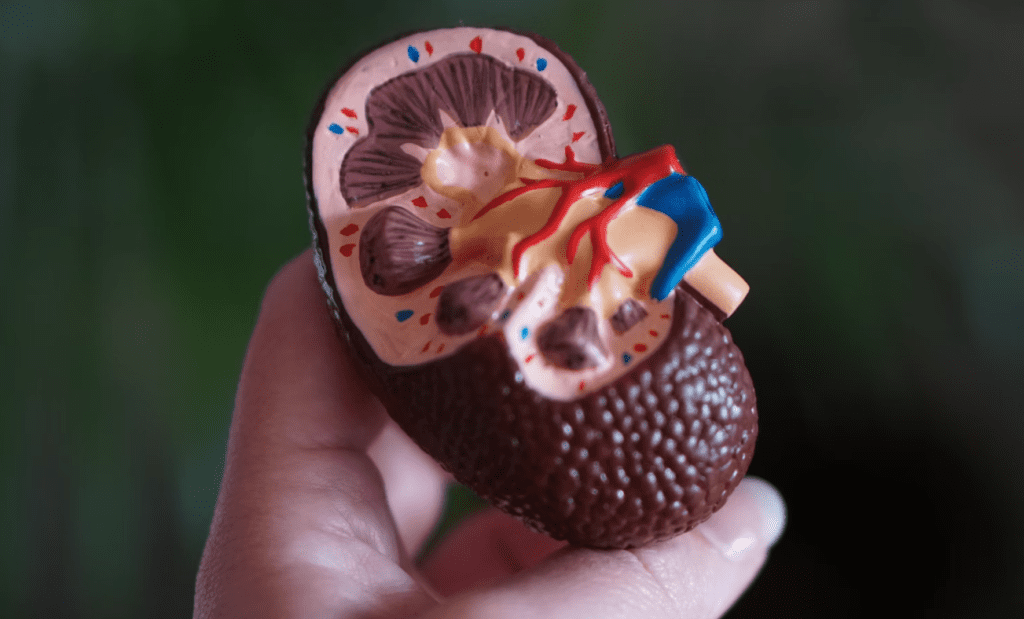 Unsplash
"I'm 38 with parents who are both in their mid-60s. My parents live in a small town about 30 minutes away. They are obsessed with their church.
When the global crisis first came out I caught it and got very sick. I survived, but my kidneys were damaged and ended up completely failing.
I have been on dialysis for the past few years. My parents have not been helpful at all, and have not cared to understand what I'm going through. My mom told someone 'OP has to do this dialysis thing for a few weeks and then he will be all better!' Of course that is not true.
In December of 2022, my wife called me from work and said she was not feeling well and needed me to come to take her to the hospital. LONG story, but she ended up having a kidney stone that was stuck and caused her to be septic.
The hospital could not treat her properly and they wanted to transport her by ambulance to another hospital. When they loaded her up she was white as a ghost and I was terrified. I called my mom and asked her to pick up our kids (12 and 9) from school and keep them for a few hours.
My brother (who lives closer to me and the kids' school) was going to pick them up after work and stay with them for the night. All my mom had to do was keep them for about 3 hours.
She picked up my kids and brought them to her house.
They were there for about an hour and she announced to them that she was leaving. The church was having a Christmas party for adults only and she wasn't going to miss it. So she left my kids alone. I found out about it because my youngest called me scared and crying.
It was awful, I had been up for 24 hours straight, I was stuck in another city, I had missed my dialysis treatment, and my wife was in surgery. I called my brother and he left work to go get them.
My wife was ok once they removed the stone and cleared up the infection. My mom thinks she did nothing wrong, because 'the church needed me.'
So now we get to the AITJ part. I found a kidney donor, and I am scheduled to get a kidney transplant in July.
The transplant will take place in the same city where they took my wife, about 2 hours away from our house. I will be there for 3 to 4 weeks for recovery. As soon as I found out the donor was a match I told everyone, and my mom said she would keep the kids for us.
I told her no. I told her she abandoned my kids and left them scared and alone, and I could not trust her because she always put the church first. Now she is mad at me and says I am being a jerk.
She says if I don't let her watch the kids it will make her look bad to her church friends. I don't care how it makes her look, I only care about making sure my kids are taken care of. I also took that time to tell her I don't want her around my kids right now.
We have too much going on, I am still sick and dealing with my health, and every time my mom is around it adds stress and things get very complicated.
AITJ for setting a strong boundary with my mom and not letting her around my family while I recover?"
Another User Comments:
"NTJ
Your mom had the chance to watch your kids one time and failed.
Having responsibility over children isn't I'll do better on my 10th try. You have to get it right the first time and she failed. I would not trust my kids with her either.
Second, your mom stating the fact that she won't look good to her church friends? Huge red flag.
She is not lending a helping hand to help out her son or to watch her grandkids. she's doing it all for show. I'm sorry what you and your family are going through and I hope you see brighter days ahead!" bcan21
Another User Comments:
"NTJ.
Your mom is refusing to accept the responsibility she dumped two scared kids who thought their mom might die to run off to a party. That's it in a nutshell. She has shown poor judgment and I'm sorry, but you don't have to give a flying fig what her church friends think of her, because it's entirely on her as a consequence of her being terrible to your children.
You take care of yourself and your wife first. Likely a good time to let her go to voicemail or just choose not to look at texts/messages from her for the time being. You don't need this nonsense and frankly, nonsense is rarely ever time-sensitive.
I wish you well on your surgery and hope for good healing." User
Another User Comments:
"NTJ
Your mother is outrageous. That period of your life called for enthusiastic aid from all your relatives, and she finked out and was self-righteous about it.
I think you should tell her off point by point with VERY strong language in front of the rest of your family, and then go no contact with her.
Do you want to set a boundary? No mother in history since Eve ever accepted a son's boundary unless he ripped into her in no uncertain terms. This is no time to be diplomatic." RealbadtheBandit
---
10. WIBTJ If I Threaten To Kick My Sister Out If She Keeps On Stealing?
Unsplash
"My sister (23) and I (26F) live in an apartment together now. In total, we've been living together for about 5 years. Last year she was living with her partner, but due to whatever reasons, she moved back with me. When she lived with him, she still had a key to the apartment and most of her stuff was still here, making me unable to use the room or the space.
She didn't pay any sort of rent, even though I told her it isn't fair and that she should at least pay for something since she was using space.
Now she moved back, she quit her previous job without any sort of savings and she told me she can't contribute to the household bills due to it.
She is at this new job for about 3 weeks now, which is great!
I was okay and understanding with the fact that finances are tight due to her quitting, she's my younger sister after all. I can't lie however and must say that at least I expected her to keep the place clean.
As in, clean after yourself, and leave the things where you found them… And most importantly, not to take stuff that doesn't belong to her, which is my biggest gripe and the cause of my main frustration.
This has been an ongoing issue with her for as long as I can remember.
The conversation is always the same. Can you please not take my stuff, especially without my permission? 'Yes, of course, sorry.' A couple of weeks pass by and guess what… The same thing happens again. And I am parroting the same thing again to get the same treatment.
Yet again, I could not find a piece of clothing (some sports leggings) that belongs to me. She did not say anything about it and the only way she could have gotten access to it is by entering my room when I am not home.
I purposely made it difficult to find, yet she still found it, which means she took her time rummaging through my stuff.
Because I always know where I put my stuff, I knew she took it. So today, as she left for work, I went ahead and did something I don't usually do.
I went through her stuff in her room and… I found my leggings, dirty on top of everything.
I am quite livid… I feel like I am putting up with a lot of her antics and this has reached a critical point for me.
I intend to confront her about it when she comes back from work and flat out tell her that if she takes anything from me ever again, I will pack her stuff and tell her to move out.
I understand this might sound petty, especially for people that are a-ok with sharing clothes, etc but that was never me, it was always a boundary.
Would I be the jerk if I told her that I would kick her out?"
Another User Comments:
"You would not be the jerk.
It's not only taking your clothes and not telling you when you're obviously looking for them. She just in general does not respect what you do for her.
You are understanding with money, don't pressure her for rent when it's difficult, you've put up with her behavior for this long… and all you get back is disrespect.
Sit down with her. Lay out all that you've said here. Her never cleaning, you telling her, her promising to be better but it never happening and the cycle continues.
How you're really generous with her not paying rent or for water/heat/food etc? And how she even thinks it's okay for her to go through your private space and 'borrow' your stuff. 'Borrow' because she didn't actually ask. She took them.
Her response will be telling. If she starts to argue and cry about how you're a jerk, maybe it's time to pack her stuff already. If she genuinely listens and better herself, give her another chance. She's had plenty of them at this time.
She is not entitled to your help, and if she can't be grateful for everything you do and respect you and your home… out she goes." Coy_Koi9
Another User Comments:
"NTJ! Your sister is a self-entitled user! Since it's your name on the papers stand up to her and tell her off! You know you're not in the wrong! Why second guess yourself about YOUR rights, YOUR property, YOUR peace of mind? You can dang well bet if you were pulling the same deal on her the claws would come out.
Get a good deadbolt lock for your room and keep your stuff in that room. Even renters with multi roommates have legal rights!" Equivalent-Fan6782
Another User Comments:
"NTJ. She's taking full advantage of you, and thinks she can get away with it, if she won't be serious about setting any ground rules at all, then as the others have suggested she shouldn't be staying there.
Also, it will look bad on you for having an extra person living but not renting, you could end up in trouble with your landlord just for helping your sister like that." SpeedBlitzX
---
9. AITJ For Not Making My Husband My Insurance Beneficiary?
Unsplash
"I was raised by a single Mom. When I was still very little, she took out a life insurance policy on me. Eventually, she paid the policy in full and it's been just sitting there drawing interest for most of my life.
In 1999, I married a man who had been previously married and had 2 kids. I will call them Mike and Jack for this post. Mike and Jack lived with us. Their Mom was not a stable home for them. On several occasions, she ran up bills putting her name with our address and phone number.
We got calls from bill collectors and would then have to explain to them that she did not live with us and had never lived at this address. She was my husband's ex-wife for several years, and he was not responsible for her bill.
So obviously my opinion of her was never that great. Four years after we married we had a son of our own, Kent.
In 2020, we lost my Mom to a heart condition. After the funeral, we went through her papers. I found the papers for my life insurance policy.
Honestly, I had almost forgotten about the thing. For years it had just sat there, and she had taken care of anything relating to it.
I saw that she was the beneficiary and I knew I had to change that. My obvious first thought was my husband.
However, this policy was taken out by my Mom and paid in full by her. I feel like I have to consider what she would want as well. My youngest son, Kent, is in his first year of college. I feel like she would want that money to go to him, her Grandson.
To help him get a start in life and to pay off his student loans, and maybe make a down payment on a home or something. I also considered that if anything happens to me and all the money goes to my husband, then something happens to him; if he doesn't have a will stating that the insurance money goes to my son, that money would then be split between his three sons.
I am sorry but I do NOT want any of that money making its way to his ex-wife even if it's through his sons. (Mike now lives with her)
I decided that I would make Kent my beneficiary. I would also put in my will that he is to use the insurance money to pay for my final expenses, and to help his father with any bills that are left after I am gone.
That the rest is for him to use as he sees fit. Pay off loans, bills, etc whatever he thinks will help him get ahead in life.
My husband found out that I made Kent the beneficiary and got upset about it.
We're not 'fighting' about it, but I can feel he's not happy with me. He says that I am the beneficiary on any life insurance policy he has, but I didn't do the same for him. Let's be clear, the only policies he has are the ones that banks make you take out when you get a loan.
I am not even sure if these continue after the loan is paid. I don't expect any kind of big payout if he dies. Also, there is no chance of his life insurance finding its way to his ex if he leaves the policy to me.
The situation is not the same.
So, I feel like I did this for good reasons, but tell me… AITJ?"
Another User Comments:
"NTJ, you know YOUR mom best and if you think that is what SHE would want it does not make you the jerk.
If you haven't explained that then I would if I were you. If you left it to your husband he could say it will go to Kent if he passes but then not split things equally between the boys after and give his sons a bigger cut of everything else because you are giving your son the policy.
Their mother has the opportunity to give them a life insurance policy from her. And again you believe this is what your mom would want." Visual_Balance8617
Another User Comments:
"No jerks here – you're entitled to make whoever you want the beneficiary, but he's also entitled to be a little hurt and feel like you maybe don't trust him 100%
It sounds like you don't particularly mind the thought of your stepsons getting some of the money if there's no way it can ever get to their other mom.
If this is the case, and you trust your husband, why not ask him to make a will stating that if he should pass before his ex-wife, the insurance money would go solely to your son?
If that's not the case, then I'd be inclined to stick to the 'it's what my mother wanted' reason with your husband.
Otherwise, it does kinda sound like you don't have 100% trust in him, and that'll hurt him.
I am taking a guess here that there are a variety of reasons that hubby's ex is simply a money vortex, and if there's money in her proximity she often gets it or it's used to pay for problems she has caused.
If that's how you feel, you should explain that to your husband." guypr
Another User Comments:
"NTJ
It is very common for the bio grandchildren to be the sole beneficiaries of grandparents' estate. You are in effect carrying through what your mother would probably have wanted if she had been asked to deal specifically with how she wanted her estate handled.
The life insurance your husband is describing is to protect the bank/mortgage holder so that the loan is paid off in the event of death." Jujulabee
---
8. AITJ For Wanting My Daughter To Stay At My House?
Unsplash
"My (60F) daughter (Hailey – 37F) and her wife (Alexandra – 38F) said they were coming to visit us back home, along with their kids (13M and 11F).
Hailey only occasionally visits here and her visits got less frequent after meeting Alexandra and even less after having kids, which is why our whole extended family was excited to have them here.
Alexandra is generally a cold person and doesn't get along with our family very well.
I prepared a room for them, and a separate room for their kids. I had to move a lot of furniture to accommodate their stay and I was extremely excited.
My son (Harry – 40M) helped me a lot with the process, and he was also very excited to see his niece and nephew.
Their flight landed yesterday. My son came with me to pick them up from the airport and drive them home, but we realized they had arranged for a driver, and I learned then that they had also booked a hotel room for themselves.
I couldn't believe it.
I talked to Hailey about this. She said she never intended to stay at home with me because she wasn't comfortable. I know she means Alexandra is the one who doesn't like to stay with us and gets uncomfortable.
I said what was done was done but maybe they could cancel the hotel. Hailey said no. I asked again because I had prepared them rooms and assured them it would be comfortable. She said a hotel stay would be easier for everyone.
I asked my grandkids if they wanted to come to stay with me, but they also said they wanted to be with their moms and they said they'd come to see me every day anyway. I am honestly hurt. I told Hailey it was horrible that she had gotten so used to her luxurious life that she couldn't bear staying at her own home.
She didn't answer and left for the hotel.
My son told me I was being too rough on them. I honestly feel insulted but I need an objective opinion on this. What are your thoughts?"
Another User Comments:
"YTJ – 'I know she means Alexandra'.
No you don't, you only THINK she means her. And the rest of your post makes me think SHE MEANT JUST WHAT SHE SAID.
After hearing your daughter was uncomfortable and was staying at a hotel, you tried to use her kids against her and asked them to stay with you.
That's messed up, and completely unacceptable. Her kids, she told you where they were staying, and you simply didn't care.
Then you tried to guilt her by saying her 'luxurious lifestyle' meant she basically hated you all.
Sounds like you need to grow up." SkynetMCP
Another User Comments:
"YTJ
I hate to tell you this, but it is not their luxurious lifestyle that leads them to stay in hotel rooms, it is how you treat them.
You're not reading the tea leaves here, but they visit less frequently, don't stay with you when they do, and do not even communicate their plans.
They either have lost respect for you for some specific reason, or you have made them uncomfortable being in your home.
They flat-out said the latter, and it appears you did not even ask why, you assumed it was her wife. That to me is a strong indicator that you are the one who needs to examine their behavior, not your daughter." ThrowawayForADay0327
Another User Comments:
"YTJ
So you assumed she would stay with you but never asked her about her own plans.
Then, you admit she did send an email but you never check that – so you had the opportunity to know their plans but can't be bothered with basic communication.
Now, you have failed to communicate twice; failed to check the information your daughter actively sent you, and failure to ask any questions about the trip.
And then, instead of being like 'Oops, my bad, see you soon' you made up a narrative of why this is your DIL's fault and also tried to guilt them into staying AND went around their decision to ask the kids directly to stay with you anyway.
It's like a perfect summary of how to ensure your children never visit again." mfruitfly
---
7. AITJ For Telling My Sick Daughter Not To Spend Too Much On Shopping?
Unsplash
"I (f40) have a daughter (f16) who got diagnosed with cancer (osteosarcoma) a little over a month ago. She's currently going through chemotherapy then she'll have surgery followed up by more chemo.
The tumor is on her knee the doctors thought it was nothing at first because she was active and played sports that weren't the case though.
She went from being an active and social teenager to rarely leaving home. Which has been a big and hard adjustment mentally.
Yesterday I noticed 500 dollars worth of stuff charged to my credit card I thought it was a fraud until I realized the stores are all stores my daughter likes.
So I asked her if she had used my credit card recently and she said yes. I asked why did she do this she said was bored and just wanted to go online shopping. I told her she can go online shopping but not spend that much in such a short amount of time.
She started crying and going on about how she was just bored and sad that she decided to go shopping and didn't realize how much she spent. Now I feel like a jerk so AITJ?
Also, I am not struggling financially so it wasn't a financial problem I just didn't want my daughter to spend that kind of amount all at once."
Another User Comments:
"NTJ.
She might be sick right now, and treating every day like her last, and enjoying herself as much as possible are more of a priority to her than you. However, that's a lot of money.
I'd say you should get her a reloadable card so you can give her more freedom (because sure, maybe the first couple of purchases were ok.
Definitely not $500 though.) That way she'll still feel like she has freedoms… but can learn to budget a little better, and that she's not going to get more money just because she spent it all at once." Many-Gold1086
Another User Comments:
"No jerks here.
She went way overboard, but 'new cancer diagnosis' gets her some slack, she's not a jerk she's probably just freaking out and self-medicating her stress with online shopping. You should probably take away her access to your credit cards for a while, or impose strict limits so she can't overspend.
Instead, you could periodically give her gift cards in reasonable amounts to her favorite stores, so she can enjoy shopping in an appropriate way.
She's also going to need some better ways to handle boredom while she's going through treatment. Reading, playing games on a tablet, puzzles, a new TV series to watch, a journal to write in, something to help her occupy her mind other than online shopping." chernaboggles
Another User Comments:
"NTJ.
This is a survivable form of cancer, and while your daughter is going through something traumatic, it's still important that she learns critical skills that will aid her in adulthood. Stealing someone's credit card and going on a shopping binge is a behavior that any parent should discourage and set consequences for.
It might be worth brainstorming more at-home activities she can engage in to take the edge off of the boredom. Perhaps you two can invest in some purchases that, unlike clothing, will help the time pass for her while she's going through this." imothro
---
6. AITJ For Eating Someone Else's Food?
Unsplash
"I work in an office that gets a lot of wrong deliveries. We are unit E in commercial development on a street that ends with the word East. So if someone does not specify their unit, we usually get it delivered here.
Today, a door dasher dropped off a Chipotle bag at the front counter and dashed out. I will usually try to catch them before they leave when this happens (it has happened before), but this dasher was a fast one. In and out.
I waited about 10 minutes, then went up to the front counter and grabbed the bag, and took it back to my desk. Another 5 minutes go by, and I'm thinking that it's been left here and that dasher is not coming back.
I didn't want the food to go to waste and I also had not eaten lunch so I decided to eat the food.
I get two bites into the steak burrito, and the dasher comes back into the office. She sees me chewing and asks me about the Chipotle bag that she mistakenly dropped off.
I am chewing, and before I could swallow, she figures out that I am eating the food she left. She asks me if I ate the food and I nod my head. I probably also have a 'caught red-handed' look on my face while this is happening.
She curses and walks out. I feel pretty guilty, and I hope she doesn't get in trouble. I finished the burrito, and now I'm typing this out. AITJ?"
Another User Comments:
"NTJ… it's not your job to make sure dashers are delivering to the right address.
She should have confirmed when she dropped it off if it was the right location. Trying to 'save time' by putting it on the front counter and leaving without confirming is all on her. She tried to save time but instead created a bigger problem for herself.
You waited and I think 15 minutes is sufficient. Imagine if she had never come back then would it be OK? Should you have just thrown it away if she never returned? Where do we draw the line? I think 15 mins is more than enough time especially if the people who work in your office park know that the building has multiple units.
They should have called their dasher or the dasher should have called the OG customer." Icy_Note_8154
Another User Comments:
"I'm going with YTJ. If you know that deliveries get left there accidentally because they don't clarify the direction of the building, chances are others know that too.
What if the person who ordered it realized that too when the food had been dropped off and was on their way to get it? You're only giving them 10 minutes? What if it was at the correct address but they were stuck on a call? Nah, you just wanted to eat someone's food because you forgot yours, that's why you took it back to your desk, in the hopes you wouldn't get caught." murthivelli123
Another User Comments:
"NTJ because that food could not have been delivered to the person who ordered it after it was left unattended by the dasher because of the possibility of food tampering or other such things.
If you're in a restaurant and the server puts the wrong food in front of you, they're not allowed to pick it up and put it at the right table that food gets put in the trash (usually just eaten by servers) and a new order is made.
It's the same concept for food delivery." ImaginationNo5381
Another User Comments:
"YTJ
You decided it was abandoned and therefore yours after a measly fifteen minutes? People are working dude. Even with names on an order I've had employees not have time to pick their food up until 30 or 40 minutes have passed before.
In no scenario would I ever assume it's appropriate to eat their food (even if they never came).
Obviously, the door dasher should have dropped it off in the right place and with a name or whatever, but that's between them and the customer to figure out." cloistered_around
---
5. AITJ For Telling My Mom To Stop Taking Photos Of Me?
Unsplash
"I am a teenager. This weekend, I had a big swim meet in Florida. My mom wanted to take and post as many pics as possible on social media. I have a lot of insecurity about the way I look and don't like photos of me at all really.
We have a system where she's only allowed to post images of me that I allow her to. She took a bunch of pictures of me standing around the deck and talking to my coach and I told her I don't want pictures of me taken when I don't realize they're being taken.
She said she doesn't care and refused to delete them. I told her fine, but you're not allowed to post anything from the trip unless you delete those photos. She refused and said unless I approve some photos for social media she'll just post them all.
She says I am being petty and all the other parents on my swim team just put the pictures up. I have been very firm with the rule and we've argued over it. I understand I am kind of being a pain but I really care about what's posted because people I know will likely see the photos.
To add insult to injury, this morning she took a picture of me sleeping with my cat and said it was cute. She refused to delete that one too. She's incredibly angry at me over the whole situation but I just feel like I should be allowed to have boundaries around photos of myself."
Another User Comments:
"The fact that you're a teenager doesn't matter here.
We should all have a right to decide who posts what about us and where or even take the photos. The fact that people are insensitive to this is a stunning endorsement of how ready people are to run over your rights when it suits them.
We're all allowed boundaries and all allowed and expectation that other people respect them. Shame on anyone telling you to get over yourself. NTJ" ReviewOk929
Another User Comments:
"NTJ. She snuck into your room while you were sleeping and took a picture? What?! I wouldn't do that with my kids that like pictures let alone the one that doesn't! She is stomping all over your boundaries in an effort to show off on social media! It's absolutely horrible that your own mother is treating you like this and I am very very sorry you're dealing with this.
One could make the argument that she's proud of you, and had she stuck to your agreement with her I would agree with that but the fact that she's basically telling you she just doesn't care what you think or feel…
I think you need a therapist. She's doing quite the job on you!
I am sorry you feel like you can't sleep in your own home without pictures being taken… that's really sad. Oh, and the next time she says but all the other parents are posting them look at her and in a deadpan way say if the other parents jumped off a cliff would you? LOL." Squirrel-mama
Another User Comments:
"NTJ.
Start stalking your mother, sitting in the toilet, snap a pic, getting dressed, snap a pic, looking like a mess in the morning, snap a pic, grocery shopping, snap a pic. Every pic you can have her look as bad as possible.
Email them to yourself so that even if she deletes them, you will have a copy. Then text her some samples that will be posted should she continue. Tell her posting pics for like on the internet is gross and despicable behavior. If she really cared about having the pics for herself, she wouldn't have to post them so if she says otherwise, she is lying." holisarcasm
---
4. AITJ For Being A Terrible Host?
Unsplash
"I (28F) live alone, away from all of my family members, working a job that has been my dream since I was a little girl. I have a pretty static lifestyle that includes my work, sports cars, my house, and nightlife.
My aunt (my mom's sister – 50F) and her husband (essentially my uncle – 54M) sent their only son off to college somewhere near the city I live in. They wanted to go see their son and asked me if they could stay over a couple of days and see me as well on their way.
My mom also insisted I say yes, and so I did.
They stayed with me for a week on their way to their son's city, and 9 days on the way back. While they were with me, I got up around 5.30 in the morning, did my workout routine, and left home at 7.
I came back around 11 like I always do.
My aunt said I could have managed everything much better, and that there was nothing in the fridge when they came to my house. I told them they could order anything they wanted on my account, and there was only fruit and water because that's all I need when I am home.
She also complained that I spent some nights away, which could be avoided but I am just used to my routine. (Meaning girls I spend time with sometimes – I am bi with a leaning towards women, that's why). My aunt also said I could at least spend one meal with them, which I did on the weekend but other than that I've got work.
After I explained everything, my aunt said I was being a rude host and that she wanted to see her niece in a much better condition. She even got teary eyed for God's sake. I said I can of course strive to be better but this is how my life is and she came to know this.
She hasn't spoken to me at all since she went back other than a text saying thank you. My mom says I need to get my life together and apologize to my aunt. Was I a jerk?"
Another User Comments:
"YTJ
Sure, they overstayed.
But you AGREED to host them and didn't communicate with them any need for boundaries or a limit on their stay. From their POV, they were guests and you were a terrible host.
If you agree to host, you agree to be a host.
if you don't want to be a host, use your big girl words and tell them they can't stay with you." morgaina
Another User Comments:
"NTJ you were a pit stop on their way to visit their son. They pretty much invited themselves, without checking if it was convenient or if you had free time to spend with them, etc.
They got free accommodation, and then complained because they didn't get free groceries as well?! And it sounds like they asked for a few days and stayed a few weeks instead. If they were there that long thinking you were rude, how long would they have stayed if you fed them and entertained them every day?
And your mom needs to seriously think about the way she talks to you.
You sound like you have a great life! Maybe next time she could suggest her sister stays in a hotel. I'd definitely be 'out of town' the next time she plans a trip to her sons." reallifeusrnme
Another User Comments:
"YTJ
You clearly didn't want to spend time with them and you showed it (who goes hooking up with some girls when you have guests over – you clearly could have canceled the hookups for the two separate weeks they were over, that's just so rude).
You are an adult. If you don't want guests, tell them no and live with your mom's disappointment. But saying yes and then being a bad host on purpose (and yes, that's what you did, you wanted them to know they are not welcome and you don't care about them) is just passive-aggressive behavior.
It's not your aunt and uncle's fault you were too much of a coward to tell them and your mom no. I go with your mom here, get your life together, for Pete's sake.
But that you are surprised your aunt has no interest in speaking to you anymore after you made clear you don't care about her is kinda funny.
LOL." Every_Caterpillar945
Another User Comments:
"NTJ. They came for a REALLY long time, on both ends of their trip to see their son, and expected you to drop everything to be with them every second? They were asking for too much. And to say your life isn't together is also absurd.
If anything it sounded like they were upset because your life was 'too together and too full' for them. I really don't think it was fair of them to expect so much from you. It was really nice of you to let them stay for so long, and sure maybe I would've picked up a few things for them to have at home to eat, but I don't think you did anything wrong and can't be expected to drop everything in your life for 16 days out of that month to spend time with them.
Staying over is one thing but expecting you to be by their side the whole time is too much. I wouldn't worry. Your family is being unreasonable and doesn't have much to stand on. If you'd like to salvage the relationship with them, I'd apologize and say I am sorry they didn't have a nice time and didn't feel at home, but you were very excited to see them and that's why you let them stay for so long.
Just point out that you have other commitments and a full life so you'll never be able to spend every moment with them should they visit again and you hope they understand and leave it at that. They're a little self-centered lol but you're definitely NTJ" lavender_moon22
---
3. AITJ For Telling My Daughter's Friend Not To Waste Food?
Unsplash
"My daughter is 8, and she had a friend, let's call her Jane, over for a sleepover. I was more than happy to host her, prepared activities for them and everything went great. This morning, my daughter and Jane insisted on making breakfast, which was fine.
I allowed them to make toast while I made eggs and smoothies for them.
They must have messed with the settings on the toaster, and the bread came out a little burnt. Jane said something along the lines of ew what happened and before I could react, she picked it up and put it in the trash.
I was appalled and shocked. For context, I didn't grow up with much so tossing food in the trash is not something I've done or seen.
Although I understand she's a child, I explained to her that this isn't okay, people work hard to afford food, etc.
and of course, my daughter was very embarrassed which is understandable from her perspective. What is crazy is Jane's mom's reaction who informed me that my behavior was unacceptable and I had no right to call out her child and it was probably traumatic for her.
She took no accountability for Jane's actions.
Now three people are upset and I'm here thinking AITJ?"
Another User Comments:
"YTJ
Gentle. Different people raise their children differently and maybe her parents are okay with that behavior but it was one piece of toast. You didn't have to lecture about being poor but you could have easily said 'Next time ask if someone else would like it because some like it a little burnt'.
But she's 8, a lecture wasn't called for and honestly, it's not that big of a deal. Like what was it 1 or 2 pieces of toast? Not even $1 worth of food." WickedAngelLove
Another User Comments:
"YTJ. If you have now three people mad at you over 1 slice of bread.
So probably your reaction was over the top and not so soothing and quiet as you make it look. You said yourself you were appalled and shocked. So I can imagine. I have an 8-year-old, you don't want disaster to happen? Supervise or do it yourself.
But sure it's the perfect age to start to learn some cooking and with learning there is room for mistakes. You could have addressed what they did wrong in the 'cooking' process and explained to them how the toaster works for the future." KikiMadeCrazy
Another User Comments:
"YTJ.
It's one piece of ruined bread. It got ruined by accident. She's 8. Food waste, poverty, and world hunger are all above her pay grade. She's 8. If it really bothered you, just say don't do that and leave it at that.
Now if she keeps throwing away perfectly good food over and over, then you can start with the world hunger lectures and getting her mother involved but we're not at that point yet.
Her mother's reaction might be over the top as well. I highly doubt her daughter is now traumatized but I wasn't there so I don't know for sure." davefdg
---
2. AITJ For Taking My Daughter With Brain Damage To Disney?
Unsplash
"My (25F) toddler (3F) was born with brain damage. It causes her to have difficulty understanding a lot of things. She also can't talk. Her only form of communication is screaming/crying. She also makes very loud noises when she is happy.
I want to make this very clear, no amount of discipline or teaching her will ever help with this.
But despite all her difficulties, she has fallen in love with all things Disney. Because of this, I decided to take her to Disney.
I did my best to prepare for things. I planned the rides she could do around times that would be less busy. I brought toys and activities to distract her through wait times. But things happen.
We'd had people be rude to us and her all day long, mostly little things.
A group of teenage girls pointed, laughed, and even took pictures of my daughter as she did her best to eat her lunch. People rolled their eyes at us and made snide comments as she attempted to carry every stuffed Disney toy she saw.
But my final straw was when we were waiting in line for the Toy Story Alien ride. She was able to see the ride from where we were in line, so of course she started getting antsy. I did my best to distract her, but I was failing.
She couldn't wait any longer. When the line wasn't moving, she started to scream in frustration. I picked her up to comfort her but that made things worse. She started screaming louder and thrashing around. People were staring and talking about her under their breath.
'She needs to control her kid.' 'That's just ridiculous. Why bring your kid if they act like that?' Finally, someone said, 'A swift spanking will fix that.' I'd had enough and snapped that she had brain damage and she couldn't help it.
I got so upset that we just ended up leaving.
At first, I thought they were the jerks but after hearing a friend's opinion, I'm beginning to question myself. They said her screaming is unpleasant and it possibly ruined people's day. So AITJ?"
Another User Comments:
"NTJ for bringing your daughter and I appreciate the effort and planning you put in to mitigate your circumstances.
I say that as someone who is not a fan of children and loves Disney.
The only bit of problem I see here depends on how long you stayed in the queue with a screaming child. Children get upset sometimes and a lot of times they can be resolved or distracted.
But if that outburst was prolonged and not showing any signs of slowing down then yes stepping away is warranted. At that point, the behavior has crossed over into harming others, especially if the queue is in a closed space." ProudnotLoud
Another User Comments:
"You are not a jerk, but why would you take a child with disabilities that include screaming and crying to a place like Disney before CALLING and ASKING ABOUT ACCOMMODATIONS?
That's just poor planning and is totally on you.
Of course, you and your daughter deserve to be there, but if I had to listen to three hours of inconsolable screaming and crying for the length of time Disney lines usually take, I'd complain and have you removed from the line.
Not because I don't think you shouldn't get to ride, but because I KNOW a long line in Florida heat is not the place for a child with disabilities. And guess what… Disney knows that too.
Disney hosts thousands of families who have members(s) with disabilities that need accommodation.
You're only the jerk if you don't use them." LopsidedLetterhead95
Another User Comments:
"YTJ. Not so much for spoiling people's days and the people who were rude to you are definitely jerks as well, but you seem not to understand that when a toddler is waiting in a line and screaming and crying and thrashing about, they are not happy.
Most 3-year-olds are not going to be able to tolerate a full day at a theme park without getting overstimulated, overwhelmed, and out of patience. It's not wrong or bad to bring them there in the first place, but sometimes a visit of a few hours is all that makes sense when the point is for them to have fun and enjoy themselves.
You also can avoid long lines and stick to fun things that aren't frustrating and upsetting – play areas that involve moving around, musical performances they can dance to, cool stuff to look at and touch, a fun snack they wouldn't get at home, etc.
Rides are fun and all, but a few minutes of a ride after a long wait is likely not worth it for anyone that can't wait in line without getting upset. It's also making all the other people in line more unhappy, and each may have their own issues to deal with.
Your child being disabled doesn't mean you're the only one struggling in that line and you can be at the park without putting so many people in a situation where it's problematic to walk away. You and your kid can have a great day at Disney while skipping the parts that make your daughter scream and cry." AllCrankNoSpark
---
1. AITJ For How I Responded To My Fiancé When He Corrected My Way Of Doing The Dishes?
Unsplash
"I (F 32) and my fiancé (M 38) have been together for 6 years, engaged very recently. The relationship is great overall, but we disagree sometimes on the division of household chores.
Last night, I was loading the dishwasher while listening to him talk about his day (bad day).
When he went quiet, I looked up to find him staring with his arms crossed. I knew it was because he didn't like how I was loading the dishwasher. He has very strong opinions on how dishes should be done.
I laughed and said 'What? What did I do incorrectly?' And he pointed out what he thinks I did wrong.
'Those 2 dishes are touching.' 'That dish should be here' 'That dish wasn't rinsed enough before you put it in'.
I nodded, and said 'Well, you could take over doing the dishes if you want them done a certain way'.
Context: he's currently in charge of yardwork and taking out the garbage.
I do pretty much everything else around the house.
He huffed and said, 'So when I come to you to solve this problem, you're response is just to suggest I do it?'
I couldn't help it. I laughed. Yes, that is exactly what I am suggesting my guy.
He didn't like that and promptly went to bed. I figured he was just worked up because he had a long day, but when he got up the next morning and went straight to work without saying bye to me like he normally does, it makes me wonder if I was being insensitive?"
Another User Comments:
"NTJ.
This seems like a very light-hearted and normal disagreement for cohabitants to have and you responded very appropriately. If he doesn't like the way that you choose to do your assigned chore, then he is free to take on the responsibility of doing said chore himself moving forwards.
However, this rule does not apply in the instances of weaponized incompetence (which this doesn't seem to be) when he would be within his rights to tell you to fix up.
Maybe try to add in a bit more light-hearted and non-sarcastic humor when you next see him to lighten the mood." PrudentDeparture4516
Another User Comments:
"NTJ.
What did I just read? He complains about you loading the dishes wrong and tells you how to do it because it bothers him that you do it 'the wrong way' but it doesn't bother him enough for him to actually do it.
Two options here: he either keeps his mouth shut about how it's loaded or he does it himself. And now onto leaving the house without speaking to you: he's holding you responsible for his emotional reaction to a very physical issue.
This is emotional mistreatment: he is withholding affection because you didn't do as he said. This is a very bad thing and you should probably examine this relationship very carefully to make sure this is the best thing for you because somebody who reacts like this is a potentially very scary person." International-Fee255
Another User Comments:
"YTJ.
People are failing to realize this isn't about the Tetris arrangement of the dishwasher, this is about the dishes leaving the dishwasher clean. If you do not rinse plates and silverware properly, it will get baked on and become a jerk to then re-clean.
If two plates are touching, it is possible that they will not be properly cleaned. This isn't some obsessive thing, this is properly washing dishes. And it's pretty simple to meet those objectives. RINSE AND DON'T PUT STUFF IN A POSITION WHERE THE WATER WON'T REACH THE MESS. Jesus." blahblah130blah
---
Have you picked a side yet? Do you think they deserve the reputation of being jerks? It's time for you to figure out who you think is the jerk. Upvote, downvote, and comment on your favorite stories by signing up for a Metaspoon account. Click Log In at the top right corner of this page to get started. (Note: Some stories have been shortened and modified for our audiences)