People Inquire "Am I The Jerk?" In These Tough Situations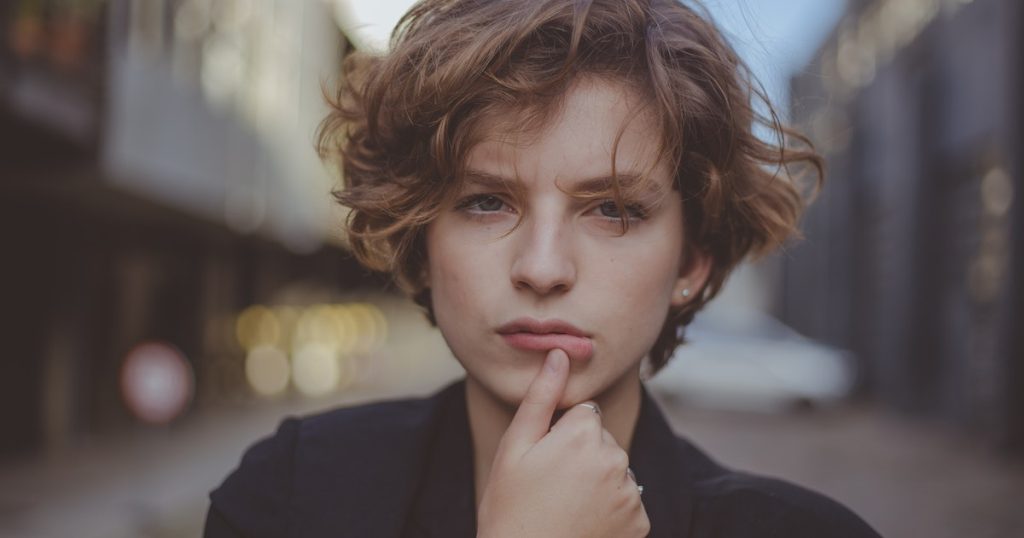 Looking back, surely there was a time in your life when you felt you were being too hard on someone. You might recall saying something absolutely uncalled for to a sibling or lashing out at a food service worker for messing up on your order. Either way, are the latter cases ever okay? Some might say there are exceptions to every rule. Take for example the person who kept asking their co-worker to fill in for them on a Saturday, even though working on that day goes against their religion. Some say they were the jerk for not respecting their belief system. Others might say they're completely justified in asking since they, too, had a very good reason to not be able to work on that day. Decisions, decisions! Help us "pick a side" by reading and commenting on the following conflicting situations. AITJ = Am I the jerk? NTJ = Not the jerk YTJ = You're the jerk WIBTJ = Would I be the jerk? EHS = Everyone here sucks
16. AITJ For Telling My Son I'm Not Proud Of Him?
"My wife, Nina, and I became pregnant with our son, Jason, when we were both twenty. We will admit it was an unplanned pregnancy, but we loved our son and kept him.
We did our best to raise Jason to be kind, respectful, and treat others well, and we thought we succeeded. Jason worked hard to attend an elite university. Jason and his first wife, Sara, had a daughter, Simone.
Unfortunately, Sara passed in a car accident before Simone's third birthday. Jason raised Simone until Simone was four. At that time, he met his second wife and moved two hours away.
Simone lives with us. Jason visits once every two months at best. He and his wife would stay for the day, buy Simone a present, then Jason would say it was time to leave.
Nina and I suspect he only visits and buys Simone the present because his wife makes him.
His wife, Iris is a lovely lady. She insists that Simone should move in with them or they should move closer to us because she wants to be Simone's stepmom and spend time with her.
But Jason shoots the idea down because he says Simone moving in or them moving would hurt his career and it is best Simone stay with Nina and me.
Simone is eleven now, and she adores Jason.
She makes drawings and cards for him, constantly bakes treats to send to him. It is devastating for her, because her daddy is her hero, and he does not want to spend time with her.
Her birthday was in July and she cried when Jason did not call her to wish her a happy birthday. Iris tried lying to Simone to make her feel better that the phone lines went down and Jason did not forget, but Simone did not believe her.
Simone is at summer camp all this week, and Jason invited us to a party to celebrate receiving a promotion. During the party, Jason told me about how much more he makes with this promotion and his job title and he asked "You should be proud, old man.
(Job Title) and an (elite university) alumni." I sighed and told Jason that I honestly have not been proud of him as of late. He may have a well-paying job, but he treats his own beautiful daughter as if she doesn't matter.
Simone is his own little girl. She loves him so much, and he doesn't even seem to care. Nina came back with drinks and Jason told her what I said. Nina told him that she agreed with me and he does not treat Simone right.
Most of the family says that I and Nina were in the wrong to tell Jason I was not proud of him. They said I should know how much that statement hurts at any age because I was never good enough in my own father's eyes.
They said that Jason is probably focusing on stabilizing his career and Simone can move in with them after. They also said Jason's own promotional party was not the time or place to call him out and I could have just congratulated Jason on working hard and saved the drama for another day.
I feel what I said needed to be said. But most of the family is disagreeing with Nina and me. AITJ?
As many people have asked, Jason does pay for child support.
He believes because he pays child support that his responsibilities have been met.
Jason told us he was attending therapy in the beginning, but we learned later he was being untruthful about it.
Simone sees a child psychologist, but she seems to talk to the psychologist more about school and friends rather than Jason.
Many of the comments have also suggested that Simone could resemble Sara and cause too many bad memories for Jason.
That could be possible, but Simone also does not resemble Sara at all. Simone looks like a young version of Nina with lighter skin and slightly thicker hair. The issue seems to be that Jason does not want to be a parent to Simone."
Another User Comments:
"NTJ.
I feel like the entire family is all going to have a very raw awakening when Jason and Iris inevitably have new children because Jason will be treating them like royalty while shoving Simone further away.
However, I think that you should not shield Simone from the harsh reality that her father does not care very much for her. Not insult him or try to bring him down, just not protect him when he forgets her birthdays, or concerts, or whatever else.
You can tell her to call and ask him so that he has to come up with excuses." mechanicarts
Another User Comments:
"NTJ. Honestly, your son deserved that. Good pay, a degree from a prestige uni, or a promotion is not all in life.
Even if your other relatives are right and he wants to first make sure he has a stable home, a good income and provide Simone with all she needs and wants and move her in a couple of years.
Simone probably resents him anyway. It sounds like he is barely involved in her life for about seven years by now – He is a deadbeat father and she will catch up and start resenting him sooner or later.
He doesn't want to be her father and he doesn't even try – not even calling her for her birthday, only visiting once a month. 2 hours is not that far and he could easily spend all the weekends with her.
He took the easy way out of parenthood after her mom died and got rid of his daughter – that is nothing someone should be proud of. Even her stepmom calling Jason out says it all.
She wants them to have a relationship but Jason has no interest whatsoever in his child.
I hope Simone can work through that and have a real dad with you, even though biologically you are her granddad and so she sees how a real man and dad act like." journeytohealth1985
Another User Comments:
"I was ready to YTJ you hard based on the title because I pictured an eight-year-old kid seeking praise for being an A-B honor roll student and you saying that's not enough to be proud of, but… gosh dang, there's just so much to unpack.
The most important detail is that he's a grown man, sounds like maybe well into his forties. If you say you're not proud of a grown adult child then I'd say there's probably pretty good reasoning behind it.
After reading your post, however, telling him you're not proud of him is quite an understatement. He shouldn't be mad that you said this at a "celebrate me for getting this far at the expense of my daughter" party considering he quite literally asked for it.
No, he should be thankful you didn't lay into him with the wrath of a father raising his grandchild that has to see first-hand the soul-crushing devastation inflicted on her by her own deadbeat father.
You showed patience and restraint befitting any saint, as you would have been well within your right to absolutely tear into him for celebrating something that, by his own testimony, is made possible because he quite literally abandoned his daughter when her mom died.
I feel for your de-facto daughter. Even though it's been seven years, she still has not written him off. She shows an amazing capacity for love and empathy, and maybe your son could stand to hear that she is turning out to be a much better daughter to you than he has ever been a son to you.
So yeah, definitely NTJ. Focus on Simone and give her all the love she needs." foundflame