People Wonder If They're Despicable In Their "Am I The Jerk?" Stories
Unsplash
It's difficult to explain yourself, especially if the people you're talking to already think you're a big jerk. When others' assumptions have already damaged your reputation, it might be difficult to restore it if they are unwilling to hear your side of the story. However, there are others here who wish to use this chance to defend themselves and tell the reasons they believe others are wrong about them. Continue reading and tell us who you believe to be the true jerk. AITJ = Am I the jerk? NTJ = Not the jerk WIBTJ = Would I be the jerk? YTJ = You're the jerk
24. AITJ For Correcting My Sister-In-Law?
Pexels
"I was at a function with my in-laws and we were waiting in line for something. As we were waiting, my SIL asked my 2-year-old daughter if she could pick her up.
My daughter's language skills are very advanced for her age. You can hold a basic conversation with her. But my daughter told her, no and my SIL said, 'Well I'm gonna do it anyways.' And proceeded to pick her up real quick in front of me.
At that moment, I said something. I did not yell or try to make a huge scene about it but I did say something about consent. I didn't think it was a big thing or needed to be since it was the first time anyone has done anything like this and the first time I'd had to correct someone.
Sometime after this event, I am hearing about how big of a deal it was and how all my in-laws were in shock and almost horrified about what I did. My SIL is all upset and everyone just seems to be so surprised as to this being a thing that I felt like I needed to correct.
As I see it, my child told you no so that should be respected and not be seen as an oh well you're going to do it anyways in any situation as long as her safety is not in question. I want my daughter to know that it is her body and she can tell people no if she doesn't want something, especially physical touch.
That no means no for anyone and basically learn consent and this goes for family as well. Just because you are family does not change that she has to give you hugs and kisses if she does not want them. Many children who are victimized or assaulted in life are from people they know and may trust.
I just want my daughter to be respected and learn that her words matter and mean something when she says them.
Now along with me correcting my SIL being an issue, another issue is that my SIL feels like I should have told her beforehand that this was a thing. As well as I should have handled it differently and told her something about it later and not at that moment.
As a parent, you will be out in many different situations where you can not predict what people are going to do or say and predict what you will correct and not correct. So I can not possibly tell them every little way I am going to parent my daughter and shouldn't have to.
At the moment that it was happening, I felt like that was the perfect time to say something since it was happening right in front of me. When at the moment I was not thinking about anything but my daughter and what was happening to her and fixing it so it didn't happen again.
But the more I think about it, I truly feel like saying something at the moment was good for many reasons and for my daughter to see too, so she knows I will speak up for her and do something about it. And it reinforces the lesson I want her to learn about consent.
Along with showing her by example to speak up and that it is okay to say no."
Another User Comments:
"NTJ. You really explained it quite well and I don't have much to say besides that. You're completely right in teaching consent from such a young age and expecting it to be respected.
By everyone. And definitely, correcting at the moment is perfectly fine (as long as you weren't like screeching at them). More parents need to teach and respect consent and boundaries like this with their children, of all ages. thank you to doing that for your child! It is so nice to see." shezza314
Another User Comments:
"NTJ for reacting at the moment and making sure your daughter is still seeing that consent of important.
I think this is how all kids should be raised.
That being said, a lot of people don't have these kinds of rules for family members and anyone that I know who does makes this very clear to all family members pretty much from birth." RideTheWindForever
Another User Comments:
"NTJ, you are 100% correct. Your daughter didn't want to be picked up your SIL should have respected that. You defended your daughter which is literally your job." Excellent_Care1859
---
23. AITJ For Responding To My Ex's New Wife?
Pexels
"I am 48 (f) and was married to my ex, Jim (49) for 20 years. We have 3 kids 22f, 20m, and 18m, and have been divorced for 5 years. Both of us are now remarried but we maintain a good relationship with our kids and because we do like each other.
We divorced because Jim was a bad husband and not a great dad when we were together. Jim worked long hours to build a wonderful career while I had to neglect my career to be there for our children. He didn't truly understand until it was too late. He provided for us and still does provide for our kids.
I am grateful for everything he did but admit that I resented him during our marriage because I had to watch his career take off while mine (same career) stalled.
For a little more context, I married a mutual friend (David, 50) of Jim and me (we were both divorced, no infidelity was involved) and my ex has never had an issue with it because he knows that we didn't have an affair.
We both had a conversation with him at the start of the relationship and he was actually happy for us. Four years ago Jim met Cara (34) and they got married for 2 years, it's her first marriage and they had their first baby last year.
As I mentioned, Jim and I have a great relationship that includes monthly dinners with our children and just us.
We have been doing this since we separated 6 years ago so our children understand that we are still a family and it allows our kids an opportunity to share things with their parents and siblings without anyone else.
The issue came up on Easter and I'm not sure if I'm the jerk or justified.
We were all at former MIL's house for the holiday and Cara was going on and on about what a wonderful husband and father Jim is to her and their daughter. I don't care because I know my ex has more time now than he did when our children were younger.
I didn't really say anything until Cara looked directly at me and asked in front of the entire family why I ever gave Jim up. She also made a comment about me being too busy falling in love with my husband's best friend. I simply looked back at her and said 'You know, Cara, he wasn't always a great husband and is only so wonderful now because I was willing to make a ton of sacrifices so he could have a successful career, but don't worry you are very welcome for that.' Almost everyone laughed, including Jim, but Cara was annoyed and texted me later that night to tell me how hurt she was that I insulted her and her husband at Easter dinner and said I shouldn't have even been there.
I ignored her text at first but she called the next day to continue the conversation. The conversation eventually turned to me explaining that my marriage to Jim and her marriage are very different and while I am happy that they are happy and have a great life, she doesn't get to rewrite history or comment on the type of husband Jim was to me.
I reminded her that Jim and I have spent many years working through our crap and while she may think she is funny, she just comes off as insecure. So, AITJ?"
Another User Comments:
"NTJ.
If somebody is unkind to another person I'm a full believer in responding appropriately and directly to that unkindness in one's own defense by addressing it right there and then.
I'm tired of all the politics etc. that go into every single unkindness done from one person to another which prevents the target from responding in their own defense and calling out the jerk forcing them to face the natural consequences of their actions. They're protected so often and it's extremely complicated as a result when simply put… a wrong deed deserves to be righted and that's it.
It's absurd and I feel like if you don't want to look stupid in front of a bunch of people then don't be rude by stupidly rewriting/ignoring history and then telling the new version to the people who actually lived it originally in order to get a cheap dig into somebody who doesn't deserve it.
That deserves nothing less than to be called out immediately and put right. So good for you and good for this amazing post-divorce relationship family thing you got going on. That is a thing of beauty." Orphan_Izzy
Another User Comments:
"NTJ.
You put her in her place and she didn't like it. Oh well.
She had things to say that were unnecessary so you responded, showing her you're not just gonna sit there and be made a fool of basically because if you would have stayed silent in the matter she would have felt she could continue that behavior and possibly get worse in the future.
So you did the right thing. And if this causes a wedge between you, Jim, and the AMAZING co-parenting you have going on, I sincerely hope he understands it's on her." MzFiz
Another User Comments:
"NTJ. You seem to have an incredibly healthy relationship with your ex and your shared children, not to mention the cross-relationships with your current husband, ex-MIL, and the inclusion of the 'new' wife.
There haven't been a lot of sane, thoughtful models of divorced parents/partners in media (let alone in real life), so I am wondering if this current setup just feels alien to Cara in a way that is undermining her sense of 'place' and triggering that insecurity.
I would also consider that, if she hasn't always behaved this way/made snide comments before, some of her reaction and insecurity may be tied up in the huge change of having that first baby.
None of that excuses her childish lashing out – and unfortunately for her, tho fortunately for you, I'm sure everyone else in the room saw it as such, too – but I've rarely if ever seen a new partner needle an ex without it being due to some deep fears. I know it's a leap, but have there been any signs of postpartum depression? Is there anything else she may not be adjusting well to? Everyone here seems to be steady and sincere, and I hope if there's an actual kernel of something underneath this sudden (?) snark, it can be addressed.
For what it's worth, you handled your responses to her immaculately, both live and in the follow-up discussion. Nothing was insulting, even to Jim, who – as you noted – laughed knowingly. Hoping all of your guys' self-awareness rubs off on her, too." holyflurkingsnit
---
22. AITJ For Pointing Out The Men's Fitting Room?
Pexels
"I work at a rather big department store, and today they had me working in men's. Due to the health crisis and shoplifting, a few of our fitting rooms are closed. Today I had two girls no older than 5 the oldest and 3 the youngest walk past me. I thought they were checking out so I did my usual greeting, the dad said no the girls are going to the fitting rooms, 'and it's the one over here, right?' I told him, 'Yes that's our upstairs fitting room.' I asked if he would like for me to check if there is anyone in there before the babies go in (he didn't stay in the area with them).
He thanked me and said he would himself.
My co-worker came over and screamed at me for 15 minutes asking why I stopped them and what was going on, saying that was the only fitting room on this level that the girls need to try things on and that I was an overall piece of work.
I explained that I didn't say they couldn't use it I was just letting the dad know because some parents want a kid's fitting room, she left me alone when the mother came and thanked me for looking out for them. My manager agrees with my co-worker that I'm a jerk for saying anything so was I wrong to let the parents pick if they wanted me to check the fitting rooms for grown adults?"
Another User Comments:
"NTJ.
You didn't tell anyone they couldn't use whatever room they wanted, you simply asked dad if he'd like for you to check that the men's fitting room was empty before his small female children went inside to change alone…
As a mom, I strongly appreciate action such as that." Dragonr0se
Another User Comments:
"NTJ but, be careful about assuming gender.
My son has long hair and has had too many experiences of people telling him he is in the wrong restroom. Even when walking to the bathroom with his older brothers, employees singled him out and told him to use the ladies.
They are usually trying to be helpful, but it was very hurtful to him when he was younger, to the point that he had all of his hair cut off when he was 8 or so and kept it that way for 2 years.
He loved his long hair but found it too embarrassing to be confronted in public places. He's a teen now and not so worried about what people think, but he still remembers how bad it felt." Friendly_Shelter_625
Another User Comments:
"NTJ at all!
What right did your co-worker have to SCREAM at you? I am thinking NONE! Your manager AGREED with her?
If you work for a big department store, you must have an HR department. Report these two! They should not be working with the public. They are an embarrassment to the company. YOU, on the other hand, should be commended for looking out after these children. YOU are a true asset to this company." User
---
21. AITJ For Refusing To Work Extra Hours?
Pexels
"I (29F) have been at my job for 7 years and have increased rank (after much prodding) within the last few years. I enjoy my job because I get to work with the public and the hours are flexible. The pay sucks (I'm the lowest-paid manager there) but I'm thankfully in a position in life where the pay doesn't make or break me but the peace of mind within the job will.
I've always worked the super early shift no one wants. I'm consistent and responsible but over the last 2 years, I've noticed I'm constantly getting the short end of the stick, pay-wise and staffing-wise. I've brought up the issue multiple times and it's always pooh-poohed off or chalked up to 'no one wants to work.'
That said, I recently had a baby.
I took time off and at 6 weeks on the dot, my manager was on my phone for me to come back. I did but told her I'll only be available for 3 hours for a couple of days because I'm exclusively breastfeeding and it's just to give other managers a break.
She agreed and that worked out for about 2 months. Then she was back asking when I'd increase days. I said I could give her 4 days a week, 3 hours a day. No more. She was not happy but accepted it. It's been like this for about 4 months. Recently, I've heard her and other managers grumbling about me not putting in more hours to help when they're short-staffed (mind you, they're short because of no-call no-shows, people showing up hours late, etc with absolutely no consequences.)
I finally spoke up at the end of my last shift and told them I'm not putting myself in a stressful situation for them ever again when there's nothing reciprocated.
I'm always given the short end of the stick, I'm underpaid, and this is what they'll get if it continues. My manager was annoyed with my outburst and came at me saying I could have more money if I worked more hours and everyone else is working more to compensate for me not doing it, it's not fair.
I told her she's lucky she's getting even this out of me considering I'm usually scheduled to have 4-5 people show up and only get 1 who actually does. I'm doing the work of 3 people most times and haven't even been offered a thank you, an apology, a resolution, or even financial compensation for it.
I told her if she feels that strongly about it, find someone else to do the opening shift. I left and she's been blowing me up since.
I feel justified but I do care about my staff and my customers. I know if I don't go back, it'd be a huge strain but I'm not going to increase my hours anytime soon…
AITJ? Should I just suck it up and take one for the team or keep doing what I'm doing?"
Another User Comments:
"NTJ.
It isn't your responsibility to fill in their staffing issues. If your employer hired more employees at the wage and benefits required to attract good workers, then they wouldn't be short-staffed.
They are only short-staffed because they don't want to hire more staff at the proper competitive wage. Period.
You're down workers because other companies are paying better. Figure out where those companies are and apply there." teresajs
Another User Comments:
"NTJ. I'm so proud of you for standing up for yourself like that, you need to keep a balance that works for your life.
This job does not love you, these people do not care about you, you need to do what's best for you and your child because these people are not going to." JCBashBash
Another User Comments:
"NTJ. It's not your responsibility to make up for her failure to hire/schedule enough workers. It sounds like you've been letting your job exploit you for a long time, and now that you're standing up for yourself, your manager is mad because you've been being a crutch for so long she doesn't know how to walk anymore.
Taking care of your newborn is enough work without the hassle of trying to do a constantly understaffed job, too." DreamingShark
---
20. AITJ For Being Upset At My Parents?
Pexels
"I have been working since I was 11 years old – at first small, lower-paying jobs, and then larger, more high-paying jobs as time went on. I left for college when I was 17 years old, and up until then, I have not touched any of the money that I had made since I was 11, around $20,000-$25,000 (after doing some recent math).
It came to my attention about a decade ago, that I had no access to all the funds I had made as a child, and that I had no idea where it was. I brought it up to my mother years ago and she told me, frankly, that she had no idea what happened to the money I made.
Just recently, I brought it up rather harshly and ask them what happened to my money. (To preface this next point, my parents have always been of the belief that children should not have to pay for their own education – it's not their responsibility.) They told me that all of the funds I made as a child were spent, completely unbeknownst to me.
The account was gone. From my understanding, all of this amount was spent by the time I was probably 18 or 19 years old. They are not willing to even entertain the idea of paying this back. They have said very plainly that while I worked for that money, they paid for many things, and they do not owe me any money.
This situation might have been different if I were aware they had planned to use that money, but I did not know until a few years ago that I would never have access to it. Every job I worked as a child, and all the effort I put forth to save, would be spent (by my parents) before I was an adult.
Apparently, some of this amount was spent on travel to visit potential colleges. It was never mentioned that I would be responsible for paying for my own college visits at age 15, even though my mom initiated those visits.
Am I the jerk for being very upset? They say that they have done absolutely nothing wrong, and even laughed at the situation."
Another User Comments:
"NTJ, that is your moolah and they should absolutely give it back.
'They paid for many things' yeah that's literally what they're required and supposed to do as, you know, parents. It's the law and basic decency when they sign on to be parents. I would personally consult some type of legal-based person to just see what your options are in being able to get that moolah back.
I see you mentioned not wanting to put a strain on relationships, and if that's ultimately what you want to go with, by all means, but if you are struggling, at all financially, not getting that moolah is putting undue strain on you too. I also noticed they're using your name/credit to get stuff and that is 100% not okay, and fraud.
You need to have them seriously address this or get legal help involved before they destroy your credit, accounts, living situation, and so much more." shezza314
Another User Comments:
"NTJ. Your parents are off the chain. They STOLE from you. If you have the strength to do it, I would file a police report.
You've been working since you were 11 (since when is that legal?), and they just blow through this money unbeknownst to you. This is some shady stuff. If they actually spent the moolah on you, why wouldn't they have been transparent about it? This is some nonsense." Thart85
Another User Comments:
"NTJ for being upset.
You have a right to be upset. Also, as others have written, you need to freeze your credit with all three bureaus and try to find out whether you are on the hook for any loans they may have fraudulently taken out in your name. Whether you go to the police for the crimes (and yes, these are crimes) they have committed, it is up to you, but what you need to make clear to them is that you will not accept them doing it to you or your siblings from now on.
Also, you need to re-coup what they stole, so make it clear to them that you will not help them financially, ever. Not even in old age. You've already subsidized their living to the tune of $25,000, so if they haven't started preparing for retirement, it's their problem. Protect your own financial future, which they hobbled at the gate because you cannot rely on them for anything. You are the scapegoat, and they will never treat you fairly. They will only laugh at you if you ask them to." KeyFly3
---
19. AITJ For Not Wanting To Come To My Sister's Graduation?
Pexels
"My sister goes to school in Indiana and I am a student in Oregon. I work a part-time job and am a full-time student, so I barely have free time. My parents told me in December that they booked me a refundable ticket to Indiana to go to my sister's graduation ceremony in May.
They said the ticket would be refundable because we would need to assess how much schoolwork I will have, and it would be hard to do so in advance. I just spoke with my mom on the phone and am leaning towards not going. She said that the ticket is non-refundable, and this made me upset because I feel like my choice was taken away from me.
I do not want to go.
Here are some details about the itinerary for the trip:
On Friday, I would be traveling from about 5 in the morning until landing at 5 in O-Hare. Then I would have to drive from Chicago to Purdue, which is about four hours.
On Saturday, there are no plans for my family besides helping my sister move out of her apartment and then going out to dinner.
Sunday is the day of her actual ceremony but here's the kicker: there are not enough tickets for me to actually attend the ceremony, so I would be sitting in the hotel room the entire time. Sunday we would then go out to dinner.
Monday would be a full travel day going home.
I would miss a full weekend, two full days of work, a day of classes, and my sorority chapter meeting in order to travel across the country and share a few meals with my family. Am I the jerk for not wanting to go? What should I do?"
Another User Comments:
"NTJ. Basically, you told them the terms of the deal, but you couldn't assure whether or not you could go, so get a refundable ticket.
They made the choice to not get a refundable ticket, they can either try to haggle for credit or eat that cost. It's on them.
If it's more trouble than benefit for you to go out of town, take a day to do stuff by yourself, then go to meals with your family, don't go." JCBashBash
Another User Comments:
"NTJ.
Your mother is definitely the jerk. She either deliberately bought a non-refundable ticket when you told her not to because you might not be able to go, or she's lying about it being non-refundable to guilt you into going anyway. And it's insane to expect you to travel for nearly an entire day (twice) for a graduation ceremony you can't even attend." WingedShadow83
Another User Comments:
"NTJ. Regarding the moolah spent on tickets, look up sunk cost fallacy. The money is gone regardless of whether you take the trip or not.
Sounds like the trip would be a poor use of your limited time. FaceTime your sibling congratulations instead." Agitated-Armadillo13
---
18. AITJ For Not Wanting My Mom To Hug Me?
Pexels
"I (19M) have diagnosed ADHD-PI, also known as 'inattentive ADHD' or 'ADD' and I'm fairly open about it, I don't walk up to people and go 'I have ADHD' but if people ask I'd tell them.
Anyway, my mother is a very needy person, she often comes up to me and hugs me, usually unexpectedly.
As part of ADHD, I have some sensory issues, including not liking being hugged particularly, especially when it's unexpected, so obviously I really didn't like this and I kept suggesting to her not to do that but she insisted and I sort of snapped and said: 'Just stop hugging me, I don't like it, I have ADHD and it makes me very uncomfortable.'
She scowled at me and stormed off, I tried to speak to her later and I got a big rant about 'not everything is about you, why can't a mother hug her own son' mixed with 'you can't go around life just never hugging people' so I brought up the ADHD factor again and she said, 'you can't just use that as an excuse for everything you do.'
For clarification, this was the first time I'd ever had the guts to use it as an excuse because I thought it would go down this way."
Another User Comments:
"NTJ.
She is right that you shouldn't use ADHD as an excuse. But mostly because you don't need an excuse. If you tell someone you don't want to be hugged, that is all the explanation necessary. Even if she is your mother, she should respect that. If she doesn't like it, she can talk to you about it.
It is not ok to ignore boundaries.
(Edit: It shouldn't even matter how old you are. This applies at any age.)" sapphyredragon
Another User Comments:
"NTJ – you absolutely CAN go through life not hugging people
Now, I stand by what I said so you are more than welcome to ignore the rest of my response.
As a mother it is VERY hard to know you can't hug your own child, is there ANY part of hugging that doesn't trigger your sensory processing disorder? For example, is it the full frontal hug that bothers you? Arms full around you? How long does she hug you? Things like that? Could you offer her side hugs? Or a hug that YOU control, like mom I will hug you now on my terms my arms will be at the top and I will let go after two seconds, or just sit close to her on the couch? Please know, that I am not telling you you have to do anything.
You don't. I'm just trying to offer some possible solutions that may work for you depending on what the actual trigger is. It could be worked around.
But if it can't, that's fine. Mom will have to adjust just the way moms of neurodivergent have been adjusting since the beginning of time." Daniellewithadhd81
Another User Comments:
"NTJ.
Even without ADHD, you're not obligated to let anyone touch you without permission. She's breaking consent. I have an 8-year-old who hates hugs and kisses and gives out hugs occasionally. My oldest went almost 2 years without hugging me. I'm a huge hugger and very physically affectionate. It's hard but it's not impossible. Your mom needs to do better. How is she supposed to teach you consent and boundaries if she's just going to walk through yours?" Present_History2353
---
17. AITJ For Having A Bucket In The Living Room?
Pexels
"I (15F) have knee pain because I recently started lacrosse after not being active for over 2 years. So I've been using a heating pad on my knees which has been helping. I usually pour hot water into a bucket (it's not a lot of water) and I put the pad in and take it out, dry it off with my old tank top, and put it on my knee.
Keep in mind I usually do this in my bedroom but this time, I decided that I wanted to watch Netflix in the living room. I brought the bucket and tank top with me and did the routine and sat on the couch with the pad. My stepmom (55F) got really upset over this.
The bucket was in the living room and I made sure not to put it in walking way and not to put it on the carpet, just the wooden part. She said that if I was at my mother's home (which is in Florida and I live in Canada) I would have to respect her home.
She said that anyone who walks into the house, would see the bucket.
She then said this is our home and I need to respect it. I told her that if I didn't respect it, I would have the bucket and damp tank top on the carpet. She was still upset and threatened to text my dad and then I would be forced to take them up and bring them to my room.
I will admit I could've folded the tank top, but it still wasn't in anyone's way. AITJ?
Edit: the bucket is 10 inches in height, and the circumference is 26 inches. The bucket isn't that big.
Edit: I saw someone ask why I'm getting a heating pad wet. It's a gel heating pad where your freeze it for swelling and inflammation, and heat it either in the microwave or with hot water to heal muscles or for sore joints."
Another User Comments:
"NTJ, you're hurting and trying to heal.
It's literally just a bucket and a tank top that will sit there for a few minutes and then be put away. You're allowed to exist in that space too, and most parents (or at least most parents should) understand that fact and the fact that things might have to be accommodated when someone is hurt or sick.
Also, like others have said, your house is meant to be lived in, not be perfect and pristine 24/7, that's just unreasonable." shezza314
Another User Comments:
"NTJ, your stepmother seems unreasonable. I'm saying this as an adult athlete who was always welcome to ice/heat my injuries with my family when I was your age.
And who are these random people who would be clutching their pearls if they saw a bucket in your home? This hurts my heart, to hear about this woman being unpleasant to you when you're doing a completely normal post-exertion treatment. Hugs." TemptingPenguin369
Another User Comments:
"NTJ. At first, I thought she was worried about the water spilling, but it sounds like she is actually worried about how the bucket looks.
I understand being worried about a potential mess with the water, but who is going to drop in for a visit and be worried about the bucket aesthetic? As long as you do put it away when you are done. I don't know why this is a problem. In any case, maybe you should just heat the pack in the microwave and avoid this issue altogether. It doesn't seem like it's worth the battle with her." Friendly_Shelter_625
---
16. AITJ For Suddenly Leaving A Game?
Pexels
"I (19NB) and my ex (19M) were together for 11 months (9/12/20-08/18/21), and the relationship, while long-distance, was toxic to the point where I struggled with mental health issues/addictions. He always used me as a therapist and dumped his problems on me without checking to see if I was okay. I was never his partner.
He also threatened to off himself if I confronted him about it or didn't talk to him for a day or two, and made my issues about him in one way or another. He even admitted to using my kindness on multiple occasions but didn't bother to change. When he broke up with me, he also guilt-tripped me into feeling bad for him because he 'wasn't doing well' and 'doesn't deserve to be loved' or whatever.
It's been 8 months since we broke up, and I've been doing okay with healing. I'm able to talk about the manipulation without panicking, but the relationship gave me trauma and exasperated my existing PTSD. I can't listen to his voice or see his face without having a full-blown panic attack, so I've erased as much as I've been able to from my phone.
Anyway, I was in an online session of Red Dead (an online game) playing with a small group (or posse) of people. I usually have my PS4 mic settings off so I can't hear anyone, but I was chilling since it was all girls. Once the posse leader left, I made my own posse out of boredom.
Within the first five minutes, someone joined, and he was using voice chat. The moment I heard his voice, I froze. It sounded just like him if only a bit more muffled. Needless to say, I muted him and started having a panic attack. I felt bad because it probably wasn't him and I was likely overreacting, but I really didn't want to risk it.
AITJ?"
Another User Comments:
"NTJ. Triggers aren't always completely logical. A voice that sounds like someone who hurt you can absolutely be a trigger, even if it isn't that person. Sure, leaving suddenly without warning can be impolite but it's a game, it's fine to leave a game to deal with something more important. I'd suggest talking about this with your therapist though, as panicking over a certain voice is something that can impact your daily life." Jumpyropes
---
15. AITJ For Saying My Roommate's Partner Is Attractive?
Pexels
"My roommate A (and his partner Z) and roommate B both had their partners over to drink, hang out, and watch movies. I was at work and got home toward the last 25% of them hanging out. I hung out for about 20 minutes, didn't drink, then went into my room to play video games (it's important to mention that I've been struggling a lot with romantic loneliness).
The next morning, I'm chatting with roommate A. I mention I'm not doing good in regards to loneliness and at some point, I say, 'I would join you guys in drinking but being wasted whilst both you guys have partners kinda would make me super sad. Being really wasted, lonely, and sad is not a good combo for me.'
At this point, I don't remember the exact way this was spoken.
I remember speaking it thinking that this is a natural thing to say considering the context of the convo, but due to the reaction, it must not have been. I said, 'Yeah and Z is an attractive person and I would hate to do or say anything stupid.' He didn't say much after that and I left for work.
Now I'm home from work, I go to chat with him about some plans, and he seems visibly frustrated. I ask if he's okay and he says, 'earlier when you mentioned Z being attractive that really threw me off and made me mad. Why would one of my friends say that my partner is attractive?'
I sincerely apologized and said 'doing or saying anything out of pocket to Z is in no way anything that comes across in my mind as remotely okay.' I can't remember the context or my thought process before saying that, but I'm really sorry.
All I can think of is that I have a really bad record of doing some not good things when I'm wasted and I'd hate to do anything not okay. Especially considering my current feelings of loneliness and longing regarding romantic stuff. I would never attempt anything toward Z, but I just know I'm a bozo when I'm wasted and those two factors can be really influential in one's actions.
He said he appreciated the apology but still seems visibly mad. AITJ?
Edit: his partner is straight-up beautiful. She truly isn't my type and my roommate knows that. Acknowledging her attractiveness is like stating the earth is spherical; only idiots deny that.
Edit 2: the fact that some of you think I'm creepy is an interesting take.
I said those things to my roommate with the sentiment 'I care about our friendship, and don't think me being wasted considering what I've been struggling with is a good idea.' I definitely shouldn't have mentioned anything about attractiveness because clearly, my roommate can't handle that. I mentioned the attractiveness with the sentiment that her attractiveness and their publicly expressed romance can be a trigger for my loneliness.
The other roommate and his partner haven't been together long and are kinda goofing off."
Another User Comments:
"NTJ. If the subject comes up again, tell your roommate that while you think she's attractive, she's not your type. And if he asks you to elaborate, tell him you're attracted to the opposite of whatever she is.
It might not be true, but I think it would probably make him feel better about it." Noneya_Biddness
Another User Comments:
"YTJ.
Dude, you are socially unsound or a high school frat boy. You are heavily insinuating, whether you like it or not, that you would potentially, under the influence, 'mess around and find out' with his partner.
Mentioning she is pretty is one thing, saying you are wasted and not wanting to 'do something'? How do you not see where you sound like a total perv?
I know what you are trying to say. 'I don't want to embarrass myself in front of a person of worth in my eyes.' But the BAD thing is I know what you're saying because you sound like one of the many creepy high school frat boys with female obsessive habits that I sadly had to deal with before.
You either don't care or want to be a douche, but if not? You're on a path right now and I suggest you hop off it." Calico_Roses
Another User Comments:
"NTJ. But I would've gotten worried too if I was your friend. Oversharing: sometimes you don't gotta share the whole inner working of your psyche.
The good thing is he'll never invite you to hang out alone with his girl now, so you kinda solved your problem. And hang in there, it ain't as important as it feels right now, plus it gets better." WestmostShore
Another User Comments:
"Everyone sucks here. You were dropping hints that you're potentially out of control and could be a danger to this guy's partner.
This guy is territorial on top of that so what should have been met with a level 2 observation escalated into something bigger. It's not your roommate's fault that he has a gf and you don't. It's not Z's fault you have 'romantic loneliness', aka you want to get laid.
You can be off as predatory. Find ways to rectify your own situation so you don't alienate those around you. Pro Tip: Just using the word 'trigger' means you need to be working with a therapist. The world isn't going to adjust to you, you have to adapt to it. Good luck." DplusLplusKplusM
---
14. AITJ For Not Letting Unexpected Visitors In?
Pexels
"So I (m25) live in a house that I rent from my grandparents. When I was 21, I was working on purchasing my first home when all of a sudden my grandparents purchased this one. They have other rental properties but they are all at least an hour and a half away from them and me.
The other day, they showed up as I was doing yard work demanding to see the inside of the house. I asked them politely to not go in because it was a mess and I had not had much chance to clean after working 60+ hour work weeks. The polite request to not go in the house turned into a demand for them not to enter the house because I know all they will do is rant about the mess.
All of this happened because I did not show up that morning to do yard work on their farm so that I could do it at the house that I live in. They continuously throw it in my face that they invested their funds into this house although I did not ask them for help finding a place to live when I was looking.
I pay the rent on time every month and do almost all the maintenance and upkeep on the property because I don't want to worry them when they have other houses that need work.
I also have a lease that was signed by both myself and them that they are supposed to give me a 24-hour notice before they come over for an inspection.
I love my grandparents to death but at the same time, they don't know how to separate the aspect of being landlords from being grandparents. Am I the jerk for the way that I acted?"
Another User Comments:
"NTJ. Nope. They need to either give you a 24 hr notice or there has to be an emergency.
Since this is a house and not an apartment, there's no one but you who would call in an emergency. You may want to think about moving when your lease is up. You know what they say about mixing business with family." Thart85
Another User Comments:
"NTJ. As a paying tenant, you have rights and they can't demand to inspect your priority without 24-hour notice.
If I were you, I'd discretely keep saving and look for a home of your own that they can't hold over your head, and buy it." depressivedarling
Another User Comments:
"NTJ and what they were trying to do is illegal per the lease. The 24-hour clause does have a subsection (typically) if there is a plumbing emergency, gas leak, etc. But that was very clearly not the case." User
---
13. AITJ For Giving My Married Friend A Gift?
Pexels
"I've been (or thought I had been) befriending a really fun group of people. The one who interacted with me the most happened to be married to one of the two other people in the group. He was the one who introduced me to the group after a few weeks of general chatter, so I was the most familiar and the most comfortable with him.
A few months later, I found out that it was his birthday through social media, so I tell him I'm going to get him a belated birthday present. I really enjoy giving my friends presents. He had been a really good friend to me while I was going through some hard stuff, so I wanted to show that I appreciated him in an appropriate way.
We all met for a group activity, I gave him the present (a card game, since that's what we tend to do as a group), and after I left for the day he texted me that we weren't ever going to hang out or talk anymore.
I had been given no indication that the group didn't enjoy my company (I mean, I kept getting invited and they always told me that they had fun after) until they suddenly cut me off.
My best guess was that giving a married man a birthday present as a single person was inappropriate. We had been friends for a few months, so I thought it was safe to assume that we were all friends and I could give situationally appropriate gifts, but I've been wrong before.
Was I being a jerk to his wife?"
Another User Comments:
"NTJ, people can be friends, regardless of gender. Straight men and straight women can be friends. It's not inappropriate to get a friend a gift for their birthday (especially since it wasn't a deeply meaningful, expensive, or intimate gift). It's so sad that we live in a society that stereotypes the ways women and men have to interact (ie always be romantically interested in the other) because it's just dumb.
I'm sorry this happened to you, losing a group of friends can be very hard, but if you want to try and communicate this exactly to them and see if they understand, then that's a possibility. Otherwise, there will be better friends out there! That don't put weird quotas and views on friendships!" shezza314
Another User Comments:
"NTJ.
Seems to me, that the wife got insecure and it caused a fight. You have two options. 1) Text him to find out what happened and explain your side or 2) Live with it and move on. You're allowed to grieve your lost friendship, of course.
Just realize that you may not get an answer to your questions.
But from my point of view, you've done nothing wrong. It wasn't an explicit gift, it was an appropriate gift to a friend. It is possible, that because you only got him a gift and no one else for their birthday, maybe they thought you were coming onto him?
Is it possible he may have feelings for you?" MissyCross
Another User Comments:
"NTJ.
What probably happened is the wife didn't know anything about you, he came home with a suspicious present (or if she was at the event, she saw you give him a present and she didn't know you even knew him), then they had a fight about you because he'd never told her about you, and she made him cut you off.
He's the jerk for not just telling his wife about you in advance. She's the jerk for jumping to conclusions when it sounds like it was harmless. But you're not the jerk for giving a friend a gift unless you had dubious purposes. It doesn't sound like you did at all." LadyMjolnir
---
12. AITJ For Wanting To Keep My Cat?
Pexels
"I am an 18-year-old whose parents are currently going through a divorce.
My dad wants to keep the two cats at his house, I will be staying mainly at my mother's house because it's closer to my work and school (high school) and she will have wifi for me to do schoolwork (and I'll admit playing videogames on).
I asked my dad a while back if I could keep the one cat that I have formed a close connection to and attachment with over the past few years. The cat has been with me through the experience of my dad being a heavy drinker, his recovery and sobriety journey, and my own mental health journey living with narcissistic, manipulative, and heavy-drinking parents.
This has led me to have my own mental health issues, and has become so close to me that we do practically everything together; with me at least until I move off for college (the place I'm going to has a freshman must live on campus policy). He replied firmly and a bit aggressively 'no' with the argument that separating the cats would be too traumatic for them (a friend has already pointed out the fact that he isn't considering the pain and trauma this whole experience is causing me but I digress).
A few days later, I asked him to just reconsider letting me keep him for only a few months, three now I think, and he said no and then proceeded to talk about how all he ever does is give up things for me, and more importantly (in his eyes), and my mother.
He then talked about how I treat him (my dad) like trash and walk all over him just like my mom does after he got sober. Neither of my parents has gotten along with each other and they haven't been the kindest to me or my brothers our whole lives, and they often do treat each other like trash, but for the most part, I do my best to remain level headed and hear both sides of their story and stay as unbiased as a third party as possible.
I do not think that I have EVER treated either of my parents like trash. After he said those things, I left and have been debating if I should look at my options for keeping my cat with me or if I'm being selfish and uncaring for the cat and him by wanting to keep my cat.
Recently I was informed of my options and that it is entirely possible for me to keep my cat should I choose to. I'm aware that my father will be upset and, with the way he holds grudges, might never want to talk to me for a long time if ever and I'm okay with that.
I have tried to be patient and compromise with him my whole life and I'm at the end of my rope. So, for my own conscience, am I the jerk?"
Another User Comments:
"NTJ – a similarish situation with my dog when I moved out I was worried to take her away from my parents' dog that they had been together for many years but her bond with me was much stronger than the dog and has had no issues. So if that cat does practically everything with you it might be sadder about losing you than its playmate. Also super sad when the child is the one having to be patient and compromising with the parent." themeganlodon
---
11. AITJ For Not Wanting To Attend To My Fiancé's Family Events?
Pexels
"I (23F) am back (previously from soon-to-be MIL not taking my medical info seriously). I recently attended Easter at my fiancé's (25M) grandmother's house. We not only got there early but we also helped with prepping, hiding eggs for the kids, and playing with the kids so the adults could have their adult fun since my fiancé and I have no children.
After a day that seemed fun and wholesome, I dropped my fiancé at home and I went back to my house (yes we don't live together due to finances being an issue).
The next day, my fiancé picks me up from the gym and he is annoyed with his mom. I asked what was wrong and he said point blank that his mom insulted me and my dad.
I asked what he meant and apparently, she feels some type of way about us. Me about my medical stuff and then she asked if my dad was on a certain side of politics. I became confused not understanding what she meant.
Apparently, she thinks because my dad is on the opposite side of politics than her, that he must be a jerk and that my mother had a good reason to have an affair.
I was fuming but hadn't said anything to her yet about it. I told my fiancé that was the final straw and I am uncomfortable with being around her so I did not want to attend future holidays with her around. He said he understood and did not plan to force me to go anymore.
I'm afraid his sister will think that I am controlling him which is not the case. He said it didn't matter because his sister and mom were weird. He said if it helped me feel better his dad fought with her and was on my side and asked her if that gave her a reason to have an affair with him as he is the same as my dad, fiancé, and I.
She had nothing to say other than, 'Well he seemed so nice when I met him'. I feel bad about it now because it could ruin some chances of my fiancé being able to spend time with the only other grandma he has… AITJ?"
Another User Comments:
"NTJ. That being said it will cause a divide in his family.
I've seen it with my brother. His wife doesn't get along with our mom and because of that they and their children are absent most holidays. It sucks. My sister, father, and I suffer because of their pettiness. My parents are getting older and are unable to do things that even 10 yrs ago would be simple tasks.
The time he has left with his family before their health declines are precious because he will never get it back. It's a hard road to travel whichever way you go. I hope it can be resolved before you guys miss out on too much." alice87453
Another User Comments:
"NTJ, but this will never go away and you really need to think about your future.
Your kids if you have any. Eventually, though he will miss his family and spend holidays with them, and eventually this will cause resentment.
Edit: also if finances are an issue already, how is that going to be any different in the future? Living together saves money." User
Another User Comments:
"Everyone sucks here.
if you already have this much of a problem with them, why are you marrying into this dumpster fire of a family in the first place? Your fiancé may be sweet as pie, but he seems to come with a lot of dysfunctional baggage… remember that these people raised him.
If you're still OK with marrying into this mess, because he's going LC/NC with these dysfunctional freaks, just know that there could still be some big potholes on the road ahead." cyberentomology
---
10. AITJ For Snapping At My Friend?
Pexels
"I made friends in November with a young woman a few years older than me, I'm in my early 20s and she's in her mids. My partner passed away about a month before and I'm in a new state for school with very little social life, especially since then. I knew she wasn't gonna be around all the time but it was still nice to know someone was nearby, and she was at first really supportive.
We'd watch TV, turn on some video games and play with her dog (sidebar: 10/10 great boy) usually, then I'd either go home or spend the night depending on what we'd agreed. I'd also ask did she need anything before I came. She'd always say no and it was sometimes frustrating because I felt like I was imposing by being there and not having contributed anything, as that's how I show that I appreciate someone for letting me into their home.
I only visited a handful of times because most times I'd ask if she was busy or didn't have energy. For a while, I left it alone and hoped maybe her schedule would free up soon. After so long I felt myself getting resentful that everything was always her way (only texting, never seeing one another) and that I hadn't physically seen her in weeks.
I was struggling with the lack of physical company in that my partner was gone and that someone who said they were my friend rarely ever had time for me. When I brought this up she said she 'wasn't going to apologize for being busy' and that she 'didn't really do physical (company) anyway.' I felt super abandoned and she told me I 'didn't appreciate her time she was giving me (via text)' and I lost it.
I snapped and said that I never said that her texts meant zero, I said that I missed her and hated being unable to see her. A screen 100% of the time in a friendship just doesn't cut it for me and it felt one-sided to never spend any time in person.
I even volunteered for her to come to my place because I thought she needed a break from hosting. Every time I tried to bring something over or run an errand I got told no so how else was I supposed to 'appreciate her'? I told her to go ahead and leave as she clearly wasn't trying to stick around, and she insisted she was but couldn't be what I needed.
It took a while of back and forth (over IG DMs, no less) but she finally gave up and said fine, she was done. Not like she was around much anyway.
She also told me that she felt like I was 'comparing' her to my deceased partner and that 'while she sympathized, it was trashy to say I missed her' when we hung out.
It was like she wanted to say I was missing her too much. She also said she felt she was just 'a consolation' because of my loss (she was not, and I never once said so.) Sometimes I'd have awful waves of sadness crash over me while we'd hang out. But I'd try my best to shake them.
Maybe it was the grief but I felt like she was talking down on someone I loved who was gone and couldn't defend themselves and that too made me see red.
So, AITJ for blowing up on an ex-friend?"
Another User Comments:
"YTJ, there was no need to blow up on your friend. I can understand the frustration but she has a right to her life.
If you feel she doesn't make enough time for you and you try to bring it up to create more time but she doesn't want to, that's ok. It just means y'all aren't very compatible friendship-wise. You can't force her to hang out with you. And it does sound like there's some projection here on your part though I can't be certain.
It just means it's time to move on. My condolences on your former partner. I wish you the best. But recognize when a friendship isn't good for you and when you aren't a good fit for them too." mind_like_the_ocean
Another User Comments:
"No jerks here. You're someone who needs a physically present friend, she's someone who doesn't need or can't have that.
You may just simply be incompatible.
I'm more like your ex-friend. I feel best at home, alone with my dog. I can go months and months without seeing friends and occasionally check in via text. That's just who I am. I don't know why I'm this way, but I make no apologies or excuses for it.
Some friendships can be maintained in the way we operate and some cannot.
Try branching out and finding community events or groups you can join that interest you. Go to a mixer of some sort." Thart85
Another User Comments:
"YTJ. You wanted something very different out of this relationship than she did. She was honest and told you that she preferred an online relationship. In response, you were increasingly pushy and aggressive, then went to full-on hostile when you couldn't find a way to make her see you in person. I am sorry that you lost your partner, but you need to listen to and respect others' boundaries." -SnowQueen-
---
9. AITJ For Crying On My Partner's Birthday?
Pexels
"Last month I booked a dinner reservation for tonight due to it being my partner's birthday. I later asked him what he wanted because we have been together for 4 years, so I have run out of gift ideas and he doesn't necessarily need anything. He told me he wanted a couple of indoor security cameras.
2 weeks go by, and I'm on Amazon and I see an Embark DNA and Health test. My partner's dog is getting older and he is worried about his health. So I purchased it, wrapped it up, and decided I wasn't going to spend the time researching which camera I should purchase him (he wanted some with specific features).
So tonight we went out to dinner, and the whole time he was worried about leaving at a certain time because he NEEDED to get home for a video game raid. After we ordered dessert, our waiter took maybe 15 minutes to bring out the cake so my partner started complaining.
He was still in a bad mood even though we left 10 minutes before we HAD to leave. I was slightly annoyed and I know he could tell based on my body language, but I didn't want to start a stupid argument on his birthday so I didn't say anything… Until he asked me about the security cameras.
I simply just said that I thought he liked his gift and that I might get him the cameras on a different occasion. His tone of voice became very argumentative and he said something along the lines of 'What?! You asked me what I wanted and then you got me something I didn't even ask for? What was the point in asking me for gift ideas then?' At this point I let my attitude let loose and I started yelling at him saying 'Wow, you sound so ungrateful, I got you something I thought you would like, and then spent 300 dollars on dinner and you are complaining? You are acting like a spoiled brat!'
We then started an argument, and I just started thinking how stupid it was, so I started crying.
Like ugly crying. Which he said that I was a jerk for ruining his birthday, and I somehow always have to make it all about me. AITJ?"
Another User Comments:
"NTJ. Your partner is such a jerk… he spent dinner pressed about his video game and not even living in the present. At this point, it's not even about the gift but about how he doesn't appreciate you.
You took the time and effort to get him a thoughtful gift, reserve dinner, and make sure he would be back for his game… and he doesn't seem to care. I really think you deserve better than this. 4 years is a long time, has he ever acted like this before? Anyways NTJ!" ZealousidealFault998
Another User Comments:
"YTJ.
You did make his birthday all about you.
You even asked what he wanted… then completely ignored that and got what you wanted to get him, despite knowing that's not what he wanted.
Doesn't sound like you asked him about dinner, since it seems he had other plans.
Then when he gets annoyed you completely ignored his wishes on his birthday…you start ugly crying in a restaurant.
Yup, YTJ." mynamecouldbesam
Another User Comments:
"NTJ. Asking for suggestions does not mean you will buy exactly that. You treated him to a very nice dinner and he planned a video game event knowing you were going out? And then got annoyed about being late even when you weren't running late? He is ungrateful. I get why you cried – being unappreciated for what you did, even though it was not exactly what he wanted, sucks. See the red flags. His reaction was also inappropriate and over the top." Canning-mama-1998
---
8. AITJ For Telling My Sister To Stop Telling People Her Life Story?
Pexels
"I (16M) have an older sister (18F), 'Jenny.' Our parents have business dinners with clients fairly often, and they sometimes take us along. It's usually pretty formal so I just smile and nod. Jenny, on the other hand, talks a lot. To the point where our parents will sometimes tell her afterward that she needs to be more respectful and let the adults speak.
Anyway, a few days ago, we went out for a meal with my parents and some new clients of theirs. They asked us (Jenny and me) a few questions about ourselves (school, friends, etc). I answered politely but tried to not be overly talkative or forward.
Jenny ended up speaking for AGES.
She kept bringing up stories, adding so much detail, and by the end of the meal my parents were clearly annoyed and their clients were not nearly as friendly as they had been when they first met us.
When we got home, Jenny and my parents got into an argument because of how much she was talking.
She said they had been specifically asking her questions and she was being friendly, but my parents were annoyed at how much she had spoken.
Jenny asked me what I thought and I told her honestly that people don't need to know her whole life story. She got annoyed at me and stormed off.
My parents told me I was being a little harsh and that I could have been less rude. We haven't really spoken since and I'm wondering if I did the right thing. So AITJ?"
Another User Comments:
"No jerks here. Jenny may indeed try to be friendly, but she hasn't realized that sometimes she says more things than intended.
This is not a bad thing necessarily, but many people tend to misunderstand the person and their intentions. While she was trying to make everyone feel at ease, the people probably prayed for her to stop talking.
I understand the clients because sometimes all that talking can wear you out.
Jenny needs to understand that clients do not care for such details, they are not your friends, and because of that, they will not feel interested to hear such stories.
And, that clients are there for your parents, not you or her.
Sometimes, being harsh or straightforward as I call it, does more harm than fixing the situation. What could be done here is to tell her that these people are not our friends so they are not interested in what we say at all, and it is also possible to damage the relationship your parents and their clients have.
Baby steps: next time you attend such a gathering, tell her as a challenge to keep the conversation light, just short answers and then give her some input on her talking. Be a team altogether, don't push her away, no matter her flaws." i_live_in_wonderland

Another User Comments:
"NTJ. She did ask how you felt but I do think there's always a kind way of sharing opinions.
You probably hurt her feelings. First off, I don't understand why your family would bring their kids to work dinners if they are supposed to be so formal and polite. I mean, 16-18 is still young, so If they want adult conversation, why bring their kids?
Second, I also have a hard time with people oversharing and wanting all the attention.
However, there might be an issue behind her behavior making her more self-centered. Making her seek attention from your parents? Either way, I don't think that you are the jerk. Idk if you guys are close, having a nice conversation could smooth things over." ZealousidealFault998
Another User Comments:
"Light 'everyone sucks here'.
If this is a recurring issue, I don't see why your parents continue to take you both on client dinners.
It makes no sense.
For your sister, she asked for an opinion and got an answer she didn't like. She's also been asked to keep her answers more concise and she hasn't. She ought to read the room better.
For you, I'm a bit suspicious of whether your account of how you responded is a balanced assessment.
Here, even though your parents agree with your point of view, they still found how you responded to be rude. This suggests the way you gave your answer was overly harsh. I could be wrong, but, given that they generally agree with you, it's odd your parents would believe your answer to be rude unless it actually was rude.
These are all very light offenses, but I think everyone can improve here." GopherDog22
---
7. AITJ For Telling My Friend To Stop Talking About His Great Life?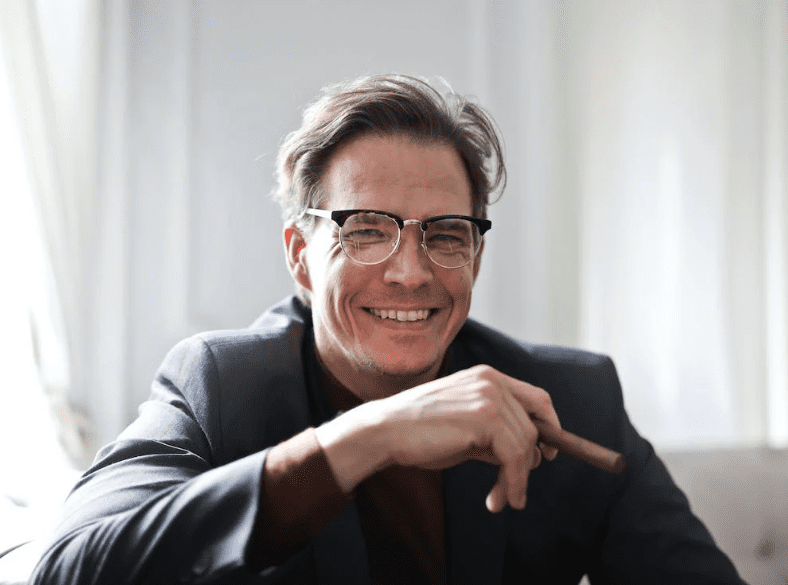 Pexels
"I (23f) have been best friends with my friend (24m) for upwards of eight years. I love him dearly and can't imagine my life without him by any means. Understand, that this feeling is not associated with bad feelings about him.
However, I have become completely irritated with this friend. Over the past year, my life has been significantly hard.
I traveled across the country for a super esteemed job in Boston. I was very excited about my move, and my job, but it's been terrible. I've experienced issues like a multiple-pest-infested apartment with an array of other problems, car crashes, a pregnant and chronically ill pet, and a 3-month pregnancy scare with someone who did not respect me whatsoever.
This is only the tip of the iceberg. On top of that, the loneliness of living alone has really deteriorated my mental health in ways I worry I won't recover from. I've begun to think the rest of my life will be nothing but hardship and loneliness.
My friend on the other hand hasn't had half the experience I have had.
I do know he experienced some really hard times. But, he's had an amazing time in his post-college experience. A great relationship, great accessibility, a high-paying job, and a huge community of friends. He deserves this and I'm happy he's gotten this experience.
I confided in him about a lot of the problems in my life.
It's been hard and he's given the best he could. But eventually, he started to find my situations comical and really didn't provide the comforting space he used to. I've laughed with him because laughing at losing moments does help at times. But besides him laughing, it's also become him ignoring my hard times.
I once sent him an audio because I had no one else to talk to about a mental breakdown, and he ignored it to talk about an event he was invited to.
My luck struck again, and my mother was admitted to the hospital for emergency surgery. We're awaiting a possible cancer diagnosis.
We hope that it's not, but you can't be sure. I have four younger siblings, three of which depend on her. Our father is terrible and I know if anything would happen to her, it would be a complete catastrophe. I'm emotionally traumatized, and in complete pain.
And yet somehow, my friend only asked a couple of comforting questions: 'Are you okay' and in response to the situation 'Oh my'.
He didn't call once I had arrived home. He sent a couple of open-ended text messages. No real concern behind his messages. And has had the mind to send pictures of shoes he bought, a group chat praising him, and his desires for a relationship. I want to know about his life, but it feels like he doesn't care about mine.
AITJ for telling my friend to shut up?"
Another User Comments:
"NTJ but be honest in what you can handle right now or not. Your friend may be a jerk himself or may simply not know how to handle being a support system, none of that makes it better. So instead of telling him to shut up, tell him what you need and what would really be helpful for you." QuitaQuites
Another User Comments:
"NTJ.
Once you hit about 22-25 your friendship groups change way more than you'd expect. Can't offer you advice but can relate. I had a very close group of friends and we had some really good times together. But I slowly realized that unless I initiated anything they forgot all about me.
Fast forward 15yrs and I've never replaced that group. I don't have close friends. Just casual friends… I do miss the good times we had, but I don't miss the disrespect. And I don't regret ditching them." Dear_Pay7221
Another User Comments:
"NTJ. Also, explain to him sometimes we don't need solutions to the problems but just to vent them.
Men tend to want to solve things. Also if you are having a hard time for 2 years, try to understand it's hard for someone to always listing to negative stories. I'm not saying it's your fault, I'm saying it's hard. Do you enjoy positive, non-problem-related time together where you are positive together? Finally, try to get some other friends to open up too. It helps dilute a bit and release some pressure. Good luck with your mum I hope it's all good?" Elfitine
---
6. AITJ For Not Wanting To Drink All Day With My Husband On His Birthday?
Pexels
"My (F32) husband (M38) used to be a party animal. He's toned down a lot since we got together and got married back in 2020. I love him dearly and he loves me but he has a problem with drinking. He goes through cycles where he stops drinking and then 'just has one' and soon he's back to wasting money on drinking again.
I've no room to talk because I used to drink right alongside him. And every now and then I'll drink but I've basically given it up because we cannot afford it and I hate how it makes me feel.
I'm writing this as I sit in my car right now so hopefully, I can explain myself well.
I am an introvert. Major introvert. I hate being at a restaurant for extended periods of time. One hour, one and a half tops. My husband can spend literally all day in one. I hate it.
His 38th birthday was a few days ago and today his brother wanted to take him out to eat.
The last time he did this, they literally spent all day in the big city going around eating and to bars. My husband texted me the whole time complaining that he just wanted to go home and was feeling bad but his brother kept dragging him places. He said he WAS NOT going to let this happen again today.
He wasn't going to drink so much he'd get stupid wasted, and he still had the stuff to do at home so after lunch we would pick up his boys and go home.
Well. It's currently 8:30 PM. We met at Twin Peaks at 2:30. I. Am. Miserable. I've told my husband repeatedly I want to go home.
I have stuff to do. But he keeps saying he never gets to do this and just wants me to come inside this other bar with him.
I'm done. I wanted to go home hours ago. I feel bad because his brother paid several hundred dollars for our food and drink (there were four of us at the restaurant, and they can drink a lot).
I feel like I'm a party pooper. My husband said he feels like a jerk for wanting to do this and I told him straight up how he promised me this wouldn't happen and he's doing exactly what he swore he wouldn't do.
We argued in my car and then he got huffy and said he's sorry he wanted to have a fun birthday and that his brother wanted to take him out and he's sorry he just wanted to enjoy it with his wife.
Then he shut the car door hard, not slammed, and walked inside this new bar.
I want to cry because for several hours I've wanted to go home and I can't because I'm on their ride and my husband is upset I don't want to sit at a bar and watch him drink even more and get even further wasted.
Ok, that last bit is my anger leaking out. But I am feeling guilty that he just wants to enjoy this time with his brother but I'm getting a migraine and no doubt his brother will want to spend another four hours here.
So AITJ for arguing and trying to make my husband get his brother to leave?"
Another User Comments:
"NTJ.
I'm glad you don't want to enable his behavior. I'm sad that his brother does, that he's not living up to his word, and is letting his drinking hurt you. I saw another comment saying to go home and get them an uber, and I think that's a good solution for the moment.
It'll get you out of there and keep them from driving under the influence.
I'm sorry you're in this situation. It may be his birthday, but that doesn't mean he should ignore your discomfort, which has been going on for hours. He could have gotten a friend or an uber himself if he felt bad. Instead, he's trying to make you stay even though you're miserable." Gallifreyaan
Another User Comments:
"NTJ. Pickling one's liver for a whole day is the mark of someone with a bit of a drinking problem or an immature jerk – or both." therearenosigns
---
5. AITJ For Not Washing My Hair Everyday?
Pexels
"I (15NB) keep having fights with my mom (49F) about washing my hair. My mom constantly tells me to wash my hair every day because I haven't washed it for 4 days, and I've done some research on how often to wash my hair (it's oily and bleached) I typically wash it every 4-5 days and if I go longer I either put shampoo in it and wait about 3 days then put conditioner and wait about 3-5 more days before putting in both and she says 'I don't know why you try to be nasty and dirty and to have unclean hair' because I don't wash it every day or should I say whenever she tells me to.
And she also has dry, fried/damaged hair from box dye bleach and has even told me that conditioner is bad for my hair. Am I doing anything wrong about washing my hair?"
Another User Comments:
"NTJ because it's your hair and your choice, but a couple of things to remember…
You're in the middle of puberty.
You're going to be more oily/sweaty/stinky than normal. Hair can build up those oils and get stinky fast. Your mom might be more sensitive to smells than you.
4-5 days is a long time to go without washing unless you have a specific hair type (I recommend what another user said and ask a professional salon artist for better advice).
Personally, I would say every 2-3 days to wash (no more often than every other day), and condition each time to make sure your bleached hair is hydrated or set aside one day a week to deep condition. Use dry shampoo to refresh in between as necessary." Razzberries91
Another User Comments:
"NTJ, it's bad for your hair to wash it every day, especially if you blow-dry.
My hair stylist was just talking about the horribly damaged hair she had seen resulting from washing and drying every day! Every 2-3 days is probably better than 4-5 if you have oily hair, though – the oil can trap dirt and pollutants and clog your pores. I recommend asking your stylist the next time you get a haircut – they'll know what is best for your specific hair, especially regarding the shampoo/conditioner altering you're doing.
Have your mother there with you so she can hear the answer from a professional." emeraldrina
Another User Comments:
"My first impulse was to write you this essay on the history of hair washing and explain to you that washing your hair every day is something that only began when showers became widespread – which realistically only happened in the 60s or so.
That's not even one human lifespan of daily bathing.
I was tempted to write you a full thesis on hair care and maintenance, explaining that daily shampooing strips away the natural oils in your hair and leaves your hair brittle, which is why it's healthier to wash your hair every 2-3 days.
But none of that actually matters. What matters is that you are a person, and your body is your own domain. You get to say what happens to it. That extends to your hair. If you want to wash your hair on your schedule, you are allowed to.
NTJ." diagnosedwolf
---
4. AITJ For Spending A Lot Of Time With My Partner?
Pexels
"I (18F) started hanging out with my partner (19M) in October during the 1st semester. He goes to a different college than me but we are in the same city, so during the 1st semester, I would go see him towards the end of Friday and come back on Saturday, sometimes Sunday.
My friends were fine w this but were already making jokes like 'if you start spending all your time at his school next semester I'm going to be so mad.'
Beginning of the 2nd semester, we got official. During the 2nd semester, I didn't have classes on Fridays so I would go see him after classes on Thursday (which ends at 3 pm) & I would come back to my college Tuesday afternoons.
Some weeks, I would leave Thursday night instead of right after my classes, and come back earlier on Tuesday. Some weeks, but not gonna lie, rarely, I would come back on Mondays.
My friends started to talk nonstop about how I never hung out with them anymore, even tho every time I came back, I would always immediately try to hang out w them even if I just wanted alone time (& sometimes they won't even make the effort to see me).
Anyways to fix this I decided I would see my bf one week on Thursday & the next on Friday. But I never ended up doing that. My friends were also complaining about how they've never actually hung out with him, so my partner and I decided he would come to my school during the day sometimes & we would all hang out w my friends together, which was also so I could hang out with them more.
But my friends continued complaining nonstop which whether they meant to or not made me feel really guilty just for wanting to spend time with him. Also, 2 of them also have partners & ALSO spend most of their time with them. The only difference is that their partners go to the same school as us and are friends with us so we hang out together sometimes, so it doesn't SEEM like they're 'ditching' their friends for their partners.
But once they got partners, I would still hang out w them individually but the 3 of us started hanging out together less, but I never gave them trouble for that.
So I just think it's unfair that no one ever gives them trouble for spending most of their time with their partners, but can't do the same for me.
Especially cuz I think that if my partner went to our school, my friends wouldn't give me half as much trouble. But I don't think it's right to expect me to spend less time w him just cuz he goes to a different school.
I recently asked my friend if I've been a bad friend & she said yes cuz I've chosen him over them, that I barely spend time with them and at our school anymore.
But she barely even spends time w our other friend when the two of them are literally on the same campus, & it's mostly also cuz she's with her partner most of the time. I also recently started to spend almost every weekday at my school but just go to my partner's at night.
My friend still won't shut up about how I'm never there anymore, how I haven't slept in my own dorm for so long, & I just don't think it's fair at all cuz I'm literally spending the days there.
So AITJ?"
Another User Comments:
"NTJ. You have a partner now. You're in love, and wanting to spend time with your partner is normal.
Your friends are missing you, but I would think they would understand. I'm not sure what they expect of you.
Honestly, you seem pretty stretched. School, friends, partner. That's a lot. You're trying your best to accommodate your friends, but they have to be accommodating too." Thart85
Another User Comments:
"I think you listed 5 different times you hang out with your partner several days in the week. Lol. That's totally fine but maybe dedicate a weekend to the friends. They are missing you since you have to travel and spend several nights away from the dorm." GiftCardGloria
---
3. AITJ For Wanting My Spouse To Help Me Clean The House?
Pexels
"My husband and I both work full time but I work from home and I watch our young children full time too. He pays the mortgage and bills but I pay for all other expenses, which works out to be about 65% of our respective paychecks. For the 6 years that we've lived together, I have consistently handled all dishes and laundry, and all deep cleaning.
He handles dinner but I do breakfast, lunch, and snacks for the kids every day.
This weekend I decided I'd had enough and asked him to pitch in. Instead of helping or offering an explanation, he went outside and 'cleaned the backyard' by pushing all our kid's toys and his stuff to line the walls and fence.
I brought it up again when he did come inside. Crickets no response. I brought it up again Sunday morning. No response. I deep-cleaned the kitchen and bathrooms and did 4 loads of laundry (including his) and 4 loads of dishes over the weekend. I asked him to handle our cat boxes and vacuuming.
Again no response.
I was so angry at the lack of help and communication that I decided to declutter and throw away anything that had been left out for over a month. I put a box of his stuff in the garage. When I cleaned the bathroom, I found this toy motorboat that I had tidied several times before.
Tossed it. As I was taking out the trash, he noticed and got mad. I put it aside but reiterated that if he will not help me clean then we need to have less stuff. Now he's saying he's going to throw out my stuff when it's in his way, which I'm assuming will be random and not clutter (he was referencing a decorative plate with candles.) AITJ for expecting help and communication?"
Another User Comments:
"NTJ.
Your husband is a huge jerk for treating his wife like his mom, cleaning lady, full-time babysitter…
Money seems to be pretty fair, but you take care of all chores, which should be the case between partners. Also, you have a normal job and also, a full-time job watching the kids, which is such a heavyweight.
The husband should understand that. And on top of that, he doesn't even answer you. I would lash out, even though throwing out his stuff might not be the best way of solving the problem.
If he thinks you should do everything, how would he like a taste of his own medicine? He can do his own laundry, dishes, deep cleaning, and watching the kids.
He can prepare the snacks and make lunch.
I would say find a new husband that appreciates you and helps out like a normal person, but life really isn't always that easy." ZealousidealFault998
Another User Comments:
"Honestly, this is such a common problem that I might lose all faith in humanity. Please sit him down and tell him if he doesn't do these chores then you're not going to do his part of them, he wants dishes, then he can clean them, run out of clean clothes, and do his own laundry.
You are working full time, looking after children full time, and maintaining a household full time. Write him a list of things you do and pointedly (telling him to not speak until you're finished explaining) explain the list. Ask him what he does and how it equates. Ask him what being equal in your partnership means to him.
What does sharing cleaning look like to him? Ask him if your list looks fair, ask him what he does, and make his list. Compare them with him. Explain that he is NOT picking up his share of the work, that he NEEDS to do this because he is a FULLY FUNCTIONING adult and he knows how to do these chores and if he isn't helping then he is hindering.
This is going to take a very serious convo, and you could potentially try to swap roles with him for a week. (Could you?) Tell him he can do all your chores one week and you'll do his and then he can review if he thinks it's fair and if he does then he can keep those chores." Chickpeasquash
Another User Comments:
"NTJ but if you want his help, you can't tell him how to do it or what's clean enough. Different people have different standards and while you might want the dishes done 4 times in a weekend, he might not mind leaving them in the sink and doing them all at once. While you might want every surface clear, he might not mind a little clutter." Restin_in_Pizza
---
2. AITJ For Not Paying A Month Of Rent?
Pexels
"Halfway through 2021, I (20f) moved from my hometown to a city. My stay at the apartment was short but I managed to build an incredible friendship with my roommate (21f).
The issue started when the health crisis began to get worse in my country for the first time, cases were skyrocketing and I was trapped away in a different state from my family.
There were state rules put into place which meant that if I wanted to go home for a visit I wouldn't be allowed back into the state where I was living. I ended up making the difficult decision to move back to my hometown to be with my family.
This is where issues come into place, keep in mind I'm young and this was the first time I ever moved out so I probably/definitely made some mistakes with the lease but it's okay (we live and we learn).
Mistake number one! I started paying rent before I was on the lease.
Mistake number two! When I moved in, my roommate's old roommate wouldn't sign the documents to move out so it made it confusing.
Mistake number three! When I was put on a lease we asked the real estate agent to put us on a 6-month lease but she put us on a month-to-month temporary lease.
No idea why.
Mistake number four! I'm bad with confrontation and I made agreements that then messed me up later.
My roommate and I had an agreement that I would move in for 6 months to start off. I started to count that from the month I started paying rent which was April (I moved in May).
I moved out at the end of August. Now because we aren't on a lease that ends at any particular time it made it difficult since we had to come up with a plan ourselves.
I told my roommate that I was moving out and said that we need to find another roommate quite quickly because I didn't have a lot of money.
I also said my absolute last payment would be in December. Anyway, it got to the November rent and I had to use the last of my moolah for that. I was looking for a job but we were in the middle of the health crisis which made it hard.
I texted her and she was obviously upset with me as I had agreed to pay till December but I felt like she wasn't looking for a new roommate and she kept saying that her partner might be moving in January.
It felt like she was using me but I don't know. I didn't end up paying December rent and stopped paying rent after that (she got a new roommate in January).
I'm trying to salvage our friendship and I want to know if I'm the jerk so I can figure out how to fix this if I am."
Another User Comments:
"YTJ if you said you would pay thru December and her new person moved in in January you should have paid Dec.
It would have been better for you to tell her no from the beginning so she wouldn't count on your $. Plus she probably could have gotten some rent assistance though.
Even if you are not on a lease if you're living with someone who depends on your rent you have to give a month's notice or YWBTJ.
I have lived with friends and when I found a new place I would tell them I can move as soon as possible OR next month if they need the rent, or I tell them I am going to look before I do and ask them if they need a whole month's notice." User
Another User Comments:
"YTJ, sort of in my book.
You agreed to pay till a certain time and you didn't, that is the short version.
However, you paid rent for a place you didn't even live at for 3 months. This should have been enough time to find a roommate and your friend to come up with a plan. I will say from the limited information that it sounds like she saw this as a good chance to have the place to herself for 4 months and is more upset that she didn't plan for anything sooner." flock_of_penguins
---
1. AITJ For Not Babysitting My Brother?
Pexels
"So I (19f) am currently in college getting an ornithology degree and I'm absolutely swamped. My parents don't really take my school seriously, because they think 'nobody actually cares about birds except crazy old ladies'. Now, my brother (31m) has a 4yo with his partner. That's fine, and I like my niece and I'm fine with hanging out with her.
The issue, though, is that he recently lost his job and he and his partner moved in with me. Which is fine, I'm always good at helping the family out. But they've started expecting me to watch their daughter all the time (because 'you don't even have to leave the house, it's not a big deal').
Like, all the time. I'm fine with babysitting her once in a while, but they've started asking me to watch her while they know I'm in classes or at work.
So today, my brother asked me to babysit her again, by texting me while I was at work. I was annoyed and tired and I will admit I sent a text back that was quite rude – I called them both lazy and said they must be idiots if they couldn't care for their own kid for one day.
Then I turned off my phone for the rest of the day. When I got home, I was going to study for a quiz I have tomorrow. But as soon as I stepped in the door I saw the place was trashed.
Now, my apartment isn't very big, but I make sure to keep it clean and well-organized and this mess was definitely not mine.
My brother and his partner were out somewhere, as was their daughter, and I decided I was done dealing with them. I picked up all of their stuff, boxed it up, and put it in the hallway, then studied and ate dinner. At around midnight, they came back and started yelling at me the second they opened the door.
I got up, kicked them out, and turned my phone off. But I turned it back on 20 minutes or so ago to talk to my friends and I'm getting spammed by my family with messages calling me selfish, a jerk, etc., and I'm starting to feel really guilty. AITJ?"
Another User Comments:
"NTJ.
They are both unemployed and asking the sole breadwinner to skip work (risking unemployment, and THEIR HOUSING) in addition to dropping out of school in order to babysit while they… Do what, exactly?
If your brother wanted free housing, he shouldn't have destroyed his free house. Destroying things means you lose access to those things, that's hardly an unforeseen consequence.
Anyone who has had a temper tantrum as a toddler has learned this. It sucks he hasn't but that's hardly your responsibility.
Do NOT feel guilty. Unless all those family members are offering to take them in, they are raging hypocrites whose opinions on this matter should be ignored. I'm petty but I would thank them all in a group message for their generosity and willingness to provide not only their input but their homes and income to provide indefinite housing for your brother's family.
Lay the compliments on thick. Anyone offering that kind of support must be a saint." weeepingwillow
Another User Comments:
"YTJ, not for wanting your own time and space. You didn't have kids so you don't need to be worried about kids. However, kicking them out without warning with a child is kind of a jerk move you could've at least given them a day or two to sort their affairs." AdPsychological8503
Another User Comments:
"NTJ! Studying at uni is a full-time activity! They have two adults to one child yet still regularly demand you take care of their kid.
Lol, they are lazy! Your bro is 31, has a partner and a kid yet needs to live with you? Screw these people. They don't consider your degree and your side job as work and they trashed your house when you told them you were fed up with them dumping their kid on you.
NEVER help these people out again. They are disrespectful, ungrateful, and can't be trusted in your property/around your belongings. It's really beyond me how you can have two adults who can work yet have no means to rent their own place. The child is old enough for daycare or school so doesn't require 24/7 care from a parent.
They should both be working, in shifts if daycare is unaffordable if they need moolah that bad." Wonderful_Ad968
Another User Comments:
"Mmm I'm gonna go with YTJ.
You really just threw out your brother and his family? Why didn't you set boundaries when they first moved in? If you always accepted to babysit AFTER they asked then why out of the blue did you treat them like trash? You could've just said no. The fact that they even ask beforehand tells me that they would've been fine with you saying no…
It sounds like you have some growing up to do if the way you deal with things is to be rude to people and then turn off your phone." QuitProfessional5437
---
If we put ourselves in their position, perhaps we can understand how discouraging it is to learn that others believe you are a jerk. Now, you decide who you believe to be the jerk! Upvote, downvote, and comment on your favorite stories by signing up for a Metaspoon account. Click Log In at the top right corner of this page to get started. (Note: Some stories have been shortened and modified for our audiences)