People Wrestle with Ethical Dilemmas in These "Am I A Jerk?" Stories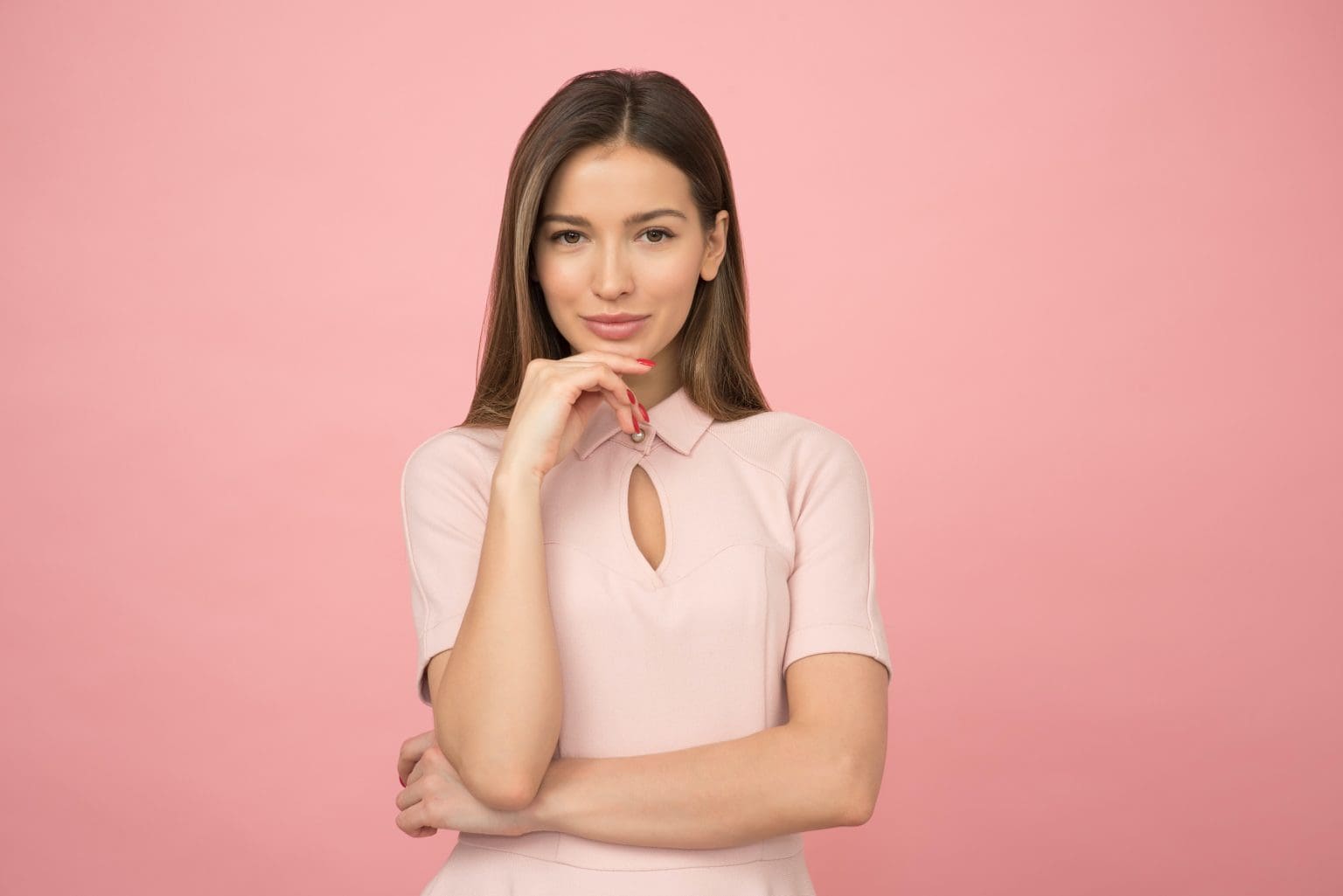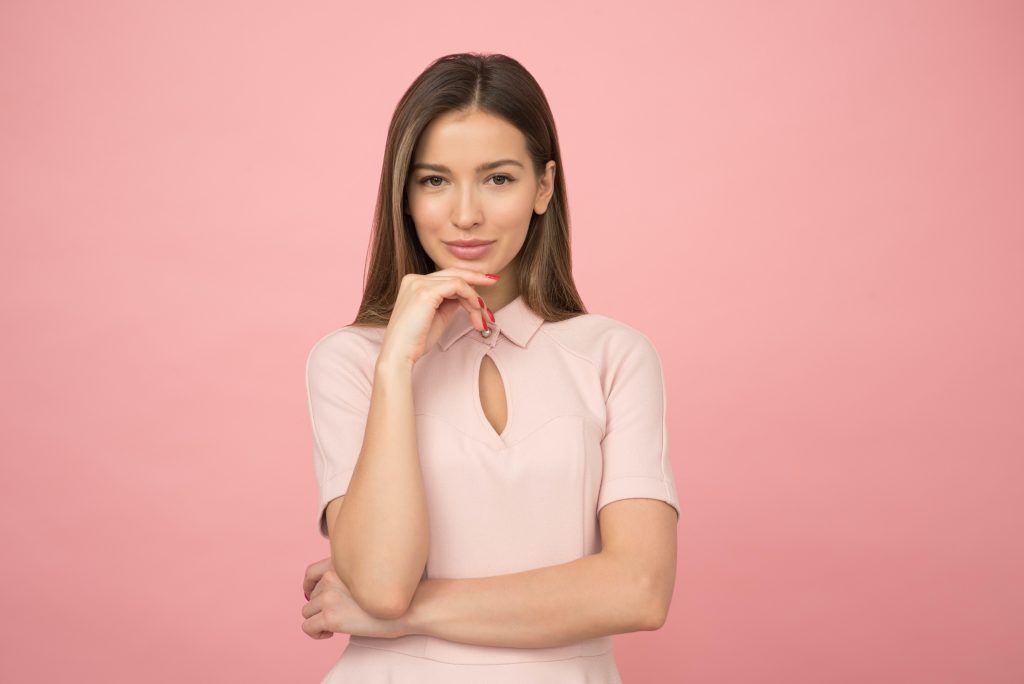 Pexels
Navigating life's tricky situations can be a minefield of guilt, confusion, and self-doubt. In this riveting article, we dive into real-life stories that will have you questioning your own judgment. From gym etiquette and concert seat dilemmas to privacy issues and complicated family dynamics, these tales will make you question the moral judgement of the people around you. Tell us who you think the jerks are as you read further. AITJ = Am I the jerk? NTJ = Not the jerk WIBTJ = Would I be the jerk? YTJ = You're the jerk
32. AITJ For Refusing To Babysit My Brother So I Can Attend Basketball Practice?
QI
"I(15f) have been a part of my school's basketball team since I was 8 years old. I very much enjoy it and am very close to my team, they make up most of my friend group.
We have morning practice for two hours every day, and my dad drops me off on his way to work (you can only get your driver's license at 18 here). If he doesn't have the time, either my teammate's parents pick me up, I get a ride or I use public transport. I live maybe 4 miles from my school so it isn't that far, I have bicycled there before but my parents have made it clear that that isn't an option as they're worried about my safety.
I usually come back from school, pick up my little brother(10) from his school bus (100 metres from the house), make him a little something to eat, make sure he eats it, sit him down and wrangle him into doing his homework, get berated if he doesn't finish it or if he starts playing Minecraft the second I take my eyes off of him etc. This only lasts for ~2 hours and then I spend maybe the next 3-4 hours studying + go to the gym for an hour, since my courseload is pretty heavy.
Unfortunately, our coach recently resigned to take a break for his health, so now we have a new coach. Two new coaches, and practice has been shifted to an after school affair— which is in my opinion practical since the school will provide transport for us. And yes I talked to the faculty and they said practice is mandatory, and can't be rescheduled. I told my parents this and was hoping maybe they could work something out since I really don't want to leave the team but their answer was a firm no.
My mother works from home, by the way and she's in the library the whole time after I come back from school and returns at 6 to take over, as right now she's studying and taking a break from work so I was counting on that to support my argument but my parents said I needed to step up as an older sister.
The problem is that I've been doing this since I was 9. It's basically my only chore since we have domestic help that does pretty much everything. I admit I lost my cool and told them my little brother was older than I was when I was stuck with this responsibility and that he still has people babying him and zero responsibilities so it felt like favoritism.
They immediately started on how I'm 'more responsible' and how they trust me to be there and help them out. I straight up said that I'd had enough and that I wouldn't be looking after him anymore, whether or not they let me go to practice. They got angry and called me selfish and ungrateful as they've taken time out to drop me off every morning for 7 years.
AITJ?"
Another User Comments:
"NTJ, coming from someone who was in your position it sucks. You miss out on a lot of things your friends do because they will do it without you. Then, when they get older you start to put opinions in on how to raise them and then you get "you're not their parent" even though you spend more time with them than your parents.
They signed up to have a kid, and by default made you a sibling (not a 3rd parent) enjoy your youth because life is a lot different when you get older. Good luck" AlarmedAlternative90
Another User Comments:
"NTJ. You're not the parent. They are. Your little brother is not supposed to be your responsibility. Enough with the parentification, you're allowed to have a life too.
>They got angry and called me selfish and ungrateful as they've taken time out to drop me off every morning for 7 years. That's their EFFIN JOB. Stand your grounds, this is ridiculous. You're NOT a parent, you're their kid too." Champi_Feuille
---
31. AITJ For Asking My Family For A Ride Multiple Times?
QI
"I (17F) had a very important orientation on Wednesday. I currently do not drive but I am working 2 jobs to save for a car and have been studying for my permit test. I have a rather large family and reached out to them via group chat to see if anyone could take me. My mom couldn't because she recently got a new job and she can't take any days off for the first 90 days or she gets flagged. The first time I asked no one responded, however they responded to other things said in the chat.
The 2nd time I asked only my grandma responded (still many people left in the chat) the third and final time I asked I was blown up on by my grandma and uncle. My mom and grandma recently had a falling out and are no contact right now and for some reason she started targeting my mom and then me.
My mom saw what was happening and texted that I'd get there and that was that. My grandma then responds asking why I even said anything if I was gonna get there. I apologized and said that I didn't know I'd have no ride. My uncle called me on the phone berating me for not being able to drive and told me to stop relying on the family.
The next day I text my other uncle (21M) telling him not to give me a ride to our friends birthday the next day because I don't want to have to rely on him for a ride and he blew up on me. Telling me I'm ungrateful and they do everything for me and the one time they can't help me I get all mad.
(I wasn't mad, just hurt by the lashing out) I expressed that I wasn't mad and if that's how they feel I could rather not speak to them for the time being. And haven't since.
My uncle and I are in the same friend group which has resulted in me not being able to be in the group anymore.
He told me that he just allows me to hang out with his friends. So AITJ?"
Another User Comments:
"NTJ- It might be different if they got annoyed because you were spamming the same question in an otherwise quiet group chat. Sometimes people take a bit to respond, have to figure out schedules, etc. However, they were clearly ignoring your question and it also seems like they lashed out due to other family drama.
You're a teen and should be able to rely on your family to help you out in these situations and you shouldn't take any heat for inter-family conflicts that have nothing to do with you. You deserve an apology at the very least. Get your license and a car and as soon as you can." jotyleon
Another User Comments:
"NTJ. What a lot of drama for asking for a ride. Keep focusing on your own future and be aware that when you are successful they will all be wanting something from you, that you aren't obligated to offer." Antelope_31
---
30. AITJ For Wanting To Stay Till The End Of A Concert Despite Friends Wanting To Leave Early?
QI
"Me and my friends went to a concert by my favourite band, and around 3/4 way through they all wanted to leave because they were tired and it was going to take us 2 hours to get home. The concert ended at around 11:15pm. I understand that we were going to get home very late but we knew this in advance.
I wanted to stay till the end of the concert. Because 4 of 5 of us wanted to go home they called me selfish for making them all wait for me. I think it's selfish of them to ask me to leave a concert that I've been waiting to see for almost a year. I was the one who invited them to come with me to the concert.
We paid $100 for each ticket so I expected to stay for the whole concert.
For more context I had a bit to drink and ended up having the best night of my life. None of them seemed to be enjoying the concert because they only knew a few of the songs so they wanted to leave.
I wanted to stay and hear every song. I don't think it's fair for them to have come with me just to ask me to leave before it ended. I think if they didn't want to stay they shouldn't have came.
Am I the jerk?"
Another User Comments:
"NTJ. You just discovered that you have a different concert style than these friends.
Some people want to stay at events until the very last second and some don't. If you go to a concert with them again plan accordingly—plan on driving yourself, taking an Uber, or going with at least one other person who will want to stay until the end and ride with that person." ImpressionAcademic
Another User Comments:
"NTJ. If I paid $100 for a ticket (and I have on more than one occasion) I sure am staying for the whole thing and getting my money's worth. Plus you were the driver. If they were that tired and bored, they should've coughed up money and gotten an Uber home." Admirable_Scale_5075
Another User Comments:
"NTJ. It's your concert, and you paid good money for it. If they couldn't handle staying till the end, maybe they shouldn't have tagged along in the first place. It's not like they were getting their money's worth with their lack of enthusiasm. You deserved to soak in every song and have the time of your life.
They're the selfish ones for trying to ruin your experience." Harold_Pineapple
---
29. AITJ For Not Disclosing Salary Range When Recommending a Job to Peers?
QI
"I just learned of a job opening in my engineering discipline I'm not interested in and so I passed it along to chatrooms with people I know that could be fit, old folks from uni.
I know about the salary range (which is good) but I chose to not include it when talking to people because I wanted to make sure they had at least a minimum of affinity. They are spread across many different subfields and this is just one of them, not a very popular one in fact.
In the end it's also my responsibility ensuring that this person can be a reasonable match to the job as a whole, otherwise I feel like a clown being a bridge to something that doesn't make sense. Now people are low-key grilling me for being mysterious about it, especially after I just mentioned that the range is "good" but didn't give any numbers.
Am I the jerk in this? Funny enough, their interest went from "this is a boring role" to "HEY GIVE ME DETAILS" just by me mentioning the "good range" part."
Another User Comments:
"YTJ People want to know if the job they are applying for is worth their time in terms of the potential salary.
Intentionally hiding that from them is a not nice move. Like, people care about money when it comes to their job. Duh. >It's also my responsibility ensuring that this person can be a reasonable match to the job as a whole, otherwise I feel like a clown being a bridge to something that doesn't make sense No it's not.
You aren't the hiring manager for this position. It sounds like you don't even work for the company that is hiring. It is not your responsibility to gatekeep interested applicants by withholding salary info. ETA: Unless I am misunderstanding – you don't mention working for the company or having a role in the hiring decisions.
Just that it's a role you have learned about that you aren't interested in." andromache97
Another User Comments:
"YTJ. Compensation is a key piece of information. Your idea of a "good" salary is subjective, and people need to make that determination for themselves. Applying/interviewing for jobs is time-consuming, and wasting time on jobs that don't fit (because of salary or other reasons) just doesn't make sense.
I wouldn't even bother applying for a job that didn't list the salary. I understand you wanting to cut out inappropriate applicants, but isn't that what the application and interview process are for?" GodlessGoddess1968
---
28. AITJ For Not Giving My Partner More Money For Her Graduation Gift?
QI
"My partner graduated from culinary school yesterday and in the weeks leading up to her graduation, she been dropping hints of wanting me to give her a monetary gift. I was already going to give her something anyway so it was rather annoying that she put this silent pressure on me.
I just paid some bills and rent is coming up so I gave her $60 in a card for a gift.
She called me today and basically yelled at me for not giving her at LEAST $300. Saying that as her man, she expected me to give her money to support her in her time of need. She needs a new laptop and wants to take computer training classes to make her more marketable to employers so she had her heart set on me funding all this.
I simply did not have the extra money but she called me a jerk and not a real man just because I chose groceries over her. I understand her predicament (she's unemployed and in debt) but how am supposed to help her with something I don't have? Am I really a jerk over this?"
Another User Comments:
"NTJ I would say the typical amount to give someone is $60-$500 for a college/secondary school (not high school) graduation. Obviously she's materialistic. You gave her what you could and what you could afford. You used most of your money for rent and bills not other things that are not necessary. If she really cares about you it wouldn't matter how much you give her." iluvmyself65
Another User Comments:
"She finished culinary school. Why would she want to make herself more marketable for employers by taking computer classes. Last time I checked kitchen staff use kitchen appliances, cutlery and a stove to market themselves. NTJ. Your partner doesn't deserve anything for her spoiled behavior." Karammel
Another User Comments:
"NTJ at all.
It's presumptuous and entitled of her to expect a gift at all–gifts are tokens of acknowledgment or celebrations, they are not requirements. Then to imply she wants money, which you gave her, is rude. Then to say you aren't manly enough because your gift doesn't cover her expenses when she is unemployed? Nope. Just nope.
Find a girl who is appreciative, because nothing will ever be enough for this one." Sandi375
---
27. AITJ For Not Texting My Fiancée About My Exact Location While I Was Out With Coworkers?
QI
"I (25f) got invited to hangout at a coworkers house last night after work (there were 5 of us total all coworkers) as soon as I was invited I texted my fiancee (28m) (we've been together for 5 yrs) and told him where I would be and who I would be with.
He was kind of unhappy that it was so last minute and that I wouldn't see him before he went to bed. (He goes to bed at 6pm and I don't get home from work until at least 6:30pm) I explained that it was last minute and he said it was fine but not to be gone forever.
(There was no predetermined "curfew")
I had hung out with this group a couple weeks prior and the issue at the time was that I didn't text him when I was on my way home, update him while I was hanging out, and didn't tell him exactly where the coworker lived.
This time I didn't text him while I was there since it was past 7 and he explicitly said he "would not read another message" until I got home and he would be asleep anyways.
But, I did text him when I was on my way home and I got home at 11:00pm.
Now he is upset that I didn't text him while I was there to tell him what I was doing and that he didn't know where I was exactly despite knowing where this coworker lives and having been there before.
AITJ?"
Another User Comments:
"NTJ You were going out with co-workers. He can assume you are someone near where you work. You aren't a child who needs to report her position to him whenever it changes." RsHoneyBadger
Another User Comments:
"NTJ. So if you were at the party and decided to go to the store would you need to send him that address?
And then the address of the next store if the first store didn't have the item you needed? I'm only asking because of his need to know exactly where you are. The fact that you are supposed to update him while you're there is ridiculous too. I totally get the letting him know when you're leaving thing.
He needs to relax or you need to refuse because constant updates will eventually turn into asking for permission, if it isn't already there and you don't even realize it." Pauscha580
---
26. AITJ For Refusing To Join A Family Vacation To Bond With My Half-Sister?
QI
"So my dad has my sister (23f), my brother (21m) and me (18f) with our mom. They divorced when we were young because he wasn't very good to her. About four years ago he got married again and 2 years ago he and his wife had a daughter together.
It bothers my dad (and his wife to an extent) that we are not all about their daughter and that we act like she's different to us. She's so much younger which is a part of everything but the main thing is he wants us to be invested in her as much as we are with each other.
He wants us to be those much older siblings who don't want to miss out on much. But none of us feel that way.
She got a small surgery recently and dad was so upset that none of us insisted on being at the hospital with them. It was not a serious surgery at all and she was home the same day.
But it weighed on dad that none of us were like "out of my way, we need to be there!!"
So my siblings and I have this sibling trip planned that sort of coincides with celebrating me graduating high school. Dad heard about it and proposed a change of plans to us. He wanted to pay for all of us (the three of us, dad, his wife and their daughter) to go to Disney or Universal for a week and that we could spend time with our half sister as well and have sibling time with all true siblings, not just us older three.
My siblings were all auto no's but I couldn't reply straight away so dad thought he had a chance (when I say I couldn't reply, I mean the app on my phone was being weird) and he was then messaging me alone and saying how it would be a good thing and how we'd have those memories forever and if we could make a tradition of it and she (half sister) would always know her big siblings enjoyed having her around.
When I could reply I did and turned down the offer as well.
Dad is upset and said it's not every day kids our age get the offer for a vacation paid for by parents and even offered spending money. He said it's like we're determined to make it clear our half sister is not wanted and we'll be the reason we're not close as she gets older, not the age gap and not him or his wife.
He told me I was acting like a kid and not like a new adult.
AITJ?"
Another User Comments:
"NTJ I understand that he's desperate to bring all his kids together but with the huge difference in ages, I don't think he's being realistic. And not realistic about what place this very tiny child holds in your lives and priorities either.
He seems to think that offering to pay entitles him to railroad you into his desired trip but this is your trip first and foremost and you are not obliged to change the nature of it so drastically. I might offer a separate weekend-only thing, something more local and constrained, where the you and your full siblings get to spend a little time with you half-sibling.
But I don't think any of you are being unreasonable to say no thanks to his offer. He is trying to force bonds that simply can't be forced in that way." YouSayWotNow
Another User Comments:
"Your dad has unrealistic expectations I think. What in the world do his adult children have in common with his toddler child, and why would he think that your previously planned trip would be made better by adding his toddler to it?
NTJ" curly_lox
Another User Comments:
"NTJ. My husband was born when his next older sister was 16….he was a menopause baby. I'm the oldest of 4 bio, half, and a step. Your reasons are valid!!! Dad cannot build a new fantasy family using money. Everyone will end up resenting all of it. He's doing nobody any favors and you are better off just saying so.
Dad needs to grow up." User
---
25. AITJ For Kicking My Brother-In-Law Out Of My Wedding For Wearing A Hot Pink Dress?
QI
"I (27F) got married to my husband (29M) last weekend. We spent months planning it and we were really excited because we had managed to rent our dream venue, find a perfect bakery for the cake and gorgeous decoration.
We went with a fairytale aesthetic and most of our decoration was a dark green/ wood toned.
For the bridal party, we chose a few fairly affordable dresses that fit the theme (each about $100) and I asked each of my bridesmaids to buy one for themselves (but clarified that if any of them was struggling financially, I'd cover the cost of the dress).
A few weeks ago, my husband's brother (24M), who is one of the groomsmen, asked me whether he could wear a dress to the wedding as well.
I knew that he liked expressing himself through fashion, so I told him to go ahead and sent him the same selection of dresses my bridesmaids had been given.
Apart from thanking me, I didn't hear back from him about the dress situation, so I just assumed that there were no problems.
However, the day of the wedding, he showed up in a pink dress.
Not a muted rosé, but a hot pink, walking highlighter-esque.
I asked him what on earth he was wearing and he told me that I had given him permission to wear a dress. I had, but I was expecting him to pick from my pre-chosen selection and I had very clearly communicated that. He just shrugged, saying he hadn't liked any of those dresses.
At that point, I was nothing but stressed and trying to hold back angry tears. Even after my husband had tried talking to him, he insisted on wearing that dress and I set an ultimatum for him to either go change (my husband had a spare suit at the venue) or get out.
He told me calm down because "bridezilla didn't look good on me" and I just yelled at him go go change or I'd kick him out myself.
He seemed surprised at my outburst and with an annoyed huff, he went to get changed into my husband's suit.
Apart from that incident, the evening was lovely and except for the ceremony, my husband tried keeping his brother as far away from me as possible.
I've had time to think about the situation and I'm starting to think I might've overreacted a bit and shouldn't have been as rude.
Both my husband and my bridesmaids think that I had every right to be angry, but my BIL hasn't talked to any of us since the wedding and my brother received some calls from his family about how he shouldn't have let me talk like that to his brother."
Another User Comments:
"NTJ You were accommodating and communicated in advance your expectations.
BIL tried to sandbag you at the last minute and expected you to just let his Jerk behavior slide – he should have talked to you before the event about the dress options and would have if he was acting in good faith. You stood up for yourself. Kudos to you and to your husband for backing you." bananafish271
Another User Comments:
"NTJ Bridal parties generally dress in a way that the party matches. You explained what dress everyone would wear. Going with hot pink shows your BIL was trying to stand out and get attention. That's not appropriate on someone else's big day." swikimon001
Another User Comments:
"NTJ. You made an attempt to be accommodating and your BIL spat in your face because of it.
Your reaction was understandable given the circumstances. I am guessing from the family's reaction that BIL is the golden child or they are afraid of offending him for whatever reason. It was his choice to do what he wanted on your and your now husband's day." CapsFan1066
---
24. AITJ For Telling My Partner's Mom To Stop Rushing Our Relationship?
QI
"25F here. I have been seeing my partner since 6 months now. We studied at university together and even though I wanted to move back to my home country, I chose to stay with him and find a job. Everything was going great until he told his parents about us sometime back.
The first time I spoke to his mom, she basically was ranting to me for 30 mins straight that we should get married as soon as possible. I didn't want to be rude or create a scene. So I gently tried to tell her that I'm trying to find a job first and focus on my career for a bit.
I told my partner later that I didn't appreciate her asking us to rush things (we had only been together for 6 months and I'm just 25!). He spoke to his parents and said that it wont happen again.
The next time his mom spoke to me on call. It was the same nonsense. This time telling me to have kids soon too.
A short while later, they were visiting us. And I basically told her that I didn't like a few things she mentioned to me over call the last time. She became really hyper and said that it is normal for parents to get involved in their kids lives, marriage and babies. I basically said that in that case, she should talk to her son about it and not me since I'm not her child.
My partner gave me a lot of grief later for saying that to his mom. He said that 'this is how his mom is' and 'this is how things are' and if I want to be with him then I need to learn to ignore whatever his mom says. Cause afterall, it wasn't like she was tying my hands and getting me married forcefully.
AITJ?"
Another User Comments:
"Red flag, red flag, red flag. Thank your lucky stars he hasn't gotten you pregnant or you would be tied to mamas boy for decades. A fellow that will not defend you to his intrusive mama-he sees nothing wrong with her. It's just the way she is, so suck it up and get used to it.
Do you wanna get used to it? NTJ" YouthNAsia63
Another User Comments:
"NTJ – your issue isn't his mother, it is how he behaves around his mother. He won't stand up to her, and that is the problem. The fact he is getting angry at you because you won't toe the line as behave in a way that placates her is really problematic.
read the infamous "Don't rock the boat" post about growing up around difficult people." AlternativeAd3652
Another User Comments:
"NTJ Come on. Yes as a parent you're probably involved in your kids life but telling his SO to have babies soon after 6 months of seeing each other is taking it too far. You also already set some boundaries with her and she chose to ignore them.
I don't think you should be pressured into these things and it's good that you told her already. Honestly your partner should've taken you side because the things she said were really inappropriate. Stay in your lane, lady. There's a high chance that this will happen a lot in the future if he's already making excuses for her behavior." Merlinia
---
23. AITJ For Changing The Font On My Coworker's Computer As A Prank?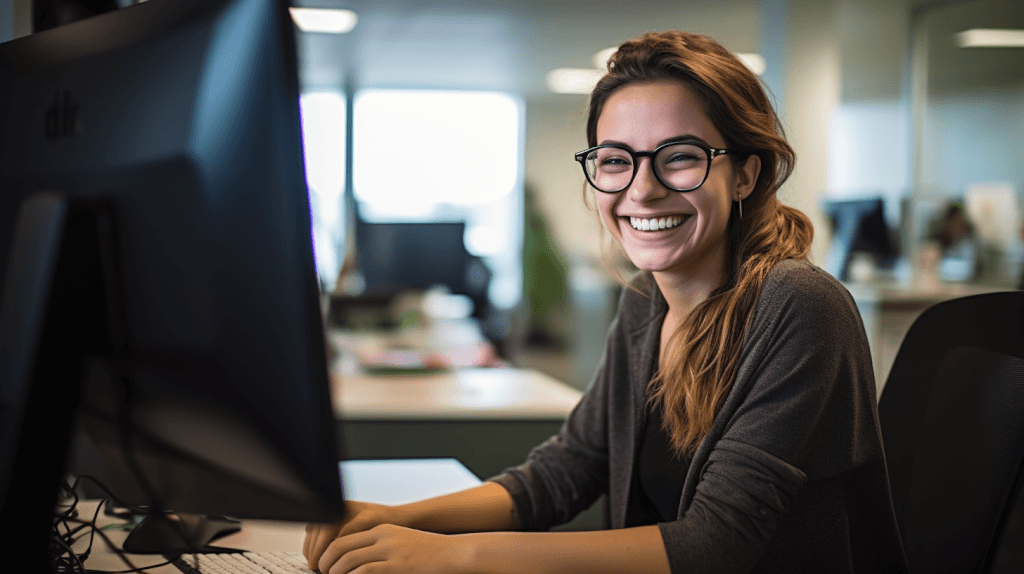 QI
"So, I (25F) work in a bustling office environment with a coworker, let's call her Sarah (30F). Sarah has this peculiar habit of leaving her computer unlocked and unattended whenever she steps away, be it for a quick bathroom break or a coffee run. Now, I've always considered myself a bit of a prankster, and an opportunity to pull off a harmless office prank presented itself.
One fateful afternoon, I noticed Sarah had stepped away from her desk once again without locking her computer. An idea struck me, and mischievous intentions took over. I couldn't resist the temptation to give her a light-hearted surprise. With a sly grin, I quickly changed the font on her computer to the infamous Comic Sans, thinking it would bring a momentary chuckle when she returned.
Fast forward a couple of hours, and Sarah discovered what I had done. To my surprise, instead of finding it amusing, she was absolutely livid. She stormed over to my desk, berating me for invading her privacy and tampering with her personal space. She claimed that I had crossed a line and violated her trust. I was taken aback by her extreme reaction, as I genuinely believed it was just a harmless prank.
Now, I'm left questioning myself: Am I the jerk for changing the font on her computer? On one hand, I intended it to be a lighthearted joke, something to bring a momentary smile to her face. On the other hand, I can understand how she might feel violated and invaded. Should I have respected her personal space and refrained from tampering with her belongings, even if it seemed harmless at the time?"
Another User Comments:
"YTJ, yeah. Most pranksters are. A prank is *only* funny if the subject of it agrees, without being pressured, that it's funny. There are people like that, although I do not really understand them. In most other cases, I see pranking as a way to try to avoid responsibility for being a jerk." dfjdejulio
Another User Comments:
"YTJ. You violated her personal workspace and also for being an office prankster. You don't know what people at work have going on and these "funny" office pranks are just not for everyone. I personally would hate it if a coworker came into my personal space and messed with my computer." Eliza-Day
Another User Comments:
"YTJ – In my workplace she would probably get a talking for not locking her PC while away from her desk. If she did it repeatedly a write up. However, if someone was caught using another persons PC (even if it was a "prank") they would be fired. It would be considered a "Golden Rule" breach.
Just because you might find something funny doesn't mean the victim will also. Personally I would be furious that someone had tampered with anything on my work box – Fonts', language or whatever else." Bob_the_Clown87
---
22. AITJ For Snapping at My Sister for Talking About Her Interests While I Was Studying?
QI
" "My (15M) sister (17F) has some peculiar hobbies.
She definitely doesn't seem like someone who is going to be an adult in two months. She gets emotional over cartoons and plays some video game every single day. She also can't even argue properly if she tries and just instantly starts crying. She recently got into sports and has made it her entire personality too.
It's annoying to have to hear her obsess over random players or things like that so I prefer to ignore her. She sometimes talks to my dad for hours.
She was watching some game today while I was trying to study in the living room. I clearly showed I wasn't interested in listening to her at all but after an hour she told me something about the game and I just snapped at her to stop being so bothersome all the time.
She didn't really reply and a few minutes later just burst out crying and told my mom what happened. My mom took her side because I'm sure she changed the story and I had to go to my room to continue studying.
Now she wants me to apologize and I definitely don't want to.
But I also don't want to make mom angry so AITJ?"
Another User Comments:
"YTJ. You behaved badly – accept it and apologize. And next time you are annoyed with your sister in a common area of the house, just go elsewhere instead of treating her badly. Also, just a bit of advice – it's not actually cool to be this judgmental of what other people are into or how they experience their emotions, it's just immature and kind of crappy." hannahkelli
Another User Comments:
"YTJ you are overly judgmental, sounding a tinge jealous, and need to go to your room and take a breather. It's normal to get annoyed by family members, especially as you're becoming an adult it's really close proximity to people you wouldn't necessarily decide to be roommates with if it were a choice.
But you need to realize their hobbies and interests are valid too, and it's not that shocking that telling your sister she's "annoying all the time" hurt her feelings. Apologize, and say you will express yourself better in the future. All you needed to say was "hey I'm trying to focus on this right now and don't have the capacity to also have a conversation as I do that.
Can we talk later?"" Flat_Lengthiness_319
Another User Comments:
"YTJ. Different people like different things, and there is no age limit on enjoying things BTW. All it sounds like is she dared to talk to you about something she likes, and you blew up at her. Of course, you owe her an apology. She literally did nothing but talk to you." angel9_writes
---
21. AITJ For Lying To My Mom About My Wedding Date To Avoid Her Control?
QI
"My husband and I got married two weeks ago.
We had a small ceremony in the woods with just our closest friends, my brother, and my husband's two siblings. In total, there were twelve people. It was wonderful. However, I lied to my mom about when I was supposed to have the wedding and she found out and is now mad at me.
When I first got engaged, I announced it to everyone and planned on having my mom and family at the wedding.
But as I started to plan, I realized two things: I'm not close to most of my family and my mom is a controlling drinker. In fact, I don't care for any of my siblings except the brother I invited. The rest of my family I either have no contact with or are "unrefined" and do not make for pleasant company.
I saw no reason to invite them.
But my mom kept pressuring me not only to invite them but to have my wedding at her church. I didn't want to as I am not a Christian, and despite my mom being one, she is a heavy drinker. She wanted drinks at the reception, but neither my husband nor I did, as we are teetotalers.
She gave up on that, but implied she would drink before the wedding and stayed firm on me having it at the church. She didn't like the way I planned on wearing my hair or my dress either and tried to make me pick the dress and hairstyle she wanted as she "knew best."
I felt I was losing control of the situation, but I was also scared of upsetting her, so I lied and said I had postponed the wedding and I'd let her know when the new date was.
I said it would probably be another year or two, and we'll decide on the revenue, dress, guests, etc then. After I talked to my husband about this, we decided on the woods ceremony and he opted not to invite his parents or family as he thought it would be fair.
She found out through my sister as she lurked on my husband's friend's social media page where he had uploaded pictures of the wedding.
My mom is now angry and sad and has accused me of not loving her and saying she never thought I'd do her wrong or turn my back on her like other people. She has called and texted me many times over this, and I've been ignoring her. Other family members have reached out to me about it as well, and my sister seems to be taking pleasure in all of this.
Part of me feels bad, but I also feel I did the right thing as I think the wedding would've been a disaster if I went along with my mom's ideas."
Another User Comments:
"NTJ – her behavior prior to and after she found out simply shows what sort of person she is. INFO: I and I'm sure everyone else would like to know how your husbands family have responded to the 'secret' wedding?
If they're disappointed but understanding and happy for the two of you then that just goes to show that you are definitely NTA" Sajem
Another User Comments:
"ESH. I can see why you didn't invite your mother, but you took the coward's way out. She was gonna be hurt either way, so why not tell her the truth and be done with it?
Instead of that your ILs were also uninvited. It's not the fair thing to do if they're not  religious nutjobs. I'd change my vote if you think your mother was capable of ruining the actual wedding had you uninvited her." Helpful_Advance624
---
20. AITJ For Making My Manager Cry Over a Joke About Her Counting Skills?
QI
"Am I (28M) the jerk for making my female manager cry? So I work retail as a sales associate.
Every night we have to count our cash drawers to see if we were over or under, I take the utmost pride in making sure mine is always exactly on point. Well tonight my last customer of the day paid for a portion of their purchase in all pennies, over 3 dollars worth. My manager(28F), we'll call her Holly, helped me out by counting out all the pennies in the drawer for me.
She counted 355 pennies, put all the numbers in, and my drawer was short by 99 cents. She asked if I wanted to recount them or just be almost a dollar short. I was indecisive, so Holly decided we'd count them again together.
I count my portion and she counts hers, I had 200 exactly, and she had 254.
The 454 pennies I now had brought my drawer to exactly what it should be, so I jokingly said to Holly "I guess you don't know how to count" and chuckled a bit. She then turns to me and starts sobbing so I said it was a joke. She started crying even harder now and said it wasn't a joke and I insulted her and laughed in her face.
I apologized profusely and tried coming up with any semi valid, non accusatory, excuse for her miscounting that I could. She just told me my count was good and I could go. So I left the cash office, her still crying, and finished up my work. About 15 minutes later I'm in the office with another coworker and Holly.
The other coworker leaves and I'm trailing close behind, not wanting to be left alone with Holly. As I'm walking out the door Holly calls my name and said she was sorry I had to see her like that, and she didn't want me to be weirded out. The problem is, I'm very much weirded out and filled with guilt over the whole thing.
We all joke around with each other pretty brutally, so I didn't see my joke as anything more than just run of the mill workplace banter in good humor. This all happened about an hour ago, so I'm still really anxious over the ordeal. What do you think?
Am I the jerk here?"
Another User Comments:
"NJH- it's never fun to feel like you hurt someone's feelings, especially a close coworker. But I really doubt Holly was crying over what you said. There's probably something else going on in her life, and the fact that she apologized to you means she probably feels bad for putting that on you.
She's honestly probably really embarrassed for you to see her that emotional. I'd say the best thing you could do is either not bring it up again and move on, or maybe next time you see her alone say you hope everything is ok with her and you're there for her. If she seems better make a joke that you can handle all the pennies from now on if it helps (but use your discretion, you know her better than we on the internet do) The real jerk here is the customer who paid with 300 pennies at closing.
Good grief." chickeemeow12
Another User Comments:
"NTJ – but to improve things I would reach out and ask if everything is okay. That was a pretty innocuous joke, which shouldn't have caused the distress it did, and she swept it under the rug quickly. Something deeper is going on. You sound like you care, just bite the bullet and explain everything you have to us, to her.
Explain how you're confused it caused such distress, and you're wrought with guilt over it. If you care about her, it could really help your relationship. Also it makes sure you're not perceived as the jerk unjustly. Keep on nailing your cash draw." elthune
---
19. AITJ For Not Wanting To Give Away My Handmade Bracelets?
QI
"I'm currently living with my grandmother and she's been taking notice of my habit of making string bracelets. I do this to destress as I have issues with my mental health and it helps me to convert my stress into creative projects. I have made over fifty bracelets since a particularly hard event several months ago.
These things take me 2-5 hours usually.
My grandmother is really proud of my efforts in making these (though she does not know why I make them) and has asked to have some or for me to give some to cousins etc. I always brush those suggestions off because while I do have a lot of these bracelets, that doesn't mean I don't put a lot of work into them, and I don't like to part with them.
Today she asked to take a video of all of them spread out on a table and send it to her friend in Holland so she could see the bracelets. I agreed. Several minutes after the text was sent, my grandmother got a message back from the friend saying that she wanted one of the bracelets to give to her granddaughter.
The bracelet in question took the very longest to make and was definitely the hardest pattern.
My Oma asked for me to give it to her friend's granddaughter saying it was an honor because the girl is spoiled which means they always want the hottest new thing for her. I told her I didn't want to.
She then offered to buy it off me for 12 dollars. Again I said no.
This caused a long argument where she said that it was selfish for me to hog all of these bracelets when I'm never going to wear all of them, and I would be getting paid for them anyway. I argued that it was my work and I could do with it what I want.
This bracelet however, was kind of ugly to me and I knew I wasn't going to wear it very often.
I eventually gave her the bracelet because I didn't want to keep arguing and I felt like a jerk. She was a bit passive aggressive but overall we stopped talking about it. What do you think, was I in the wrong in this situation?"
Another User Comments:
"NTJ. They're your bracelets, you never said you planned to sell them, so she shouldn't have assumed you were willing to. Also, I don't know why she would kinda take the side of the spoiled child instead of her own granddaughter. Once you said no, that should've been the end of the conversation." PreviousWerewolf1398
Another User Comments:
"NTJ. I'm still undecided if grandma is a jerk or not. On one hand they called you selfish, on the other hand they are helping you potentially earn a bit of money. On the other hand again $12 doesn't seem appropriate for the time you spent. Its your work, you can choose to sell or not at the end of the day.
I think grandmas' intentions were good just not sure if they went about it the best way. Also they seem to undervalue your labour." RsHoneyBadger
---
18. AITJ For Skipping My Brother's Wedding Ceremony Because of a Snake?
QI
"Several months ago I (18F) was invited to my brother's (26M) wedding to his fiancé (26F). The wedding was a few days ago. We were not told a general theme of the wedding, just the location and to dress for warm weather.
I still live with our parents (50F and 53M), so I went with them.
Everyone had a great time at the resort the days leading up to the wedding, it was very hot and we were on a beach near some jungle. I expected them to get married on the beach. When the time came for the wedding, though, they decided to get married in the jungle.
Not actually in the jungle, but in a tourist-y spot where they cleared an area for events and such. So when we were all being escorted down the trail to the "venue" and the guide mentioned that the bride and groom wanted there to be a snake in the wedding, I immediately noped out of there.
I'm terrified of snakes, and I knew I wouldn't be able to stay calm through the ceremony. So I asked my dad for the keys to his car, and walked back to the area where we all parked.
I gave it like a half hour before I texted my parents, asking how things were going, and they said the wedding was over, the snake was gone, and my dad was coming back to escort me to the reception.
When we got there, I congratulated my brother and his wife, but they kinda just brushed me off. I took it as they were overwhelmed by the day and went to my seat. I enjoyed the reception, we were indoors, and there were no snakes.
A few days later, when we were all home, my brother texted me to say that if I thought his wedding was too boring I shouldn't have come, and I was childish to skip his important moment and only come later for the food.
I explained that I couldn't handle the snake, and I didn't want to make a scene, and he told me to grow up. Him and his wife have blocked me, and I feel like he's right, even though my mom says I did what I could do in the moment. So AITJ?"
Another User Comments:
"NTJ. You had a legitimate fear and honestly, they should've warned guests about a snake before having it in the ceremony. I get it's their day but an exotic activity like that should have some sort of better notice. Regardless, you're NTJ and them blocking you is childish. If you had skipped the ceremony and then sat on your phone the whole time during the celebration, then maybe you would be.
But that's not what this sounds like. I hope your brother and his fiancé learn how to act like adults." piscesgirlhehe
Another User Comments:
"NTJ. Snakes are a legit phobias for many people. what kind of backwards culture uses actual snakes as a part of the wedding ceremony. Only snake that should be at that wedding is that Vibora del Mar dance I've seen at Latino weddings receptions." No_Cupcake2911
---
17. AITJ For Dyeing My Hair To Avoid Bullying At My New School?
QI
"I (17F) have always been teased and bullied because of my hair (curly ginger). My parents always told me to just have a thicker skin and ignore it, and we got in a few fights because of that because they don't know what it's like to be bullied and excluded because of something outside of your control (my father is blonde and my mother has brown hair, so I'm pretty sure I'm adopted).
We moved recently and I start at a new school next week, so I thought to have a fresh start. I had my hair straightened and dyed dark brown, hopefully to avoid any bullying this time and maybe actually make friends to have a fun time with instead of being alone all the time.
When I got home from the hair salon and my parents saw what I did, they were really disappointed. They said I shouldn't change myself for other people and just be myself, and I got angry and yelled at them that it's easy for them to say when being myself leads to me feeling isolated and went my room.
Now I'm calming down a bit and wonder if I went a bit too far and should have discussed it with them first?
AITJ for dyeing my hair to fit in better?"
Another User Comments:
"NJH. Your Parents' are trying to teach you a valuable life lesson (albeit a little badly) and they are Right.
You shouldn't feel you need to change your appearance to please other people as you have a right to Body Autonomy. On the other hand, because of this, there's nothing wrong with changing your appearance, but just make sure it's for the right reason. BTW Ginger hair is a recessive gene trait, both your Parents most likely have this in their DNA for you to be a Redhead, so it doesn't necessarily mean you're adopted." OnlymyOP
Another User Comments:
"NTJ It's your hair you can do what you want with it. It is sad that you felt like you had to change your appearance to be accepted by your peers, and I think that is why your parents are upset. They are TA for dismissing the fact that you were being bullied." Medical_Pack5465
---
16. AITJ For Not Visiting My Partner Earlier Than Planned?
QI
"So my partner (23F) and I (24M) have been together for almost a year now.
It's mostly been great, some minor issues then and there. I tend to be a people pleaser and she's very assertive so she gets her way most of the time.
A week back she started experiencing some headaches, coughing and pain in her ear. She didn't go to the doctor initially because it wasn't that bad.
Last weekend we decided that I would come visit her Friday (I work Mon-Thursday). Now she went to the doctor today as she still wasn't getting better and he told her she has a minor ear infection. Nothing threatening, just inconvenient and painful. Upon finding this out my partner asked me to come Thursday, and I responded that I couldn't as I had to mow the lawn that day and had to work on my Master's degree thesis paper.
I should add, that it takes me around 1.5 hours to get to her and she lives with her parents who can care for her.
When I told her I couldn't come earlier than we had agreed upon last weekend she called me selfish and said that I'm not there for her when she's feeling bad.
I explained that I had important stuff to do Thursday and would like to stick to the original plan. Am I the jerk for not coming over earlier than agreed?"
Another User Comments:
"NTJ. She doesn't feel well, and now she has independent confirmation that she has an infection. So she wants to be pampered and feels justified in asking for it.
Your logic is sound, but this isn't about logic–it's about you showing that you love her enough to do illogical/unreasonable things just to make her happy. You're not a Jerk for refusing. This is a reasonable boundary. Just realize you may end up right and single." 1962Michael
Another User Comments:
"NTJ, but your communication could use some work.
Ear infections are incredibly painful. You might have had a better result if you simply told her how much you wished you could be there. And how you want to be able to focus on her when you get there so really need to have your school and household chores done. I see some comments saying she is immature.
I don't know about that, but when I had an ear infection, I was completely pitiful, lol." 1indaT
---
15. AITJ For Wanting To Invite Friends To Our Shared Camper?
QI
"My wife and I are splitting a 2014 bumper camper with my wife's sister and brother in law and then her parents so three ways. Getting all the paperwork finished up and the sister sends us a text saying she does not want us inviting any of our friends to use the camper at all and that it should be strictly used for family so it doesn't get destroyed/dirty.
Her sister has 3 young children and my wife and I are in our mid 20s with no children. We agreed with her that we obviously want to keep it clean and not destroy the thing too, but that we paid our fair share of the camper so we can use it how we want to and if we want to invite another couple that are our friends on a trip, we can.
Are my wife and I the jerks? I feel like we aren't since we rightly paid our share of the camper. We plan on going camping with the sister's family the majority of the time, but we feel like we should be able to use it on our own and have friends with us as well."
Another User Comments:
"NTJ. Not only is it cheeky of her to make demands like that when you are all equal owners of the camper, but with her having three young kids it's more likely going to be damaged by them than any responsible adults you feel like inviting. Ignore her." charlotterose23
Another User Comments:
"NAH. You should have agreed to the terms of the purchase before the purchase but now you have 3/6 different owners that are all going to have a say in how the camper is managed. Sister has made a reasonable request… There's a lot of hands in this pot… Maybe see if the other two couples are willing to buy you out and you can rent/buy a camper that you can do whatever you want with." ValidDuck
---
14. AITJ For Confronting My Younger Brother's Bullies and Making Them Cry?
QI
"I (16, female) recently found out that my brother (9, male) gets bullied by his classmates in elementary school. They call him awful things and exclude him from soccer matches during the breaks. Also, they ask him if he's gonna fart again EVERYDAY, just because he accidentally farted once in his maths class.
Until recently, I thought he was quite popular in his school because when I came home from school I often saw him playing with other children. But turns out those were just kids from our neighbourhood who don't go to his school. Almost 3 weeks ago he came to me, crying and telling me how much he hates going to school because of his classmates.
I often don't feel like his sister, but his mother, because our parents are working a lot and it is mostly I who's taking care of him. After the first time we talked, he came to me more and more often and wanted my help. I started by telling him how much I love him and that all those boys at school are wannabe bad boys who don't understand a single thing in life.
I honestly don't know if that made him feel better, so I told him to talk to his teacher. The next day I asked him how his talk with his teacher went when he came home. My brother told me that his teacher said to him that it basically is his fault because he farted ONCE during a lesson.
I was FURIOUS. I couldn't believe what he told me. The next day I left school early to pick him up, I just wanted to spent more time with him to make him forget about the bulling while we're playing games. But then I saw those bullies and I couldn't keep myself together, I ran towards them and started screaming that they're all jerks and some things that are even worse.
I guess I was looking kinda frightening because two of them started crying. I feel kinda bad now because they're only children and I made them cry, but in that moment I just saw people attacking my precious brother and making him feel so bad.
I'm planning on confronting his teacher about what he said soon.
I'm so happy my brother will leave this school to go to middle school soon. So AITJ? Because I feel like it! I hate myself for making two 9 YEAR OLDS just because I could not pull myself together!"
Another User Comments:
"NTJ. What goes around comes around. I hope that they don't bother him anymore.
As for the teacher, I think your parents should be the one talking to her, because otherwise she is going to dismissed you as she dismissed your brother." ElderberryOwn666
Another User Comments:
"NTJ. Good for you for standing up for your brother, and landing on those bullies. Many anti-bullying programs are so much hot nonsense, and nothing is ever done unless it somehow can be proven it happened at school during school hours, preferably with witnesses who aren't friends of the victim.
School administrators are rear-covering chair warmers more interested in the efficient movement of paper from one side of the desk to the other than they are in exhibiting any leadership or a proactive management style. Yeah, I might be kinda bitter. You need to involve your parents now, just for your own protection, and all of you go to that school's admin.
It's not outside the realm of possibility one of those kids has identified you as their bully, and you could be banned from the school grounds, complicating your own efforts to look after your brother. It sucks, and it probably won't matter, but you have to play the game and follow the steps. Up to you, but I wouldn't apologise, even if they demand it as a condition of you being permitted to pick him up from school (depending on their release policies).
If you were my kid, I'd have your back and your actions, as far as the school was concerned, would absolutely have my approval." nomoney4you
Another User Comments:
"You have to be careful with stuff like this. My older sister was very protective of me. I love her for it. However I had some bullies on the bus that she found out about.
So she leaves her car home one day and rides the bus with me. She sat at the back and waited for them to start their nonsense. And then she went off on them. She's a darn Amazonian Athlete so she scared the nonsense out these guys. But she couldn't ride the bus with me forever.
Which led to even more kids bullying me about needing a girl to protect me. I finally had enough and stood up for myself but I took it too far and started a fight with the one who had started all the bullying. It was broken up quickly so there wasn't any kind of winner and I got expelled for breaking his nose.
NTJ, just know that it may make things worse before it gets better." CriminalGoose3
---
13. AITJ For Refusing To Acknowledge My Aunt As An 'Honorary Parent'?
QI
*My paternal aunt (f49) and I (F25) have always been fairly close. And growing up, she would always refer to me as "the child she always wanted/never had" and refers to us as twins (we don't look alike).
Both of my parents raised me and are great co-parents despite their hatred towards each other.
My relationship with my aunt changed when my father moved out of his parents (my grandparents) home, my grandparents moved several states away, and my aunt had her own place in the same city that my dad lives in. I went from seeing her nearly everyday to only seeing her on certain holidays and family occasions.
I visit my dad when I find the time and he frequently confided in me that my aunt is disappointed that I don't visit her which made me feel bad. I promised him I would visit her soon but he said I didn't need to if I didn't want to hang out with her and I had my own life.
I agreed because I usually see my dad when work isn't too busy and seeing my aunt would be draining as she's the clingy type.
Now every time I see her she asks when I'm going to come visit and I vaguely respond soon.
This all came to head when I recently attended a family dinner and she asked me why I didn't text/call her for Mother's Day or Father's Day.
I was dumbfounded and said because she wasn't a parent. And she responded that I texted her parents and my dad but not her and she deserved an acknowledgment text as my "honorary parent".
I didn't say anything after that but was irritated.
Thinking it was over, a few hours later my grandparents asked when I was going to come visit and if I wanted to stay with them while my apartment was getting renovated in the summer.
I said sure and my aunt blew up, asking why I couldn't stay with her.
I reminded her that we both worked from home and I would feel cramped in a tiny studio apartment with little privacy. She said that I was being rude and disrespectful and rubbing it her face that I hated her and if my parents had died, she would have raised me and was practically my mom because she did a lot for me.
I stood up and screamed "you're not my flipping mom! This is why I don't visit you!" And stormed out of the room.
I feel like pain thinking about it and my grandparents are begging me to apologize and say I can't stay with them for the summer until I acknowledge my aunt as an "honorary parent".
AITJ?"
Another User Comments:
"NTJ Your aunt is being completely unreasonable. She's the Jerk for that. I was gonna say everyone sucks but I can understand how the constant pressure made you flip. That being said, you didn't handle it well. Your grandparents also kinda suck if they're forcing you into a relationship you don't want to have.
I think you should state boundaries, while also apologizing for your outburst – but *only* for the outburst, not for not seeing your aunt as an "honorary parent"." [deleted]
Another User Comments:
"NTJ. Your aunt is not your mom. It is frankly weird that she is pressuring you like this. Your grandparents should just stay out of it, but like most family they can't stand not to be involved. I (57F) love my mother (80F), but I will tell you that she is one of the worst pot-stirrers I have ever met.
She will gossip about my cousins and her sisters until I can't stand it anymore. I finally told her to just stop talking about deaths inheritances, blah blah, things that just do not involve us. I ended up stating that she is ONLY going to make family members (especially my cousins) angry bc it is none of our business!!" Narrow-Natural7937
Another User Comments:
"As a person who couldn't have kids I love my nephews a LOT. I am not their parent. I would never try to shame them like this into saying I was something I obviously wasn't to them. NTJ. Learn your place." tulipsandwolfe
---
12. AITJ For Not Wanting To Switch Concert Seats That My Partner Gifted Me?
QI
My partner and I have been seeing each other for a year. This past Christmas he gifted me one ticket to a Taylor Swift Concert that was going to happen in June. The other ticket was his older sister's which I was fine with going with her. His sister (Emma) had just graduated college this spring and got an internship at a new job.
She told me that she was considering selling the tickets, but if I wanted to go, she would go with. I decided this was a once in a lifetime opportunity because I have been a Taylor Swift fan for a long time.
A couple of weeks later my partner's mom told me that Emma could no longer make it and really gave me three potential options:
1. Go with my partner's cousin (that I've never met but was also going).
2. Go by myself.
3. Sell the ticket.
Emma was planning to sell the ticket for around $2500 and I was okay with selling mine as well because I would get my share from the ticket. I talked to my mom about this and she suggested that my best friend should buy Emma's ticket and we could go together.
My best friend (Lisa) ended up buying the ticket for only $1500 after I convinced Emma to sell it for less. Our other best friend (Grace) was going with her mom, her mom's partner and the partner's two daughters. Grace, Lisa and I have been friends for 11 years, we were super close until Grace moved away two years ago.
Lisa and I didn't know how to tell Grace that we were going together because we have always been a trio and Taylor Swift has always been something we enjoyed. Grace's mom suggested that herself and her partner should take mine and Lisa's seats so we can be with Grace.
I didn't like this idea, Lisa was undecided, and Grace liked the idea.
I don't like it because the tickets were a gift from my partner and I'd feel bad if I don't use the ticket he paid for. Also it was kind of a hassle for Emma and her mom to secure these tickets for me with her internship and how she needed funds due to her being fresh out of college.
However, Grace says that this has been our dream for years and that we should take this opportunity. AITJ for not wanting to switch spots?"
Another User Comments:
"NJH Sounds like everyone who wanted to go, went and everyone that didn't want to go, didn't….. Not really sure what the issue is here. Everyone that bought a ticket with someone sat with who they bought a ticket with." SigSauerPower320
Another User Comments:
"NTJ at all! Keep your tickets, especially since they sound like good seats. I went to the Detroit N2 and my seats were eight rows up on the lower bowl, corner, facing the stage. They were amazing seats, I could see Taylor and could see the screen. Keep your seats!!!!!" Princess2045
---
11. AITJ For Kicking My Cousin Out Of My Nephew's Preschool Graduation Party?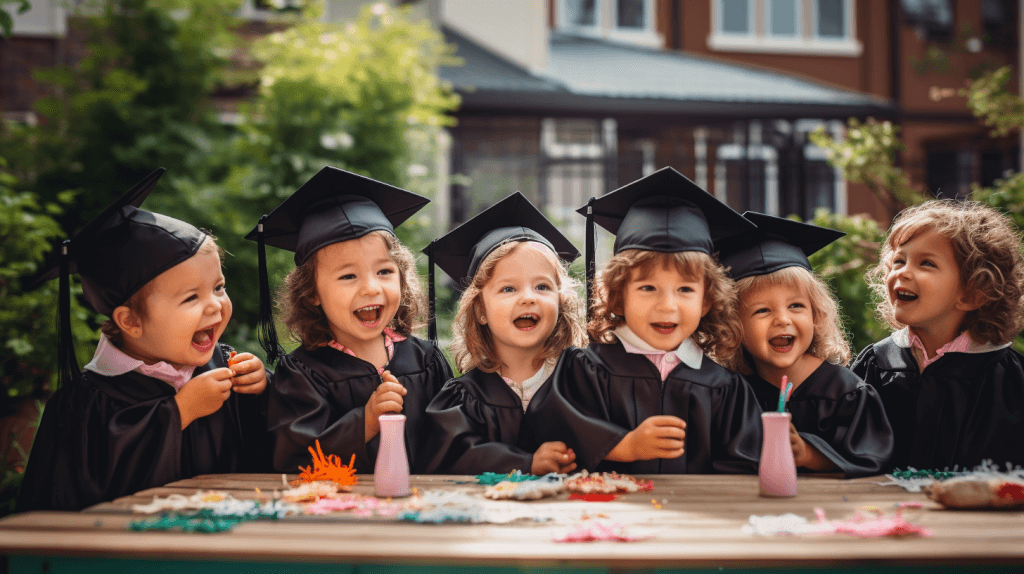 QI
"My nephew (4M) just graduated from preschool, and they had preschool graduation. After, all the children came to my sister's (37F) house for a party, since they might not see each other again and will attend different elementary schools.
Our cousin (35M) came to the graduation and complained the whole time through the ceremony that it was stupid, and the kids shouldn't get to have a preschool graduation because he never got one. The kids also got recognized for learning how to read, which upset him, and he said loudly "I know how to read too.
These kids are nothing special." The parents behind us became increasingly angry at him talking through the ceremony and confronted him, causing a scene.
At the party, he ate several cupcakes meant for the kids, causing a shortage so some kids couldn't get any. He sat down at the kid table and started quizzing the kids on trivia, and when they didn't know what he was talking about, he said they're "not so smart after all." He specifically picked a fight with one little girl (4F).
She was talking about how she learned to read, and my cousin told her, "That's nothing special. 86.8 percent of the population can read. Do you think your kindergarten teacher will be impressed? They won't."
This led to a screaming confrontation with the girl's parents, causing children to cry. I had my cousin removed from the house.
This caused a huge rift in our family, with his parents (my uncle and aunt) calling me to say "how dare you choose the side of some random girl's parents over your own blood." And chewing me out for my "betrayal." AITJ?"
Another User Comments:
"I found this way funnier than I should have.
He's like a scene from a crap Adam Sandler movie. NTJ and it's not difficult to see why he behaves like this when his parents will not only sit back and do nothing while he's behaving this way but actually stand up for his bad behaviour when someone does put a stop to it." Slight_Nail_5869
Another User Comments:
"NTJ Has your cousin just recently learned to read? In all honesty, he sounds like he is developmentally disabled. Otherwise he's the jerk  here. And that's coming from someone who agrees with him that celebrating preschool ending is ridiculous. The only way you're the jerk is for not nipping it in the bud after his first comment at the ceremony." bananafish271
---
10. AITJ For Not Being Surprised That My Half-Siblings Don't Consider Me Family?
QI
"My parents have been married for 19 years. My mom has four kids from her first marriage. Josh (28), Ella (26), Poppy (24) and Jax (20). All four of them have the same bio parents. From what I know their father is not a great guy and did some stuff to my mom but my mom and dad always kept me as far from him as possible so I don't know him really.
But his kids with my mom continued to live with him half the time until they were each 18. They are still really close to him today as well.
I (16f) have always been the outsider with them. Even with Jax who was closest in age to me and he doesn't remember a time before I was born, is closer to them than he is to me.
I have learned to accept I am not their sister or their family and I am not their friend either. So when Josh got engaged I did not expected to be in his wedding. But my parents, especially my mom, did. So when they found out Josh's future wife's younger siblings (like much younger) were bridesmaids and groomsmen and I was the only sibling included, my mom went to speak to Josh, which in turn meant all four of her other kids told her I was not their sibling and even if she loved me, they did not, and I wasn't wanted anywhere near them.
Neither was my dad. But he was invited to keep her happy. I would not be.
My parents have been oh so stuck on this and then a few days ago I was like, this was no surprise to me, and I'm shocked it is for you guys, none of the four of them talk to me and I have always been the outsider with them.
My parents were so upset and told me I should expect it because I am just as much a sibling as they are. I told them my whole life I have known they did not love me. I also told them that at one time I would have cried so hard. But that I'm now at the point where that's just the fact of life.
I told them I would have been speechless if I had been asked, so no, I wasn't surprised and they should let it go because I would not want to be in a wedding where nobody wants or even likes me.
My parents are so mad that I have this attitude about it. They want me to care more and said I was very flippant in saying I was not surprised.
AITJ?"
Another User Comments:
"You are NTJ. However I hate to break this to you but reading between the lines I wonder if part of the problem is that your mum has not been honest with you about the circumstances surrounding the breakdown of her previous marriage. This may have contributed toward your half siblings feelings toward you all your life." plainsailinguk
Another User Comments:
"Your parents are oblivious and your siblings are awful for making you pay for your moms mistakes all these years. I'm sorry you have to deal with all of these people. You're not the jerk here. It's also weird that you aren't invited but your dad is. I feel like their issue is really with your parents and whatever happened before you were born.
But it's really weird to exclude you when you're literally just a kid" lunavoyd
---
9. AITJ For Refusing To Help My Cousin Exchange The Birthday Gift I Gave Her?
QI
"I (19f) recently attended my cousin Judy's (18f) birthday party. I bought her a purse from one of her favorite brands and she was pleased when she opened it at the party (family tradition to open the presents toward the end of the party so the giver could see how happy they made the birthday person).
A couple days ago I ran into Judy at the supermarket. Judy asked me if I still have the receipt of the purse. I said no. She then asked me if I could find the time to go with her to the mall. I asked what was going on and she said the birthday gift from her cousin from the other side who lived in another city just arrived and it was exactly the same purse I bought her.
She thought she could exchange my purse for something else since she doesn't need two of the same thing. So she either needs the receipt or my credit card to return the purse.
I admitted that I was a little upset. I wasn't particularly close to Judy because her parents moved around a lot until a few years ago, but I put time and effort into getting her this purse.
I told Judy that I'm busy and don't plan on going to the mall anytime soon. I then walked away. Judy followed me and asked why was I being petty and mean when she was just being practical, but I paid for my things and left the supermarket. AITJ?"
Another User Comments:
"Usually I'd say day the opposite.
But with context I think YTJ. Its an unfortunate circumstance but it has happened. I understand her having a want to exchange it because having 2 is redundant. Also getting the receipt will be a lot harder for the other person. " RsHoneyBadger
Another User Comments:
"YTJ. She loves your gift, she just doesn't need two.
She can even return the actual one gifted by the other person to the store you bought yours from if it makes you feel less offended. But, come on. You know she doesn't need two. And instead you want her to pay to ship the other one back to the other relative because you're being petty?
Really??" Illustrious-Shirt569
Another User Comments:
"In my opinion you are NTJ. If your cousin sent the second purse back with note "thanks it is nice but I already have this one" every of these ppl voting YTJ would think she is the jerk. But she is only asking you because you live close. She could use both of this purses so they last longer or gift one to someone outside of the family.
It is not like your birthday gifts has to be all useful or you can demand something else." Danube_Kitty
---
8. AITJ For Being Rude To Spam Callers After My Stepdad's Death?
QI
"My (31F) stepdad passed away last year, and we were all on a family cellphone plan. Since he passed away, real estate developers, roofing companies, hurricane window salespeople, etc., call me constantly to ask about selling or working on his house (which has already been sold, which is another story in and of itself) because I guess they see my cellphone number attached to the address.
If I answer, I tell these people that they're harassing a family member of a deceased person and that they're terrible, stupid people, and how would they like it if I called them daily about THEIR dead dad? My friend witnessed this the other day and said I was being unnecessarily rude and taking my grief out on an innocent person, but I feel like if these people cold call randos and won't leave me alone, they deserve to get ripped into and maybe I'll get pulled off their list, but I see her point, and she's right—I am still pretty angry with the universe about his premature death.
AITJ? How much respect is owed to spam callers?"
Another User Comments:
"there are two ways you could handle it the first way is to be polite, tell them that you are not interested and ask them if they would remove your name from their caller list, the second way is pretend to be interested, invite them out to your dads house to give you a quote for the work – obviously you dont show up and waste lots of their time, when they call you to find out where you are keep telling them you are still caught in traffic and you will be there in 15 minutes" shatterstar101
Another User Comments:
"NTJ As someone who has had to deal with this for the last 3 years, I recommend the first time someone calls informing them he is deceased and they do not need to call anymore. if they persist and it's the same number calling I just answer "Yeah, he's still dead." and if they won't believe you, tell them that "You can talk to him, it won't be very interesting unless you have an Ouija board." Sorry about your loss, also I do this because I know my father would laugh his butt off, but have also had to call random people for stuff, so I would at least give them a chance." islolatedintrovert
---
7. AITJ For Trying To Discipline My Niece's Child In My Own Way?
QI
"My SIL, my brother and their kids are/were staying with me temporarily. There's no issues at all outside of their youngest, 6m. He has anger issues, ADHD, ODD and is being evaluated for a slew of other things. Like bipolar, PTSD, and ASD (he started acting out after being bullied heavily at school). He can be quite the handful.
My SIL gets touched out QUICK and she has expressed to me multiple times that she isn't stressed because of her kid and what he's doing, but stressed because she's tired of being looked at like a failure from the adults surrounding her (pretty sure she's talking about me and my husband).
Now.. the way my SIL handles it is to ignore it.
If he starts throwing a tantrum, she purposely ignores him. She says "I ignore him because it makes him evaluate his emotions and he will come back and apologize once he's calmed down". And as much as I hate to agree with her, that is how it plays out. He will act out, she will completely ignore him and he will come back after and apologize and be all better.
But I can't stand it. Neither can my husband. I'm tired of this kid freaking out. I'm tired of this kid yelling or knocking things over to get attention.
So yesterday he starts going off and she immediately starts to ignore. I ended up stepping in and speaking to him. My SIL looks at me and says "what do you think you're doing?" And I tell her "we are trying things my way today because I can't do this anymore.
If it doesn't work, I will stop." I then go to the kid and pick him up. He fought it at first but then slowly just started crying instead of freaking out. After he calmed down, I put him down and he ran out of the house and hid. My SIL was panicked because we couldn't find him for a solid 30 minutes before he ran to his mom and again, apologized. So same end result really.
She then looks at me and says "you ever touch my kid again and I will make sure your backside ends up in prison. You don't hold a kid down you big jerk." And leaves. My brother is upset at me and so is the rest of the family for "traumatizing someone else's kid" (they only heard one side).
My brother has since come back to grab all their stuff. AITJ?"
Another User Comments:
"YTJ. He's not your kid! Don't touch other people's kids, don't interfere with their parenting, ESPECIALLY if that kid has additional needs that should be dealt with in a certain way. Imagine if you were already upset and someone grabbed you out of nowhere and wouldn't let you move?
'we're doing it my way today' is so sanctimonious and undermining and basically gross. If you wanted to do something like this, you talk to the mother beforehand to see if she's down. If not – don't do it. 'same result really'.. Aside from the child disappeared for a period of time? Aside from the additional stress for the child?
Aside from the terror a mother must feel when a child runs off like that? I'm not surprised she had more to say than she did – you would never be around my child ever again if you'd done that." aBrandybuckandaTook
Another User Comments:
"YTJ This is coming from a SPED teacher that is certified in CPI restraint.
You did an unsafe and dangerous restraint that could seriously injure the child especially considering your size. Numerous children have DIED because of improper restraint done by untrained individuals like yourself. Plus, he went and hid, so it did not work. As soon as you released him, he engaged in hiding behavior which means YOU terrified him.
Congratulations on breaking any trust he had in you." GenderBendCapKirk
---
6. AITJ For Not Wanting My Mom To Sleep In My Room?
QI
"I (16F) share a room with my sister (14F). My parents recently bought us an air conditioner because it's gotten really hot where we live and they use a fan in their room.
I never asked for one so I told mom they can have it in their room instead but my sister wanted it and they thought we should get it.
I have found I am getting really cold at night so I have gotten 4 blankets now just so I can sleep better. My sister refuses to turn it off at night and my parents told me to just cover up more so that's what I do.
My sister also sleeps around 3am or so so I felt it would be unfair to her to be uncomfortable as I sleep around 11pm instead.
The problem though is mom apparently is also finding the weather uncomfortable. She doesn't plan on buying one for herself since we can't afford that yet so she's been staying up in my room (literally on my bed) with my sister.
When she does that she asks me to stay in the living room since there's nowhere left for me to sit.
She stays up till like 11pm and I have to text her to know when I can come in so it's kind of been ruining my sleep schedule too. I have said I was upset by this many times but no one really listens and mom says if I find my room cold I should just let her sleep in my room instead and I could sleep on her bed. I hate this idea because I'm only comfortable sleeping on my bed.
Yesterday, I noticed she wasn't replying to my texts so I just went to my room and I found her wrapped in my blankets saying she'll sleep there instead. I got really mad and pulled them away from her and told her I'm not going to let her come into my room again.
She left but she said I was ungrateful and my sister was also mad. Today my sister told me that I was mistreating mom and acting like a brat. AITJ?"
Another User Comments:
"NTJ. I'm getting really strong vibes that your needs and opinions are being disregarded at every turn. Your sister gets the air conditioning and won't compromise, your parents back her up, then your mother won't even allow you IN the room?
Even if it's a single bed, two women could comfortably sit on it, so why is she excluding you? I'm sorry OP, but I think your parents, especially your mom, are showing your sister preferential treatment, and you don't deserve that." Present-Error-5980
Another User Comments:
"I actually think you are NTJ in this situation. You had an air conditioner forced onto you that you don't want, then you get turfed out of your room because your mum wants to be in there to cool off.
Maybe suggest that for the rest of the summer, you swap the beds around and your mum shares the aircon with your sister and you get her room. I mean, she suggested that anyway, moving the beds would just make it more comfortable for you." Slight_Nail_5869
Another User Comments:
"NTJ. You should be able to go to sleep in your own bed, and at a comfortable temperature if possible.
Some solutions: To begin with, I've never seen an A/C unit that didn't have more options than just "ON" or "OFF." There is most likely a fan setting and a temperature setting. Figure it out and negotiate the settings with your sister. Obviously, if your parents could get a second unit for their room, that would solve the problem.
In the meanwhile, a box fan in the hallway could be used to move cold air out of your room into theirs. And if your mother and sister don't budge on this, just get used to sleeping on the couch, rather than trying to stay up and texting your mom. One other thought: Besides the temperature thing, it may be that your sister needs/wants some time/advise from your mother.
14yo's have questions. Try giving them space, possibly they could stay downstairs and you could be in your room in the evening." 1962Michael
---
5. AITJ For Accidentally Using My Partner's Soap Twice And Offering To Replace It?
QI
"My partner and I both have been getting soap from a local soap boutique. Despite being local and having all natural products, their products are still very inexpensive. I don't remember how much it was exactly for these two bars of soap we bought, but it was definitely under $5 each.
The catch is, both of the soaps we got are red, and are very hard to differentiate without smelling them. Mine is a watermelon scent, and hers is a much more subtle floral scent, but it is a bit fruity as well. For context, my partner hates watermelon so her using my soap is definitely not an option.
Anyway, a few weeks ago I had accidentally used her soap without thinking about it. I did sniff it, but without sniffing the other one, I thought "Okay, I think this has a fruity scent" and I used it. Yes, I'll be the first to admit I should have checked the other one, in which case I would have definitively known "Okay, that is the watermelon one".
So that was on me. Later before I was done with my shower, she entered the bathroom and saw that her soap was used. She got a bit frustrated, but I apologized and told her I'd be more careful in the future.
Following that incident, everything was fine. I had checked the soap each time I showered, verifying "Okay, this one is definitely my watermelon soap".
But today I made the mistake again. The last time I'd showered, I thought I put my soap on the far-end of the counter where we keep our soaps, and I thought hers was on the near-end. I also mistakenly thought I remembered my soap being the one that was more used. So after getting into the shower today, I once again didn't even think about it, and used the one on the far-end.
Low and behold, it was actually hers. And I did notice the smell was off after, but not until it was too late. I had already used it on my legs and back.
Once again, she came in to talk to me about something, and once again she noticed her soap was used. I immediately apologized and offered to buy her a new bar of soap (let the record show I had bought her original bar as well).
I even offered that I'd go to the soap shop right after my shower, even though she still had plenty of soap on her bar remaining. But it didn't matter, she got really frustrated and angrily left the room. I then tried texting her, reiterating that I'd be willing to buy her a new bar of soap today, but that I thought she was overreacting by getting so angry and reacting so strongly.
I understand that my mistake was definitely dumb and easily avoidable, but I figured everything would be solved as soon as I offered to buy her a new bar of soap.
AITJ?"
Another User Comments:
"NTJ – it sounds like you live together. both of your soaps are red. they are easy to replace, and she's upset that you use her soap?
this seems like the very definition of making a mountain out of a mole hill. is there something else going on that is causing a proxy fight over soap?" runaredlight68
Another User Comments:
" Buy her a new bar of soap, and get those labeled containers for them. That way, there are no issues moving forward.
NTJ." Sandi375
Another User Comments:
"Tell someone that they're overreacting, that'll make the situation better /s. You apologized, now be sure to be more careful and not do it again. Maybe buy her another soap for good measure. I don't think either of you are Jerks though." Building_Burning
---
4. AITJ For Not Wanting My Father and Sister in My Wedding?
QI
"A little back story before we get started: I am a Christian and do not believe in living together before marriage and my partner agreed as he is also a Christian.
We also live about an hour and a half away from each other and it is a pain in the neck to see each other during the week. We have said that our relationship is a 'weekend' kind of relationship because Friday, Saturday and Sunday are the only days of the week where we can see each other.
I also work nights at a hospital and the switching sleep schedules back and fourth is not helping me at all. I barely get four hours of sleep at a time and then I need to be awake until I am tired again as I also suffer from insomnia.
But I digress. I (26 F) have been seeing my partner (23 M) for 8 months now.
I believe that if we both love each other and have said and proclaimed our love for each other then what is the harm in getting married? I don't believe in such a thing as 'not seeing each other for that long' and don't see any downside to marrying him. (I understand that this is not a common belief held by many and don't need any opinions on that.) Here's where it gets complicated.
I have never been close to my father and don't want him walking me down the aisle when the time comes. He has never really made an effort to try to have a relationship with me and only sees the faults in our relationship as "100% my fault" and has said that to me on multiple occasions.
No matter how hard I try to have a relationship with him, he does not put in any effort to do the same. I see it as 'just because we are blood does not automatically give him the honor of walking me down the aisle'.
I am also not close to my sister as she made growing up difficult for me.
She was manipulative and we would more often than not get into fights with each other. I don't want her standing up for me at my wedding pretending that we are the best of friends and that we tell everything to each other.
When talking about my future wedding to my mother I had stated my concerns and all she said was "I am paying for your wedding and therefore I get some say in what happens at it".
She also stated that if I don't have my sister or father in my wedding it will ruin my ability to have a relationship with them in the future. I can see her point, but I don't want to use my wedding as a bargaining chip to MAYBE have a relationship with them in the future.
So AITJ for not wanting my father and sister in my wedding?"
Another User Comments:
"ESH. If you can't afford the wedding just sign the documents at whatever your version of a court house/civil office is. You're not entitled to a wedding. You're not entitled to a wedding others have to pay for.
Everyone has the right to be married as long as everyone consents and is of age. But a wedding isn't marriage. It's just the party that sometimes come with it." whereisourfarmpack
Another User Comments:
"I would say ESH. Mom for holding money over your head. OP. Because being of faith also includes forgiveness.
Unless your Dad did something horrific to you. Your dad and sister for being assholes according to you. You should be excited though. You two get to have awkward virgin sex while simultaneously laughing / trying to figure each other out for the first time on your wedding night! Should be a hoot!" Mage2177
Another User Comments:
"YTJ and seem to be unable to keep your story straight, and spend most of this post just… justifying your relationship? That has nothing to do with it. If you're truly in love with this guy then a courthouse wedding without mommy's money should suffice. You don't get to have somebody paying for your stuff, AND demand that they stay completely uninvolved in it." JustAnotherElsen
---
3. AITJ For Telling My Dad I Prefer My Friends' Company Over His?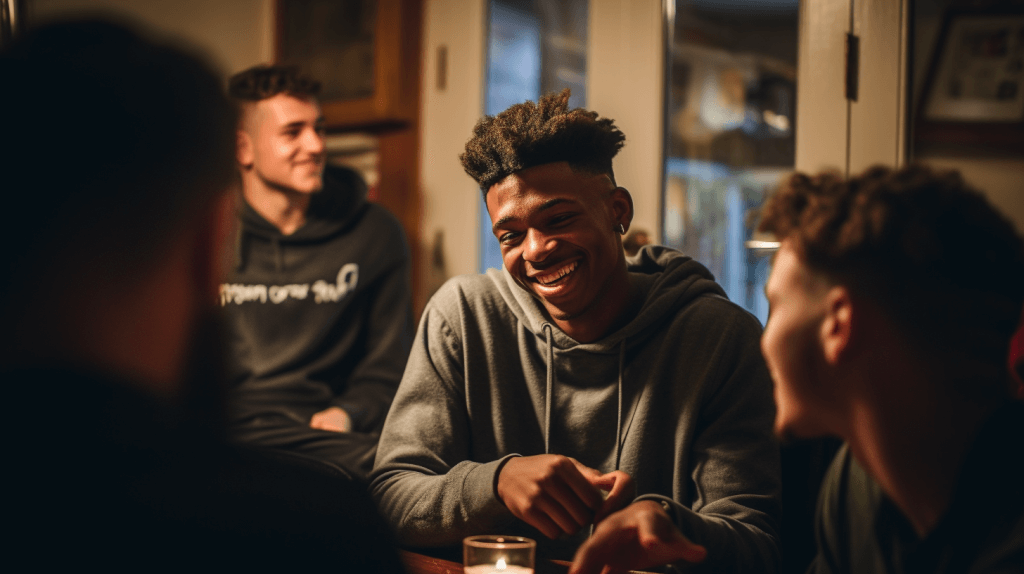 QI
"I was having a conversation with my father, and made mention of the fact that I enjoy spending time with my friends more than I do him, trying to reason that I have more in common with them than I do him.
Regardless of my reasoning, it made him extremely upset, and I'm not necessarily sure how to approach the situation.
Considering how my father doesn't spend a lot of time with any friends of his, I may be one of the few people he does call a friend.
For additional context, we're both on very good terms, I just don't feel we have a lot in common.
I definitely don't get extremely loud and social with him like I do my friends, but I do still enjoy the time I spend with him. I feel his takeaway is that I prefer not spending time with him, which is not the case."
Another User Comments:
"YTJ – I'm not sure how old you, but your account is 8 years old, so you're definitely too old to not understand empathy… To say something like that apropos of nothing is inconsiderate at best. You could have said what you enjoy about spending time with you friends vs what you like about spending time with him – time with friends is exciting/fun because we have similar interests vs time with Dad feels safe, you feel loved and cared for in his presence for example.
But to say what you said the way you describe here makes you the Jerk." bananafish271
Another User Comments:
"YTJ And the knock out to dad in the first round goes to YOU. Whatever the context of the conversation, was talking to dad and told him, you know the guy that would take a bullet for you.
This is what he heard BTW, I would take the company of others, literally ANYONE over you. You dad knows this but way to smash it in his face." JLineman09
---
2. AITJ For Refusing To Help My Stepdaughter Print Some Forms?
QI
"Step daughter 17 and I don't have a relationship nor any form of interaction for the last 2 years.
I used to be friendly to her and her two siblings. Helping here and there with what they needed; shopping, pick up & drop off to different activities plus I was also doing all the cooking, cleaning, entertaining, organizing trips and activities for all. But no matter how nice or helpful I was to her, I always felt rejected.
Initially I thought it was normal and it was a matter of time for her to open up to me. Her other two siblings were simply cordial, which was fine to me.
Four years passed by and things got worse. She was only acknowledging me whenever she needed something, other than that, I was made feel like an object; no hello, goodbye, not even looking at me.
We both could be in the same room and she'd just pass me by like if I was part of the décor. She was always wearing her AirPods around me and she was never helpful around the house (Neither her siblings).
I got tired of feeling used and rejected so I stopped doing anything with and for her.
Husband was not happy at all. We had so many fights and arguments about it, but I stood my ground.
After two years of having peace of mind by not acknowledging one another, husband is out of town texting me that his daughter wants to know if she can email me some forms to print out and give them to her.
Not only I said no, but also pointed out at how ballsy she was for requesting my help considering our situation. Also got mad at my husband for entertaining her request knowing how bad things are among us. Acknowledging me only when she needs my free services was one of the many reasons I wanted nothing to do with her.
I had a big fight with my husband over the phone. He's beyond upset at me and finds me petty.
Step daughter lives with her mom a couple blocks away from us. She has an older half brother that also lives in the neighborhood (they get along very well) Her mom has lots of friends and extended family, so clearly I'm not the only resource she has.
The task wasn't going to take lots of my time and effort. Even though it was requested at 10pm, I could've printed it out and left it in the front porch for her to pick it up In the morning.
So, AITJ for not helping the step daughter with her simple request?"
Another User Comments:
"ESH She's being childish, but she is a child. Is there a reason she feels this way about you? Was there any overlap in your relationship with her dad, and the relationship with her mom? You are also being childish, but you are an adult. You stopped speaking to your step daughter at age 15?
Yeesh" gcot802
Another User Comments:
"ESH. It wouldn't have hurt anything to print the forms for her, and would have likely helped your relationship. Sure she's been a teen…and that comes with a lot of Jerk behavior as they grow into adulthood. But you have been keeping score waiting to "get her back" which puts some of the responsibility for this on your plate.
At 15 she thought she couldn't trust or depend on you (heck she was 15, if there were any adults she trusted the list was short)…at 17 you confirmed her suspicion." adchick
Another User Comments:
"YTJ. Unless there are major things you are leaving out, you are a petty Jerk. Your step daughter is a child and likely has a lot of differing emotions about her parents, the people her parents paired up with after they separated, and life in general. It was simple task.
You have shown her that you are an unreliable adult that just happens to be married to her father. It is not the child's job to take care of the feelings of the adults around them. If you behaved better, your step daughter would eventually see all that you do/did for them. Instead you've shown that if you don't get what you want, you will retaliate in petty ways.
Congrats on being more immature and petty than an actual child." GracieW7
---
1. AITJ For Banning My Brother And His Partner From My Daughter's Birthday Party?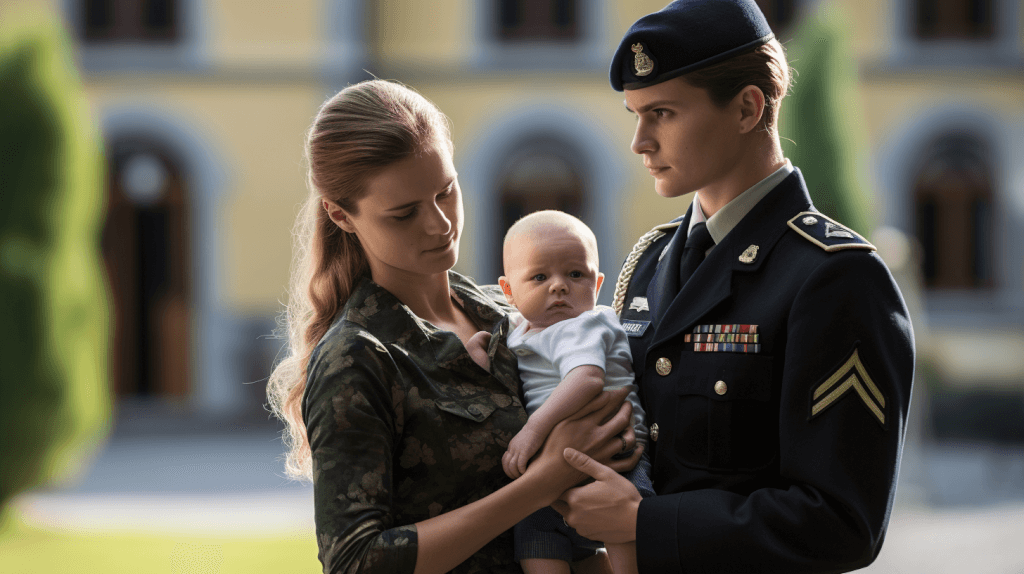 QI
"My (female 21) and brother (17) have always been very close ever since we were little. But he has always had anger issues and as he got older it got worse.
He ended up having to go to military school around the same time my daughter turned one so he couldn't be at his niece's first birthday and that hurt his feelings.
A few months after he got home I had my 2nd daughter and her first birthday is in a few weeks. Well my brother got a partner they been together on and off about a year now.
A few days ago they broke up and usually he just calls me to complain about her or how he's feeling. This time was very different.
So his partner we will call her Debby. Debby and my brother got into a fight over something little. Debby ended up making my brother get out of the car in the middle of the night with no way home.
He called me crying his eyes out about Debby being rude and how he's scared because he didn't know where he was. Debby's dad ended up picking my brother up after a few hours ( I couldn't get him because it was very late and I had been drinking that night, my kids were at grandma's (my mom) if you're wondering )
Anyways that night Debby was blowing up my mom's phone about how my brother is a bad person and just basically yelling at her she is very disrespectful. Debby and my brother ended up getting back together the next day (no surprise there) after causing all this stress and want to act like nothing happened. I texted my brother and told him he can come to his niece's birthday but his partner will not be allowed in my home.
He ended up calling me lazy because I'm a stay at home mom then just calling me names and being very rude to me. So I told him he will not be able to come either until he can mature a little along with his partner. But now I'm feeling really bad since he didn't get to go to my first daughter's first birthday.
But I'm really over their drama and how immature they act when they don't get their way. So AITJ?"
Another User Comments:
"NTJ I think it's fine to ask for a drama-free party from your brother. I probably wouldn't have uninvited them but I think it's justified also. You were insulted, shouldn't have to tolerate that.
I think you might become a Jerk if you don't call and still offer him to come on their own. Just say you would like an apology for what they said about you. (Not sure actually if this would make you a Jerk or not tbh but I think it's the polite thing to do)" RsHoneyBadger
Another User Comments:
"NTJ. One small point–OP says not attending his nieces' first birthday party "broke him." I don't get it. Why would a teenager care whether or not he's at an infant's birthday party? I'm not criticizing; I'm perplexed. I was a teenager once, and I knew plenty of teenagers, obviously. None of them–especially not the boys–would have cared about going to anyone's birthday party, least of all an infant's.
A kegger, yes. A pool party, yes. But not something filled with caustic relatives." RealbadtheBandit
Another User Comments:
"ESH You're allowed to make whatever rules you want for your children. That's not for anyone but you to decide, and it's not really an ethical issue as long as you're not harming them. But your brother and his partner are teenagers.
They're literal children. Telling them they "need to mature" is obliviously ironic. And it's even more so coming from a 21-year-old who is barely literate (English is clearly your first language and yet most children I know in primary school are more articulate and have a better grasp of grammar than you do in your twenties) and already has two children when you're barely out of your teens.
Sweetheart, I say this as gently and kindly as possible, but you are in no position to tell ANYONE that they are "acting immature". There is nothing more immature than playing house and having children when you're not even developmentally an adult yourself. ESH, and everyone here has some growing up to do, but at least your brother and his partner have the excuse that they ARE still children.
You are seriously lacking in self-awareness." Sorry_I_Guess
---
In this collection of stories, we've explored the complexities of personal boundaries, family dynamics, and societal expectations. We've delved into the dilemmas of gym etiquette, concert seating, and the constant battle for privacy. Upvote and comment on your favorite stories by signing up for a Metaspoon account. Click Log In at the top right corner of this page to get started. Note: Some stories have been shortened and modified for our audiences.