I always wished I had a swimming pool when I was younger. An in-ground swimming pool would have been amazing, but I had to settle for an inflatable kiddy pool. Now, if you told me about San Alfonso del Mar, my head may have exploded. "Wait… what's San Alfonso del Mar?" Glad you asked! It's where you need to book your next vacation. [googlead]You see, San Alfonso del Mar is a resort in Algarrobo, Chile and it is home of the world's largest swimming pool. "How large?" Another great question! 20 acres, with a length of about a kilometer. This beast of a pool contains about 66,000,000 gallons of water!
Fun at the beach? Nope, that's a pool in Algarrobo, Chile…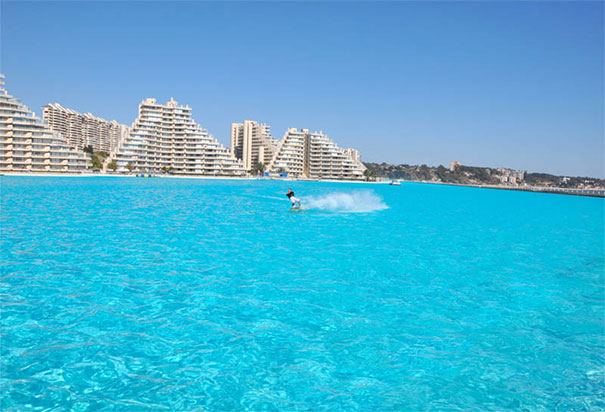 …the world's largest pool is found at the Sal Alfonso del Mar Resort, according to Guinness World Records.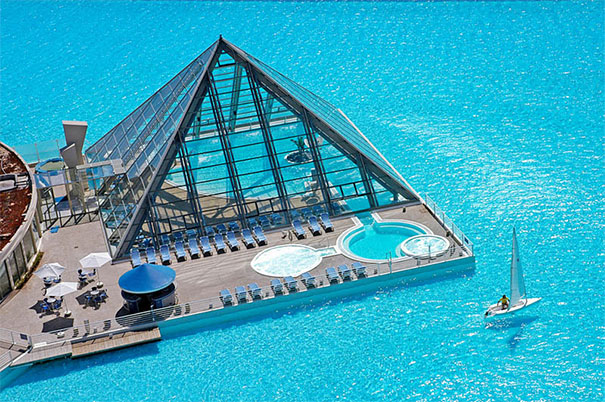 If you want crystal clear water, this is tough to beat!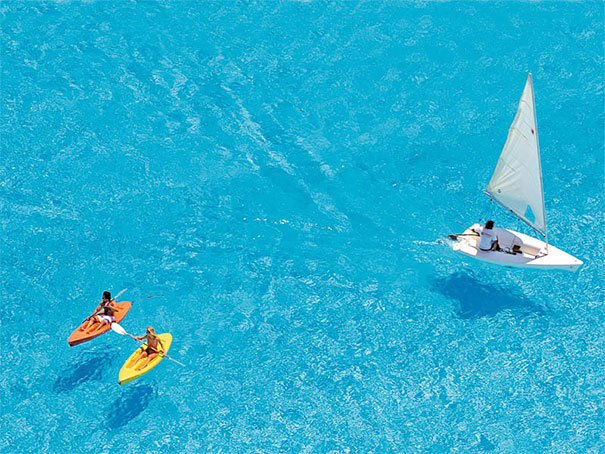 It cost between $1.5 and $2 billion to build this thing!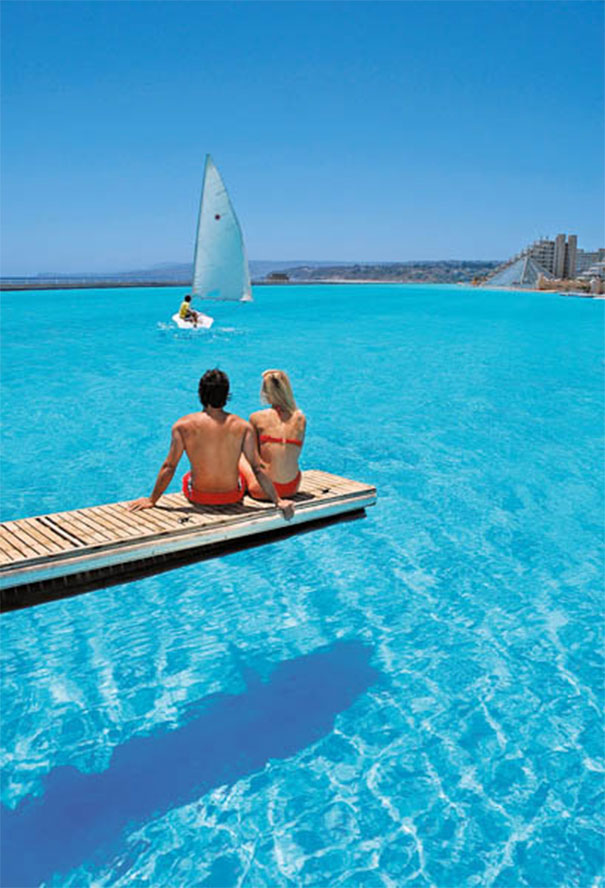 The filtration system costs about $3.5 million.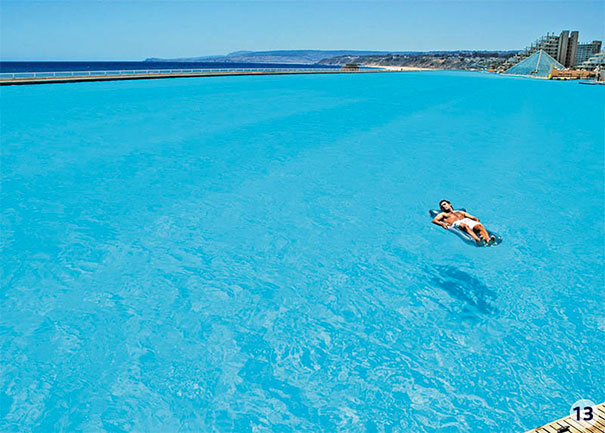 There are plenty of things to do here. Such as THIS! I have no idea what they're doing…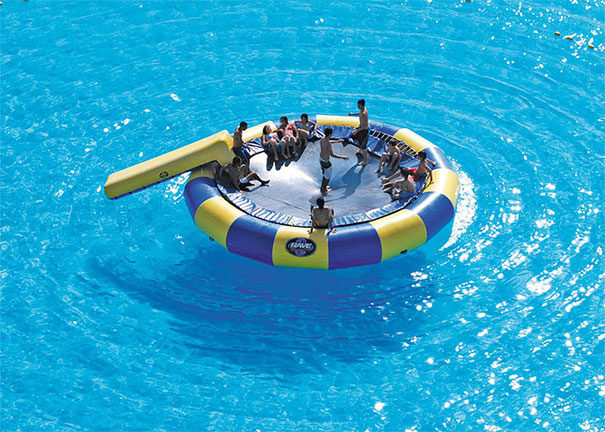 Here's what this place looks like on Google Maps.

It's pretty easy to forget that you're not at a beach.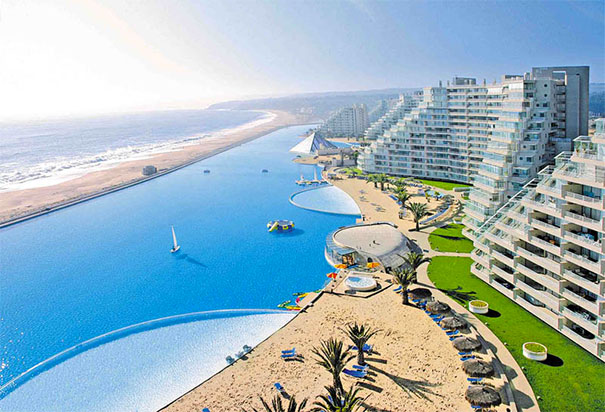 Just look at this monster! Annual maintenance is about $4 million.

Not a bad place to spend your vacation!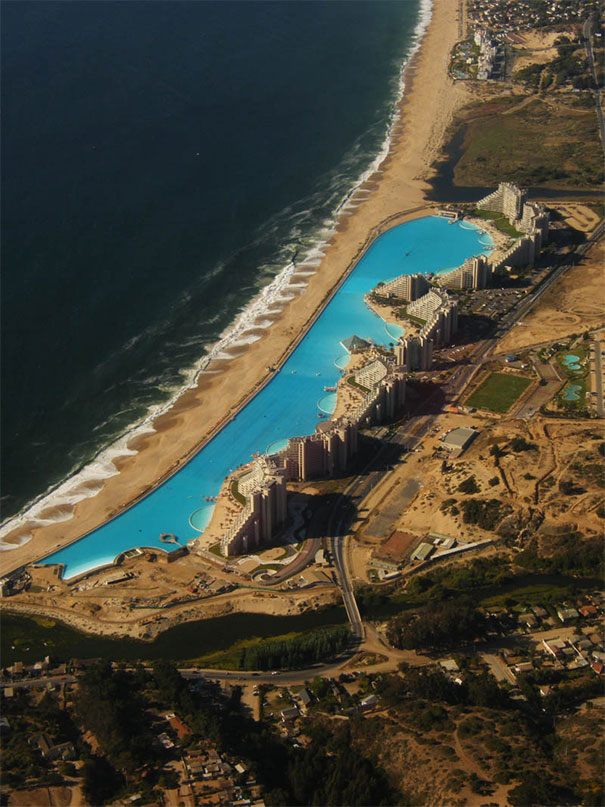 Suddenly, the beach seems that much less attractive. Pool party!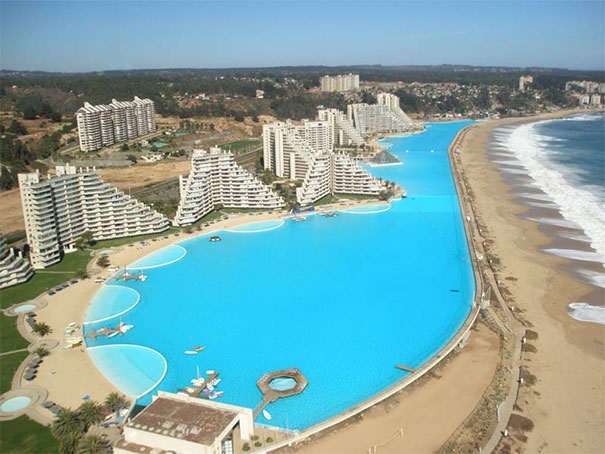 Source: Reddit
Well folks, I'm off to go throw away my inflatable kiddy pool and go talk to my travel agent. This is definitely a must-visit destination for me!