Raju's story is that of cruelty and sadness but fortunately it has a beautiful ending that will melt your heart. Raju was poached in India and held captive in spiked shackles while suffering from abuse for more than 50 years. Raju was being used as a "beggars' prop" and lived off of garbage and handouts from tourists. [googlead]
Raju's life of torment finally found a ray of light when North London-based Wildlife SOS heard about his plight. Wildlife SOS was so moved by Raju's story that they flew over to India and spearheaded a rescue mission, putting together a team that included 10 of the charity's own, 20 forestry department officers, and six policemen. The highly emotional rescue took place during the cover of night, putting an end to Raju's suffering. Incredibly, tears of joy rolled down Raju's face as he was being freed.
Raju became very emotional and cried during his rescue.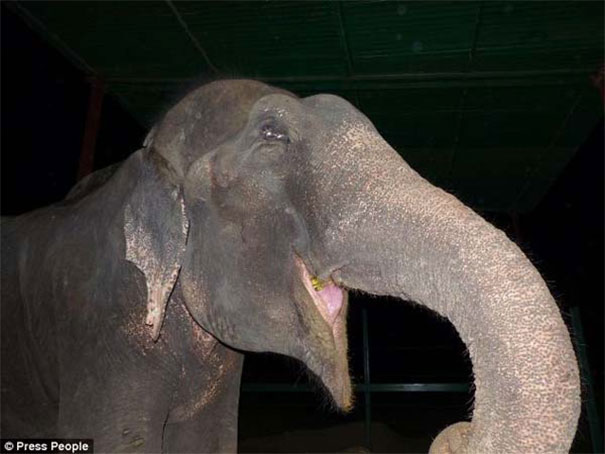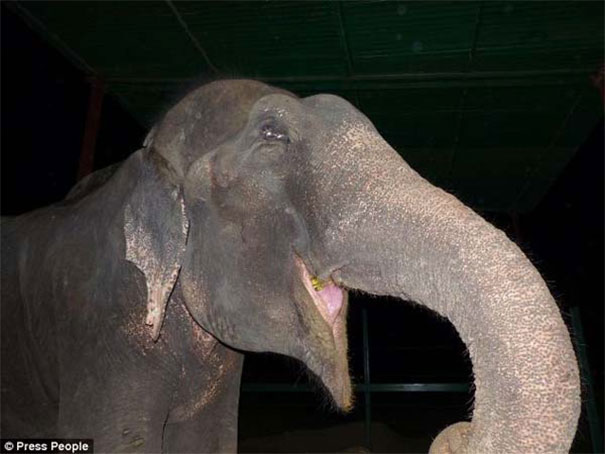 Source: DailyMail
It's so great to know that there are organization such as Wildlife SOS that will take a stand on behalf of these innocent animals. "He'll spend the rest of his life in a safe compound in dignity and free from suffering and pain." I am honestly overwhelmed with joy for Raju!