People Tell Their Most Bewildering Malicious Compliance Revenge Stories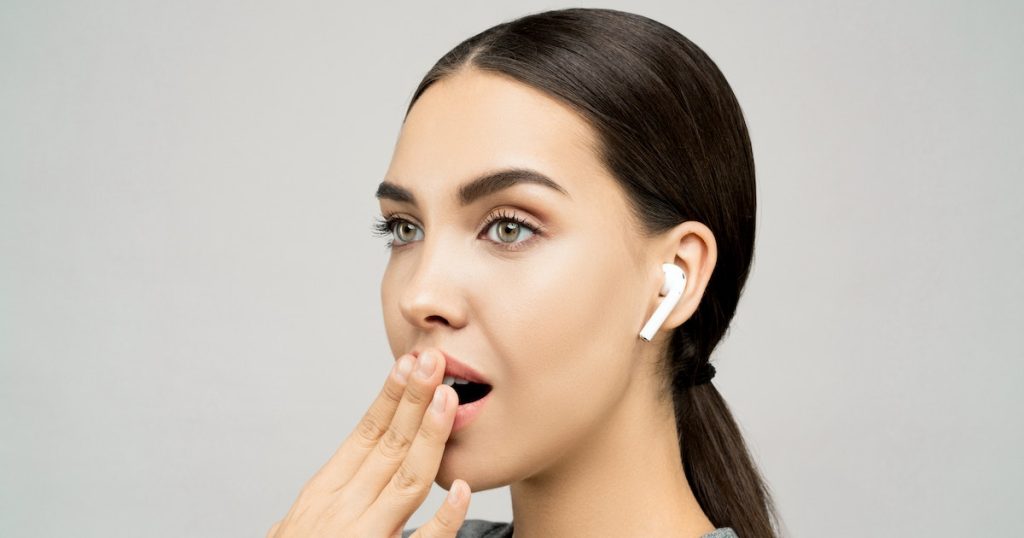 Some people are just so smooth with the way they get revenge. It's almost like they're professionals. And what they would tell you is that it's not about how big and serious the revenge is but rather how well it was carried out. Carrying out good revenge starts with proper planning, has solid execution, and in turn, ends with great results. Sometimes you have to be sneaky as you get revenge on someone. Other times, you literally do what they say, knowing it will later come back at them, and watch the end result slap them in the face. That's what we call good ol' malicious compliance! Check out these amazing malicious compliance stories. Don't be shy when telling us your favorite stories; speak your mind in the comments!
14. Give You A Perfect Score? I Will, But My Comments Won't Be So Nice
But they still gave you a perfect score, so it's okay!
"I needed a new car. I had brought my car to the dealership because the brakes were making noise, AGAIN. That car had always been a bit of a lemon.
I had just had the service department work on the brakes a couple of months earlier. When they got back to me this time, I found out that not only did I need $500 for more brake work but they wanted $1,500 to replace both of my front axles (on a 5-year-old car) and another $750 for other general services too.
I had had enough. I had never been fond of this car in the first place. There was no way I was dropping a couple of grand more into it. Oddly enough, this disaster of a vehicle is not the focus of this MC story.
Just the impetus that started it all.
It's early 2022 and buying a new car is a nightmare. Thanks to supply issues, nobody has cars. The plus side was that used cars were worth far more than ever before, so I could get a great payout for the nightmare vehicle.
I looked around and to my surprise, I found one of the cars I wanted was due to be at a local dealership by early the next week (it was a coin flip between 2 choices).
That made my decision for me. So on the 4th of the month, I sold them the car I detested and bought the new one. I left them the old keys and got a ride home with my wife, gleefully waiting for next week.
Thanks to recent years, I had a home office I could work from, but the hospital where I work really wanted us back on-site as much as we could be. My direct boss is a great guy.
He told me that a few days working from home while I was carless was no problem. It turned into a problem when next week my car was still not there. It had made it off the ship but was stuck in some lot waiting for transport.
Ok. The world's supply chains are a mess. What can you do? The dealership is great and they give me a loaner.
Now I'm stressing a bit because the hospital parking garage has the tiniest parking spots and the loaner is a big beast.
I'm terrified that this SUV, which is not mine, is going to be dinged or scratched and I'm going to have to pay for it. So for the rest of the week, I drive all the way up to the top floors to find a corner spot that is wide enough for me to park with a reasonable sense of safety.
It's only for a week or so, not a problem.
Except it wasn't one more week. At the end of the week, still no car.
At the end of the next week, still no car.
I know this is such a trivial problem, considering what we had all just gone through.
Still, I have to admit, that being told day after day that the car I was so looking forward to was trapped on a lot less than 2 hours away was really starting to take the shine off this transaction.
All through this, I didn't blame the dealership. The sales managers were awesome. My actual sales guy was kind of that fake too-smiley stereotype, which is why whenever I stopped in or called, I spoke to the managers, if at all possible.
Finally, on the 23rd, my car was delivered to the dealership. (The funny thing is that my other choice arrived a week earlier). I'm ecstatic. My sales guy asked if I can pick it up that day.
I can't. I had a ton of work during the day and my wife had class that night (I needed her to sign with me). I suggested we do it the next day. Nope, the 24th was his day off.
Now, it had been weeks. Everything that could possibly be done was done and ready. I asked, "Can't I just sign with someone else." Nope, HE had to be the one who handed me over to the finance guys personally.
I had no idea why, but the sales guy was insistent that the sale cannot be finalized on the 24th. I point out I have waited all this time and not complained (much) and that the 25th was not really good for my wife.
"Nope. No, can do." Thankfully, my wife loves me dearly and took pity on me. She scrunched up her day to make time to get my new car on the 25th.
So, we signed the papers the next day in record time and she headed back to work.
While I'm there afterward, the sales guy tells me that the woman who does the car walkthrough was out that day. I asked if she was in the day before and, of course, she had been.
He muddled through explaining features to me, but now I'm annoyed with him and wrapped it up as quickly as I could. (I'm still finding new stuff I didn't know my car could do.)
As I'm leaving here is where he keyed up the MC.
He said, "You are going to get a survey in your email. I really need you to give me all 10s. Anything less hurts me and the dealership." I looked at him a bit askance as I was getting into my new car to head home and he repeated.
"Please, remember. All 10s." So after everything, those were the last words he left me with.
To clarify one more thing in this overly long narrative, I work doing research for my hospital. Data accuracy is a huge deal to me.
I hate it when Administration wastes nurses' time collecting bad data or when some researcher is hammering us for data extractions, flailing around for some sort of significance with no real hypothesis. So here was this guy telling me to give him perfect scores in a transaction that was far from perfect.
To be fair, 90% of the problems they had no control over, and they really had done just about all they could with getting me a loaner and getting my wife in and out the door as quickly as possible.
I honestly didn't mind giving 10s. What I absolutely hated was the fact he was coercing customers into perfect scores and thereby skewing the sales data. This was the beginning of a multi-year relationship with this dealership.
After the nightmares of the previous car, I really did not want to start it off on the wrong foot.
So I did the honest thing. I gave 10s and in every one of the comment sections, I explained how the dealership, especially the sales managers, had earned these scores.
I also wrote that I really did not appreciate being pressed by the sales guy into giving 10s. I noted how I almost didn't give perfect scores, specifically because I loathed being told I had to.
The next day, I received a text from my sales guy that read. "I would have preferred no survey over that survey."
But he got his 10s. Why was he mad?
I found out he left the dealership a few months later.
I can't say I'll miss him.
When I brought my car in for an oil change yesterday, I saw the sales manager again. He said he remembered my response. He had been a salesperson, so he knew about the "must give 10s" pitch.
He also said until he read my comments he hadn't considered that he might lose those scores because people hate being told what to do. He informed me he had a talk with the sales team about it.
I doubt they will change their methods much but at least they will hopefully be a bit more tactful about it in the future."
Another User Comments:
"I hate customer surveys. I always want to just write, "Supervise your own freaking employees, and don't expect me to do homework evaluating them for you."" shelaconic