People Ask Who's In The Right In Their "Am I The Jerk?" Stories
Unsplash
We are often eager to know what other people's first impressions of us are. Maybe we're looking forward to hearing the compliments, but sometimes, it doesn't go our way. When people meet us at the wrong moment, they may not be able to draw complimentary impressions of us. Perhaps, they may think we're actually jerks because of the actions we do or the harsh words we say while we're overwhelmed with emotions. The sad part about this is when these bad first impressions become our trademark, people will know us for being jerks instead of who we really are. Here are some stories from people who were called jerks and now want to explain themselves. Read on and let us know who you think the real jerk is. AITJ = Am I the jerk? NTJ = Not the jerk WIBTJ = Would I be the jerk? YTJ = You're the jerk
24. AITJ For Arguing With My Partner In Front Of His Son?
Pexels
"Yesterday my partner, his son, and I were driving to drop the son at his mom's house. They live an hour away from my place and we were running low on gas. We decided to take a different route that would lead us through a nearby city. I was a passenger and was supposed to be navigating. I messed up and my partner got upset with me.
In front of his son, he says 'you're ticking me off', all because I had a brain fart and didn't direct him properly. This put me on edge. Keeping in mind, my partner doesn't have a car right now, he moved into my place and he has been struggling to find steady work.
I have been working 12-hour days and keeping us afloat while making sure everyone's needs are being met.
I was already feeling stressed out yesterday which I had already expressed to him earlier. We had dinner to be at with my parents, and because of the bad directions I gave, it was going to make us late. Whatever, not the big part. He got so mad that when we pulled in for gas, he said that I had to drive.
The gas station was super busy, my car was parked on the wrong side, and that only added to the stress.
Afterward, I was trying to back out in between all the traffic, someone started honking at me thinking I was going to hit them, plus my partner was nagging at me at the same time so now tensions are extremely high. When I tried to pull out of the parking lot, I caught part of the curb which exasperated us both more. He was already angry with me and it seemed he wanted to fuel the fire.
I then asked him calmly if he could please take it easy on me. I was still being pretty calm, just asked him to try and not be so angry with me about the directions since I was already feeling bad and had acknowledged it. He then stated that he didn't want to talk about it in front of his son. I was trying to get him to hear my side which I wasn't upset or yelling at this point when he yelled out 'shut up!' I screamed back at him at this point and told him 'don't you dare tell me to shut up!'
After we dropped his son off, I tried to have a conversation about it.
He told me 'if I ever do that in front of his son again, it will be the last time.' I told him I didn't appreciate him swearing at me the way he did and that if he ever did that again, it would be his last time. I dealt with an abusive man for 10 years and I will not tolerate that type of speech.
Today we finally sat down and talked about it, according to him it was my fault that he screamed that at me and that his son is scared about how I reacted. He said I broke a boundary. But I didn't lose my cool until I was under defense mode. I have never done that in front of his son before. I even mentioned to him yesterday the fact that he lacks patience and I have seen him tell others to shut up and get snappy at them including his kids.
Am I the jerk here? I feel as though he is using me as a scapegoat so he doesn't have to take responsibility for his actions. Where do I go from here?"
Another User Comments:
"NTJ. Do you really enjoy being in a relationship with this man? It sounds like he makes all of his shortcomings your problem.
The biggest thing for me in this story is how you two are not a partnership in a stressful situation.
How were you navigating? Don't those usually have voice guidance? It sounds like he put the entire burden of navigation on you and I'm sorry? But missed turns are a common thing in those situations and most people just work together to fix it.
Your car was low on gas and you had to drive two hours to take his son home. He knew that ahead of time, why didn't he fill up your car the night before?
Being late to dinner with family is just not something to be stressed about.
Not even a little bit. This guy was just escalating every problem and did not one thing to be a partner.
You aren't going to meet someone who wants to be a good partner and build a life with you as long as you are with this person." VROF
Another User Comments:
"NTJ. He's the one who instigated it by screaming at you. He worsened it by yelling at you to shut up, and by cursing at you.
If the son was afraid, it's because he's afraid of his father, not you. It's a stressful situation, but he's an adult. He has children. He has been through stress before, he knows how to manage it. If he doesn't, that is on him to figure out, not you. It's unlikely he will, especially since he feels completely comfortable pinning the blame for his behavior on you.
You deserve better than that." Proper_Garlic3171
Another User Comments:
"NTJ – You already know the signs and patterns after your previous 10-year relationship. You know it's not gonna get better. He will ALWAYS have an excuse to insult, disrespect, and intimidate you. It will never be his fault. You know what you have to do, you've just got to give yourself permission to do it. I'm sorry that this is happening to you again but here's your chance to stop it. Good luck." ROZDOG69
---
23. AITJ For Not Helping With My Husband's Friend's Wedding Preparations?
Pexels
"My husband is the best man at an old friend's wedding.
After we received the invitation, my husband informed me that the couple had asked that I, along with nine other guests, help set the wedding venue in between the ceremony and reception. The wedding party will not be doing it because they are going to be taking pictures and enjoying the wine hour with the bride and groom.
Basically setting up tables, decorating, setting up place settings. During this time, the rest of the guests will be having a wine hour. Afterward, the ten of us are expected to stay and tear everything down.
My husband simply agreed to this because he knows the couple is on a tight budget.
I told him that this was not okay with me and that had they asked, I would have told them so.
I'm sure his friend asked him because he knew I would say no.
This started a huge fight between us with him claiming that 'someone else's wedding isn't all about me.' I told him he could happily do it, but if this wasn't cleared up by then, I would not be attending the wedding. This caused him to call me an even bigger jerk, saying it is my job to support him on that day.
Edit to add: This is my husband's friend. I know him kind of well because they have been friends so long, but I've met his fiancée maybe three times and never had much of a conversation with her. I would not be upset to miss this wedding. AITJ?'
Another User Comments:
"I'm a bit concerned by your husband's… expectations… of you.
He has decided, all by himself, that:
you will be doing work for the couple
that it's not about you
and that is YOUR JOB to support him on that day (I'm confused if the day is about the couple or about him and who you really need to support)
So, according to your husband, you exist to do what you're told to do with no other purpose for living.
I hope this is wedding-induced stress and not a typical thing he does.
Couple volunTelling the other is very common, although typically it's something they've already discussed or something they KNOW the other person will do. That said, it's still not a smart thing to do.
NTJ for not helping. That's the easy part.
His reaction, though, is really the bigger issue and is a very large red flag.
His language toward you indicates that this is a hill he will die on (making you work for the wedding).
He needs to know that what he did was unacceptable and how he reacted was even worse.
I think you need to take a little time away from him to reconsider everything in your marriage. Is this typical? An escalation of prior entitled controlling actions? Completely out of the norm for him?
I don't think it's really a stretch to call everything you describe here as emotional abuse." pcnauta
Another User Comments:
"NTJ.
I'm pretty sure 'How to turn your wedding party's SOs/plus ones into free event staff labor!' is the chapter that comes right after 'how to devalue your photographer friend by insisting they shoot your wedding for 'exposure' instead of money,' in the internationally bestselling '1001 terrible ways to transfer the cost of the wedding you can't afford onto others: harnessing the power of self-absorption, tackiness, and exploitation.'
Your husband is also a jerk for acting like he possesses power over you to commit you to do stuff without your knowledge or consent.
And then even doubled-down on it when you rightly called him out for it. Yeah, no.
So I would RSVP 'No' to the wedding, and then RSVP 'Yes' to marriage counseling." PARA9535307
Another User Comments:
"NTJ, although I'd have to say the hubby is for answering for you without consulting with you over it. And no, it's not your job to support him on that day. My hubby was the best man for a work colleague that he's close friends with which meant that I was also invited to the wedding of people that I've never met before. Knowing how I dislike social situations, to begin with, and that I would know absolutely no one there other than my hubby, he 'wanted' me to go but was completely fine if I didn't. The only 'support' he expected was me letting him use my digital camera which I was more than happy to hand over in lieu of being forced to attend." Country_Kat
---
22. AITJ For Switching Seats On The Bus?
Pexels
"I (22F) was taking a 10hour bus. The seats were tiny and considering I am pretty skinny I was fitting normally. However, my seatmate was a severely overweight lady around 30 years old.
I didn't wanna be mean so I shoved myself in the window and even then our sides were joined and I was feeling like she was leaning on me. I was by the window and her by the aisle.
I glanced back and saw a grandma sitting by herself and smiled at her and asked if she minds if I join her.
She smiled and nodded and the lady next to me frowned and said. 'Is there a problem?' I told her honestly I was cramping and had no space to even shift around.
This woman got so upset after that and started saying I was fat-phobic, a skinny witch, a jerk…
I told her honestly I cannot last 10 hours like this and I am not staying in the seat to save her feelings and she can think whatever she wants.
She then proceeded to make an hour-long phone call calling me white trash and whatnot. My mom said I should have waited for a rest stop and just sat down behind the lady as opposed to saying she has left me no space.
Idk, I don't think I was mean. AITJ?"
Another User Comments:
"NTJ, you were uncomfortable and solved the problem in a kind and respectful way, she's the one who made it into an issue. Did she want you to sit cramped for 10 hrs just to save her feelings? And then she proceeded to body shame you, which is totally a jerk move. Sorry you had to deal with this, and I feel sorry for anyone else who gets trapped next to this woman." ClownFacedNinja
Another User Comments:
"NTJ.
She's projecting to cause drama, I'm not going to say her motivations but some people just like drama and see a benefit in it.
You are allowed, and it is morally acceptable, to immediately advocate for your own needs when you're uncomfortable. Like you don't get any points for being uncomfortable for several hours just to possibly avoid teeing this woman off that you were uncomfortable because she was encroaching on your space." JCBashBash
---
21. AITJ For Not Disciplining My Son When He Cursed At His Mom?
Pexels
"I (45M) have three kids (14F, 15F, and 16M) with my wife (46F). My son and I are very close, but I do notice that my wife does not give him any attention. Both of my daughters are doing well in school and play a sport. My son is failing two of his classes and is struggling with his weight.
Our daughters have been picking on our son as well and my wife thinks it's just normal teenage behavior.
It's gotten to where the son spends most of his time in his room and only speaks to me. I've argued with my wife constantly about her 'favoritism' towards our daughters and she denies it. On holidays and birthdays, I get my son gifts as my wife thinks a card is enough. For our daughters, my wife takes them out and lets them buy anything they want.
This week is spring break and my wife announced that she will be taking her daughters on a trip. Son asks if he could go on the trip and my wife tells him that it's a girl trip. He gets angry and calls my wife a witch. He storms up to his room and slams the door. My wife gets angry with me and starts asking about his punishment.
I tell her that I will have a word with him, but not punish him over his break.
I did have a long talk with my son about using profanity and he apologized. My wife and daughters left yesterday and I have not heard from them.
AITJ for not punishing my son for swearing?"
Another User Comments:
"NTJ
A teenager being consistently treated unfairly got snippy in the face of a particularly blatant example of favoritism in his family.
He needs to be heard, not punished.
You can't treat someone poorly over a long period and then demand affectionate respect. The profanity is not the problem, the dynamic happening in the family is… and it needs to be addressed.
On a separate but related note, has your son been evaluated for depression? A therapist who specializes in working with teens could be a really great resource for helping him develop a game plan for dealing with his sisters & sorting out his feelings about your wife's favoritism.
You mentioned that he's struggling with his weight – besides that it sounds like he's not very active, is he eating his feelings? (What I mean by that is does he eat to feel better when he is bummed, angry or stressed?) A good therapist can help him build better coping tools and being able to manage our emotions is a big component of healthy self-esteem.
You and your wife might want to consider a few sessions yourselves – a disinterested 3rd party could be useful in mediating some real conversations about some very problematic parenting.
I hope you can use this incident as a starting point to make some much-needed changes and get your wife to see her role in the problems." rapt2right
Another User Comments:
"It sounds like that at some point you have developed a dynamic where you buy stuff for your son and your wife buys stuff for your daughters.
This might work just fine if you actually discussed the setup and made sure all kids got equal attention, gifts, and trips as a whole. Maybe you should be taking your son on a guys' weekend trip.
Both adults should also work to make sure the usual sort of sibling fighting does not escalate to full-on bullying like it sounds this may have.
And yes, you should have enforced some consequences for calling your wife that.
He should at least be expected to apologize if nothing else.
As a whole, everyone sucks here." NotLostForWords
Another User Comments:
"NTJ. He's having big, complicated, painful feelings including feelings that his mother does not love him. This is understandable; her behavior is neglectful and shows active favoritism. His feelings match the situation. Punishing him for expressing those feelings is not going to make them go away; if anything it would just make him feel more abandoned and unloved.
Please be 100% clear to your son that you love and value him. Can you take him on a special trip just the two of you? And I would strongly recommend a plan to get your son out of this household ASAP. If you sit by and allow this to continue, then yes, you will be the jerk." Eastern_Fox5735
Another User Comments:
"Everyone sucks here.
Your wife is a major jerk for treating her son like this. And you should do more, it's unacceptable and you guys need counseling.
If it's the first time he swore and won't do it again, there is no punishment needed for that. Go to family counseling, he will hate his sisters and mother otherwise, probably does already." Nitro114
---
20. AITJ For Choosing My Partner Over My Best Friend?
Pexels
"I (24F) met my friend Tina (24F) in college and grew our friendship into a best friendship over the last 6 years. Along with another best friend, we all 3 moved in together in the summer of 2021 and things got a little rocky with the friendship between Tina and me (you know what they say about living with your BFFs).
Around this time, I met my now partner, Sam (24M).
At first, Sam gave a 'womanizer' energy but it turns out he is a big lover boy who has turned out to be the best relationship I have ever had. However, in the beginning, when I was introducing him to everyone, Tina refused to give him a chance.
On their first encounter, she noticed his tattoos and refused to even acknowledge him because SHE doesn't like guys with tattoos.
He made multiple attempts to try and win her over but she wouldn't give him the time of day. I, and many of our friends, observed this behavior. It was completely uncalled for and it really made me turn from our already strained friendship because he never gave her a reason to act this way.
After distancing myself from her even further, Tina has made efforts to try and make our friends take her side, leaving out details to make her look better in the stories she tells and punishing me by attempting to isolate me from everyone.
She was even successful in hurting some of those friendships.
After about 6 months of this, it all came to a head at a bar crawl where she (very wastedly) proceeded to tell me, based on her gut feeling, that Sam was going to hurt me, he would never give me the life I deserved, I deserve someone better, etc. all while Sam stood behind her and heard the entire thing.
Every person in my life who has met Sam loves him (including my mom which is a HUGE deal) and doesn't understand why Tina is acting this way. When I have confronted her about her behavior towards him she just shrugs and says 'that's my opinion.' After our lease is up I don't know if I want to remain friends with her. AITJ?"
Another User Comments:
"NTJ. I wonder if Tina is just jealous of you, or maybe she has a secret crush on either of you two. There has to be a reason for her actions other than she doesn't 'like guys with tattoos.'" XVX_Vandal_XVX
---
19. AITJ For Yelling At My Roommate's Cat?
Pexels
"My roommate has this cat that I absolutely hate. The cat hisses at anyone who walks near him and is constantly pooping on the floor. The cat needs a vet as he poops blood almost daily but my roommate does nothing about it and will not bring him to the vet. He instead buys him prebiotics and sensitive stomach cat food and claims that he is fixing the problem.
Every single day I see the cat go into the litter box, walk out and poop directly on the floor. Sometimes he poops right outside the litter box, sometimes in the corners of the apartment where you can't see.
Either way, I am cleaning cat poop off the floor every day, sometimes multiple times a day. I personally started scooping the litter boxes because my roommate would let them get so bad that my entire apartment would smell so I started scooping them every day.
This is not my cat nor do I even like this cat and I'm constantly cleaning after it or cleaning its litter box so you can assume I'm a little irritated by this point.
This morning I didn't know my roommate was home and the cat pooped on the floor again and I yelled at the cat. Like I will fully admit I screamed at the cat but every morning waking up to poop on the floor is extremely annoying.
My roommate came out of his room and was mad that I yelled at his cat saying 'he's special needs and you can't yell at him'. Am I the jerk here? I feel bad now that my roommate is mad about my yelling but I also can't deal with the cat pooping on the floor anymore and have said this to my roommate.
Just to add I have talked to my roommate multiple times about the cat needing a vet and he denies it every time.
The cat used to live in his room but has been kicked out because my roommate has brought an additional FOUR cats home since having this one and is no longer allowed in his room because there is another cat in there that doesn't get along with the rest."
Another User Comments:
"NTJ. Cats use the litter box so if they are going right outside the litter box there is normally a medical issue.
Your roommate is the major jerk for not getting the cat vet care when he's having a medical problem. Quit cleaning up the cat poop and make your roommate do it. If he won't get the cat medical care the cat should not have to suffer though." Reason_Training
Another User Comments:
"NTJ. The cat is the true jerk here. The roommate should see your side too so I think you're not in the wrong.
I think I should explain because I don't think it came out right. The roommate should see that the cat is causing harm to the floors and making OP mad. The roommate shouldn't just defend the cat when they don't really clean up after the cat and know how annoying it is." Unfair_Journalist_30
Another User Comments:
"NTJ. Maybe I'm old and curmudgeonly—I absolutely am—but 1. The cat is sick. If that's what it takes for the roommate to pay attention, yell at the cat all day. 2. I hope the roommate is better at paying rent than cleaning up after the cat. 3. When people like me say they are not pet people at all, it's because of people like this roommate." Yfrontdude
---
18. AITJ For Laughing At What's Happening In The Company?
Pexels
"I work in the travel industry, I co-manage about 20 people, various shifts. I'm usually the one who made the schedule, ran payroll, covered lunches, etc. I have another co-manager who managed the guys in the shop and he is the one who knows better their strengths/weaknesses.
So about 3 months ago, the master technician was going to go out on back surgery, at least 6 months recovery.
So my other co-manager and I put together a schedule that combined higher and lower techs together. He and I sat down with each tech and explained our reasoning and all techs were okay with those schedule changes.
So about 2 weeks ago, upper/middle management said that we would have to give it up and let them do it because we showed 'favoritism'. Oh… okay. Mind you, they didn't discuss it with anyone so when the new schedule came out, 2 people quit outright.
(They lived the furthest out, about an hour one way. I always figured in drive/sleep time to make sure they had time to rest). Then a few days after, 3 more were about to turn in their notices, and 1 actually did.
I laughed because when the technicians saw the newest schedules, they said, 'who did this because we know it wasn't you,' and I told them.
I got in trouble for laughing, they said I was making fun of the person who mucked up the schedule. I said I wasn't, sometimes it's best to communicate with people before changing their schedules; you don't know what they had planned on their original off days. I warned them of this BEFORE they made those changes but wasn't listened to.
Was I the jerk?"
Another User Comments:
"Eh.
Not the most professional response. Or the most likely to be treated seriously. Or the most helpful. But jerk? Nah. Not the way it's described here, as just a regular laugh at the moment, not some, 'look at me, I'm making a point, booming with fake laughter bc I was right and you were wrong' theater. Then you'd be the jerk.
NTJ." psatty
Another User Comments:
"NTJ – you explained your stance and they went against it and now the location is paying the price. I'd be shocked if you didn't laugh at that. They screwed it up after being warned, so it kinda deserves some derision." Lurkingentropy
Another User Comments:
"NTJ. I would have probably laughed at management's expense too. So sick of middle management not treating their employees like people." HotTubBurrito
---
17. AITJ For Not Wanting To Bond With My Sister's Kids?
Pexels
"I (25m) live in the same city as my sister (35) and her family. I work a pretty well-paying job in IT which also requires me to cross-country-travel to meet up with clients frequently enough for me to consider it quite time-consuming. Both my sister and her husband work comparatively low-paying jobs and thus have to live paycheck-to-paycheck. It is because of this that I regularly have to help them out financially as they would otherwise have problems.
I do not mind doing this, as I earn more than I can spend anyways because the work and travel lifestyle my workspace forces me to live, which doesn't leave me all that much free time anyways. I do usually have weekends off, at least.
They also have two kids, who I definitely don't hate but am admittedly not all that interested in, either. I gift them stuff all the time, be it their birthdays, holidays, or occasionally when I'm in town and saw something they might like.
The thing is, however, that I just don't really like kids in general. Kids are annoying to me and I prefer my current lifestyle over the thought of raising any myself.
Now my sister is of the opinion that I'm still not doing enough and that I should spend more time with her kids since I'm alone anyway. She means this both as in on weekends as well as that I should take on fewer projects at work to then invest this time into her kids.
As already stated, I don't have much free time as is and the little that I do, I'd much rather spend doing things I like than anything that has to do with kids. I have also told her that I'm happy to help her financially but that they're her kids and thus I'm not obliged to help them in the first place and she should be happy I do anything at all, to which she didn't respond all to kindly.
What she's expecting of me feels unjustified to me as I feel I already support her family enough. However, I might be wrong, which is why I'd like to get other opinions regarding this matter. So, AITJ?"
Another User Comments:
"NTJ
Your sister and her husband are entitled jerks here. You are funding their life and they want you to basically take care of their kids in your free time, this isn't about spending time with the kids, this is about them wanting you to take care of and pay for the kids when they are with you.
The fact that she wants you to work less so she can get rid of her kids is such an entitled statement.
You need to stop supporting them financially. You are not a cash cow and if they are unable to afford their lifestyle, then they need to do something about it.
Being an aunt or uncle doesn't require you to take care of them for the parents.
Just because you don't have kids doesn't mean that you must take care of hers.
I would tell her, 'Your kids are not my responsibility. I work my butt off and not only do I have to bail your butt out financially, but now you think I should work less and give up my weekends to take care of your kids? You are not entitled to my money or child care and going forward don't ask me for anything cause it all ends now.'" McflyThrowaway01
Another User Comments:
"NTJ – No brainer.
The more you help your sister the more entitled she gets. Stop 'regularly' helping them and only help with emergencies (poor budgeting and planning is not an emergency). Tell her, clearly, once more that the subject of seeing her kids on her terms is closed. When she persists go low contact except for major events. When she asks why tell her that she's not respecting your boundaries and you will not tolerate that, even a little.
She'll go nuclearly dramatic, get a caucus of family members to meddle, and persist in harassing you until you do her bidding. Wait that out and then she'll accept reality, eventually. Stick to your guns, don't get emotional, don't get baited, and don't respond to her flying monkeys when they come after you.
Good luck man, remember the reward for good work is more work." ROZDOG69
Another User Comments:
"NTJ
Everybody is different and your not liking kids is absolutely fine.
You are at your liberty to spend time with them as you're able and look after them when you can and that's more than good enough.
Your sister is asking you to contribute in ways you aren't comfortable and that isn't fair to you or the children as who wants to be looked after by someone who would rather be doing something else? At the same time, she is also choosing not to consider that you're helping out very generously financially with no complaints. She cannot have it both ways. Tell her kindly not to ask you again because you are doing your very best to support them in a way that suits you. They are her children and she and her husband need to work this out between them." Coffeeandcrimeglobal
---
16. AITJ For Not Obeying My Sister's Ex's Request?
Pexels
"My sister and her ex were together for about 2 years, living together and stuff. Well, they broke up 2 days ago. It was mutual and they are trying to get their stuff in order. Her ex, let's call him W has some anxiety and depression issues. This is relevant to why I may be a jerk.
W calls me and asks if I can bring his stuff from my shed down for him.
Normally I would be happy to do this, but he's asking me to bring a tote that weighs 250lbs.
I am not a weak woman, but it took two full-grown men to carry this thing. I physically cannot do it alone so I said no.
He started getting mad and said things like I never liked him. And how I can't do one little thing for him and his heart is too broken and he can't do it because he feels too bad.
Here's where I may be a jerk. I told him I really didn't care how he felt, because I physically cannot do it, and hung up on him.
So AITJ?
Edit: He has full access to my shed, and doesn't need me to be here to get his things.
I texted him to say I was sorry for snapping at him, and he responded by saying if I was really sorry I'd bring his stuff.
I no longer feel bad.
Apparently, they broke up because I 'jokingly' called my sister his emotional support human after he whined that I just wanted me and my sister to go see Secrets of Dumbledore for my bday. It was that night they mutually broke up since my sister realized that's EXACTLY what she was."
Another User Comments:
"NTJ. You had a valid reason why you said no which is that you PHYSICALLY couldn't manage to handle the tote and transport it to him.
It wasn't a 'No, cause I don't feel like it' reasoning and then he started talking trash to you and attempted to guilt trip you using his issues/'heartbreak' as to why you should put yourself at risk to try to bring his stuff to him.
I'm assuming all of you involved are technically adults. Breakups are difficult no matter what but at this point while they're trying to get themselves in order (trade their stuff back) he should just nut up and come get his 250lb tote if it's so important to him.
I get that you worried about your reaction towards him but he refused to take no for an answer even with a good reason and then he piled on some 'woe is me, you always disliked me and I'm sad' nonsense and honestly, I wouldn't blame anyone for snapping in response." sarusagi
Another User Comments:
"NTJ, and not even for the reasons you think. Beyond this being a huge ask in terms of your physicality, if this guy blames you for the breakup seeing him could put you in danger from him.
You made the right call." DplusLplusKplusM
Another User Comments:
"NTJ. Even if you could get it I'd advise against it. You don't want to invite the possibility of him claiming you broke his things by mishandling them.
Send him a text (so it's in writing) that he has X number of days to get his things. Be there with him to ensure it's all ok and follow up with that with a text confirming his items are ok. I only suggest this because my brother's ex took me to court for 'damaging' her car that she left on my property. It all worked out fine, but save yourself the headache I went through by documenting everything." Minnie_Soda_
---
15. AITJ For Having Boundaries With My Brother?
Pexels
"So my brother and I, him 25 years old, me 32 years old, got into a bit of an argument last night.
For a bit of context, he and I used to talk a lot. But because of some other things in my life that I've had to deal with, I've been out of contact with him for the past couple of months. Last night, he wanted to try and get into it with me because he felt like we didn't talk enough.
Now, I do get open communication between siblings and family. However, the way he went about it was very strong in trying to get his point across. To the point where some vulgarities were slung. It basically boiled down to him whining about the fact that we don't talk enough.
I love my brother. There's no mistaking that. But the fact that he's 25, and complaining about the fact that we don't talk enough, to me seems very childish.
I told him that I refuse to be disrespected and gaslit and lambasted because he and I don't talk enough.
It got to the point where he ended up getting my father involved. Our father. And he saw the entire text exchange.
After I told him that I was not going to be disrespected, he basically told me to screw off.
My fiance was with me the entire time, and she has supported me in this entire thing.
But I wanted to get y'all's opinion.
So tell me, AITJ?"
Another User Comments:
"It sounds like he's coming from a place of hurt because he feels like you don't care enough about him to keep in contact. Speaking as someone whose brother basically never expends any effort to keep in touch and even when I do reach out doesn't reply, that hurts. He shouldn't berate you, but he's allowed to be hurt and feel a certain way if there's not some reason beyond just not bothering that you haven't been better about keeping in touch.
Is there some reason you don't want to contact him more often beyond 'meh, communication is overrated'? If not, yeah, slight YTJ." Eastern_Fox5735
Another User Comments:
"YTJ.
Haven't spoken to my brother for 13yrs. We live in different states. One day he comes to my town for a week. I try multiple times to see him but he's too busy. When he leaves town I call him out on it.
It's not the end of the world to me but I'm pretty disappointed, and just needed him to know that. He overreacts and decides to never speak to me again.
Your bother is just expressing some frustration, at least hear him out." Dear_Pay7221
Another User Comments:
"NTJ
You don't have to speak to a family with any prescribed regularity.
People speak to people they enjoy speaking to. I've no idea why you wouldn't want to speak to someone who has a go at you and tries to make you feel bad whenever you do speak to them." mynamecouldbesam
---
14. AITJ For Noticing The Small Things?
Pexels
"I've (F22) lived with a roommate (M25) (we're best friends) for almost 3 years now. He forgets to do several things on a daily basis. Like flushing (to be fair this happens not too regularly but still too often for a 25-year-old man). Or that the restroom door should be closed because otherwise, the whole aisle stinks like poop. Or that lights should be turned off after leaving a room.
Or that an empty toilet paper roll should be changed. Or that shoes don't belong in front of the door so people could trip and hurt easily. Or (my personal favorite) that it's really disrespectful not answering when someone's talking to you. He does that 24/7 and it hurts me. I tell him almost every day, and he says sorry and does it again. Am I not worthy enough to be perceived? The list goes on and on and on.
Most times I just kept my mouth shut because things happen right? And I'm definitely not perfect either. But after 3 years and telling things over and over and over and over again I think I'm losing my mind. I'm crying daily. I feel like I'm less worthy because at work he's a professional and acts mature but to me, at home, he acts like a teenager.
I just don't get how these fit together… For a few months now I'm pointing out ALL the stuff that's bothering me because I can't stand all this anymore and feel like a second-class person. That leads to recurring arguments. But these don't bother him at all. But for me. I don't want permanent arguing but I just lose my mind if someone 24/7 ignores my feelings and is disrespectful to me but I keep staying silent…
after 3 years there's no energy left anymore…
AITJ for pointing out trifles? Are these even trifles? AITJ for feeling this way? Am I being too sensitive? Am I the problem? Am I the reason for all the arguing? Should I just shut my mouth and just suffer in silence? Are my feelings invalid? I don't know what to think or feel. Is it all my fault?"
Another User Comments:
"NTJ.
I don't feel like this is a case of you being a not worthy or a second-class citizen in fact it's not about you at all. The issues all lie with him, either he has some sort of issue like ADHD as some have mentioned or he's lazy or wasn't raised to do these things. None of which are a reflection of you.
You are unhappy, he doesn't seem to care and has no interest in changing, time to look for a new place." Laines_Ecossaises
Another User Comments:
"NTJ, I would throw everything he leaves out into his room for him to trip over.
He doesn't want to be accountable, he just wants you to do the work and be quiet about it. I also wouldn't bother engaging him in the conversation, he isn't changing. Also, he's not your best friend, that's not how friends behave." whatsmypassword73
Another User Comments:
"I think it's time to realize that you and he are not compatible as roommates. That doesn't make either of you necessarily jerks; he's just a messier person than you are and doesn't want to change that, and you don't want to change and put up with his messiness.
It's not uncommon for good friends to make poor roommates. Time to find a different living situation.
NTJ." Eastern_Fox5735
---
13. AITJ For Thinking My Partner Should Be More Involved In The Renovation?
Pexels
"My partner and I have been doing some home improvement things around the house, and a lot of the bigger projects (siding, installing a patio, major electrical overhaul) we are getting contractors to do. None of these projects are NECESSARY for safety purposes or anything, but they'll make my partner happy to get them done, so okay.
However, somehow it has become 100 percent my responsibility to deal with all the multiple moving parts, make all the phone calls, and schedule all the appointments, and I don't even care about these updates.
AITJ for thinking my partner should do more of the work necessary to get the things THEY want to be done?"
Another User Comments:
"No jerks here – some partners just fall into patterns of 'this is what they do' like I plan all our holidays and kids' summer camps because I know all the clubs, etc. But, when it becomes onerous and you want help, you just need to have a talk.
Sit down and divide up some tasks. Say that you have found yourself overwhelmed with being at the helm of it all and you need some help." tinny36
Another User Comments:
"NTJ – Both of you should be helping out. It could be that he does not see it, or that he does not know where to start… so I would encourage you to have a healthy conversation and see how you could both divide and conquer the tasks, and help each other best." True-Tomatillo-4720
---
12. WIBTJ If I Tell My Friend About My True Feelings?
Pexels
"I (13F) have 3 other friends (14F and 2 13M) that wanted to meet up this weekend to watch the new Fantastic Beasts movie. Originally, it was supposed to be for the four of us but one of my friend's (I'll call him Axel) sister also wanted to watch it and his mom agreed. I was a bit mad at first since Axel's mom is the only one that doesn't allow her kid to go out of the house alone at least with friends but I thought if she kept her distance it'll be fine.
Recently though, Axel told us about a change in schedule, which isn't a huge problem for me since I've changed the schedule more than once but his reasoning is what got me annoyed. He said that his mom isn't available on Saturday so she proposed to go on Sunday. I wanted to tell him that we shouldn't be changing our schedule just because his mom is unavailable since SHE is the one that wants to tag along with US and if her schedule doesn't match up with ours, it's not our problem and she's the one that needs to reschedule.
Problem is, I rarely speak up about my feelings, especially to someone that's not my best friend so I'm having doubts. I feel like if I say this to him he'd get offended so… WIBTJ if I told him what I truly feel about his mom changing our schedule?
I forgot to mention that I've gone outside the house alone multiple times for groceries or to hang out with my best friend.
My parents even allowed me to go to the mall by myself when they were having an appointment in the hospital. My mom even agreed that we are already at the age at which we should be able to go out ourselves and start being independent. Not to mention Axel's mom got mad when my other friend's (I'll call her Abby) mom told her that she was in a similar situation.
Abby's brother wanted to watch with us as well but she forbade him from coming with us seeing this as a 'teen's hang out'. It's important to know that Abby's mom was just suggesting Axel's mom let her son have the freedom he needs and possibly wants."
Another User Comments:
"I don't think you would be the jerk. The world we live in is an unsafe place at times and isn't the safest place for young teenagers.
If you want to tell him, tell him you're upset about the day change. I am sure he already knows that his mom is causing an issue for everyone else in the group. If you still want to hang with him, accept the change and have fun." Aggravating_Law_1315
Another User Comments:
"Anyone changing the plans of the group with only a few days' notice, and with a full expectation that they'll fit their whims is selfish.
So, in this case, Axel's mum is being selfish. But it doesn't sound like Axel can do anything about that.
If I were you, I'd let Axel know that you're not happy about the change, but leave it at that. Otherwise, it will just be drama.
However, consider not inviting Axel in the future until his mother lets him come with you all without insisting that she come along too AND that everyone else is expected to fit around her whimsical schedule.
Just because you're all teenagers doesn't entitle her to disrespect you and your plans." quintessence314
Another User Comments:
"You are so young and just starting to find your place in this world. You still have a long way to go though.
Axel's mother is responsible for Axel. You think just because your parents allow you to go out alone that she is being overbearing. The reality is that she's being a good mother.
You are all minors and everything you do your parents are responsible for. There is nothing wrong with a parent being present at your age.
On her part, this is a very good compromise. She's not saying that Axel can not go because she can't make it. She's saying Axel can go as long as it's at this time and this date.
You already said the rescheduling wasn't an issue and that you have done it before for your own reasons.
The only reason you are upset is because you are rebelling against an adult. You're not really upset at Axel. I wouldn't bring this up to him as there's not a thing he can do or say that will change something reasonable that his mother is doing. It will only cause unnecessary tension in your friendship.
Don't try to grow up so fast kid, being an adult really sucks.
Sure you might have your own rules and freedom but before you know it you will be struggling to pay bills and trying to balance work and life. Some day you will even wish you had more time with those 'overbearing' parents because they will be gone.
YTJ bud.
Also, Abby's mother is way out of line here. It would be one thing if Axel's mother asked for Abby's mother's advice, but to give her unsolicited advice on the matter is wrong! This is a form of parental peer pressure and parent shaming.
This is not ok.
As I said before. Axel's mother is responsible for Axel. She is allowed to parent the way she feels is appropriate. I don't feel she's being unreasonable at all here. She's not being overly strict telling him he can't talk to girls or that you guys are bad influences because your parents allow you to go out without supervision and forbid you to hang out.
She just wants Axel to be supervised. She is allowed that. Being that she's going, his little sister will be sitting next to her and you probably won't even notice them. I do not see the problem here. You are so young. My opinion would be a lot different if you all were 16 and more mature, but you are 13, barely even a teen." Affectionate-Item818
---
11. AITJ For Clapping Back At An Old Man?
Pexels
"I (17m) was walking home from school today on my usual route through a golf course, I am normally aware of when people are playing and get out of their way so they can hit their shots. But today I was walking over the green and couldn't see anyone down what I thought was the runway and walked over the green and over a bridge. As I got over the bridge I saw two old men standing and looking very unhappy.
As I walked past, one of them tried to speak to me so I took my headphones off, he said that they were trying to play here and that I should never walk over the green. So I said, 'sorry my bad' at which point the other golfer butts in and starts talking about how he lost points. (which I was confused about as neither of them had taken their shot yet).
So I asked what points he was talking about, to which I got no response and he just told me to take a hike. At this point, I'd had enough of his pish and told him to shut up and walked away
At the time I thought he was a jerk but I'm not sure if I overreacted. So am I the jerk?"
Another User Comments:
"YTJ. Imagine someone walking across a football field while a game was in progress and expecting everyone to wait while they stroll across.
Or a movie theater. And then telling you to screw off when you spoke to them about it. Golf courses usually have signs posted saying no walking, running, or bike riding on the property. Gotta go around it, my friend." grckalck
Another User Comments:
"YTJ – FYI if you are going to walk on a golf course, stick to the cart path or the rough on each side of the fairways, and STAY OFF THE GREENS (the area around the holes).
I'm pretty sure golf etiquette is if you have to cross a fairway (the plush area between the tee and hole) you are supposed to cross in a straight line, not meander around all over the course." BHumbleBHappy
Another User Comments:
"YTJ – I know of a few golf courses that have public pathways through it, BUT walking through the green is not typical of that. If you were trespassing, then you are the jerk and the guys were right for being annoyed (even if they were lying about losing points).
The only saving grace to your story here is that you used the word 'Pish' which I find hilarious and glorious, so I will hold back the buttiest of holes in my vote, and you are simply a butt head. Be respectful and stop trespassing." True-Tomatillo-4720
---
10. AITJ For Sharing My Religious Trauma On Social Media?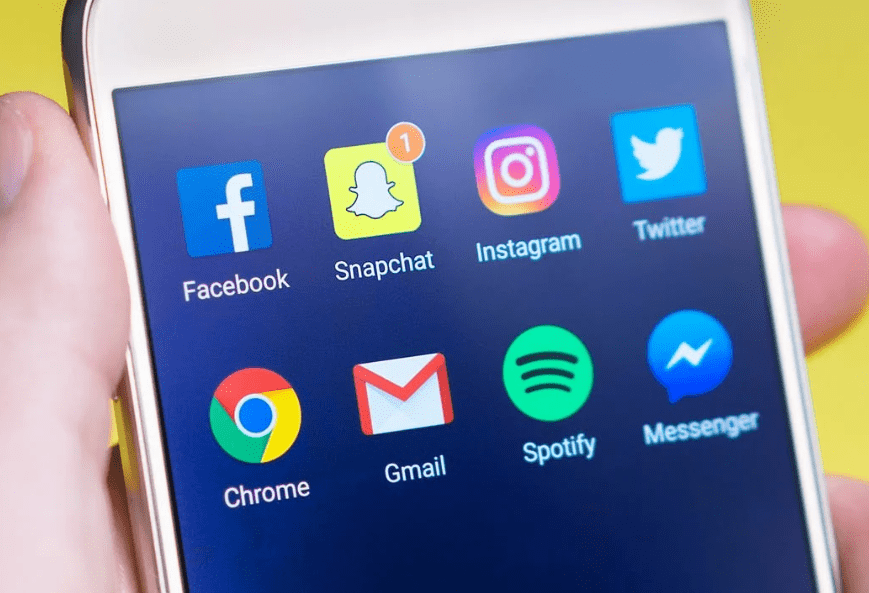 Pexels
"I (21F) was raised in a religious cult. I was taught that dying on purpose would be better than sinning, that if someone threatens my life if I don't deny my faith, that I should choose to give up my life, that sleeping together before marriage is equal to the sin of taking away someone's life, and that the leaders were always right and my personal feelings were wrong if they didn't line up with what was being taught to me.
There are a lot of other things I was taught that were very harmful, especially to my self-concept.
So anyway, they also teach that if a member of your family leaves the group, they won't go to heaven & you'll be separated from them for eternity. So when my husband and I left (I got married at 19 which is totally normal for people in this group but obviously crazy by real-world standards) it caused a lot of problems with my family.
We were disowned for a while and things are starting to get better-ish. But the damage to the relationship is done & we will never be worthy of their love in their eyes. The only reason they talk to us now is because they want to have a relationship with our son (1M).
I started deconstructing everything that happened to me while I was 'in' and it's been crazy for me to realize how much emotional abuse and control I endured without knowing it.
I mean I was told what I could & couldn't eat, drink, wear, say, who I could be friends with, what I could & couldn't do with my body, and so much more.
I saw a post online yesterday about cults and the cycle cult members go through. I decided to share it on my personal page because I believe that it's important to raise awareness about what an unhealthy organization looks like.
A lot of my 'friends' and family are still members of this cult. So obviously they were very upset and I got several super angry messages about how I was being disrespectful and hateful for no reason and that posting stuff like this isn't okay when you know a lot of the people who are gonna see it will be upset.
I know that they truly feel this way and that the church they belong to has taught them to equate any organizational criticism to personal attacks.
So a lot of them feel like I personally slapped them in the face. But also I got a few messages from other members who were already considering leaving and they reached out for support, which I feel is why it's important to voice these things.
So AITJ? Should I stop posting stuff about this because it might hurt someone, even if it saves someone else?"
Another User Comments:
"NTJ.
For starters, it's your social media page. So it is meant to be a reflection of your beliefs/things you find funny and other things you enjoy. You're free to post whatever you are comfortable with sharing.
If these people are not okay with what you are sharing in regards to your own personal experiences they should have been adults and quietly removed themselves instead of privately messaging you.
There is an unfriend/unfollow button for a reason.
Them expressing anger is minimizing your own trauma/experience and that is unacceptable. I hope they all step on a Lego and see the error of their ways." BopItTwistItYeetIt
Another User Comments:
"Definitely NTJ. Your social accounts, your decision. Anyone who does not want to hear it can unfollow if they want. But as someone before me mentioned, you may want to think of what benefit it has for you, and if social media is the platform to use.
Maybe you want to use your socials for friends and having some sort of relationship with the family, and try to reach a broader audience on say, a blog if you want people to become more aware of what's going on? If your goal is to convince friends and family to leave as well, that may be a never-ending struggle and a lot of backlash from the peeps still in that environment.
(although I would understand your desire to convince them). Btw, good for you and your husband that you left a situation that was harmful to you!" Graver_Affairs
Another User Comments:
"Generally NTJ because (unfortunately) social media has become a repository where aggrieved people vent their trauma. But only you can decide whether whatever benefits you glean from posting this stuff outweigh the tenuous relationship you've managed to develop with your family.
You're going to get a lot 'screw your family' here, but that'll be primarily from people who don't have relationships with their own families and don't have a child they need to worry about raising in a reasonably 'normal' environment. It's just weird for a kid to know they have living grandparents who refuse to see them. So make your decisions as you see fit and maybe don't worry so much about what outsiders have to say about your (difficult) situation. Good luck." DplusLplusKplusM
---
9. AITJ For Not Wanting To Take A Paternity Test?
Pexels
"Basically my (27) friend (24) and I had a one-night stand. He was the first I've ever been with after my divorce from my ex-husband of 6 years. After I found out I was pregnant. We sort of just shrugged it off and started being with each other in that way a lot more frequent because it's not like you can get pregnant multiple times while already pregnant.
We are not in a relationship and have agreed immediately that this would be a co-parent type situation.
He knows my past situation as well, he got me pregnant during a time when I literally couldn't go anywhere. And he had to visit me.
Today while at my first ultrasound, he asked me to take a paternity test because 'what would you do if you were in my shoes?' I got really upset.
I haven't been with anyone else other than him since my 6-year relationship. Nor am I interested in meaningless hookups. And he knew this from the start. His random spurts of anxiety frustrate and overwhelm me, and make me extremely anxious.
And it really upsets me that we're this close and he doesn't trust me and thinks I'd ever pin a baby on him that I even think the slightest could be someone else's.
I told him I won't be taking a paternity test and if he really doesn't trust me that much he doesn't have to be a part of the baby's life whatsoever. I gave him that option from the start.
Edit: I get it. I'm the jerk. I figured as much at least for how I was reacting. He's a really sweet guy. And I love him in my own way.
My message to him was as followed:
'I overreacted about the paternity test. You deserve to have peace of mind. I'm just hurt when it came to bringing it up bc you claimed you trusted me. And you knew my situation when you were with me. My ex basically had me locked away in that house like a slave to care for our kid and clean his house while he was always gone.
So in my head, I'm frustrated thinking 'Who are these people he thinks I had access to sleeping with?' And you know the rest of the trauma I dealt with.
I don't have a lot of patience with men anymore even when it may be a reasonable request. I'm beyond traumatized by what my ex did to me. Even the slightest doubts from anyone including a man sets me off.
I shouldn't have got that mad at you. I just don't want what happened to happen again. I'd rather just do it alone if it comes to that.
If you want the test. By all means. Buy it and take it. I'll still be in my feelings of course. And I hope you understand why. But it's your choice I love you very much.'"
Another User Comments:
"YTJ. How dare you think he isn't entitled to KNOW this child is his.
He will have to wonder for the rest of his life if there's no paternity test. He doesn't know what you've been up to. It was a one-night stand – what's stopping you from doing that with someone else? All you have is your word. Not good enough when this guy now has a lifelong commitment. You have the luxury of knowing this baby is yours – he does not.
Some gall you have. Get over yourself." TeemReddit
Another User Comments:
"YTJ. You had a one-night stand. Which is fine. But your pregnancy isn't the result of a committed relationship. It was one night. Then you both said screw it and kept sleeping together after you found out you were pregnant. Get the test and then focus on co-parenting. It sounds like you're more friends with benefits than in a real relationship.
Yes, you can have hurt feelings but you should genuinely imagine what his side is. A friend who was going through a rough time had a one-night stand with him and bam… baby. It's the kind of situation that it's not insane to have a doubt about." angel2hi
Another User Comments:
"YTJ. You're contradicting yourself. On one hand, you say this is a one-night stand turned friends with benefits.
Then on the other hand you are offended he doesn't trust you like a spouse, say that you don't partake in 'meaningless hookups' and haven't been with anyone but him. If you're getting this emotional over this I think you are much more attached to him than you let on or maybe even realize. You should take a step back from sleeping with him and draw mental boundaries for yourself because this is going to be a long hard road even without unrequited feelings and jealousy clogging it up." MediocreConfection6
---
8. AITJ For Telling Someone To Stop Sitting At My Office Desk?
Pexels
"I work in a building that's main concentration is not part of my job. We have to be in the building though to support the customers that utilize us and the other people. Most similar places have their own offices and don't have issues. Unfortunately, all I have is a desk in the middle of the space for the other tenants of the building owner.
On my desk are equipment and computers specific to my job and everyone is aware it is my personal desk and space.
Lately, there have been 2 people with the other tenant company that likes to put their stuff on open parts of my desk. This morning I went to smoke and came back to one of them sitting in my chair and watching my TV.
He did get up as soon as I came back but I was still aggravated that he feels like my area is an open area for him.
I calmly asked him to please not sit in my chair and of course, his response was 'you weren't using it.'
I then explained that he would never go into his boss's office and sit in his chair and treat my desk area like it's my personal office and to please not do that.
He then got mad saying I'm being rude and that my desk is in an open space and I shouldn't have an issue with it as all of their spaces are open for whoever wants to sit in them.
I just ignored him after that and now I'm wondering if I'm being a jerk about the whole thing…"
Another User Comments:
"NTJ, he clearly doesn't care about respecting your personal space so this is something you need to be prepared to bring up the ladder to your own boss about these 2 jerks from the other tenant company invading your personal workspace." desolation29
Another User Comments:
"NTJ
You have personal items at your desk (purse, wallet, computer documents, food, etc) that he is not entitled proximity to.
It's also a good way for things to go missing, 'oh sorry I thought it was a public desk' isn't an excuse.
Report his smug behind." SatanicSunflower
Another User Comments:
"NTJ
Report the situation but try to frame it as more than 'he's in my seat, it's annoying.'
I would address that he should not be using equipment from another company (liability issue) and that his sitting at your desk is a security issue since he could see files that he should not. I have found making it less about personality disagreements and more about how it can affect business works better." Laines_Ecossaises
---
7. AITJ For Refusing To Work On A Monday?
Pexels
"So I (19F) am a student and on the weekends I work at this restaurant. While I'm supposed to only come to work on Friday, Saturday and Sunday, my boss asks me to come in once during the week pretty much every week. I am fine with that because I understand that sometimes there's the need for some more help and the extra pay is nice.
A week ago I caught an illness and I have been self-isolating for a week, so I've missed all of the family gatherings for Easter. Next Monday I have been invited to my uncle's for lunch and dinner so I'm really looking forward to seeing my family. The problem is because in my country there is a holiday next Monday, the restaurant is going to be open (it's usually closed), and my boss asked on the staff's group chat if there were any volunteers that wanted to work that day.
Only one person offered to go, so my boss said that he randomly selected me to work on Monday.
I replied on the group chat that I was busy that day, and he responded with a long message saying that I had to go because when you work especially in this industry you have to make some sacrifices. I privately messaged him explaining everything and also stating that because my contract says I have to work only on the weekends I was not obligated to do it.
He replied that someone else had to sacrifice their own day to work that day in my place and that I had to learn to make sacrifices for this job.
The thing is, I feel like I always go to work any time he has asked me even though it's not in my contract and I don't feel like I should be obligated to go on Monday, but afterward on the group chat one of my coworkers said that 'even though she had plans' that day, she's going to be the one working that day.
Am I the jerk for not sacrificing my day and going to work?"
Another User Comments:
"NTJ. You're a student with a contract stating you only work weekends. Unless your degree is in hospitality and you plan to invest your entire future career into this restaurant you have no obligation to sacrifice as part of the industry. If the boss says anything else just forward him your contract and remind him it's his responsibility to hire enough people to accommodate the schedule he makes or he needs to cover the shift himself.
Students working part-time are also part of the industry so he should be aware your schedule during the week is your priority." pandora907ak
Another User Comments:
"NTJ. A job is only a job. This is not a crusade or a sacred duty; it's work. You have the right to not go in, and you have your plans. Maybe the boss needs to hire a person who is actually scheduled for Mondays." ChapSteve711
Another User Comments:
"NTJ – You sound like you pick up extra shifts often and you're a reliable worker which is probably why you were 'Randomly' selected. However, you have every right to reject shifts that you aren't contracted for. You don't need to explain yourself just tell him you're busy and won't be coming in." Doco12399
---
6. AITJ For Being Petty And Not Chipping In For A Birthday Gift?
Pexels
"I'm not the type of person to make a huge deal out of birthdays or anything like that. I don't need a celebration or a gift even, I just wish people stopped forgetting it since it's on a pretty noticeable date, (24th of December). I agree that, with Christmas around the corner, it's not really something to focus on, and I don't mind that.
But when people just outright forget about it or don't bother to even say something nice to me makes me a bit sullen at least.
And sure, that's really not the big issue I have here.
Recently it was the birthday of a friend of mine, now this friend is fun to hang out with and I like them a lot, so obviously I was going to wish them a happy birthday. Though, my friend's partner creates a chatroom with all of their friends to ask us to chip in for one big gift.
Now, here's where I might be the jerk, in that when I refused, the partner asked me why. (Like financial issues, or something like that.)
And I just straight up responded that 'Since they never do anything special for my birthday, nor even wish me a happy birthday on the day itself, I wasn't really going to be a part of any gifting for birthdays anymore.' I still wished my friend a happy birthday on their actual birthday, and they responded kindly to my message, and I thought that was that.
Now, I've been getting Private Messages from my friend (After it was revealed I refused to be a part of the gift), if I was mad at her. The partner obviously immediately outed me for being a bad friend, and I honestly think this is rather unfair treatment. Naturally, I messaged them that I still liked them, and still thought of them as a great friend.
Though, it does seem things have soured slightly lately, and I feel like I might've been in the wrong for it.
Yet at the same time, I am still annoyed that my birthday is not a big deal, or can be forgotten cause it's the day before Christmas, but if I don't bother with anyone else's birthday then I'm suddenly treated like a bad person. I've never said anything like that when my birthday came around to any of them, nor did I blame them for forgetting.
I honestly didn't think it was a big deal at all?
So, since I might be biased, I will leave it to you. AITJ?"
Another User Comments:
"NTJ. It appears their partner is bitter about it but that's not your problem. I'm not going to even get into your dynamic but I'm just saying as adults it is very normal to just send people messages and that's the end of it, I do think it's awful that your friend doesn't do that but it's nothing to really get bent out of shape about.
You're allowed to say no when somebody asks you for something, the idea that your friendship is worse for you not immediately dropping money for another adult when you aren't that close, says that the friendship was not good anyway. No one can expect anything from you." JCBashBash
Another User Comments:
"NTJ
You are absolutely not required to get anyone a gift for their birthday. It's nice, sure, but absolutely NOT required.
If their friendship is dependent upon you getting them a birthday gift, they don't sound like very good friends.
My son's birthday is also close to Christmas so as he was growing up, I would do a small 1/2-birthday thing for him in June. That way he had his own celebration that was just his birthday instead of birthday/x-mas. Maybe you can adopt something like that for yourself?" stickaforkinmeplz
Another User Comments:
"It's always your choice to give a gift or not, so NTJ — BUT…
If it truly doesn't bother you that people forget your birthday, then you wouldn't care about contributing to her gift. You don't give a gift because you expect a gift in return (or at least you're not supposed to).
If it does in fact bother you that people forget your birthday, then you should tell them so. It will save you a lot of annoyance in the future." Critical_Tutor_4322
---
5. AITJ For Not Wanting To Put Up Our Photos As Decorations?
Pexels
"I (m19) and my significant other (f20) are both students. We don't live together and go to college in different cities (1h ride). Recently she 'requested' that I put photos of us two on my room wall. Including buying a frame, printing these photos in a shop, and putting them on my wall. I'm quite minimalistic, don't care about decorations, and am frugal. I hate spending money, especially on materialistic things which don't serve a useful purpose.
I said to my SO, that I have no problem with putting pictures on my wall (as I don't really care how my room is decorated in the first place…), but I have a problem with paying for it, since I also want to be independent of my parents, and have to manage everything with my 300 bucks mini job I currently have.
My SO got furious.
Insanely mad, accusing me of 'not valuing the relationship even a few bucks' and said that she is disappointed in me.
Am I the jerk? Should I give in?"
Another User Comments:
"No jerks here.
Neither of you is a jerk here.
From your comments too, it kind of sounds like this isn't a materialistic thing to her, that photos of you together have meaning to her and she doesn't understand why it doesn't have the same value to you.
I don't think you're a jerk for not wanting to purchase frames and build a photo wall – it doesn't have the same sentimental value to you.
I do think you two need to have a conversation though because calling it materialistic and something you aren't willing to spend on is going to come across as really hurtful to her. You need to talk to each other about what brings you value and gives you each sentimental feeling when you think of your relationship and hopefully, she can realize you two see your relationship through different eyes and what works for one of you isn't always going to work for the other." uhhuhokaythen30
Another User Comments:
"NTJ (NECESSARILY) but I see her point.
Yes, it's your living space to decorate as you please. However, if you have a long-distance partner it might make her feel better to have some proof of your commitment to her when she isn't around.
I don't know where you're from, but here it's like fifty cents to print a picture, and you can find frames for a dollar or less. She might think your weird refusal to put her pic in your room might be a sign that you are trying to keep her a secret in your new life." aj_alva
Another User Comments:
"No jerks here – BUT you should just find a very frugal way to do this.
If you don't care whether you have the picture on your wall you just care about not spending money find a cheap frame or maybe even a free frame from craigslist or a thrift store and print a picture from a library printer. Yes not the prettiest way of doing it but it's cheap, makes your partner feel appreciated and why wouldn't you want the girl you love on your wall." Doco12399
Another User Comments:
"Yea and no… if she had a photo printed out of you guys and gave it to you to tape on the wall or framed it for you, as long as you would display and appreciate it, I think she would be happy with that… but then again it costs maybe 45 cents to print a picture at a pharmacy and you can find a frame for $4 at a thrift store… I don't think either of you should be getting all upset about it if you can communicate your reasons. But if you really don't want to spend money on your relationship, maybe you should reconsider your relationship? Maybe it isn't the right time or you need someone more in line with your values." Badpfengshui
---
4. AITJ For Letting My Children Brag About The Nice Things They Get?
Pexels
"My husband is from an extremely poor family with high addiction problems while I'm from a very normal middle-class family. We met in High School, and even at this time, our economic differences were painfully obvious to the point my mom felt bad and would go overboard buying him clothes on holidays or on his birthday.
Flash forward to the age of 30 and we've both done fairly well for ourselves.
He works a really good labor job and has a very comfortable salary while I'm a CRNA (Certified Registered Nurse Anesthetist). We have a lot more money now than I did growing up, and while my family is happy for us, his family tends to be jealous.
We have two young girls and his younger sister has one that's two years older (we'll call her Addy) and a newborn son.
MIL and SIL's issue hit the fan this past Easter when I brought the girls to their MIL's house for an egg hunt. I guess the girls were excitedly talking to their older cousin about how it was their 3rd egg hunt of the day and how happy they were with all the chocolate/candy/presents the Easter bunny had left them.
Before I can really comprehend what's happening SIL starts going off on me about how I need to keep my daughters in line and I'm raising spoiled kids who only talk about how privileged they are and constantly flaunt how much more they have in front of her child.
I tried to explain that's not what they were doing, all kids excitedly talk about what they got from the Easter bunny to their friends. MIL and SIL's partner were quick to defend her saying I needed to take into consideration the kids who didn't get anything, and basically, I needed to stop buying my girls so much stuff to make it fair for Addy.
My husband got mad and basically told SIL 'maybe you could buy Addy toys if you got a guy who worked instead of a deadbeat' and 'just bc you're choosing to raise your kids the way we grew up doesn't mean I am, they'll have whatever they want.'
I thought my husband and her partner were going to fight on Easter but he just ended up grabbing our girls and going back to my mom's house.
Since then both SIL and MIL have made social media posts about the situation and I have been blown up about how awful I am to rub my daughters' nice things in Addy's nose and make her feel sad on holidays.
I was never trying to make Addy feel sad, and neither were my daughters. We already don't let the girls bring over their Christmas/Easter gifts for this reason.
I don't feel like I should have to make my daughters keep their presents a secret from my husband's side of the family and I'm definitely not buying them less when the whole reason my husband and I have worked so hard at our careers is for our family to have nice things. So, AITJ?
ETA: my girls are 6 & 4 while Addy is 8. I don't feel as if my girls were flaunting what they got for Easter as they weren't even allowed to bring the gifts over.
I was just using my SIL's words."
Another User Comments:
"Everyone sucks here. You worked so hard for them to have nice things. Not to brag about nice things. No one's asking you not to have them, but it doesn't hurt you to teach your children to be considerate of others. Of course, they're going to talk about the things they do, but you can also tell them what is a good time and place to do that.
You not talking all over the place about your success doesn't mean you don't have it. Teach them some manners." annrkea
Another User Comments:
"Everyone sucks here. While it was over the line for them to insist that you not buy your daughters gifts, it was also over the line for your husband to attack your sister and her relationship. Of course it almost got physical, he belittled his sister for her relationship and blamed her poverty on her partner being a 'deadbeat' in front of him when things were already tense.
All he did was escalate the conflict and verify any bias his family had about you and him looking down on them and intentionally rubbing their noses in your more secure financial status.
As for your daughters 'flaunting' their gifts, there's nothing wrong with teaching them to be sensitive to other people's circumstances when they're interacting with them. Right now it's just them being excited, but your children learn what they see and hear from you, and what they learned from you and your husband here is that they can have whatever they want, that if another child has less than them it's because they or their parents are bad people, and that they should flaunt what they have to people who have less because it makes them better.
I don't imagine that this is what you intended to teach your children at that moment so much as it was you and your husband reacting defensively to criticism, but it might be something you want to be mindful of." ArbitraryAngelfish
Another User Comments:
"Everyone sucks here and it seems you fail to see why you and your husband also suck. While stating the differences between your family and his, how you describe it comes off as gloating.
It's great you and your husband are doing fine financially. There's no reason to bring up the vast differences for comparison. What makes you think that SIL hasn't tried to break free from the past herself?
Just because she isn't in the same financial standing as your husband is, doesn't mean that she is automatically jealous. Perhaps you and your husband do brag and gloat about your success a bit too much.
Comparing now to the past and making comments such as 'maybe you could buy Addy toys if you got a guy who worked instead of a deadbeat' and 'just bc you're choosing to raise your kids the way we grew up doesn't mean I am, they'll have whatever they want.' That is gloating and bragging, and demeaning.
You could teach your kids to have some manners and to be humble. Teach them how to read the room and act accordingly. It seems that you and your husband need those lessons as well. MIL and SIL are acting like jerks with the social media post." Dry_Dragonfruit_4191
---
3. AITJ For Knowing My Roommate's Period Cycle?
Pexels
"Currently I live with one of my absolute best friends. We have been friends since our iteration of high school, and we are both 23 now. We are both uni students and since we started uni in the same town we decided to share a place together. Everything has been great and so on, and we have been roommates for almost 2.5 years now.
My roommate is a medical student, which means she has early mornings and late nights of studying as well as managing a part-time job.
So when she has tests and stuff coming up I barely see her and she is often very stressed out. The event happened like a week ago. So, my roommate, had a big test coming up right before Easter, so she spent all her awake time studying and all her supposed sleep time working. It was an intense time for her. One morning when I got up, my roommate was still sleeping.
I noticed that the tampon box she had in our bathroom was empty and had been for a time. I also kinda know my roommate's cycle since we've been living together for so long.
Realizing it was or soon to be that time, I went down to the corner shop and got a box of tampons. I put it on our table with a note saying 'don't forget!' before I left as she was still sleeping.
Later that night my significant other of about 8 months, my roommate, some other friends, and I were meeting up for some drinks to catch a break from studying. We were all there as my roommate came, she said hi to everyone and told me what a life saver I was. She had completely forgotten that her period was due and thanked me that she had tampons with her.
My significant other frowned but didn't say anything.
Later when we were alone she asked me why I kept track of my roommate's periods, and I said I didn't do it purposely I just kinda know when her cycle is. My SO told me it's weird and wrong and I should not mix myself with other woman's periods. It started a small argument and she still thinks I am a jerk over it.
So, what do you think?"
Another User Comments:
"NTJ. There are red flags and green flags in relationships, and this is a green one. You showed care and consideration, and it's a sign that you'll care for your SO like that if you ever live together. Some men are so freaked out by periods that they won't even be seen buying them or have to tell the cashier they're for their partners (as if the cashier wouldn't know lol).
It's a menstrual product. It's like buying toilet paper because you knew you were running low." Proper_Garlic3171
Another User Comments:
"I don't think anyone is a jerk here. It's kinda a known thing that most men don't like buying feminine products for their spouses or daughters let alone a friend so I know a lot of women who look at that gesture as a huge deal simply bc it's so uncommon and rare.
I don't think you necessarily did anything wrong, you looked out for a friend but I can see why your SO of less than a year has an issue. It shows how close y'all are, probably a lot closer than you are with her. Talk to your SO and figure out what boundaries y'all need to move forward." Unique8987
Another User Comments:
"I think you're NTJ but you should recognize that most girls would raise a brow at this and your closeness with your roommate may be an issue in most relationships.
Most girls are going to want boundaries between you and other females. Being a roommate with a female may be hard enough for some girls. Knowing their cycle may raise a flag that you are, or have been, intimate with them. Regardless of the truth, just know that you're limiting yourself to a very small population of females that would be truly 'cool' with all this. That doesn't mean you can't expect that from your partners… Just means there are few women that wouldn't ask for an explanation of why you know your roommate's monthly cycle…" Fickle-Hovercraft207
---
2. AITJ For Calling A Friend Late At Night?
Pexels
"A few days ago I was driving home late at night. On that day, I had driven almost 300 miles thanks to another situation. Anyways, toward the end of the day, it was getting to be late so I was calling friends to see if I could talk to someone to keep me awake so I wouldn't go off the road.
I go through my contacts list and start calling people.
Not everyone, just friends that I speak to every once in a while that would usually be open to conversation. I called one of my friends, a guy I've known for over 20 years. He doesn't pick up, so I go call the next person.
The next day he calls and I can't pick up at the time. I call back a bit later and it goes straight to voicemail.
Ok. Whatever. Didn't think anything of it until later. I check my text messages and he leaves a message telling me not to contact him again because my call caused a fight between him and his pregnant partner. Last I spoke to him he didn't have a girl and definitely not a pregnant one who I assume he's now living with.
Anyways, he tells me never to contact him it's nothing personal he's just trying to survive.
I'm honestly hurt. Sure we weren't best friends but I've known him for most of my life. I feel abandoned by him over a dumb misunderstanding, but the thought comes to mind that a 10:30 pm call is bad. The only other time I've contacted him that late at night in the last 5 years was because I desperately needed someone, anyone to bring me meds, and he helped.
Most of my friends are usually up at this time, I got kids so I don't socialize until after 9 anyways. Anyways, AITJ for calling so late and unknowingly causing a fight? Is he the jerk for telling me never to contact him again? I'm not trying to get in between the two of them and if he had said I got a girl she's pregnant ok, I would understand I would randomly text every now and then to check up.
But to explicitly ask me not to contact him hurts as I've known him for over 20 years now. Which ok I can respect, just ouch. He knows I've fought with loneliness as it's been something I've talked with him about in the past. I have at points opened up to him about things. I used to like him, but that was well over 15 years ago and we have moved on.
He's had other partners, I've had other partners and it's never been an issue between us. Before this weekend we were just friends."
Another User Comments:
"YTJ. You're not close enough to know he's got a girl, you're not close enough to know the girl is pregnant, it's really late to randomly call, it's not as if you regularly call him that late and know it's okay, and you weren't actually calling him so much as the next person on your contacts list.
As for whether you have reason to be offended that he's done, no, you don't. This call was overstepping in a relationship that doesn't exist." PlasticPalm
Another User Comments:
"No jerks here. He's in an awful relationship – you can tell with his 'I'm just trying to survive' comment. Give him space as he has requested but be ready to offer support when things go down.
We have all been in a position where we're driving late and we don't want to fall asleep.
You can't just send texts out when you're driving to see who is available. (Sorry to the moron who mentioned that, but seriously? It's against the law to text and drive – and they are already in a sleep-impaired state, use your brain.)
Next time start off by calling people you speak to frequently. Go from there. If they don't answer then PULL OVER and text somebody asking if they are available to talk.
You couldn't have known it was going to go this way. Your friend is the jerk for picking a trashy partner. Hopefully, with time it can be worked out." gearhart10
Another User Comments:
"YTJ. Calling someone you have only talked to once in 5 years for them to help you and you are again calling them late to help you. You aren't calling for them at all. You have no interest in their life outside of what they can do for you. Maybe send an apology text and do not contact him again. He sees you for what you are, self-absorbed." holisarcasm
---
1. AITJ For Yelling At The Annoying Kids In The Restroom?
Pexels
"A while back I (40m) had an annoying incident in a McDonald's bathroom. We had stopped for a quick snack and a bathroom break. My friends were actually already headed back to my car. I had a bad cold as well. I went into the men's room which only had a single stall, and grabbed some tissue to blow my nose. While I was doing this, a couple of young boys (5/6) came into the bathroom.
I was still standing in the bathroom stall blowing my nose. I hadn't shut the stall door behind me yet, and the two boys walked right into the stall with me.
This felt rather weird, not appropriate for a public bathroom. I stood looking at them for a second, then I said excuse me and I tried to shoo them out of the stall. They stood there looking at me with weird expressions on their faces, half smiling, and they did back up a little but then they both stood there holding onto the door of the stall.
I said excuse me one more time and attempted to shut the door, but they wouldn't let go of the door and still just kept giving me these weird smiling looks.
At this point, I lost my temper and told them to get the heck out of here. They then let go, and I was able to shut the door and complete my business. I guess they ran out of the bathroom after I yelled at them.
I washed my hands and left the restroom, only to find the boy's mother waiting for me, with I guess the father/partner behind her. She said sir are you the gentleman who spoke to my boys in the bathroom? And I said if you mean the two boys who walked into the bathroom stall behind me, and who didn't leave when I asked them to, then yes.
I looked at the dad/partner and said it's not considered polite to walk into an occupied bathroom stall with someone.
She then said to me they are kids like that was supposed to excuse their behavior. I told her if they don't know how to behave in a public bathroom, then maybe someone should accompany them. It's not my responsibility to look out for her kid's rude behavior.
I told her all I did was yell at them for being rude and inappropriate, maybe the next time they did something like this someone might have a far worse reaction.
Looking over at the two boys at this point, you could just see what little idiots they were, because they were all smiles, enjoying the drama they had created, and watching their mom get all riled up.
The mom said to me I had scared them, and I pointed at them and said do they look scared to you? At this point she then said I'm not scared of you. And I said why would you be? I didn't create the situation, your kids did. I'm just trying to use the crapper and get out of here.
Finally, she got out of my way and I was able to re-join my friends and leave.
Was I the jerk for barking at those kids? Or were they totally out of line and just trying to create drama?"
Another User Comments:
"YTJ. Big time. The kids' behavior in no way granted you to yell and curse at them. They're 5/6 you say. The way you speak about them is horrible. Do you decide they're 'little idiots' from a one-minute interaction and from the fact THEY SMILED? You're a very troubled person, it seems.
No one is responsible for you having a cold and feeling crappy, or being in a bad mood for whatever reason. Nothing excuses you for being unnecessarily rude, to children of all people.
Also, I'm not sure exactly what irked you so much. The stall door was open by your own admission. You were standing blowing your nose, not using the toilet — which actually means you were also not ascribing to social codes if you occupied the single stall in the bathroom for something you can absolutely do outside of it –, and you repeated 'excuse me' twice.
Ever thought of saying something more intentional, such as 'Excuse me, I am using this stall, please back off so I can close the door and then wait your turn'?
Sure, the children should be already instructed that they have to back off from a bathroom stall if there's someone inside (again, the door was open, it's not like they barged in). The mother is wrong for excusing them with 'they're kids'.
But your reaction was nuclear and uncalled for. The kids aren't jerks. The mother was only slightly wrong. You're the jerk. A 40-year-old guy who has petty fights with 5-year-olds." Jolly_Tooth_7274
Another User Comments:
"Everyone sucks here.
But you yelled at five-year-olds over something that's no big deal. Yelling is wildly over the top. You didn't need to swear at them. Sure, after the fact you concluded they were brats based on behavior that came after the yelling.
But that's irrelevant. If their behavior was unacceptable to you, then follow them to their parents and explain." superfastmomma
Another User Comments:
"YTJ for sure. Sure you rationalized well and the kids' behavior is on mom and dad.
But… You were literally there just to blow your nose. Young kids came in to use the bathroom. Grab some tissue and just step away because those kids almost 100% actually needed to use the toilet.
This whole situation would've been avoided if you had some basic decency and common sense. What you basically said was 'Get lost! Can't you see a grown man is blowing his nose here! Now kids you go wait your turn to pee (or whatever)!'
Adults need to adult because kids aren't there yet, and the parents aren't 100% responsible, random people in society are too, even if you have no desire for or generally dislike children." Desperate-Case-1210
Another User Comments:
"Everyone sucks here.
The parents: for letting the kids go in unaccompanied, because 5-6 is still young, and while at that age they're capable of using the toilet by themselves, they don't always know how to behave appropriately in public/unfamiliar/non-home settings, as evidenced by your interactions with them.
You: for yelling at them. They were annoying and inappropriate but they're still kids. Don't yell at kids. That's scary. You could have probably made them leave without raising your voice. Repeating, in a firmer manner. Stepping out to look for the parents. Informing the staff there. Moving to another stall. All of which would be a little inconvenient for you, but still, don't yell at kids." TimisAllia
---
That was a long ride! Are you now ready to give the verdict? You be the judge about who you think the jerk is! Upvote, downvote, and comment on your favorite stories by signing up for a Metaspoon account. Click Log In at the top right corner of this page to get started. (Note: Some stories have been shortened and modified for our audiences)