People Unravel Their Complex Relationship Dilemmas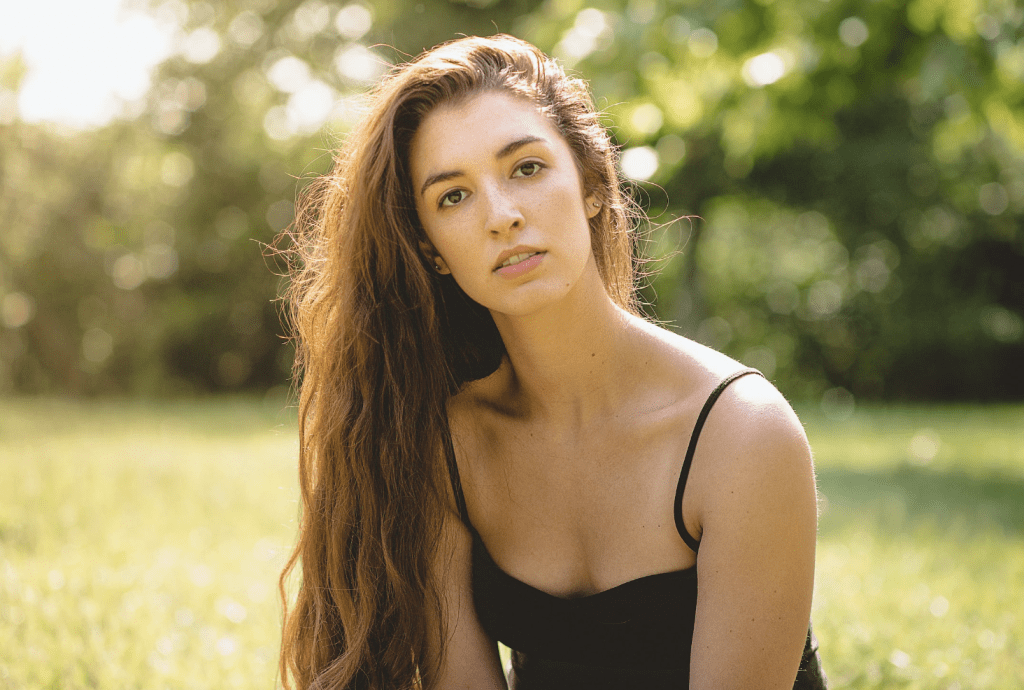 In the complex labyrinth of love, relationships often present us with unexpected challenges and dilemmas. From the struggle of dealing with an ex's sudden reappearance, to the heartache of infidelity, to the challenge of supporting a laid-off partner, and even the discomfort of a messy cohabitant. This article delves into these real-life stories, offering a raw, intimate look at the trials of modern relationships. Whether you're navigating the waters of trust, battling with overbearing relatives, or grappling with your partner's personal issues, this collection of stories will resonate, enlighten, and perhaps even guide you through your own relationship quandaries.
23. My Partner Intentionally Hit A Stranger With A Bag, Should I Let It Go?
QI
"So my partner (6 years together) did something that was very concerning to me.
My (F31) partner (M46) always talks in frustration about others and alluded to "teaching people a lesson" (but doesn't use those exact words) when he isn't happy with the way they are driving/walking/biking, if they broke some traffic or social rule. I got the impression that he feels frustrated by the situations he encounters every day in a city, and wants to feel satisfaction in "teaching people a lesson", like allowing a literal crash to happen, rather than being defensive and avoiding a collision.
He even said once that he wouldn't jump out of the way if a car was imminently going to hit him on a crosswalk, since he would have the right of way as a pedestrian. He is usually carrying some anger at the world.
So this happened recently: We were walking on a sidewalk and he was carrying 2 heavy bags.
A woman was on the sidewalk and she was taking up a good 2/3 of the width of the sidewalk with her belongings. She wasn't facing us although I think she could hear us talking to each other as we approached. I walked past her, just by walking along the sidewalk and I didn't have to step off it, there was space enough for me to walk past without touching her.
I had a feeling that my partner was going to do something in retaliation to her since this is a similar situation he described before when he was frustrated with other people taking up space. He was walking behind me and he allowed one of the heavy bags, with canned groceries, to slam into her.
She yelled OUCH and started swearing at him, and he yelled at her "I'm sorry your HEINESS!" Then I asked him if he meant to do that and he said yes. I went straight into the house, as I didn't want to get involved with the situation. I needed time to process this so I got quiet thinking and then I chose to speak to him after he wasn't hungry (so after dinner).
I asked him if he could have handled that in a different way such as stopping and saying excuse me, coming through, doesn't even have to speak politely, just something to verbally warn her and give her a chance to get out of the way RATHER than slamming the bag into her. He got kind of hostile in demeanor and he then said he didn't mean to do it, and I reminded him that he point blank earlier, literally told me he meant to do it.
He said he didn't mean it when he said he meant to slam the bag into her, he had just said that in the heat of the moment. I think this is a kind of gaslighting right?
He then told me that he was completely right in letting the bag hit her, it's her fault for being in the way.
I asked if he would ever do that to the elderly or children and he said no, never. And then I told him he has a personal responsibility for the things he is carrying not to hit people, especially not women. He then kind of twisted it saying that I'm making this a thing about women.
I also asked him how would he feel if a guy did that to me, and would it be justified to hit me with a bag if I was taking up sidewalk space, and he got kind of angry saying that I was accusing him of being a bad person. Throughout the conversation he kept saying that speaking with me is like speaking with somebody who just doesn't understand, and he said he has to spell things out for me like 5 or 6 times.
He also told me that I am bringing the topic up too late, because it had been about 2 hours since it happened and I always bring stuff up too late and that's the problem with me.
It is really hard to have a conversation about things he does, that affect me. A lot of the time I would choose not to talk about problems since he complains about my comprehension of the conversation, it doesn't feel good to hear him say this to me.
But I'm determined to speak up more rather than sweep things under the rug. I observe that he gets defensive quickly if I bring something up, and then he spins the conversation into telling me I'm in the wrong for speaking about the topic too late, or telling me that he's already explained it 5 times and that I don't understand.
I also feel that he does not care about my feelings.
I made this post for some advice, how can you effectively speak to someone like this about their actions and how it affects you? I'm also worried that the bag slamming is a symptom of something deeper and I'm worried he is going to escalate to something worse."
Another User Comments:
"He sounds like a real peach of a guy. And what a coincidence, a 40-year-old finds a 25-year-old who tolerates this personality and this behavior – and has been for 6 years – because very few other women have or would. He's 46 now, and this is who he is. Is this really the best you think you can do – a guy who rages out of control over a so-slight-it-barely-registers-on-the-annoyance-scale temporary inconvenience?
Someone who talks down to you like you're a child with a learning disability? Someone who punishes you for raising any issue at all with him? Someone who is overtly hostile to you, to random women, to the world? Someone who after rudely antagonizing and assaulting strangers, manages to make you out to be the problem?
Don't you think you deserve someone you don't have to walk on eggshells with?" floridorito
Another User Comments:
"Your much older partner assaulted someone, has anger issues, and doesn't respect you. I think you should seriously reflect on why you think this is a good relationship for you. You cannot fix him. This is who he is.
The question is, are you willing to be his punching bag for the rest of your life?" matchamagpie
Another User Comments:
"You mean a man who went out with a 25yo when he was 40 intentionally injures random strangers to "teach them a lesson"? I'm so shocked. He is a bad person. Good people don't whack a bag of cans into a random woman for the terrible crime of walking in the middle of a footpath.
That's not normal. How long do you think it will be before he starts treating you like that? Teaching you lessons for misbehaving? He may not have started being physical yet, but he will one day. Not might, will." abitsheeepish
---
22. I Discovered My Partner's Long-Term Infidelity And His Dislike For My Son, What's Next?
"I've been with my (35F) partner (34M) for about 7 years and I just found out he had been unfaithful almost the entire time, and it was with someone I suspected. Apparently, this other female has a long history with him and he painted her and their history/situation to be completely something else and I feel stupid.
I feel stuck as we have basically intertwined our lives at this point and I don't really know where to go from here.
She basically messaged me on social media, all of the texts between them and pictures of him at her home, hanging out, etc…. over the years, and I'm just so distraught. I even saw messages of him stating he didn't want to be with me multiple times, that he won't leave because he feels guilty and doesn't know how to leave me, even ones saying that he hates my son (from a previous relationship).
It seems the only reason things ended is because she flipped out on him and she stopped talking to him/went no contact (this was maybe 2 years ago she said). I really believe if he had the chance to be with her in any way again he would. We've had our ups and downs (he's been unfaithful before) but I just feel so stupid to have believed him about this one person.
He doesn't know that I know and we're currently planning to move out of state. He said so much other stuff in these messages but I can't even think straight right now. I'm really just so broken."
Another User Comments:
"Why are you moving out of state? What's in it for you and your son?
How are you financially? Start making decisions that benefit your son and yourself only. If moving doesn't make sense, don't go. If you can afford to stay where you are and have the lease in your name only, do it. Be strong for your son. Dump the unfaithful one. You are worthy of someone who loves you both.
Don't settle. Ever." LampsPlus1
Another User Comments:
"I'm going to be a little direct here. How can you call yourself a good mother when you're keeping your son around someone who doesn't even like him? And don't bother giving us any if that 'he's a good surrogate father' nonsense, because eventually your son will figure it out and your partner won't be to blame, you will be because you knew it all along and kept Mr. Trashy around.
You might not have any self-respect, but at least respect your son's mental and emotional well-being and move on. It won't be easy, but doing what's right often isn't." Adaian5443
---
21. My Partner Sabotaged Our Relationship Due To His Mental Health Issues, Should I Stay or Leave?
QI
"Been together 3 years.
Basically, he (23M) was going through a rough time dealing with mental health problems (which he didn't open up with me about, I could not tell) and he convinced himself that I (22F) deserved better so he started self-sabotaging himself and our relationship.
As in, he would never take me out, never get me flowers, never call me, never post me on his story while he would always do for other outings (we went on our first holiday together for goodness sake and he didn't post any pictures but he posted pictures of him at the pub when we got back) and overall never do anything I wanted to do, including in bed.
I didn't want much, I pay for all the outings anyway so that wasn't a big blow but we had so many talks about how my needs weren't being met while I was doing everything for him. This went on for months, he said he would change but he never did.
Eventually, I gave up and just accepted that these aren't things I can get in this relationship.
But recently he opened up about his self-sabotaging and I feel so stupid. He was doing it all on purpose, he said in an attempt to make me dislike him so that when I break up with him I wouldn't feel bad. I feel manipulated, he said he was too scared to just break up so he hurt me stupidly on purpose.
So many days wasted crying, so many days wasted talking about how he isn't meeting my needs. He apologized and said he is going to therapy and has changed, he realizes his ways were wrong but I'm still so hurt. This is the second time he's done this! I'm just convinced that he'll do it again, but he's been trying to convince me he's actually going to get help this time.
I'm so mentally and emotionally exhausted. I deserve better. Should I break up with him or give him the benefit of the doubt that he'll actually change?"
Another User Comments:
"You're just 22 years old – you've got so much time and life ahead of you, are you really willing to waste some of that "waiting" for him to change or "get better" without a guarantee that it'll happen?
You've already said you deserve more. I agree." Nymyane_Aqua
Another User Comments:
"People don't treat people they actually like this way. People certainly don't treat people they respect this way. I'm not sure why you're so reluctant to give him what he's asking for – a breakup. He doesn't want to be with you.
The "why" is irrelevant." DiTrastevere
Another User Comments:
"This isn't self-sabotage though… This is just purposely treating someone like crap. For an extended period of time. Actively, apparently each day, deciding to not give you the things you needed. This whole "self-sabotage" spin sounds like an awfully convenient excuse for him to get out of the responsibility for hurting you because it's not "the real him" that was doing those things and that he was "only treating you horribly for your own good".
EVEN if this is self-sabotage (which, like… nah), you would be doing yourself a huge disservice to stay with him. The fact you didn't leave him when you thought he was lazy, didn't care about what you needed, didn't want to show you on social media, let you pay for everything, and be selfish in bed….?
Red flag that you don't believe you deserve better. The fact you're somehow willing to know that he did it on purpose and with full knowledge of how much it hurt you and stay with him while he's spun this story where he's actually the victim? Redder flag. This guy has shown you who he is.
Day in and day out. Choosing to hurt you. Believe him." Escarlatilla
---
20. Is It Wrong That I Feel Unappreciated In My Relationship With My Partner?
QI
"It's been a long year, my partner (32m) was fired from his toxic job and was forced to get a new job in a completely new area.
I've (33f) helped him emotionally through this and was literally the only person to help him move. Needless to say, I've given him a lot I think. When I'm at his place I clean, walk the dog, cook, he's always so stressed out that I'm doing so many of these little things.
If I don't then dishes pile up or I'm accused of not helping him enough.
Anyways, we had an issue before where he's been invited on trips but I haven't. During these times I watch the dog and it's just exhausting and I've told him that this can't happen again for a while (last boys' trip was in early July).
He dropped the bomb a week ago that he's been invited to a wedding several states over and it's on our one-year anniversary. He will be flying in the day before and leaving the wedding early to come home because he's stressed at his new job and is doing overtime and doesn't feel comfortable leaving for a whole weekend.
I am livid. This is the second wedding that I'm not invited to. I've met many of his friends in person but he doesn't show me off on social media and I've met a couple of friends he's been on these boy trips with and they don't even know he has a partner.
His really good friends know and told me that they're happy to meet me but that's only a handful and it's made me sad when someone doesn't know who I am when they meet me. Anyway I trust him but I feel like an anniversary is a big deal, esp after this mess of a year.
I asked if I could come and he said he'd ask but he hasn't yet.
Would I be a bad person for giving him an ultimatum? He told me we can celebrate on Sunday but that's not the same and I know I'm going to be hurting."
Another User Comments:
"He gets stressed if you don't wash HIS dirty dishes at HIS place??
Is that correct? Are you serious? Read what you wrote. His stress is his default mechanism to manipulate you. He should go on his little trip and you should move on and away from him. He's 32! Life and love are not this hard. Especially the first year of a relationship. You are not his mother nor are you responsible for his mental health.
He's not grateful anyway. You can see you are not a priority." Takeabreak128
Another User Comments:
"If the issue was "am I being unreasonable for being upset my partner has a wedding take place on the same day as our anniversary," I would be inclined to say probably. BUT given the issue is "am I unreasonable for being upset that, after an entire year of shouldering a significant amount of emotional and domestic labour for my partner, he keeps prioritising his own social ventures (at the expense of my time and labour) and doesn't celebrate me as a partner in any way (either to me or to his friends)?", then no, I think you're completely reasonable and in your rights to be upset.
Throw. This. Man. In. The. Bin. It really sounds like this guy is just using you for free domestic and emotional labour." ShelfLifeInc
---
19. How Can I Move Forward When I Struggle To Trust Men?
QI
"I'm a 24F, and I've had to deal with unwanted attention from men for pretty much as long as I can remember. It's gotten to a point where I don't know how to navigate relationships anymore because of how sick it makes me feel.
I want to make it clear that I'm talking about suggestive comments, advances, and moves that have been made by just about every man I've encountered post-puberty. To clarify, this goes beyond close family and school staff. These encounters involve people I've worked with, strangers on the street, classmates, tutors, people who I thought were friends, and even extended family members.
I consider myself reserved, and I make an effort to dress modestly, but none of that seems to deter it.
The language that's been thrown my way has been truly nasty, and I genuinely don't invite this kind of attention. Comments about my face and my body, things they would like to do to me.
I simply do not understand how I could be attracting that kind of attention especially for them to be saying it to my face. The idea of having a simple platonic male friend feels like a distant dream – it's like a waiting game for when they'll cross the line. It's affecting my view of men, painting them as nothing but desperate creeps, which I know is a generalization I need to address.
I'm struggling with this growing resentment and anger. I can't take men seriously anymore when they express interest, because it feels like they're just trying to manipulate me into giving them what they want. It's like I can see through their act, and it infuriates me. I find myself questioning their intentions and viewing them as nothing more than animalistic.
I'm starting to worry about how this will affect my future. I want to be in a healthy relationship, but I don't know if these feelings I've developed towards men will allow it. Don't get me wrong, I'm physically attracted to them, but the constant frustration is overwhelming.
How do I move forward from this?
How can I learn to trust men again and engage in a relationship without this cloud of negativity hanging over me?"
Another User Comments:
"I had a similar experience. Not as bad as what you're describing, but… bad. Everything slowed down and changed as I (and the men around me) aged. 30s were SO much better – lots of co-workers and friends of friends were in serious relationships and treating me more like an actual friend.
40s have been amazing. Now I'm just a human. About half of the men I interact with (neighbors, strangers, etc.) treat me like just a human, talk about life, their own interests, etc. it's amazing. I feel like a person finally, and not an object. It WILL change, at least a little. 20s is just the worst for some of us." AnInjuriousGraffito
Another User Comments:
"I (F) have a friend like this. Men just turn into garbage people around her. She's in a happy relationship though and you can be too! Therapy is the obvious suggestion, so you can start to process this and find healthy ways to handle your emotions when you get unwanted attention. Maybe you'd find it helpful to get to a place where you can be on your guard but generally give men the benefit of the doubt until they show you otherwise.
But also, how confident do you feel about shutting men down in the moment? Setting boundaries (if he does X, I will protect myself by doing Y) and following through on them? I wonder if feeling like you're in charge of the situation would help you feel safer in general so that when you meet someone you like, you can open up." laser_wombat
Another User Comments:
"Men really do a number on us, don't they? I was in a similar place, mentally, in my late teens/early 20s. It got to the point where I would dress less feminine (even though I love to wear dresses, skirts, and dress up in general). I also started to resent my then-partner for making physical advances.
It was like I was out of sync with my own desires because I was so focused on not being an object of desire/receiving unwanted attention. So I just shut down. Eventually, I met the right person, who respected my boundaries from the beginning, never made me feel like anything less than a whole person, all that.
But 24 is a tough age. I suggest looking into therapy so that you can begin to disentangle your perception (which is valid!) and reality (which is always more complicated/vast than we think). There are a lot of jerks out there, but don't let it sour you to the possibility of a healthy relationship." verklemptmuppet
---
18. How Should I Navigate A Relationship With A Controlling Partner Who Polices My Drinking Habits?
QI
"I (25F) met him (27M) in February, we became official in March. So we've been seeing each other for about five months. It started great, in the beginning we were just getting to know each other and having a lot of fun. He hung out with me and sometimes my friends, going out or staying home.
But it quickly dissolved. At the time I will admit I was drinking too often. I work in the service industry, and anyone who does as well knows there can be a lot of drinking involved. I definitely became way too comfortable with the frequency/amount I was drinking. But he joined me the whole time and we had some good nights together.
I thought things were good and well, I mean I had talked to him about cutting down and I was starting to do so because I felt like it would be good for me and he agreed.
I went to the beach in May with some friends and mentioned we had 1 round of mimosas in the morning and that was it, and that was the first time that he tried to break up with me because he said I wasn't controlling my drinking and I said I didn't feel comfortable talking about it then and that I would rather talk in person.
He refused and said we are talking now. It was shocking because he had never spoken to me like that before. When I tried to stand my ground, he said fine we're breaking up. I ended up begging him not to and he made me promise I would go to therapy. I promised him anything I could to get him not to end the relationship, which I have never done in my life.
It was slightly traumatic for me within the relationship honestly.
In conversation after this incident, he stopped wanting to do anything or go anywhere with me where me drinking could be involved, almost like a switch had flipped. Any resistance on my part was not met well. He even brought up my dad being a heavy drinker to help his point when we started fighting and borderline calling me a heavy drinker.
It hurt a lot that he would bring a sensitive family issue into it when he has only known me a couple of months.
Shortly after that I quickly changed my habits and cut out drinking altogether for the next month. It had become a sensitive topic and I wanted to appease him.
(He also told me I was not allowed to go to clubs with my friends within this relationship, when I mentioned I wanted to go out at the end of the month for my friend's birthday.
I felt forced to say okay but I was deeply unsettled. Things like this continued to happen.)
In June his best friend came to visit him and they had fun (pretty heavily) drinking all day while I was at work. Which was fine with me, I want him to have fun and I feel no need to control what he does.
We talked about hanging out when I got off and I said I would make them a nice dinner. So that's what I did. While I was waiting for them to get back, I figured I hadn't had booze in a month and he was already drinking all day with his friend and we agreed drinking on weekends was ok (even though I hadn't been) so I decided to pour myself a glass of wine while I was prepping food.
When he came home with his friend, as soon as he saw my glass all chaos broke loose. It snowballed quickly and it ended in him smashing my glass in the kitchen sink and roughly grabbing my roommate's dog by the collar to get him out of their way.
We broke up for 2 weeks, but we got back together after.
We both said we would go to therapy. Since then I have continued with cutting out most of my previous drinking and have been feeling good. I've even lost ten pounds. Pretty much only on social occasions like my best friend's birthday or a wedding I went to. He continues to say that I'm still always "seeking" it and looking for an excuse.
I don't feel this way at all.
The topic of my birthday came up. My friends helped me plan a party this weekend. He let me know a while ago when the topic of drinking came up that drinks would have no place in our relationship. I said does that mean you're not coming to my birthday?
He said if you're drinking then no.
He planned a nice day for me on my actual birthday. In the evening there was a surprise dinner with 8 of my friends and a surprise gathering planned at his house after that my friends helped him plan. He decorated his house for it and everything.
At dinner, all of my friends ordered a drink, and I sat at the end of the table feeling weird like I wasn't allowed to have anything.
I asked if he wanted to share a drink, he said no. Later my friends did a birthday cheers for me, and poured me a small "shot" of sake (Japanese wine, not liquor). I did the cheers with them and took it. Immediately after this he proceeded to shut down, stopped talking, and went on his phone the rest of dinner, even scooting away from the table by the end.
He ended up saying we were all going home when the waiter asked what we were doing after, leaving all my friends confused. He left and we all just went back to my place. They consoled me and we had our own fun. We haven't spoken in three days since that night.
I'll admit I took the sake knowing what would happen.
I think I was challenging him in a way and I probably shouldn't have done that. But god I just don't want to be in a relationship where we tell each other what to do. I think we may have too many differences. He also doesn't like how I "prioritize" my friends. He says friends come and go.
But I disagree, and I love that I have fostered such close ties with my friends, they are like chosen family to me. Which he also doesn't believe in.
Before I end this, I will say I'm with him because he has been so kind to me, he takes care of me at every turn, and I saw that I could build a life with him.
He loves me and cares about my family a lot too. We have so much fun together and we have a great connection. I guess now it feels like the classic when it's good it's amazing, but when it's bad it's bad."
Another User Comments:
"This is all happening within 5 months?? Just let him walk.
It could be 5 years, not 5 months, and I'd say the same thing. The violence (him breaking things and him dragging that poor dog around) is super concerning. The fact that it's ok for him to drink with friends and not you is pretty bad, too. He was probably just waiting for something to control you with.
And settled on drinking because it has plausible deniability. You won't die if you are single. But you will continue to be miserable if you stay with him. Y'all aren't young enough for his behavior to be based on inexperience. He is doing this on purpose." mecegirl
Another User Comments:
"Let's try and separate the two issues in this post. Issue one: You're seeing a control freak.
He is going to keep escalating. He will ban more and more activities. He will pull the rug out from under you, like he has with this birthday party thing, and tell you why it's your fault he did it. If you give up drinking for him, that will empower him to take something else.
Issue two: Your relationship with drinks. This is something you personally felt you needed to work on, and you're working on it. So why is he making such a fuss? Sake is 13-18% on average. A shot is usually about an ounce. So it's like drinking about 4 sips of any other wine. Not exactly getting plastered, were you?
He sounds like big trouble. Red Flag City. Get out of there before this gets worse. At month 5, there should be basically zero drama and y'all should think the sun shines out each other's backsides no matter what." sweet_esiban
---
17. I Discovered My Partner's Financial Deception Before Proposing, Should I Stay Or Should I Go?
QI
" "My partner and I have been together going on 2 years now and I have been planning on proposing to her soon. We talk finances all the time and have been planning on saving for a home in the near future and according to her she has about $40,000 in savings and I have a little over $30,000.
Everything has been working out great for us and I told her I needed to see her bank account and credit balance before I would be comfortable proposing. She seemed pretty startled when I asked which makes sense because I did ask out of nowhere but she knows how serious I am on finances.
I open her debit account and see she has roughly $1K in checking and about $4K in savings.
But the real kicker is she has an $8K cash advance from her credit card with that bank. I then check her other credit card and she is sitting on a balance of about $6K there as well.
This revelation shocked me considering that she doesn't have any large expenses (I fully pay rent and her car is paid off).
So I am curious how this even happened.
I proceed to confront her on what is going on and she acts confused but tells me that all the money she took out in cash and she has it but she just doesn't trust the bank. Ok that's fair, if that is your belief then no problem I will just go in and be able to see that you withdrew 40K over the last 2 years.
Turns out these cash withdrawals are nowhere near 40K and are more around $8K.
As you can tell by now all of this really stunned me and I had to take a step back and try to evaluate this from an unbiased view. Maybe the savings is in an investment account? Maybe the bank messed up showing the transaction?
Maybe I missed it on my end?
So now I am very skeptical and don't know how to feel about this situation. I was never told about the credit card debt, I wouldn't have cared if she told me. But I do care about this because now our whole future has been derailed and my trust is at an all-time low.
It also doesn't help that when I originally asked her to show me the cash withdrawals she edited a bank statement to show the withdrawals which I immediately noticed were faked and called her out and she wouldn't admit she faked it for almost a week.
No, I did not check what she was spending her money on.
Her money is her business and she is free to spend it however she wants. But I don't want to be told you are saving $X amount of dollars because I am going to make plans for the future based on what I am being told.
In a last-ditch effort I went in and added up all she spent in the past 2 years and subtracted it from her post-tax income over the 2 years and there is no way it would be possible for her to have $40K in savings.
So my question to you all is what would you do? I really do not know how to deal with this and if this is something that can be fixed. I am very much on the verge of ending it all but, what if she's being honest? What if I throw it all away and she really didn't do anything wrong?"
Another User Comments:
"To be clear, she's not missing $40k, she never had it. She intentionally tried to paint a picture of a financially responsible adult, when she knows she's not. One thing I promise is that you aren't at the end of it yet either. Ask her to get a credit report.
I wouldn't marry her, but if you're foolish enough to do that, don't ever intermingle your finances." Fragrant_Spray
Another User Comments:
"Biggest problem: You're in the best part of your relationship, but she's already lying and evasive. If she has no money in her bank account and nothing to show for it, then you have to wonder if there is an addiction at play.
Fast forward to being married a couple of years and this continued. You'll be with nothing in savings, fighting for your marriage and mortgage. This is not a good sign, OP, so I wouldn't propose. In fact, I would probably break up with her, with advice to get counseling." Actual_Storage_9709
Another User Comments:
"Nope, do NOT propose to this person and in fact you should not be in a relationship with them.
I am also someone who is very particular about finances and have dug myself out of complete financial illiteracy. I have money/poverty trauma as well. My partner and I had extensive talks on all uncomfortable money topics before even entertaining getting engaged. I am the more finance literate one and helping build my partner's skills, but NEVER have they lied to me or been evasive with information.
Someone who will lie this extensively is not a good partner. They are not anyone you should legally tie yourself to, especially when she has already shown she is prone to financial infidelity and does not respect you. Show yourself respect and care and leave, you deserve it." jewelzers
---
16. My Introverted Partner's Lack of Motivation Is Straining Our Relationship, What Should I Do?
QI
"We've been together for 5 years. He has always been an introvert but would do things with me but for the past year and a half, he lost some income and became depressed.
He earns a decent salary so he's ok financially but he never wants to do anything. We have a dog together.
His parents have offered their vacant place in the countryside for us to live in while we save money for a house together.
I'm scared of being in the countryside without any friends nearby knowing I can't rely on him for socials. We live in London and I have a huge friend group so I am always out and about.
I'm an extrovert at a 9/10 and he's an introvert at a 9/10 so it's hard to do stuff together because he never wants to go out. Like I said he's gotten worse otherwise I would have left years ago but I do love him and know he is fun to be around when he can be bothered.
My cousin is visiting from abroad and she's excited to meet him. I explained that he's a hermit and she doesn't understand why he can't offer 2-3 hours one evening to go for a coffee with us. My partner just can't be bothered to make an effort with her. He also consumes a lot of substances and I've explained to him he needs to cut down because it makes me uncomfortable.
He's never sober and always forgets. He accidentally ordered flowers to our house instead of his mum's address for her birthday because he was under the influence when he placed the order. He finally agreed to spend a day consuming substances with my cousin at a local park but still is not sure about leaving the area to go for a coffee (he keeps blaming it on work deadlines but I know it's an excuse not to go out).
Anyway, I am not sure if I should bring this up with him because it seems like the older he gets the less interested he is in ever leaving the house, I can't imagine what he will be like in his 60s or 70s. I do enjoy watching Netflix with him and cooking at home but he just has no interest in travel or leaving.
I booked a holiday for us next month but he's not looking forward to it and keeps saying he hates the fact we will spend money when we should be saving."
Another User Comments:
"Oh, please don't move out of town with this guy unless/until you've resolved this. Maybe he's depressed and needs to get help.
Would he be willing to explore that? If you told him how much this is affecting you, do you think he would step up or shrug it off?" thedarkestbeer
Another User Comments:
"There is "introverted" and there is "substance addict who lacks the motivation to do much of anything and won't leave the house" and those are not the same thing.
A lot of people consume substances to self-medicate – anxiety, social anxiety, depression, agoraphobia, etc. But the thing is… you can't fix him. He has said he doesn't want help. There are a lot of activities that don't require interacting with large groups of people – going for a hike, eating out, going to a movie, traveling and spending time together, board game nights, spending time with a few friends, etc. He isn't refusing to get a cup of coffee because he's introverted, something else is going on.
And, again, you can't fix it and he doesn't want help." hikehikebaby
---
15. Should I Trust My Partner's Texts With A Co-worker Or Is She Being Unfaithful?
QI
"My partner and I have been going through a couple of rough patches the past couple of months, but we have been working on communication and making things right.
Recently, things seemed to be getting a lot better. But recently, I had a gut feeling that she wasn't being as honest as she claimed to be.
I ended up looking at her phone. I know, it's an awful thing to do and I didn't want it to come to that, but I needed to know if there truly was anything I should be aware of before I got too emotionally attached. I found a conversation between her and a contractor/coworker from back in July.
I'll refer to him as Tim. This conversation was one week after we moved in together.
She had just given this guy her number, which isn't too weird because her line of work is easier if she gives contractors her number. He started the conversation by saying "hello this is Tim" with a wink emoji.
She said Hello back. He then followed up with "Will you go out with me?" She then said, "When?" He then said, "How about tomorrow? You are very beautiful". She then said "Maybe tomorrow, but I'm not sure if I'll have time. What do you like to do for fun?" He then replied, "I really like to go on trips or to dance or to the lake, etc..
what do you like?"
She didn't respond to him after this. Two days later, he texted her again "You are very pretty." She responded, "Thank you" with a smile emoji. He then said, "What are you doing?" She didn't respond after this and that was the end of the conversation from back in July.
Just this past week, she was working extremely late.
Anywhere between 7 to 830pm. I looked at her call log and noticed Tim had called her around 430pm. She missed his call and called him right back. The call lasted for about 30 seconds. I'm not really sure what to make of that phone call. Could have been work-related. Maybe the call didn't even go through since it was 30 seconds?
But she was late getting home that night.
Besides the texts from back in July, and the phone call this past week, that's all I saw between them.
I wanted to be subtle with my approach, so today I asked her if we could talk. Since we have been working on things, I asked her for reassurance that she has been faithful.
She said of course. I then asked if she had entertained any man from her job sites who make advances on her. She said absolutely not. Clearly that's a lie because she at least entertained Tim. She said she hasn't done anything to be unfaithful or dishonest, even during the times when things were rough.
I'm just unsure how to proceed, or if I should just let this go? I would appreciate any advice."
Another User Comments:
"It's odd for sure and I guess she could have been slightly less "flirty" in her responses but tbh this seems similar to the way I deal with clingy weirdos that I have to make nice with due to work.
You let them stroke their ego and think they have a chance, which makes the experience of having to work with them slightly more bearable, because as soon as you express rejection or a lack of interest they have a toddler tantrum and suddenly they throw things at you instead of handing them to you, or refuse to speak while you're in the room, just generally making life difficult.
The late nights ARE something that would be a red flag for me if there's no obvious explanation, however." greenbish420
Another User Comments:
"There is an obsession to know more that kicks in when the seed of doubt is planted. Don't. It is self-destructive. If the trust and communication between the two of you have gotten to the point of you sneaking around in her phone, it's already over.
Good luck." The_Aaskavarian
---
14. Should I Move On After Dealing With The Heartbreak Of A One-Sided Friendship?
QI
"I (31F) have this best friend (31F) who has abruptly become my ex-best friend.
A little bit of background, we met in college and have been best friends ever since.
We were roommates for a couple of years and were inseparable. There was a third friend (33M) in our circle who was also a best friend, but over time he and I grew apart due to him completely fabricating his life and lying constantly (that needs to be a whole other post). She is still best friends with the lying friend and they seem to be closer than ever.
We all live a few hours apart but make time for each other frequently. With me being the one to travel to her city about once a month to spend a whole weekend. This went on for years. I often wondered and worried how this would go when we got to be in our 30s/40s and they started having kids (I don't want kids).
But, I just kept going up and visiting as much as possible. Since I met her, she has only come to visit me in my town approximately 5 times.
When she got engaged, we were all ecstatic. They planned their destination wedding and we all booked flights and hotels to see her get married. My partner isn't a huge fan of weddings, and I wanted to sweeten the deal for him, so we planned an excursion for a few days to a huge destination a few hours from the wedding.
We had an amazing time. It's hard for me to see other people get married because I want that too, but we just aren't doing that right now and I'm ok with it. But sometimes it's just hard. My dad is sick and I want him to walk me down the aisle, but that will likely not happen in his lifetime.
So having my partner there with me at the wedding was really important and making memories at the huge destination made it all worth it.
Months before the wedding, she told me she was only having family in the wedding party. I was completely ok with this. She has sisters and so does her husband and it makes complete sense.
Then a week or so after, she told me lying friend would be the best man because her husband doesn't have any other best friends. I was devastated. She was planning to have her other best friend in her wedding but not me? I cried. I never said anything to her, but I was heartbroken for a while.
Months later she told me he would not be in the wedding, but still, I sat with that on my chest for that time and it hurt me.
In the past, she has put stipulations on not allowing any of my "other friends" to hang out when we are hanging out. She wants me all to herself it seems. So, not knowing what else to do, I just went with my own flow and started doing my own thing.
Then after the lying with the one friend started to get out of hand again, I put the same stipulation on her. I didn't want to hang out with him all the time and asked that she make time for just me, and sometimes he could join. She completely ignored it and continued to invite him to everything we were doing together.
Fast forward to a month ago. This summer has been jam-packed for me. I'm living my best life, going to music festivals, concerts, and spending time with family. She and I made plans to go on a lake day to finally see each other since the spring. If you noticed, I stopped going to her house on a monthly basis.
She planned to bring our lying friend and insisted that we adhere to his schedule. I was fine with it because I just wanted a nice lake day with my friends and to chill. The week before the lake day, I texted and asked what the plan was, times, who's bringing what, etc. She told me I should come up on Saturday (we had already planned on Sunday and I wasn't free on Saturday) and swim at the pool with them instead.
I told her I couldn't, I had plans.
Then, a week later she invited me to a cookout. I explained that I had plans already and couldn't make it. When I say she flipped out on me, I'm not exaggerating one bit. She told me I never prioritize her. All her family, her husband, and the lying friend see how I have not been there for her as much anymore.
I was stunned. She told me I make her feel like she's boring. I told her I'm not in control of her feelings. To this she flipped out even more. She told me how dare I say that her feelings are not valid. I absolutely did not say that and reminded her of that fact.
She told me it was unacceptable that I went and did the huge destination portion of my trip the week leading up to her wedding. She wanted me to be there at her wedding for an entire week before the ceremony. I was just a guest and it felt like she made sure I knew it.
Wouldn't doing all that be on the expectations for a wedding party member, not a guest?
We have barely spoken since this blow-up. I wrote her a huge text message telling her how I felt and that I didn't want to cause stress/drama at her wedding, so that's why I never said anything.
But I made sure to lay everything out for her in that text. She responded with a very corporate "I hope in the future we can see eye to eye on this". And then silence for a month. She then reached out and asked if we can FaceTime or meet for lunch to talk. I told her I'm not ready.
I don't know if I'll ever be ready. I don't think I'm the jerk here, and I know I've been cut off from best friends for much less than this."
Another User Comments:
"I think you've already got a good handle on this situation. It seems that you are aware of this friendship's one-sidedness.
This friendship seems to bring a lot of stress and negativity with it. That's not something I would advise anyone to continue being a part of." Newms323
Another User Comments:
"You're in a one-sided friendship. The reason why you're drifting apart is because she isn't allowing you to reach her, she never reaches out to you so that hasn't changed. You're not really losing any friend by losing this friendship, your 'best friend' is.
She has a friend, you. It doesn't really sound like you have any friend. She doesn't visit you, doesn't consider you, doesn't focus on you. If you read this post and pretend it's someone else's story, what would your advice for them be?" Frying
---
13. My Husband's Competitive Gaming Habit Is Straining Our Marriage, Am I Unreasonable For Wanting Him To Quit?
QI
"My (37f) husband (34m) has taken up competitive gaming. For two years he has participated in tournaments that require him to be plugged into the computer with a team for at least 3-4 hours per night Monday-Thursday, usually starting around 6 or 7 pm.
He also usually plays during the weekend when he is free or if we don't have preset plans.
I'm at the point where I'd rather split up than continue spending most evenings feeling alone at home. I often am doing chores by myself although he does make a slight effort to do his part.
We both work full-time. I have a second job to bring in some extra income. But I'm tired of him spending countless hours playing video games. He says it's his passion. I have told him in every possible way how I feel. He usually gets defensive or angry if I press it and often resorts to playing even more.
He has made lukewarm efforts to be more responsible around the house at times or create more time for us – it just always feels like it is squeezed between his games and on his terms.
Am I being unreasonable to expect him to quit?"
Another User Comments:
"If I took up trying to be a highly competitive athlete at 34, which required 3-4 hours of practice every day, it would be a decision that my partner was included in.
It's fine to be selfish but don't expect your partner to stick around for long and support you without the respect of discussing it with them first." LockoutFFA
Another User Comments:
"Competitive gaming is very, very different than casual gaming as a hobby. He's basically got a second part-time job given how many hours he spends in it and the nature of competitive gaming is such that "cutting back" isn't really a thing.
His team likely has rules about how often you have to play and for how long. Cutting back would effectively mean quitting competitive gaming and going back to social gaming. I generally don't think it's a good idea to tell partners that they have to quit, but this circumstance is different. Not only is he neglecting his responsibilities to game, but the fact that he uses gaming to punish you for bringing it up is also unhealthy and the behavior of an addict.
You're his partner, not his mum. You don't exist just to do chores and fight with him about how much time he spends on the game. I wouldn't be willing to put up with this any longer either." fiery_valkyrie
---
12. How Should I Deal With My Overbearing Mother-In-Law's Criticism Of My Parenting?
QI
"My (39m) wife passed away five years ago, and I was left to raise our daughter (Alison, now 16) alone.
I would say Alison and I have actually adjusted quite well, all things considered, and our relationship is fantastic. We are very close and are a source of strength for each other. It has only been over the last year that I've felt that things have got to a level of normalcy for us.
My wife's mother lives in the same town as us and has been very helpful with things. I believe she views herself at times as a surrogate mother to Alison, stepping in to help from time to time. It has mainly been really good to have her in the picture, but over the last couple of years, as my daughter has been in high school, my mother-in-law has started to overreach, in my view.
She has made the point that she thinks my daughter is clingy at times, calling me "daddy" still, that kind of thing, and that it's "borderline inappropriate." I have let her know that I appreciate her feedback, but prefer that she not be judgmental about our dynamic. She's also been open with me about her concerns about my daughter's posts on social media, saying she is flaunting her body and there are too many bikini shots, etc. I have let her know that's an area I am fine with just letting Alison express herself however she would like, and that it's basically the trend for teens anyway.
My mother-in-law basically has said I need to adjust my parenting now that I have a 16-year-old young woman in the house. I have (politely) let her know I will handle things how I see fit.
How should I handle this if it continues? I feel like she is intruding, but I also wonder if I have a blind spot on some of this stuff as a dad."
Another User Comments:
"Honestly, having a teenager that's "clingy at times" is generally a sign that you're doing a wonderful job. Clingy all the time would be a maladapted trait, since she's supposed to be learning individuality and self-expression. But being completely disinterested/separated is also a sign that there isn't a strong enough bond between you, likely because of bad parenting.
At a guess? She pushed your wife away as a teen, and she's now frustrated/confused by your dynamic with Alison because it doesn't match her experience as a parent. Thank her for her concern and tell her that you are handling things how YOU want to handle them. Hold your head high." Individual-Foxlike
Another User Comments:
"Your mother-in-law is trying to take away something really valuable, your close connection with your daughter. It isn't surprising that a child who has lost one parent is unusually close to the other. And a teenager calling her father by the name she's used all her life? Normal. On my father's deathbed, when I was in my 50s, I called him Daddy.
It's his name, in my heart of hearts. It's time to develop the habit of changing the subject. "I've heard what you have to say, but times have changed a lot since (wife) and I were growing up. I'm very proud of Alison and how she's growing up, and I think she's doing just fine." Then start saying "no".
"MIL, I know you're concerned about Alison, but she's doing fine in school, has a good set of friends, and has a great character. I'm not going to talk about her social media anymore."" ThingsWithString
---
11. My Mom Has A Gambling Addiction, What Should I Do?
QI
"Hi, I really don't know what to do anymore and hope I can get some insights here. A little background, we're Asian and I'm in my late 20s, and I make about 90k but gave half of my life savings to my mom to get her teeth done.
My mom is in her late 50s, she works as a nail tech and has been going to the casino here and there for the last 10 years to play blackjack and some other table card games.
I think she makes about 2k a month and she has no real expenses aside from food and gambling. However, the casino is like a 100% loss every time. Lately, my mom's gambling problem has gotten really bad. She's got this ritual of sitting at our dinner table, eyes glued to her phone, deep in the world of blackjack tutorials as if they're some top-tier Netflix drama.
She takes the bus from Brooklyn to Atlantic City and Mohegan Sun every Tuesday and Thursday. The biggest breaking point for me was when I found out that she took the funds we gave her for her teeth and went to gamble with it. So a few months ago, she was telling me, my dad, and her sister that half her teeth are rotten or something and need dental work done.
She went to a place here in Bay Ridge and they quoted her like 40k to get her teeth removed and fixed. I even went with her to confirm it and asked for a discount because it was so expensive. She said her insurance wouldn't cover it and that she needed help or it was going to be bad.
Long story short, all of us lent her funds and contributed about 36k for her to get her teeth done. Fast forward to now, a month later, I saw a dental bill for my mom and decided to open it. Come to find out, she went to a totally different dentist to get her teeth done and it was only $8500 and she only got 4 root canals done.
So far I'm the only one who knows about this and I'm scared to tell my dad about it because he's probably gonna explode on her, and the last time he got mad he took the chopping cleaver knife and destroyed half her designer stuff from expensive bags to jackets. (That's a whole other story) We have tried talking to her to get her to stop gambling but I don't think it's gonna get anywhere.
I feel like the only way to solve this somehow is to find an alternative for her to cope with her gambling addiction but not lose as much income.
I know it's a lot, thanks for listening. I'm just lost and not sure where to go from here. If any of you have advice or similar stories, I'm all ears.
I just need to figure out what to do."
Another User Comments:
"You might not be able to fix her gambling addiction overnight but you can start paying for stuff she actually needs directly instead of giving her funds. You could have gone to the dentist with her or asked them to bill you directly.
Even for basic stuff like groceries or bare necessities and start asking for receipts. It might sound like you are dealing with a teenager instead of a full-grown adult but it's gotten to that point unfortunately." Palifaith
Another User Comments:
"What she did is absolutely wrong. Your dad and her sister need to know the truth.
You owe them that. Don't make excuses for her. Don't help her hide it. Don't lend her any more. Don't enable this behavior. She needs real help. Gambling is a real addiction that requires professional care for treatment. Otherwise, she will destroy your family and drag you down with her. You're not the only one who has had to go through this." DookieMcDookface
Another User Comments:
"I'm not gonna lie to you, you're an idiot for giving a gambling addict funds without verifying, point-to-point, where it was going. I don't care it's your mother. You knew she had a problem when you signed that check or whatever you gave her. You should've paid the doctor directly and never let her touch the funds herself.
The place you go from here is you cut her off. Doesn't matter if she's going to get kicked out of the house, no more. Because the moment she finds a weakness she can use against you to get funds, she will. Asian parents don't change dude, as someone with one. I accept my mother for who she is, but I have my lines I draw to keep myself sane and to keep our relationship healthy." Drauren
---
10. I'm Struggling To Navigate My Relationship After My Partner Reveals They're Genderfluid, What Should I Do?
QI
"So I have been seeing this person for around two months now. We have met up loads, spent time together, the whole lot. We were essentially unofficially together and both have feelings for the other, the only reason I held back on asking was due to a past experience they had with their ex. We were having a deep conversation about stuff in the "relationship" and said there was more I needed to know, and said she is genderfluid.
I don't really understand the entire thing so she explained, but my understanding is they identify as male, female, and basically everything in between. But during this heavily emotional conversation, they basically said there isn't really a way I can spend time with a genderfluid person and be classed as necessarily "straight", which I am.
I like the person a lot, and there were a few bumps before this conversation, but I am really hurt I have only been told now instead of towards the start of meeting up, or even getting more serious, and am in desperate need of advice if anyone has been through similar situations."
Another User Comments:
"My only issue is your person attempting to define your sexuality in this conversation. It's just as wrong for them to try to arbitrarily define you as it would be for you to define them." Mabelisms
Another User Comments:
"Put everything into perspective. You were "unofficially" together, so not even formally an item before they advised you of their gender non-conforming nature.
Your partner probably opened up to you because they want to trust you, and this is something you need to know before getting involved with them, at least officially. You have a choice now, the ball is in your court. You can be "cool" with it, or you can not be. But it is not fair to yourself or them if you are not and keep the relationship going.
Ask yourself, are you okay with them presenting fem? Are you okay with them presenting passably masc? Are you okay with them taking Testosterone? Are you okay with outside third parties sometimes perceiving them as masc and you as gay? If you aren't okay with these possibilities, then it's best to get out of the relationship now before you hurt them, or before you get hurt.
If you believe that it's "technically" straight because of biology and that they will always be a "girl." You are only setting the relationship up for failure when they make choices about their body that they have plainly indicated are a possibility." akaean
---
9. My Husband Wants To Control My Reconnection With Male High School Friends, Is This Appropriate?
QI
"We have been married for 3 years, friends for 8 years, and a couple for 5 years. I (27F) recently reconnected with a few male (and female) friends from back in high school after moving back to my hometown.
Just texting for now.
My husband was really emotional about me reconnecting with male friends without consulting him first and now asked for their phone numbers to talk to them. I am very hesitant, I worry it's really controlling and paternalistic (he hasn't made similar requests with regard to female friends). He argues that as we have a young child, my talking to any heterosexual men is a threat to our family and children's well-being and hence he is responsible for talking to them and making that clear to them.
I'm just so uncomfortable with that.
Edit: I do want to meet them eventually, if texting shows we have common interests and it's still a good friendship fit. For instance one of them is engaged and we're planning to go to a lake with them and our toddler as soon as his fiance is back from a work trip.
I don't intend to meet any of them without my family.
Do you think his request is appropriate?
Is there any situation where this would be healthy or helpful, say if any of them were to express romantic interest or something?"
Another User Comments:
"Wildly inappropriate! It would be reasonable for him to want to meet at some point, and to not allow them unsupervised access to your children perhaps, but demanding to speak with them is weird." cosmicquakingmess
Another User Comments:
"I would never want my wife's guy friends' contact info to cold call and start a conversation with them. That's weird to me. I would, however, like to get to know them if they are going to be a long-term friend. I always make a point to meet friends' spouses, make sure they meet my wife, all that.
Just makes things easier/less drama." HealthyBox5
---
8. My Partner Refuses To Clean, Is This A Dealbreaker?
QI
"We've been living together for 1.5 years now, she is still a student and I work shutdowns. She's always been a little messy, and I've never minded picking up after her but holy cow has it gotten bad.
I'm gone for a minimum of a month at a time, usually 2 months at a time working far north, and every time I come home our apartment is a disaster. All of the dishes are dirty, all of the food in the fridge is rotten, the cat litter hasn't been changed, she doesn't even take the trash out to the bin, she had left 8 full bags of garbage in the living room after the last outage.
This has been a problem since we moved in together, and I just don't know how to deal with it.
Every time I try to talk to her about it she just snaps at me, says I don't understand the stress she's going through, that the mess isn't that bad, and then she'll avoid me for a day or two.
I try to tell her that it's not fair to me to have to deal with the mess, but it's unhealthy to live like that and it's unhealthy for her cat too. I'm tired of spending weeks away from home and coming back to a mess that I will have to clean up.
What should I do?"
Another User Comments:
"You leave the relationship and either move out or make her move out. You have different tolerance levels for mess, and she doesn't seem very interested in trying to change her level. So if you don't want to live in squalor, you shouldn't live with her. If you want to give her a final chance, then sit her down for a serious conversation and let her know that this is now a deal breaker for you.
If she doesn't shape up, you'll be moving on. You're happy to help her come up with systems to help keep things clean. But she actually has to put in the effort, or it's just not going to work." PotatoMonster20
Another User Comments:
"You're right, it is unfair for you and the kitty. You need to put your foot down!
She needs to get mental help for this and practice skills to make progress on it. Or else… Idk somebody help me out here. Don't feel bad being harsh about this, it sounds really really bad." crescendolls
Another User Comments:
"Just run. My ex was like this. She would dirty all the dishes and then buy paper plates so she didn't have to clean them.
If the trash was full, she'd pile more trash on the counters to avoid taking it out. You can't change a person like this. They don't see the problem as serious. They have to want to change and take those steps to build better habits on their own and if it hasn't happened in over a year, it probably never will.
Your only options are to learn to live with the discomfort or to be the only one who does all of the cleaning. Or just get out now." galaxysucculent
---
7. I'm Struggling To Support My Laid-Off Partner Who Refuses To Contribute, Can I Fix This?
QI
"We have been together for like 14ish months now. He was unexpectedly laid off in March after only starting the job in January. He started living with me around the same time he started the job and was helping with utilities and groceries, which was nice.
So the layoff came and even though he had savings built up for this exact thing, he was still going to file for unemployment because he wasn't sure if the savings would last the duration. About a week later, I asked when he was going to go to the unemployment office and he just kept saying "tomorrow"; tomorrow didn't come til over a month later.
A couple of weeks after filing, he gets a notice that his unemployment was denied and he didn't even feel like looking into why. He said he would start doing food delivery or maybe look into getting a temporary job so he could continue to contribute until he went back to work. But he didn't.
The savings started to dwindle and I started to get worried. I work 50 hours a week and can pay my own bills but I can't really afford to house and feed a whole other human being. He would just tell me not to worry and that he would be back to work before the money ran out.
Well, the money ran out a few weeks ago and he may not be going back to work for another month or two. So I have been struggling to support us both and I'm growing more resentful by the day. Because not only am I having to use money I had put back to keep us afloat, I have to watch him do next to nothing all day long.
He stays up until early morning drinking, and playing on the Playstation and then sleeps until 1 or 2 in the afternoon. When he is awake, he's either doing the same thing or watching TV. We really don't spend quality time together anymore. I have asked a couple of times for us to make more time for each other but it didn't happen and I'm to the point I don't really care now.
He doesn't cook (only twice), he doesn't get groceries or run errands; he isn't really helping in any way. He cleans but he will only do so if I'm out of the house all day which is only 4 or so days a month (normally I work from home). Mind you, he only started to clean because I finally lost my cool about doing everything on my own after expressing it nicely so many times.
I broke down a few days ago about needing help and he agreed to do food delivery. He's done it once for a few hours but didn't go today because his back hurts…
I understand taking it easy during a layoff but this is… something else. And I don't think I can do it every time he's laid off.
I've expressed my dissatisfaction directly and he just says "I'm sorry". We both deal with depression but I'm emotionally unsupported in mine on top of running everything and he has no desire to treat his. It just feels like he has no motivation or ambition and doesn't really step up unless he's forced. Is there any fixing this or is it a lost cause?"
Another User Comments:
"You don't owe him anything, much less being the workhorse that hauls his backside through life. I'm sure he's bummed about getting laid off – I've been there. But you're his relatively new partner, not his mommy. I'd tell him to hit the road and figure his stuff out on his own.
Once he's not comfortable anymore, he'll get a job again or be someone else's problem. Bail out!" chromatoes
Another User Comments:
"If it were me I would give him X amount of days/weeks to start contributing or tell him that he needs to find a new cash cow. Especially if he isn't contributing by doing the housework, making you dinner, etc. I'm not saying he should be a slave to you but if you're supporting him he should be showing some form of pulling his weight.
If he won't then he needs to go find himself someone else to leech off of." Bexiverse
Another User Comments:
"Congratulations, you have found your very own hobosexual. Why on earth should he work when you're paying all his bills, housing, and feeding him while he games all day and night? You're doing his laundry, cleaning, cooking etc., so he's hit the jackpot.
Does he have a former family to support? Kids/child support, etc? Are you paying that too? The first step is to change the internet password. Then pack his bags and tell him he has to leave now. And for the love of god, don't get pregnant, don't get engaged, and don't talk about marriage.
He's not going to change, he's a grown, 37-year-old unemployed man who spends his whole day gaming, and he couldn't be bothered to get on unemployment, because why should he? You're paying the bills like mom used to do. Send him packing, tomorrow. No threats, no negotiating, no bargaining. Turn off the internet and say "you have to leave now".
Then enjoy your life, free to find a decent, good partner who won't rob you blind and exploit your good nature." Wwwweeeeeeee
---
6. My Ex-Fiancée Who Was Unfaithful Wants To Rekindle Our Relationship, What Should I Do?
"My ex-fiancee was unfaithful to me when she went to the USA for her MD 5 years ago. We live in India. Then she stated the reason was that I wasn't earning enough and that the person she found is much more compatible with her. We were engaged at the moment, we both met through our common family friend to get married (arranged marriages in India are a lot more common than in a lot of other countries) so we knew each other for a year before she went to the USA for her MD as I mentioned earlier.
I am a government employee (IPS) in my state. I do earn a good amount of money according to Indian standards. So when she broke up the engagement and we knew the reason why, her family was in a pretty bad position as being unfaithful is treated really harshly here and a lot of rumors about me and my family also started but we made it through.
So for the current situation, my ex-fiancee came back from the US after completing her MD in 2021 (I don't know exactly when) after that again she went radio silent and in January of 2023 she out of nowhere started to message me asking how I was and other small details. I didn't want any drama so I just talked with her in a civil manner and thought nothing of it then she started to call too which was weird.
She told me that she was sorry that she was unfaithful and I genuinely thought she wanted forgiveness so be it. I also didn't want to hold a grudge.
Then she came to my bungalow (I still don't know how she got the address), we government officials are allotted bungalows by the government. She came and started to talk about how her time in the USA was the greatest and suddenly she proposed us getting married again.
I refused as she had been unfaithful already and since then she has been pushing for it. Her family as well as the common family that introduced her and me are forcing us now and how that was just a mistake, same thing is happening with my extended family. My parents and sister understand that being unfaithful is a big problem and aren't forcing me.
So I am pretty sure I am not going back but why did she come back? She will make like 4 times my money in maybe 4 or more years. So yea that's my story."
Another User Comments:
"It's plain and simple. She was dumped by the other with whom she was unfaithful and now she is trying to get back to you.
If you forgive now and marry her she will be unfaithful to you again after marriage and will say he is earning more than you and will ruin your life. You're an IPS officer, so you will find a lot of good matches. So don't make stupid decisions. Especially for the people who are forcing you to marry her, ASK THIS: Can I sleep with your wife, then you can forgive her for being unfaithful and live a happy life.
They will be running away from you." Status-Locksmith-816
Another User Comments:
"She has had her fun on the other side. Now she wants to settle down with a man she already knows. This will be an easier option than finding a new man from scratch again and even confessing to him about her canceled marriage and her unfaithfulness.
Getting married to you will simply close the chapter on her past unfaithfulness scandal. It will also get her relatives and acquaintances to stop talking about her unfaithfulness and canceled engagement. So it's an easy win for her and her family. You need to think about yourself. If you don't want to marry her then simply tell her that you do not view her as a romantic partner.
Tell her that even though you forgave her as a person you cannot just go back to the way things were while you were engaged. You are a different person now and do not view her as a life partner. Be firm. Maybe threaten her with a restraining order. You are a police officer, you should know how to set up a restraining order." GOR098
Another User Comments:
"She's back because her unfaithful partner didn't work out. Probably was unfaithful to her. Now she's older, ready to settle down and you are the best next solution. Maybe she's planning for children now. Maybe her job prospects/education are not as great as you perceive either. So consider carefully if you decide to marry for her earning potential. Don't assume any of it or accept her word or promise.
Investigate." ReenMo
---
5. Should I Wait For A Man Who Isn't Ready For A Relationship?
QI
"I 32F met an amazing guy, 45M. Age doesn't bother me and he's everything I've always wanted in a man, everything previous partners were lacking. He's not completely over his ex and told me flat out he's not ready for a relationship yet but likes me a lot and doesn't want to rush.
He wants to just go with the flow and see where it takes us. He is open to eventually being together but doesn't think he is currently ready for another relationship.
Things are going amazing it's been 6 weeks of getting to know each other. We go out, hang around each other's friends, hang out all the time, talk on the phone all day, and he showers me with affection.
I'm trying to be patient and respectful that he's not ready for a relationship but how long is too long with waiting? I don't feel like I'm being strung along and I know he doesn't talk to other women. He told me he would let me know if he didn't see us going anywhere and I think he's scared to get hurt.
I like him a lot and if that means being patient until he's ready I'll wait for him. I just guess what do you guys think?"
Another User Comments:
"I was this guy back around that age. You are going to be disappointed. Him saying that is basically telling you that he doesn't see you as a partner, but he likes having companionship.
When he is ready for a relationship, it's not going to be you and you'll be discarded." Yeti_Urine
Another User Comments:
"He's not over his EX. That means he's not emotionally available. He likes companionship but doesn't want a relationship. If you do want a relationship, then you need to move on because this guy has told you he's not ready.
You need to believe him." toomuchswiping
Another User Comments:
"Girl, come on. I've been with the older guys that just wanted to go with the flow and not properly commit and I got tossed aside and heartbroken as soon as someone they actually wanted to commit to came along. If you want to be with someone, you know it.
As soon as he said he's not over his ex you should have run." Trama_Doll_
---
4. My Former FWB Wants To Go Out After Current Breakup, Is It A Red Flag?
QI
I (30F) met F (26M) in March '22 and we were friends with benefits for a bit, after which he met a girl he was interested in pursuing so it all fizzled out. Important note, we'd never been on an actual date before, but we got along extremely well and had interesting conversations.
After more than one year, last week he contacted me out of the blue and asked me to go grab a bite together to catch up.
I was extremely suspicious of his intentions and guessed he wanted mental health advice (I'm in the field so I'm extremely used to friends and acquaintances doing this). We met last night, and to my surprise, he told me he's in the process of breaking up with his partner (toxic relationship from what he's told me), he's been thinking about me a lot and he's sorry he never pursued things further with me when he had the chance because he really likes me as a person.
He then told me he would really like to get to know me better once the situation with his partner is sorted out, and he asked me whether I'd be open to seeing each other once he's single. He specified he needs some time alone to process the end of his relationship before jumping into another one, so it'd be casual in the beginning, but he's excited to see where things between us could go.
I was extremely taken aback by this and impulsively told him I'd like that too, but now I'm second-guessing myself and wondering whether this is all a giant red flag waving in my face. I was clear in stating I'm not meeting up with him again until the situation with his partner is sorted out and he agreed wholeheartedly, stating he wants to do things right.
Now, to be clear, I like him. I'm extremely attracted to him, conversation is interesting and engaging and from what I know about him, he'd be the type of guy I could see myself building something long-term with, so I'm afraid my judgment could be severely biased. Help?"
Another User Comments:
"If you're in the mental health field, then you already fully know what he's doing.
This is a coping mechanism. He wants to have a new relationship already lined up so that he doesn't have to do the emotional work involved in breaking up with someone. No sadness, no learning, no self-reflection. New partner replaces old partner, and his happy meter never has to drop. It's deeply selfish and absolutely not someone I would want to be involved with.
Would he still leave his partner, had you said no? Or would he have tried to work things out, or are you a soft, promised landing pad? I would recommend to him that he needs to spend some time single and learn to sit alone in a room with himself before he even thinks about getting into another relationship.
That isn't healthy for either of you. And he needs a real therapist, not you. I'd try to shift him toward a professional and make a point to be scarce. He doesn't need to be focused on you. He needs to get his life in order, and you do not need to be a part of that.
He said that to you, and I get that, but already even giving this kind of thought to having a "possibility" lined up is not a good sign. There's also a good chance that he is just telling you what you want to hear in order to agree to this. Very odd. But you already know what you need to do.
Good luck!" Appropriate_Pressure
Another User Comments:
"He's just going through his old roster hoping to get his needs met with low effort. Ignore. If he "wanted to do things right," wouldn't he end his allegedly toxic relationship, take some time alone to heal, and then consider reaching out to old FWBs instead of lining up his next soft landing (if you believe that he's actually planning to break up with her and only see you once he's single, which… girl)?
You can't be this naive." goodbye-toilet-cat
Another User Comments:
"You're going to be the rebound. He will leave his partner, shower you with affection, sleep with you, then when he feels like it's run its course, dump you. I do not think he has intentions of a lasting relationship with you. You should really listen to everyone here." NihiliSloth
---
3. How Can I Address My Partner's Unfair Favoritism Towards His Son Over His Daughter?
QI
"My (30F) partner (39M) has 2 small kids (9F & 7M). I have no kids. We have been together 3 years, 2 of which I have known the kids.
We have a great relationship, I love him and the kids so much, and he's really a fantastic father who loves both of his children immensely.
I have recently started to spend longer amounts of extended time around him and the kids though as we've moved closer together along with having mutual time off work, and have noticed that he tends to favor his son over his daughter.
For example, we recently went out to eat at a restaurant that had the kids' favorite soda. He told them both that they either had to choose the soda now or a different treat later on in the evening. The girl, let's call her Kelsey, says never mind about the soda, she will wait for ice cream.
The boy, let's call him Ryan, says he wants the soda now. Guess what? Later when we're all getting ice cream, Ryan gets one too. I made a small comment before he bought the ice cream for Ryan and his justification was "oh but Kelsey is getting a sugar cone so that's basically the same".
Another time, the kids were riding small three-wheel bikes and Kelsey was ahead of Ryan. Ryan got frustrated and ran off of his bike to physically push Kelsey off her bike. Kelsey got frustrated and responded by pushing Ryan to the ground. Although Ryan started the physical interaction, Kelsey got the brunt of the stern talking to and frustration from dad about the fight.
There are other more minor ways I've noticed this favoritism, for example, he will often directly confront bad behavior that Kelsey is engaging in but opt for distracting or re-directing Ryan if he is engaging in bad behaviors. At other times when the kids get into minor altercations, he will usually assume that Kelsey started it when often that is not the case.
If I correct him, for example, say "no Ryan is actually the one who interrupted/hit/took the toy from Kelsey first" he will then sort of brush it off.
The favoritism and lack of fairness bother me, but what upsets me most in all this is that he is subtly teaching his girl to expect less.
Kelsey never protested when any of these events happened, because she's come to expect less.
How do, or can I even, bring up this subject with him? I understand that Kelsey is older by almost 2 years, but does that make this okay?"
Another User Comments:
"My ex-husband very obviously favors our oldest (7F) over our youngest (4F).
I tell him flat out that the favoritism is obvious and call out the behavior (never within earshot of the kids) when I see it. My youngest is super combative with him and says all the time that he likes her sister better. She hates visitation with him and constantly asks when she can come home.
I point it out to him and tell him if he doesn't do something, he's going to permanently sever that relationship. The choice is up to him at that point. Long story short, you just gotta say hey – I noticed when you said/did X with your son, your daughter was watching and looked sad.
Have you ever thought about how she might perceive that? If I were her, it would make me feel like you favor him over me. Then point out that he might wanna watch out for that or she could get resentful." UrbanFyre
Another User Comments:
"I was Kelsey in this scenario, and I have a little brother with about the same age gap as your kids.
The adults always just assumed that, since I'm older, I was the one who was responsible for everything. The most egregious one that got me really upset (and I was probably 6 at the time) was when my little brother tripped on the stoop and fell. I was behind him and I didn't touch him, but my granduncle immediately started scolding me because he just assumed I must have pushed him.
The injustice of that! I didn't speak to him for a long time, like over 10 years. Now, I think they really were just projecting their own childhood. Maybe their older siblings did underhanded things to them. I really don't know, and I doubt they even remember how they treated me all those years ago.
The only thing you can probably tell your partner is that Kelsey will remember all this unfairness for years, and even if it doesn't affect his relationship with her now, it might as she gets older. P.S. I did eventually forgive my granduncle. He was a great cook and would send me care packages when I was at university, just because he decided I must miss home cooking.
Turns out he actually was a nice man, not the ogre I thought he was when I was a child." borborygmess
---
2. Can I Tell My Partner That I'm Uncomfortable With Him Having Close Relationships With His Exes?
QI
"My partner (26M) and I (23F) have been in a healthy relationship for the past 9 months. I have been in a lot of toxic relationships before, which is why I am able to tell my current partner has treated me with respect and love. He has good relationships with all of his exes.
They are still in touch. He is there for them when they need him. He also has female best friends who are very close to him, close to the point where they sleep in the same bed (I know they are not intimate). One of the girls often tells him 'I love you'. He says she is his best friend and they go out on lunches and outings from time to time.
I know for sure he is not being unfaithful to me, but I'm always scared about our future. His relationships with his exes and his female best friends are making me insecure. I can't stop thinking about it and it makes me sick. I can't ask him to stop talking to them because I know it makes me toxic.
Now I just act like I'm okay with everything. I once talked to him about my concerns and he said I have to trust him to make this work. Is this the best way to handle this?"
Another User Comments:
"Don't ask him to stop talking to them, but maybe ask them to tone it down a bit.
Explain your feelings to him. Say you want them to be friends but you also want him to respect your boundaries as his current partner. If he's as cool as you say, he shouldn't have too big a problem making sure you're all good." GarnicaGroovy
Another User Comments:
"There's a difference between being insecure and setting boundaries.
They may feel the same, but they are two completely different things. Set some boundaries with how much your partner spends time with his exes. Should he be able to talk to them? Yeah, nothing wrong with being friends. But sleeping in the same bed is disrespectful to your relationship." renacotor
---
1. I'm Struggling To Share My Past Grief With My New Partner, What Should I Do?
"I (30M) have been seeing my new partner, Andrea (29F), for a bit over 2 months. It's still early but so far our relationship has been good.
Before this relationship, I have ever only had one relationship, with Chiara. I started seeing Chiara when I was 16 and we were together for almost 9 years.
I'm not the kind of guy who believes in things like "True Love" or "every person has someone waiting for them" but Chiara was probably the closest thing to that. After I graduated college and started working, we decided to get married the next year but we unfortunately never had a chance. She passed away when I was 25 in a car accident.
I was absolutely crushed. It took me 2 years, a lot of therapy and the support of my family and friends to even be able to move on with my life, and seeing other people wasn't even an option until recently. Meeting Andrea changed that and, I don't know, something told me it was the right moment to move on.
Things have been fine so far; we get along quite well and, while it's early to say it in a more definitive way, we are comfortable with each other.
Something happened 2 days ago though: it was a normal day, I woke up, got ready, and got out to go to work. While walking, though, I passed near a shop and felt a familiar smell: it was the perfume Chiara used to use.
Things like this normally don't influence me but reminders of Chiara kept popping up throughout the whole day: her favorite song popped out on the radio, a colleague had the same nail polish she used to use. Things like these kept happening throughout the day and at some point, I was just sad and tired and wanted to go home.
I was supposed to meet with Andrea to go out for dinner but I didn't feel like going out so we decided to hang out at my house. We were chilling, watching some movies and I was starting to feel better. But then we started watching this movie and at some point, an actress said something about how no one is ever really gone and I basically fell apart.
I started crying uncontrollably. It took me minutes to compose myself. I apologized, she asked me what happened, I told her that I just had a bad day at work. She asked me if there was something she could do and I told her I just needed a good night of sleep.
I don't feel comfortable sharing the past with Andrea yet and I know what happened probably weirded her out.
I don't know what to do now."
Another User Comments:
"My guess is she's weirded out because she can feel that you're not being honest with her about why you started crying. Regardless of the reason, you're keeping something foundational about yourself and your past from the person you're in a relationship with.
The longer you wait to tell her about Chiara, the harder it's going to be. You don't have to go into a ton of detail, but I do think it's a good idea to sit her down and say, "I needed some time to process but I want to let you know why I broke down the other night." Tell her what you said here, that you spent a lot of time and did a lot of work to work through the grief.
Answer any questions she might have. If she's the right person for you, she'll understand that grief and trauma don't just go away. This is something that will affect you for the rest of your life but it doesn't mean you can't have a wonderful, fulfilling relationship with someone new.
It's possible that this will be too much for her but it's better to know that now, in my opinion. Give her the opportunity to support you while also respecting that this might bring up tough feelings for her as well. It's a complicated situation but she deserves to have a full understanding of that situation as she moves forward into a relationship with you.
Just like you deserve to honor your past relationship and subsequent grief in whatever way you need to." a_mayonegg
Another User Comments:
"Well if you don't tell her she's prob wondering what is going on. I'm sure she'll understand though. What a terrible thing to go through. Very sorry for your loss and I hope you find the happiness you deserve with your new love interest." superstar1991
Another User Comments:
"Now's the time to share it. You have a really good reason to have cried. But she doesn't know that. And she doesn't really know you. She's probably sat there with all sorts of scenarios running through her head, and in some of them, she is probably thinking you are a bit unstable.
Which, for most people, is a seeing red flag. You're also not demonstrating healthy, open communication either which again, for many people is a deal breaker. She probably knows with certainty that you didn't break down like that because you had a hard day at work. Or is thinking that if it was because of work, that you're very emotionally fragile and not someone to be relied on.
Basically, the truth is going to be way better for you than what she (and the girl's group chat) is going to be imagining. She may or may not be willing to go out with someone with a lot of complicated feelings that may never be resolved. But you're better off knowing that now." LemonDeathRay
---
In the vast world of relationships, we've journeyed through a myriad of complex situations - from dealing with infidelity, coping with mental health issues, to navigating gender fluidity. Life's intricacies may leave us puzzled, but remember, you're not alone in this journey. Upvote, downvote, and comment on your favorite stories by signing up for a Metaspoon account. Click Log In at the top right corner of this page to get started. Note: Some stories have been shortened and modified for our audiences.