People Want Us To Comment On Their "Am I The Jerk?" Stories
Unsplash
As children, we were taught how to be kind to people no matter the situation, but as we grow up, we realize not everyone deserves to be treated with unnegotiable kindness especially if they're the first ones to treat us like jerks. When we decide that we're in a situation where being kind is not the best choice, we'll find out that sometimes, being a jerk is the solution so other people won't stomp on our ego. Here are some stories from people who want to know if their harsh actions or words were justifiable in their situation. Read on and let us know who you think the real jerk is. AITJ = Am I the jerk? NTJ = Not the jerk WIBTJ = Would I be the jerk? YTJ = You're the jerk
24. AITJ For Not Wanting My Mother-In-Law In My Daughter's Performances?
Pexels
"My husband and I have a 13 year/old daughter. She plays piano and has participated in several plays in and outside of school. Now here's the thing, my husband invites his mom to every performance our daughter has. Not saying he shouldn't – BUT many times she'd put my daughter down and point out where she 'messed up' and what she needed to work on (Hello? she's not even an expert in this).
This happens every time! My daughter has picked up on these negative comments and her self-esteem kept getting low and by extension, her performance kept getting low as well. I told my husband his mom needs to either stop putting our daughter down or stop coming to her plays. He said his mom is the grandmother and should be included in these events as 'support.'
Our daughter had a performance this past Wednesday, I told my husband that his mom can sit this one out BUT he said it was too late because he sent her a link to the date and location of the event.
I sighed and said nothing.
His mom arrived like – 20 minutes later, sat next to him, and kept pulling him close while whispering in his ear. I just rolled my eyes, hard. Once the play was over and after we got a chance to see our daughter who looked nervous and shaking, mother-in-law looked at her and said 'let me just say that today's performance was disappointing.' My daughter was in shock and I was floored completely.
My daughter started crying and then rushed away. Mother-in-law then casually said, 'Oh I have to go now, I have an appointment with the salon for Chloe's (her other granddaughter) birthday party.'
I was fuming I told her what she said to my daughter was not okay and that she made her upset. She said something along the lines of 'just telling it how it is' and then left.
We went home and I lost it with my husband telling him his mom just keeps putting our daughter down and it's not right!!! He said I'm being overdramatic and what his mom's doing is just constructive criticism. I told him from now on he needs to stop inviting her to our daughter's performances. He said I was being ridiculous and that I shouldn't expect his mom to be excluded from her granddaughter's life like that.
We had a big argument and now my daughter isn't even interested in playing anymore, my husband said I was way out of line and shouldn't use our daughter in my fight with his mom. He also called me controlling and vicious.
AITJ?
ETA: My mother-in-law and I don't talk due to past disagreements.
Mother-in-law is 'uncomfortable' with the concept of playing piano, and thinks that my daughter is wasting time and getting distracted with zero benefits since she and my husband want her to become a doctor (my daughter doesn't wanna be a doctor but that's an argument for another time).
Mother-in-law thinks I'm wasting my husband's money because I enrolled my daughter in piano classes (have been since she was 9).
My husband told me he'll keep inviting his mom over and over and over again till I learn to stop using our daughter as a tool to fight his mom with (believe me, I'm not)."
Another User Comments:
"Remove your husband from receiving the Information on your daughter's activities.
He is the same as his mother. He doesn't see anything wrong because that was how he was raised, and I'm willing to bet her other granddaughter she was going to see is the daughter of your husband's golden child sibling.
Next time your husband does anything, I mean to put a dish in the sink, goes into the bathroom, gets out of the car, tell him each time he is doing it wrong and a disappointment.
But honestly, I would refuse to be in a marriage where my husband thinks nothing of how his daughter is treated. I would not want my daughter around that and at 13 your kid is able to voice who she wants to be around.
NTJ." McflyThrowaway01
Another User Comments:
"NTJ.
You need to empower your daughter to look at her father and tell him that she does not want to play or that she does not want to deal with grandma or have grandma anywhere near.
Next time grandma is coming over for a visit, tell your daughter she can go elsewhere and to be honest with her father about not wanting to be there.
The wake-up call your husband needs to hear is from her own lips in her own words and to understand that she is not going to get into trouble for it.
And get her into therapy to help undo the damage that has been done to her.
Getting a therapist to confirm the harm and to hear it from his own child may be a wake-up call.
And empower her to say NO loudly to visiting or spending time with grandma, that it is ok to not want to spend time, she will not get in trouble and have her back." JCWa50
Another User Comments:
"NTJ – idk what the situation is with you and your MIL and why you didn't tell her off a long time ago, but you need to call her up and do so immediately.
But first, sit down with your daughter or take her out for ice cream, or a nice walk, etc. and tell her how proud you are of her and how great she does at her performances and not to let what grandmother says stop her from doing what she loves, and you're so sorry she had to experience that from her own grandmother.
From now on, I would exclude husband AND grandma from performances, and make sure your daughter knows it.
Tell her to come to you ONLY about upcoming shows (if she still wants to do them), and remove your husband from the email list with the piano teacher, etc. Seriously, I wouldn't normally say to go behind his back like this, but your daughter deserves to be able to do what she enjoys knowing she will ONLY receive positive support and love. And you tried talking to your husband, and he's obviously not gonna have your daughter's back. What is wrong with these people?" apettey211
---
23. AITJ For Telling My Best Friend To Get Out Of My Birthday Party?
Pexels
"I (20F) have had a best friend (20F) since sophomore year of high school. We never had any problems until her partner broke up with her a few months ago (19M). After the breakup, I wanted to support my best friend while he was spreading lies and talking trash about her. They were broken up for about a month and after a literal week, he hooked up with another girl.
She was devastated and I comforted her. Three weeks after he hooked up with this girl, he reached out to my friend and asked for a second chance. This being her first love, I knew she would go back, and she did. I made it clear that I didn't approve but told her I would be supportive anyway, as long as he made her happy.
Now, this is where the real stuff starts.
I have always been an introverted person, and I don't have an easy time making new friends. She, however, is the total opposite. She has way more friends than me, which has never been an issue in the past. I decided for my birthday to have a few friends over for a cookout. After 3 of my other friends arrive, I have to run to the store to pick up more ice.
As I'm driving back, I see probably 20 people in my yard. I only invited four. I see my best friend laughing and holding her arm, previously, ex. My other friends are standing off to the side wondering who these people are. I ask my best friend, 'How many of these people did I actually know?' and she replied with, 'Honestly only him' as she pointed to her ex.
Very upset, I storm inside after I ask everyone to leave. She gets upset with me and says, 'You are so rude. You have never been there for me since after we got back together.' I ask 'When is your birthday? Cause last I checked mine with in May and yours is in November.' All while we are arguing, her now-partner is smiling. He hasn't liked me since I, quote 'didn't support or check on him after the breakup.' When I see this, I am LIVID.
I ask them both to leave and ever since she hasn't apologized for ruining my party. She has been talking trash about me, and everyone is taking her side. Am I the jerk?"
Another User Comments:
"NTJ. He will dump her and lie to her again. When that happens, don't be available. What she did was wrong and owes you an apology. 20 ppl with no approval is such a violation.
Talking trash about you, is, to me, unforgivable because that means whenever you have someone this is how you will treat me. This 'friendship' needs to be over." ObsecureAccount
Another User Comments:
"NTJ. I can just see her relationship ending badly for her and her coming back to you and trying to act like the whole situation was totally different than how it was and potentially blaming the ex for all of it.
They're both toxic jerks be glad you've got rid of them." LiveKangaroo8201
Another User Comments:
"NTJ. Your friend is setting herself up for heartbreak and couldn't accept what type of party YOU chose to have for YOUR birthday. Especially the fact that you didn't know any of them and it made the guests you did invite uncomfortable. Your friend and her sort-of partner are both mega jerks, he definitely wants to put a wedge between you two." ag9910
---
22. AITJ For Changing My Payment Method To My Sister?
Pexels
"I (27M) have received some financial help from my brother (36M) and SIL (38F). Around $2500. It was generous on their behalf and I am grateful.
At the same time, I and my SIL got a gig working online. It was an easy job and quite good money. We were paid per piecework but there was a limit on how much you could have done in one hour.
I'd generally finish in half an hour and then had to wait until the next hour to be able to pick up the next tasks even though I could see tasks pending to be done.
So I figured out we could use that extra time to work on another person's account if he or she was not working at that time to maximize profit as it was a limited-time job so it wouldn't last for long.
As we had different schedules at first it worked great. I'd do my work, then switch to my SILs account until the end of an hour and repeat. She would do the same.
At first, it worked just fine. We worked more or less the same so it evened out. I didn't think of it too much. When the job was finished, I did my math and after subtracting how much my SIL earned on my behalf from what I earned for her, I realized I worked way more.
To such an extent that she was more than $2,500 on plus.
We have not spoken of it before but since she gained what I owed her basically by my labor I told her that it looks like I paid my debt. She got furious and told me that it was not what we agreed to and I still need to pay her back what I borrowed.
We had a couple of family dramas with my SIL and finances in the past so for the sake of my relationship with my brother, her, and my nephews I sucked it up and paid them back later when I saved enough.
Now, I know we have not agreed on it earlier on, but in my opinion, it was fair to conclude that money can cover the debt if I worked so much more than SIL.
So, who is the jerk? Me, for suggesting to count what I earned on behalf of my SIL as repayment for the debt or my SIL for not accepting and making me repay her non the less?"
Another User Comments:
"YTJ. It's not for you to decide. You are breaking two agreements in one go: you agree with SIL to do the account switching thing, and then singlehandedly decide that since you brought in more money, you need to be compensated.
This was not part of your agreement. You could only make the extra coins because of SIL's account. Then you decide to not pay back your debt. (Good thing you did pay back in the end, but only because of the backlash).
You seem an untrustworthy party when it comes to finances. Would not do business with you." esdoubleyouprooster
Another User Comments:
"NTJ. If you earned her more money, and that was sufficient to cover the debt, it SHOULD wipe out said debt.
If it was you and I, I would consider the debt canceled. But she doesn't see it that way. I guess it's closer to a 'no jerks here' judgment, but SIL really is getting the best of both worlds so I will stick with NTJ." grckalck
Another User Comments:
"YTJ. When borrowing moolah, it is often understood that the funds would be paid back in the same way it was borrowed unless a different payment type was agreed upon.
You merely assume that your labor work was sufficient when you help your SIL with the online project. It is up to your SIL to determine if such a form of payment is sufficient for your loan to be forgiven. If you think you are in the right, just be prepared for the repercussions of losing your brother and SIL's support for a long time and maybe forever." LaoPower
Another User Comments:
"NTJ. Ask your SIL to be compensated in cash for the extra labor you did on her behalf, and turn around and pay off your debt with the same cash.
It sounds like she wants to get away with pocketing that additional money you made, while also cashing out on the moolah you owe her. Morally dubious at best on her part." salmonberrycreek
---
21. AIJT For Not Wanting To Give A Gift To A Baby I Don't Know About?
Pexels
"I started a part-time retail job in November and my coworkers are honestly amazing. Zero drama, great conversations, good work ethic, etc. I picked up a full-time job and kept the part-time one just for the vibes and company.
However, the store manager has been incredibly negligent and low-key discriminatory towards me.
My country has many languages but I am monolingual and only work in English places. Despite the company's English-only rule, staff meetings and daily conversations were conducted in languages I could not understand.
I repeatedly had to ask for translations and she pushed back, first apologizing and praising me in my performance review but stressing how I'm not adapting to the store's dynamic. She admitted to having a problem with the questions I would ask her but acknowledged I hadn't received proper training due to starting in the festive season and being slotted in. She even said she often went home and felt annoyed by the things I asked her, as I 'don't know how to just accept the way the business works.' I found myself being tasked with cleaning and unfavorable duties more often than others, so much so that other employees would actively request them instead to give me a break (great team, folks).
Recently the deputy manager asked for everyone to chip in for a crib the manager has already selected – which would basically be a day and a half worth of wages for each of us.
Honestly, I didn't even know the manager was pregnant, she's overweight and told me she was going on leave but used intentionally vague wording so I didn't piece it together. Imo, if we're not 'acquainted' enough for you to disclose something private, you can't inadvertently request I finance something I know nothing about.
The deputy is now giving me grief, saying it's already been selected and now everyone else will have to pay more. It's coming off like I'm being hostile to a beloved pregnant woman. AITJ?"
Another User Comments:
"NTJ. Places gotta stop pressuring employees to buy gifts for their superior who makes much more than them. And a day and a half! Let's say you get paid I'll say $9 an hour.
You work retail shifts so I'll guess a 5-hour shift. That's $45 for one day's wage plus's and an extra $22.50 for the half-day, which equals just south of $70! God no! I would contact HR. And really if everyone chips in $70 and there are let's say 10 employees, that's $700 (rough estimations here). What kind of crib is she getting? Does it change diapers for her? This is a ridiculous & unprofessional situation." Holmes221bBSt
Another User Comments:
"Everyone sucks here.
This is a really tough one. It's not as black and white as one would hope…
The manager is a jerk for choosing such an expensive crib, there's no question about that. But she is not required to tell you about her personal life (including pregnancy). That's a personal choice. She may have also assumed through the gossip tree that one of your co-workers had already told you.
Now you have already stated you basically love this job. You even kept it after also taking on a full-time job because of the dynamics. If you do not contribute to this gift you have to be expecting everything to change. As the deputy manager explained, everyone else at the office will have to pick up your portion of the gift. This is a jerk move that will really screw over your co-workers who have helped you out in the past.
When they find out why they had to pay more for a gift because of you (and they will) don't expect them to do any favors for you. They will probably start to view you as cheap and think that you're not willing to put in your share (work or otherwise).
With this said, no, you are not required to contribute if you don't want to. However, if you want to continue to work there with the vibe you love and have been experiencing, this is not the hill I would choose to die on." Affectionate-Item818
Another User Comments:
"NTJ.
Tell them the truth. The manager is great to them but treats you like garbage. Include the tasks she gives you as examples. Say sorry if they have to pay more but you never agreed to pay that much in the first place and they can and should pick something cheaper. Shoot, a convertible crib that can be used from newborn until at least 5-6 years old at Walmart will only run you about 120 bucks. Buying expensive cribs is a waste of money anyway, there is nothing better about them except the quality of wood, which babies care so, so much about." Corduroycat1
---
20. AITJ For Changing Plans Because Of A Concert?
Pexels
"I have a close friend, who, about two years ago, moved two states over and we visit each other frequently. Last time I flew, a mutual friend had, and my sister and I stayed for a week and we decided to do it again for summer. My friend has class until early June so I had made plans for the day she gets off –  we would fly there and stay around two weeks.
We still have quite a bit of time so neither I nor the friend that came with us last time had bought plane tickets yet for the trip.
Last night. however, one of my favorite bands released tour dates and was touring in the state between me and my friend's state and I decided I wanted to go see them. The day they come was the exact date we were planning to fly out of state.
I was only planning on buying myself and my sister a ticket and because it's only a 2-hour drive from where my friend lives from the concert venue I was going to skip the plan altogether and just drive there myself.
When I told my friend this, she was extremely upset asking me why I had to go to this concert and that she didn't want to fly on a plane by herself and I was 'screwing her over.' I know it was last minute and even offered her that if she wants to go to the concert as well we could all go and still make it there the day we planned however she didn't want to go to the concert and is upset with me for changing the plans.
I didn't think it was a big deal because we haven't even bought the tickets but now she's telling our friend that I'm choosing a concert over spending time with her. AITJ for changing plans??"
Another User Comments:
"NTJ, you socializing and going to a concert on the day that you had temporarily planned to travel with someone is not you choosing one or the other. These are arrangements that are flexible.
Your friend knows you as a social being so you being a social being and going to a concert doesn't mean that you're ditching a friendship. Whether your friend is comfortable traveling by themselves or not is their decision and behavior.
Take a breath. Have a calm and clear talk with your friend. If you want to support them, make sure to travel together, that's your decision.
They might have to adjust when they go due to your schedule. Having to adjust schedules is completely normal and as you get older this will be more commonplace. Wishing you open communication and your friendships and an amazing time at the concert." boiledpenny
Another User Comments:
"NTJ, your friend will be fine on their own for what sounds like a super short flight. It's not like you edged them out of the entire trip, and it's their choice not to rearrange plans to make the concert with you." Butsrslythough
Another User Comments:
"NTJ, you didn't book the flight yet and your original plans are still on, you just changed the way you're getting there due to the concert which is reasonable as it's rare for your favorite acts to come around and it's silly to expect you to skip it just to spare someone else's feelings. The important thing is that you didn't abort the original plan to see the other friend all that changed is the travel itinerary. Not a big deal at all." BadvicePodcast
---
19. AITJ For Not Wanting To Do Anything With My Grandparents?
Pexels
"I am 16F and deeply care about animals and have a dog, guinea pigs, and multiple well-taken care of fish tanks.
My grandparents have also never liked me since they're homophobic and hate autistic people and I am gay and autistic.
My grandparents have many pets and don't care about them at all, they have a parrot, a fish tank, chickens, and a puppy that they constantly yell at and complain about.
Also, keep in mind one of the chickens was old and was wheezing I had told him this months ago but he ignored me.
So I used to go over there for a few hours to take care of the animals a couple of days a week. One day, while I was feeding the chickens and cleaning the coop I realized one of them had fleas ALL OVER HER including her eyes.
I told my grandpa about this because he's the main one the takes care of them and he said I'm wrong and must be seeing things. I tried my best to show him it was so bad that they were crawling on my shirt but he denied it and said it must just be dirt. I asked him if he'd think about getting a sand or dust bath to put in the coop (since they prevent and get rid of fleas) But he said no because his chickens would never get fleas.
So this is the part that I think I messed up on. I decided to just use diatomaceous earth on them anyway since he clearly was just going to leave them in that state if I didn't do anything. I then told him after that I had given them I dust bath and cleaned the coop to 'prevent' the fleas anyways.
About four weeks later, his chicken who was old and wheezing passed away.
He then started telling my family that I had killed his chicken from the flea bath. He made me sound like a monster to my whole extended family. The ones who know me well know this isn't true, but there are some who actually believe this.
I feel so humiliated and I feel terrible that I've stopped taking care of the other animals because I don't want to be accused of this again.
Am i the jerk for not minding my own business? And should I go back and continue with the others or just leave them?"
Another User Comments:
"NTJ, could you get your parents involved in checking the animals so that they can see how bad things are. Perhaps video the fleas and mites, the poor condition animals as evidence of the neglect so that you can show this family.
Normally I would suggest reporting conditions to the authorities but I think you could be blamed for this. The adults in your family need to step up.
Do your best for these poor animals
NTJ." Hot_Success_7986
Another User Comments:
"NTJ… I think maybe it's time for a little break. Distance yourself from your grandparents for a little bit. Let things settle down. Communicate with your parents about how this situation has upset you as you would certainly never hurt an animal in your care.
Make sure to mention what you noticed about the chicken and why you did what you did. Keep doing a great job caring for your pets. That will hopefully help show your heart and true intentions for animals." MongooseLoud
Another User Comments:
"You are NTJ for not minding your own business. Please do not feel bad about yourself when you are the one who is concerned about the animals.
I suggest you keep your distance away from your grandparents for now but if you are very worried about the welfare of the animals under their care, do not hesitate to call the local animal welfare group or get in touch with a vet. I worry the animals will fall ill or worse if they carry on not caring for them.
Talk to your parents or a trusted adult like a teacher, a relative, or a friend's parent. Do not bear with this alone." KangarooOk2190
---
18. AITJ For Not Wanting To See My Significant Other's Best Friend?
Pexels
"My partner (30m) and I (30f) have been together 2.5 years, we love each other so much and have progressed our relationship very quickly! Within this time we have bought a house, and had a (planned for) baby (10 months old) the problem here is my partner's best friend (30f), who will be referred to as S from now on. They have been best friends since they were 12 or 13.
My partner had an abusive ex who managed to manipulate the situation for them to fall out and not speak for roughly 2 years but other than that, they've been inseparable! I really got on with her until I had my baby. Now on to my problem and the reason I'm here! Since having my baby, it's been nonstop parenting advice from S but not the standard off-hand comments but the type where she's basically calling me a bad mum! It started small at first, just little comments that every first-time mum experiences, however, now it's every time we hang out but they've turned from comments to full-on lectures!
I need to sleep train, and let him stay out overnight, she even came up with a plan for her to have him once a week and increase the time every week so I get used to not being with him! Honestly, I've come home crying a few times now due to her advice! She won't listen when I say that I'm happy parenting my way! My partner does agree she's judgemental but says she's wrong and the proof will be in the pudding once he's older, however, he thinks I'm being too over-sensitive and I should just ignore her.
I've told him I get she's his best friend but I need time away from her as I'm so upset and angry but he can spend as much time with her as he pleases but said for at least a few weeks, I don't want to see her! So am I the jerk for needing space and am I too over-sensitive or am I justified in feeling hurt and needing to create space from her?"
Another User Comments:
"You are NTJ and not overreacting at all! I think on your partner's end, this is more of a sensitive situation bc of what happened in his last relationship.
She's completely overstepping and it's weird that she's trying to insert herself so much in your baby's life.
If I were you, I would start cutting off her every time she tries to give unwarranted advice and say thanks but I didn't ask you and if I have any questions, I still won't ask you.
How many kids does she have that she thinks she's a know-it-all about how to raise them?
I also think your partner needs to tell her to back off as well bc this is making you uncomfortable and you and he are in the relationship, not the 3 of you." anonmalon12
Another User Comments:
"NTJ.
Set a boundary and give a consequence for breaking it. Ex: if you give me unsolicited parenting advice, then we can no longer spend time together. Then hold the boundary (this is often the hardest part). Let your partner know that this is between you and her. He can see her but you don't have to, especially if she is not respecting your limits.
However, you'd appreciate his support.
Also as someone who researches developmental psychology, her advice is not in line with current scientific studies on healthy parent-child dyads and attachments. No matter what, it's perfectly reasonable for you to say 'enough is enough'—he is not her baby, he is yours." Learnedloaf
Another User Comments:
"NTJ.
You are not overreacting at all. Your partner needs to tell her that she is out of line and he will be seeing her away from the house for a while as he doesn't trust her to treat you respectfully. It feels almost like she wants to take your place and it's very odd." Knittingfairy09113
---
17. AITJ For Cutting Off Ties With My Teacher And Friend?
Pexels
"I started attending acting lessons a few years ago. We were a group but since 2020 they've been private lessons. The teacher (let's call him Charles) and I became very good friends until two months ago.
He's been a very good teacher and friend and has helped me through some hard times. But in the past year, he started acting very differently towards me. He'd suddenly stop answering my texts and calls, and it would take him weeks to finally do it, and of course, there were no lessons during those weeks (lessons that were already paid, and I never got that money back) But, he only did it to me.
He never did it to his other students.
After the second time, I had a long talk with him. I asked him if he was alright if there was something going on and if he needed help. After he told me there wasn't, I told him that it couldn't keep happening, that I was hurt at being ignored and treated differently. He told me I was overreacting, but it seemed that we reached an understanding.
However, two months ago, it happened again. I tried to reach out, call, text, and still nothing. Honestly, I was just tired of being ignored while he kept his classes with his other students. I waited three weeks, and I eventually blocked him from everything, because obviously, that conversation did nothing. A couple of weeks later, he sent me a very angry email (forgot to block that) calling me a bad friend and blaming me for everything.
I told him actions have consequences and that I was tired of always going behind him, practically begging him. It was a really hard choice, I considered him a good friend and I feel bad for doing it, but I was just so tired of that situation.
Yesterday I met with an old classmate and I told him everything. He called me a jerk for doing this and called me ungrateful because 'he does a lot for us' and 'you know how he is.' So, AITJ for finally having enough and blocking him?"
Another User Comments:
"NTJ – But he is. Especially that you paid for lessons which didn't happen. He did owe you some explanation and your feelings were valid. So no, you are definitely NTJ." MoniHaavi
Another User Comments:
"That person can be your teacher or your friend, but not both. These are very different roles. Their fault. NTJ." Realistic-Nebula5961
---
16. AITJ For Not Telling The Babysitter About The Cameras In The House?
Pexels
"We've had the same sitter for four years and trust him like family. If we didn't trust him 110% then we wouldn't let him watch our kids. My wife and I put in-house cameras for no other reason except for security. It's the standard these days.
The other day, my wife made a comment about how quickly our sons and sitter cleaned up the living room after trashing it during a play fight session.
Our sitter was weirded out how she knew about it but figured out there was a camera in the living room and throughout the house
He was pretty angry not that there were cameras but we didn't tell him. He said he doesn't feel like we trust him and is working with someone watching over his shoulder. AITJ?"
Another User Comments:
"NTJ. Children are at the complete mercy of the adults in their lives, and I believe anyone who looks after a child for me should not be afraid to have cameras on.
They need to understand what is at stake. It's for their protection as well. Not just in this situation which you said was for different reasons." AffectionateMine2220
Another User Comments:
"YTJ, we do things when we think we are alone which are not nefarious but are private. I might adjust my clothing or adjust my bra under my shirt or not bother pulling my pants up while digging under the couch because I live alone and no one will see my butt crack.
But you didn't do them the courtesy of letting them know – hey, we can see you. That's discourteous." Nyankh
Another User Comments:
"People are saying NTJ but this is a GROWN UP IN A HOME WITH SOMEONE'S CHILD. Yes in today's world there is no such thing as being too precautious regarding your family or home. I'm sure most people are under the assumption that other places of employment have security cameras as well but is that usually a question we as workers stress or ask about? Probably not. Does the babysitter feel not trusted? Probably so but there's no violation of privacy when it's not their home taking care of someone else's child. Unless there's a camera in the restroom to see his personal private business taking place then no, his privacy isn't being invaded. NTJ." Wild_Candle9522
---
15. AITJ For Walking Out During An Argument?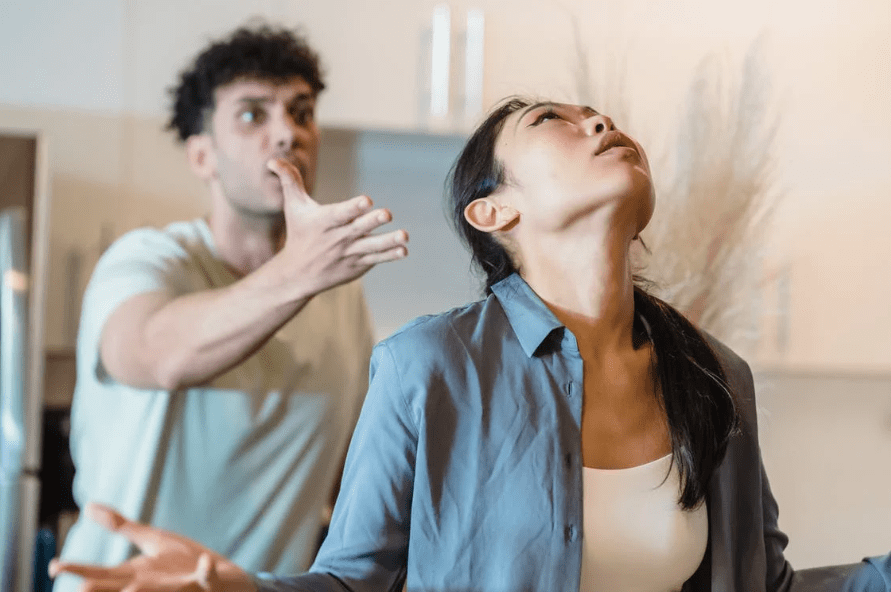 Pexels
"My (27F) partner (30M) were having dinner and I could tell he wasn't feeling himself. He was feeling very irritable and I was PMSing. He snapped at one of his roomies about spilling this drink that he made while we were eating together (his roomie was looking through the fridge and accidentally dropped a drink he made), and he later started snapping at me… telling me that I'm just a ball of stressful energy and he's sick of me.
I've been very stressed at work working long hours and he is currently unemployed… so lately I've been complaining a lot about work and usually, he's very engaged in convos, but when he snapped at me, he started going on about how he is sick of me talking about work and that I've been annoying him for the past month or so about it (ever since I started working long hours).
He also said he's sick of my PMS symptoms… and is over dealing with me during this time of the month… I felt very hurt by that so I just packed all my stuff quietly and walked out. Now I feel terrible about it… AITJ here?
(We don't live together, I packed my stuff to go to my own home.)"
Another User Comments:
"NTJ, your, hopefully soon-to-be ex-partner was unable to control his emotions, rude, demanding, cruel, and either a fool if he does not realize something children grasp-which is that if you are terrible to people they don't want to spend the time you, or so self-obsessed and up himself that he genuinely believes that he is such fabulous company that it's worth tolerating abuse and giving up precious free time for the honor of being able to gaze upon him while believing you to be nothing compared to him.
You deserve better and your friends/loved ones/etc deserve to know you are safe. Which you are not if you are with him. No one should have had their self-esteem mutilated to the point of questioning if they are bad for leaving deeply uncomfortable situations in which they are being insulted. Please take care of yourself." HannahAnthonia
Another User Comments:
"NTJ and stop feeling bad for HIS behavior. You did exactly as you were supposed to and until he apologizes I would not go back.
He may be feeling insecure and moody (jealous too) but he doesn't have the right to snap off and be a jerk. He needs to grow up and figure out how to handle his emotions – none of that falls on your shoulders!" TisThee_Reason
Another User Comments:
"NTJ… of course leaving was the right thing. Neither of you was in an emotional place to be having a conversation at that moment. Best to re-engage when you both feel better. But also it seems like he might not be so happy in the relationship. Don't let him be a jerk to you. He either treats you respectfully and lovingly or you are out." nancylyn
---
14. WIBTJ For Giving My Opinion About My Sister's Wedding?
Pexels
"I (30sF) have a sister (20sF) who is due to get married soon. All her life she has manipulated the people around her by playing the victim in order to gain sympathy. We were never rich growing up and she has always resented that and is marrying into a family who is richer, I believe she has lied to them that her own family are deadbeats and do not care about her in order to gain their sympathies.
My sister and I live very different lifestyles. Although we earn roughly the same. She is obsessed with designer belongings, socializing in higher-priced establishments, rents a property in a posh area, and has poor financial management skills putting her into debt. I own my own house in a nice although far from posh area, live comfortably and am debt-free. When she got engaged, she asked me to be her bridesmaid.
This was over 3 years ago.
At first, she would send me pics of bridesmaid dresses and ask for my opinions and involve me that way although I was never invited to the engagement dinner, hen party or anything that meant meeting her friends and his family. Just over a year ago, she started to cut down contact. She would ignore messages when I asked for an official invite.
She said she had sent one but it never came and she never replied to my request for a replacement. She hasn't asked for my dress size and hasn't seen me in person since Xmas 2019. She has repeatedly canceled plans to meet up with me or made excuses.
Any info about the wedding I've had to ask her for. Last year she never even wished me a happy birthday.
I get the impression she doesn't want me to attend the wedding at all. Mainly so she can keep playing the deadbeat family card to her future in-laws. Part of me wants to call her out on her behavior but the other part doesn't want to give her the opportunity to twist the situation and make me out to be the jerk. I do wonder would she officially uninvite me to the wedding if it got closer to the day and I still acted like I was going.
WIBTJ if I confronted her?"
Another User Comments:
"NTJ. But don't bother. Go no contact. If you really want to dispel the rumors about you all being deadbeats, I'd send the largest possible cash gift you can afford with a note that says that even though we weren't invited we still felt it was important to show that your family still supports you." AgnarCrackenhammer
Another User Comments:
"I'd just go 'no contact' with her.
She has issues and there's no point in being involved in her drama unless that's what you want? Just plan on not being in the wedding or going 'no contact'. YWBTJ if you bring it up because you're giving her the opportunity to play the victim." mizfit0416
Another User Comments:
"NTJ – I say don't just go 'no contact' and don't just confront her – send it out to his family as well. Make it readily apparent that she's treating you like garbage and then go 'no contact.' Nothing like some public embarrassment to go along with the fun." Lurkingentropy
---
13. AITJ For Getting Upset At My Fiancé About Our Living Situation?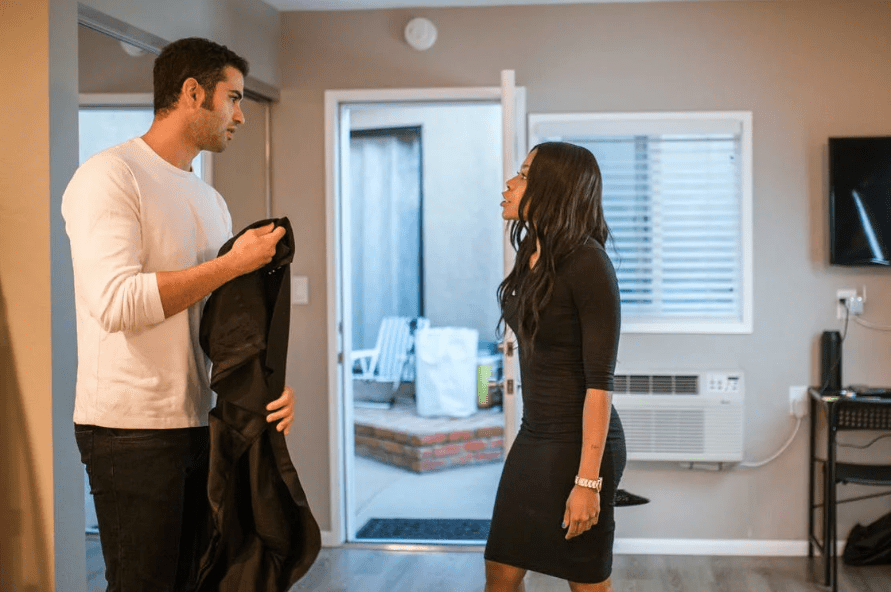 Pexels
"I've been living with my fiancé for a couple of months now. We would go on week-long trips together before that time so I had an idea of what it would be like living with him. However, my idea was far off from reality. He moved into my apartment. We also have been saving up for a car for him so we've been sharing my car since our schedules line up pretty well.
With all of this, he has made a mess of everything. My apartment has his stuff all over and it never gets put away. When he does clean a bit, he only halfway cleans it. For example, he'll make himself lunch and put his dishes in the dishwasher but won't rinse out the sink or wipe down the counters. My car is a mess with his water bottles everywhere and he's put so many extra miles on it as he is a delivery driver.
Everything I own, even my special memory foam pillow, has become his or is a mess. If I say anything to him, he throws a fit and says that he'll just move out or get his own car if it's such a big deal. That's not what I want. I just want some appreciation, a few of my own things, and maybe some help with the household chores.
I have OCD as well which makes this all ten times harder. I've told him this but he says he doesn't understand. Between grad school and my job, I don't have time to constantly be cleaning up after him. And I feel like nothing I own is mine anymore. AITJ for getting upset with him?"
Another User Comments:
"NTJ. Threatening to move out is extreme. He refuses to clean up properly and leaves a mess everywhere…
he has some issues which sound like he needs to sort out… preferably on his own seeing as he refuses to even talk about it without going to extremes. You need to tell him he either changes his ways or moves out. Seriously, do not neglect your needs or boundaries just because you are engaged… this issue will extend into every aspect of your living and being in a relationship together if not dealt with.
If you cannot talk and communicate about things, it's going to be rough." pelorizado83
Another User Comments:
"NTJ, but 'If I say anything to him, he throws a fit and says that he'll just move out or get his own car if it's such a big deal.' TAKE HIM UP ON IT.
Never frame contributions to household upkeep as 'help.' He's an adult living in your apartment–he can keep it clean, not trash your car and respect your stuff, or he can live elsewhere.
He 'doesn't understand?' He just doesn't want to, and you should kick him out and let him make a sty of his own place instead of torturing you and being willful, weaponized incompetent about it." Sea-Mud5386
Another User Comments:
"Now that you know that both of you have different lifestyles, I would kick him out. He can not claim everything you own is his. Living with a sloppy person when you have OCD sounds like a nightmare.
There will only be big messes and conflicts over not cleaning. There are a lot of red flags. He should try to understand what OCD means. Do not marry him if he does not try to clean up better. He needs to respect your needs and boundaries… It does not sound like he is treating you well. Take care of yourself. It will only get worse if you marry this guy. He may be using you…" Apprehensive-Jelly15
---
12. AITJ For Disagreeing With My Mom About Her Bathroom Door Rule?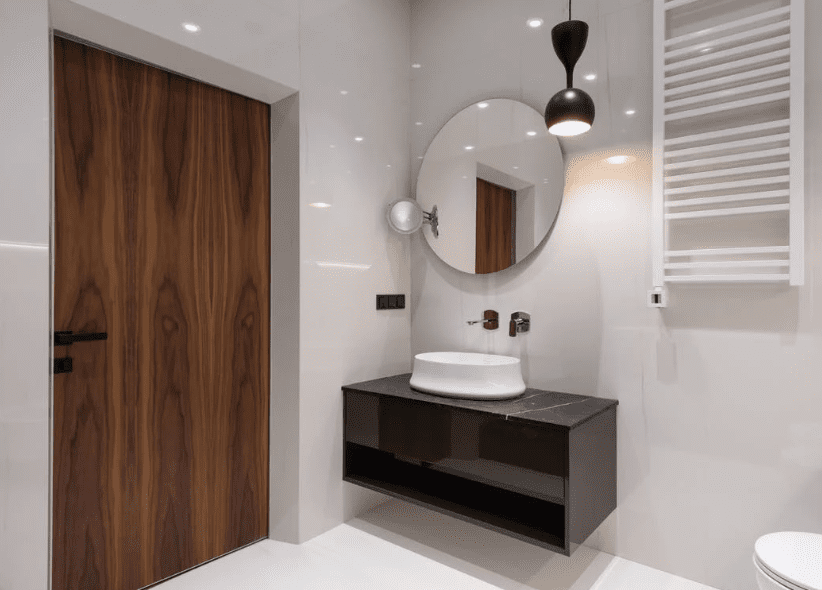 Pexels
"I (17f) live with my mom (44f) and my stepdad (37m) and we all share one bathroom. My mom and I constantly get into fights about locking the bathroom door when using it, eg. when showering.
I always lock the bathroom door when I am using it, and there have been multiple incidents where if the door wasn't locked, one of my parents would've walked in on me.
My mom, however, always argues that if the door got jammed and there was a fire, I wouldn't be able to get out.
I understand her concern for my safety, however, I am not comfortable leaving the door unlocked for anyone to walk in on me whilst I am, for example, showering. This has happened a couple of times before when my mom has walked in on me whilst I'm showering and using the toilet.
As I've grown older, I became more and more unwilling to have anyone and everyone walk in on me whilst showering.
So AITJ for picking arguments with my mom about it? I continue to lock the door when I'm using the bathroom, which starts the fights, but I would rather fight with her than her walk in on me (knowingly) whilst I'm showering.
Edit – I usually take around 30 minutes in the shower, and I ask everyone if they need anything before I go in.
And the bathroom door hasn't jammed once in my life."
Another User Comments:
"NTJ, your mom is super weird, and her 'what if there was a fire' excuse is frankly bizarre. Does your bathroom door jam often? If not, why does she think it'll magically get stuck on the one time it's an emergency that you need to get out quickly? The weak excuse is weak, mom needs to try harder to come up with a believable reaction why she needs unlimited access to you while you don't have clothes.
You're allowed to have privacy, OP, and provided you're not monopolizing the bathroom for an unreasonably long amount of time, mom can just cross her legs and wait until you're done and dressed. I live with my disabled adult son and before either of us showers, we ask each other 'hey, do you need to use the bathroom before I get in the shower?' Such a simple solution, I suggest you try it so they can't say you're denying them access to the only toilet in the house for hours (you're not, right?) and they don't have to do the pee-pee dance outside the door until you're done.
But seriously, you're a teenager, this is when you're figuring out your boundaries and what you're comfortable with concerning your body. She could be supporting you, not yelling at you because she can't barge in on you whenever she wants. Mom needs boundaries like yesterday!" iopele
Another User Comments:
"NTJ – You're a teenager and you have a male living in your house that isn't even a biological relative.
And to be frank, even a biological relative seeing you exposed at this age is seriously inappropriate – accidental or not.
Your mother says her reason is 'in case of fire' but she is actually using the bathroom when you're in there so this clearly isn't her only reason. It sounds like she just wants access to it for her own convenience.
You expect a very basic level of privacy.
As long as you are not hogging the bathroom for hours at a time then there is no reason why you should not be allowed to lock the door. The 'fire safety' reason is just too far-fetched.
You should possibly agree to a time slot/time limit for the bathroom but you should absolutely be able to lock the door while using it." LunaLouGB
Another User Comments:
"NTJ, you have a complete and total right to privacy and to feel comfortable when you are exposed in the bathroom! My child asked me for that at 10 or 11 years old! And I totally understood! At 7/8 it's understandable but you are 17!! I mean really! Come on!
Keep reiterating your point that you do not want ppl barging in on you while you shower.
My advice would be to have that conversation during a calm moment with mom. Not in the aftermath of her yelling about the door.
Tell mom you'd like to talk to her about something serious that makes you very very uncomfortable. Calmly but firmly let her know that you give everyone a chance to go in and use the bathroom before you shower, that you expect and need total privacy as you are not 5 anymore! You will need about 30 minutes to complete your showers.
You will likely not get stuck during a fire bc other people are home and can break down the door and open windows. If she refuses at that point I'd suggest going to the school counselor about how uncomfortable and uncompromising your parents are being about your right to privacy. You deserve that and there should be NO ARGUMENT about it. Good luck, if all else fails show her these responses!" TisThee_Reason
---
11. AITJ For Being Mad When My Ex Tried To Give My Gifts Back?
Pexels
"My partner (18) and I (18) were together for about half a year. During this time we exchanged gifts on holidays, as couples should. More specifically, on Valentine's Day, I made him this box that had pictures in it and a stick on the background paper, with a few other things inside. To say the least, I spend a good 3-4 hours on it. It may not have looked that good, but the effort was there, as opposed to his Kendra Scott necklace, which I greatly appreciated, and wore almost every day since he gave it to me.
This post isn't about gift competition though.
We ended up breaking things off eventually, due to other reasons which aren't relevant to this post, but just to give some background, it was, for the most part, my fault. We agreed (he kind of forced it on me and showed up unannounced) to see each other for the last time and give each other our things back. He mentioned something about the Valentine's day gift I had made but insisted he does whatever he wants with it, and not give it back to me, since it was a gift.
Mind you, he also told me he wanted the necklace he gave me back. I thought this was a weird and generally rude request considering that it was given to me as a gift, but I agreed and showed up with all of his sweatshirts, and clothes I had borrowed along with the necklace. We ended up talking for a couple of hours at his place, and the final decision was still to break things off.
After those few hours, he drove me home and handed me my things. He gave me the jacket I had left, some jewelry I had left, and some other things (one of the rings he gave me wasn't even mine, yikes). He then gets out, opens his trunk, and pulls out the box I told him not to give to me. I really thought we were going to be mature about this breakup, but what's happening.
I blew up on him and asked why he would even do that. It really felt like a messed-up gesture, especially after I told him not to, and I gave him his necklace back without trouble. I haven't spoken to him since, and I surely didn't take that box with me.
Edit: People are asking for the initial reason for the breakup. We broke up because my partner says that he doesn't think he can be in a relationship at moment and that he needs to 'work on himself' and I felt like it was my fault and that I might've caused him to feel that way somehow, but there's no way of really knowing."
Another User Comments:
"Everyone sucks here.
I don't entirely know why you're surprised that a dude who insists that everything he gave you stops being your property when you two break up. He doesn't want to hang on to anything you gave him, either. If anything, I think it'd be worse if he weren't applying the same principle across the board to everything. If you really wanted to be mature about it, you could've just accepted he didn't want it, taken it, and disposed of it yourself instead of freaking out.
But given that it also wouldn't have been wrong for you to refuse to exchange anything explicitly labeled a gift, including the necklace, I think it's probably best to just move on and put the whole mess behind you." mm172
Another User Comments:
"NTJ based on the info in the story. If you told him in no uncertain terms that you did not want it back, that he could keep it, throw it out, burn it, etc.
but you didn't want it, then he was purposefully being hurtful.
He is also the jerk because while he has every right to ask for things you borrowed or things he left at this house, he cannot legally demand back gifts. Those are yours. It sounds like he demanded, not asked.
Some may disagree about the second point. For example, it is common to return an engagement ring if the engagement is terminated.
Depending on the context, it may be legally mandated or culturally mandated. However, I have a hard time viewing a necklace as anything but yours. Also, what is he going to do? Give it to his next partner? Ew." Suitable-Biscotti
Another User Comments:
"Everyone sucks here, but YTJ for 'blowing up.' The correct response would have been 'I don't want that back but I do understand if you need to just throw it away.' You probably don't want to hear this but it would seem that you and he are not on the same page about this breakup.
His behavior indicates that this is permanent and he wants this exchange of all the tokens you gave each other as a means to make the split as final as possible. He doesn't want this gift around because it'll only remind him of you and he doesn't want that. You still seem to think this is a mere break you're taking so he can 'work on himself.' At any rate, you shouldn't have yelled at him about it. Once someone's made their decision we have to respect that. Good luck." DplusLplusKplusM
---
10. AITJ For Being Angry At My Mom For Ignoring My Health Problem?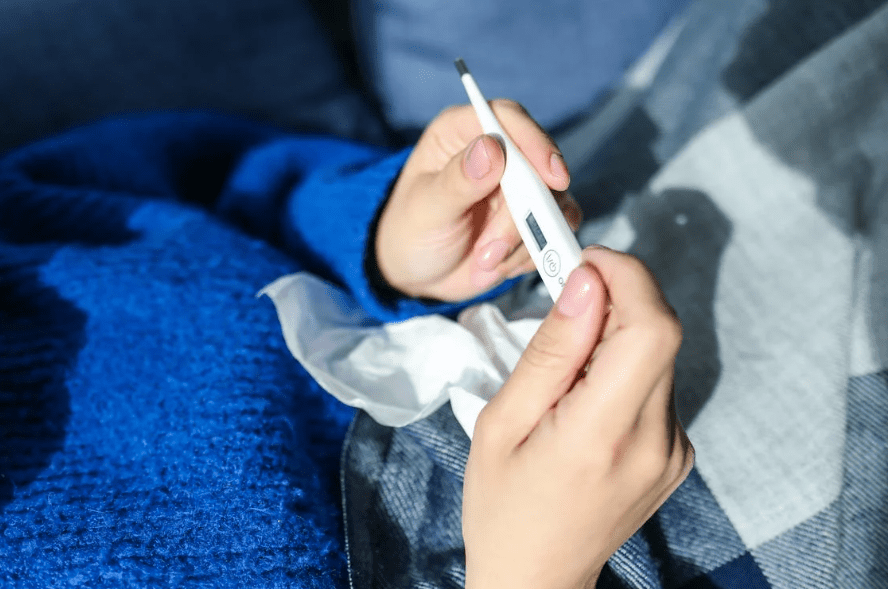 Pexels
"My (NB 18) mom (F 57) has always assumed I'm a hypochondriac (a person who is abnormally anxious about their health). Approximately 5 years ago, I got a repetitive strain injury in my dominant hand from drawing too often. At the time, my mom ignored me and refused to let me brace it or get treatment for a few months because she thought I was faking it for attention.
Now, after years of constant treatment and weekly doctor's appointments, three surgeons have confirmed that I will not regain the ability to draw. I'm now in rehab so I can still function but art, my favorite hobby, is impossible and the grief has been horrible. Even after my doctors told me (and my mom) this she still refuses to acknowledge my health. She tells me that I'm exaggerating it and it's not that bad.
She tells me that I'm giving up art because I'm a quitter and not because of a permanent disability. On every form for school she fills out (which she has to as my primary source of funding) she writes it as 'temporary disability'.
Where I might be the jerk is that I almost entirely blame her for my physical state. I love her but I also resent her and blame her for ruining my life and taking away my main passion in life (again, art).
My reasoning is that a few doctors told me if they treated me earlier I may have made a full recovery and my mom literally refused to take me to a doctor for months after it started.
Edit: to give both sides of the story, I definitely caused my repetitive strain injury through drawing too much, hence why I may be the jerk for blaming my mom.
She doesn't know I blame her but my friends do so we all act a little distant with her."
Another User Comments:
"NTJ. Your mother should have listened to you. I put off going to the doctor because so many people went out of their way to tell me that I was exaggerating that I convinced myself of it too. I resent and blame them so much for that.
I used to write as a hobby and I now no longer can. I understand that grief intimately. I'm so very sorry you lost your ability to draw." disaGIGGLEbilities
Another User Comments:
"Everyone sucks here. Sorry, this happened but you both have responsibility for this. Your mom for not taking you earlier. You for blaming her still. You said 'My reasoning is that a few doctors told me if they treated earlier I may have made a full recovery and my mom literally refused to take me to a doctor for months after it started'.
The most important word in that sentence is MAY make a full recovery.
There is no guarantee that you would have made a full recovery, according to a 'few' doctors they said MAY. The second most important is that you said 'for months after it started'. If this happened when u were 13, she probably thought the pains were 'growing pains' and would resolve in a few months without treatment.
But she did take you several months after you initially mentioned it. You also could have stopped using it so much it was hurting so much to give it time to heal.
Now that things are where they are it doesn't do you or your mother any good to continue with the blame. Even if she had taken you when you wanted, there is no guarantee it would've been fixed, the doctors said MAY.
So your mother hasn't 'ruined' your life. Even if you had the surgery and it corrected the problem, there are no guarantees that your art would transition to a career, or even if you made it a career, there is no guarantee you would've been a phenomenal success.
Sometimes bad things happen and it causes a different path that may be better in the long run. Maybe you have another talent that is greater than your art talent that is meant to be your career.
But placing blame and feeling resentment isn't helping you move forward. That is all you can do now is look at other options. Please don't fall into the trap of the 'would be' rich/famous if only they hadn't torn their ham string or whatever in their junior or senior year of HS. Sometimes people become bitter and their peak in life was HS and they live those years in their minds for the rest of their lives, for what could have been, what should have been.
Just try to move forward with an open mind and heart and I feel certain that in a few years will be in a good place and excited for your future." Gladtobealive2020
Another User Comments:
"NTJ. Your mother didn't take the health of her child seriously. You can't take yourself to the doctor at 13. You were her responsibility and by not listening to your concerns she allowed an injury to progress and go untreated, if I were you I'd be annoyed." maybeitsgae
---
9. AITJ For Giving Money As A Gift?
Pexels
"My (23F) friend (24F) celebrated her birthday recently and I was so busy at my jobs (I have two jobs and both amount to about 15 hours in total every weekday) and other personal responsibilities at home (I live with a cousin who quite frankly can't pull her own weight so I do the cooking and most of the cleaning) and I forgot to buy her a present.
Before the celebration, many of our friends in the same circle were talking about buying gifts in a group chat without the celebrant. I wasn't sure what to get as a gift and I ended up too busy to purchase one. I thought of ordering a gift online, but it really just slipped my mind, so I just decided to give moolah in an envelope along with a card with a message.
When I gave her the gift, I slipped it to her privately early on when we arrived at the venue before we even got to dinner. For some reason, she was a little awkward about it.
After dinner, while we were eating cake, they decided to do a whole thing with the giving of gifts, and when it came to my turn the celebrant said she already got my gift in cash.
I didn't really think much about the whole thing.
A few days later, however, one of my friends told me the said celebrant thought it was rude of me to give money instead of buying a personal gift. I was surprised to hear this because I didn't really think much about it and other friends from different circles have done this to me before, too. I've also seen my relatives do this.
So, AITJ for gifting moolah and not buying a gift that was more personal?"
Another User Comments:
"NTJ.
And now you know not to get her, or that friend, a gift. Some people suck at personalized gifts. Usually, they would prefer getting moolah rather than a useless gift that they will never use and is now cluttered in their home. Unless you are an amazing gift-giver that can find that special something for anyone or the recipient told you what she wants…
money is the way to go. Or coloring books." TragedyRose
Another User Comments:
"NTJ. She's probably worked up over how the gift isn't personal enough as you didn't get them something that specifically caters to their interests but giving moolah as a gift is actually incredibly common/expected in places like Asia and even with non-Asians, cash is sometimes a more appropriate gift like I gave my best friend's daughter (who I see as a niece) moolah on her last birthday because after talking about it with her mum, we agreed that it would be nice for her to get money (and not a gift card as it would limit the options in terms of what she could buy/spend on) and it'd give her the autonomy to make decisions on how to spend her own money like a big girl.
She ended up spending some and saving the rest.
Some people are easier to shop for than others, and honestly, as others said, giving people moolah as a gift can guarantee that the recipient can get something they'd definitely want/like rather than having to give the obligatory flourish of 'oh, this is so great!' in front of everyone.
Or maybe this was a moment where the birthday person's friends were meant to prove how good of a friend they were by how the gift they gave showed how much they knew the bday person? That's weird too.
Serously tho, who gets mad over free moolah?" sarusagi
Another User Comments:
"NTJ, some people prefer personalized gifts & other people prefer money. It would be nice to get everyone the 'perfect gift' every time but sometimes that is just not possible. Saying that however, for some people just giving/ receiving moolah can seem a bit taboo, for them a voucher for their favorite store or an experience voucher might be a better happy medium (plus vouchers can't accidentally be gobbled up by bills, etc.!)" hattifie
---
8. AITJ For Asking My Partner's Sister To Pay For The Damages In Our Apartment?
Pexels
"I am in a relationship with an amazing man, I met his family, and his family have met me too and got along apart from his little sister 'Jess.' She never liked me once I stepped into their house, it was like she was trying to find every single fault in me whether it was my clothes which she would sometimes say 'you look like a flirt showing that much chest' or stating 'you look like a nun all covered up.' Regardless, I always tried making friends with her, whether it was baking her favorite cookies, buying cinema tickets for her to watch a movie, etc, I never wanted to have a bad relationship with my partner's sister.
A few months passed by and honestly, my relationship with Jess slightly improved. There were no snarky comments about me or my clothing. Everything was just chill until my partner and I had a 3-day trip and were leaving our shared apartment and needed a house sitter to take care of the plants and our 3 dogs. Jess volunteered I was very hesitant but my partner assured me maybe she was trying to get in my good books.
I left her my keys to the apartment since I didn't have a pair and it was honestly just a 3-day trip
Fast forward 3 days later. We call Jess to inform her we're coming back but she doesn't answer the phone, so later on, we're knocking on the door when there's no answer for about 10 mins. I try calling Jess repeatedly but still no answer.
After a while, Jess opens the door. I was honestly relieved as we thought something bad happened. I tried entering but she blocked me as I politely tell her to move away before I pushed past her to see our apartment in ruins, broken cups, plates, glass, and even a shattered wine bottle. A few paintings broke, but thankfully it was only the sitting room and the dining area.
Jess then starts apologizing saying she just had a few friends over who brought a few friends with them and this mess happened, and I was having none of it as maybe this was some kind of sick prank.
I tell her I don't care how this all happened but she would have to reimburse us for all the damages. Thankfully my partner supported me, and Jess broke down in tears.
I did feel bad for her but actions do have consequences.
She then starts shouting at me saying our relationship was getting better and I messed it up to which I told her you're the only one who messed it up not me, she did leave a few minutes later but now my messages are flooding with some of her family members telling me to forgive her and I was a mistake and I am being too harsh on her.
I'm not budging. AITJ?"
Another User Comments:
"NTJ. It's on her to clean and pay/replace anything and everything. She wanted the party, we've all been teens! This wasn't a 'suddenly friends of friends showed up' kind of thing. She invited them, let them in, and while they were being rambunctious couldn't control them.
As these things go, I agree with others that your bf should handle this more so than you, but ultimately she's not important to your happiness.
It would be great if everyone got along but if she's not cooperating there's no point in doing her favors. Lastly, the family shouldn't be defending her here either, you're not asking something unreasonable if they want the issue resolved they should be talking to jess." moonjuggles
Another User Comments:
"NTJ.
Well seems like you know who not to trust in the future. So change the locks. And then when it comes to all of those who are saying you should forgive her, here is where you sit and talk with your SO.
If he is serious about marrying you and does have your back then here is the compromise of the century
Now here are the options that they will have to think about: 1) Everyone can stop and understand that if she does not pay for the damage, she is not invited to the wedding, or will be in any of the lives of any and all potential children that you and your SO may have.
2) She can pay, and get to not only attend the wedding but also be involved in the lives of the children. 3) Since all of them think that she should be forgiven, well that is mighty nice of you to offer to pay for Jess's mistake, we will take note of it, and when you pay, is when you get an invitation to the wedding, future children visits and will depend on your behavior, and she will still not be invited to either the wedding or to meet the children.
4) They can choose not to, and still complain. Not to worry, have a nice life, you can hear about both from other people.
Then hang up, let them talk amongst themselves, bet Jess, and all of them will sing a different tune after that." JCWa50
Another User Comments:
"NTJ. Tell the family you can forgive her when she shows she's sorry through her actions. Which in this case, would be reimbursing you.
Not only did she ruin your things, but if she really did have friends over, she broke your trust. She did not have permission to have anyone over, nor did she call you to ask beforehand. That's your personal space, your home. She had a bunch of strangers there doing who knows what. And then didn't even have the decency to clean anything up at the very least? How old is she?
She does need to be held accountable.
Using this whole 'our relationship was getting better' bs is ridiculous. You shouldn't have to try to win her over. If she doesn't want to accept you as her brother's partner and instead insists you jump through hoops for her acceptance, it's not worth the relationship. That's not genuine. I'm glad your partner backed you up.
His family can stay out of it. She took on the responsibility, you trusted her, and it ended up costing you. All over something as simple as house sitting.
Please do not back down until SHE makes the effort to make amends and repay you for damages as well." User
---
7. AITJ For Saying My Partner Is A Better Father Than My Father-In-Law?
Pexels
"My father-in-law is a family friend. My partner and I grew up together. FiL was always super nice to me, but when I got older I noticed how hard he was on his sons (potentially relevant: he doesn't treat his daughter this way). My partner, being the oldest, got it the worst. Nothing he did was ever good enough. Every success was only 'sufficient' and every mistake was unforgivable.
My partner dropped out of college freshman year because of the pressure, and FIL didn't speak to him for two years.
Anyway, I'm pregnant (hooray!) and FIL is mad because we aren't getting married before the baby comes. Every time he and my partner talk, it turns into a massive argument. A few nights ago my partner's youngest brother had a school competition and we went. Afterward, we all convened at FIL's and of course, FIL starts in on his youngest, talking about all the ways he could have done better.
My partner starts talking up little bro. They're super close because he lived with us for eight months while FIL was in and out of the hospital for a medical condition. FIL turns it around on my partner, saying how my partner should look to him as an example for fatherhood because FIL is such a good father and my partner isn't competent.
I saw red. I stood up and laid into him.
I didn't raise my voice, but I didn't need to, because everyone was looking at me. I said that my partner is a better father than FIL already. FIL is a bully, and little bro cried when he left our apartment to go back home (true). My partner is a good person despite him, not because of him. I said my piece and then stormed out.
He just stared at me, speechless.
I waited in the car. My partner got there like five minutes after me. He wasn't mad, but he was really sad and said he wished I hadn't done that, because it didn't help anything. My dad also called me the next day to berate me.
Since no one agrees with what I did, I wonder, AITJ?"
Another User Comments:
"NTJ, exactly. FIL is the jerk, of course.
But your partner is probably right about your angry outburst not helping… as in many other cases, sometimes it is better if we say less/ say it calmly but say it sooner.
Your partner has lived with his father's public outbursts, judgment, shaming, and embarrassment his whole life. Then you use the same behavior on his father. It gave you some momentary satisfaction. I hope it also makes your partner's father think and wise up.
I understand getting angry and blowing up, but had you ever spoken to your FIL calmly and privately about his behavior?
Why is your dad berating you? Because you blew up a family event because you got mad, or because indirectly because you aren't getting married right away? Is he the same personality type as partner's dad?" nannylive
Another User Comments:
"Everyone sucks here. It's absolutely incumbent on family unity that romantic partners never ever confront in-laws (or in this case potential future in-laws) directly.
It's the job of every person in a relationship to shield their SO from their family. So you shouldn't have gone head to head with your partner's father. That said, he's also the jerk (as is your partner for not getting in between the two of you before this happened). For better or worse this is going to be your child's grandfather so utmost care should be taken not to start a family feud before the child's even born.
Now your partner's job is going to be to try to soothe things over. The only option to making amends would be for you and your partner to move far away and go 'no contact' with the rest of his family (something he doesn't seem all that ready to do). Good luck." DplusLplusKplusM
Another User Comments:
"NTJ! You stood up for your partner as you felt necessary! Good for you! However, I think it's time for you and your partner to put up boundaries with your FIL.
He's a bully, critical, and mean. He will continue to step over the line with your child if you two don't put a stop to this now! Before your innocent, precious baby arrives. From now on you two will NOT tolerate his negative berating behaviors.
If he starts in during any family event, both of you don't say a word or respond to his nonsense –  just gather your belongings and LEAVE.
No fight or arguing. Time to go! Say good night to everyone except him and walk out. GIVE HIM NO ENERGY. He likes the fight, he likes to humiliate. And you three will no longer accept it! Period. If your partner's little brother is able to do the same great! But he lives there so it may be harder for him. Also, stop going to FILs place after events! You two walk into his turf and he has all the control.
Go home or go to a neutral place.
The fear I have is if you and your partner don't do this, he will say hurtful, mean things to your child when they fall and cry… 'quit your crying, it was just a fall' and no doubt he will criticize you and your partner in every aspect of parenting – 'we never coddled our kids like that and they turned out fine!' Etc etc.
You handled FIL perfectly and now your partner needs to get on the same page! Congratulations to you both! You deserve to have a stress-free pregnancy and nothing but support and love from family." TisThee_Reason
Another User Comments:
"Everyone sucks here, actually (except your partner and his little brother). It's one thing to stick up for your partner, but you didn't run it by him first. You might have made things worse for him.
Now's the time to apologize to your partner–and only to him–and figure out where to go from here. How much time do the two of you spend with FIL? Can he go without you? Is FIL welcome in your home? Should he be around your child at all? Is it time to go low contact, or no contact?
Are you in a place where you could have Baby Bro over, to stay long term or at least spend weekends?" karskipellis
---
6. AITJ For Telling My Mom To Stop Opening My Emails?
Pexels
"Earlier today, I was at the gym and when I came back home, I saw that on my desk was a letter. Clearly opened. I told my mum (my dad doesn't live with us) to not open my mail.
She then got offended by it and claimed how selfish I am for cutting her out of my life. The thing is these letters contain personal information for me.
This letter, in particular, was about some shares I bought.
Later on in the car with her, I defended myself. Stating that it's my privacy and that it was illegal to look at someone else's mail particularly if they are about 18. I then said that where we live currently, it's not acceptable to open other people's mail. She then got really offended and basically said she is cutting off all contact with me.
No more family bonds. At dinner, she made me pay for my food. Now she is still mad but hasn't kicked me out yet.
My mum is from South East Asia so maybe there is a culture difference. But I believe that she overreacted and took it the completely wrong way. As in me wanting privacy in my emails is equivalent to me cutting her out of my life.
AITJ?"
Another User Comments:
"NTJ. Mail comes addressed to a person for a reason, and unless specifically asked it's quite rude to open and read another person's confidential paperwork.
The bigger problem though, for someone to get mad enough to cut relations with their own children, is probably not coming from being told off for opening their mail. I would say there is more to this than you are letting on but that's not our business honestly.
Move out into your own place or get a PO box would be my suggestions." arendedwinter
Another User Comments:
"NTJ.
You have the right to your privacy when it comes to mail. However, I would get a PO Box or do electronic delivery to an email when possible.
If she doesn't see it, she can't open it and she won't feel 'disrespected' when she doesn't know something exists and, family peace is restored.
As a mom of adult children, I have to admit that it IS difficult sometimes to resist the temptation to open mail addressed to them. I manage, but it isn't always easy. I gave my kids the same advice. PO Box or other alternate mail delivery. Temptation resisted." NeonPlaid42
Another User Comments:
"NTJ. It's illegal and it's so disrespectful of your child as a separate adult person, to open their mail, look into their phone, or on their computer. In other words to ignore their right to privacy. She's completely overreacting as a way of dealing with your requests. Pushing all the blame back onto you, but you are not in the wrong." AffectionateMine2220
---
5. WIBTJ For Resigning While The Company Is Short-Staffed?
Pexels
"I currently work in an industry that never seems to have enough workers. I also work at the part of the store that deals with a lot of customers. This past month, we've been short-staffed and I've been working quite a bit that I haven't really had any me time.
It's only been a little over a month since I started working and school is almost up for me so I can go back home if I want to and start a vacation.
The only problem is that if I leave for home, I have to quit and we'll be understaffed since another person is leaving for a month on sick leave. I'm the best at what I do in my department and they haven't hired any seasonal.
My manager has already talked about how much she appreciates me and how she's not sure things will run well in my department if I leave.
I enjoy working there but I kind of just want to have time for myself for once and see my partner before I get busy studying for the Graduate Record Examination. WIBTJ for leaving at such a bad time?"
Another User Comments:
"NTJ. You need to look after your own life. The fact that the company is understaffed is the company's fault – either by not paying enough or by doing it on purpose in order to save moolah.
If the situation were such that they needed to lay you off to save moolah you had better believe that the company would do so without a minute of guilt.
Also, if the company is so chronically understaffed, then there will never be a good time to leave. Your manager will give you the same speech no matter what. Go ahead and do it now and enjoy your life." bamf1701
Another User Comments:
"NTJ – take the 'me' time.
If they want you back, they can take you back.
I'll chime in from the perspective of someone who chose loyalty over 'me' time. If you choose to forego your 'me' time, all you get is the paycheque (however much it's worth to you), you don't get anything else. But if you take your 'me' time, it'll give you the space and opportunity to connect with things that are meaningful to you.
Either way, you can't solve their understaffing on your own, and even if you want to be the best and most effective worker ever, you still need to prioritize yourself, in order to remain an effective worker.
So take the vacation." Anovadea
Another User Comments:
"No. NTJ. It's their fault they are understaffed. Plenty of people want to work right now, companies just aren't willing to pay people what they feel they deserve. That is not your problem, it's theirs. Companies never put your needs before their bottom line. So why are you putting their needs before your own? Someone's got to advocate for you. It might as well be you." Excellent_Judgment63
---
4. AITJ For Not Helping My Best Friend With Her Problems?
Pexels
"My best friend (Mel) was in a marriage that resulted in being abandoned in a mental health facility and cut out of his life so I invited her to live for a short time (3mos) w me, my husband & kids – we gave her my car since I'd be replacing it and tried to nurture her back to health (the stress had worn her). She was helpful but we had issues bc she's opinionated & got irritated that I wanted her to wear more at night while we all hung out bc it made me uncomfortable (body con mini dresses or see-through tanks with no bra and short shorts with a sheer cover-up and she'd lay on the floor at our feet watching tv).
She ended up leaving bc she felt we didn't want her there. It didn't work out & her sibling was having medical issues. So we decided she should just move back to have a support system while she got on her feet and helped her sibling – in her own place this time. We helped with getting a rental here and at first, everything was ok.
She didn't tell us when things got bad with her sibling or the rental because she 'didn't want to seem ungrateful' or when she left the state for a bit to try to procure him an assisted living place near his parents but he had a medical emergency while she was gone and contacted my husband to help him.
He got angry with her for not telling us she'd left & that we could have been checking on her sibling the whole time so it wouldn't have gotten so bad.
She later asked that I return her extra key so her new friend could use who 'doesn't mind being around the rental or helping out with Sibling. Hope all is well!' All the stress made me lose it. I wrote I could no longer be her support, it was too much for my mental health & it seemed she'd found someone to help her.
The next morning, a friend of hers from out of state let me know she was in jail and needed my husband's help.
I called her mom who refused to talk to me. So the friend (Z) became the middle person between her and me. Since her parents are out of state they couldn't bail her out. Her messages from jail were as if we were abandoning her but we were trying to figure out how to help. We didn't have bail $ so the parents worked w paying over the phone but it required my husband to co-sign & be responsible for $9k if Mel missed court.
Her dad said that they'd cover that if it happened.
We were not comfortable so I suggested to Z they send another friend of hers who didn't have a family and had her own place – she got out. She's now gone no contact with us and her fam hates me. I feel like I'm no better than her ex-husband in leaving her somewhere she didn't want to be & it was out of line to dictate what she should be wearing.
She's a great person and was loving with my kids & needed us & if it were reversed she wouldn't have hesitated to get me out. AITJ?"
Another User Comments:
"NTJ – You and your husband did so much to help her throughout and she seems totally ungrateful for that help. From your story, it seems she may have been better served had she remained at the mental health facility.
As much as you and your husband had already done for her, co-signing to be responsible for $9k would have been irresponsible, you had no way to guarantee that she'd show up for court and it doesn't matter if her parents promised to take care of it if she didn't show up… your name would have been the one tied to the promise to show and you'd have been the one on the hook for it.
I fully understand feeling in the wrong though as we (hubby and myself) have bent over backward for others at the expense of our own family's needs. You did everything you could to help her though, you have to find peace in that and know that you're NTJ." Country_Kat
---
3. AITJ For Not Going To A Christian Church During Easter?
Pexels
"I and my father recently got into a huge argument over going to church with him on Easter. I had made plans with my mother to go to breakfast so I didn't have to go, but he insisted that I go to church with him for Easter. I am a satanist and, honestly, Christianity is a sensitive topic for me, but he insists I go, saying things along the lines of 'Do it for your grandmother, she doesn't have much time left!', but (for once) I stood my ground and insisted on going to breakfast.
He went as far as to call my mom and make her say she was ok with me going to church instead of breakfast. This argument ended with both my and my dad sobbing, and he even left the house. But before he left he told me I was selfish and I 'couldn't do this one thing for him', so am I the jerk?"
Another User Comments:
"NTJ.
The church isn't about him or Grandma; it's about you and your relationship with God. You don't have one, or at least not a good one, so no point in you being there if you don't want to be." mm172
Another User Comments:
"NTJ. It's your religion. Also, from your story, it sounds like your parents aren't married. Sounds like your father has engaged in unChristian behavior to end up in that situation! Anyhow, tell him you're happy to respect his beliefs, and he should do the same for you." AttemptedAdult
---
2. WIBTJ For Asking A Jewelry Back From My Ex?
Pexels
"My long-term partner and I recently broke up. We have arranged, on good terms, for her to come to my apartment to drop off the things I left at her place, and for her to pick up the things she left at mine. We have put the things to give to each other into boxes and sent a picture of what was in them so the other person could text if they saw something missing in the box (we want the transaction to be quick and without hassle, we are both angry and don't want to stay in contact or be friends).
So I sent her a picture of the box of her things (clothes, cosmetics, gift she gave me for our anniversary) and she said it was all good. Then she sent a pic of her box and all my clothes and possessions were there, but not the gift I gave her for our anniversary – which was an expensive pair of earrings. I realized she was probably still wearing them – she wore those earrings every day and she probably didn't associate them with me.
Will I be a jerk if I ask for those earrings back? They were really expensive for me, and I could probably sell them or give them to my mum or sister.
Edit: I'm not trying to be petty by asking for them back, I just genuinely thought it was protocol to give back gifts if a relationship ends. Just like deleting photos of the other person once a relationship is over.
Now I know that it's not standard, so I definitely won't be asking for them back! I'm glad you all told me before I asked for them back and further screwed up the relationship!
Edit 2: I'm really sorry if I caused confusion about the whole photos thing. I meant that I thought that since it's implied that you have to delete photos, I thought it was also implied to give back gifts.
(giving back gifts like 'giving back' photos). I strongly believe in deleting pictures of someone you are no longer with, as you no longer have their consent to use said pictures.
I think it's absolutely wrong to keep photos of someone you are no longer with. I assure you I know exactly about consent and I'm sorry if you got me wrong."
Another User Comments:
"You would definitely be a jerk if you asked for them back.
There's an exception for a family heirloom or stuff like that because of the emotional attachment, but if it's simply a gift, it would be wrong to ask for them back. A gift is a gift, that's where it ends.
Sometimes there are those who decide to give back the gifts the other person bought because they don't want reminders of the bad relationship and that's fine, but the gift giver can't ask that of them." Ariaerisis
Another User Comments:
"No jerks here.
It sounds like you just don't know the norms around this and are asking before doing anything. That makes you not the jerk. If you asked for them back you would be, but I don't know why you're getting so much hate.
Seeing other people has all kinds of social rules around it that are not always intuitive. Finding out what they are before doing something potentially offensive makes you not a jerk.
Gifts should have no strings attached. Once you give them you should not ask for them back. You are not obligated to return gifts she gave you either (except that you already sent her a picture so you probably need to now).
Engagement rings are different because they are also considered (exchanging something of value) to solidify an agreement to get married. If you break up before marrying I think it's okay to ask for it back.
Family heirlooms could be another possible exception, but asking for them back would make you a bit of a jerk. Just don't give them to someone you're seeing." Alison-Chains
Another User Comments:
"YTJ for asking for gifts back. This is not normal. Engagement ring back if the wedding is called off? Yes. Gifts? No.
If a friendship ends, do you call the person up and say hey, Pete, I'd like that 50$ pizza gift card I gave you for your birthday and the headphones.
Thanks! Cheers mate! Obviously, not that would be absurd. Same with when a relationship ends. You return one another's personal belongings that have mixed, and divide assets but both people keep gifts that were given. If a person returns a gift that's their prerogative but it's not typical—usually an indication that the person really is hurt and the object pains them to look at. So???" totalitarianbnarbp
---
1. AITJ For Making My Partner Delete His Snapchat?
Pexels
"I (23F) and my partner (22M) have been together for a few years now. We've had up and downs like every other relationship etc. Recently, he was telling me that this girl he doesn't know added him on Snapchat. He said that she found him off the internet but wouldn't say where. I immediately thought that was strange. I've noticed that they've been taking for a while, even more so than him and I.
I went to his Snapchat last night and noticed that all the conversations were snaps and they were gone instantly. That also made me nervous. I texted one of his best friends and asked if he knew anything about it, and he said no. I'm like okay. So I woke up this morning and he's upset with me, saying that he already told me she was just a friend and that he deleted snap and is only going to talk to him and his mom.
I wanted to bring it up this morning and talk about it but he immediately was mad at me.
I know I'm a bad person for going through his phone and I have horrible trust issues. I'm going to apologize soon I just wanted secondary options. This is also coming at a time when my mother is hospitalized in the ICU right now and he has not gone with me one time to see her.
This might not be important but I've been feeling extremely alone through all of this and it's made my paranoia worse. AITJ?"
Another User Comments:
"A classic case of gaslighting – he went on and did the unreasonable (delete his account) out of his own volition and now is blaming you for having to do it. He wouldn't have that reaction if there was nothing to hide. I'm sorry to break it to you but your partner is a very bad partner material.
I've seen this story play out too many times – one partner is being very dismissive or even abusive in the relationship, but whenever the other tries to bring this up, the first one stages a spectacle of pity that makes the other feel they're at fault for everything. Shockingly, it works more often than not.
NTJ and please make sure you don't fall into this trap.
Watch out for more of this kind of behavior – it's very hard to notice if it's being done to you, but painfully obvious from the outside." Xirdus
Another User Comments:
"YTJ. You shouldn't be invading his privacy by going through his account and then telling his friends about his private conversations.
His story is a bit suspicious so you wouldn't have been the jerk if you were just questioning him on that or adjusting your level of trust." Sk111W
Another User Comments:
"Everyone sucks here.
It's always controlling behavior to demand that someone you're with delete social media accounts. If he's being sneaky (the reason he's part of Everyone Sucks Here) it's not going to stop just because he ditched an app. You seem to recognize that this behavior is bad and that it could be in part caused by your personal struggles at the moment.
The bigger issue is that you feel 'extremely alone' even though you supposedly have a partner.
Doesn't sound like you're with someone who's supportive or even someone whom you trust. This relationship isn't doing anything positive for you. Good luck." DplusLplusKplusM
Another User Comments:
"YTJ.
You just can't go through people's phones, you don't have the right to do that. Also, you can't go interrogating his friends about what he's doing, you sound like a controlling person.
If you have trust issues then talk to your bf, if you can't deal with it then break it off." xiavex
---
We can't deny that it's easier to act like a jerk than pretend to be the kindest person when you're placed in an annoying situation with annoying people. Now, after reading their stories, you be the judge about who you think the jerk is! Upvote, downvote, and comment on your favorite stories by signing up for a Metaspoon account. Click Log In at the top right corner of this page to get started. (Note: Some stories have been shortened and modified for our audiences)