People Come Clean With Their "Am I The Jerk?" Stories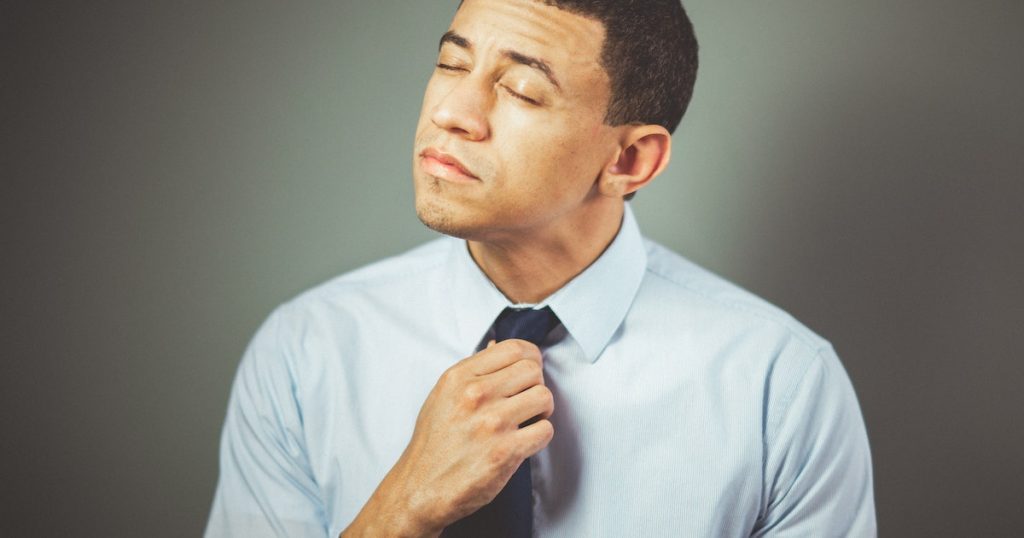 Admitting when we're at fault for something is one of the best things we can do for ourselves and others. Fessing up to Mom about breaking her precious vase by accident? That takes courage, but it sure feels good getting that off your chest. Plus, she deserves to know the truth. However, sometimes there are moments when we don't know if we're the one at fault. The lady who refused to let her kid go on vacation with his dad, the dude who kicked his friend out of his birthday dinner for not RSVPing in advance, the person who cooked a meal with deer meat but didn't inform everyone until it was too late... these people think they might be the jerk in the situation; yet, they're also not so sure. So, you help them decide! Comment your opinions below each story. AITJ = Am I the jerk? NTJ = Not the jerk YTJ = You're the jerk WIBTJ = Would I be the jerk? EHS = Everyone here sucks
15. AITJ For Accusing My Mom Of Kidnapping My Child?
"I (F32) emigrated to my husband's (39) home country 5 years ago and we have a beautiful son who is 3.
My mother (52) has always been controlling and frankly is a typical narcissist. She was dead against my moving and was even more upset when I had my son. A combination of her husband being terminally ill and recent world events, she wasn't able to meet my son until this week and she has complained bitterly about how we ruined her special time with her first grandson.
I wasn't exactly excited about her coming to visit us but my husband convinced me we should try to let our son have a relationship with her. Well from the moment she arrived she complained – our house is too small, the garden is overlooked, etc. She complained my son doesn't speak much English and so she can't communicate with him.
She complained that my son didn't want to hug her and that he wanted to stay with his paternal grandmother.
My son spilled a drink, and she shouted at him. We are taking the gentle approach, so I told her not to do that and why and she lost it telling me I have no idea how to raise a kid.
I told her she needs to respect my methods or she can leave. She stopped but the whole rest of the day you could tell she was furious.
That night my son was having one of those nights where he just isn't going to sleep through. My poor husband also had an IBS flare-up in the early hours and we realized we had no medication.
When my son settled at around 7:30 am, I decided to do a quick run to the 24-hour pharmacy to get some medication. Leaving son and husband both asleep on the sofa.
I was gone for 20mins but when I came back my mother's rental car was gone and so was my son while my husband was still asleep.
He was as shocked as I was they had gone.
Tried my mother's mobile but no answer. After 45mins of me becoming increasingly hysterical, I called the police who came out very fast and when I explained as above they took things seriously.
6hours later my mother pulled back up and started telling the police (most adults know English here) that I had told her she could take my son out for the day, I am currently 6 months pregnant and she said it must be pregnancy brain which the police seemed to accept and acted like the matter was closed since my son was home safely and showing everyone the toys he been bought.
I told my mother to leave and that I never want to see her again. She started telling our family I kicked her out for no reason and she can't find a hotel, and they blew up my phone to which I told them she had kidnapped my son, and I am going to pursue this with the police.
Now I am being called a jerk for saying my son was kidnapped when he was "just taken on a day trip by his loving grandmother" and that an accusation like this could affect my mother's job as a nurse."
Another User Comments:
"NTJ in any sense—she took him without permission and she did it to spite you.
Anything could have happened during those six-plus hours he was missing, especially being at the mercy of a toxic narcissist veritable stranger who doesn't know or respect the country or speak the language. You and your husband must have been terrified.
But please stop doubting yourself. You are not depriving your son of another grandmother.
You are protecting him from being subjected to the same type of mistreatment and gaslighting you yourself grew up with. That's how one halts the generational trauma that gets handed down—your son will grow up with a sense of healthy love, safety, and respect, and without the toxic black hole of narcissism that you're struggling with right now.
It's not only about her kidnapping him—that was the proverbial straw that broke the camel's back. But you don't owe her, or any of your relatives, any explanations. You and your husband are protecting your son's happiness and well-being. Period.
Going low or having no contact with your mother will likely be much harder on you than your son, who at three is happily oblivious.
She won't go quietly or with any sense of shame or self-awareness. Think of her as an enraged parrot who continues to squawk, even after you have covered its cage and moved it out of hearing range. But you will ultimately find freedom and relief that will be life-changing.
Wishing you the best on the beautiful new family you've made in your adopted country!" MamaMowgli
Another User Comments:
"NTJ for calling your mother a kidnapper and kicking her out. Ytj for not insisting the police arrest right then. It doesn't matter that he is fine and was showing people the toys that she bought or brought him back. She took him without your permission, you called the cops, and she tried to gaslight you by blaming pregnancy brain for it.
Where was your husband while you were speaking with the police? You should have insisted that you never gave permission. You are pregnant, not brain-dead. You don't simply forget to give permission for someone to take your child for the day and forget all about it." Reddit user
Another User Comments:
"NTJ. She literally kidnapped your son and then gaslit you about giving her permission (yes, this is the correct use of "gaslit," folks…) while lying to the police.
Why would you have called the cops if you had given her permission to take him!? Oh, right…you didn't.
The important thing here is that you need to get ahead of the narrative because right now your mother has fired the first shot and called her version of the story for everyone to get them on her side.
I would recommend writing a standard short response so that anytime a relative reached out to you, you can simply cut and paste the same response without even having to think about it. In my experience, flying monkeys back off once they hear the other side of the story. Something like this:
I wanted to respond to your recent message.
As you may know, my mother and I have had a very difficult relationship for years, and over the last several years, she has been furious at me for having a child. If you want, I can show you dozens of angry, unhinged texts that she has sent to me, but suffice it to say that for the last three years all I have gotten from her was a steady stream of rage bombs.
Several months ago she announced plans to visit us, which I was hesitant about because of a long history of toxic and narcissistic behavior. However, my husband convinces me that we should at least make the attempt to build bridges.
Unfortunately, problems started as soon as she arrived. We received endless complaints about the size of our home, the fact that my son speaks languages other than English, the state of our garden…you name it.
But it all came to a head when she started screaming at my son for accidentally spilling a drink and we asked her not to yell at him. This set her off in a rage, claiming that my husband and I didn't know how to parent. At that moment, it became pretty obvious why my mother and I have the relationship we have: her single approach to parenting is to yell at and berate children.
Later that night, I had to run to the pharmacy to get some medication for my husband, who was sleeping on the sofa with our son. When I return 20 minutes later, my mother and son were gone without permission. I was absolutely frantic, as with my husband, who was unaware that my mother had taken her son.
I tried multiple times to call and text her, but got no response. Frantic, I called the police to see if they could help locate my son.
They returned six hours later, and my mother immediately told the police that I gave her permission to take our son with her for the day. I want to make this very clear: neither I nor my husband gave her permission to do anything of the sort.
She is now claiming that because of my "pregnancy brain," I don't remember telling her that it was OK. This is a complete lie, and she knows it. And the fact that she did not respond to any of our texts or phone calls for six hours pretty much proves that she knew she was in the wrong.
Allow me to be crystal clear: I never want my mother alone with my son, and I would have never given her permission to take him for five minutes, much less six hours. Because she crossed this line, I asked her to leave our home, and I want no further contact with her because of it.
I'm not quite sure what she told you, but I don't appreciate you immediately jumping down my throat without hearing both sides of the story. My mother took my child without permission for six hours, and we were frantic about his well-being and whereabouts. If you can't understand that, there's really nothing more I can say.
She took our child without permission, and that is unforgivable." Rajaboom