People Want Reassurance That They're Blameless In Their "Am I The Jerk?" Stories
Unsplash
There are some things in life for which we simply have no solution. While some questions have answers, others are still a wonder. These people below are asking us if they are to blame in these circumstances because they believe it can be beneficial to gain some insights from a different perspective. They want us to reassure them that they're not at fault in the following stories. Continue reading and let us know who you believe should be held accountable. AITJ = Am I the jerk? NTJ = Not the jerk WIBTJ = Would I be the jerk? YTJ = You're the jerk
18. AITJ For Reporting My Best Friend To HR For Getting Our Coworker Fired?
Unsplash
"So my (26) best friend (27F) Amy (fake name) and I have known each other since our college days, I loved her like my sister she's a huge part of my life. After graduation we got jobs in the same company, I was ecstatic as I really liked the idea of us being together even after college.
So here is the incident. One of our coworkers (27M) Steve likes Amy. He asked her out. He was planning on quitting the company after 2 months as he got a better job opportunity abroad. Amy is currently single and is looking for a relationship.
The thing is that Amy started hating Steve as he got the job abroad to which she had also applied. When Steve asked her out Amy declined it in a friendly way and told him to not bring that up later.
It was going all good until one of my other coworkers told me that Steve had been fired from our company and his job abroad is also at stake as somebody reported him for workplace harassment.
I was shocked and confused, he was a good guy like genuinely was a good guy even Amy talked well about him.
Later that evening Amy said that it was she who reported him to HR for harassment. I asked her what happened, and apparently, he told her that he still likes her. I asked her if he had misbehaved with her. She laughed in my face when I was concerned about her.
She then proceeded to tell me that she just didn't like the guy. She hated that he got the job. So when Steve talked to her she saw it as a chance to lose his new job as she was the next in line to get that job.
She then told me that she felt sorry for him as she thought that Steve would only lose his new job, not the one that he has in our company. I got furious and shouted at her that I will inform the company and went home.
I don't know what to do. If I report her to HR then Amy's career will be over but at the same time, I want to help Steve. I just can't look at Amy the same way. Amy's family has been texting and calling me the jerk.
They are furious at me as I said I'll report it to HR. I am feeling betrayed by her, I don't know what made her do this. AITJ for wanting to report against Amy?
Edit: I went to work today and learned that he was NOT FIRED but was SUSPENDED until the HR investigation is done and they are withdrawing the recommendation the company made for his new job until the investigation is done which will result in him losing the new job.
I'm going to talk to Amy and 'apologize' to her so that I can hear the entire story about what she told HR."
Another User Comments:
"NTJ. You need to write down what she said, where she said it, etc. Who, what, where, and when.
If there are any screenshots, save them.
If she's dumb enough to confess to one person, she'll tell others. It will leak. And you can either be the one coming clean or getting fired/sued for helping cover it up.
Plus, I guarantee if she thinks you're going to HR, she will want to find something to pin on you.
Whoever reports first tends to look the most honest. Do the right and smart thing. Write it all up, give it to HR and Steve." ExcitingTabletop
Another User Comments:
"NTJ
Please report her. You have learned something very important from the incident. Amy is two-faced and extremely vindictive and cruel.
This is her true nature under the social mask.
We always want to believe in the best of our friends, but you can't avert your eyes when they do something terrible. She will never be the same person in your eyes, and worse, since you called her out at all, she's likely not going to talk about doing to you what she did to this guy for revenge if you let it go.
If her family can't harass you into giving in, she will likely try to strike first hoping to get you fired so you don't ever get a chance to report it someday." Slight_Flamingo_7697
Another User Comments:
"NTJ
By calling her out you've painted a target on yourself and your vicious, dishonest, manipulative 'friend' IS going to come after you to neutralize you before you can report her to HR.
You MUST talk to HR about this as soon as possible. If you have evidence then give it to them. Including her family's harassment and threats.
Make sure they know that you feel she will now target you for refusing to stay silent.
That her false accusations have harmed Steve's next job prospects as well and that they need to reach out and fix this if possible. Her false accusations may have left them open to a lawsuit from Steve.
She's not your friend and if she's the kind of person who would destroy someone else's life to get ahead then you're well rid of her." User
---
17. AITJ For Not Driving My Partner's Coworker Home?
Unsplash
---
16. AITJ For Expecting My Friend To Change Her Wedding Venue For Me?
Unsplash
---
15. WIBTJ If I Offer To Foster My Grandson?
Unsplash
---
14. AITJ For Causing My Stepdaughter To Have An Allergic Reaction?
Unsplash
---
13. AITJ For Refusing To Clean Up The Spill That My Husband Caused?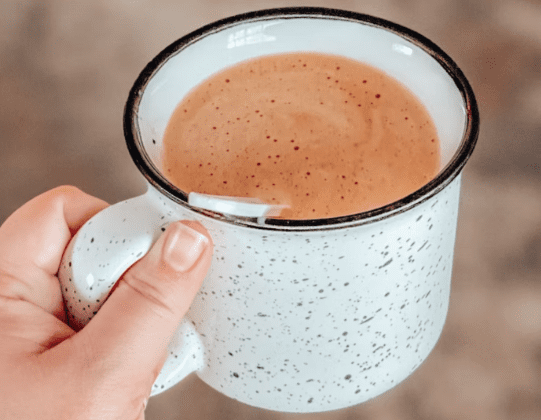 Unsplash
---
12. AITJ For Not Defending My Partner Against My Mom And Aunt?
Unsplash
---
11. AITJ For Telling My Brother To Pay My Partner?
Unsplash
---
10. AITJ For Getting Kicked Out Of Sunday School?
Unsplash
---
9. AITJ For Causing My Sister's Friend To Fall?
Unsplash
---
8. AITJ For Saying My Dad Is A Bad Parent?
Unsplash
---
7. AITJ For Refusing To Accept Visitors Right After Giving Birth?
Unsplash
---
6. AITJ For Not Cooking For My Adult Son?
Unsplash
---
5. WIBTJ If I Tell My Sister To Return The Expensive Toys She Took From A Charity?
Unsplash
---
4. AITJ For Asking My Child's Mom What She Does With The Funds I Send?
Unsplash
---
3. AITJ For Banning My Nephew From My Place?
Unsplash
---
2. AITJ For Telling My Brother's Fiancée She Isn't My Children's Aunt?
Unsplash
---
1. AITJ For Telling My Siblings To Shower In Their Own Bathrooms?
Unsplash
---
Sometimes it's obvious, other times it's not! You get to determine who's the jerk! Upvote, downvote, and comment on your favorite stories by signing up for a Metaspoon account. Click Log In at the top right corner of this page to get started. (Note: Some stories have been shortened and modified for our audiences)