People Hope We'll Give Them Some Insight Into Their "Am I The Jerk?" Stories
Don't we all want to be known for being a kind person? No one gets out of bed and declares, "Today, I want to be a hateful jerk to everyone!" No one wants to be the one who causes drama or ruins someone else's day. Simply put, this is no one's goal EVER. So these people below want to ensure that they haven't been jerks to others so they can live their lives happily. Read their stories and let us know what you think. AITJ = Am I the jerk? NTJ = Not the jerk WIBTJ = Would I be the jerk? YTJ = You're the jerk
36. AITJ For Wanting A Second Job?
I (26) just got through a breakup with my partner of 6 years and have a ton of free time. Since I'm finishing up my master's degree right now, I know I'll have way too much free time given that I no longer will be in school or have a significant other for the foreseeable future. But, the ultimate screw-you for my ex would be to double up my income and show her what she fumbled.
I work from home for a tech company. I do well financially, I only work realistically 5-10 hours per week and I'm paid for full-time hours. I'm interviewing for another tech job right now and I'm hoping I land it so I can just do both full-time.
I was talking to one of my buddies over the weekend.
He manages a local company and does all of the hiring for them. He mentioned that if I don't land this second job, he's got another remote tech job that he doesn't feel like interviewing/hiring for, and I could have it if I wanted it.
My parents have been gone for a couple of months doing some traveling.
I called them to tell them about how the interview process was going and that I think I have a good shot at landing the job. I also told them about how I have a backup plan for a second job. She instantly dismissed everything I said and immediately mentioned 'Your brother (25) would want that second job'.
I'm struggling to see if I'm being greedy by wanting the second job, even though I've been interviewing/applying to jobs for a couple of months now.
Note – He's the baby of the family. When I was in my undergrad & working, he was a drinking addict. Anything that needed to be done (regardless of what I had on my plate) was expected of me and never asked of him.
When they left for their 2-month vacation, my mom asked me to make sure I cooked for him, cleaned the house, and did all of the general maintenance that homeownership involves. They even paid for his entire undergrad, while I graduated with 25k debt. Mind you, mine was slightly more expensive, but the principle of it still bothers me.
Obviously, I want to see my brother succeed, but I'm torn about this whole debacle. AITJ for taking the job that's being handed out IF the one I'm interviewing for doesn't work out?
Edit: My brother and I are best friends to this day, despite all of the extra stuff that's been added to my plate over the years from his mistakes & laziness."
---
35. AITJ For Neglecting Our Group Project Because Of Lazy Groupmates?
"I've become accustomed to being treated like a doormat when it comes to group projects at uni.
I'm often that person everyone relies on to do all the work. Everyone else will chip in at the very end by adding a couple of fancy fonts to the PowerPoint/a few sentences on each slide just to make themselves feel like they've actually contributed. I've always blamed myself for this because I have awful anxiety and hate leaving work until the last minute.
We had another group project last week. For context, it involved picking any topic related to the module and curating a lesson that would teach the rest of our class that topic – essentially, we'd be functioning as teachers for about half an hour.
Well, my group sucked. We made a group chat after class and for ages, no one spoke except me.
No ideas exchanged, no suggestions to meet up, nothing. Like I said, I usually just suck it up and start doing the work when this happens, I get that a lot of students tend to leave things to the last minute and my anxiety just doesn't allow me to do that (I don't work well under pressure so I like to get ahead of things early on).
But something just snapped this time and I wasn't going to allow myself to do it ALL alone.
I kept asking them when they'd be free and if they wanted to meet up in the library or cafe, or over Skype to discuss the project. No response. No one even read the message, it stayed on delivered for ages.
At this point, the project was due in 5 days. Still no work done and my group wasn't communicating with me.
3 days before the project was due: I was panicking. I was texting the GC frantically asking them if they're free – no response. UNTIL l texted them this: 'I haven't got any work done.' The message was read by almost all of them in what felt like a record 5 seconds.
I got whiplash.
They were all suddenly online, freaking out, because 'HUH? The project is due on Monday and you've done NOTHING?' I was mad because I'd realized exactly what happened: They'd all assumed that I'd do all the work for them. I had worked with them on other group projects in the past so I guess they remembered that I was 'okay' with being left to do all the work while they sat back and did nothing.
I told them that it wasn't my problem that they were all lazy pieces of crap (a bit too harsh, I know, but I was very upset at the moment and I do regret it) and they should've communicated instead of expecting me to get everything done alone.
We met up over the weekend and the project wasn't a total disaster – but they're treating me like I'm a jerk now.
When I pointed out that they were the ones who were ignoring me, they said it was because they were too busy, and expected me to at least get the ball rolling on the project. I still feel like that's unfair because they could've AT LEAST let me know that they were busy or given me ideas to work with instead of just not communicating with me at all."
---
34. AITJ For Looking Nice At My Grandma's Wedding?
"This past weekend my (28F) maternal grandma (71F) got married to her partner of a couple of years. This is her 5th wedding, which I mention not to judge but because it's relevant later on.
The last time she got married, I was a junior in high school and wore a cranberry strapless dress that my grandma purchased for me, very much in line with the cocktail dress code.
I didn't try to do this, but in hindsight, I wore makeup that was too much for a wedding. I just wore what I would normally do – toned-down smokey eyes, eyeliner, and a neutral-colored lip. One of the granddaughters of the husband she was marrying then pulled me aside and told me I did too much, and that I should wipe the makeup off before photos.
I was extremely embarrassed; the only other wedding I had ever been to was when I was six, so at the time I had no idea of the etiquette and was mortified that I had broken it. I ended up wiping off the eyeliner, replacing the eyeshadow with a neutral-colored eyeshadow, and putting on a clear chapstick.
For this wedding, my grandma reminded me that I should do a very toned-down look and not upstage her at this wedding. These days, I don't wear nearly as much makeup as I used to, so I went with my daily makeup routine – BB cream and a light concealer, a neutral-colored cream blush, some light mascara (that was dark brown instead of black), and a sheer/glossy pinky-neutral-colored lipstick.
I paired this with a navy blue dress that I tried my best to match my grandma's request that the dress code be 'in between casual and cocktail').
My grandma didn't say anything about how I looked during the wedding, nor did anyone else, so I assumed I did a good job of making sure she was still in the spotlight.
However, today she got some of the photos back from her friend who was taking them. She said that I was the standout in all of the photos and it was a very tacky move to try to get all of the attention on me when it was her wedding. I apologized and said I tried to be as toned down as possible while still looking presentable, she said the right move would have been to wear no makeup at all and wear a more conservative pantsuit.
At the time that I got this call, I was with my paternal grandmother. They do not get along in the slightest. PG told MG that it was unreasonable to expect me to dress 'frumpy' to please her and that she had three sets of wedding photos for weddings before I was even born that she could look back on to be the 'star of the show' if she wanted. This led to MG telling me she wished to take a break from speaking to me for a while so I could reflect on my 'selfish actions.'
I feel really bad, I didn't mean to wreck a special day for her, and in hindsight, maybe I should have approved my dress and makeup with her before the wedding. So I thought I'd get some feedback here to see if I'm the jerk/if what I did was selfish."
---
33. AITJ For Not Offering Booze To Guests?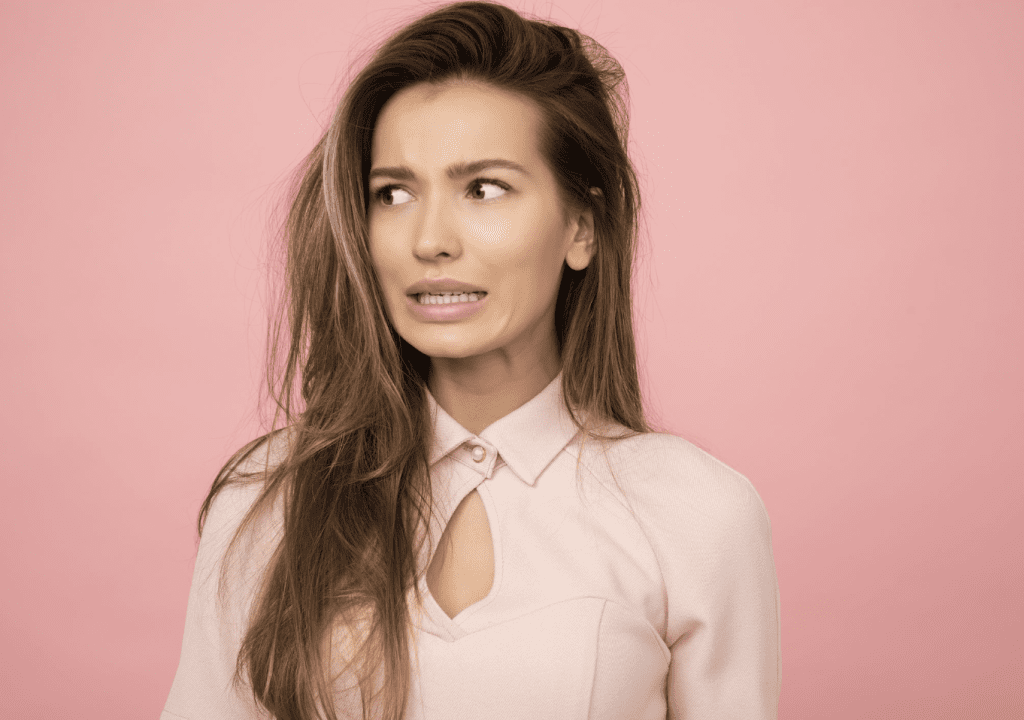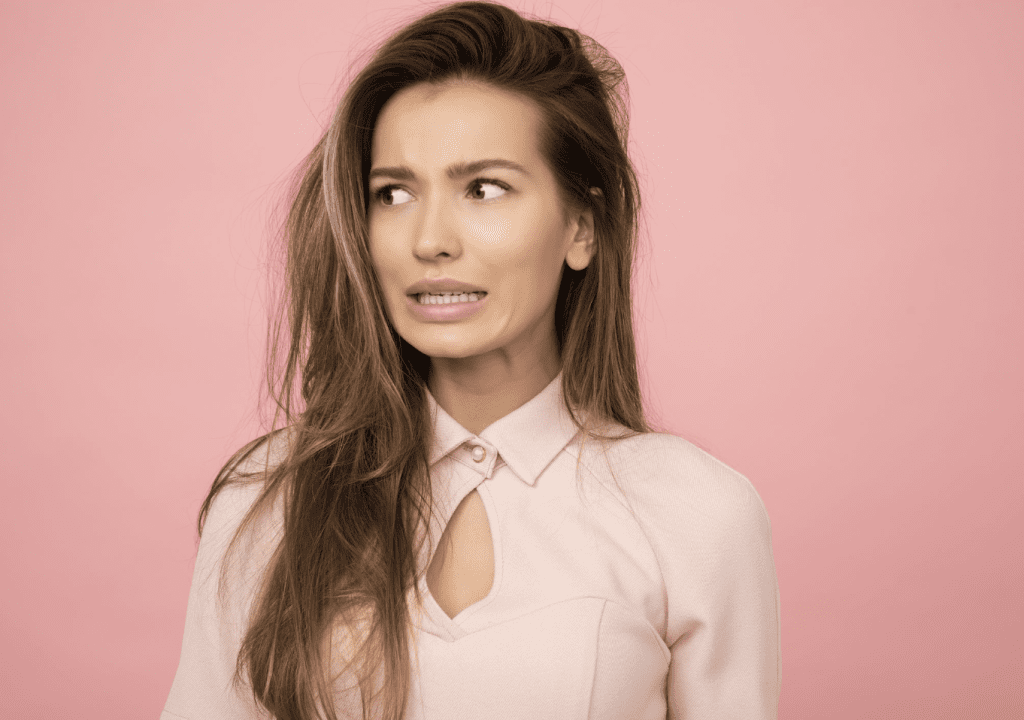 "I (23F) suffer from mental health + addiction problems (sober now) & am on lots of medication for my own personal reasons, I decided to stop drinking even though it wasn't my substance of choice, I know how I am & that something becomes an addiction fast. I don't have any liquor in my home & never think about having liquor in my home for these reasons.
I had some guests over for dinner & let them know beforehand I would NOT be providing drinks, if they wish to have a drink they must bring it with them and take it when they leave. I also let them know not to bring booze as a gift as I will give it back.
Well fast forward to the evening of the dinner, my friend & her fiance show up without any liquor which is completely fine but it was odd since they're heavy drinkers. They sat down and asked me if I had any wine, I explained to them I sent out a message saying I wouldn't be providing liquor but there's a liquor store down the road.
My friend's fiance said it was 'bad manners' & I wasn't a 'good host' for not providing any drinks. I apologized and they left to get some booze. When they came back everyone was there. They brought me a bottle of wine, I politely declined and asked them to re-read the text I sent out.
They sat & complained for 2 hours to all the guests about them having to buy their own drink & that I didn't accept their gift. It made other guests uncomfortable.
I decided to take some space to decide what I wanted to say to my friend; when I finally decided to tell her it really hurt my feelings & made other people uncomfortable, she lost her absolute mind saying I was not only a bad host but bad friend for not providing liquor & it shouldn't be her responsibility to buy her own for a dinner I was making and how I was rude for not taking the bottle of wine her and her fiance bought…
The other guests sided with me that she was being unreasonable but, I feel guilty and think maybe I'm in the wrong. AITJ?"
---
32. AITJ For Wanting To Pick Up My Kids From School?
"My husband (46M) and I (40f) have two kids: 7F, 5M.
We live in the town where my husband was born. In the same town also live my MIL (73F) and my husband's aunt, who is my FIL's stepsister (69F). My FIL died young, I never met him.
My MIL is kind and good-hearted. We get along well.
My husband's aunt (let's call her Ann) is quite different. She married and divorced when she was young, and did not have children. She usually travels a lot and she is seen as the 'cool' one, especially by MIL.
Ann has been usually polite to me but I have always felt she was strange in some way, especially after we had kids.
Some episodes to give context:
As at the time my daughter was born I didn't have a car, she offered to drive me to the first medical checks for the baby. While we were in the waiting room, as soon as the doctors called our names, she grabbed my daughter from the cot and ran with her in the room.
On another visit, I was holding my daughter in my arms climbing down stairs and she asked me to hand the baby to her because in her opinion I wasn't feeling well and might fall.
After some time I bought a car and since I was not an experienced driver she made a comment that she was not sure she trusted 'her niece' to be in the car with me.
She commented a lot of times that my daughter was beautiful, that she was very smart… etc., most times adding 'just like her aunt'.
When the children became of school age my MIL was the person we trusted to take care of them after school before we came back from work. Ann was on the trusted people list for the school, but it was implied she would go only in case of emergency.
Instead, after some time it became usual that Ann went to pick up the kids. I was not happy with this because it was not what we had agreed.
My concern with Ann picking them up from school is that she drives them around in her car, takes them places, and never asks our parents for permission or tells us where they are going.
Recently the company I work in has had some financial difficulties and decided to temporarily reduce the employees' working hours. So one day I phoned Ann and told her that since I was working fewer hours, I would be happy to spend some quality time with my kids so I would like to go pick them up from school.
I said that was a temporary thing and that it was okay for her to spend time with them once in a while. She told me that she 'would do everything for the kids' (something she has said a lot of times) but that it was okay.
However, since then, she has become very cold to us.
She keeps making excuses for not coming to family events. She told MIL she was angry at us because of that phone call I made.
I feel as if I could have been a jerk because it seems to me I ruined a fragile family dynamics. I won't lie, I feel better if she is not around, as she makes me uncomfortable.
But my kids loved spending time with her and she seemed to genuinely enjoy spending time with them."
---
31. AITJ For Telling My Parents That They Don't Know Anything About My Finances?
"I (29f) have a good salary, I make good money. I take home about £79/80k after tax depending on overtime – about $100k for our American friends.
I make about 40k at my full-time job in tech but I make the rest from an unexpectedly profitable side hustle in consultancy. My parents know about both jobs, but I've never told them how much I make, only that I'm fine and I can afford to take care of myself.
They've never believed it because I choose to live well within my means.
I chose to rent a small 2-bed flat close to work and choose to drive the same car I've had since I was 20 (because it's fine and does the job). Choose to shop at Lidl etc. I max out my ISA allowance and investments every year and choose to invest a large portion of my leftover income in charity and community organizations.
I'm fortunate to be in a position where I can splurge when I want to (usually on new sporting equipment) and can cover most unexpected expenses should they happen. But my parents only see living in small apartments, driving old cars, and shopping at budget stores. I'm only a junior at a company and sometimes do consultancy and they have been constantly digging at me for years to get a better job and make more money so I can spend more and live better despite me telling them I am choosing to live this way on purpose and I make enough.
We grew up poor and they make really decent money now but have always been obsessed with acquiring more wealth for themselves to an unhealthy degree.
I was over at their place for Sunday lunch yesterday and they had invited a bunch of their rich friends, which I usually don't mind. But the conversation got to finances and my parents got to lamenting that they're always encouraging me to make more money but I'm stuck in the not well-off mindset, living like I still make minimum wage.
I finally snapped and told them that I keep telling them I'm fine, that I'm choosing this and I'm really happy. That actually I make a lot and am up in savings and investments, and they'd know that if they asked questions instead of judging a book by its cover. They're mad at me because I 'embarrassed' them by making them look like bad and uninterested parents who don't know how much their child makes.
I don't really have anyone to ask so here I am – AITJ?"
---
30. AITJ For Refusing To Pay For My Wife To Get Plastic Surgery?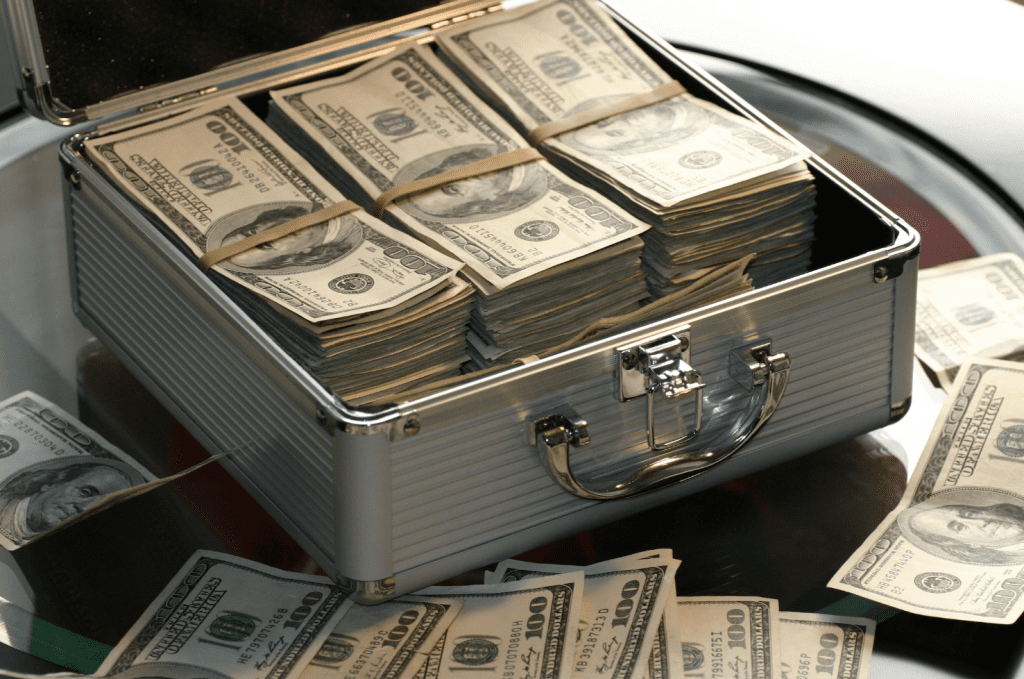 "College sweethearts. Married after graduation. After 2 kids, my wife announced that she wanted to be a full-time stay-at-home mom. I had a fledgling business, and finances were tight, but we made it work. After 10 years and 3 kids, life was solid. I was working 60+ hours building the business. We got along well, the kids were great and I was living the dream.
At this time, my wife announced she wanted to get her chest done. It was just to 'blow the balloons back up'. I thought they were just fine – exactly as nature intended – and made it clear it was for her, not me. We budgeted for months, and she got it done right before our 11th anniversary.
11th Anniversary Dinner. Wife advised that She Loved Me But Was Not In Love With Me (such a cliché). She wanted a divorce. I was gobsmacked. I thought she was kidding (we liked to prank each other). Nope. Serious like a heart attack.
I discovered she was having an affair with our son's friend's dad.

Her best friend was a key enabler.

I did everything to save the marriage but called it dead after 6 months of trying.
10's of 1000s in legal bills. I got evicted from our house due to false allegations (her greatest shame to this day). Started the process of selling the business to pay her 50% (No fault state.

No penalty for Adultery.)

I had twice monthly weekend visitation. Living in a basement apartment. Had to pay interim child and spousal support which left me financially destitute.
It was bad. Really bad. She turned into a viscous, vindictive person that I didn't even recognize. Then, right before the divorce was finalized, the nightmare was over.
She ended it with the 'guy'. Invited me back home, and we started the long (very long) road to reconciliation.
Fast forward to now. 25 years of marriage. Life is OK. The kids are doing great. I kept the business, and the business did well. We moved to a different city. Wife has a new circle of friends.
I have no reason not to trust her. The issue: My wife wants a mini-facelift/liposuction that will cost about $25,000. Money is not the issue.
Last plastic surgery gave her self-esteem a steroid boost. I'm sure I suffer undiagnosed PTSD. The idea of new plastic surgery is giving me heavy-duty flashbacks.
I said No Way.
(Agreed that I control finances, except for monthly spending budget).
Her position is that she's paid her penance through years of individual and couples counseling. She admits her failure and betrayal and has spent 14 years making good her mistake. She says my refusal to pay is punishing her for ancient history. She says it's controlling.
This issue has caused the first real heavy argument (complete with raised voices and silent treatment) in a decade. Do I think the new Plastic Surgery will be a precursor for another affair? Not really, but I would have bet my life that the first one wouldn't have either."
---
29. AITJ For Not Wanting To Live With My Narcissistic Mother?
"I (27F) am going to get married to my fiance (32M) in July and for some context, I am a Brazilian living in Ireland for nearly 5 years now.
Now, my mom (52F) has always said that she would like to come to live abroad and that was actually her dream for as long as I can remember now.
But the issue is: even though I have been here for 5 years, she never tried to learn the language whatsoever, so I would have to look after her here as well, and once again stop living my own life.
My mom has depression and I grew up taking care of her whenever she had a breakdown.
To this day she still says I am like her mother and she's like the daughter. On top of all that, as my mom divorced very young, she had multiple relationships where they were the priorities in her life, to the point that I felt invisible and most of the time alone and completely neglected.
My mom manipulated me growing up to be scared of living, so I was emotionally terrified to go out with friends because she would scare me by saying something bad was going to happen or that she didn't want to be alone (those were the times when she was single… In truth, the only moments she would remember she had a daughter).
I am now working with my psychologist and focusing on my toxic relationship with my mom as she has always controlled me and I was never able to do anything that I actually wanted to. I started living my life when I moved here and yet for over 3 years I would have to text her telling her every movement taken because I quote her 'I need to know if you're ok because I worry too much'.
Anyway, since I announced my engagement and all, she's been saying she will come to live in the house with us. I explained to her that the fiance and I would want to have our own space as we have been sharing places, but she would be welcome to stay in the house for a month and if she wanted to stay longer, we would help her find a place.
I also explained how I don't make decisions on my own anymore because I share a life with my partner and he needs to be comfortable as well but she played the guilt card on how just because I am living my life, doesn't mean that I shouldn't not want to have my mother (whatever that means).
And now, she's twisting the whole story to my brother and saying to him that I don't care about her anymore and all the drama, and how she is always the victim.
AITJ for telling my possibly narcissistic mother that she can't come live with us?"
---
28. AITJ For Telling My Sister-In-Law I'd Testify Against Her If She Takes My Brother To Court?
"My (f 28) SIL (f 26) likes to play this stupid game where she brings up hypothetical scenarios or asks questions she knows will make her upset if she doesn't get the specific answer she wants.
I've asked her twice to stop involving me in this because I'm not typical and my responses won't be to her liking.
One of these scenarios, and she's serious about it, is that my brother should get an apartment where we currently live so he can continue to work and provide for her and their kids, while she moves to a completely different state to live with her family.
She's brought this scenario up with me at least 3 times and other family members even more. My brother is obviously against it.
She doesn't want to divorce, she just wants this living arrangement. I asked who would have the kids and she said she would expect to have them full-time because they are HER kids.
That he can come and fly and visit on his days off whenever he can squeeze it in (he's in a demanding field). This means maybe once a month – if that.
I said that was messed up and that nobody should interfere with a parent's access to their children unless the parent is truly dangerous and bad for the kid.
She said she didn't see a problem with it.
I told her that even though I love her, I'd encourage him to petition the court to at least get 50/50 custody. She lost it saying nobody would take HER kids from her. That they belong to her.
This is where I got mad/snapped. She said 'I wish he would take me to court.
I have some dirt on him and I'd be happy to air everything out.'
Before this, it was just a stupid hypothetical, but this threat made me upset and I told her I'd 100% be a character witness against her having them 100% of the time – especially given the way she talks about her dad (who she wants to live with) being mentally abusive, and that she refuses to seek therapy even though she admits she has problems that manifest in some very unhealthy behaviors/choices.
That my brother deserves to be in his kids' lives 50% of the time if she wants to unnecessarily tear apart her family and she could have them the other 50%.
She told me to mind my business and not get involved. That it's between her and my brother and I have no right to insert myself in custody issues.
After that, I was over it. Any time she tried to prolong the fight with me, screaming at me, I just kept repeating 'Don't ask for my opinion on things if you don't want to hear the answer' as I packed my things and left.
So, am I the jerk for saying I'd testify against her in this ridiculous hypothetical she brings up all the time?"
---
27. AITJ For Getting In An Accident Before My Sister's Wedding?
"3 or 4 weeks back I (m 24) went dirt biking with my friends on a Tuesday. I ended up getting in an accident and I was only in the hospital for like 6 hours. Nothing too bad no serious brain injury or anything.
I broke my rib and hurt my hand and a bunch of other minor injuries. I also had a pretty bad shoulder injury that'll force me to be in a sling for a while. I was in bed for a few days and needed my partner to help me with a bunch of basic tasks.
By the next week, my ribs were feeling better but I was only at like 30 percent.
The week after the accident I had to go to my sister's wedding. People seemed pretty hostile towards me and that's fine I understand it's a stressful week. The wedding went by fine but when we were doing family photos I got a lot of dirty looks.
Here's the issue: my sister wasn't happy that I was in a sling in the photos. They thought I was taking attention away from them.
So now a week after the wedding I ended up getting texts from multiple family members saying how irresponsible it was for me to go dirt biking a week before her wedding.
They're claiming I took away the attention from her with my noticeable injuries. They told me I was stupid for dirt biking a week before an important family occasion. I did not apologize and straight up told them I wasn't asking to be injured. My parents took their side and so did my sister.
My brother-in-law did take my side and tried to defend me.
Part of the reason I am a little angry is no one actually cared that I was in a serious accident when it happened. My parents seemed more concerned that I might miss the wedding than the fact that I was in the hospital. I might be crazy, I don't know.
They seemed more angry that it happened before her wedding. Obviously, I understand I'm an adult but I expected a little sympathy. I didn't expect any sympathy during the wedding week because that is 100 percent her week and her moment.
I ended up apologizing to keep the peace but I seriously don't see how this is a big deal. Yeah, I did a risky activity and I paid the price for it but I don't think I'm a bad person or irresponsible like people are making me out to be.
AITJ?"
---
26. AITJ For Refusing To Pay For My Cat's Vet Bill?
"I (23F) live with my sister (20F) & her best friend (21F). We've only been living together for 3 months, but my sister's best friend & I are not getting along despite both of us being very close with my sister.
On Tuesday when I was at work, my sister noticed diarrhea on my cat's foot & according to her, there was red blood in it.
They both thought he was acting weird, so they decided to take my cat to the vet without asking me. I wasn't even informed that anything had happened until I got home that night. I was very upset they had not only made a medical decision about my pet without me but also didn't tell me what was happening.
Their reasoning is that they've been telling me he's acting weird for weeks. Now, I'm around my cat the most of any of us. I clean out his litter box, feed him, take him to the vet when I have concerns, etc. The last time I took him was a little over a month ago for an ear infection.
The reason I say all this is because I don't neglect my cat by any means. I haven't noticed anything unusual & the last time I got his blood work done was sometime around September/October of 2021.
Our roommate got more bloodwork done & god knows what else because she never consulted me. He was also taken in that same day which means a last-minute scheduling fee was added on.
I don't know all the details of the visit which is an issue in & of itself, but supposedly they noticed a slight indication of liver problems but not enough to where it's cause for concern. Mostly they just said to keep an eye on it.
If they had messaged me, I could have told them I recently started transitioning his food.
I knew he had been having diarrhea & was adjusting the ratio of old food & new food to help with the GI issues. Since it was on his foot, I'm not entirely sure the blood was in the diarrhea itself. He has cat acne on his chin that he scratches at until it bleeds.
I've asked the vet about it before & they've told me it's not uncommon for his age (3) & I have a spray for it. My roommate bought another one during her visit.
To clarify, my sister is the one who told me. Our roommate hasn't said anything to me about it even though she's the one that took him.
The bill was apparently $400 & my sister is telling me our roommate wants me to reimburse her. They are both acting like they didn't do anything wrong & I'm overreacting for being upset.
My sister even said our roommate has done this before with other people's pets. I feel like a major boundary has been crossed & we're definitely not close enough to where I'd trust her judgment.
I'm considering calling my vet & telling them not to allow her to make appointments on my behalf, but I'm not sure if that's taking it too far. Am I the jerk?"
---
25. AITJ For Being Too Embarrassed To Babysit My Niece Again?
"I (f 26) am being accused of being a jerk by my family and some in-laws, because I now refuse to babysit my sister's (f 30) daughter who is only a few months old.
I had in the past said that I was uncomfortable taking my niece out in public mostly fearing that if something happened that I wouldn't be able to get help in time. My niece also has a very hard time telling my sister and me apart and when she gets hungry she grabs at the corresponding female body part which I understand she is doing innocently but people stare and it makes me uncomfortable.
Two weeks ago my sister had her normal babysitter cancel on her out of the blue, so she asked if I would be willing to watch my niece. My husband (M 27) and I were off and I didn't see a problem with it. My sister dropped off my niece and we didn't have a problem in the first half of the day.
In the second half, my husband offered to take us to the beach on base. I am in the Marines and work and an expeditionary office on a Navy base, the base has a beach that military members and their families are allowed to utilize. The part of the beach my husband likes to go to is next to the base's medical facility so if something went wrong we could just run there in less than a minute.
While there I had just finished feeding my niece and was walking her to the water to hold her waist deep. I then saw that my boss was there with his family. I waved to be polite and in that moment my niece reached up and grabbed at my top pulling it down. I was shocked and my niece refused to let go so I basically accidentally flashed the entire beach.
We left shortly after, on Monday my boss told me that he was sorry and mentioned that someone had called the MA's because of indecent exposure. I am still embarrassed about it and I have told my boss that I would rather we act like it never happened.
This recent Wednesday night my sister asked if I could babysit again for a dinner she was having with her in-laws.
I refused. My sister ended up taking my niece to the dinner and my niece threw a fit. My sister and her mother-in-law called me later that night as they were getting kicked out to yell at me. When I explained why I didn't want to babysit they said I was being a jerk.
My brother-in-law then said I shouldn't be embarrassed because I am well endowed and my boss should feel lucky because he would have. I then hung up and blocked my BIL's contact information.
In the morning my sister apologized but I told her that I still wouldn't babysit until my niece was older.
My sister begged me to reconsider because she didn't want a repeat of last night in the future. AITJ for refusing to babysit my niece as it caused me public embarrassment?"
---
24. AITJ For Not Paying For My Fiance's Daughter's Tuition?
"My fiancée (35F) and I (39M) have been together for 3 years, and both have children from our last partners. I have a daughter (16) and she also has a daughter (12.) Now, a couple of weeks ago I was given a pretty big pay raise at work, and decided to send my daughter to a private school in our city.
After talking to my ex-wife, we decided that I would pay half and she would pay the other. She was excited as it was the school she herself attended when she was younger.
My fiancée though, was not happy. She said that we should let her daughter go to the same private school as well and that I should pay half.
I told her that I doubt that my stepdaughter would even want to go there in the first place (my daughter is more goal/work oriented while hers is a social butterfly who doesn't put much notice on school.) I said that knowing her daughter (we have a great relationship) it would be very stressful for her to move schools and there really was no point.
My daughter has dreams of becoming a surgeon and this specific school would allow her to explore that possibility more.
Besides this, I said I could pay 1/3 of the tuition, while she and her ex paid the remaining amount. My stepdaughter goes to her dad's house during the weekends and as far as I know, they're very close.
Judging by his house (I've been there a couple of times picking her up) he and his wife are definitely well off and wouldn't face financial issues. My fiancée said she didn't want to ask him and that I should be paying the full half since it was my idea.
I told her that we should ask the actual subject of discussion, AKA her daughter.
I called her into the room and asked, and as I thought, she replied with 'No.' She has a lot of great friends in her current school and is fully satisfied with her lifestyle. My fiancée asked her to think about it more while glancing at me with an annoyed grimace.
Even after this, my fiancée still wants to send her daughter to the school, while having me pay half.
She says it would benefit her daughter more than she knows. Now she is acting cold towards me around the house, and I'm not sure what to do.
AITJ?"
---
23. AITJ For Demanding My Daughter's Father Undergo A Substance Test?
"I (f 28) have a child (f 1) with my ex (m 25). During our relationship, we did party most weekends (drinking, smoking, and occasional use of substances), but after I found out I was pregnant, I changed my life to accommodate having a child. He had promised to do the same but relapsed a week before she was born into an addiction he had been clean of since before we started going out.
Long story short, he arrived at the hospital the day she was born so out of it, he had to be removed by staff before I went into labor, and left his stash in the room. Because of this, I had to take a substance test to take my baby home which was stressful, and humiliating and ended our relationship.
He has since apologized and turned it around for the better. He sends support, shows up for supervised visits, and we video chat with him twice a week. I know addiction is an illness, and our daughter adores him, so I don't want to cut him out of her life as long as he's trying.
Anyway. He was very excited for her birthday but then he missed one of our video chats which is unusual. Then, around 4 AM, he sent me 37 texts about how he misses me, how I abandoned him at his lowest, how he can never forgive me for it, just on and on with lots of contradictions and misspellings.
My heart sank because I knew he was using again.
He apologized later that day, claiming he'd been out drinking with friends. I told him that was fine, but if he wanted to come visit on our daughter's bday, he would need to pass a substance test. He said that was fine.
The day arrived and he showed up and went straight to see our daughter who was playing with her great-grandma (his grandma; we do visits at her house).
I stopped him and reminded him he needed to undergo a substance test or leave. He got very agitated and said he didn't have to. I said it shouldn't be a big deal, and he admitted he was using.
Maybe I'm soft, but our daughter heard his voice already and I did let him give her gifts and hug him but then got her ready and left. He texted me saying he was sorry and he would do better but THEN I started getting texts from his mom of all people.
She claimed I blindsided her son, that I was no saint and should be subject to substance tests as well (which like… sure? Test away!), and that I was using my daughter as a pawn and it was, 'cruel of me to not let a father see his daughter on her first bday.' She hurled a couple more insults for good measure – calling me a hypochondriac for taking my daughter in to get evaluated for a genetic connective tissue disorder which her dad also likely has – and all but threatening to call CPS because she knows I take edibles and 'probably do a lot worse.'
I have not responded (or told her son), but I did start to feel guilty for not letting them have a longer visit because he wasn't screwed up upon arrival and it is her only first bday. His grandma is firmly in my corner and always has been and my family thinks I'm being way too giving (they want me to shut him out of her life entirely), but AITJ?"
---
22. AITJ For Calling Out My Mother-In-Law's Lies?
"MIL's family likes to treat me like absolute trash for 'keeping her grandkids from her'. In reality, MIL is welcome to visit but doesn't want to because she would have to stay in a hotel. She chooses to never video chat or call, so she has only seen my 5-year-old once and never met my 3-year-old (until now).
MIL also doesn't invite us to visit because she claims her husband doesn't want us in their house. I always thought that made him sound like a controlling jerk, but whatever. We are currently in her state for a wedding.
Recently I got crap from MIL's dad about how it isn't right and we should come and see her.
I replied that we weren't invited as her husband didn't want us in the house. Well, MIL's dad is a gossip, so that got around to the whole family, and MIL's husband was mad and said he never said that. MIL said it might be a misunderstanding and we should let it go.
At this point, I realized she had lied about something.
I said it wasn't a misunderstanding on my end, as I had clearly heard her say it. MIL's husband snapped at me that while he wouldn't enjoy us visiting, he would never be controlling like that with his wife's son. MIL again said let's move on.
I refused and said she had told me that, so right now she needed to explain.
MIL finally admitted that he never actually said it, but she knew how much he would hate having us in his house, and it made her sad, so she didn't want to invite us. She then got some crap from the family about being a bad mom and lying. MIL is currently furious with me.
She says I should have let her change the subject, that I made her look bad, and that I took what she said too literally."
---
21. AITJ For Refusing To Take The Elm Tree Down?
"We have an elm tree in our front yard, near-ish to our neighbor's property. The way the tree has grown, a hefty portion of the limbs & canopy heads in their direction and hangs over some of their side yard and gravel parking pad extension to their driveway (and maybe some of the driveway).
They hate the tree because 1) they're afraid it'll damage their house if it comes down in a storm (several arborists have said the tree is healthy, the nicest tree in our yard, and isn't at any more risk of damaging their house than any of the other many trees in proximity to their home) 2) they don't like the leaves and sticks that drop in their yard (they are yard enthusiasts and mow & leaf-blow several times/week) 3) seasonally, the tree drops some mucous that gets on their car(s).
They say it's starting to ruin the paint (not sure this is true). They'd be happy to have no trees around at all as they see them as just a nuisance.
We encouraged them to call out an arborist to see what could be done, but they want it to be our problem and not be inconvenienced to have to deal with it.
In the 10+ years we've been their neighbors, we only recall them mentioning the tree once – was 2 years ago when some branches were approaching their roof, so we had it pruned back and looked at to make sure it was healthy. We just consulted with 2 different arborists who said there's no reason to take the healthy tree out.
They can prune it again, but to avoid stressing it, they can't take off all that's encroaching on the neighbor's property nor cut to the level that would placate the neighbor. They'll thin out the canopy some, remove the bit of dead branches, and prune what they can.
Legally, we needn't do anything because there's no hazard.
Legally, they can pay to remove what's on their property, but if it ends up killing the tree, we could sue for 3X the value of the tree.
We sent the neighbor the quote/recommendation from the arborist with a picture of what they can prune and indicated that was our plan. The quote included the arborist's request to use the neighbor's driveway for their bucket truck.
The neighbor wrote back not allowing the use of their driveway (saying it has cracks and doesn't want to risk damage). They are unhappy that the pruning is a 'band-aid' solution, and we're not cutting the tree back like they asked in order to prevent 'more damage to their property'.
They seem to not understand that there's no middle ground between taking the whole tree out and pruning it back to the level recommended by the arborists (at a charge of $775 to us that we're willing to pay to be nice).
My husband is adamantly against taking the tree out – it frames the other trees in our yard (even the arborist said it'd look weird without it), provides shade, and there aren't many elms left in this area due to Dutch Elm disease. We live in a neighborhood with mature trees that literally borders a forest.
Am I the jerk for not removing the tree?"
---
20. AITJ For Asking The Priest If We Could Edit Some Parts Of His Lines At The Wedding?
"I (27f) am engaged to my partner (30m). It's relevant to note that my husband is Caucasian and I'm Indigenous/Native American (I'm fine identifying as either).
A situation has developed over the last few weeks with my partner's family. So we are planning two wedding ceremonies, a catholic ceremony for his family and a ceremony from my culture for my family – my parents will be attending the catholic ceremony and my future in-laws are invited to the cultural ceremony.
My partner has been extremely helpful, understanding, and patient during the planning process. The problem started when we met with the church folks to go over some ceremony basics. The priest (?) gave us a rundown of the words he would be saying and I asked if we could edit them a little.
Long story short – my ask has resulted in the priest/father (?) refusing to do the ceremony and my in-laws taking back their blessing of our marriage because I'm 'disrespectful to them, their son, their church, and their religion'.
I'll be honest, I have very little knowledge of the inner workings of Catholicism aside from what I've googled and I'm at a loss over why there has been such a strong reaction. We changed a few things in my culture's wedding ceremony for my husband so that he is comfortable and that was completely fine with my tribal leaders.
I used this example of me accommodating my partner during my cultural ceremony and I expected the same understanding from them. Their reaction was not nice so I've stopped all communication with them for the last few days.
I'm not even sure what's happening anymore and I feel like I might have escalated things when I didn't need to.
Like, I'm not catholic so maybe I should have not asked to change their ceremony and let it go but also words are power in my culture and we don't just toss around promises/vows like they don't mean anything. I also know my parents would not like the wording of the vow the priest expected me to say so that's a major reason I asked for some changes.
My partner has been upset and he's not really speaking to me, his family, or anyone.
I don't know, y'all, let me know if I overreacted and I should just apologize because this whole mess has me stressed and anxious about what will happen."
---
19. AITJ For Getting Sick Of My Partner's Daughter's Behavior?
"I started going out with Heath almost 2 years ago.
We live separately still, as we have children to consider. I have 2 sons (6 and 11) and he has a daughter, 'Hannah' (9). I've noticed that the more Hannah gets comfortable here, the more behaviors she is willing to show me. Like the constant lies and overdramatic blame game.
I have been watching Hannah since school let out a week ago because both Heath and her mom work and don't trust daycares.
I nearly immediately regretted it. Both Heath and his ex are fully aware of Hannah's behaviors, so it is no surprise to them when she acts out and yes, they both try correcting it but nothing works. Ever since I started watching her a week ago I have been beyond overwhelmed and getting mad at the lies, drama, and screaming.
So this morning Hannah was dropped off at 6:30. My 11-year-old was sitting on the chair watching TV and she immediately started raising her voice to let her have the remote. When he said no, the screaming was immediate. I've had so many talks with this child about it so at this point I just snapped and yelled at her to go in the other room and stay away from the boys if she couldn't be nice.
She goes slamming through my house, slams her door (she stays in the guest room), starts to scream and cry, and then comes out 5 minutes later still crying and says to me 'I know that I'm mean sometimes but Gerald has been super rude to me and he doesn't get punished'. Gerald is my 11-year-old, who quite literally didn't do anything.
I then call her out on lying and immediately she goes 'I know that I lie a lot but this is just who I am'. Within seconds of this conversation ending she is out screaming at my son again. In his face. So I texted both my partner and his baby mama and told them to come get their kid and said I wasn't watching her for a few days because I was done with her behaviors and lies.
Her mother shows up first and while she believes me, she still has an attitude toward me saying that this is what I signed up for, that she gets it, and that her kid is overwhelming but as a 'stepmom' I need to learn to handle it. My partner then shows up and he is just quiet.
The baby mama then says 'Maybe you're just not cut out for this' so I said 'Maybe y'all should get this girl into therapy like I've been saying and try to better your child before she gets herself into trouble with someone less forgiving' and walk off. I'm now being told I'm the overdramatic one.
AITJ?"
---
18. AITJ For Moving Out And Not Helping My Family With Expenses?
"My family and I grew up pretty poor, we had Electronic Benefits Transfer (EBT), food snaps, assisted housing, etc. Life wasn't fun but we made due. After graduating from high school, I became the first to go to college and graduate while living from home. We lived under a certain restriction, if we made more than X$, our rent would go up – the only exception being a full-time student.
I lived under my parent's rules and couldn't do anything outside my home or invite friends over. I was more or less a prisoner.
Shortly after graduating, I got a full-time salaried office job and things were looking great. Unfortunately, due to the rule above, our family was forced to pay a lot more for rent due to my additional income.
Our rent increased roughly 50%. For the first 6 months, I lost well over half my salary just to cover rent. I covered close to 85% ($1300+) of the rent while my 2 siblings and parents covered 15%. While doing so, I felt fooled, why was I paying for so much while I got back so little? Why do I have to pay this much while they just lounge around?
After the 9-month mark, I decided to look for an apartment and move out. I gave them 3 months of warnings before leaving.
After I moved out, my family was forced to pay for the last 3 months as if I was still living there. I did not help them and told them I needed to worry about my own living situation before I could help anyone else.
They called me a jerk for leaving so suddenly and forcing them to pay 3 months of rent as if I lived there. They also asked for financial help but I couldn't, I had student loans, furniture, food, etc. They called me a jerk for not helping the family out. So, AITJ?"
---
17. WIBTJ If I Don't Invite My Parents To My Graduation?
"I (22f) have been married to my wife (24f), Sam, since November of 2021.
We have quite the history dating back to middle school.
We instantly had a connection and have been pretty inseparable since, not without fighting my parents' raging homophobia. In my adolescent years, my parents did everything possible to keep me away from Sam, from trackers on my car and phone, to even having people keep tabs on me at school and in public. If I was caught with Sam it was met with mental and physical retribution including 'church' every morning before school with me reading scripture aloud about why being gay is wrong in the living room before I could leave.
I am naturally a rebellious individual and fought it as long as I could, but Sam made the decision around my Junior year of high school to end things temporarily until we 'were older' to prevent any more harm to me.
Fast forward a few years to my junior/senior year of college: Sam and I reconnected, but kept things under wraps until we were sure we were going to actually be in a relationship.
A couple of months later I told my mom, Charlotte, we were together. Least to say, she wasn't pleased and said she wanted nothing to do with Sam or our relationship and not to ask her for anything. I cut back communication from texting/calling every other day to once or twice a month.
When we do talk if I even bring up Sam's name the conversation immediately gets changed. When we got married I mentioned it after the fact to my mother who became enraged and stated how 'I was screwing up my life'.
Present day: I graduate the first week of August, my parents have asked when I am graduating as they know it is coming up and I've just responded with sometime in August that I wasn't sure of the date yet.
I obviously can't keep saying this for much longer. Sam's grandparents and sister are coming as well as our SUPPORTIVE friends. I don't want things to be awkward or for my parents to say anything out of the way to Sam. I honestly feel like I shouldn't even continue communication with them.
WIBTJ for not inviting my parents to my college graduation because they do not acknowledge my spouse/our relationship?"
---
16. WIBTJ If I Get My Brother's Pit Bull Euthanized?
"I (29F) have an older brother that we'll call James (35M). He has a pitbull that has been a part of our family for 17 years. From those years my parents have taken full responsibility for her as far as vet bills, food, etc. while my brother was in college and traveling the world.
He took her to college for a total of a month and brought her back to my parents because it was too much work to take on the responsibility of having her.
When I went to college I took her with me for 2 years and then brought her back to my parents because my brother demanded her to come back.
Anyway fast forward to the present day and my brother buys her food and might take her to the vet occasionally if there's something seriously wrong with her (which there is and I will get to that) and she still lives with my parents. I have talked to my brother about putting her down because she is in a lot of pain and has countless tumors on her.
She can longer hold her bowels and will have multiple accidents in the house simply because she can't control them. James refused this and threw a fit and said he would not do that to her, that she needed to go naturally and she had at least another year.
I spoke to my parents and told them I was willing to pay half the cost to put her down (they want to put her down as well they just can't financially) and they agreed. I told them we would just tell James that she passed naturally so we don't have to hear him yell and berate us like he usually does (we are all sick of it, but I'm the only one who says anything back).
I am tired of seeing her suffer and want her to stop hurting. I took care of her more than James and have always been very close to her so it really hurts to watch her suffer and go through what she's going through."
---
15. AITJ For Limiting How Many Popsicles The Kids Are Allowed To Get From My Freezer?
"I (25f) live in a small neighborhood where we all get along with each other.
Well, my neighbors and I often tend to have little cookouts or gatherings in our yards to celebrate various holidays or just to let the kids hang out in general. However, with the summer heat we haven't done many hangouts like this, it's usually just the kids playing outside now.
I tend to get worried that they'll overheat out there so I decided to use the extra deep freezer I had and fill it with ice creams and popsicles for the kids and put it outside so that they'll have something to cool down with.
I left a note on the freezer telling them it's okay to take more than one just be mindful of others and not take too many. This worked out great. The kids listened to the note I left and some of my neighbors even pitched in to refill the freezer whenever it started getting empty.
All was well.
That was until a new family moved in. Their kids would always take way too much – sometimes even taking whole boxes of popsicles or one too many ice creams. Even the parents would come and snatch a few. I went to their door and told them that they had to slow down because it was getting to the point where the freezer would run out too fast and the other kids would be left with none.
They said they understood and that they'd tell their kids to slow down. I went home after that.
Lo and behold, there the parents are the next day about to take multiple boxes of ice cream. I went outside and stopped them, telling them to put them back. They complained about it for a while but eventually put them back.
I was beyond annoyed with this and I wanted to find a way to work around this situation. I didn't want to stop filling the freezer because I wasn't about to punish all the kids for something one family did.
Instead, I decided to get a clasp lock for the freezer. I called up my other neighbors and explained this to them.
They all agreed with me so I went and brought the lock and put it on the freezer. The same day I also brought multiple keys for it and gave them to all my neighbors except for that one family. I would personally unlock it myself if their kids wanted an ice cream or popsicle.
(I didn't want to exclude their kids because I didn't like the thought of them watching everyone else have ice cream/popsicles while not having any themselves.)
I guess they must have told their parents that because a few days later I had both of them knocking on my door and yelling about how I'm making them seem like thieves to the other neighbors and calling me an overdramatic jerk for locking the freezer.
I simply told them that I gave them a warning but they didn't listen so now they gotta deal with the consequences of their actions.
So am I the jerk for putting a lock on my deep freezer?"
---
14. AITJ For Buying My Wife A Dress Just Like My Intern's?
"I work in HR in a corporate office for a company I won't mention. I have an intern working under me who has been here for the past 7 months and will be full-time once she graduates.
The dress code at my office is business casual, and I have an intern who always dresses very nicely. She's usually in a dress or skirt of some kind and does nice makeup, etc.
I recently approached her last week because she was wearing a very pretty yellow dress and I wanted to see my wife wear it.
I asked the intern where the dress was from with the idea of purchasing it for my wife. The intern and my wife are both darker skinned (the intern is black and my wife is Hispanic) so I thought the color would look great on my wife.
The intern told me she didn't remember where it was from but would text me to let me know once she found out.
I only have her personal number for issues related to work, I have never texted outside of work hours.
Later that night I got a text from her with a link to the dress. I thanked her and ordered it as a surprise for my wife.
My wife came into work a day later to drop off my lunch while I was talking to the intern.
The intern was wearing the dress.
Yesterday the dress came in the mail and I presented it to my wife and she flipped.
She accused me of trying to make her look like my intern, and that I only got the dress because I secretly liked the intern.
I was so confused and explained that I had no romantic feelings for the intern and only thought the dress would look good on her because of similar skin tones.
My wife refused to wear it and has been pouting all day.
MIL called me on my way to work this morning and said I was insensitive and shouldn't compare her daughter to a 'young & skinny intern'.
AITJ?"
---
13. AITJ For Not Giving My Mother Access To Her 100K?
"My (61f) mother (83) lives in an apartment that I created on the lower level of my house – two bedrooms, bathroom, full kitchen, and living room. I pay for everything – food, utilities, water, cable, any travel we do, etc. as well as $200/month for a long-term care plan.
My goal is to have everything to be able to let her age in place and hopefully, when her time comes, let her pass peacefully at home.
She gets $1700 in SS/month and contributes nothing to me. I tried to work out a budget with her, but after 3 years of fighting, I just decided to let it go.
Tons of packages from eBay arrive for her daily. She needs a new laptop. Hers still works, but it is old and slow. I told her to save for it out of her monthly or ask my brothers to pay.
She said she wanted to use 'her money' to pay for it and I told her no, that money was for her end-of-life care because the long-term care runs out after a period of time.
Her mom lived to be 94 and needed help for at least five years with daily life activities and things aren't cheap.
Both my parents spent every dime they ever had. My mother never really worked, until I took her in she lived off retail work and money her father left her. When I bring up that I'm saving the money for her, she tells me 'It doesn't matter if we spend all the money – your kids are doing well and they can help you after I'm gone.' This infuriates me because my entire goal is to not have to place any burden on my kids and even leave them money – life is hard!
She says I am a jerk for insisting she budget out of her monthly money and not giving her the money. I say I'm just protecting her future. Am I the jerk here?"
---
12. AITJ For Being Mad At My Mom For FaceTiming With My Grandma During My Wedding?
"My parents (51F, 52M) are originally from Newfoundland and Labrador, Canada but moved to Ontario, Canada when they were both 18 to make a better life for themselves as work was scarce.
They raised both my sister (30F) and me (25F) in Ontario and made a great life for themselves. Then they announced to us all that they were going to sell the house we lived in to move back to Newfoundland. The reasoning my mom gave was to take care of their parents, but both sets of my grandparents are fairly young (in their late 60s) and self-sufficient.
Nevertheless, we are grown adults and they are allowed to do whatever they want with the house they own. The house sold quickly and my husband (25M) and I decided to move to Vancouver for a fresh start.
In the fall of 2021, my husband and I started to plan our wedding all over again, as our original plan was to get married in 2020.
We planned a small AirBnB wedding on Vancouver Island and invited all of our closest friends and family to fly in from Ontario. We told everyone we invited that there was absolutely no pressure to come. We wouldn't be upset as we know how expensive it can be to fly and stay in Vancouver.
My mom complained about the price of the trip every chance she could get. I felt awful about it, but I didn't really know what she expected me to do.
From the beginning, my mom asked me over text if she could set up a livestream of our ceremony for my grandma. I said no because I wanted my mom to be in the moment with us, and frankly, I don't know my grandma.
She was never around for our upbringing and when she would call, my mom would force the relationship, making it very awkward for my sister and me. That aside, she is quite rude and entitled. My mom shut down immediately, with a simple 'K' text.
Our wedding ceremony was everything I ever dreamed of until we went to sign our marriage certificate.
I looked at our very small crowd and saw my mom at the back with her phone pointed directly at us. I was livid. This was not the first time she had broken a boundary with me, but I didn't expect her to do it on my wedding day. I didn't want it to ruin our special day, so I didn't confront her about it.
My guests told me that when she started the FaceTime, the volume was turned all the way up. My best friend knew about the conversation I had with my mom about FaceTime and told her to turn her phone off. That was when my mom ran to the back to hide behind a pillar.
When we got our photos back, every picture of the ceremony was ruined by her with a phone in her hand.
I finally confronted her after everyone went home. Her response was 'My MOM wanted to see her first grandchild get married.' I told her that it didn't matter what she wanted, it was my wedding day and I said no. Since then we have had no contact. My sister says I'm being too harsh by going no contact, but I'm just sick of her breaking the boundaries I set.
Am I the jerk here?"
---
11. AITJ For Refusing To Be Responsible For My Niece?
"I (22F) am the middle child between my two sisters – Mary (24F) and Sarah (20F). Mary and Sarah each have a daughter. Mary has a rule that if we want to hold her daughter we have to ask (the baby not Mary) and if she (the baby) says no we can't hold her.
Everybody is respectful of this rule.
Recently we went on a family trip. Mary's husband had to stay at home because he had to work (this is relevant later). We were walking around and Mary asked me to hold her baby because she was tired of carrying her everywhere (she forgot to bring a stroller).
I reached for the baby but she shook her head. So I said no.
About an hour later Sarah asked me to hold her baby because she and her partner were tired, but she still wanted her baby to interact with everything around her and not be in her stroller. I said yes because Sarah's baby is ok with any family member holding her and doesn't cry with anybody.
This made Mary very mad and asked why they deserved a break but she didn't. I said she didn't 'deserve' a break because she had a clingy baby who only goes to their parents and nobody else. I said next time she should remember to bring her stroller or only go on trips with her husband so she can help hold the baby.
Later in the night some of the family wanted to go out. I prefer to stay in and Sarah knows that so she asked me to watch her baby while she and her partner go out. I said yes because her baby likes me and is a very easy baby. Mary asked me to watch her baby and I said no. She asked why and I told her how her baby doesn't go to anybody but her parents and will scream the whole time if someone who is not her parents holds her or watches her.
She told me she was tired. I told her she was more than welcome to stay home with me and I would help how I could, but I would not watch her child by myself. She tried to get our parents involved but they were firm in their decision to stay out of it. Mary is very angry at me and our whole family and hasn't been to any family dinners or hangouts in weeks.
AITJ for refusing to watch or hold my niece?"
---
10. AITJ For Not Helping My Dad And His Wife When They Needed Me?
"My parents are from different regions of the country and, after they divorced when I (26F) was a toddler, my dad (52M) moved back to his city which is 600 km away from where my mum and I live. He recently married his partner of 10 years (52F) with whom he has a 6-year-old girl (my half-sister).
My stepmother has another daughter from a previous marriage (23F).
Now, straight to the point. They all live in this city very far away from me, and I visit two times a year or whenever I can. This week I'm staying with them because I came for my cousin's wedding, but last month, when talking about me staying at their house, my dad and stepmum asked me to stay a few days after the wedding because she is having a chest reduction surgery and they said they needed help in the house.
I initially agreed, but during the past month, I've been having some doubts because there are 2 other adults in the house (my stepsister and my dad) who can help. My dad only has to work outside the house once a week, and only in the mornings, and my stepsister works in the afternoons, so I kept wondering how I could be helpful.
However, while staying here, I got a call I had been waiting for and it turns out I got a job in another region which is 300 km away from my home and I start the 22nd of this month. I was going to stay at my dad's until the 16th (the surgery is the 13th) but I told him I have to leave earlier because it's a 6h drive to my house and I only have 5-6 days to pack all my things and move to the other city.
I initially told him I'd have to leave on the 14th because this job changes everything for me and I have to get ready but he seemed upset and told me to stay a bit longer, so I compromised and I told him I was leaving on the 15th. Now, that seemed fine but yesterday I told him I would leave on the 15th in the morning and he gave me the runaround saying that his wife would stay at least two nights at the hospital and maybe she wouldn't be back home that day, etc.
I have my mind set, I'll leave on the 15th but I feel like maybe I'm being petty because I don't want to be their free babysitter and take care of their house.
Today I'm babysitting while really tired and thinking they want me here so that they can keep with their lives. My cousin's wedding was yesterday and my stepsis and I came back home at 5 am after the party… this morning my dad and stepmum left because they are at a spa celebrating their anniversary (I was informed of this during last night's dinner) and my stepsis who was supposed to babysit with me had lunch plans and left too.
I feel like what they expect from me isn't reciprocated, but maybe I'm not being objective and I am the jerk for not helping my family when they need me."
---
9. AITJ For Using Our Family Savings On Kitchen Renovations Instead Of My Son's Tuition?
" "My (40F) son (19M) came out to my husband (40M) and me when he was 14 years old. My husband and I are both atheists and support the LGBTQ+ community and we are both proud of our son for coming out.
However, my husband's mother is a devout catholic and is extremely intolerant of gay people. She is wealthy and my children were told from a young age their college would be paid for as long as they attended a private Christian or Catholic school. She believes this will keep them from partying, sleeping around before marriage, etc. I don't agree with this and have argued my children getting the best education possible regardless of the school's religious affiliation should be her top priority, but she refuses to change her mind.
My son chose a Christian college one state over to attend. He graduated with a lot of college credit from taking many AP classes in high school and will be done in three years as opposed to four. He's currently just begun year two which has been already paid for.
During Labor Day weekend, he came home to celebrate his grandma's birthday.
He told one of his cousins that he was talking to a boy at his college, and thought he could trust him. He seemed supportive according to my son, but he told his mom and dad, and my husband's sister and her husband are just as religious as my mother-in-law and outed my son to her.
She is livid and called me and informed me she will not be making any future payments toward his tuition and told me to relay the message to him as she will no longer be speaking to him. I have told him many times not to come out to his grandma, cousins, aunt, or uncle until he was through college.
I hate that he can't be himself, but my husband and I cannot afford his college. I don't like my mother-in-law and will be going no contact once my other two children (15f and 13m) get their chance to have their tuition paid for as well. My son is okay with me waiting to do so for the sake of his siblings.
He will unfortunately have to take out student loans and eat the cost of his final year.
My son is obviously devastated he will not have his final year of college paid for next year and that his cousin is not someone he can trust. He now wants me and my husband to foot the bill next year.
We have $25k saved up currently that we plan on using for much-needed kitchen renovations. Our oven barely works, our dishwasher doesn't work at all, and the kitchen itself is worn down and outdated. My son is calling me a jerk for prioritizing a 'remodel' over his education. We've explained to him our kitchen is falling apart and it's much needed and is nowhere near the cost of his tuition, so even if we postponed it, we would still be short as his private school is VERY expensive.
I feel like he is an adult and he needs to be the one to deal with the consequences, not us. AITJ for not using our family's savings to cover his remaining tuition?
EDIT: I feel like I should clear up the kitchen remodel. Obviously, appliances alone aren't going to cost me $25k.
The majority of money is going to be going to necessary infrastructure repairs. I live in an expensive area, and yes, this is what it costs to fix just the necessities. My kitchen will in no way be fancy.
---
8. AITJ For Telling My Daughter She's Not Gifted?
"My wife and I both have electrical engineering degrees but I no longer work in the field and am a manager.
We have a daughter (15F) and a son (17M) and both will be headed to university next month.
My son is doing a BA and has not yet picked his major and my daughter will be studying physics and computer science. My son is also very smart and is a history and language nerd.
My daughter is smart and hardworking and is attending at an earlier age than usual. She was in a school program for gifted kids.
We were having a conversation at dinner the other day and my wife mentioned how proud she was of our daughter and how lucky we were to have gifted children going to good university programs and how not many people can do what our daughter did.
I was also very happy but I said that while (daughter) is really hardworking and smart, I would not say that she is actually gifted and others can't do it if they put in the same amount of work.
Her school does a lot to try to admit girls into her program, and my wife helped teach her advanced college-level math and physics from an earlier age, she didn't naturally pick it up on her own. If anything being a younger applicant with the same credentials probably helped her stand out more for the admissions committee.
I have seen how people can ruin their lives by thinking they are 'gifted' and it going to their head so I just wanted to caution her about that.
Both my wife and daughter are upset at me now, my wife thinks I was trying to put her down which is not true, and says she is gifted, while my daughter actually agrees with me but says I should not have said it as she already knows.
AITJ here? It might not come across in the story but I am genuinely proud and happy for my kids and beyond what I described here, there was a lot of complimenting and celebration on my part."
---
7. AITJ For Excluding My Maid Of Honor And Sister From My Second Bachelorette Party?
"I'm (F 24) getting married next week and my sister (F 23) is my maid of honor. This weekend we had my bachelorette party and we originally agreed that all 'bridesmaids' (my best friend (F 25) and 3 close friends (M 24-27) would organize it.
But I later found out that my sister excluded everyone else because 'it should be the maid of honor's job' and just showed up with a fully booked plan before the others could even start discussing ideas.
The whole party was supposed to be a surprise but I expected that we'd be doing something that they knew I'd enjoy.
Unfortunately, my sister pulled up to some sort of spa and planned to get nails done and some face masks and stuff like that. Afterward, we had a private photoshoot with lots of dresses for me – I mean they were gorgeous but not something I'd ever feel comfortable in. We ended it with a dinner at a fancy restaurant where she preordered dishes that had meat in them.
I'm mostly vegan and she knows that.
All of those were cool ideas and I'm sure many brides would enjoy a bachelorette like that. I'd plan one exactly like that for my sister or best friend but it's just not me. I told her that I hated it but I appreciate that she clearly put a lot of effort and money into the day.
The others knew I wouldn't like it so they planned another party yesterday and that one couldn't have been better (we had a medieval dinner at a castle and they booked a cinema where we played video games and drank cocktails the whole day!) But we excluded my sister and now she's REALLY mad. In fact, my whole family is mad for having a second one and not being grateful for the one my sister planned for me.
I can understand she's hurt and I feel horrible so I consider repaying her the money she spent but I'm not apologizing for my interests – shouldn't a bachelorette party be for the bride? And I was just honest when she asked me if I liked it! Even though I do feel like I'm being an ungrateful jerk because she clearly put lots of effort into planning the day.
So any thoughts?
EDIT:
I did not choose her as my maid of honor. It's a family tradition that the sister takes that role and everyone assumed she would be and I just went with it to make them happy.
 The 2nd party was secretly planned by my friends after my sister told them she had a plan that was fully paid for without considering the ideas or opinions of the others.
I didn't call her to join us because the fight over the 1st party was a few hours prior and I knew that she did not understand my interests. So I didn't want her complaining or us fighting.
'mostly vegan': I don't eat meat/fish but I make exceptions for things like eggs/cow milk in desserts, sauces, etc. if I'm eating somewhere that doesn't have vegan options or it would be too inconvenient for the host to provide them.

Yes, my sister knows that."
---
6. AITJ For Trying To Turn My Mom's Attention Away From My Significant Other?
"So I (23M) have been with my significant other (22F) for 7 months. She has a visible scar on her neck and she hates to be asked about it and hates to tell the story behind it (believe it or not I don't have the story yet but I'm waiting til she's comfortable to share).
She met my family several times and of course… mom and aunts asked her about her scar… like 3-4 times in just a couple of hours, then at dinner, then during movie time, etc. It got bothersome and my SO would look uncomfortable and I could just tell that the question itself brings her sadness.
I told my mom to stop asking such invasive questions about the scar and every time she'd say 'Okay, won't ask I promise' but then she would turn around and do it again.
On Mother's Day, my SO and I attended dinner at mom's. We were sitting in the living room and my mom went to ask my SO about the scar again, this time with a bigger audience because the whole family was there.
My SO said she'd rather not talk but mom kept cornering her and kept asking her in yes/no form. I was sitting next to Mom and forced a loud fart in an attempt to take pressure and attention away from my SO and get Mom to switch her focus to something else. I was like 'Whoops' and the family started laughing.
Mom turned to me and gave me a nasty stare. It got awkward, I'm not gonna lie, but I was desperate and couldn't really yell at Mom to stop and start a fight on Mother's Day so I thought of this instead of making a scene.
She pulled me into the kitchen and scolded me for what I did after I admitted that I did it intentionally.
She called me childish and said that if I didn't want her to bring up my SO's scar then I should've said but I did! I swear like 100 times. Anyway, my SO and I left and my SO couldn't stop laughing in the car. Unfortunately, Dad was upset too saying I behaved poorly and childishly in front of the extended family and told me to grow up.
AITJ?"
---
5. AITJ For Telling My Significant Other She's Ruining Our Vacation With Her Constant Complaining?
"I (27m) had never been abroad or even on holiday before my significant other (24f) and I had a nice week planned in Italy.
When we got there she started complaining that she wished she'd brought more money since she didn't think she was going to have enough. I told her it'll be fine and we'll make it work.
We took turns paying for meals so I'd pay one day and she'd pay the next.
When it was her turn to pay she kept asking if I'd get soft drinks and cheap meals so I asked her to do the same when I was paying. She agreed to this then every night waited until the waiter came over and asked me if it was okay for her to get something more expensive so I ended up spending a lot more than her on meals.
This annoyed me but I was just trying to enjoy my holiday.
Then she started complaining about everything from the heat to how much we'd been walking which started to get me down. On the last night, I'd nearly run out of funds and she still had some left. She again waited til we were at the restaurant and asked if she could get a drink that was over €10 more than she said she was going to get.
I asked her to get something cheaper since I didn't really have the budget and she said I was ruining the holiday and that we were there to enjoy ourselves. I told her she could use some of her own money if she wanted to and she accused me of being rude since I knew she was struggling financially.
When we got to the hotel I told her it was her ruining the holiday not me with her constant complaining and expecting me to fund the trip instead of just enjoying our first holiday together.
She started crying and said I was out of order saying that. AITJ for saying she was ruining the holiday?"
---
4. AITJ For How I Reacted When My Husband Puked In The Kitchen Sink?
"We have a 2-compartment kitchen stainless steel sink that was stupidly designed to have 90-degree bottom edges and corners. There is a drying rack insert that fits into one side, and the disposer is on the other. In general, it is difficult to clean; the rack has to be removed and you have to get into the corners with a brush.
Also, when you run the disposer, pieces of food spew up onto the side with the drying rack. Maybe you can see where this is going.
Yesterday my husband got food poisoning. He is a relatively big guy and likes his food. Over a couple of hours, he started with nausea, had some chills, then was standing by the sink.
I asked him if he was feeling better and he said that he was nauseous. I walked over to the bathroom (less than 20 feet away) and opened the door so that he could make a dash. Instead, I heard the freight train of vomit going into the sink. I was horrified.
This went on for a while, he ran the disposer, rinsed out the sink, and then happily declared that he felt a lot better.
I must have had a shocked look on my face because he couldn't believe that I would be mad about it. He started yelling at me that I should be happy that he felt better and the other option was TO PUKE ON THE FLOOR. He said that he would clean it up, but he has sort of cleaned the sink maybe twice ever, and based on previous experience, he would not be very thorough.
I got him out of the way, loaded the rack and whatever else was in the sink (including my granddaughter's sippy cup lid) into the dishwasher then cleaned up the spew that was now under the rack. He's furious. I got up this morning and sanitized the sink. He was still furious. At the same time, maybe I was not very empathetic and should have been grateful that he made it to the sink.
AITJ?
Clarification: He didn't run to the sink and immediately puke; he was standing there for a couple of minutes before he actually got sick. That is why I was surprised he didn't head into the bathroom."
---
3. AITJ For Not Liking Parties?
"My son, Alan (26M), has just recently gotten married to Helen (25F). I love them both very much. It's relevant to mention that I really dislike parties and large gatherings, I'm not sociable at all and I really just dislike them.
So it was kind of a downer when I heard that Alan and Helen were going to have a wedding with around 150 people. I told Alan ahead of time that I would probably leave early and that I and the rest of our family would take two cars so that they could stay if they wanted to.
He looked like he didn't mind at the time.
So at the wedding itself, after the ceremony, I basically told him that I was glad and it looked great but I was going to go home. He asked if I was going to at least stay for cake or for food but the food didn't look all that appetizing to me so I told him I was just going to leave.
He said 'Alright whatever just go' and I went back to my table to get my stuff. I told my wife and she said she didn't feel comfortable driving back alone (the venue was very far from us and the roads there were not great). I said in that case she should come with me and after some hemming and hawing she agreed. So we left.
Then two days later Alan's new wife bombarded me and my wife with messages that she was disgusted with us, saying horrible things about us and insulting us as people and as parents. Really just sickening. I told her off and asked why she thought it was okay to talk to her in-laws like that and she said that us leaving 'ruined' the wedding for Alan and that he was very upset for the rest of the night.
She continued to berate us. I politely told her to leave us alone and called Alan, mainly to inform him that his wife had a temper that he should know about.
When we talked about it he basically started berating me too and said things like 'You always do this' and 'Just leave me alone' before hanging up.
I feel like I'm justified since I told him ahead of time that I wasn't going to stay. AITJ here?"
---
2. WIBTJ If I Don't Go To My Sister's Child-Free Wedding?
"My sister has a wedding coming up this summer.
It's not a destination wedding, it will be in a local park/pavilion, she just told us about it recently and told us to expect the invitations, but we knew it was a possibility as I heard recently her partner asked our dad about how he would feel if they got married (essentially asking for her hand in marriage, old fashioned but I guess).
Well, when we received the invitations, it said this wedding would be 'child-free'. Once I got my invitation, I called my sister up just to discuss the wedding and give her my response by phone. I didn't mention the child-free part, just asked about the wedding and how her planning was going. She seemed excited and told me she couldn't wait to be the 'center of attention' on her special day.
I congratulated her, but I told her as it's child-free and I have two sons, I wouldn't be able to make it, I would send a gift with our parents though.
She kinda got upset and asked why I wasn't going to come. I simply told her weddings are family events for me, and if it's not a family event I don't see the point (i.e. kids being allowed).
Our parents are the important people to be there for her special day, so I don't feel my presence as direly needed. My sister was very unhappy about this, she yelled that I never even tried to find babysitting or come to her wedding. She got angry because last year I attended our cousin's wedding, and she feels hers should be more important and one I should want to attend.
Their wedding wasn't child-free, my kids were there, very well-behaved and it was definitely a family event. I don't feel that I should shell out money to have someone watch my kids, just to watch her get married and honestly, I just don't want to. I didn't mention her changing the rule, I just told her I wouldn't be attending.
She got angry and is now involving my husband and parents in my decision, saying if I choose not to come she won't speak to me again (her hill to die on, not my problem). My parents would like me to come just to keep the peace, and my husband says it's really my decision and he backs me either way.
Personally, I don't feel like a jerk 'cause I'm not asking her to change anything, I'm just making a personal decision. WIBTJ for not attending?"
---
1. AITJ For Changing A Profile Name On My Fiancé's Sister's Netflix?
"My fiance and I use his sister's Netflix account. Her account is used by multiple people.
She sent out a text to stop using her profile, to share the other profiles, and to stay out of hers. One of the profiles was used by her nephew who passed away last year at a very young age.
I 100% acknowledge now that I should have asked first and I was insensitive not to but I changed the profile name on the account from her nephew's name to mine.
She did not mind that anyone used his profile and I truly did not see any harm in changing it to my name. It has been a week and she noticed today.
She sent me a text and asked me on what planet I was living on and I thought it was okay to change the profile into my name.
I told her I was sorry and did not mean to upset her. I said her nephew's profile was not used much and since he was gone I did not think it mattered if I changed it to my name. You guys she lost her mind. She called me and was screaming at me like a crazy woman.
She called me a jerk, witch, etc. After her verbal assault, I started to defend myself and I told her instead of grief counseling she needed to get anger management. I also told her that I would be telling her brother how she treated me. She proceeded to scream at me and I hung up.
She went and told her dad and he texted me some choice words and he swore that his son would never marry me.
I tried calling my fiance and then messaged him that his sister cussed me out and was having a meltdown and to call me as soon as possible. They got to him first and he messaged me WE NEED TO TALK WHEN YOU GET HOME.
YOU HAVE SCREWED UP!!! That is his exact message. I called him right back and told him I knew I was wrong about changing the profile name but his sister and dad overreacted and he needed to look into getting them some help. I asked him if he cared they cussed me out. I dared say I was not even sure if I wanted them at our wedding.
He told me our wedding should be the least of my worries and I went too far and he hung up on me.
He sounded so angry. Is changing a profile name worth this huge amount of anger and rage? I have not gone home and I am worried about what they have filled his head with.
Yes, I was insensitive but was I a jerk? I'm worried he might break up with me."
---
Now's your chance to play detective and figure out who you believe is the jerk in these stories. Upvote, downvote, and comment on your favorite stories by signing up for a Metaspoon account. Click Log In at the top right corner of this page to get started. (Note: Some stories have been shortened and modified for our audiences)